How do I make an adoptable dragon?
I'm asking just what the title says, how do I make an adoptable dragon? I've thought of a hybrid i want to do, it's just I'm playing on a kindle and they don't seem to be able to do anything! Help me, please!
And is anyone else having trouble with CAPTCHA?
__________________
In memory of George
The most polite cockerel ever
My internet has run out so you won't be seeing much of me for a while

BEWARE MY WEARLE OF SIGGY GUARDIANS, THEY DO NOT TAKE KINDLY TO INTRUDERS.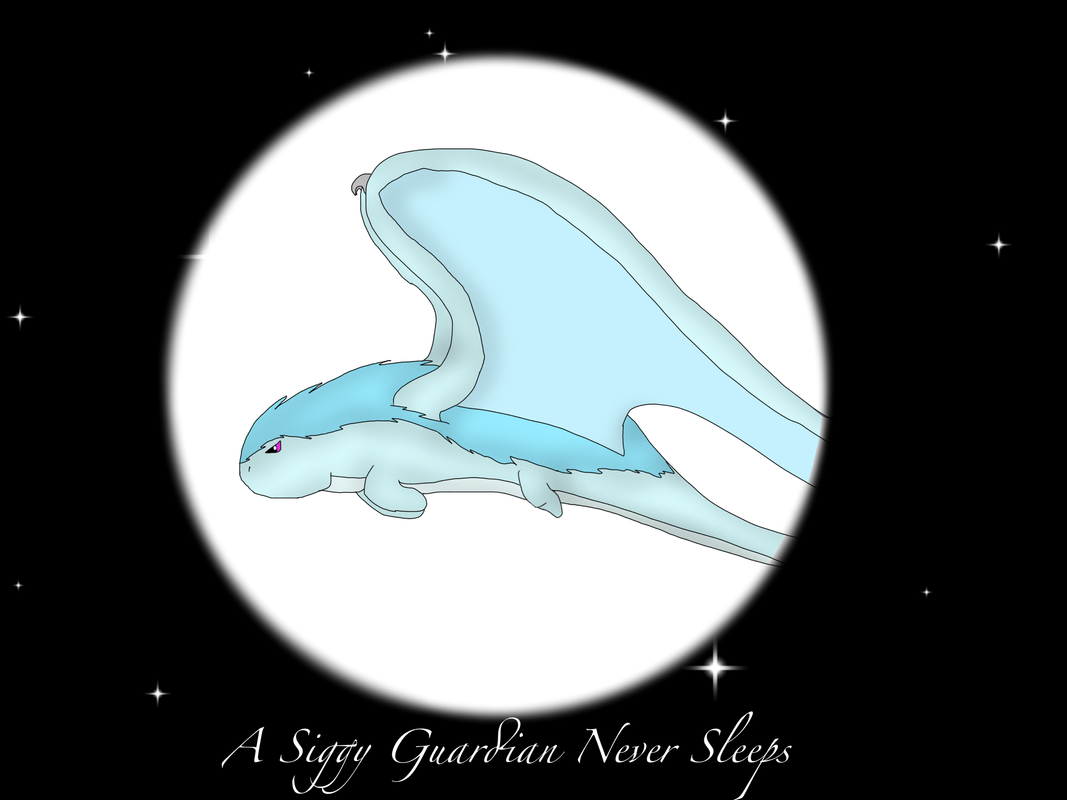 Although if you get to the end you may find something for you..
thank you to all who have created the dragons for the Wearle!
Speedyleaf
Dragonriders Fury
LissaFish
ImDerpySheylaYT
SilverNight
Piggy
thank you again!
GET RID OF CAPTCHA! It's awful, and won't let
me post ANYTHING!
When I say hrrr, I'm not speaking something from Minecraft, I'm speaking dragontongue from the Last Dragon Chronicles. Right, now that's cleared up...
THIS SIGGY CONTAINS:
My Clans
About me.
Links
Art
Screenshots
My Dragons
Something for You
Thank you, Celene!
~~~~~~~~~~~~~~~~~~~~~~~~~~~~~~~~~~~~~~~~~~~~~~~~~~~
I am
-

FLITT

-
Elder of
Clan gifs made by the brilliant Madoka, thank you!
Made by The Bohemian Critic. :D
Made by EmeraldHuntress65. Thanks!I
~~~~~~~~~~~~~~~~~~~~~~~~~~~~~~~~~~~~~~~~~~~~~~~~~~~~~~~~~~~
-Mythyque -
Leader of
Banners made by EmeraldHuntress65. Thank you!
~~~~~~~~~~~~~~~~~~~~~~~~~~~~~~~~~~~~~~~~~~~~~~~~~~~~~~
- Syndryus -
Elder of
Thank you EmeraldHuntress65!
~~~~~~~~~~~~~~~~~~~~~~~~~~~~~~~~~~~~~~~~~~~~~~~~~~~~~~~~~~~
About me in game.
main acc: flittIngerman
trophies: over a thousand
dragons: see end of siggy
profiles on flitt's acc:
Mythyque
trophies: over a hundred
dragons: see end of siggy
Syndryus
trophies: not a clue
dragons: will say soon
MaddyCrowe
trophies: none as yet
dragons: will say soon
Flittique
trophies: none as yet
dragons: sand wraith, nadder
chat ban acc: flittIngerfyre
trophies: don't know
dragons: can't remember
chat ban acc: Syndrius
trophies: don't know
dragons: don't know
inactive acc: WarriorFyre
trophies: don't know
dragons: don't know
racing style: dirty (mainly because I'm not that good)
likes: chatting with friends, racing, firing at the headmaster when he gives me chat ban, looking for glitches, doing battles
dislikes: bad glitches, people shouting, being logged out
A little about me in rl:
I am home educated.
I keep chickens
I've never made a phone call
I draw
I write
I do photography
I love dragons
likes: training chickens, storms (don't know why), reading, cacti, whittling, dragons!
dislikes: rabbits, masks, dolls, clowns, when someone says 'let the boys do that ' that really riles me,.when pens are left clicked on, scarves, is it scarves or scarfs? Autocorrect, mushrooms, colds, being bossed about.
I occasionally creat a namesake dragon and send it to someone. You have been warned.
GRYFFINDOR
Some of my favourite books:
The Last Dragon Chronicles
The Inheritance Cycle
The Lionboy trilogy
Halo
The Erth Dragons
The Unicorne Files
The Hunger Games
The Books of Beginning
The Promises of Dr. Sigmundus
The Flaxfield Quartet
The Maze Runner
Sky song
and the list goes on!
~~~~~~~~~~~~~~~~~~~~~~~~~~~~~~~~~~~~~~~
Some Links:
The Empty Inn || A Short Story
To Be a Dragon || A Dragon's Journal
~~~~~~~~~~~~~~~~~~~~~~~~~~~~~~~~~~~~~~~~~~~~~~~~~~~~~~~
Flightingale the Steaming Stormswallower, by Speedyleaf. Thank you!
Backstory: Flightingale never used to be a dragon. She used to be a farmer's slave, beaten, bruised, toiling away in the heat of midday. One night, she was standing by her window looking out at the moonlit mountains, when she heard a small scratching in her tiny room. She turned to see and sitting on her bed, looking quite pleased with itself, was a baby Stormswallow. Of course she was frightened, but it soon became apparent that it wouldn't hurt her. It leapt down to the floor and ran to the window, glancing from her to the window and back. She opened the window for it but it just stood there, looking at her sadly. She realised it couldn't fly, and in sympathy she picked it up, crept down stairs and quietly let herself out. Putting the dragon down she said; 'go on, young one, be free like I wish I could be.' It started to scamper off but then it stopped and turned back. She waved it off and began to make her way back to the house, then pain blossomed in her shoulder. The young dragon had scratched her. but it wasn't a bad pain, it spread through her like fire, kindling a dragons spark in her. That night Flightingale flew free as a dragon, and she still does to this day.
Gabryall the Catastrophic Sentinel by AndreaEaston, thank you!
Ka Ledasio, the skradder, by the amazing Speedyleaf.
Backstory: She is the mysterious leader of the mysterious Whitetalons, a group of dragons who all have the middle claw of their right foot white. She is feared among people, respected among dragons. Like a shadow upon a shadow she soars through the night, like a phantom of fleetness she swoops through the day. Any who meet her bow to get regalness, her strong will, her quick, clever eyes. Like a ghost of a story she flits on the edge of memory, always there, somewhere, yet just out of reach like a dream. She saw Flightingale's first flight, the young Stormswallower grow, Gabryall's loneliness broken. She was there for them all, leading in dreams, thoughts, small whispered words in their ears. Is she real? Or is she just a fantasy? Flying at the edge of minds. Maybe you will meet her, maybe you won't, who know but her and Whitetalons. Maybe, just maybe, she is with you now.
Vennomm the Poison Dart Fury by LilyStark. Thank you!
Clawwyng the Tingecutter by the talented AndreaEaston. Thank you!
Crimson the Giarogia By the brilliant ImDerpySheylaYT. Thanks!
Skye, the curly nadder ↑ and Whppersnap, the deadly claw ↓ both by the talented, amazing AndreaEaston. Thank you!
Flickering, my flightmare, by SangoMichiko13. Thank you!
Lyulf by the talented ZestyDragonWing. Thank you!
Newt the flamewhipper by Speedyleaf, thank you!
Arianwen my light fury by SangoMachiko13. Thanks!
Shader the Lightning Rod by kasanelover. Thanks!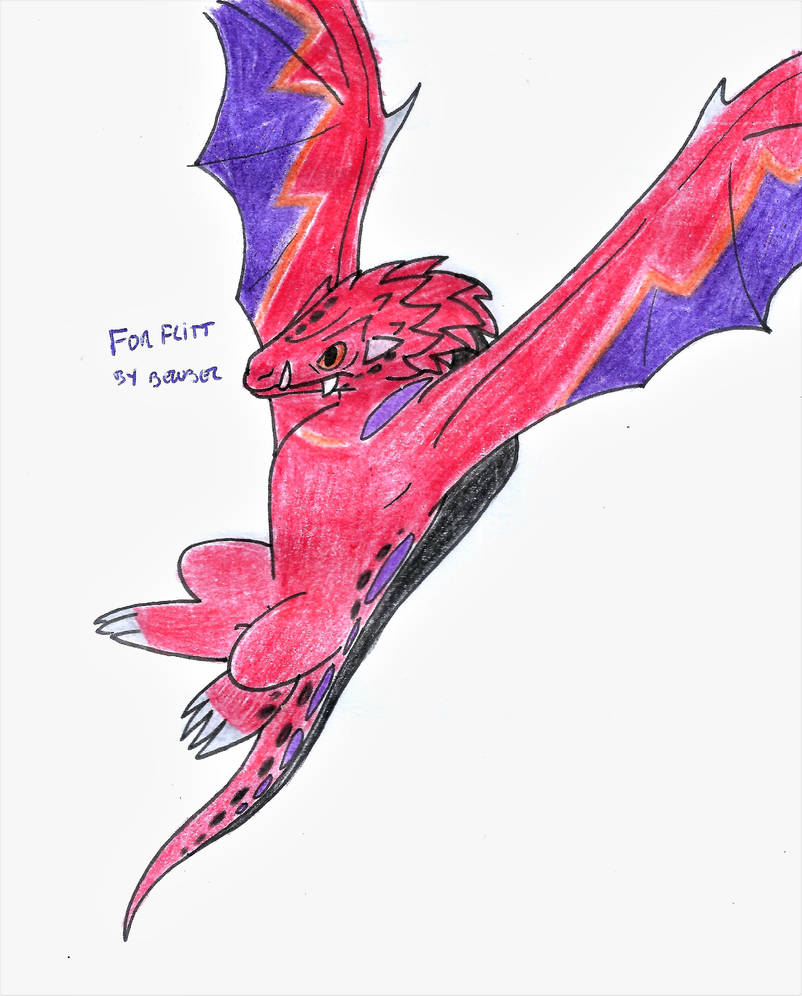 Irefyre the Ire Igneous by belubel, thank you!
Gale the nightlight by StellaMontague, thanks!
The grumpy Connwaer by ImDerpySheylaYT. Thanks!
flittIngerman, by me.
Skelly the Hopefury by WinterSilverCat. Ty!
Kean ↑ and Adwen ↓ by the most talented AndreaEaston! Tysm!
flittIngerman and Flickering by the most talented Fireflash, tysm!!!!!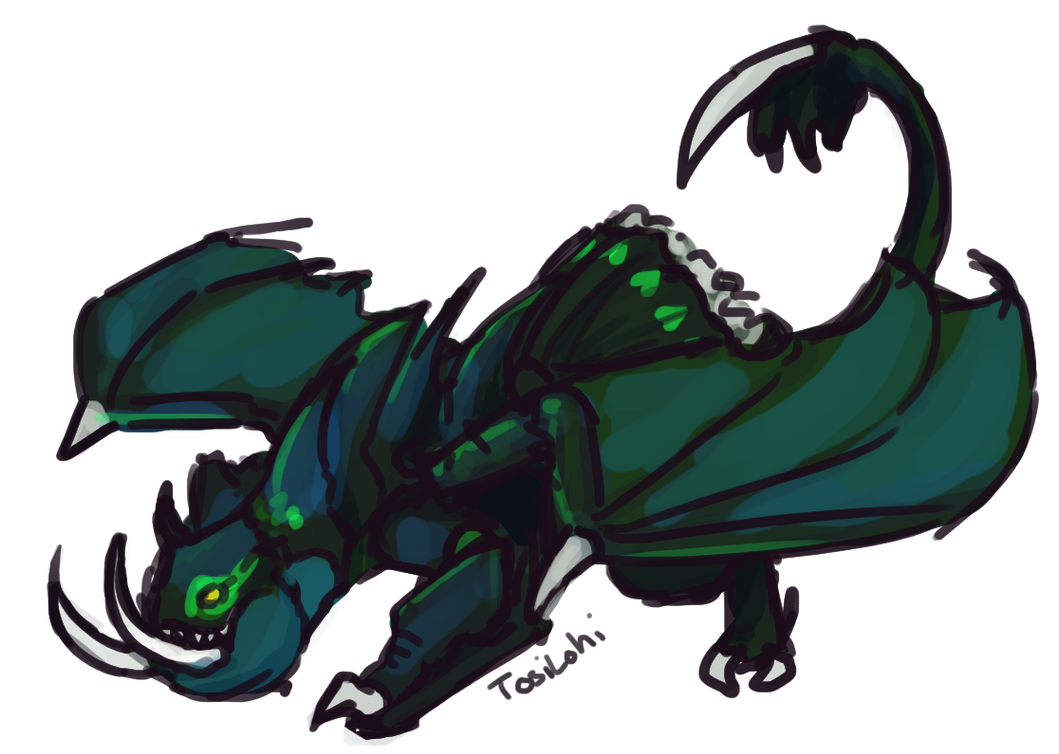 Prettystryke the tutugripper by Toshi, thankies!
Sath Hansworthy by the brilliant Speedyleaf. Ty!!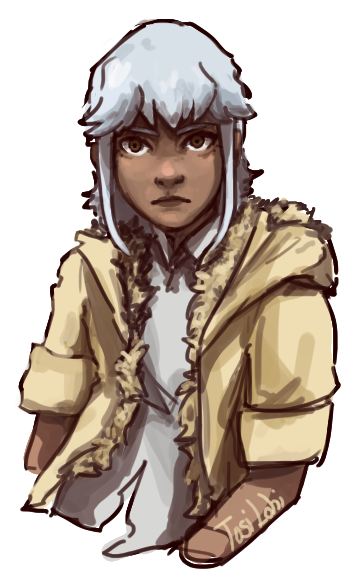 Sath by Toshi, tysm!!!
Galaxia by LissaFish, tysm!!!
These four Whitetalon Phantoms by the most brilliant Madoka. Tysm!!!
Mythyque by SilverNight. Tysm!!!
Skybreaker the razorwhip by Kaydejesus. Ty!!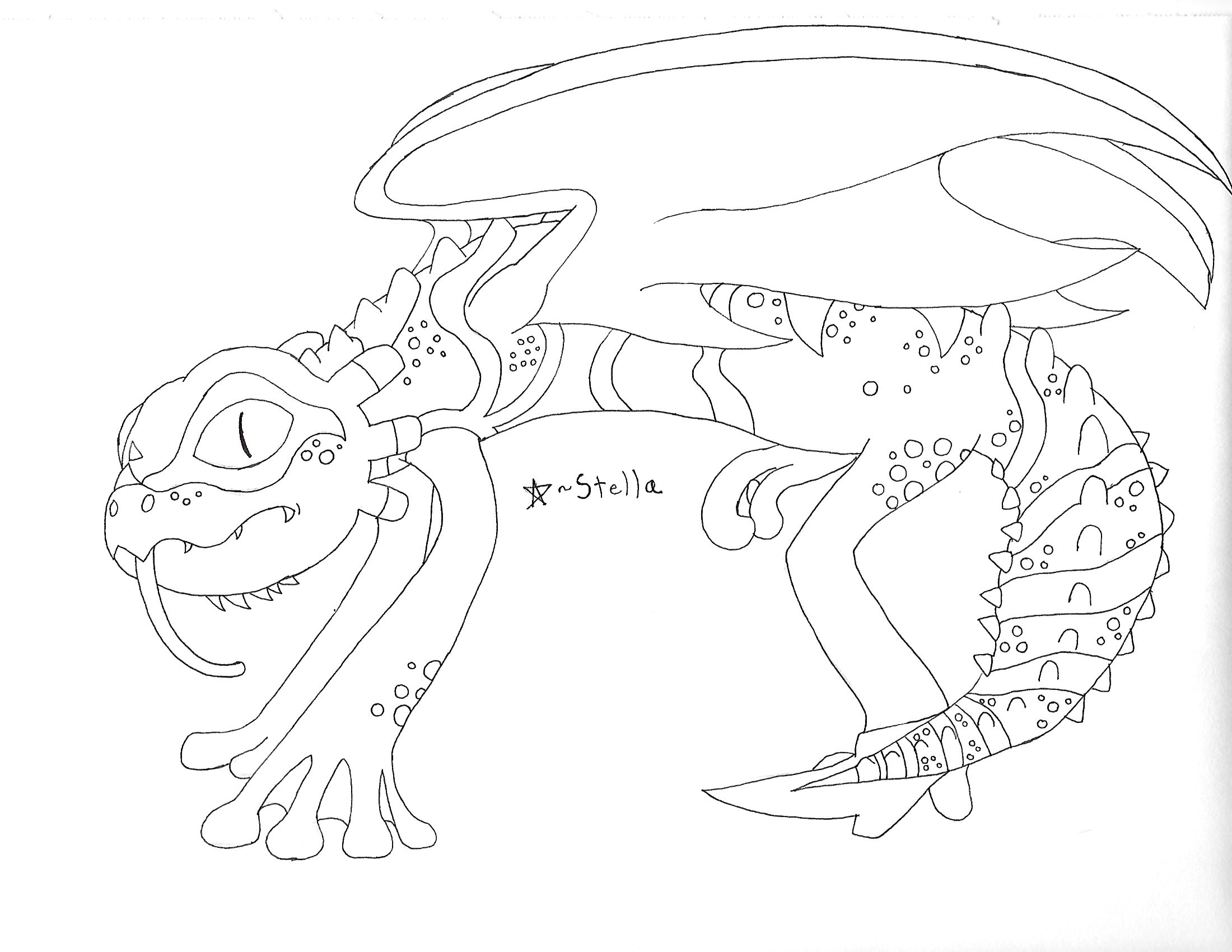 Newt, by warrior. Ty!
Enoch and Arianwen by the brilliant Andrea. Tysm!!!
Direhark by ImDerpySheylaYT. Tysm!!!!!!!
Flitt with wings, edit done by Root. Tysm!
The Screaming Death Seance by Andrea ty!! XD
~~~~~~~~~~~~~~~~~~~~~~~~~~~~~~~~~~~~~~~~~~~~~~~~~~~~~~
flitt's Gallery
Flickering, my first dragon
My nadder, Glimmerwing
Conri my woolly howl
Me and Taron flying over the chasm.
Nightspark
Newt
Fyreryft
NightReaper
Meeting Galant for the first time.
Saphron
Galant
Gadzooks
Left n Right have seen something
Watching over the school with Crash n Smash
Flying with Nameless
Crick
Grockle
Jacynder
Sunflare
Galaxia
Unknowable.
Taron
Storm razore
The furious chick, Connwaer
~~~~~~~~~~~~~~~~~~~~~~~~~~~~~~~~~~~~~~~~~~~~~~~~~~~~~
Mythyque's Gallery
I saw someone else with a picture like this, so when Mythyque got Tallique, a sand wraith, I had to get it.
Open wide
THIS IS NOT AN EDIT.
Conri appeared in tg while I was on Myth's profile
~~~~~~~~~~~~~~~~~~~~~~~~~~~~~~~~~~~~~~~~~~~~~~~~~~~~~~~
flitt's dragons:
Flickering - flightmare (titan)

Nightspark - flightmare

Crick - m. nightmare

Nameless - m. nightmare

Grockle - groncicle

Hoverstrike - gronckle

Glimmerwing - deadly nadder

Jinx - screaming death (titan)

Hex - screaming death

Chaser - whispering death

Deadling - whispering death

NightReaper - deathgripper

Fyreryft -fireworm queen

Newt - flamewhipper

Cloudlord - stormcutter

Sunflare - stormcutter

Left n Right - hideous zippleback

Crash n Smash - hideous zippleback

Skybreaker - razorwhip

Galaxia - deathsong

Conri - woolly howl

Velocity - speed stinger

Unknowable - sweet death

Taron - skrill
Daggawing - armourwing
Jacynder - deadly nadder
Tywyll - flightmare
Storm razore - skrill
Gadzooks - grapple grounder
Galant - crimson goregutter
Saphron - sliquifier
Fyreking - fireworm
Lyulf - woolly howl
Infernado -typhoomarang
Toothless - night fury
Arianwen - light fury
~~~~~~~~~~~~~~~~~~~~~~~~~~~~~~~~~~~~~~~~~~~~~~~~~~~~
Mythyque's Dragons.
Tallique - sand wraith
Sandique - sand wraith
Sapphique - skrill
Eruptique - eruptodon
Esnique - raincutter
Unique - speed stinger
Ique - prickleboggle
Chalique - changewing
- grapple grounder
Toothless - night fury
Arianwen - light fury
Didn't think I had that many dragons!
MORE COMING SOON...
~~~~~~~~~~~~~~~~~~~~~~~~~~~~~~~~~~~~~~~~~~~~~~~~~~~~~
pm me the word 'Riddle' and you will receive a weekly riddle.
pm me the answer to this riddle to get yourself a dragon creation.
What am I?
~~~~~~~~~~~~~~~~~~~~~~~~~~~~~~~~~~~~~~~~~~~~~~~~~~~~~~~~
some gifs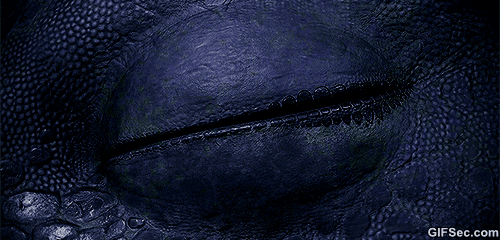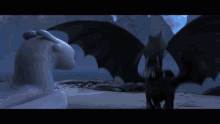 I'll leave you with Sunflare coughing up an invisible fish.
Sun, 03/17/2019 - 02:42
#1
~
You draw it using an art app. Although I'm sure I missed the actual question :þ
__________________
Neo // likes to draw things sometimes
Questions? I have a FAQ!
cool links:
By Chameishida!
Peepo the most Powerful: King of the Night Furies ©
Sun, 03/17/2019 - 04:31
#2
Hmm
Yes and no. I did mean that but I also meant... Actually, I don't know what I meant! :D
What art apps do you recommend?
Mon, 03/18/2019 - 00:36
#3
~
Oof, that's tough. A kindle is like, an ebook reader right? I doubt it has many apps available.
You could try ArtFlow or Scribmaster?
Sun, 03/17/2019 - 11:26
#5
I forgot my subject at home, can I bring it tomorrow?
Well, I would recommend krita. I used it for the Steaming Stormswallows. Its a lot like photoshop, just for free.
I use it usually this way:
I draw a picture with pencil on paper, then I scan it with a copier. Next I edit it with krita, I redraw the lines and add the shading. Sometimes I add color. If I want to post it on here, I export it to my documents and upload it to tinypic to get the URL. Hope that helps.
__________________
Welcome to my signature!
(It's a short one, and a WIP)
Requests: currently closed
If you want to request art, PM me for more detail
Lewis, a character from one of my stories, drawn by me.
About me:
Well, there isn't much you need to know about me. I'm a female teenager from Europe, english is my second language, and I would consider myself to be a very easy going and calm person.
I write and draw a lot.
My life motto:
"If someone tries to explain the world to you, and it's too easy, don't believe them"
My OCs:
(Pictures and descriptions coming soon!)
Protagonists:
Firnfall
Firefly
Measles
Cedar
Antagonists:
Merl
Erik
Dragons:
Hognose the Steaming Stormswallow
Skythorn the Spinesplitter
Spikemare the Skradder
Ashalanche the Ashblaze
Hailshiver the Woolly Howl
Starcloud the Stormcutter
Speckles the Sand Wraith
Rustle the Grapple Grounder
Turbulence the Night Fury
Dignity the Light Fury
More (hopefully) coming soon!
Sun, 03/17/2019 - 12:18
#7
There were dragons when I was a boy...
For apps, I can't help. But for computer programs, I personally use Clip Studio Paint and/or Photoshop Elements. Krita is a good free alternitive to the programs I use. And if you just mean ideas, take ideas from anything- video game charas in dragon form, a surge of random inspiration, a weird tree, anything.
__________________
Dragon adopts I've made!
Just click!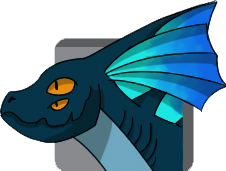 Join the School of Dragons Discord
I know it says Squiid invited you, ssh pretend I did, yeah, she's cool, but ssh I invited you..
'Bout me:
Name: Goldenwolfmidna; Goldenwolf; Golden; Midna; etc.
Name IRL: Call me Dave, I respond
Gender/pronouns: Dysphoria, so much dysphoria. Pangender/agender/not cis. They/them
Favorite Dragon: Skrill, my dear children. Lightning breath and a bad attitude? It's me, dragon-fied!
Favorite color: Orange, probably, then blues
What I'm like: I'm a tired, oftentimes snippy and sarcastic, human. I enjoy art and playing video games. I am extremely passionate about genders and se.xualities, so if you want a long-winded rant about how I'm a human too, PM me and tell me! I'm always happy to explain what it's like being pangendered/agendered and panromantic/ase.xual!
Other crap: I am: panromantic, meaning I can be attracted to people of any and all genders in a romantic sense; I am ase.xual, meaning I am not attracted to people in a se.xual way.
I like to draw, so if you have a request of a dragon for an artist, PM me a picture of a dragon, its backstory, and what you want. If I feel so inclned, I will complete your request.
I am a huge nerd and proud of it. I play D&D soon-to-be three times a week, as a DM one time, a Drow Swashbucker, and a Dragonborn Paladin named Ajoke in the last. Fun fact; Ameme, Ajoke's father, was posessed by Bahamut one time. Bahamut is the D&D Dragon God of Good.
Adopts and OCs:
Flikrr, made by the AMAZING Chamishida!
I looked around, nose in the air. It told me there was boar near. I, fire burning hotly within myself, looked around. Sure enough, fifty paces off, more or less, was a full-grown boar. I was getting rather hungry, and a boar makes a nice meal. I stealthily approched it, thinking of the feast I'd have today.
The boar's head jerked up- great. I must have been too loud. And then I heard it as well: crunching leaves beneath a foot. It was leaf-fall, so this was no big surprise. I lunged at the boar, and it gave a shrill whine of terror before I rammed into it, scorching the fur. Within seconds, it was d'ead. I tore into it, hunger stopping all other thought until I saw a shadow and heard the hushed voices: "Is it real?" "Is that a Coalskin?" "How are we not in Valhalla yet?"
I turned. There was a group of Viking children, watching me. They speak in whispers among themselves, but I hear. I turn to look at them, and the voices fall silent. They look scared, except one. I give a ROAR and the group scatters. Not one, though. She approaches me, and says quitely, "They're not going to hurt you." I look at the Viking. She's nothing special, really. She's just braver than the rest. I like that.
I look at the girl, and think about what I'm doing. I then dip my head, slightly. A respectful bow. I respect bravery, and this child, no less, has stood to a Coalskin. In my opinion, we are the most scary dragons out there. The girl returns the bow, and she begins to walk off, and I follow.
"You need a name." Her voice cuts the silence of the forest. I look at her. I have a name, but nothing she can pronounce. It's 'Hrrrrr', all long and dragged out, and low, very low, until the end, where it flares up into a high pitch. But this girl doesn't know that. "Flicker? Nah, too generic. Flickrr." I like this new human-name. It cuts the 'e' sound, leaving you with a harsh 'rrr' sound. We walk back, both content walking in silence.
And that's how it's been ever since. Once Holly foud her island, I have stayed to keep it save from all who wish her harm. I am a guardian, one who will keep this land I call my home. The other dragons, like Birchbark, all accept me as a protecter, and know better than to cross me. I am kept 'in check' by Holly's Groncicles, who I do adore, as they let me run free, so long as no fires start in my wake. Dragons come and go, taken to great beyonds, and although I cannot go on adventures 'round the world, I keep my own world safe, for myself, for Holly, and for the other dragons.
~~~~~~~~~~~~
Brichbark, made by, again, the amazing Chamishida! Thank you so much, Chamishida!
Birch was found by Lightning, Holly's Skrill, on a stormy day. The small Sinisterous Woodreaper, being about two months old and having a broken leg, snuggled up with the large Skrill. Holly found them some time later, and saw the leg. She quickly bound it and took the dragon home. A few months later, the small dragon was healed and had the name of Birchbark. Holly set the dragon free but the dragon wouldn't leave. Holly relented and kep the dragon, letting her roam free on the island Holly and her dragons called home. Birchbark si all grown up now, and helps to protect the island.
~~~~~~~~~
Drym, made by the wonderful KasaneLover!
How Holly managed to tame this dragon is beyone her. After Drym had eaten enough of Holly's food, they just decided to follow along after her, and now is one of the dragons of her island.
~~~~~~~~
If you're down here, then know this is a WIP. And it shall continue to be for quite a while.
Also, PM me 'wer aunel di vi darastrix' and you'll get a special dergon art!
Sun, 03/17/2019 - 14:08
#8
.
Had a look for krita, can't get it on a kindle. Who on earth invented this device?!
Mon, 03/18/2019 - 04:47
#9
Help
I'm still stuck on how to do it. I've drawn a dragon, but I can't easily change the colours. And I've no idea how to find it again, it's not in picture form apart from on the app anywhere. Maybe I'll try drawing another, simpler one, without the smudging and running out. You all make it sound so easy! But then, I'm hopeless with technology. :D
Mon, 03/18/2019 - 04:49
#10
.
And how on earth do you layer it? And what does layering even do?
Tue, 03/19/2019 - 03:45
#11
~
Try seeing layers as transparent sheets you can place on top of each other, kind of like cels in old-school animation. They are mostly used for additional effects and filters, making things editable and to organise parts of a drawing if desired.
It kind of works like this, animation aside.
Anyway, it's not necessary to use them but it's good to learn about them, their modes and what you can do with them. I personally like to use layers for special effects I can tweak until I get what I want.
ETA: For adoptables I think the easiest method to colour them is to colour them in greyscale add a layer on top (in overlay mode or similar, if possible) to give the adoptable the desired colours. Makes it easy to change the colours and make more cool adoptables in a short time.
In order to save a drawing as a picture: Save as a jpeg (smaller size), png (better quality) or anything you desire, and you will be able to find it as an image on your device.
Tue, 03/19/2019 - 07:51
#12
...
Right, ok. I get the layering, I can only do two though. What I do now is draw it on paper, take a picture, put that on one layer, trace it on the next then get rid of the picture.I
Greyscale, how appropriate for a dragon, :D I'll give it go.
It only comes up with save, no name, nothing, so I took a screenshot instead.
What does ETA mean?
Who's online
There are currently 24 users and 111 guests online.