How can i make trophies with this glitch??
Seriously..I can't. I can't make trophies with this. I ask developers to fix this NOW. I lost 10 trophies because of this glitch. When i'm racing, the game says "You have 19 seconds to finish the race" at the first lap. Seriously, there's people who is racing for the clash of clans, and this is a horribleproblem for people like me who has to race A LOT! How am i supposed to make trophies like this?
__________________
Welcome To My Signature!!!
Work In Progress...
Here's The List Of My Dragons (WARNING: It's a VERY Long List)
Leviathan: Male Titanwing Shockjaw (First Dragon)
Narwhal: Male Adult Shockjaw
Wave: Male Teen Shockjaw
This is a glitch: Ungendered Adult Shockjaw (Glitched Dragon)
Not Again XC: Ungendered Adult Shockjaw (Second Glitched Dragon)
Glitchy Lime: Female Adult Shockjaw (Third Glitched Dragon)
Etrix: Male Titanwing Skrill (Second Main Dragon, Second Dragon)
Jolt: Female Adult Skrill
Dusk: Male Adult Skrill
Freedom: Ungendered Adult Skrill (Dragon That Celebrates The End Of The School Year)
Skyhope: Male Adult Skrill (The Dragon Version Of My Starter Horse In SSO)
Korthanak: Male Adult Night Fury (First Main Dragon)
Kinnara: Male Titanwing Razorwhip
Amethyst: Female Adult Razorwhip (Glitched Call Of The Deathsong Egg)
Symphony: Male Titanwing Deathsong
Dazzle: Male Adult Deathsong
Loki: Male Adult Singetail
Mystycal: Male Adult Groncicle
Winter: Male Adult Groncicle
Shiny: Female Adult Groncicle
LOVE: Female Adult Groncicle (Valentine's Day Dragon)
Austerus: Male Adult Devilish Dervish
Kyko: Female Adult Flamewhipper
DerpyBurpy: Male Adult Hotburple
BoulderFlap: Female Adult Hotburple
BoulderBubble: Male Adult Hotburple
Rock: Male Baby Hotburple (Birthday Dragon)
ShadowMaster: Male Titanwing Whispering Death (Quest Whipering Death)
WhisperingShadow: Male Adult Whispering Death
UnderTaker: Male Adult Whispering Death
Whispy: Male Adult Whispering Death
Eclipse: Female Adult Triple Stryke
Neptune: Male Adult Triple Stryke
Saturn: Male Titanwing Triple Stryke (Glitched Wrath Of StormHeart Egg)
Jolly: Male Adult Pickleboggle
FuryMaster: Male Titanwing Boneknapper
Sweet Revenge: Female Adult Boneknapper
Halloween: Female Teen Boneknapper
Rhaegal: Male Adult Silver Phantom (Tribute To Game Of Thrones)
Sweetness: Female Adult Sweet Death
Honey: Female Adult Sweet Death
Candy: Female Adult Sweet Death
Alaska: Female Titanwing Woolly Howl
FrostClaw: Male Adult Woolly Howl
Wolfy: Male Adult Woolly Howl (Inspired By Wolves)
SnowFlake: Male Adult Woolly Howl
Toothless Snowy Fake: Male Adult Woolly Howl (A Woolly Fake Toothless)
Snoggletog Wraith: Male Adult Woolly Howl (The Subspecies Of The Woolly Howl)
LaElylveon: Female Adult Woolly Howl (Dedicated To My Friend Elylveon)
Burst: Adult Male Woolly Howl
Typhoon: Male Adult Typhoomerang
Boomerang: Female Adult Typhoomerang
Lantern: Male Adult Typhoomerang (Torch Brother)
Night And Day: Male Titanwing Zippleback
Dark And Light: Female Adult Zippleback
Briciola E Scheggia: Adult Male Zippleback (It's An Italian Name)
Shyra: Female Titanwing Monsterous Nightmare
FlashWing: Male Adult Monsterous Nightmare (Tribute To Skylanders)
Hurricane\Nerone Il Tamburenna: Male Titanwing Thunderdrum (Fourth Main Dragon)
Thundy: Male Adult Thunderdrum
Ares: Male Adult Thunderdrum
Bianchina Rennadrum: Female Adult Snoggletog Thunderdrum
Warning: This List Is Not Finished Yet!
I Have Too Many Dragons..Not Going To Finish The List Today...
Wed, 04/17/2019 - 05:29
#1
*Grabs popcorns*
EDIT: The glitch makes me do this:
At the first lap, game says "You have 19 seconds to finish the race". If i quit, i lose 5 trophies, if i don't quit, the same thing happens.
Wed, 04/17/2019 - 05:56
#2
hello I'll be your chef today.. *burns food*
I got that glitch three times the other day, and I lost 15 trophies from it, and I'm angry because I had finally just passed 2000 trophies and it took me back to 1998. I believe it happens when someone leaves the race, and theres no way to stop it I dont think
I sent Brynjolf a PM about it, let's hope it gets fixed....
__________________
Hi.. Im kiki.. uh.. just call me kiki.. Or Plague.. or Doctor.. But don't call meh Doc please.. My art and some pictures of my main dragons are at the bottom.. And my OCs backstory... and a suprise for you..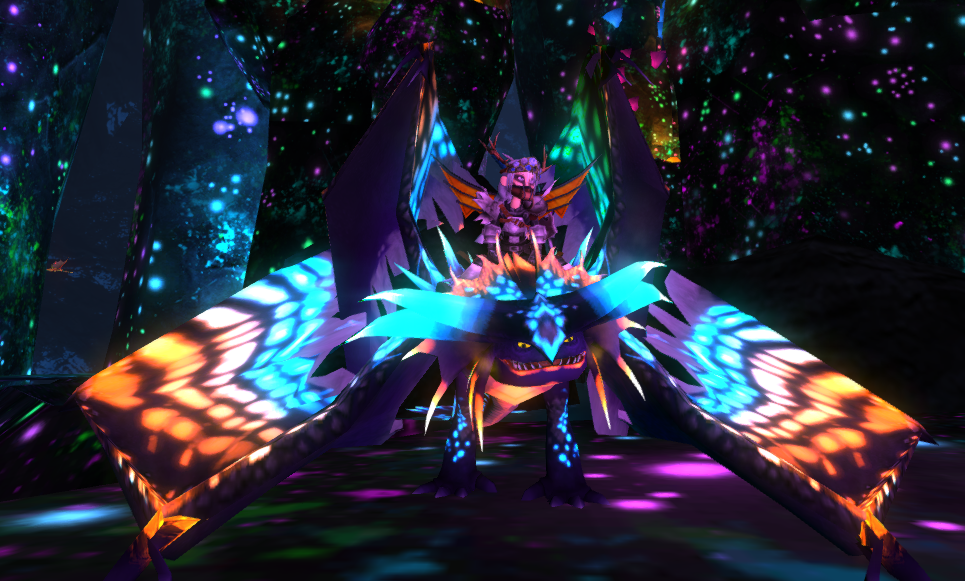 ​Storm Splitter and I in the Hidden World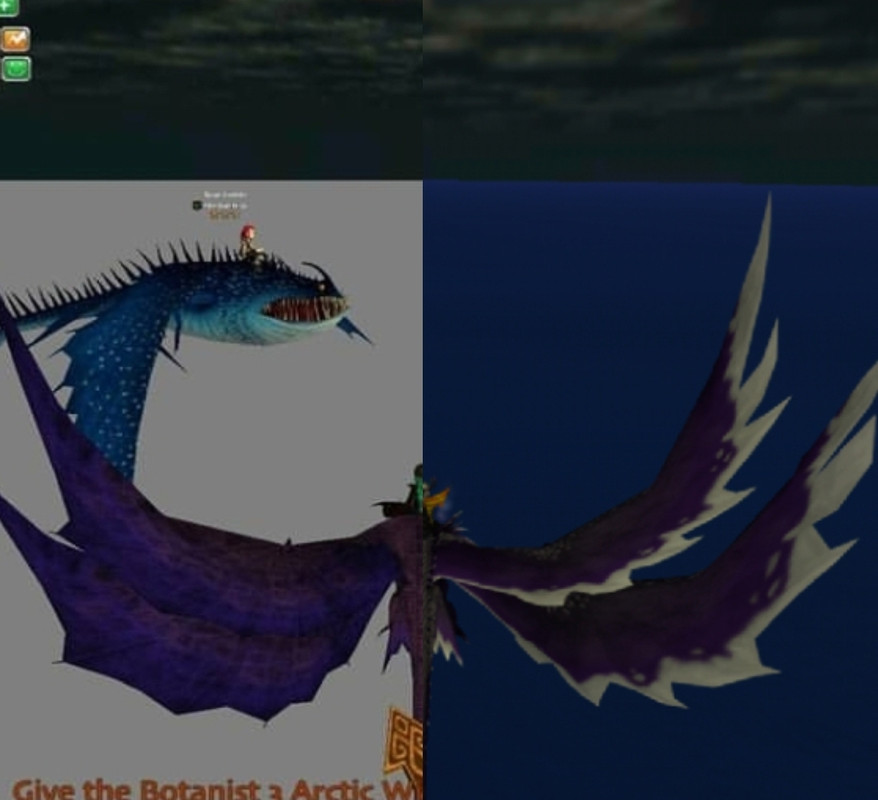 ​2015 to 2019. ​​
​I am still here, and I love watching the game evolve as time goes on.
​
In game name?
​​XIIThePlagueDoctorIIX
​​Where to find me
​Hobblegrunt island, The Hidden world, or New Berk. If Im not on any of those islands, I'm probably in the Whispering Death caves.
​Friend code?
​PM me and ask.
​Clan?
​Harbingerz
​Friends (pssst I spell friends wrong on purpose)
​Fury frend, Red frend, Hat frend, Fear frend, Stella frend and clan frends ​
​da bestest frends
community made viking
​Viking friend code: GO721X (I can't tell if the o is a zero or not.)
​I am currently working on an account that only has things that people on the forum have chosen to get me to put on the viking, So I won't be on my main viking as much. Once all of the stuff on the thread has been claimed and chosen, I will let people choose more things for me to get on it. ​
​hobbies..?
​I like to draw dragons, pet my dogs and make costumes, Im a furry and cosplayer.. Don't judge me. I also like to put Ghost Pepper hot sauce on almost everything I eat, and I like Steampunk stuff.
​Pets (irl of course..)
​Marley (Bichon Shih Tzu), Trap (Rottweiler), Hellraiser (Rottweiler), Lemmi (Tamaskan Dog) and Rush, my service dog (dobermann). I also have ALOT of fish. but im not making a list of them all..
​About me?
​I started playing with my current account in december of 2015, however I had an older account called "BeetLeafGrey" that I made in january of 2015, but I forgot the username. I live in Canada, Im 26 years old (even though I act like im four all the time..) and I am a paleontologist. My favorite show is Rupauls Drag race, And my favorite movies are How To Train Your Dragon 1,2, and the hidden world, The Greatest Showman, and most horror movies. I'm bi. I have ptsd and I have a sevice dog named Rush, and I am partially deaf in my left ear. I used to play the drums, and I like rock music. some of my favorite bands are: Seether, Slipknot, Skillet, Three Days Grace, In This moment, Imagine Dragons, Starset, Thousand Foot Krutch, Bring Me The Horizon, Linkin Park, Panic! At The Disco, I Prevail, Our Last Night, Fame on Fire, Marilyn Manson, Avenged Sevenfold, FFDP, Disturbed, Deftones, Get Scared, Halestorm, Shinedown and Hollywood Undead.
​Eh.. Favorite song Lyrics?
​This is the chorus to "The Fighter" by In This Moment.
​"I will not hide my face
​I will not fall from grace
​I'll walk into the fire, baby
​All my life I was afraid to die
​Now I come alive inside these flames"
​This song is very powerful. I highly reccomend you listen to it sometime.
​Roleplays..?
​I don't usually do RPs because nobody asks me to join.. But if you have an RP I can join I would be happy to..
​
​Main Dragons
​​Storm Splitter (Titan Stormcutter, and he is my MAIN dragon)
​Demise (Titan Deathgripper)
​Jolt Lock (Titan Skrill)
​DeadHeart (Crimson Gorecutter)
​Guillotine (Titan Snow Wraith)
​Screaming Silence (Titan Screaming Death)
​Savage (Titan Boneknapper)
​Hero (Titan Sand Wraith)
​Dragons? (very long list sorry.)
​ My main dragons will have coloured names
​Sharp Class
​Stormcutters: Storm Splitter (titan), Saint Asonia (titan), Joey (titan), StormSplittersWifeXD (titan), Natural Born Sinner (titan)
​Timberjacks: Angel, Angel Of Darkness
​Scuttleclaw​s: Hope (titan), Alistair (titan)
​Raincutters: Acid Rainer, Spoutblast, Abyssal, InGen
​Shivertooth (shiverteeth?): Shiver, BILLY, Mizz Long Face, Navy
​Speed Stingers: Blue (titan), Delta, Echo, Harpsbain, Sergal
​Razorwhips: Night Shear (titan), Broken Crown (titan), Mikasa
​​Prickleboggles: Blade fin, Medic, Lure
​Grim Gnasher: Torment (titan)
​Devilish Dervish: Crush Jaw
​Mystery Class
​Deathgrippers: Demise (titan), Azuriax (titan), Seraph (titan), Deramera (titan), Deathmatch (titan)
​Hideous Zipplebacks: Mangle (titan), Jekyll and Hyde (titan), Hydranoid (titan), Hazard and Biohazard
​Slithersong: Basilisk
​Death Songs: Skull Eater (titan), Carnivore (titan), Skull Eater Jr ( I logged onto the game one day and it had said I trained the baby deathsong. when I relogged, it forced me to name it and give it a stable.)
​Armorwing: Markidragon
Slithersong:​ Basilisk, Blacklight
​Snaptrappe​​r: Snap Jaw
Changewings: Acid Eater, Team Skull Grunt, Hypnotic Panic, Vulture
​Sweet Deaths: Pewdiedragon, Sweet Tooth, GOOD GODS, Butter
​Flightmares: Dream Eater (titan), Marionette (titan)
​Dramillion: Invincible (titan, and I want a refund for that age up.)
​Buffalord: MemeLord (titan)
Smothering Smokebreaths: Smokey, A Flying Orange, The Next Episode
​Boneknapper​s: Savage (titan), The Infection (titan), Guzma
​Boulder Class
​Crimson Gorecutters: DeadHeart, Velvet
Gronckles: Slimm Thicc Hippo.., Moto Moto.., Thanos Car..
​Whispering Deaths: Silent Screamer (titan), Bombwelter (titan), Hersha (titan)
​Shovelhelm: Knight
Sentinel: SteelStone (titan)
​Elder Sentinel: Migraine
​Snafflefangs: Foxy, Little Moo, Krampus
Thunderpede: Sam
​Quaken: Boulder
​Screaming Deaths: Screaming Silence (titan), WarCry (titan), Hellfire, DeathOfMySanity, Moms Spaghetti
​Groncicles: Planet Eater, It Was An Accident
​Grapple Grounders: Gravel Eater, Garlic, Mz`Hyde, Rayquaza
​Eruptodon: Loki
Hotburples: Oscar, Bobb The Blob, Pretty Noice
​Stoker Class
​​Fire Terrors: UnderworldRaven, FEAR
​Monstrous Nightmares: Claw Fang (titan, he was also my first dragon because I started before the new beginning), Spring Trap (titan), Valiant, Nemesis
​Hobblegrunts: Purple Guy, Usui
​Singetail: Flare
Silver Phantom: Fallout
​Flame Whipper: Dako
​Night Terror: Skyress
Fireworm Queens: Alpha (he's a boy so he's a Fireworm King I guess), Beast
​Moldruffles: Laughing Jack, Toxin, Armin
​Typhoomerangs: Bonnie, Nightscar, FireWave, Sin, Another Accident (I didnt mean to hatch him)
​Terrible Terror: Ren (titan)
​Tracker Class
​​Deadly Nadders: Chica (titan), Blade Spin (titan), Wavern, Trip, Virus
​Mudrakers: Silhouette, Given
​Rumblehorns: Champion (titan), Freddy, Welter
​Strike Class
​Skrills: Jolt Lock (titan), From Ashes To New (Titan), Noiz (titan), The Plague Doctor (titan), Exedra, Desire
​Triple Strykes: Midnight Glass (Titan), The Plague (titan)
​Woolly Howls: Monster (titan), Beauty Of The Bass (titan),Pursuit (titan)
​Snow Wraiths: The Smiler (titan), Guillotine (titan), Lightheath(titan), Alabastor
​Tidal Class
​Thunderdrums: Phoenix (titan), DISGUSTANG
​Tide Gliders: Jack Septic Dragon, Anti Septic Eye, Syrena, Motionless In White, Lil Mew, Diamond
​Sand Wraiths: Hero (titan), Indominus Rex (titan), Phantom (titan), Skarth (titan)
​Shockjaws: The Tank Engine (titan), Mountain Dew (titan) (I'm not apologizing for those names.)
​Sliquifiers: (there was a glitch where the sliquifier egg wouldnt dissapear from the pedestal, and every time I went into my stables it made me hatch another one, so three of them are glitched.) Funtime Foxy, YOU SHALL NOT COOK, Jean (Glitched), Aqua (glitched), Tayerr (glitched), Cinnamon Toast Ken
​Scauldrons: Aqua Shear (titan), Darkwater, Smidvarg, Tempest (titan), Legit, Nom Noms
​Windwalkers: Dream, Nightmare, Pergatory (Pergatory is Dream and Nightmare's son, and he is the only dragon I have that is the offspring of 2 of my dragons, because I started making backstories for all of my dragons, and so far I only have Dream, Nightmare and Purgatory's story.)
​Screenshots and Art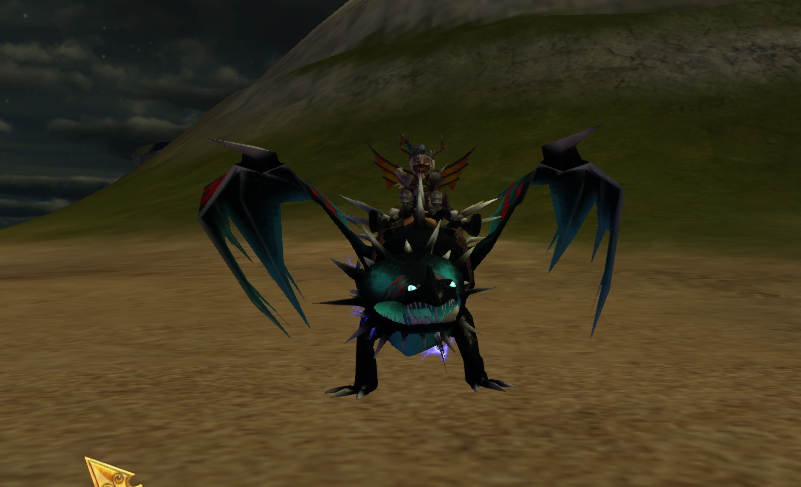 ​Me and Jolt Lock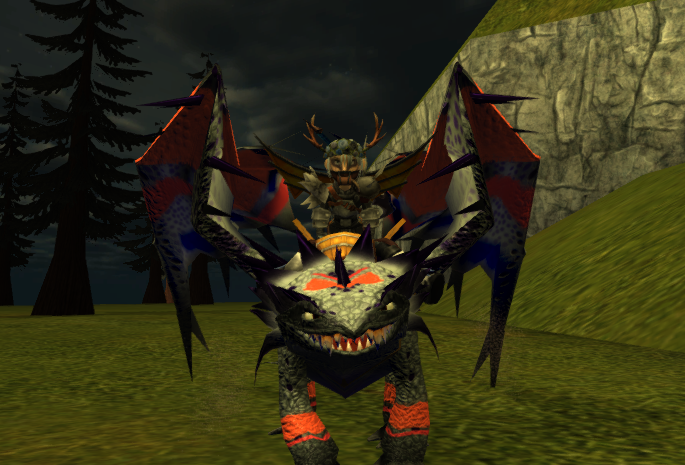 ​Me and Hero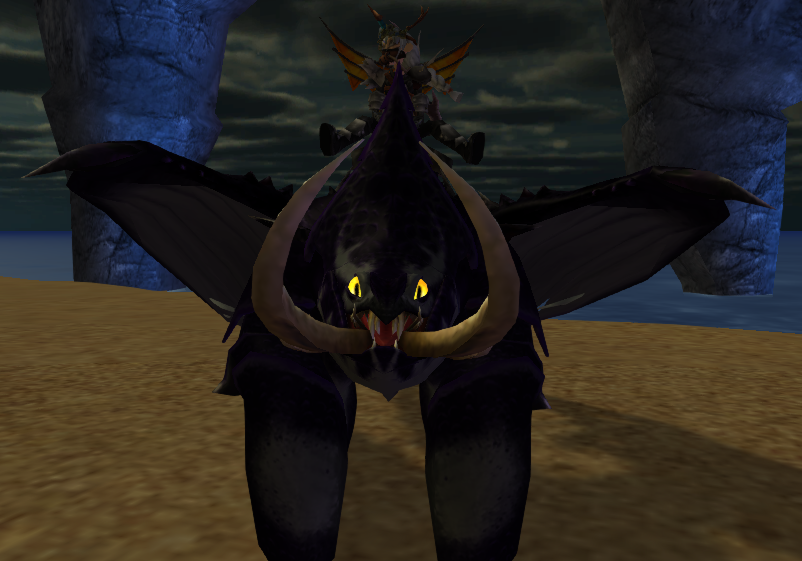 ​Me and Demise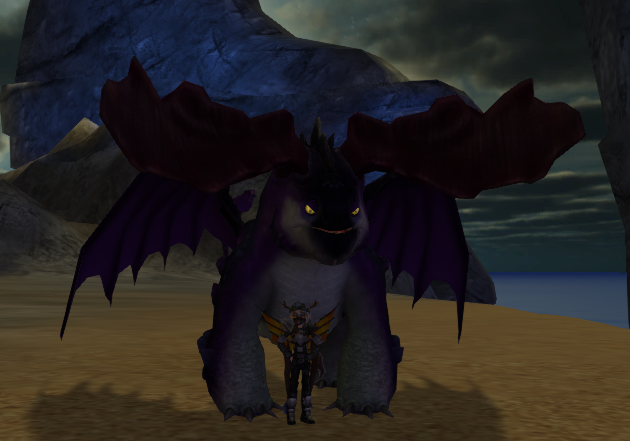 ​Me and Deadheart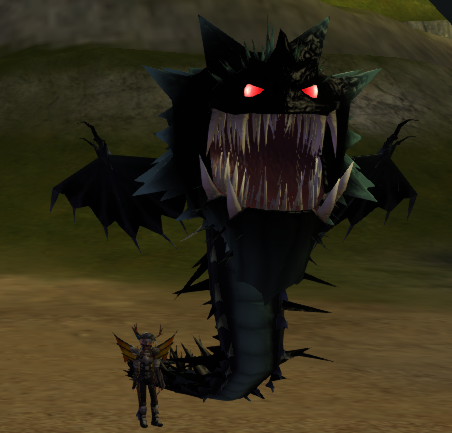 ​Me and Screaming Silence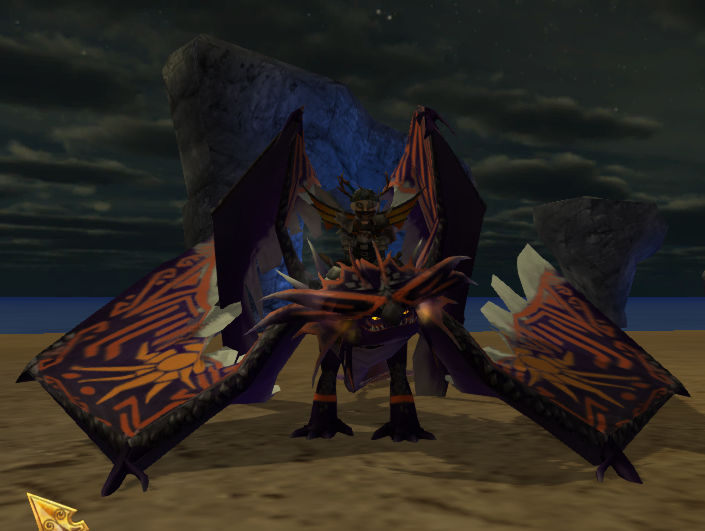 ​THE ALL POWERFUL ​STORM SPLITTER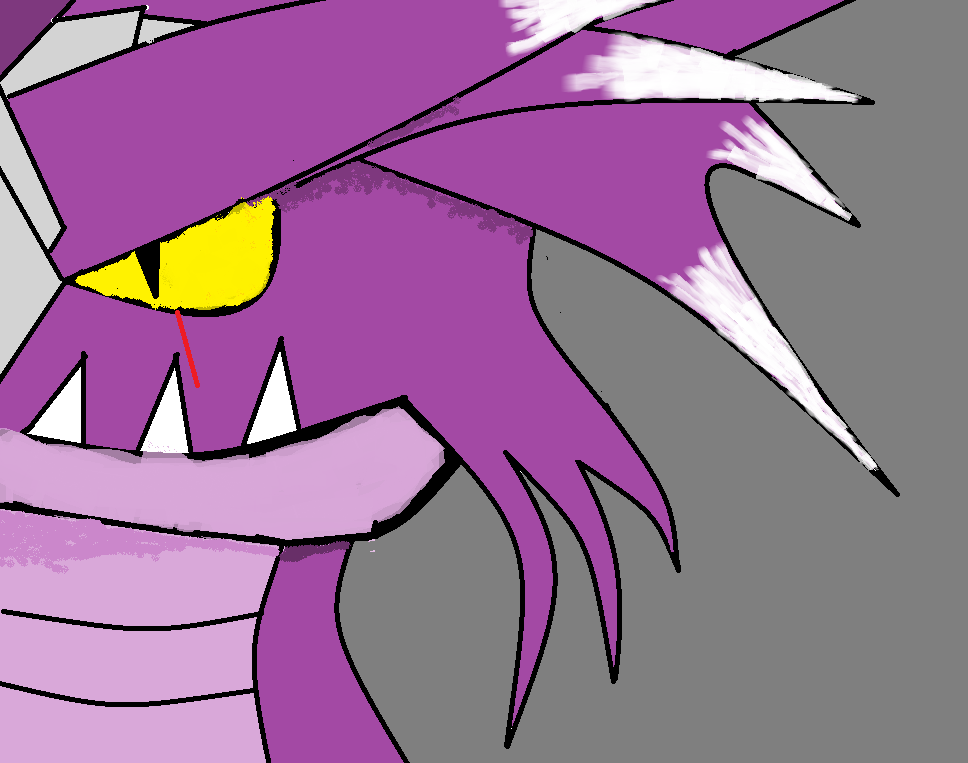 ​This is my first picture that I've made on my computer, I don't know how I would add textures or details, and I'm only really used to drawing by hand (my profile picture was also drawn by me.)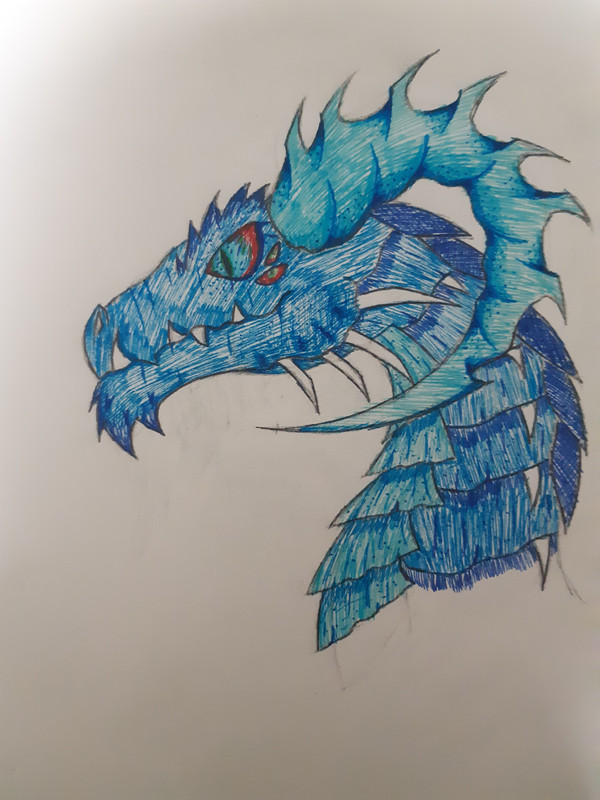 ​I drew an ice dragon. I don't think its good. Yes, it has 3 eyes. I have a habit of drawing dragons with lots of eyes.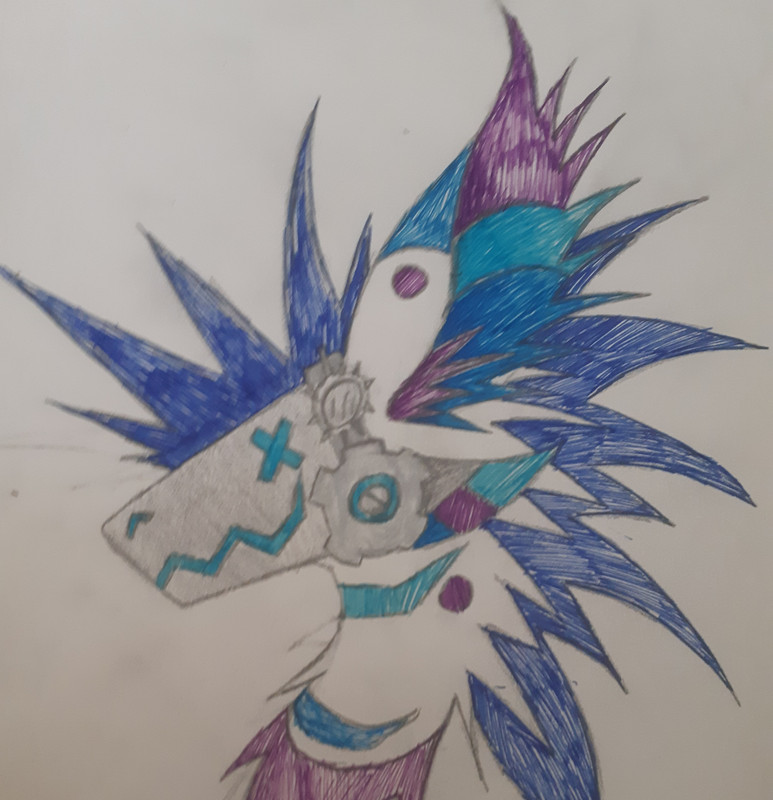 This is Cyro. Shes a Protogen. She's also my old profile picture.
​The Plague Doctor (my viking OC lol.)
​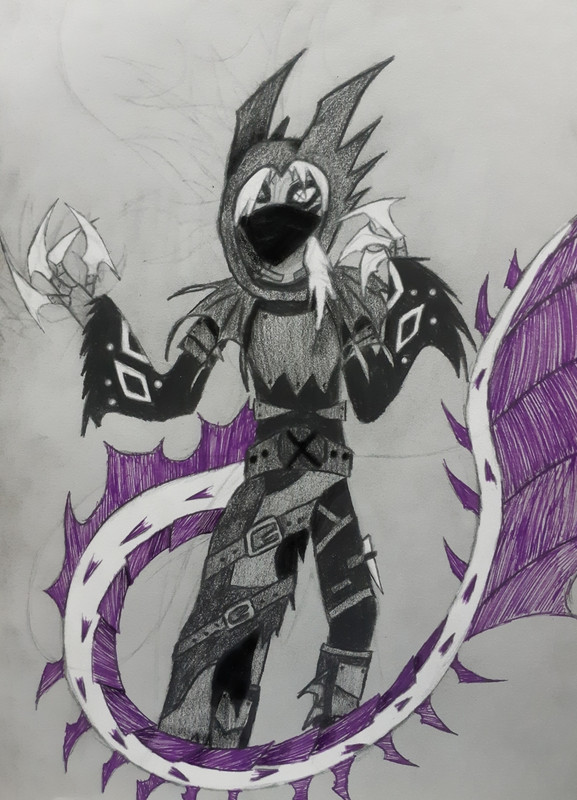 [Likes: Dragons, wandering around hunter camps and acting like she owns the place, and then promptly blowing them up with her dragons, flying around in the hidden world (oh did I mention she turns into a dragon? Well she does, the picture of her dragon form is below this.), her best friends
​Hates: getting fired at by others in the school.. her enemies..
​Her dragon form: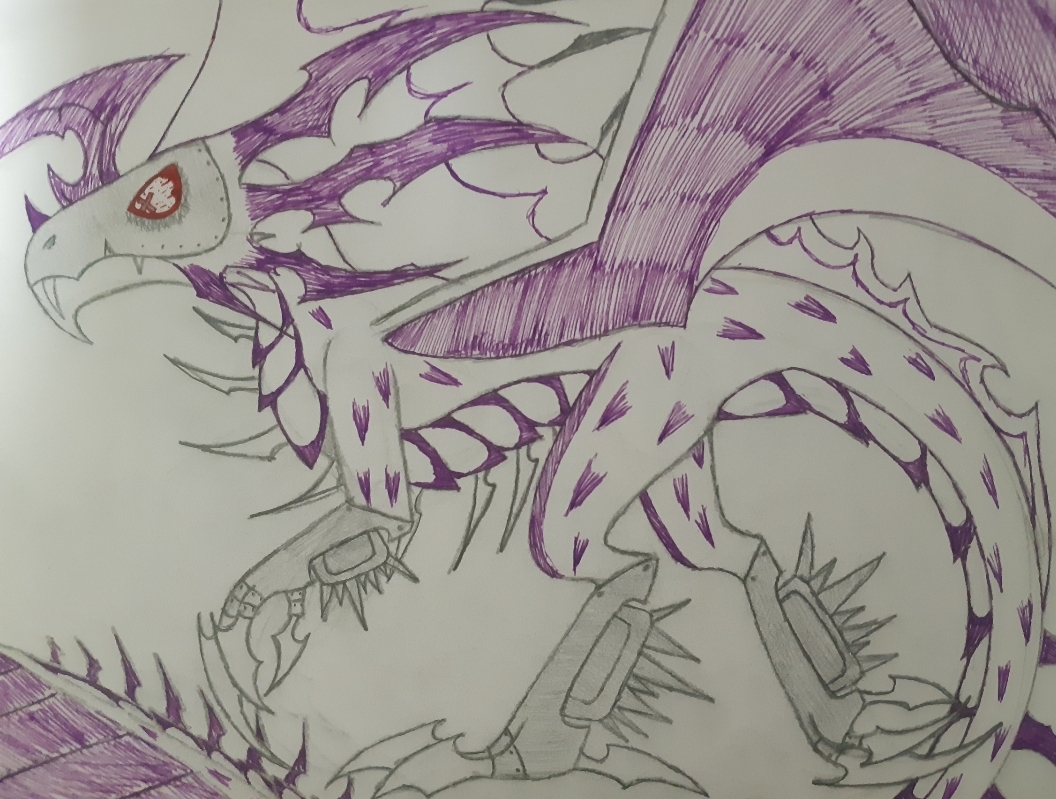 ​​
​Backstory
​(I have never written a backstory before so it might be bad.)
​It was normal at the school as always, Hiccup was working on new inventions, and the twins were destroying stuff, Until Astrid flew in from the training grounds saying she saw hunters coming towards the school. Hiccup and the gang along with all of the other students rushed to the Training grounds to stop the ships from getting into the school and hurting dragons. After a few minutes of fighting the ships, there was a roar so loud that it was heard over all of the growling and explosions coming from the dragons in the school. All of a sudden, a white and purple dragon with metal on its forearms, face, and its legs landed on the crows nest of the ship and started blasting fireballs made of a black smoke like substance at the students and everyone who was firing at the ship, and they all started backing away. Then the white and purple dragon flew up off of the crows nest of the ship, and blasted a ball of smoke at the ship. When the smoke cleared, There was a giant hole in the side of the ship, yet no debris anywere. Then the dragon flew back away from the ship, and then flew headfirst into the crows nest, tipping the hunter ship sideways and causing the ship to flip over. The white dragon looked at hiccup and everyone else. Hiccup looked closely at the dragon, trying to see what species it could be, however, he didnt recognize it as anything he had ever seen before. When he blinked, it was suddenly gone. Later that day when the ship was being removed from the school, Fishlegs ran up to Hiccup and said he found something interesting. Hiccup and Toothless followed Fishlegs, and he took them to the hunter ship from earlier that day. It had been flipped so the place where the black smoke hit it was visible. Fishlegs started saying that the fireball wasn't smoke, but it was burning hot ashes, that were hot enough to entirely disintegrate the materials from the ship within seconds. Then Fishlegs handed hiccup a dragon card with a drawing of the white and purple dragon on it, yet there was no info about it written on the card. Fishlegs was shining with excitement.
"ooh! I cant wait to learn more about it! Can we go search for it?! Pleeease?"
​Hiccup thought about it for a while, thinking about how dangerous this dragon was, but then he remembered all of the dragons he had faced before. He agreed with fishlegs, and told him to get Astrid and the others. Fishlegs was so happy that he was running around looking for everyone. when he was searching for snotlout, He ran into Plague and Storm Splitter.
​"Sorry Plague! We are going to search for that white dragon and I'm so excited!!"
​He kept running, but out of the corner of his eye he saw Plague glare at him. He ignored it and found Snotlout, and they all started flying out towards the ocean.
​"Why are we searching for this dumb dragon?? Nobody even saw where it went!! I could be training right now!" Snotlout yelled.
​"Yes but that dragon could be dangerous, or it could get caught by dragon hunters and used to destroy the School. " Hiccup said.
All of a sudden, Stormfly stopped flying and growled.
"Whats wrong girl?" Astrid pet Stormfly.
​ "Hh whats that over there? Is it a giant bird? CHICKEN IS NOT AMUSED!!!" Tuffnutt yelled.
​Hiccup got a worried expression on his face when he turned and saw the white and purple dragon staring directly at them.
​Then, the white dragon flew towards them faster than they could all react.
It pushed Hiccup off of toothless and they both started falling. Stormfly blasted a fireball at the white dragon, but the dragon flipped around and fired a ball of ashes at her fireball before it hit her, causing a giant explosion of ashes. Astrid looked around trying to think of a plan, but suddenly a titan Stormcutter grabbed her and Stormfly and started flying away from the others. When she looked back, she saw everybody else being carried by titan stormcutters as well, But the titan stormcutter carrying Hiccup and toothless looked.. familiar.. Storm Splitter. When she turned again to face forwards, she saw the white and purple dragon flying ahead of her. After a couple of hours of flying, they landed on a rock, and the titan stormcutters stayed close. The white and purple dragon walked closer, and Astrid went to grab her axe
​The titan stormcutters growled at her and she instantly dropped it on the ground. The white dragon smacked the axe far away from astrid with its tail, and then it sat down. Hiccup looked at it closely. It just sat there castually. Hiccup looked at Astrid with a confused look, and then everybody looked at each other. "uh... Plague?" Fishlegs said in a confused voice. Hiccup turned to look back at the white dragon, but instead of the dragon.. He saw Plague sitting where the dragon was. He looked at her in a confused way, until he looked at her hands and saw.. the white dragon's hands.. "Wait.. What?" Astrid asked. Then Plague stood up, and flicked around a long white tail with a giant purple fin at the end, and purple spikes.
​"Boo" Plague said
​"WAIT YOURE A DRAGON??" yelled the twins.
​"Can you blow up trees?! I love blowing up trees! You can come with us! LETS GOO" Yelled Tuffnut
​"Nobody is supposed to know about this, so no, I can't help you blow up trees."
"​Youre no fun!" said Ruffnutt.
​"Why cant anybody know?" asked Astrid.
​"Just act like you dont know, Ok??" Plague said in a serious tone.
"We won't tell anyone." said Hiccup. "Right Guys?"
"I still wish we could blow up trees.." Said the twins in a sad voice.
​Then Plague waved at her titan stormcutters, and they took them all back to berk. To this day, nobody knows that Plague can turn into a dragon, except hiccup and the others. Plague shows up at hunter raids to destroy ships every once and a while in her dragon form, but It still remains a secret.
(If you reached the end of my signature and read through my bad character backstory, PM me and I'll make a drawing for ya.)
I will add more to this and fix it later.
Wed, 04/17/2019 - 06:39
#3
~~~
ive had this multiple times, its very annoying, whenever i get it, i just leave the race.
i guess u could wait for a few mins and then come back and try?
__________________
Clan:
Member of:
Credit to: Janovia, EmeraldGemHuntress, SavyWolf and ElderChristen for the Clan Banners (I just pieced them together)
Thank you Janovia for showing me how to put images in my signature
Alias: OwO, Star, The Kraken, Hostile Skunk
Trophy Count: 23.5k (Main Account)
Racing Type: Hostile Skunk (I fart in people in TRR, the gas cloud)
Hobbies in-game: Watching Chat, Racing, Helping People in Chat, Dragon Screenshots
UDT: 400k (Big Platnium)
A few of my favourite dragons:
----------------------------------------------------------------
XWing
Species - Stormcutter
Stage of Growth - Titan
Occupation (Former) - Primary Racing Dragon
----------------------------------------------------------------
Azriel
Species - Sand Wraith
Stage of Growth - Titan
Occupation - Racer
---------------------------------------------------------------
Abraxos
Species - Death Gripper
Stage of Growth - Titan
Occupation - None
----------------------------------------------------------------
TitanFlightmareGamin
Species - Flightmare
Stage of Growth - Titan
Occupation - Watching chat with me
-----------------------------------------------------------
Tearnach
Species - Skrill
Stage of Growth - Titan
Occuptaion - None
-----------------------------------------------------------
Ares
Species - Triple Stryke
Stage of Growth - Titan
Occupation - Firing at people only if they act aggressively towards me
——————————————————————————
Backstory:
I was born a Carpenter, we were quite poor, I helped my parnets as much as I could but ever since I broke my arm, I couldn't help much, the best I could do was to care for our rumblehorn, Bolverkr. Bol was very sturdy and was the perfect dragon for carrying lumber from the nearby forest and back home, I always made sure he was fed and well-rested. When my arm healed, it was a patchwork of scars, I could use it atleast, I got back to helping my Dad cut down the trees like normal.
One time, I was getting Bol ready to fly back home, I heard a loud roar, followed by a torrent of flames. Since I always watched the dragon races, I could tell different dragon fires with ease, this one was clearly a stormcutter. The fire barreled through the forest and towards Bol, of course, he had already taken off, all the lumber had fallen into the clutches of the wildfire, onky thing I could do was run. And that's what I did.
I darted from the forest, I could hear powerful wingbeats above me, stormcutter might've thought I was invading it's home, by the sounds on the beats, it was getting closer. I ducked into a cave, bad idea, from what I've heard, stormcutters were one of the most intellegent dragon species and I just cornered myself to one, perfect.
The stormcutter landed and seemed to show off it's immense size with its wings, it snarled and flared it's wings slightly and peeled back its lips of some sort. I backed into the corner, I heared pounding footsteps barreling towards the cave, only one dragon I know, Bol. He used his horn things at the front of his head and slammed into the stormcutter, the stormcutter roared in anger and spewed a spiral of flames at Bol, I wanted to help but there's not much I could do.
The stormcutter tried to lure Bol into the skies, I've seen them fly enough times to know they were more agile and faster than most dragons than they are on the ground. Bol was stubborn enough to stay on the ground where he had his advantage, the stormcutter seemed agitated and dived at me, I ducked, of course, the stormcutter had fast reflexes and a powerful turn that it managed to stay in the air and not barrel into a wall.
It beat its wings and growled at us, Bol was pulling his "defence" face, I was slowly mounting Bol, preparing for flight until I heard yelling, a battle cry of some sort. Dad, he swung an axe at the stormcutter, it roared and spewed fire at him. My heart skipped a beat, we didn't have the money to afford the fire-proof armour, or any type of armour at that so, my Dad would be incinerated. I was astonished when he emerged from the flames, he was badly injured but I was glad he was alive, the stormcutter snarled and flared its wings once again. At this point, I had mounted Bolverkr and was ready for aerial combat, well, Bol was, I was wearing my every-day clothes...
The stormcutter took off, Bol chased after it, I didn't even tell him to, he just did, my Dad called after me but I couldn't do much against an enraged rumblehorn.
The stormcutter was graceful in flight, rythmically beating its four wings in perfect sync, when it noticed Bol however, it went faster, I've seen fast stormcutters but this one was probably able to keep up with a snow wraith. Bol, being a rumblehorn, struggled to keep up but, the guy was so determined bless his soul. The stormcutter was a mere spot in the distance, Bol was flapping wildly, I did my best to calm him down but, to no avail.
Finally, the stormcutter took a sharp down dive, Bol, of course, followed it down. Bol landed and slowly went towards a cave at the foot of the mountain, I have a bad feeling...
Before we even set foot in the cave, I heard a loud roar, the stormcutter, it was louder than before, way louder. I dismounted and investigated the cave, first thing I noticed, was the amount of blood all over the place, then the egg, then the headless body, then the head and the cavern crasher. Cavern crashers don't usually come up this close to the surface but, now we know why the stormcutter was so protective of this area, it was rearing an egg.
Bol had charged in, the cavern crasher did fight but, I guess it didn't want a fight since it fled, thankfully, Bol was no longer aggressive, but now, we have a stormcutter on our hands.
I picked up the egg, I guess it'll have a few weeks until it hatches, "Otrera!" I heard my Dad call, I took off my cloak and wrapped the egg in it, I went out to my Dad. He wanted to sell the egg since we were having financial problems, I wanted to hatch the egg and race with the stormcutter, they were very fast and agile, perfect for racing. My Dad didn't like the idea of me racing, especially when the Tournament was on, all the experienced racers would be on and probably be using all the traps and trying to kill each other.
When I brought up the fact I could still make a bit of money, he agreed but only if it didn't interfere with helping him, I agreed, I've always admired races but now I can be a part of them.
Hatched Stormcutter, later named XWing
Banners
Wed, 04/17/2019 - 07:08
#4
*Grabs popcorns*
Yes, there is a way to fix it. I closed the game, then i came again, and everything was fixed. The only thing that triggers me is the fact that we are on clash of clans, and developers should at least secure TRR, to not let us lose trophies for no reason.
Wed, 04/17/2019 - 09:42
#5
Gimme 5! lol
It's only 5 trophies, race faster in the next race. XD
__________________
Order of The Phoenix: The brave who gather to fight against the over bearing fear of failing. A Viking who never goes down without a fight. A viking who can rise up out of any ashes, to any occation at any moment and become......... a firey Phoenix.
The Phoenix Knights
Big props to Ellisonn for cool banners of Hiccup having the Firey Knight coming from his heart and soul. XD
Wed, 04/17/2019 - 10:36
#6
Raptors Assemble!!
I don't mean to sound insensitive, but you CAN'T with that glitch. Not really all that funny when you finish first and you get DEDUCTED trophies instead of gaining them. And don't tell people to race faster, you can't change the speed of a pre-programmed dragon. Speeding up would be boosts. But it doesn't help with that if you are already going to lose the trophies. And the way you said that sounded antagonizing.
__________________
WIP! WARNING! WIP!
Halt! If you as much touch this siggy's art..
MEET MY SIGGY GUARDIAN!
BlueClaw will destroy you in her talons!
Thanks so much Flitt for my new buddy!
MY SIGGY
Screeeeech
I like a lot of things!
I'm a huuuuuuggeee fan of Jurassic World
and the new HTTYD3!
Lock me outside? Of course! Do it! You will find a fire and a makeshift tent the next day.
i love riddles!
Give me a small mud puddle and I will just entertain myself!
i'm an outdoor kinda girl!
i guess I'm a bit of a pyromaniac...
And most of all I'm a Christian! I believe in the one true God!
What i dislike...?
Not much bu- BLUE! DON'T EAT THAT! DROP IT!
One second.. I gotta grab that..
...
...
Okay! I got it.
I personally hate it when my RAPTORS *Glare* chew stuff up!
Hackers. Who like 'em? They IRRATTE me!
People who nag me constantly!
Also when people decide to debate me on Christianity.
Evolution. *Gag*
My Dragons!
Flamming fire - Monstrous Nightmare
Flurry -Gronkcicle
Crash Bandicoot - Erupton (My great protector.)
Phantom - Whispering death
Elemental Phaser - Glitched Whispering Death
Hydra - Scauldron
BonnieZ - Monsterious Nightmare
Mineral - Gronkle
Sharpshot - Deadly Nadder
GlitchedH - Scauldron
AcidStriker - Sliqufier
Annddd.... There may be more...
time for..... *drum roll*
ART..
Just kidding! I can't wait!
My amazing Poison-Dart-Fury by The always amazing: Lilystark!
My Giarogia! By ImDerpySheylaYT!!
I am a proud elder of my clan: Writers Of the Firey quill!
In-game friend code: PM me please...
In-game name: ScornerStrike.
Battle cry: FOR THE WRITERS
Battle cry 2: FOR NARNIA/REDWALL!!!
Wait.. is that..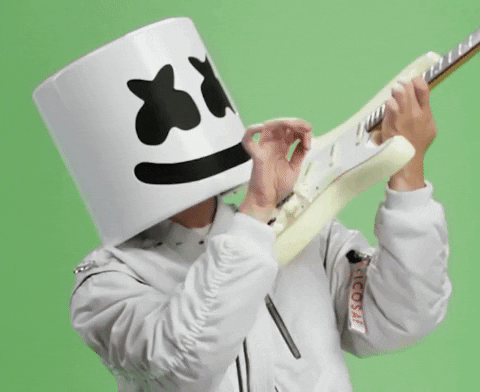 Hiya, Mello!
Some funnies for RAPTORS TO ENJOY!!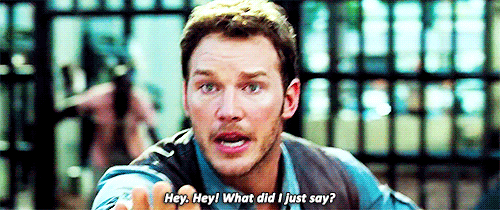 Err.. Back up? ... RAWK!
Back UP, Steve-O!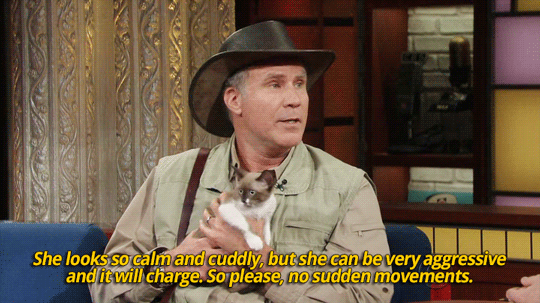 Nobody.. Move... a muscle...
How does a human catch a speeding emu? answer: get Steve to chase it down XD
Credit to: Hookless. XD
Wed, 04/17/2019 - 13:48
#12
~
He's teasing you on purpose, deary. I give you full permission to trap him in retaliation. XD
FYI: For those that don't know, "Ares" and "Dragon XD" are both in Breaking All Rules. ;)
And yes, that glitch has been an issue for a few months now and it's usually caused by the first player that you see "has left the race" and it's usually the player that is listed as earning +10 trophies when the timer stops.
You can ask them to restart their game and that usually fixes it. In your case, you restarting your own game seemed to fixed it... but it might just be because that person left. So, if it happens again and restarting doesn't work, ask them to restart, don't enter the race lobby with them or just change servers.
This particular glitch can also be triggered on purpose in order to gain +10 trophies instantly, over and over... however, not many people know how to do it and it's rather difficult to trigger on purpose... so, the odds are more likely that it's not on purpose and the player is not even aware.
__________________
Who's online
There are currently 27 users and 156 guests online.