HOBBLEGRUNT Eggs Spotted at the Viking Store!
HOBBLEGRUNTS are once again available for a LIMITED-TIME. Starting TODAY, you'll be able to head over to Johann's Trading Post to get your hands on this exclusive egg! But act quick, Trader Johann has plans to pull these from his shop by June 8th.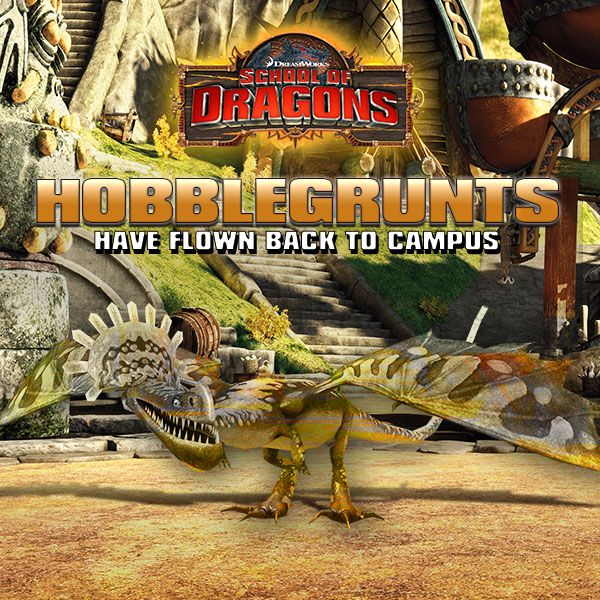 Have you been able to spot this winged companion, hiding around campus?​ They are not easy to find, so take advantage of this opportunity while its still here, Vikings! http://smarturl.it/hgrunt
Fri, 05/29/2015 - 05:50
#2
I think the admins arn't
I think the admins arn't adding new dragons because they are working on something bigger...
So therefore will release these dragons that EVERYONE wants [including me] in an Expansion pack.
Fri, 05/29/2015 - 07:49
#3
that would be to much
that would be to much effort
it might actualy need its own animations
hey this game needs criticisam
at least its not some "brand new dragon only seen here" i dislike when they do that since they are just recycleing the snafflefang instead of adding the ones we have been waiting a long time for