Hi everyone...
Hi everyone!
My name is Aisha Snowqueen, but feel free to call me Aisha or Snow! I recently joined the forums (though I have played SOD for several years) and I'm eager to meet all of you!
Just a little bit about me:
-My favorite color is blue
-My favorite season is winter
-My favorite dragon class is Strike
-I love doing art and creative writing
-I'm homeschooled
-I like Wings of Fire A LOT
-I'm pretty shy, but I warm up to people fast
-My favorite animal is a horse
-My OCs name is Aisha Snowqueen, and her dragon is a Snow Wraith named Wintergreen
So, that's about all for now. I can't wait to get acquainted! I hope to see you all around!!!
~Snow
__________________
Welcome to Aisha's Signature
This is my OC, Aisha Snowqueen by me
And this is her Snow Wraith, Wintergreen, also by me
Thank you for reading my signature! :)
Fri, 12/23/2016 - 17:12
#9
Oh Snow we are soooo much
Oh Snow we are soooo much alike! :O love blue, horses, winter, homeschooled, and i LOVE art and singing and being creative!!! we will get on quite well! OH! Welcome to the forum of course! :) You can see a lot about me in my siggna below! :D Happy Posting!!!
__________________
DRAGON RACERS, DRAGON RACERS, OI OI OI!!
Unique Legacies. We are all unique in our own way! (Now the new leader of the clan!!!)
Me and Toothless II ~ 12-21-16 Edited by the amazing Donnala :)
I am
Art website down below!
CristalWings
(known as XCristalWingsX in SOD)
second profile: CristalSprings
Having difficulty seeing gifs? Scroll outside the signature and back again!
I am a member of the SODPD. I will not hesitate to take your keyboard in!
Type: Young Lady
Nickname: Cristal
Age: 17
Clans: Unique Legacies (info? All the way down,
and banner and link 1/2 down)
The Dragon Racers (banner and link 1/2 down)
Rank: Elder
member
Leader: UL: ME
(former leader: FireTheFighter)
Leader: TDR: Drums
Trophies: 765
Country: Eastern USA
Besties: ClayCanyon,
TizziLizzie,
xXSadieCaneXx,
Andlangur,
sPLANTWINGs,
QueenAbagail
(previously known as Springvneedham),
FireTheFighter
(previously Firefighter),
Ivy is Deadly,
Olivia is Amazing,
and TightWing.
Hang out: Wilderness, Training Grounds, & Edge
Friend codes: PM me for it
Personalities: Loyal, Kind, Encouraging, Forgiving, Caring, Patriotic
Art website: http://snpart.wixsite.com/creationbybrush
My first hand drawn viking drawing of me.
Real-Life favorites:
winter
blue
horses
purses
art
singing
acting
music
dogs
cooking
movies
friends
I Love:
1. Hanging out with friends!
2. Winning races!
3. Getting new dragons!
4. Quests!
5. Soaring through the sky!
Current Dragons:
in received order
1. Jewel (lady nadder)
2. Zap (guy shackjaw)
3. Red Amber (lady deathsong)
4. Valor (guy armorwing)
Fav. 5. Gold (lady razorwhip)
6. Raphael (guy singetail)
7. Rocky (guy erutadon)
Fav. 8. patriot (guy typhoomerang)
Fav. 9. Toothless II (guy sand wraith)
10. Queen Elsa (lady groncicle)
11. Aquada (lady sliqifier)
12. Leena (lady sand wraith)
Biography:
Hello everyone! I'm CristalWings! I'm the returning leader of the top 100 clan Unique Legacies, and a member of top 10 clan, The Dragon Racers! I have been playing SOD for over a year now! I love all of the HTTYD movies and seasons! (but i like the first best!). Like most I adore Hiccup and Toothless! I am not a member sadly but I dont like the idea of paying real money to play a game. (that doesnt mean im not a serious player!) But I have done a free month of membership and did quite a bit of the packs! I love painting, (my account pic is usually one that I painted!!) singing,acting and of course playing SOD! My favorite music artists are TobyMac, Britt Nicole, Mandisa, and For King and Country! I often watch SilverWeed San on youtube! I love dogs and horses! My favorite color is light blue which is how i came up with my name. I have bought the Edge, Icestorm Island, and the deathsong pack. Whenever i find an argument i try to stop it with everyone leaving happy so i guess im a Peacemaker here in the game. Im always posting something cool so check out my track! I love you all! Keep on shining!!!
~ CristalWings :D
CLANS
A proud elder of...........with first viking. Info? All the way down.
To join Unique Legacies click this link to see our join page.
http://forum.schoolofdragons.com/content/rising-top-clan-unique-legacies-looking-members
Also a proud member of.........with second viking.
To join The Dragon Racers click this link to see the page.
http://forum.schoolofdragons.com/content/dragons-racers-recruitment-2017-redesigned
Art
My first hand drawn drawing of a friend and her dragon.
Screenshots
Happy Friends Day!!
Me and my groncicle Queen Elsa on the lookout.
Me and my younger sand wraith Leena.
Puffinsss
ME
GIFS
Majestic Toothless
How to Train Your Dragon movie poster
Well i would not have guessed that they use a cat to make the toothless animations! :/ Maybe!!
Duh da duh We're dead.
How To Train Your Dragon 2
Doesnt Toothless have a cheshire-like smile in this picture!!! So cute and different!
friend fight
3..2..1..HES DOWN!!!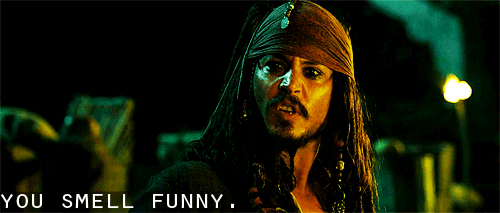 lol lol lol :D
My clan recruiting picture (made by XFirefighterX ~clan leader)
Currently on No. 83 in top clans. We are very friendly and always wanna hang out
with friends or clanmates. We help each other who is in need.
Clan Leader: CristalWings
Current Members: 50/100
Current Elders: TizziLizzie, Holaciao, .......
Clan Rules:
1. Must have 100+ trophies to join
2. Must be friendly and helpful
3. Respect each other
4. Win trophies every so often you play so we will move up
5. No hackers (if u see a hacker from the clan report to me w/ proof)
6. Have fun :)
We are very nice to each other and are like family! Each one of us is unique in our own way! If you want to join, PM me your friend code, in game name, and # of trophies and I will check you out! Must have 100+ trophies to join! To automatically become an elder, you must have 2,000 trophies! Thanks!! And good luck!! ~Cristal :D
Who's online
There are currently 36 users and 178 guests online.