Help a viking out, please?
So, uh.... possible kinda boring spoilers for newest expansion.
I am midway through the expansion. I got the Hobblegrunt themed flightsuit and customized the colours (seriously, why is no one talking about that? We finally have customizeable clothes!). I was told to put it on the talk to the botnist at the Lookout. First things first... I can't find the flightsuit. I mean, I looked through all of my clothes and even in my backpack. I went to the Lookout anyways. The botnist said a few things and when the speech bubble closed out the quest arrow disappeared. It seems that I am caught inbetween quests and I have no idea where to go next. For those of you who have already played through the expansion, can you tell me what I am supposed to do?
__________________
Welcome To My Signature
"You know, I'm cursed with morals. I was raised a certain way. I wish I wasn't. I wish I was raised by wolves." -Carson Daly
In Game Name (IGN): Nyghtingale
Friend Code: Not Accepting
(By Arrow)
-----------------------------
------------------------------
Nyightingale
Art was done by Fireflash
Nyghtingale is my in-game character. She takes on my own personality because... she is literally me. During quests, Nyghtingale loves to muck around and try to break the system by utilizing glitches- just for laughs, but she always produces reliable results. She is a fair Viking and she never uses glitches for her own personal gain. Some of my profile info will be listed below:.............
In Game Name: Nyghtingale..............
Friend Code: Not Accepting...................
Clan: The Phantom Lords......................
Trophy Count (About): 8,500...............
-----------------------------------------------------------
Characters:
Sasha
Art was done by DuskDayBreak
She prefers to be called Lynx . She hates her real name. Lynx is bold and loud. She is like Luna Lovegood in the sense that she is rather... odd. Loud, shameless and spontaneous (not to mention immature). Lynx enjoys being flashy, showing off her skills. Once she sets her mind to something, she is naturally good at it. The problem is that she loses focus easy and doesn't like setting herself to standards. She craves adventure and can grow bored easily. Lynx love to talk... a lot. Often times, you cannot get her to shut up about this and that. Combined with her ADHD, it is extremely difficult to keep track of her conversations. She is particularly fast on her feet but has low stamina levels. She is strong and tall for her age. Lynx is stubborn and laid-back most of the time. She does not like to follow orders. Some of her skills include: being double jointed, the ability to be able to climb almost any surface, very good at mimicking animal sounds and is EXTREMELY good at sneaking around. However, there is a side to Lynx that she does not show very often. She is very lazy and selfish at times.
.Lyra
..Art was done by Chameishida
Lyra is more a kick-butt-now, ask-questions-later type of gal. She is brash and ruthless, quick to resort to physical violence to solve issues... and she is good at it. Really good. She is not a woman of many words, preferring to speak through her actions than words. Of course, if you get her mad, be prepared for the worst verbal... and physical lashing of your life. Lyra is hot-headed and slightly cocky about her fighting prowess, although it is justifiable. Lyra likes to keep to herself, preferring to quietly read a book or beat up some practice dummies than actual human interaction. As a result, she can come off as edgy and mysterious... and she likes it that way. She is a serious cynic and comes across as standoffish and brooding. Not that she really cares. Darker topics interest her and are sometimes the only way to get her make an actual conversation, beyond 1-worded sentences. Again, she likes to communicate through actions, not words. She has less academic smarts across find more street smarts. She is an amazing rider with a need for speed and showing up the competition.
Claudia
Art was done by DuskDayBreak
One of Claudia s most defining traits is her cold and sarcastic attitude towards everything that breathes. Her sarcasm is different, though. It is much more subtle and soft-spoken. Typically, she poses her insults as a compliment, that after careful consideration, turn out to be insults. She delivers them coolly, directly and apathetically with a calm and collected demeanor, giving no indication in her voice or face that she is, in fact, being sarcastic. She is brutal when giving someone a verbal lashing, not because she raises her voice or her fists, simply because her insults are sophisticated, shrewd and complex. She is the type of girl who does not have to do much to stand apart from the crowd. However, Claudia is no way an extrovert, the reason why she puts herself in social situations is purely one of two reasons, the first one being is that she wants to go people watching. Where she sits in some corner and watches people, how they react and their social cues. She just observes them, untangles their motives and finds their interests. The second reason is that she wants to show up the competition, along with being stubborn, Claudia is a show-off. Just, not in the physical sense. Claudia, at her core, is an intellectual, preferring to beat her foes either brain as opposed to brawn. Of course, she is willing to get in a tussle, if absolutely necessary. She finds it beneath her. Claudia is highly observant. She pays extreme attention to detail, nothing escapes her keen eye and flawless memory. Due to her observant nature, she can glean a crazy amount of information about a person simply by looking at them. She is pretty much a walking encyclopedia, filled with tins of random and oddly relevant facts for any given situation. However, with her great intelligence, comes great social anxiety. Claudia buried this under layers of brashness but, this insecurity can be sorted out by the way she avoids social and emotional get-togethers entirely. It is not often that another emotion aside from apathy spreads across her facial features. She hates any kind of affectionate contact with another human being, be it a hug or a simple handshake. Due to her inability to express her emotions, Claudia finds herself at a lack of friends. She usually plays this off as her not wanting any friends but sometimes, when a dragon is your only friend, you can get lonely. The result, she makes a lot of enemies. Usually because of her showoff-ness and unforgiving attitude, and sarcasm.
Aeryn Night
Art was done by Tosilohi
No one knows who Aeryn is. Not truly. They only know the persona she puts forth for them. This is why Aeryn is such a difficult character to write for and describe. She has multiple different personalities and will switch through them at the flip of a light. In a sense, it is quite similar to the multifaceted personality disorder, only, Aeryn recognizes her many personas. She chooses not to show anyone her true colors due to some insecurities. She switches personalities to shield herself from emotional damage as well as hiding away any insecurities. She starts off as a blank canvas every time she meets someone new. She observes them, analyzes them. She untangles their motives, figures out their personality, what they like, what they don't like, then she tailors herself to become the person they would like (or hate, depending on how she wants to be perceived) the most. Her distressed youth explains why she feels she needs to conform, as well as shine, in every situation. With Aeryn, you never know if her reactions are genuine or just part of her charade. Her real personality is unpleasant to say the best. She is highly judgemental. She looks down on those around her. She is very apathetic towards others and everything she does has some ulterior motive. She is a queen at manipulation. Nearly everyone word that she utters is sugar coated in some way. She has the world wrapped around her fingers. Aeryn is very skilled when it comes to reading both people and animals. This is because, in her youth, she would sit in some corner and watch. Observe how people react, body language and their social cues. She views it as going to a zoo to watch funny animals. Yes, that is how lowly she thinks of everyone else. Not that you could tell.
Gail Cirek
Art was done by Katarile
Gail is adorable. She is short, cute and very softspoken. A lot of people think she is innocent, will try to protect her. Gail does not like attracting much attention as people have a tendency to stare. She is very insecure about her face (since it is severely deformed on the left side) and does her best to conceal it. She gets very annoyed if someone asks about it. However, with this silence comes the ability to listen. She observes the world around her and is able to spot even the tiniest of details. This silent brilliance has made her a stellar judge of character. She reads body language very well and has a certain flare of stubbornness about her. Still, she is very dark. Generally, when she speaks, most people cannot hear what she says, which is probably a good thing because what she does say is usually pretty dark or gory. She often says random and slightly disturbing things and speaks extremely softly anyone can barely hear her. Gail seems to be pretty timid but is generally ruthless. She is a bit of a pyromaniac.
-----------------------------
------------------------------
Dragons:
Nightshade
...............................................................................................................................Edits were done by Rebell and Cocopuppy
Windracer
........................................................................................................................Edit was done by Archer................ ..................................................................................
Thu, 08/01/2019 - 16:56
#5
Well this helpful. I am not
Well this helpful. I am not able to find the flight suit either and am just starting the baby Hobgobbler part at the Lookout.
__________________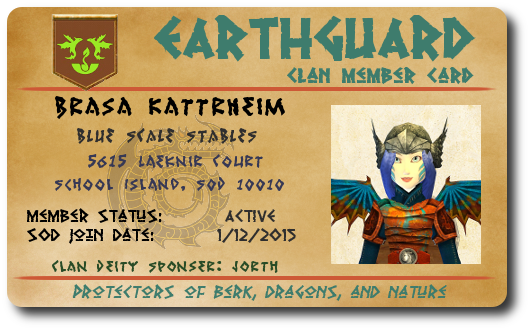 Visit the Earthguard Clan Forum Thread!
:::::::::::::::::::::::::::::::::::::::::::::::::::::::::::::::::::::::::::::::::::::::::::::::::::::::::::::::::::::::::
~ OC HTTYD Characters and their Adopted Fan-Dragon Species ~
* VISIT: Hertha the Honey-Maid and her HoneyBumble Littl-Rus
(Honeybumble dragons created by SpaceyQueen)
(Pygmy Dragons created by Selethesis)
*VISIT: Storsik Fiskrspordr and his Shadowing Wyvern KnotFish
(Shadowing Wyverns created by Spy GIrl)
*VISIT: Bogbert Margrkind and his Swamp Scrape Quagmire
(Swamp Scrape species created by Grumpyforlife2)
*VISIT: Solfrid the Splendid and her GlowWorm Foxfire
(GlowWorm dragons created by mesaprncss)
*VISIT: Ichor the Impossible and his Septic Fury Mid-Mon
(Septic Furies are created by Buddyfan1)
*VISIT: Marit the Mother and her Oceanic SeaSong Lyric
(Oceanic Seasong species created by Adopto66)
*VISIT: Finngeirr Margrkind and his Gill Grunter Gilly
(Gill Grunters created by Infinity12356 and drawn by 1Flower)
*VISIT: Tawnylda the Dyesmith and her Noelani Dragon WeldWing
(Noelani Dragon species created by Hootowlighbulb)
*VISIT: Wilfred the Wacko and his Scuttling Twin Stinger Zippy
(Scuttling Twin Stingers created by GrumpyForLife2)
*VISIT: Bulljorn Burlyboots and his Hopeless Deathtrail BrendleBlood
(Hopeless Deathtrails created by Snowflake12298)
*VISIT: Beita Thorstabitur and her Thorn Devil Hvasseggr
(Thorn Devil dragons created by Shataikislayer)
*VISIT: Fjara Thorstabitur and her Lullaby WaveWhisper BlueFin
(Lullaby WaveWhispers created by WitcherForever)
*VISIT: Blasik Fiskrspordr and his Thunderthief SeaTrick
(ThunderThief Dragons created by Wutend Bonfire)
*VISIT: Scampr Scrimpskull and his Shivertooth Shivers
(Artwork by Witcherforever, for a player-sponsored Hideout Competition)
*VISIT: Molda Fungisteinn and her Cave Raider FilchFlame
(Cave Raider dragons created by Valoris620)
*VISIT: Leikny Hrindasnaer and her Icecrusher SnowMunch
(Icecrusher species created by Chameishida)
*VISIT: Tarvald the Trader and his Thorny Sea Hound Arni
(Thorny Sea Hounds created by WitcherForever)
*VISIT: Jofast the Jokers' Help and her Field Sprinter Hornswoggle
(Field Sprinter dragons created by Valoris620)
*VISIT: Skammel the Stonesmith and his StoneScale Hunter Pumpkin
(StoneScale Hunters created by WitcherForever)
*VISIT: Birgr the Brash and his Cave Runner DappleLeaf
(Cave Runners created by Selethesis)
*VISIT: Diggr Margrkind and his Spike Roller SmashSnout
(Spike Rollers created by BlackPanther0211. Lineart by NightmareRebuff)
*VISIT: Qiajuk the Wanderer and her Gribtuk WolfWings
(Gribtuk Dragons created by Bavelly)
*VISIT: Ongull Oltorsk and his Sawback RidgeRump
(Sawback dragons created by Buddyfan1)
*VISIT: Gerta the Grandmother and her Armorhead Jordbaer
(Armorhead Dragons created by FloofQueen)
*VISIT: Nauma Margrkind and her WebHead dragon BoarBreath
(WebHeads created by dragon34611)
and her Signal Fire dragon FlashFlare
(Signal Fires created by donnala)
*VISIT: Bera Brawnyboots and her Mistwhirl ShadeShift
(Mistwhirl dragons created by Zitka)
*VISIT: Herbjert Svellheim and his Whirlpool dragon Naught-Eye
(Whirlpools created by DatOneTrumpet)
*VISIT: Ketiley Margrkind and her Feathered Fan Wing Tatters
(Feathered Fan Wings created by ScarfyWings)
*VISIT: Gaukr Gullbatr and his Singing Fin Wing Yodel
(Singing Fin Wings created by ScarfyWings)
*VISIT: Ylva Yammertung and her Solarflare Skrill Scar-Light
(Solarflare Skrills created by Wutend Bonfire)
*VISIT: Snotra Snozzlestein and her Glowy Cave Lizard Candle
(Glowy Cave Lizards created by ScarfyWings)
and her Clicking Claw Scuttles
(Clicking Claw Dragons created by Wutend Bonfire)
*VISIT: Barnakarl Thorstabitur and his Dwarf Death SlobberClod
(Dwarf Deaths created by Wutend Bonfire)
*VISIT: Dillweed Dullum and his Skyworm BilgeBug
(Skyworms created by Chameishida)
*VISIT: Shuckr Grimgrange and his Cryaotic Popcorn
(Cryaotics created by Chameishida)
*VISIT: Buggi the Beetle and his Marsh Tiger FireStripe
(Marsh Tigers are a Book species drawn by Themasterplan47)
*VISIT: Flaemingr the Fidget and his Deepfisher GlimmerGills
(Deepfishers created by Hootowllighbulb)
*VISIT: Unna Undrdaug and her Dawnknapper AmberEye
(Dawnknappers created by AndreaEaston)
*VISIT: Jackdaw Hagismalr and the Sinistrous Woodreaper SheepSnatcher
(Sinistrous Woodreapers created by Chameishida)
*VISIT: Alfny Aldertoes and her Howlian PuppyScale
(Howlians created by Chameishida)
*VISIT: Snorre the Still and his Nightsealer Spearrow
(Nightsealers created by Chameishida)
*VISIT: Panik the Lost and her Coalskin ShadowSnow
(Coalskins created by Chameishida)
*VISIT: Rannow the Reckless and her Jewel Spinner Citrine
(Jewel Spinners created by DyliehIdol1214)
and her Wacky Jabberjaw Brambles
(Jabberjaws created by Chameishida)
This is Zitkana, the Rocky Mountain Davus Dragon. ----->
She is living here until she can have a page and
story of her own. This species was created by
<---- SharkBeard the Spectral Leviathan
is waiting for a place to live of his
own. Spectral Leviathans are the
creation of Wutend Bonfire.
Fierce FrostFang is waiting ------------>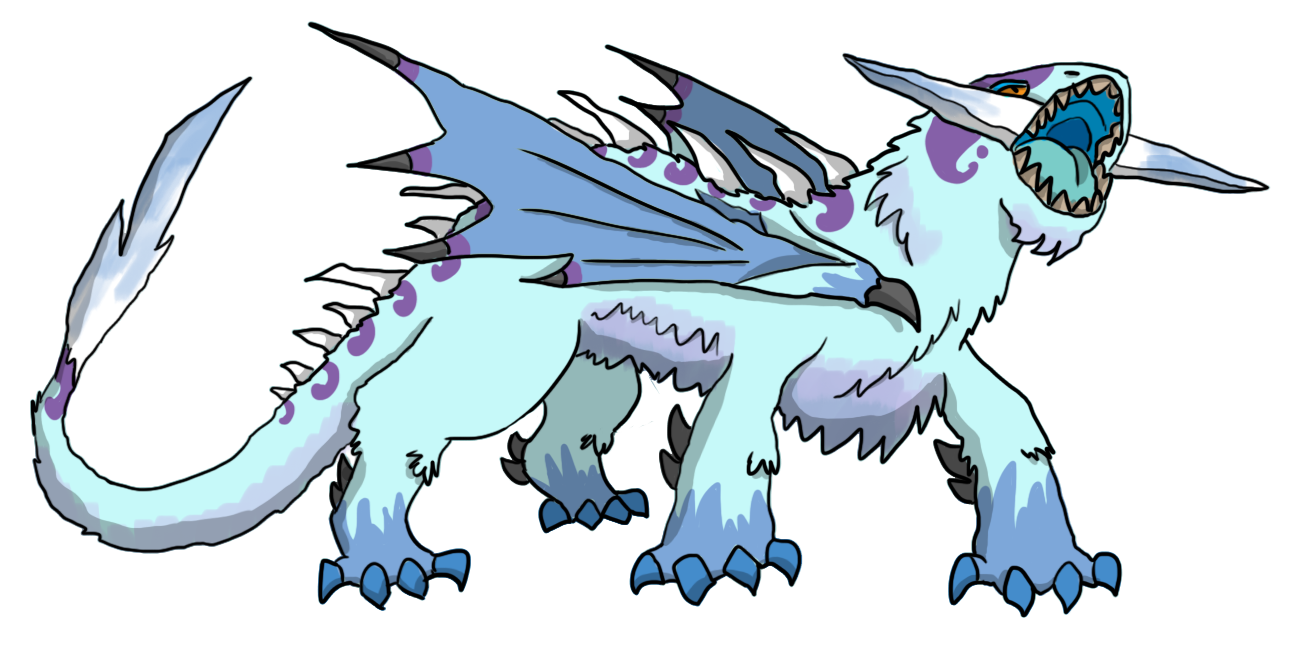 impatiently for his own page to
hunt on. Ice Piercers are the creation
of ScarfyWings, and can be found on
<---------------- This shocking lady is Static,
the Ukrainian Mistus, created by MegaBoltPheonix.
Visit this thread for more information!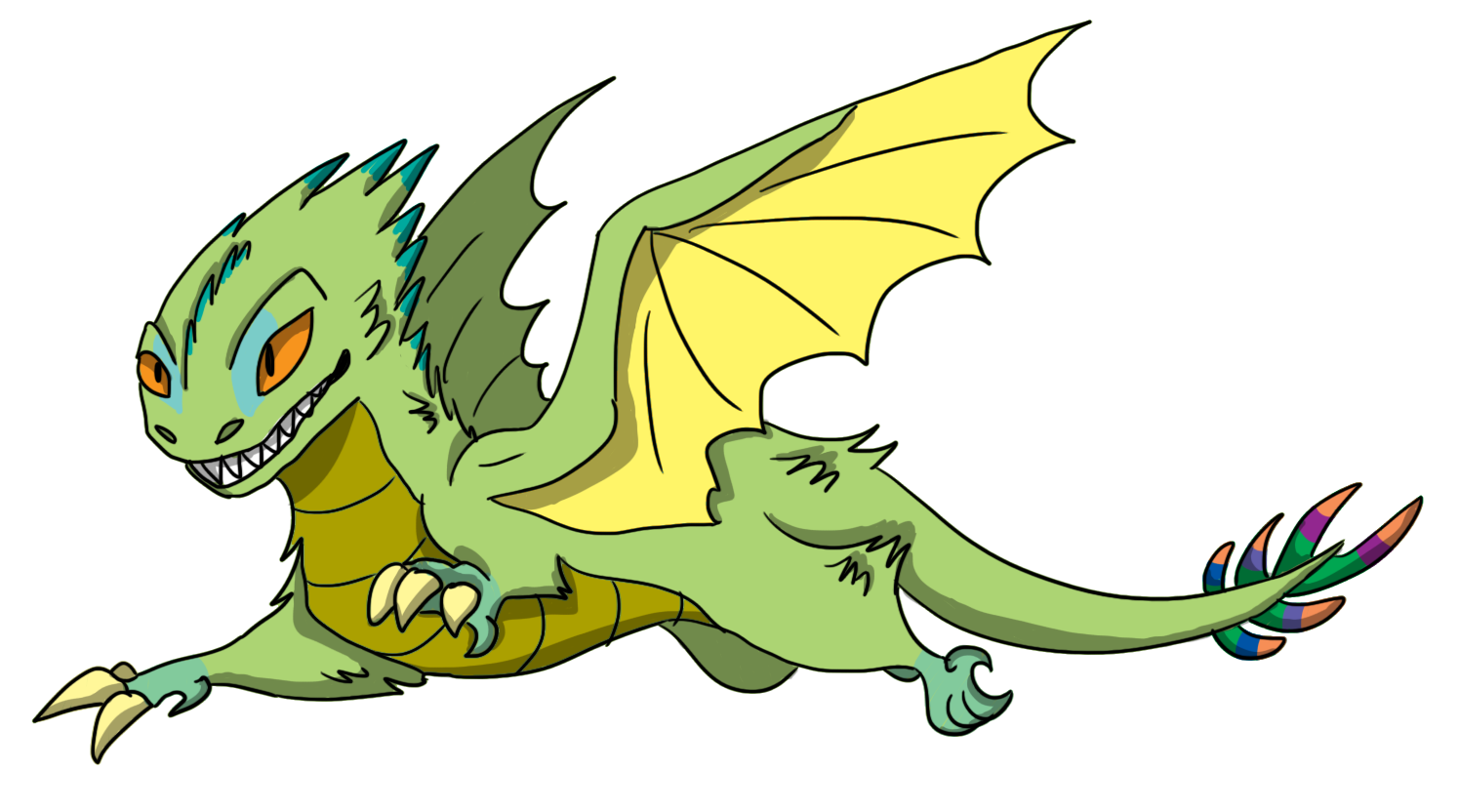 ScarfyWings created DashDust --------------->
the Roaming Sand Devil. He is waiting
here for a page of his own. Visit ScarfyWing's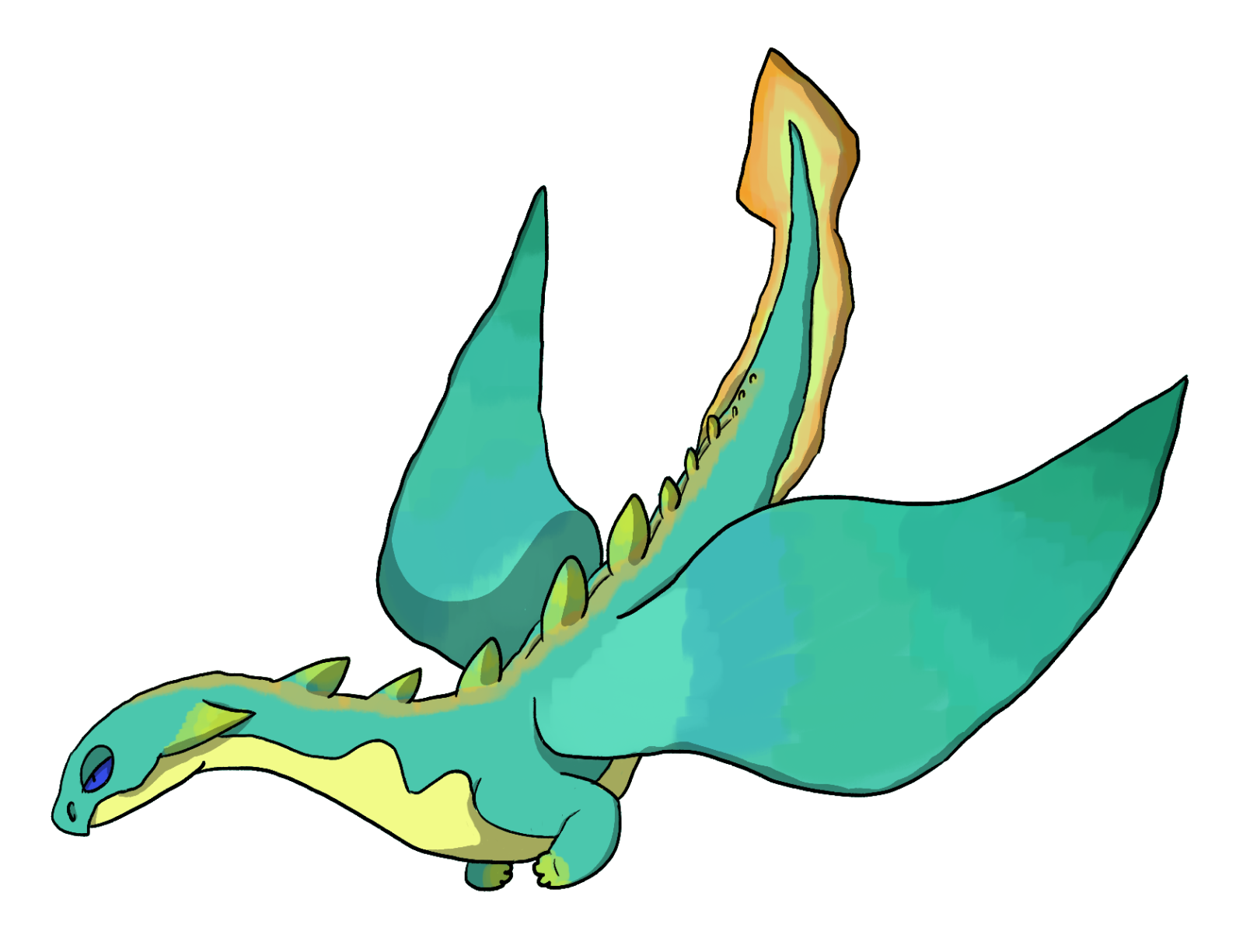 <-------- This is StrikeFast the Storm Chaser,
created by ScarfyWings. He is waiting
here - not very patiently - for his own story.
Visit ScarfyWing's Adoption Thread to see if you
can adopt your own!
This fellow is a Perilous Pollen-Puffer, ------------>
created by Mariella! Presently, requests
of Mariella are limited to Earthgaurd
Clan Members at the Earthgard Trading Post.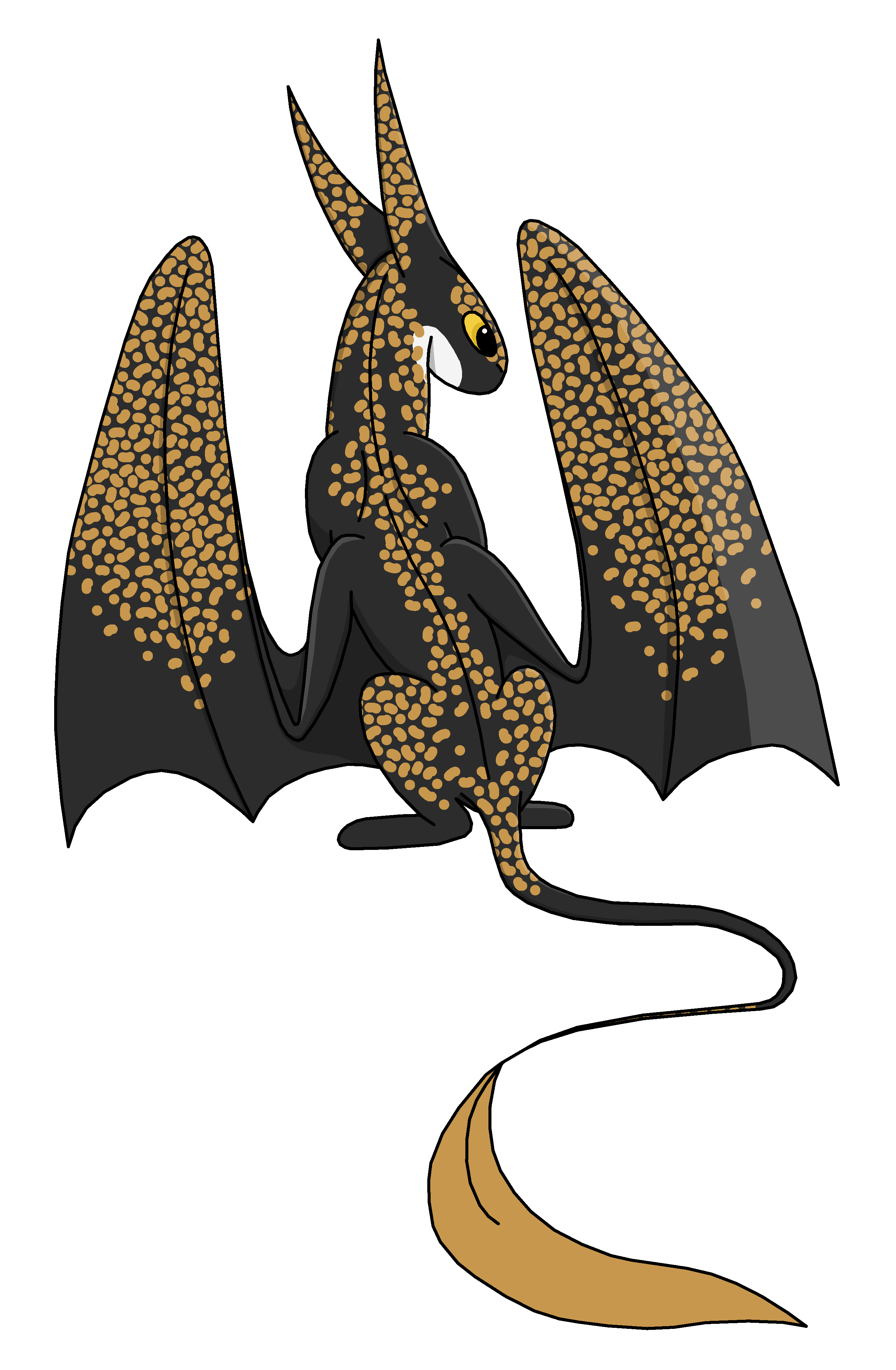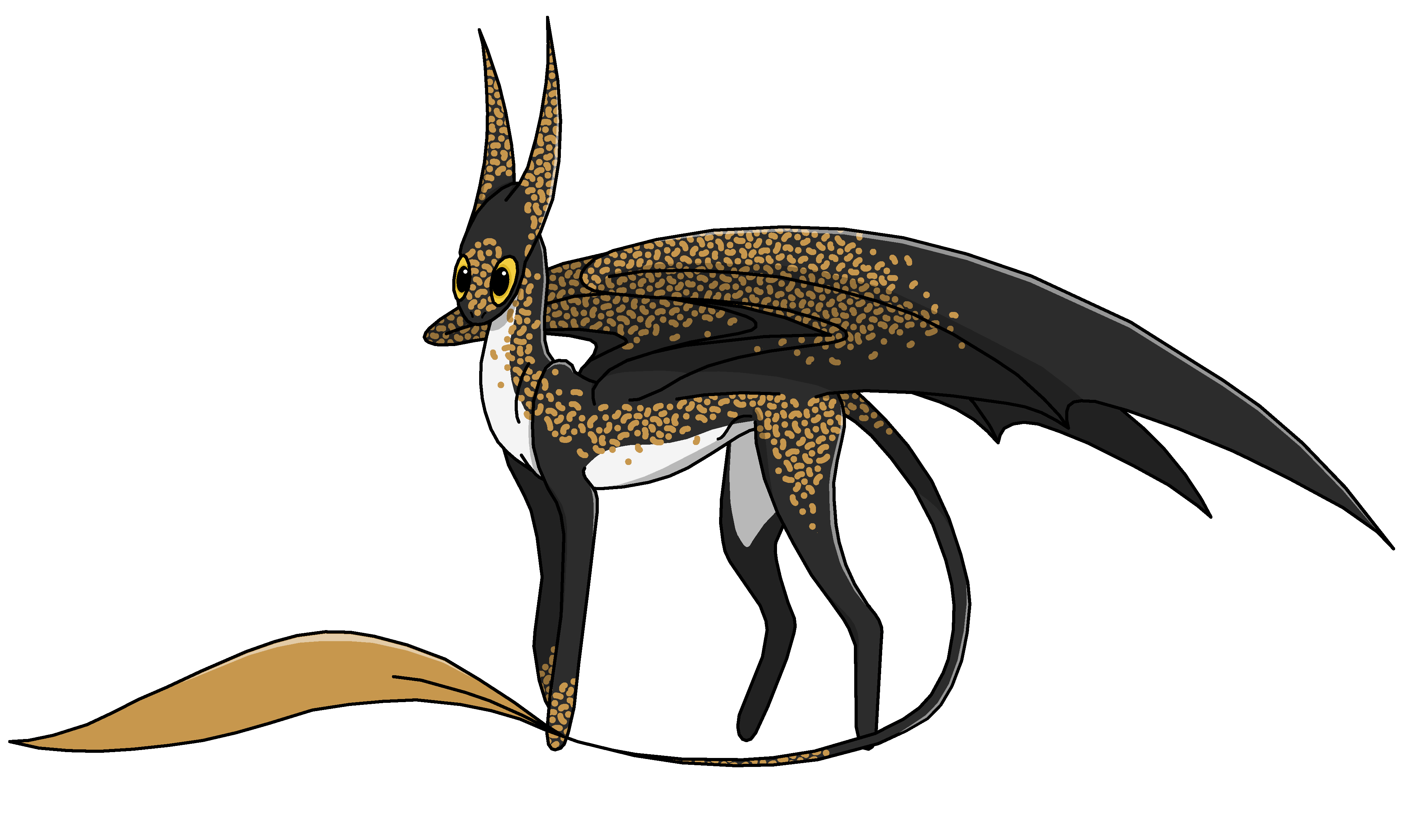 This is a Vesupa dragon, made by Bavelly.
She is waiting her for her own page.
Check out Bavelly's Vesupa Adoption Thread!
<------------ CleaverClaw the Slitherwing is a creation
of Chameisheda. She is awaiting her own story.
Visit the Slitherwing Adoption Thread!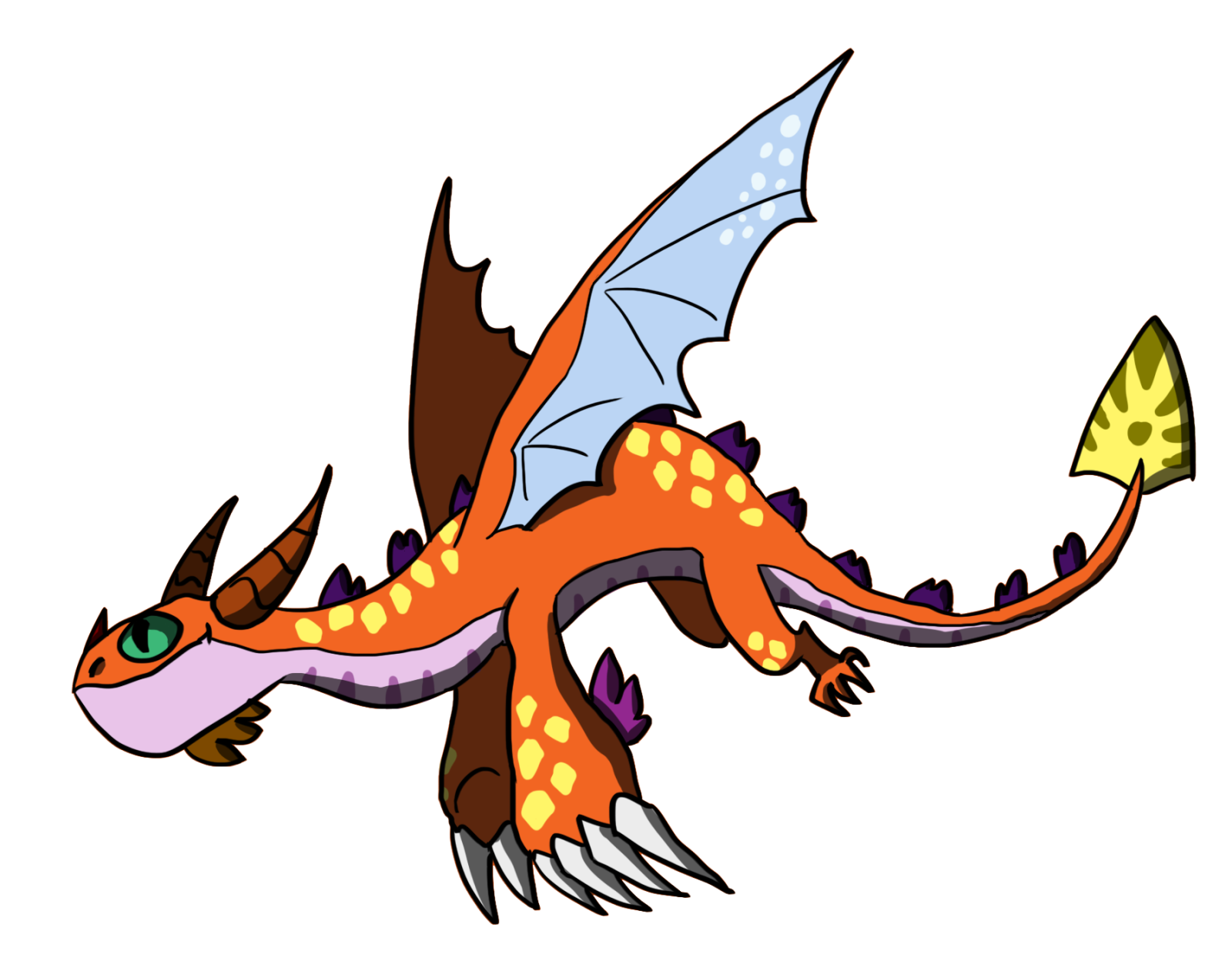 <--------- CropCruncher is burrowing into
this siggie until he has a page of his
own to live on. Garden Diggers were
created by ScarfyWings on the adoption
thread, "Scarfy's Adoptables".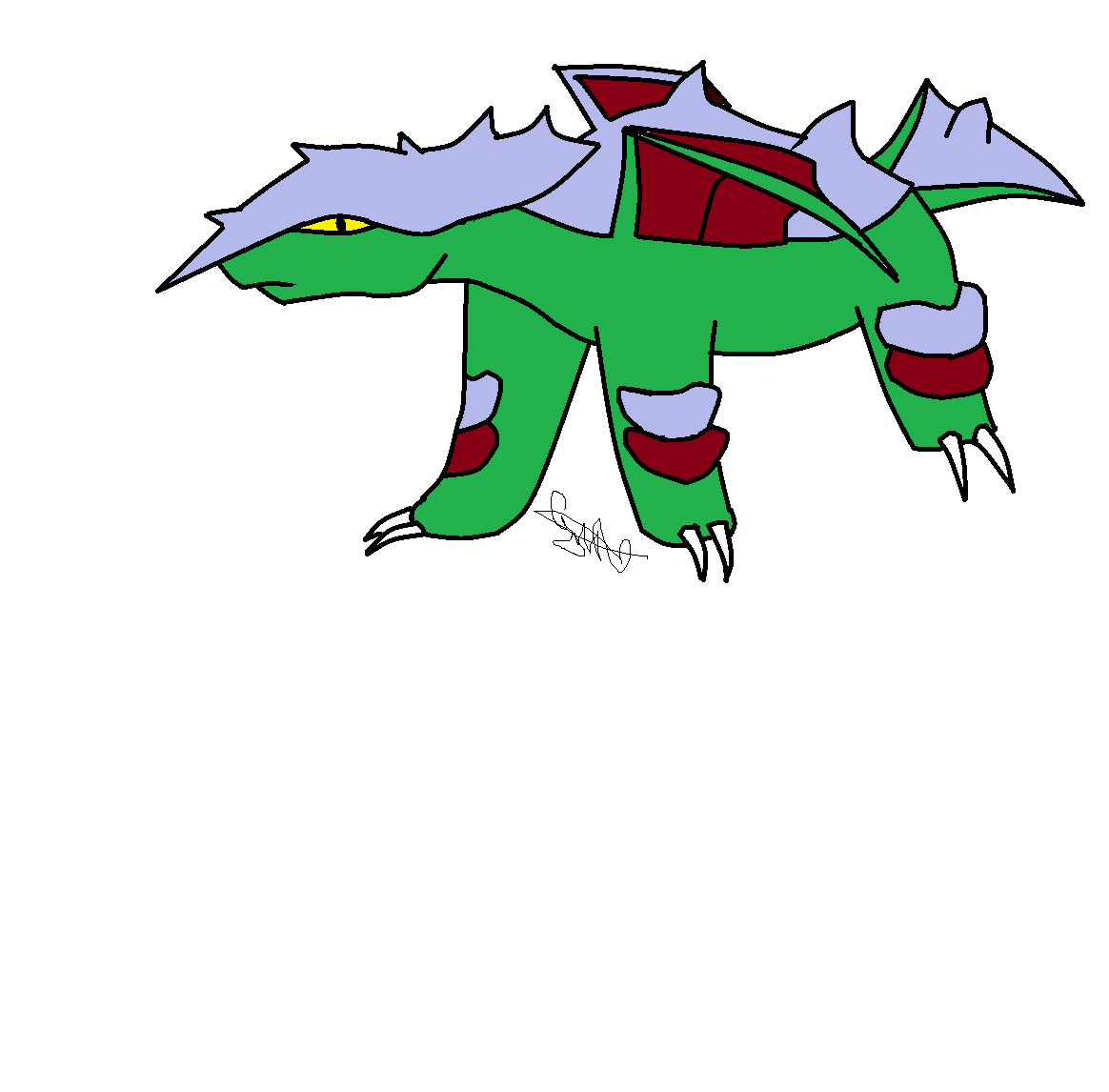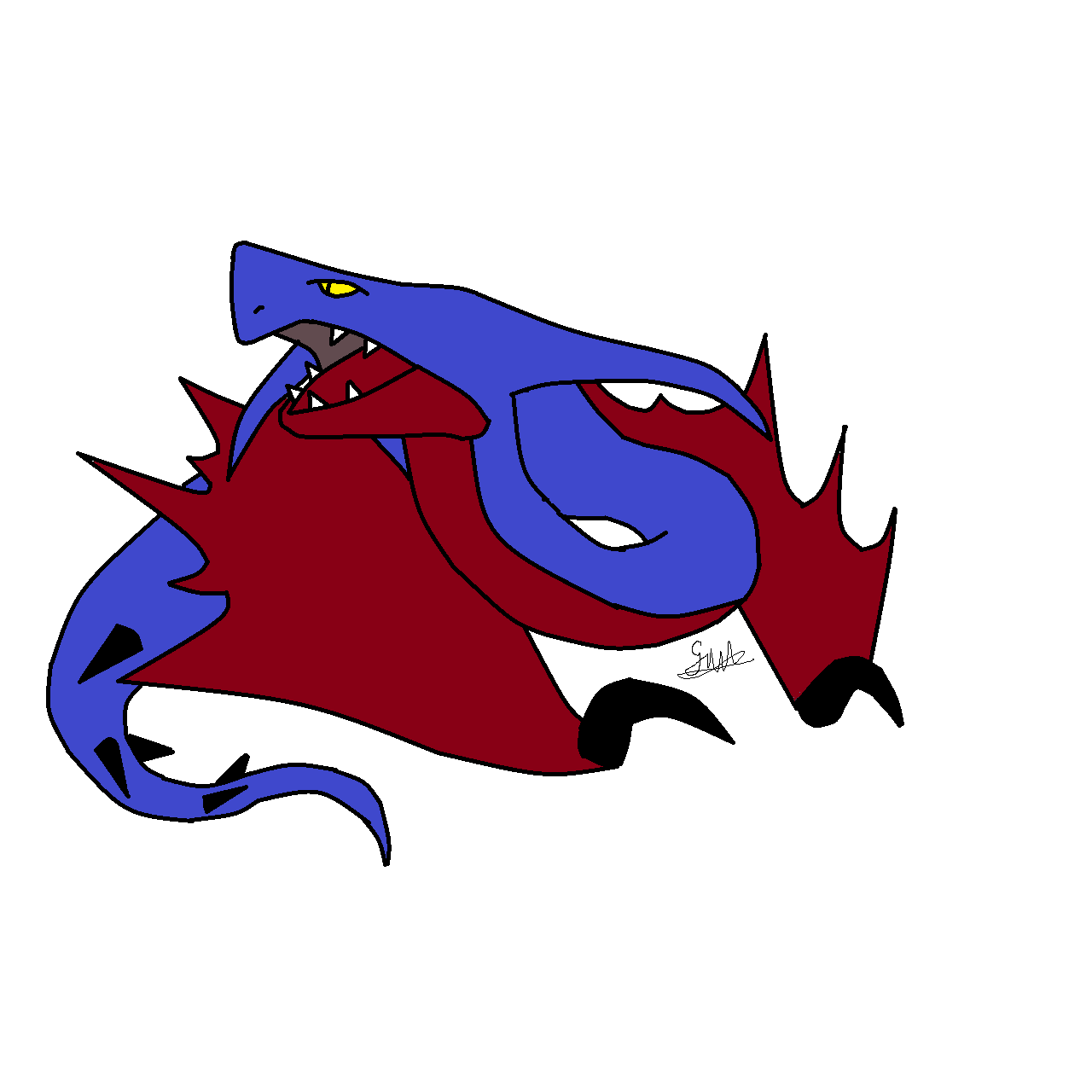 A Shelleye at left and a Boomerwing at right,
both creations of GoldenWraith!
<------------ This Muddicry is named Splat.
Muddiecries are the creations of Chameishida.
Visit her adoption thread!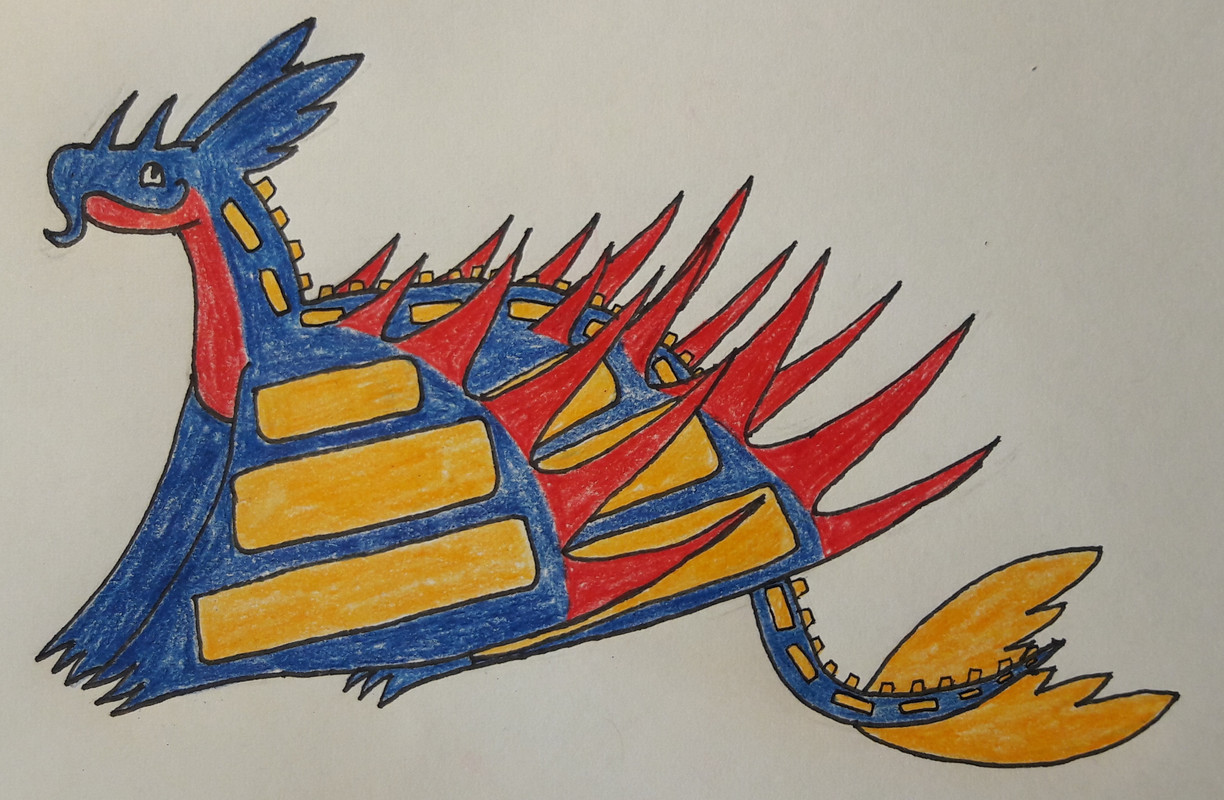 This flashy guy is BriskBeak the Blazing Firemaw.
These dragons are from the imagination of Zikta,
and rendered digitally by LissaFish.
Visit this thread to adopt one!
This grumpy Grumple Mood Dragon --------->
named FrogFace is a fantastic creation of
LissaFish. Grumples are discussed on the thread,
"I did a terrible thing". Check out the thread to
see if anymore are available!

<--------------- Snuglug the Neckblaze is blazing through
this siggie waiting for a page of his own.
Neckblazes are the creation of ImDerpySheylaYT
and are available for adoption on this thread.
More can be read about this species here.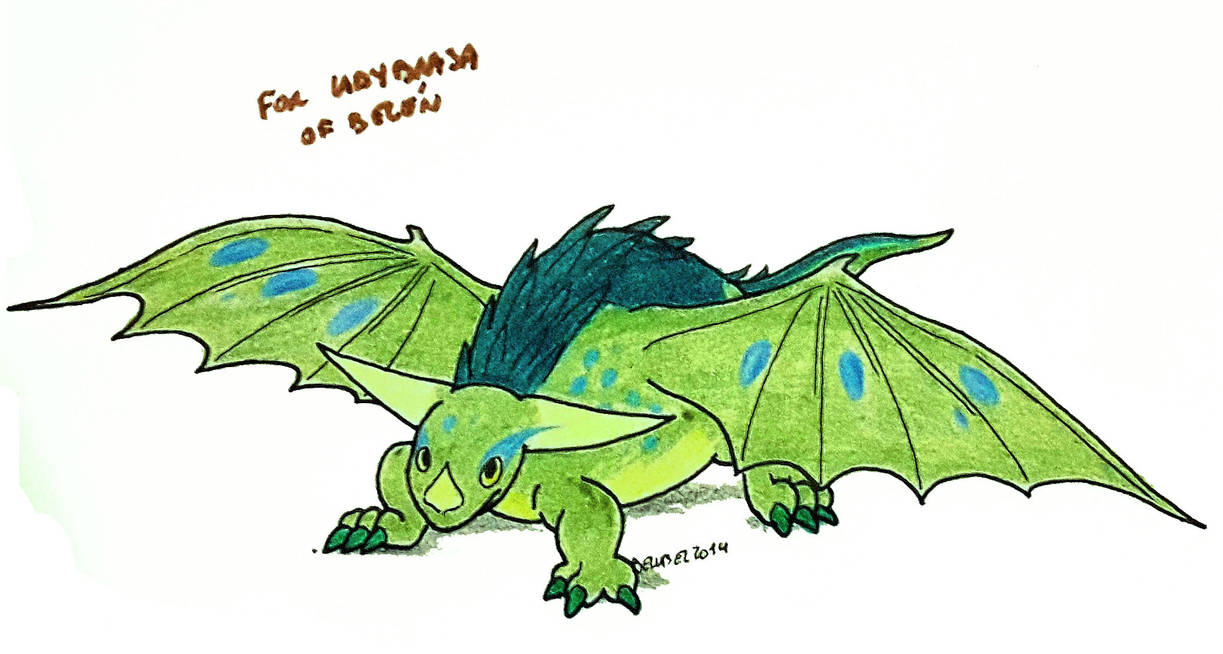 <------- This is a Night Trap, a dragon created
and drawn by Belubel2014. You can
see her great fan-species here.
Also check out her request thread -
it might still be open!
BruteRoot the Dune Carver is rooting -------->
about for a permenant home. In the
meantime check out ZestyDragonWing's
request page to see if you can get your own
Dune Carver!
:::::::::::::::::::::::::::::::::::::::::::::::::::::::::::::::::::::::::::::::::::::::::::::::::::::::::::::::::::::::::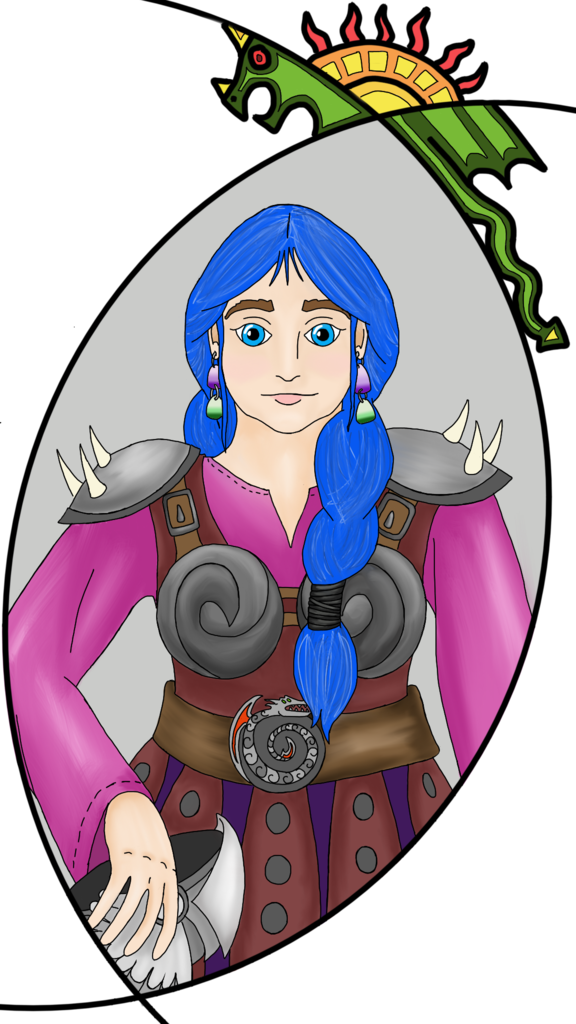 Lady Brasa's BLUE-SCALE Stables
Bluet the Deadly Nadder
Aster the Tide Glider
Teasel the Flightmare
Thistle the Scuttleclaw
Tigerlily the Monstrous Nightmare
Trillium the Fireworm Queen
Chicory the Hobblegrunt
Laurel the Gronckle
Henbit the Screaming Death
Foxglove the Sand Wraith
Salsify the Scauldron
Skullcap the Typhoomerang
Maypop the Thunderdrum
Nettle the Screaming Death
Honeysuckle the Changewing
Germander the Hideous Zippleback
Violet the Skrill
Periwinkle the Raincutter
Bergamot the Sweet Death
Clover the Rumblehorn
Vervain the Woolly Howl
Hyacinth the Smothering Smokebreath
Skullcap the Boneknapper
Yarrow the Shivertooth
Mullein the Shockjaw
Hepatica the Snafflefang
Rue the Speed Stinger
Redbud the Groncicle
Avens the Groncicle
Mazus the Groncicle
Spurge the Moldruffle
Witchazel the Stormcutter
Jimson the Mudraker
Gaura the Hotburple
Cohosh the Grapple Grounder
Agrimony the Snow Wraith
Parsley the Sliquifier
Fern the Prickleboggle
Ironweed the Devilish Dervish
Twayblade the Razorwhip
Bellflower the Deathsong
Tephrosia the Snaptrapper
Puccoon the Catastrophic Quaken
Who's online
There are currently 28 users and 106 guests online.