HELP! MY GAME IS STILL BROKEN!
Idk if this is in the right forum, but the so called "update fix" didnt work. My stables are still broken and my dragons are homeless. All my current stables are BOULDER stables! All my expensive ones are gone!!!!
I did contact the customer support but they said it should be fixed but its NOT.
PLEASE help! ;-;
__________________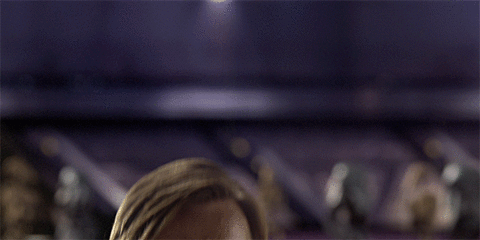 Welcome to the New-ish Siggy!!
Please be advised of fire, stray blaster bolts, and Inquisitors during your stay! :D
(Your Safety is our priority :3)
This is Tropicana the summer siggy guardian! Say Hi :D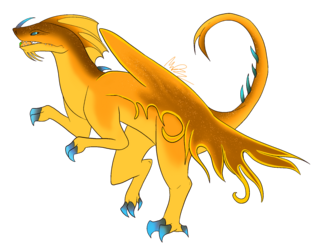 STEAL FROM THIS SIGGY AND SHE WILL FLY YOU TO TATOOINE AND DROP YOU IN THE SARLACC PIT WHERE YOU WILL SLOWLY BE DIGESTED OVER 1000 YEARS (And eat all of your Oranges XD)
You can call me Jedi ;)
I Joined SOD in 2015 and have been a d.ie hard player ever since!
I have graduated to the rank of:

(kneel XD)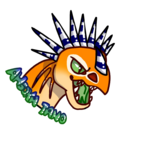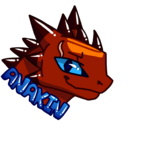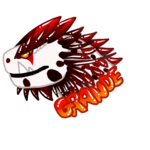 Few things :D
My favorite Fandoms are Star Wars, HTTYD, MCU and Harry Potter.
My favorite Star Wars characters are Anakin, Obi wan, Ahsoka, Qui gon, Hardcase, Kanan, Ezra, and the Grand Inquisitor!
My favorite Marvel characters are Iron man, Dr strange, Loki, Spider man (Tom Holland), and Drax!
My Harry Potter House Is Griffondor according to Pottermore!
I love all Dragons! XD (yes even you hobgripper...)
____________________

____________________
Proud Grand Master Of: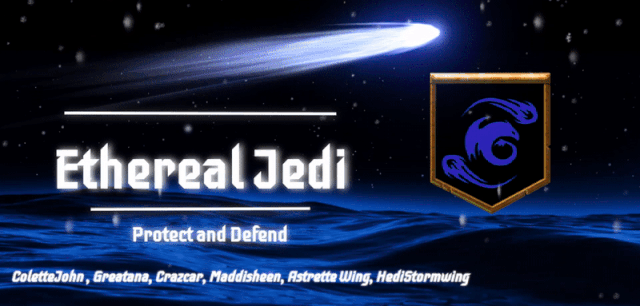 By StormySavage! :D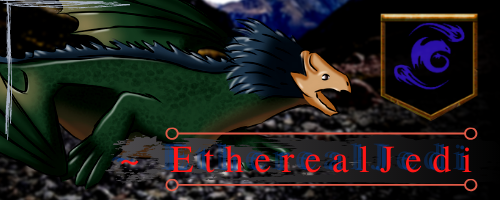 By Flitt! :D
____________________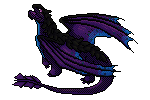 ____________________
In game I am ColetteJohn :)
I am not currently accepting friend requests but Im always willing to hang and race! :D
You can find me pretty much anywhere XD
I have 82 dragons. But I usually ride:

By Equestwesttherider! :D
I AM AGAINST HACKING IN SOD!!!!
If I EVER see anyone who is a hacker or is threatining to hack another person, I am not afraid to report you and your friends, and make my opinon known about your actions regardless of preserving your feelings
Petitions Im a part of: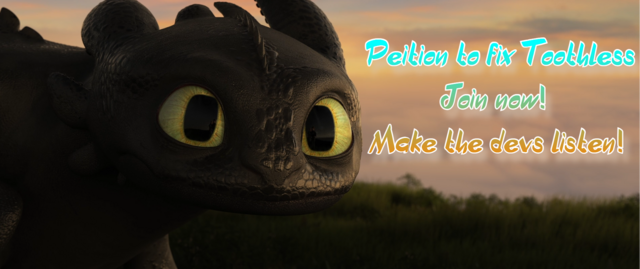 Toothless banner by A lapse! SOD Banner by EmeraldHuntress65!
__________________

_________________
But wait! Wheres the Art!?
To shorten my Siggy I am only posting the latest art! But I thank all the artists for their great work and amazing skill! :D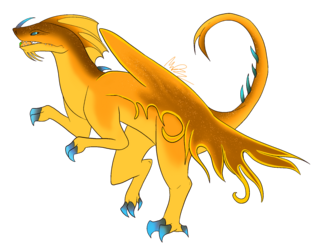 Tropicana the siggy guardian by toothless0603!
THANK YOUUU XD SASSY ORANGE CHILD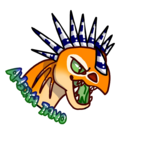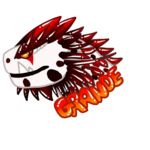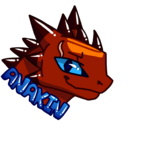 Dragon Headshots By TigerLi1y!
THANK YOUUU AHHH I LOVE THEM! XD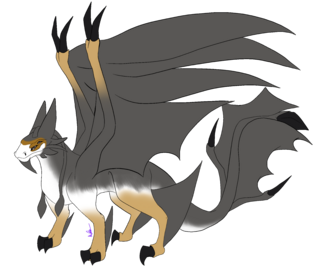 Porg Ikranfury! By Toothless0603!
*porg screach* XD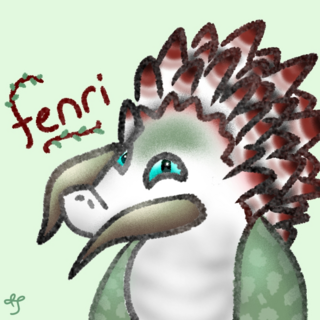 Headshot of Big Christmas Boi Fenri By IceyShadow!
Thanks! he looks great! :D
____________________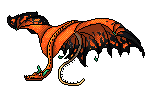 ____________________
Credits:
JediMasterFury Gif by EmeraldHuntress65!
Tropicana the siggy guardian by toothless0603!
Shadow and Tempesto Pixels by Aetherna!
Hob and Hobgripper by Chameishida!
Profile Pic by AndreaEaston!
Dragon Headshots By TigerLi1y!
Huh You read through all that? Wow Im impressed...
I gotta say we were pretty lucky not to run into-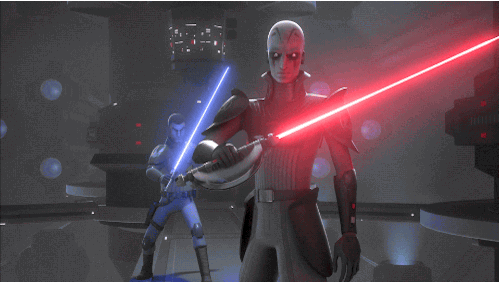 annnd I spoke too soon....
*runs away screaming*
Fri, 08/20/2021 - 05:30
#1
........
try reinstalling the game or putting the dragons back to stable.
__________________

Hi, my name is Marryboron on 28.05.2020 I became a Dragon Rider, my favorite dragon is Death song
I shoot on Youtube - Dračí Pomeranč ( Dragon Orange ) - https://www.youtube.com/channel/UCoFMD9bQfgycKRlyaF0EreQ/featured
I'm a Czech player and I'm against hacking in the game, call me Marryboron, I'm used to it :)
My Dragons:
Titan Sand Wrait - Lovesong Adopted : 28.5.2020 - Titan : 31.5.2021
Deadly Nadder - Deathlovesong
Adopted : 28.5.2020
Titan Deadly Nadder - Sabika
Adopted : 1.6.2020
- Titan : 1.6.2021
Death song - Garf
Adopted : 15.6.2020
Armorwing - Palmicka
Adopted : 18.6.2020
Slither song - Jewelina
Adopted : 25.6.2020
Razorwhip - Windshield
Adopted : 25.6.2020
Groncicle - Blue
Adopted : 30.6.2020
Whispering Death - Simir
Adopted : 3.7.2020
Hobgobbler - Khan
Adopted : 15.7.2020
Light Fury - Light Fury
Adopted : 15.7.2020
Night Fury - Toothless
Adopted : 15.7.2020
Skrill - Viggo
Adopted : 18.7.2020
Eruptodon - Miak
Adopted : 23.7.2020
Eruptodon - Velka Ochrankine
Adopted : 30.7.2020
Singetail - Mala
Adopted : 30.7.2020
Elder Sentinel - Guardian
Adopted : 8.8.2020
Dramilion - Alfa
Adopted : 11.8.2020
Adult NightLight - Dart
Adopted : 20.8.2020 - Adult 28.7.2021
Adult NightLight - Pouncer
Adopted : 29.8.2020 - Adult 28.7.2021
Dreadstrider - Loki
Adopted : 7.9.2020
Typhoomerang - Covid
Adopted : 22.9.2020
Titan Flightmare - Mischief
Adopted : 10.10.2020
Titan Death Song - Melodia
Adopted : 9.11.2020
Titan Skrill - Lailfaly
Adopted : 22.11.2020
Stormcutter - Toruk Makto
Adopted : 16.12.2020
Chimeragon - Shira
Adopted : 25.12.2020
Titan Hideous Zippleback - Fanktus
Adopted : 12.1.2021
Deathsong - Mihrimah
Adopted : 5.2.2021
Deathgripper - Eimi
Adopted : 5.2.2021
Thunderdrum - Kowil
Adopted :
10.2.2021
Flame Whiper - Grimborn
Adopted : 11.2.2021
Delivish Dervish - Shadou
Adopted : 16.2.2021
Bonestormer - Patch
Adopted :
28.2.2021
Woolly Howl - Galaxy
Adopted : 4.3.2021
name change
Titan Woolly Howl -

Sisu

: 20.3.2021
Slitherwing - Layllah
Adopted : 9.3.2021
Titan Slitherwing - Atalay
Adopted : 11.3.2021
Adult NightLight - Ruffrunner Adopted : 26.3.2021 - Adult 28.7.2021
Woolly Howl - Pengu Adopted : 28.3.2021
Terrible Terror - Leaf Adopted : 1.4.2021
Schockjaw - Ammba Adopted : 14.4.2021
Seastormer - Elsker Adopted : 23.4.2021
Titan Razorwhip - Razuler Adopted : 16.5.2021
Triple Styke - Rhapsody Adopted : 27.5.2021
Speed Stinger - Liry Adopted : 2.6.2021
Night Terror - Smidwarg Adopted : 3.6.2021
Skrillknapper
-
Sayha
Adopted
:
6.6.20214
Titan Screaming Death - Freeya Adopted : 14.6.2021
Timberjack - Sylvie Adopted : 25.6.2021
Gronckle - Smok Adopted : 26.6.2021
Fireworm Queen - Arriva Adopted : 27.6.2021
Hobblegrunt - Melory Adopted : 27.6.2021
Teen
Nightlights
-
Dart
Adopted
:
28.7.2021
Teen
Nightlights
-
Pouncer
Adopted
:
28.7.2021
Teen
Nightlights
-
Ruffrunner
Adopted
:
28.7.2021
Moldruffle
-
Falem
Adopted
:
29.8.2021
I'm Marryboron
the friendship code is GVSHKX
I buy Menbership in the middle of the month
I've been playing for less than a year and I still enjoy SoD and I don't stop having fun.
I'm against hackers in the game because it's not fun to have everything in one day and the other thing is that the game has so many chances to win gems that there is no need to hack.
Clan - Czech Riders CZ
Fri, 08/20/2021 - 10:22
#2
...
I agree with Marry. To fix your dragons being out of their stables you'll have to put them back in their stables yourself. As far as all your stables being Boulder stables goes, the only thing I can suggest is to try uninstalling and reinstalling the game to see if that brings all your stables back. If it doesn't I'd contact customer support again and tell them that you tried uninstalling and reinstalling your game and all your stables are still Boulder stables.
__________________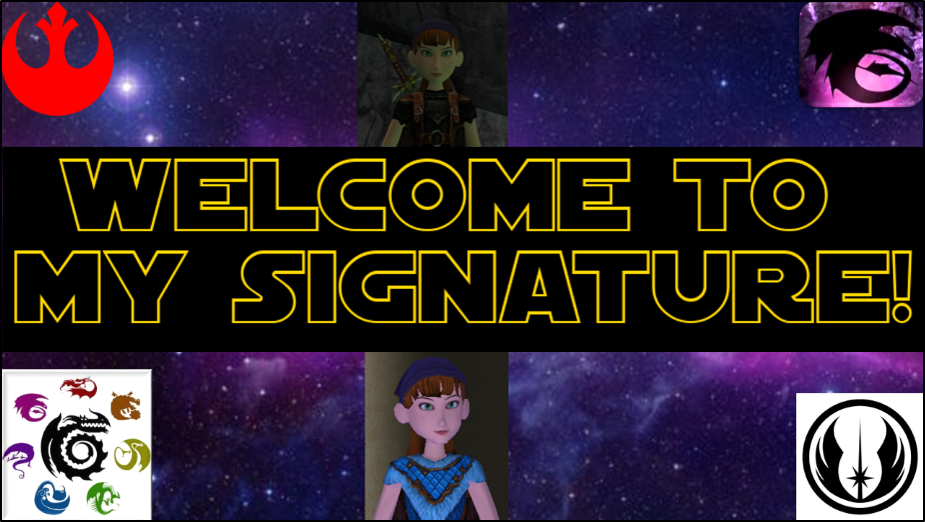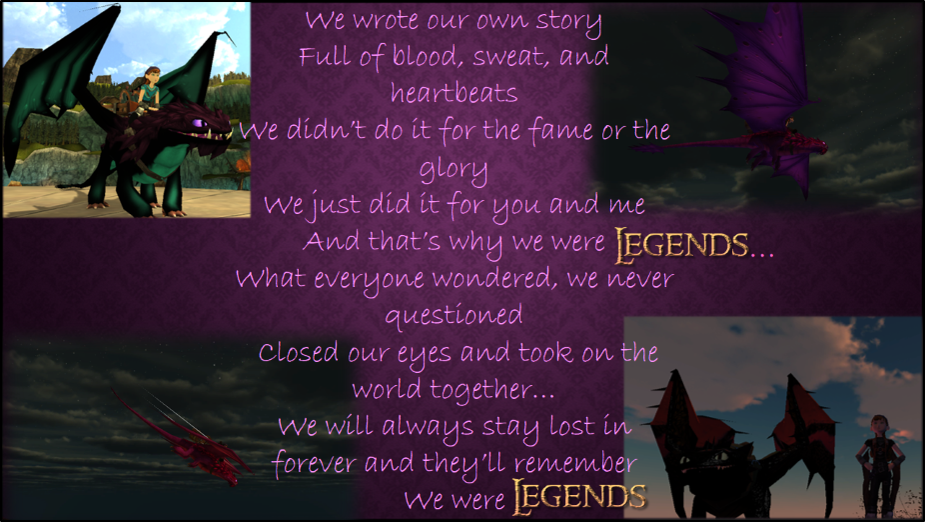 (Legends sung by Kelsea Ballerini)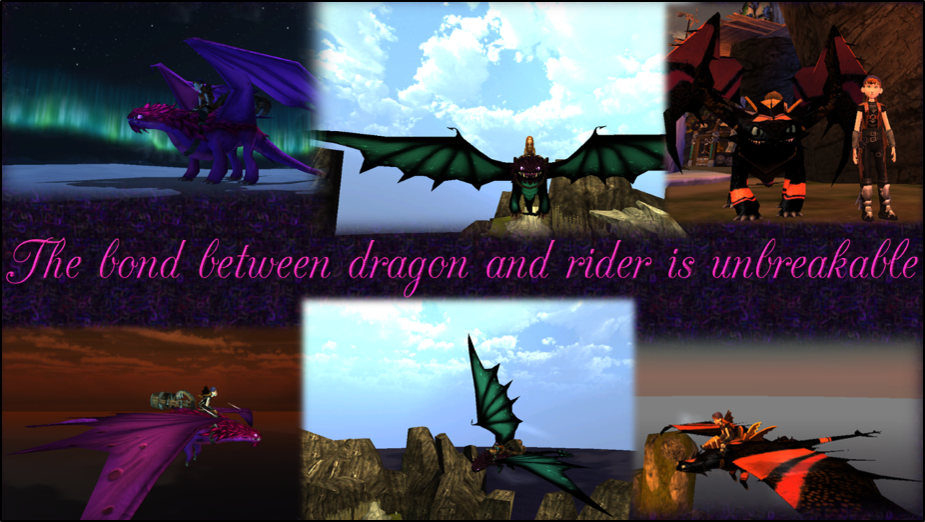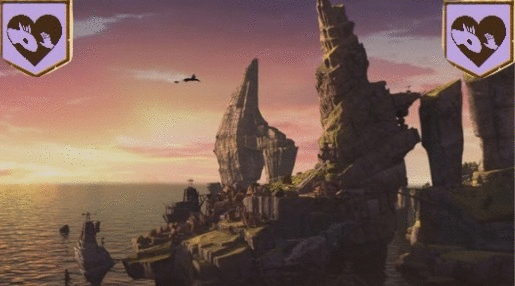 (clan banner made by the talented piggyxl)
Looking for a clan? Check out the Isle of Gazoo Clan Recruitment thread to see if Isle of Gazoo is right for you. If you're interested in joining, let me know even if all the spots in the clan are full. I might be able to find a spot for you. If you put in a join request in game and you don't reply on the Recruitment thread, if you could please put a brief message stating you've seen the Recruitment thread on the forum instead of the standard "Hi. Please let me join your clan." that would be greatly appreciated. :)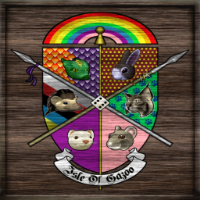 Isle of Gazoo Clan Crest given to me by Gertie Gazoo and made by a friend of her's(don't know the name of the friend)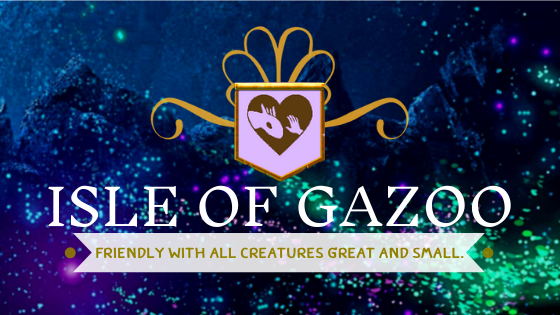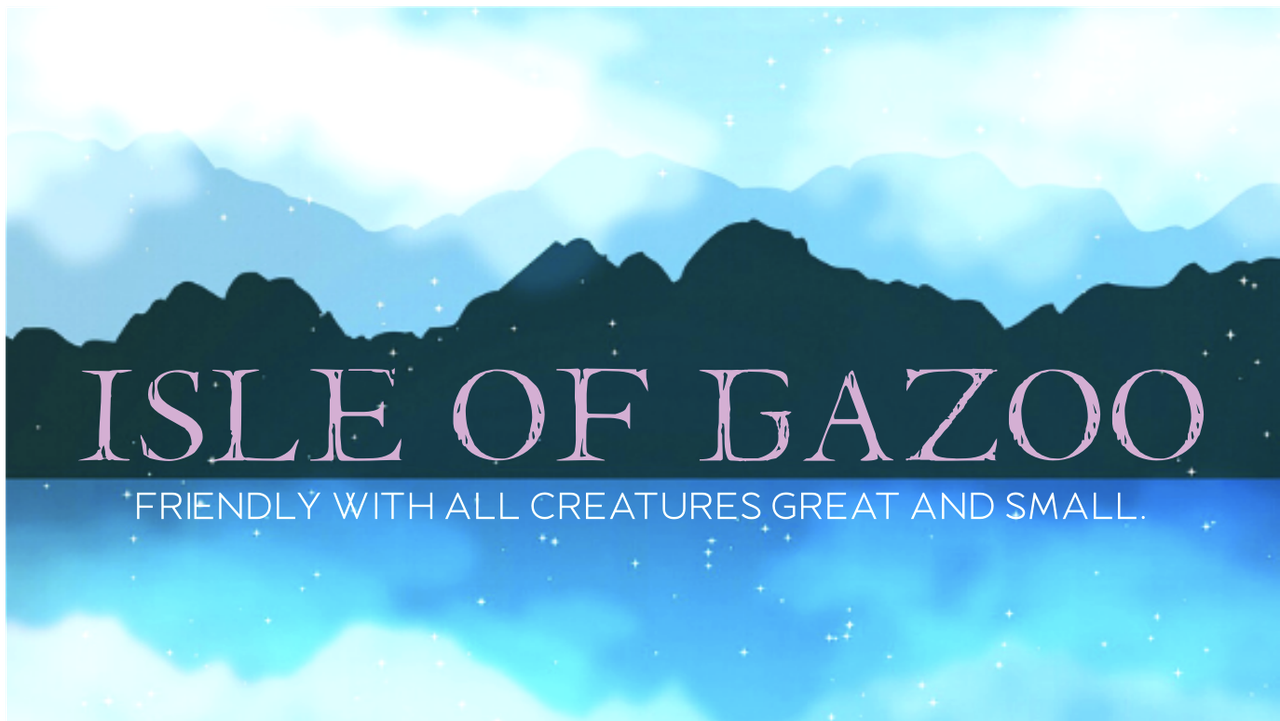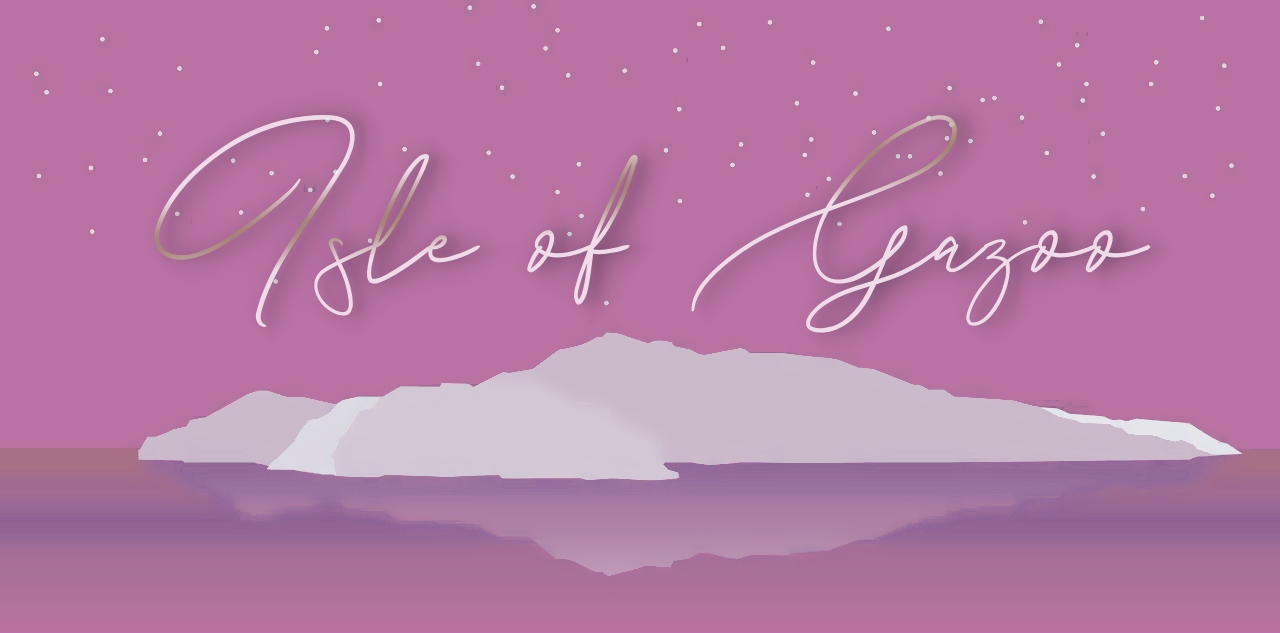 Isle of Gazoo banners made by EmeraldHuntress65
The greatest treasures are not gold,
nor jewels, nor works of art.
They cannot be held in your hands-
They're held within your heart.
For worldly things will fade away
As seasons come and go.
But the treasure of true friendship
Will never lose its glow.
(Poem from the Disney movie Tinkerbell and the Lost Treasure)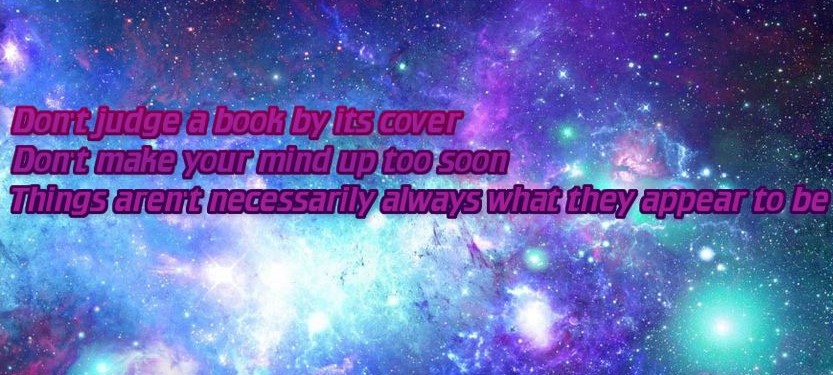 (From the song Don't Judge a Book By Its Cover)

HPowers banner by Gertie Gazoo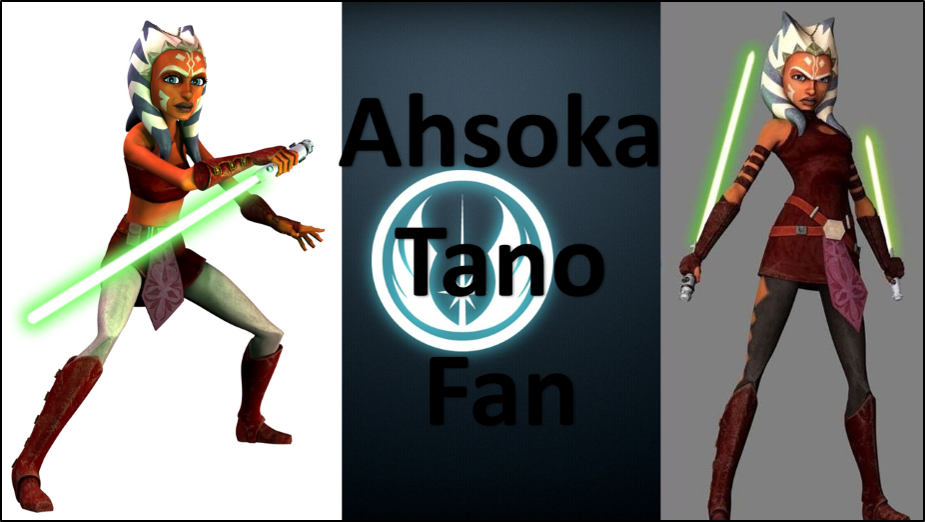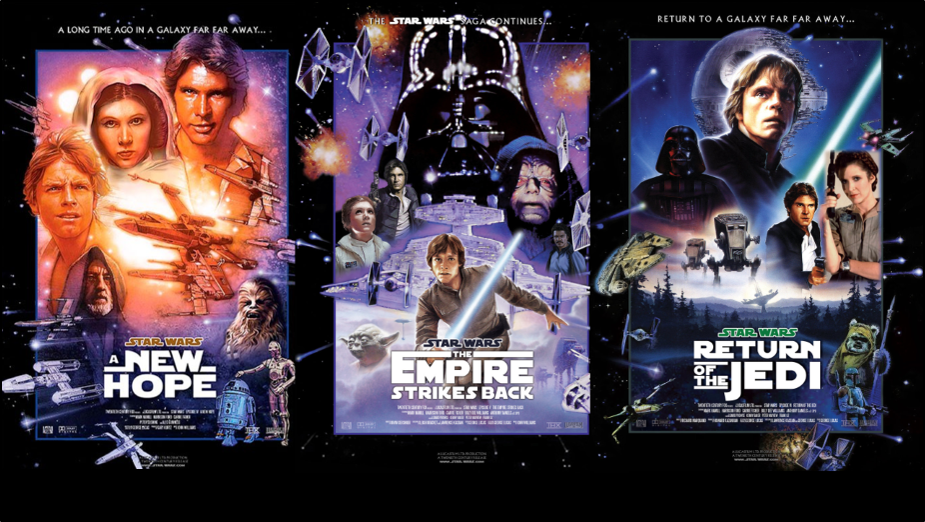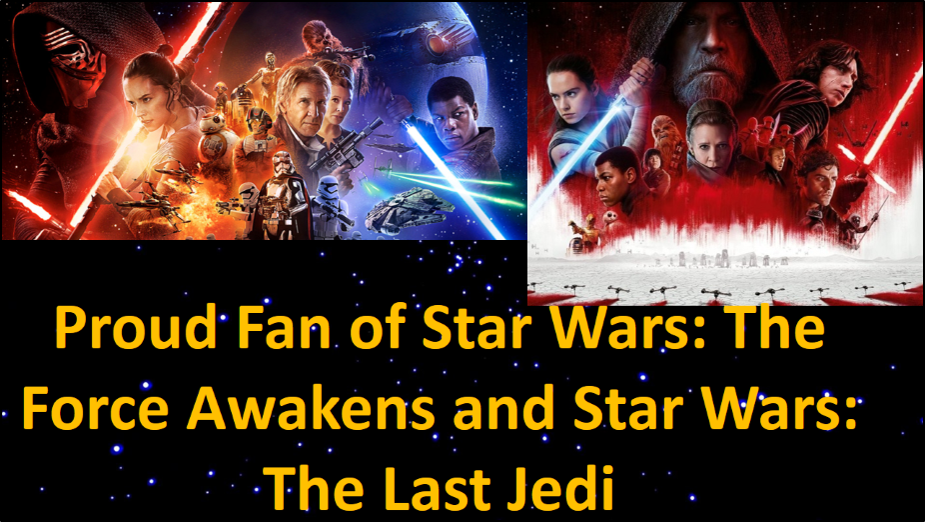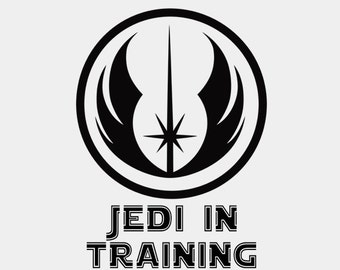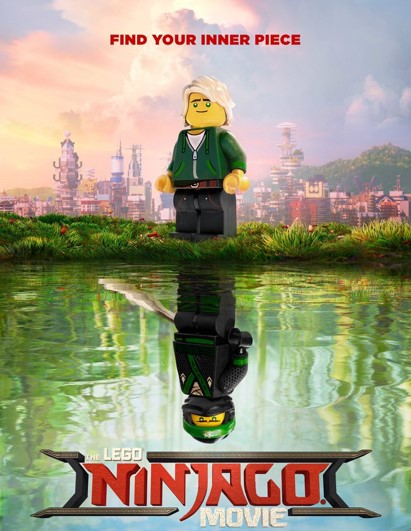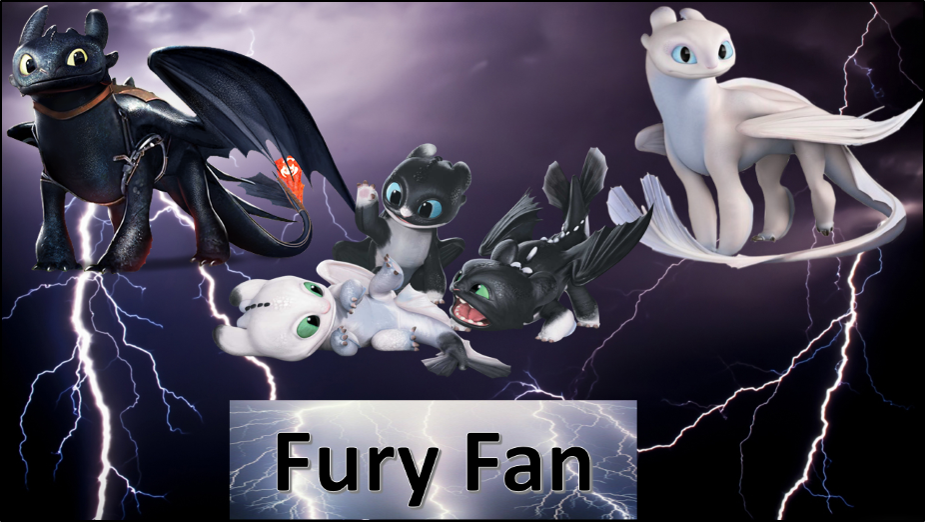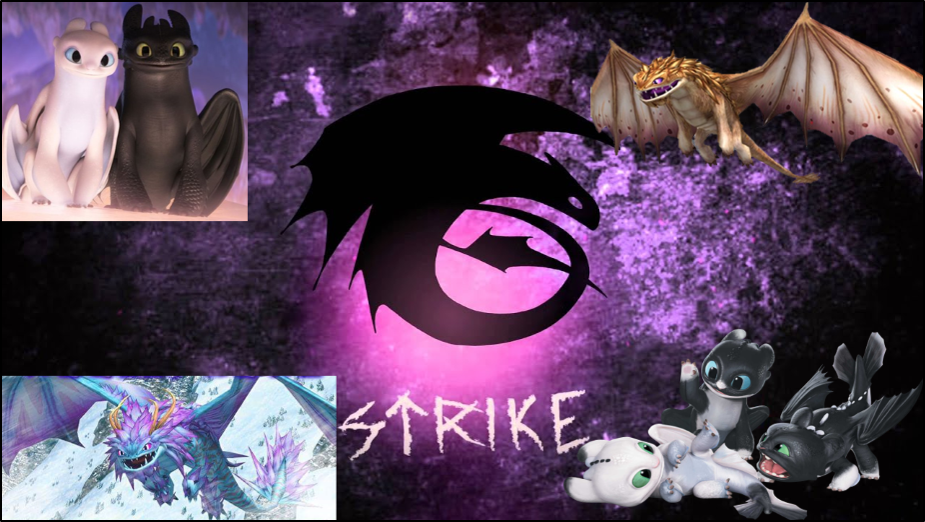 About Me:
The first and most important thing you should know about me is that I'm one of Jehovah's Witnesses. I enjoy studying the Bible and learning from it. I live by Bible standards and strive to apply Bible principles in my life everyday. Of course, I'm not perfect and would never claim to be. However, when I make a mistake I do my best to learn from it and then do my best not to repeat it. I apologize when neccessary and accept correction where it's needed. I happily talk about my religion and beliefs with others but I don't force it on them. If they aren't interested or tell me they don't want to talk about it, I respect that.
For more information on Jehovah's Witnesses, for answers to your Bible-based questions, or for information on a varity of topics, some of which include: animals, countries, how to deal with bullies, how to have a happy family life, how to make real friends, and depression, please visit jw.org.
Favorite Colors: Purple and Pink
Favorite Food: Pizza, Peanut Butter and Jelly Sandwiches and almost anything Chocolate (I say almost anything because there are some things chocolate I don't like. For example chocolate covered cherries)
Favorite Music: Country, Pop, and Disney Songs
Favorite Seasons: Spring and Summer
Favorite HTTYD Characters: Hiccup, Toothless, Astrid, and Tuffnut
Favorite Things To Do: read, sing, listen to music, play computer games, video games, board games, card games, watch tv/movies, and spend time with my mom and sister
Things I Collect: Books, Dvds, Cds, stickers, stuffed animals, Star Wars stuff, and dolls (dolls I collect include Barbie, Monster High, Ever After High, Bratz, Moxie girls, Disney Princess and others)
Favorite Dragon Species: Furies(Night Fury, Light Fury, and NightLights)
Favorite In-Game Dragons: Woolly Howl, Windwalker, Sand Wraith, and Deadly Nadder
Favorite Vegetables: Corn and Potatoes
Favorite Fruits: Grapes and Bananas
Please Note: I do not have Facebook, Discord, Instagram, Twitter, or any other form of social media. If you wish to contact me, here on the forum or in game are the only ways to do so.(I've had some people ask me about this so I decided to add this to my siggy.)
Star Wars Favorites
(Yes, I must have a favorites section devoted to Star Wars XD)
Female Characters: Leia, Padme, Ahsoka, and Rey
Male Characters: Luke, Han, Anakin, Obi-Wan, and Yoda
Droids: R2-D2, C-3PO, BB-8, and K2-SO
Villians: Darth Vader and Kylo Ren
Clone: Captain Rex
Ships: Han x Leia, Anakin x Padme, Cassian x Jyn, Finn x Rey, Kanan x Hera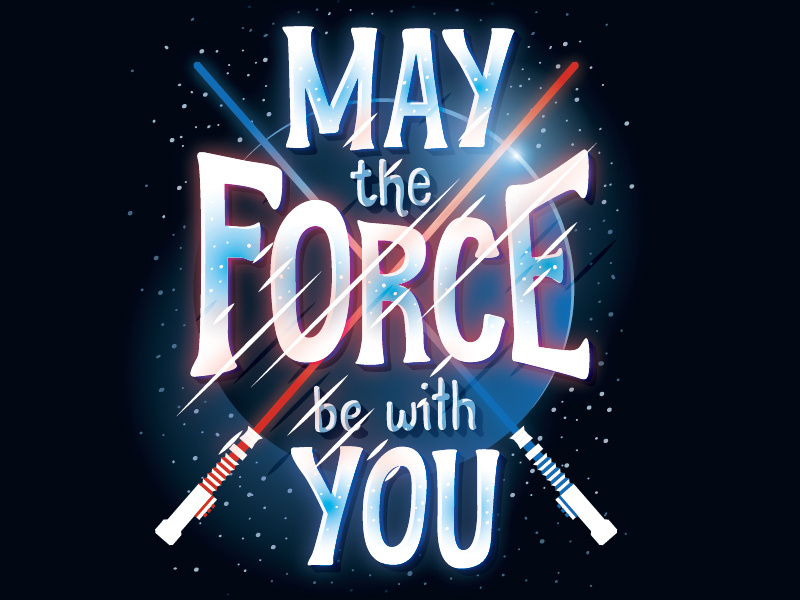 Fri, 08/20/2021 - 21:41
#3
AstridHofferson...
Offline
Berk's Power Player
Yes I also agree with Mary
Yes I also agree with Mary when thinks that scare you like that just x off the game and is should go back to normal
__________________
Warning
Flashing Lights

I would like to give credit to DefenderBryhilda For this Art
Under construction
My signature is a mess right now soo NOO LOOKYE
Jk you can look you just cant judge
**Weclome To My Siggy**
Done by the amazing Randomgirl2010Also my friend
Eggnog Gardians of my siggy Salamy
Done by VicZarSky
AABBOOUUTT MMEE
UserName: AnnabethChaseAHalfBlood ( I might change it soon tho)
Age: Unknow( not really iu am just not going to tell you)
Main Dragon I Ride: Woolly Howl:
Where i am most of the time: Mudraker Island, Wilderness, training Grounds
UDT: 4000000
Gender: Female
Trophes Count: 3300
Hogwart house: RavenClaw
Greek Parent: Athena, or apollo and maybe Posidian hehe ( can you really have one?)
Thing i do: Read, Play Games,Draw,listen to music, Sing ( sometimes) play ukalele, Hang OutSide,Play with dogs,
What i can do Flexibalty wise: Back Walkover, Font filp tear drop backbend, font hangspring, all of my splits,
Annd my clan! i am a proud member of Ring of dragon fire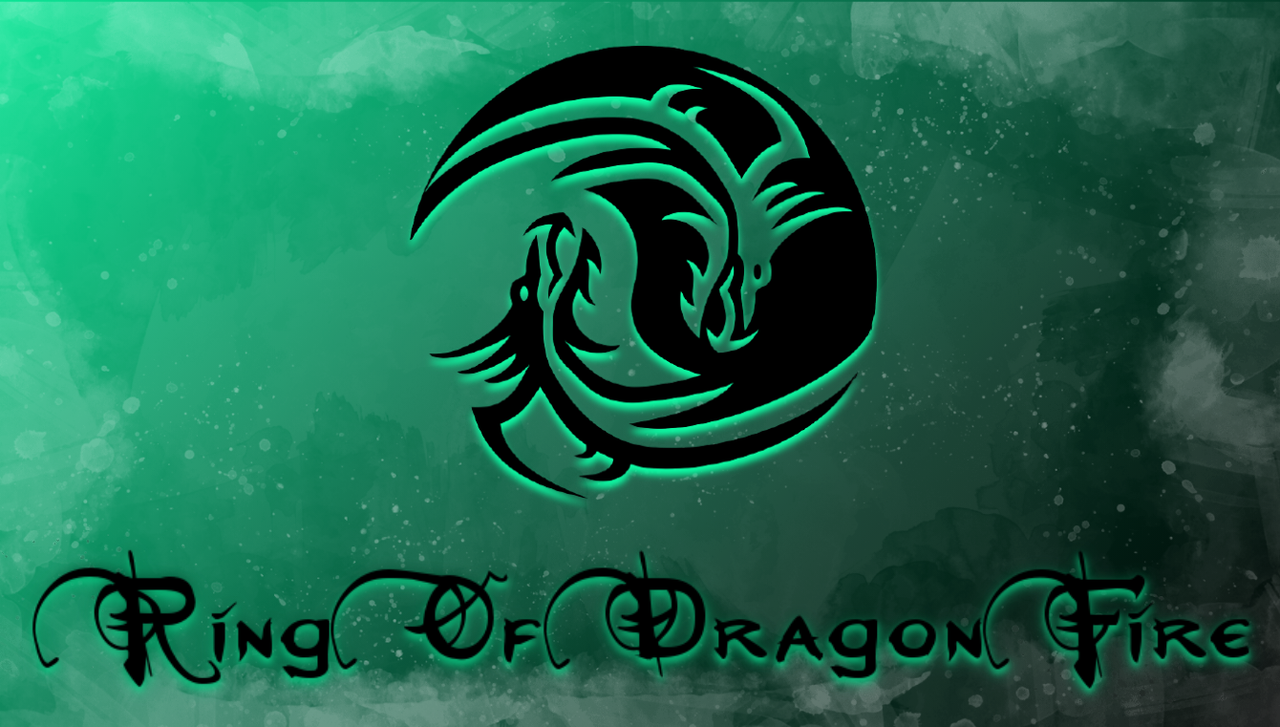 And thats all for now!!
ART Done By Me
Coming soon hopfully

ART
SeaQuin by Slargvarg
Eclipse done by ZestyDragonWing
Kang done by ZestyDragonWing
Teke done by ZestyDragonWing
Lano Done by Penguin or flame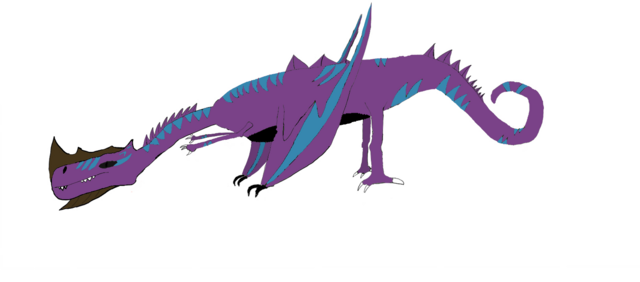 Pixel art done by Chamishida
Pouncer Dart And Ruffrunner done by xIXYrsaXLx

By ZestyDragonWing
SheQula done by Sundoo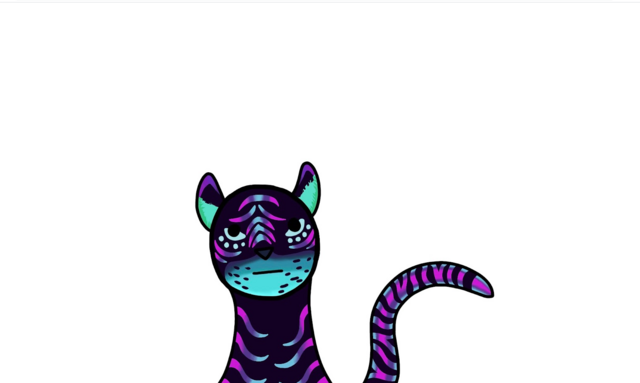 Lin done by ImDerpySheylaYt
Kaiju Done by imDerpySheylaYt
Done by Yrsa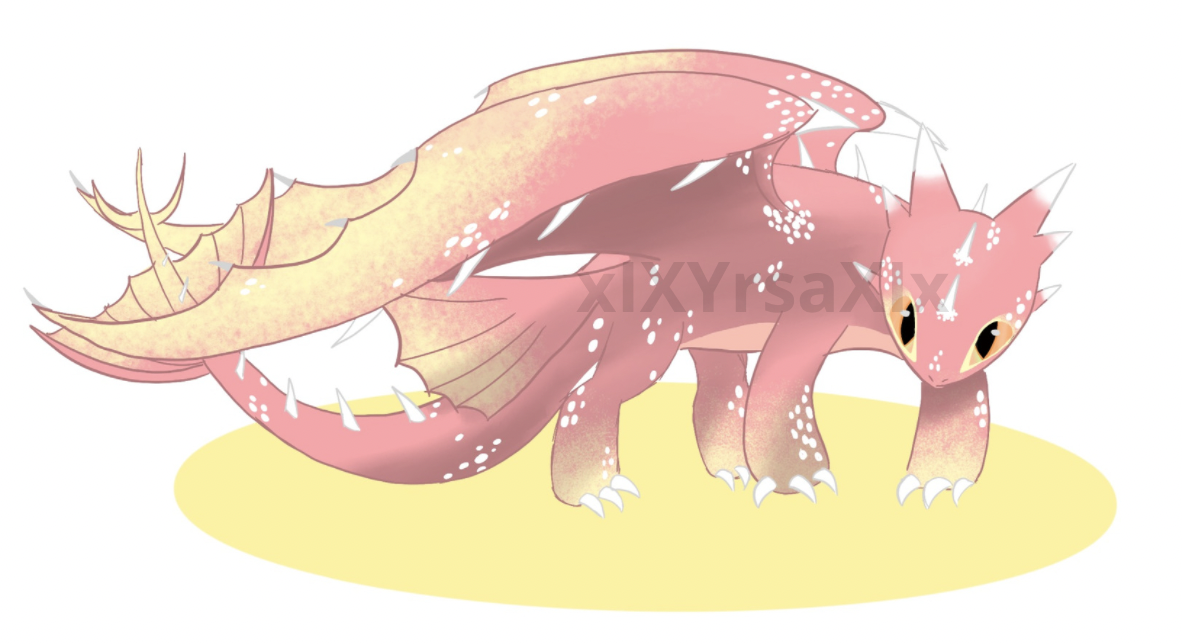 Snow Breath done by Chameishida
Garfield my cat who pasted away in 2021 done by LillyTiger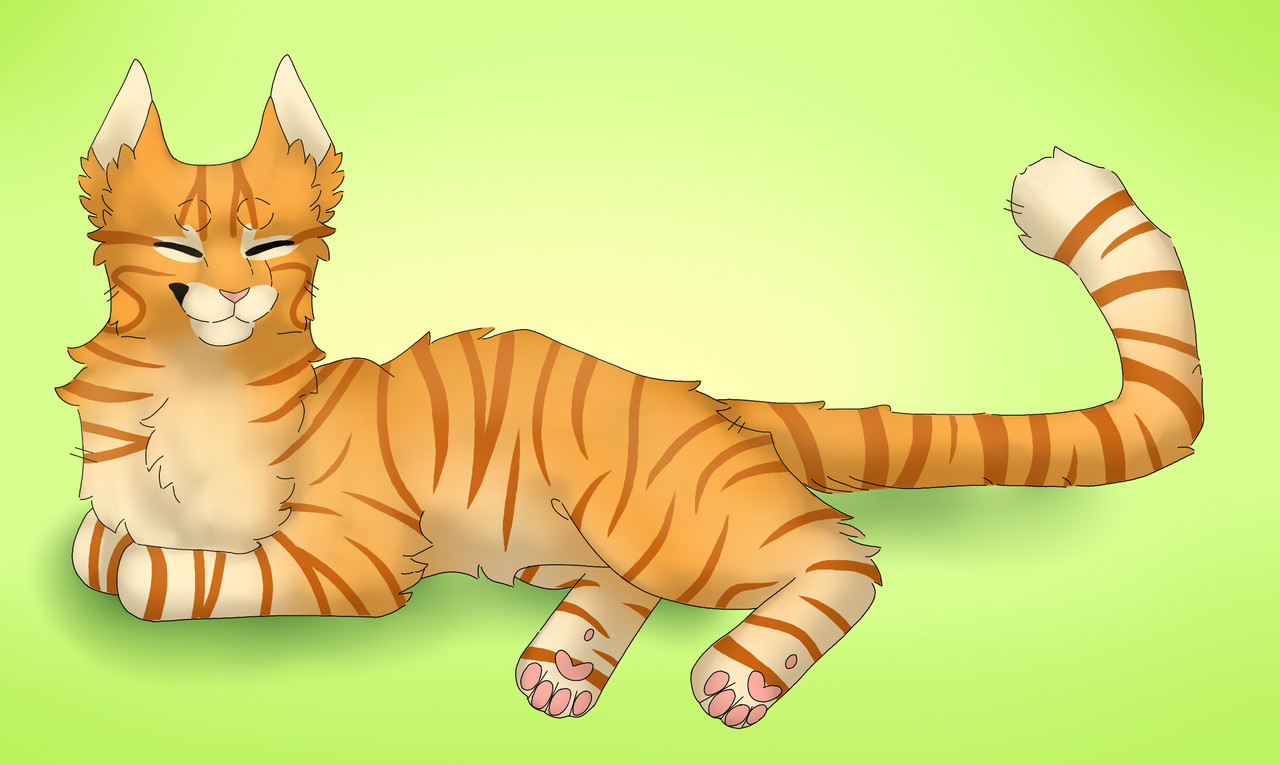 LLemonZest Done by Chamishida
Skull done by Lilklake
Sabar Done by Liklake
Thank you all soo much for the art!


**My Dragons**
Nadders
Scull( i know i spelt it wrong i was young what i named it)
Mandrak Titan
Garfield
DimondWing
Charcole
Cal
Starburst
SeaStorm
Aphrodite
Whispering Deaths
Thunder
Red Death
Yellow Death
Swin
Stride
Whooly Howls
Winter Titan
Sahara
Monstrous NightMares
Tailon
Lilly
Lactose
Gronkles
IceMaster( Ice Gronckel)
FishMeat
Shellah
SingeTails
Sting
Triple Strike
Lark
RazerWhips
MidNight Titan
Razer
ThunderDrums
Tronato
SonicBoom
ArmorWings
Stailon
Quaken
Plauge
Eruptidon
Strike
Trex
Sentidnals
SeaNight Elder
Flame Whippers
Rascal
DeathGipper
Shaloo
Hobgobbler
Buggsy
Iggy Titan
Grim Gnasher
Larva Titan
MavintheMartian
Veres
Typhomerang
TysonJr
Deathly GaleSlash
Stray
Skrill
Zues
Smothing SmokeBreath
Mayhem
DreadStrider
StarBright
SandWraith
Percy Titan
PrickleBoggler
Elwinn
TimberJack
SharpGem
SlitherWing
NightShade
ScreamingDeath
Morgarath
ShovelHelm
Scandle
ShiverTooth
Trixy
GrappleGrounder
cap
TideGlider
Glid
BoneNapper
Scorch
Devilish Dervalish
Neon
FlightMare
Memory
StromCutter
Imera
Chermaragon
Appa
Silver Phantom
Pheonix
DeathSongs
Crystals Titan
Scaldrens
JermeyLars Titan


~~~~~~~~~~~~~~~~~~~~~~~~~~~~~~~~~~

~~~~~~~~~~~~~~~~~~~~~~~~~~~~~~~~

Who's online
There are currently 10 users and 68 guests online.