Help?
I just got my Groncicle to level 15, and when I did a Groncicle egg appeared and floated towards the right side of my screen. I checked my inventory and there's no egg there, so I'm wondering what this is about or if it's a glitch?
Thank you!
-XiomaroaTheFree
__________________
Welcome to my Siggy! <3
~About Me~
I am a Christian girl who loves horses, dragons, music, drawing and video editing. I am also a crazy fandom person and love memes! xD
Fandoms: Transformers, Star Wars, Star Trek, Sherlock, HTTYD, Sanders Sides (by Thomas Sanders), and last but certianly not least... MARVELLLLLLLLLLLL!!!!!!!!!!!!!!!!!!!!!!!!
Feel free to PM me if you want to discuss Infinity War! :P
Fav Characters:
Transformers- Optimus Prime
Star Wars- Anakin Skywalker, Obi-Wan Kenobi
Star Trek- Bones, Spock, Kirk
Sherlock- Sherlock, John, Lestrade
HTTYD- (Don't do this to me...) Hiccup, ALL THE DRAGONS!!!, Viggo (You really can't expect me to pick favs)
Marvel- CAPTAIN AMERICA!!! *.*, DOCTOR STRANGE!!!!! *0*, LOKI!!!! <3 <3, Bucky, Spiderman, Thor, Black Panther, Okoye, Shuri, Iron Man, everyone else (they're all awesome!)
Also, any Agents of Sheild fans out there???
I also have a Youtube channel! I mainly do music videos of my fandoms! Click Here!
Now for some art! <3
My Sand Wraith, Sandstorm, drawn by the talented lavaland244! <3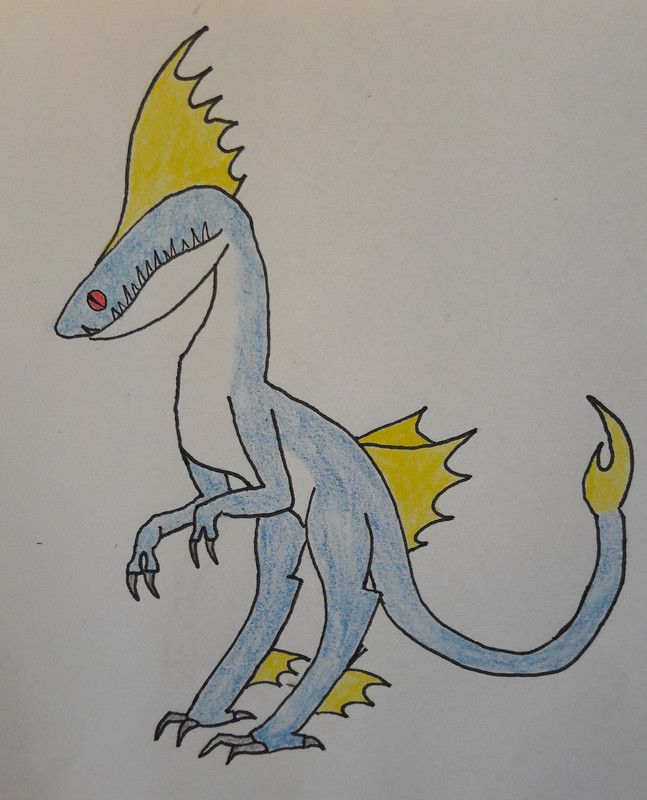 My Speed Stinger, Enterprise, drawn by the lovely Zikta! <3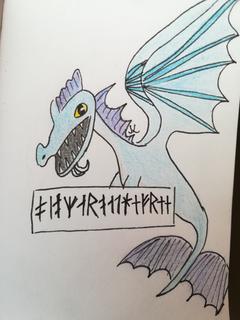 My Sliquifier, Okean, holding my name, drawn by XxXPurpleHolkingXxX!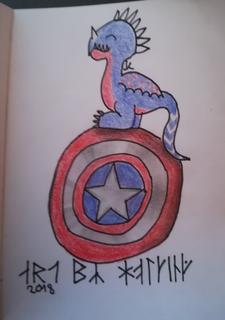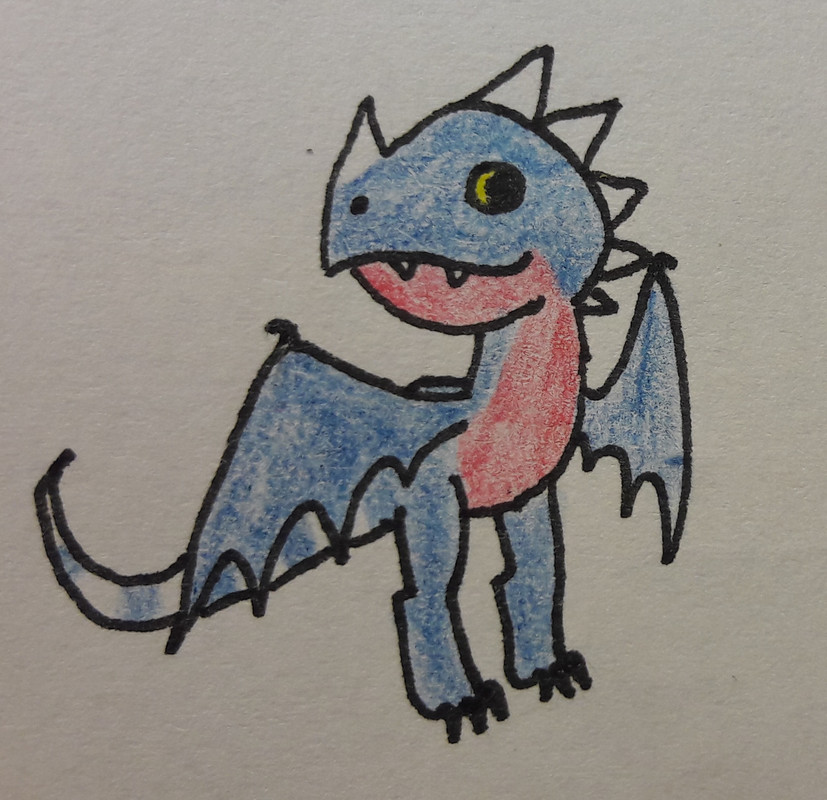 My Nadder, Captain America, by LilyStark, XxXPurpleHolkingXxX, Zikta, AstridtheRougeRider, and Even Flow!
My Singetail edited by me!
Semi-Sad/Semi-Violent Fan Fic Below! You have been warned!
Also, in my universe, Viggo lives. Hiccup refuses to leave him behind, so they leave the cave together, then after everything Hiccup has to carry Viggo to the Edge because he's too weak to fly and they call the Defenders of the Wing for medical assistance. He spends a long time in bed unconscious, but eventually he wakes up and makes a steady recovery. He then joins the Dragon Riders and rides the Skrill that they brought in the episode (somehow Viggo gets a Skrill and Dagur doesn't!)
...........................................................
Spaseniye's and my backstory is actually quite tragic. The first time I saw him was as an egg during a rescue mission to one of Krogan's hatcheries...
I showed the adult Singetails how to carry their eggs during their escape. As the Singetails left, I saw a dark blue egg was left behind. I waited a while, hoping it's mother would come for it, but as I listened to the battle raging outside, I knew that the chances of her returning were slim. I grabbed the egg and made a break for the cave entrance where my trusty Sand Wraith, Sandstorm, awaited me. He glaced at the egg, then up at me and seemed to nod in understanding.
We took off towards the sky, trailing the dragon riders as we made our escape. I noticed we were one dragon and rider short when a lightning bolt almost clipped Sandstorm's left wing. I looked down to see Viggo and his Skrill grounded, with Viggo desperately fighting to save his dragon, not caring the cost to himself. While I was distracted, a hunter shot a dragon root arrow towards Sandstorm and I. Sandstorm saw it and let out a screech as he made for a dive. I lost my balence and flew off of him, still clutching the egg.
The moments which I believed to be my last began to move in slow motion, when suddenly, a plasma blast was shot from out of no where. I felt Sandstorm's strong forelegs gently catch me around my waist. I glanced up at him and he down at me with the smile of a playful puppy. I smiled back, then turned my sight to the ground below.
Hiccup and Toothless had turned back to help free Viggo and his dragon. The plasma blast had been an attempt to break the chains around the Skrill, but they were still as strong as before the blast, suggesting a type of reinforced iron.
Hiccup and Toothless began their next bombing run when an anchor snagged my leg and yanked me out of Sandstorm's grasp. I let out a scream as I plummeted towards the earth. In the last seconds before the ground welcomed me, I turned myself so I would land first and prehaps the egg would survive. I met the ground with a thud, the breath stolen from my lungs as the egg rolled a distance away. I could only lay there, gazing up at the sky, it's warm summer sun a stark contrast to the scene below it. Finally, air found me, and I could breathe. I began moving my limbs, though pain shpt through each one I pushed through.
I looked to the right of where I landed and saw the cannon to which the anchor was attatched to was in pieces due to Sandstorm's handy work. I looked around the ravine and saw Sandstorm, Hiccup, and Toothless finishing off a new batch of archers. I looked to my left and saw Viggo and his Skrill being dragged away into the cave system.
I got up in agony, but determined that no matter the cost, Viggo would make it out of here alive. I began to sprint towards them, grabbing my sword and igniting it into flames as fiery as my wrath.
"Hey!", I shouted. "You want them? You're gonna have to go through me!" And I charged. Every technique, every training session, every style of sword fighting I had ever seen was combined into this moment. No one stood against me, no one could hardly touch me. I was a whirl of fire and grace, the sword moving almost effortly as I danced around my opponents. I finally made it to Viggo and his dragon, cutting his bonds and looking for a weak link in the chain around his dragon. I found it, and exploited it. The Skrill got to it's feet and gave me a small bow.
"Yes," Viggo agreed. "Thank you, Xiomaroa."
"It wasn't only me," I said, nodding up at the Night Fury and Sand Wraith flying back towards us.
"We should get out of here before they get reinforcements!" Hiccup shouted.
"But they are retreating," Viggo said pointing to the captive Singetails flying away.
"Not all of them," Hiccup insisted. "Some of them went into the caves. They'll be back. Xiomaroa, get Sandstorm and let's go!"
"Okay, just let me grab-" My heart sank as my gaze settled upon a broken blue eggshell, but the Singetail was no where to be seen.
"Xiomaroa?" Viggo questioned.
"Where-" A heart-wrentching screech filled the skies as I looked back to the escaping flyers. There, in a small, cold iron cage flapped about a baby Singetail, barely born five minutes ago. It screeched and knocked into the sides of the cage, knowing that in its first moments outside the egg it should not be confined in another object.
"Quiet!" One of the hunters shouted, hitting the cage. The Singetail squeaked and curled into a ball in the corner of the cage. It looked down at me with eyes that seemed to say, "Help me. Please!" But I couldn't. All our dragons were exhausted, and weariness was beginning to overtake me as well.
"I'm sorry," I whispered. "I'm so sorry."
. . .
I wouldn't see him again for almost a year...
. . .
"The hunters are closing in," Hiccup said. "We need to move Garf now before they capture him again."
"Stormfly and I have already found a suitable island for him. It's just a matter of herding him there," Astrid added.
"Astrid, Viggo, Xiomaroa and I will leave at dawn. The rest of you will stay here and guard the Edge should this be a ruse," Hiccup ordered. "Any questions?"
"Ya," said Tuffnut. "When's dinner gonna be ready?"
Everyone simultaneously sighed.
"Well," I started. "SOMEONE forgot to catch some fish," I said, crossing my arms and glaring at him.
"When I find out who could have treacherously forgotten the fish-!"
"It was you, mutton head," Snotlout The Obvious said.
"It's fine!" I interrupted, putting out the fire before it began. "I'll get the fish," I said as I walked towards Sandstorm.
"I will accompany you," Viggo said, starting towards his Skrill. He had finally named him Soyuz.
We grabbed some nets, mounted up, then took off, bringing along a few from my 'dragon army' as my numerous rescues were affectionately called. We flew to the north side of the island and began gliding low to the ocean.
The dragons began circling, searching for a school of fish to herd into the nets. We waited a while when finally my Scauldron let out a cry and plunged into the surf. My Sliquifier soon followed while the others flew overhead. Viggo and I stretched out the net while the dragons guided the fish towards it. We missed a few, but still had plenty to feed both dragons and people.
The flight back took much longer due to the added weight.
"You look tired," Viggo suddenly said, startling me out of my thoughts.
"Ya, I- it's just been a busy few weeks," I replied not half-lieing.
"Indeed it has been," he said, obviously not convinced. "Xiomaroa, I live in the hut above you, I can hear when you leave for a midnight flight. And knowing you, you only fly at night for a mission or because you're running from something. I know Hiccup would not give you a mission every single night. So please, Xiomaroa- look at me."
I lifted my gaze from where it had drifted and settled it towards Viggo atop his majestic Skrill. The moon's glow softened the scars on Viggo's face, giving him a gentle and compassionate look. The seas inside me began to stir and I tightened my jaw to hold back the flood gate of tears.
"Please," he said softly. "Let me help you."
I shut my eyes and looked away.
"I can't," I said. "I am undeserving of your compassion."
"And was I not undeserving of your forgiveness?" He countered.
"I spent my whole life kill dragons. The last few years I've spent attempting to kill you. And yet you cared for my injuries, you defended me against the other riders, you accepted me as one of your own. Now I am trying to repay the favor. You're holding onto something, and you're running away from it at the same time. I can only help you if you tell me what it is that is plaguing you." He said, firm but sincere.
My shoulders slumped and I closed my eyes. "The dragon," I whispered.
Viggo nodded, encouraging me.
"The one- the one I couldn't save," I said, my throat tightening.
"The Singetail... At the hatchery?" He asks thoughtfully.
I nodded. "I can still see it. I can still hear it. It's pleas for help. I see it in my dreams. I hear it throughout the day. It never ends, it's always on repeat. I failed, Viggo. I failed that dragon," I finished, looking up at him.
"Maybe," he said. "Maybe not. Difficulty breeds strength. Perhaps you will meet again and you will get a second chance."
"But what if he blames me for his suffering?"
"Xiomaroa, you did your best. That is all anyone can do," he said, then gestured to the approaching buildings. "We'll set the fish next to the stables and sort them there." He said.
I nod and let him take the lead. Tomorrow would be a new day. Another dragon to save, another life to change.
Part 3 coming soon!
My In-Game Dragons! <3
-Sandstorm-
Sand Wraith
Intelligent-Caring-Leading-Loyal
Ball
-Enterprise-
Speed Stinger
Intelligent-Caring-Loyal
Practice Target (The Twins and Snotlout suffice)
-Smlight-
Monsterous Nightmare
Sparky-Playful-Loyal
Firewood (Anything that can be set on fire)
-Arctic Fire-
Groncicle
Cuddly-Playful-Lovebug
Ice Sculptures
-Okean-
Sliquifier
Intelligent-Curious-Stealthy
Fish
Now some fun and memes! XD
*raises hand* Guilty! xD
I need a doctor! Call me a doctor!
So then I'll read a book. Or maybe two, or three...
THIS BEAUTY!!!!!!!!!!!!!!!!
Can I have this as my desktop? *0*
INFINTY WARRRRRRR!!!!!!!!!!!!!
But he forgot his homework...
One of the best moments in the trailer! <3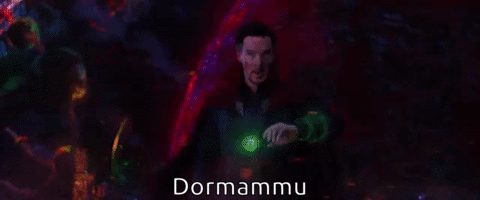 He sounds like a owner chasing after their dog when they were being bad! xD
I just realised there isn't enough Captain America...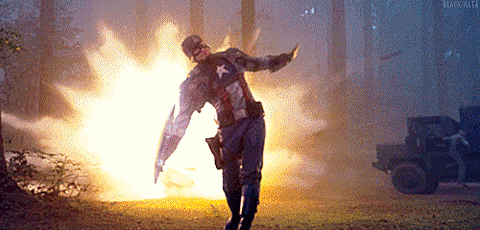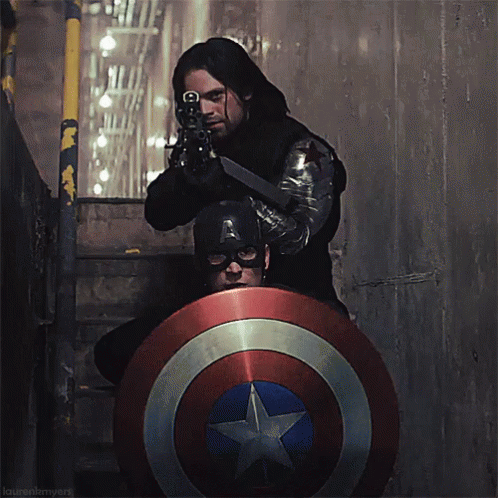 Sat, 04/07/2018 - 09:39
#1
:)
It's been doing that whenever I level up a dragon to 5, 10, or 15 lately. It's just a glitch.
__________________
Hello! I'm Brynne.
This gorgeous lil' gem of a picture drawn by TosiLohi. :)
By the wonderful Katarile!
Made for me by the lovely Georginia47
so cute XD
~The Amazing Pudding Cup~ by the talented KittyLlama
by me
You can PM me for art requests if you like. :)
Or PM me to scream about Hero Academia. I'm BNHA trash now, this dumpster is my home, don't ever try to evict me, this metaphor is going too far. Season 4 will emotionally wreck me. If you don't like Iida Tenya I will fight you behind a Denny's.
~Proud Player since 10/31/16~
UDT:
400,000 points. >:D
Friend Code:
ENJIYH
Dragons:
Pudding Cup, Female Gronckle- Sweet and always dependable. She sleeps cross-eyed.

Violet, Female Changewing- Named after Violet from The Incredibles. Fond of swimming, and up for any adventure.

Norbert, Male Death Song- Really likes firing at other players. He's... not quite right in the head, and may retain some cannibalistic instincts. Not afraid of the disgusting smell of the Dragon Bloom.

Zappy, Male Shockjaw- Fast. Really fast. We do a lot of racing together, and he doesn't put up with nonsense.

Oddmund and Dinkly, Male Zippleback- When I first

hatched

these guys (this guy? who can tell), I took them to practice their fire skills at a fire pit. They lit it successfully, then promptly laid their heads in the flames and went to sleep. True story.

Lucius, Male Groncicle- Named after Frozone from The Incredibles.

Adelaide, Female Raincutter- Named after Snotlout's little sister from the HTTYD books. Likes battling Berserkers.

The Hulk, Male Rumblehorn- Likes going on stable quests, doesn't really like to be ridden.

Dash, Male Speed Stinger- Again, named after Dash from The Incredibles.

Puddles, Female Mudraker- She's pink, and lives up to her color.

The Whisperer, Male Whispering Death- Cranky, stubborn, tries to eat me occasionally. His name sounds uncreative, but I love the Mysterious Benedict Society. :P

Horrorcow, Female Razorwhip

Eggingarde, Female Flame Whipper- Helpful and good at racing.

Tony

Stank

, Male Armorwing- Iron Dragon? No?

Dr. McCoy, Male Boneknapper-

hurhurhur

i'm

so punny

Doomfang, Male Shivertooth- Named after the Doomfang from the books. Affectionately nicknamed Dinosaur.

Old Wrinkly, Male Smokebreath

Susan Storm, Female Typhoomerang- Because she looks like Torch's sister.

Cinnamon, Female Monstrous Nightmare

Emergency, Male Singetail

James, Male Eruptodon

Florence, Female Hobblegrunt

Squirrel, Female Moldruffle

Dottie, Female Sweet Death

Furious, Male Terrible Terror- Even Furious was a baby once. Hard to imagine, isn't it?

Max, Male Skrill

Madgesty, Female Stormcutter

Thunda

From Down Unda, Male Thunderdrum

Lloyd, Female Thunderdrum

Tricycle, Female Triple Stryke

Peanut, Female Night Terror

Innocence, Arrogance, Patience, and Huh?, Male Snaptrapper

Tater Tot, Female Hotburple

Hairy Scary Librarian, Male Wooly Howl

Fulgurite, Male Ruby Wraith

Beatrice, Female Fireworm Queen

Hokey Pokey, Male Thunderpede

Luna, Female Silver Phantom

Twigs, Male Timberjack

Kateena, Female Sentinel

Skelley Chase, Male Screaming Death
Who's online
There are currently 14 users and 129 guests online.