Hello all! (I'm new)
Hello! Just call me Mold.
My interests include budgie keeping, dragons, gaming and art. I am looking to have fun and make new friends on here. I own 12 budgies, many dragon orniments and have over 1000 hours clocked into Skyrim. I do art on my downtime.
Here is some of my HTTYD related art.
__________________
"What is better - to be born good, or overcome your evil nature through great effort?"
Mon, 06/05/2017 - 13:56
#1
Welcome :)
Wow! Awesome art u have there! I also do some art (in siggy) but I can't do digital >~< anyways, it's very nice to meet u! Hopefully you'll have an amazing time here, I'm sure u will :) you can call me Fire...or Night...or Star. Which ever u prefer :3 So to wrap this up, yeah on the forums, we argue...a bit...but it's all okay. The hate doesn't last long xD so welcome! And good luck :)
__________________
Heyo! And welcome to my siggy!
Good luck ;)
First off, my drawings!
I love to draw and do it for fun most of the time. I also draw for special events :)
below are some examples of my art. Enjoy!
These are just a few examples :) I've made many more and will draw more also.
Alright so....ELLO HOOMANS! Here's some info on my OC :3
Name: Francine
(Frankie)
Apperence: long red hair with bright green eyes. She wear loose, winter clothing with a large, light blue hood. Her boots are covered in snow (since that was where She grew up) and have no memory of her family.
Weapon: Two twin swords
dragons:
titan gronckle: Nightel
Titan screaming death: Entity
Titan razor whip: Rainstorm
Titan deathsong: whiplash
Adult Groncicle: illuminum
Adult Singetail: Windsnap
Adult Eruptodon: Smoke Rock
Adult Amorwing: Amber Gravity
Titan Skrill: Bristle tail
Titan Stormcutter: Mystery
Titan Typhoomerang: Winter
Titan Hobblegrunt: River Song
Adult Wooly Howl: Pilot
Adult Changewing: Ghost
Age: 17
Distinctive features: small Scar over mouth
Personality: Loyal, Brave, wary
Weaknesses: Family and her Dragons
pm me if u wanna RP!
Anyways, so wanna get to know me? here's some fun facts!
1. I'm a girl (obviously)
2. My favorite hobbies are listening to music and reading books
3. My birthday is June 1st
4. I have a 40 gallon salt water fish tank
5. I'm a Christian
6. My favorite band is Imagine Dragons (well and a lot others >~<)
7. Favorite movies are HTTYD, HTTYD 2, and if the hunger games, Supernatural, Merlin and many others
8. I love Cats!
9. I'm a rower (not canoeing -_-)
10. I like food :3
And finally, 11. Nope, I don't support LGBTQ, but I don't hate the person, I hate the thing that they're doing
Brace yourself....
FANDOMSSSSS
Meraculous Ladybug
Gravity Falls
Supernatural
How To Train Your Dragon
Art from Others,
Thanks Frozt Wolf! Looks amazing :)
Amazing Skrill drawing by Lululu 6161
My Woolly Howl by AlicornBrodie. Tysm!
By the AMAZING ToshiLoshi! On a scale from 1-10 I'd give this a 100! TYSM!
Tiberius made by Dragonist Hellen. So cute!
My Viking and Winter, the typhoomerang
And last, but not least, Mystery (my Stormcutter) by the very talented Arrowwalker
Alright! So far so good right? I'll be adding more later!
Mon, 06/05/2017 - 14:10
#2
Thanks!
Thank you, Fire!
Ah you're art is so much cooler though, got more realisim to it. I've only ever really been able to do cartoony stuff. Love the owl, the detial on it is beautiful!
That's good to know, thanks. I 'm on the internet so a little bit of hate and arguing is to be expected now and again.
Mon, 06/05/2017 - 14:02
#3
I Think You Know Exactly Who You Are And Your Running From It!
Welcome! I like your art!
__________________
HARDY
HEY
Look who's actually doing something with this again!
Profile pic was done by the fantastic Katarile! TYSM!!!
I just wanna start off by saying, I have no idea what I'm doing. Help me.
I heard that ya peeps don't like it when people have a ton of pictures because it uses more data, so I put my signature in a Google Document. Plus, it's easier for ms to edit then.
So just click the link if you actually care.
https://docs.google.com/document/d/1i1Bb53Jo6aLM5N4P-cw88WAR4Iu52FDDSb_e1-hxjow/edit?usp=drivesdk
For the rest of you...
(probably most of you honestly. I've never been the "interesting" type.)
Mon, 06/05/2017 - 14:34
#5
Welcome to the forum! :)  I
Welcome to the forum! :)
I really like your art!
__________________
~This Will Always Be A Work In Progress~
"Just play with sincerity, give the performance of your life with everything you've got." ~ Kaori (Your Lie in April)
Hello, my in-game name is Shadowfire16
PM me if you want to talk or want to know my friend code :)
(I don't play SoD much anymore, but I do come on occasionally!)
About me:
Clan: Unique Legacies
Rank: Elder
Viking level: 35
Dragon count: 47
Trophy count: 3800+
UDT points: 400000
Favourite dragon species: Razorwhip, Sandwraith, Timberjack
Favourite racing dragon: Night terror
Fvourite battle dragon(s): Hobblegrunt
Favourite book: any of the Harry Potter books :)
Hogwarts house: GRYFFINDOR!
Other stuff:
Me and my titan Skrill, Sparky!
And it's a long way forward, so trust in me
I'll give them shelter, like you've done for me
And I know, I'm not alone, you'll be watching over us
Until you're gone
- Shelter
Mon, 06/05/2017 - 14:36
#7
Mon, 06/05/2017 - 16:27
#9
aw yes my dude
IS THAT MAH BOY ODAHVIING RIGHT THERE
__________________
Tis me,
ZestyDragonWing
ace, female, and definetely not a bee

<-----0----->
Latest News Regarding Me:
Im gone boios, and I'll give y'all one free parting gift- fan characters listed here are now free-to-use: go nuts my dudes, I aint using them any more. Fan fiction plots are free for the taking, so if somebody wants to take over the Alpha Series, doors open.
If you want a request done before I leave for upwards of several years, shoot me a PM before the 30th and I'll do it- THIS ONLY APPLIES TO PRE-EXISTING PERSONALISED ONES. Recolours do not count to this.
I'll still be on the Discord server tho, if you truly must find me.
<-----0----->
Art Requests
Currently Closed! PM me with the details of the drawing you want done. I'm best with dragons, getting pretty good with human skills, and can create digitally, a symmetrical 3D model, or on paper with graphite, pen, and/or watercolour.
ALSO: it may help to send me reminders every few weeks since i am not very reliable and will forget things quickly.
>> Gallery <<
Fanfiction
The Alpha Trilogy
Reign of the Deep Queen | Refuge of the Blue King | Age of the Midnight Prince
(haha see i can edit)(sort of)
We know that Vikings settled in the Archipelago a little over 500 years ago, but what stopped them before that? In the Dragon Nest, a stolen child must try to overthrow a tyrant. Her descendant, a volitile soul, runs from revenge until he cannot go any further. His son, a strong-willed leader, takes on a new name and builds his own empire until the past catches up with even him.
(Progress on this will be slowing down since I've become comfortable with my writing skills and styles and I am moving into original works and more ambitious projects. AotMP will be finished in the same style it is currently in, but RotDQ and RotBK may be shorter and lower priority, if I decide to do them)
<-----0----->
Characters!
Ebony and Flies With Storms
(is this a self-insert-babies-first-oc type character?)
(absolutely, what do you think i am???? quality content creator?? u fool....)
by me(left), and Chameishida (right)
Dramatic and petty with no impulse control to speak of, some would say her intelligence is wasted on revenges over small things, always done in very unique and specific ways. That's not to say she's a bad person, or easily angered; but with an oddly selective memory, she can sometimes have a (unintended) threatening presence. Storms, on the other hand, has a far more calm demeanour and often acts *begrudgingly* as a vent for Ebony, be it random ideas or long-winded complaints.
- Working on detailed design of Ragus (her sword)
--BACKSTORY UNDER WORKS--
Pallus- the liberated Roman
- has a terrible memory (especially with dragon species names)
- generally avoids conflict
- has absolutely become an epic bard that parties hard
- trapped in a permenant state of i-kinda-know-what-im-doing-but-not-really-so-its-awkward
Yzar and Lochiel
- hey who wants some immortal quakens?
- thats right, these lovely ladies have surpassed mortality to be together
- only got art for Yzar so far, but Lochiel will be gettin some tasty eye-treats soon
- i love them so much.
Sir Edmund
By Silvernight
The draconic embodiment of a middle class victorian era man, with extra RUFFIAN SPANKING ABILITY
Mon, 06/05/2017 - 17:00
#10
It's your boy!
Hail thuri, shall we fly together?
Mon, 06/05/2017 - 17:40
#11
Mon, 06/05/2017 - 22:14
#13
Hi! :)
You'll fit in just fine here as an artist on the forums. Everyone has their own unique style. Btw I'm Snowflake nice to meet you. :)
__________________
Credit to Clarebear and jada and this beautiful drawing of Bandit by Witcherforever
Credit to themasterplan47
A Deadly Howl credit to Wraithskrill
Credit to FireNightStar
My viking's sword "Flightmare Silver" credit to mechfighter
ENFP~ Aquarius~ Ravenclaw~Thunderbird~ Otter Patronus~ Maple wood Phoenix Feather 9 3/4 in
Tue, 06/06/2017 - 01:44
#14
~
Hey, welcome! I'm Neo. I draw sometimes. haha
Your art is nice and that character is absolutely adorable! Is she a flame whipper? I haven't seen many flame whipper characters around so far. Hope you'll have a nice stay here. Be on your guard for toxic players and art theft, though. That stuff tends to happen here at times.
And Skyrim, huh? Haha, I dislike the core game, but it's so much fun to play with a metric ton of mods~(really useful dragons, aw yeah). I don't have as many hours in the game as you do, though!
__________________
Questions? I have a FAQ!
Please read it before requesting art!
Check out my Q&A/AMA if you want
to ask more questions!
Tumblr (NSFK!)
Peepo the most Powerful: King of the Night Furies ©
Mon, 06/26/2017 - 15:01
#15
dreadfully late
Ah thank you, sorry for my dreadfully late response! She is! I fell in love with the flame whipper as soon as I saw them, hopefully a lot more flame whipper characters pop up.
Oh always, I'm more active on deviant art so I see it happen to others a lot sadly, dunno how I've avoided it.
Core game is rubbish, I agree. I have never been able to play it without mods. It's sad really but not as sad as how many times it's been re-released.
Wed, 06/07/2017 - 11:23
#16
Welcome!
Welcome! I'm sure you will be a great member on this forum :)
__________________
I love Red Death *-*
I love Whispering Death *-*
Ok, i'm MandibulaTheFair, i'm just a player nothing more.
Sat, 06/10/2017 - 07:33
#17
Welcome! I'm Cristal.  You'll
Welcome! I'm Cristal. You'll see me around regularlly. Awesome art! :D
__________________
I AM not on that much right now. I WILL MISS MY regular visits BUT ITS THAT TIME. LIFEyou know!
I NO LONGER HAVE A GMAIL ADDRESS! IF YOU HAVE CONTACTED ME BY GMAIL BEFORE, KNOW THAT IT HAS BEEN DELETED.
gift waiting at sig end!
my discussion: Miraculous Ladybug-season 2
To join Unique Legacies, pm members! (info below)
(LEADER) Unique Legacies. We are all unique in our own way!
Me and Toothless II ~ 12-21-16 Edited by the amazing Donnala :)
I am
Art website down below!
CristalWings
(known as XCristalWingsX in SOD)
Having difficulty seeing gifs? Scroll outside the signature and back again!
A loving Christian
Cristal...in her sweet self.
by the talented and wonderful: Byanne
Join my clan, #51
newest clan banner made by me. Free to clan members. credit me for art.
Our join page is not avaliable anymore, the form is useless, so...
To join Unique Legacies either click this link to see our chat page,
unique-legacies-recruitment-page-new and improved
...or PM elders with your
- forum name
-game name
-friend code
- trophy number
-how often you play
-if you promise to do what you can to help the clan and be a part of it.
Active Top Elder: tizzilizzie
>Active elder:VasyaM2000(framherjaOfGods)
Currently on No. 51 in top clans. We value uniqueness! Make your legacy yours! We are very friendly and always wanna hang out with friends or clanmates. We help each other who is in need.
Clan Leader: Me
Current Members: 52/100
Current Elders: , TizziLizzie, Holaciao, firethefighter, Vasya2000.......
Clan Rules:
1. Must have at least 100+ trophies to join
2. Must be friendly and helpful
3. Respect each other
4. Win trophies every so often you play so we will move up(be active often)
5. No hackers (if u see a hacker from the clan report to me w/ proof)
6. Make your Legacy yours and have fun! :)
We are very nice to each other and are like family! Each one of us is unique in our own way! If you want to join, follow instructions above. Must have at least 100+ trophies to join! To automatically become an elder, you must have 2,000 trophies! If you are axcepted, you may introduce yourself in our chat page, Unique Legacies Talk Show! in the Barracks. Make your legacy yours! Thanks!! And good luck!! ~CristalWings :D
I am a member of the SODPD. I will not hesitate to take your keyboard in!
listen:
enjoy more!
Toothless II, my herd alpha, who protects my signature.
credit to: Rebell
Type: Young Lady
Nickname: Cristal
(did you know Cristal is only
my avitars n.n.? yep)
Age: 18
B-DAY IS: Feb,12th
adventure level:35
farm level: 23
stars: 2 gold
Clans: Unique Legacies
The Dragon Racers
Rank: Leader
member
Leader: UL: Me (formally fire the fighter)
Trophies: 1950+
Country: mid-Eastern USA
Besties: ClayCanyon,
TizziLizzie,
ThunderBird, formally xXSadieCaneXx,
Andlangur,
sPLANTWINGs,
framherjaOfGods)vasyaM2000)
Floof dom(floofqueen)
QueenAbagail
(previously known as Springvneedham),
FireTheFighter
(previously Firefighter),
Ivy is Deadly,
Olivia is Amazing,
and TightWing.
Special someone: xWaveRyderx
Hang out: Wilderness, Training Grounds, & Edge
Friend codes: PM me for it
Personalities: Loyal, Kind, Encouraging, Forgiving, Caring, Patriotic
i'm a big fan of miraculous...discussion link at top.
season 2 is starting to come out! finally!
its a big time for us fans! check out theory vids and episodes on yt and Neflix.
you might just become a fan yourself!
....Tales of Ladybug and Cat Noir
Art
Art website: http://snpart.wixsite.com/creationbybrush
My second and up to date drawing of CristalWings, holding the flower given to her by her special someone.
My first hand drawn viking drawing of me.
Art that has been published by CelebratingArt -no copying!
"Colors of The Wind"~pestals -2015
"Anterior Poppies with Reading Woman" by Anna Ancher
my copy of it -acrilics
2017
My first hand drawn drawing of a friend, now Thunderbird, and her dragon, Melody.
My viking, done by my wonderful friend, ThunderBird, or xXSadieCaneXx
10-15-17
newest clan banner made by me. Free to clan members. credit me for art.
Unique Legacies Crest- handmade- free to members (credit-by CristalWings)
Unique Legacies Clan-based dragon- by Wutend Bonfire
free to members-credit wutent bonfire
Legacy:
These dragons act as an omen of peaceful passing. Between their resting posture of a hung head, and tri-pupiled eyes, it's easy to see how this calm dragon would spawn legends and myths around it. In the wilds, they live by ocean cliffs or among rockpools, scavenging molluscs and seagrasses, plus the occasional trapped fish. They are better at swimming than running or flying, and often their wing shape and patterns can be just as entrancing as their eyes.
Real-Life favorites:
winter
blue
horses
purses
art
singing
acting
music
dogs
(chihuahuas alot)
cooking
movies
friends
httyd
miraculous ladybug
I Love:
1. Hanging out with friends!
2. Taking car of clan!
3. Winning races!
4. Getting new dragons!
5. Quests!
6. Soaring through the sky!
Current Dragons:
in received order
1. Jewel (lady nadder)
2. Zap (guy shackjaw)
3. Red Amber (lady deathsong)
4. Valor (guy armorwing)
Fav. 5. Gold (lady razorwhip)
6. Raphael (guy singetail)
7. Rocky (guy erutadon)
Fav. 8. patriot (guy typhoomerang)
Fav. 9. Toothless II (guy sand wraith)
10. Queen Elsa (lady groncicle)
11. Aquada (lady sliqifier)
Fav.12. Leena (lady sand wraith)
13. Gecko (lady flame whipper)
14. Silver Moonlight (lady whoolly howl)
Me and my Flame Whipper, Gecko, as a baby.
Cristal's origins:
Cristal is Astrids cousin and friend. Her dad was Fearless Finn Hofferson, brother to Astrids Dad. Cristal is 2 years younger then Astrid though she sometimes thinks and often shows she just as smart. She has a more caring personality and connects more with dragons on a soul and mind level. Just the same Cristal admires and loves her cousin above all. She was born with really light blue black hair but after exposure to a dragon it lightened to an aqua blue unseen by Vikings before. At first she was teased because of this but at age 12, she made her first breakthrough to a pink blue nadder in front of all of Berk. Now she is known as a sort of "dragon whisperer." On her first flight on the pink blue Nadder she named Jewel, it was chaotic but she soon gained her trust and they flew flawlessly. After that Cristal was given the name CristalWings because of her great flight skills with dragons. Currently, Her sand wraith, Toohless II(aka Tooth) is her loyal companion and alpha of her trained dragons. Tooth has a little sister sand wraith that Cristal named Leena. Leena is a bit spoiled as she hatched with a beautiful rare pink dragon skin and she refuses to get it dirty. At first Leena was reluctant to learn to fly and she was a little wobbly for a while but now she glides through the blue skies with ease. Cristal lives in the one hut below and to the left of buckets house in berk. She isn't a part of the "gang" but she is considered a dragon rider. When the dragon training began she very much wanted to join but it wasn't meant to be. She does however join and help them occasionally. She's currently the leader of the clan Unique Legacies. She trains dragons by being on their level to gain their trust. She also uses her gift of song to soothe and be one with them. She is devoted to the well being of dragons and is a protector of berk.
Gamer's Biography:
Hello everyone! I'm CristalWings! I'm Leader of the rank #51 clan, Unique Legacies, and a member of top 10 clan, The Dragon Racers! I have been playing SOD for 2 years now and a forum for over 1! I love all of the HTTYD movies and seasons! (but i like the first best!).
I also adore Miraculous Ladybug! Pound it! ( kudos to those who know where that's from!) Like most I adore Hiccup and Toothless! I am not a member sadly but I dont like the idea of paying real money to play a game. (that doesnt mean im not a serious player!) But I have done a free month of membership and did quite a bit of the packs!
I love painting, (my account pic is one that I painted!!) singing,acting and of course playing SOD! My favorite music artists are TobyMac, Britt Nicole, Mandisa, and For King and Country! I often watch game videos on youtube! LOVE super mario odyssey!!! I love dogs and horses! My favorite color is light blue which is how i came up with my name.
I have bought the Edge, Icestorm Island, Impossible Island, Return to dragon island, and the deathsong pack. Whenever i find an argument i try to stop it with everyone leaving happy so i guess im a Peacemaker here in the game. Im always posting something cool so check out my track! I love God and I love you all! Keep on shining!!!
~ CristalWings :D
free to members(credit- by firefighter-inactive)
My Screenshots
Happy Friends Day!!
Me and my groncicle Queen Elsa on the lookout.
Me and my younger sand wraith Leena.
Puffinsss
ME
GIFS
Majestic Toothless
How to Train Your Dragon movie poster
inventive
Duh da duh We're dead. (love it!)
How To Train Your Dragon 2
Doesnt Toothless have a cheshire-like smile in this picture!!! So cute and different!
friend fight
3..2..1..HES DOWN!!!
Funny POTC gifs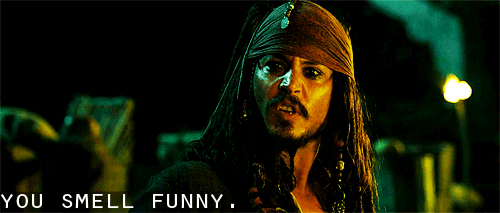 lol lol lol :D
WOW! You made it to the end! Congrats...thanks for viewing!....hope you have found some intresting info from it! Maybe a laugh or two! and here's a cute chihuahua pic for your sig. Have a spetacular and sparkly day!~CW<3
Here's the link for it if you can't see it.
Who's online
There are currently 26 users and 82 guests online.