Heather Moonlight for Viking of the Week
Viking Name: Heather Moonlight
Dragon Name (Breed): Violet (Deadly Nadder)
Clan: Swift Champions
Hobbies/Interests: Going on quests, Racing, Meeting in game with my friends
Hello everybody! I'm Heather Moonlight. I love to hang out with my friends and my clan all the time. When I'm not Racing or meeting with my clan mates, I'm practicing my areal tricks with my dragon, Violet. We have recently perfected our dive and catch trick that we learned from watching Hiccup and Toothless. One day, Violet and I hope we can go exploring and go on new quests in the future. Another dream of ours is to be able to join Berks very own Auxiliary team, or as some refer to it, Astrid's team. I hope that one day, All of our dreams will come true, but for now, You can catch me and Violet on the school campus just having fun!
__________________
MY SIGNATURE IS ALWAYS A WORK IN PROGRESS! See Credits at the bottom of my signature.
AWARDS & THINGS
The first of Viking of the week reboot: March 17th, 2018
Won at SC Bday party 2016
PROUD MEMBER OF SWIFT CHAMPIONS!
Been playing SoD since Jan 2016!
Want to be a member of Swift Champions?
Voltron Legendary Defender
Voltron Quotes for Dayz
"Defenders of the Universe, huh? Has a nice ring to it."
"Shut your Quiznack"
"If you get too worried about what could go wrong, you might miss a chance to do something great."
"You can't give up on yourself." - Shiro
"It's not what's in your blood, it's who you are that counts." - Allura
"Do you humans ever stop complaining?"
"See ya later Pala-dudes"
"Let me tell you, as someone who's made a million mistakes; all you can do is get up and try to make it right. You can't doubt yourself now." - Lance
"I suspect its sporks" - Hunk
Miraculous Ladybug
(names In order left to right by rows)
- (1st) Violet Evergarden, seven deadly sins, Fairy Tail
- (2nd) Attack on Titan, Food Wars
- (3rd) Your Lie in April, Kids on the Slope, Nodame Cantabile
- (4th) Ouran Highschool Host Club, Orange, A Lull in the Sea
- (5th) Yuri on Ice!!!, Noragami, Soul Eater
- (6th) Yona of the Dawn, Boku no Hero Academia, Haikyuu!!
- (7th) Special A, Toradora, Snow White w/the Red Hair, Maid-Sama!, SAO, Fullmetal Alchemist
As you can tell, I like A LOT of animes.
Click here to see the full list.
Credits! (listed in order of appearance)
- Licence & sketch (by AllyNadderRider)
- Quarterfinals banner (by Silence)
- Swift Champions banner (by Izzy Sparrow)
- Swift Champions member banner (by Stiger23)
- Award (by TheMasterPlan47)
- Add Gem Pin (by Nessie)
- police badge by (someone in SODPD)
- Voltron things (someone that's not me. googled them)
- Chat Noir, Lady Wifi, and Ladybug decal (by Unkown)
- Most of the minimalist anime art (linked to DA page)

(by

Greenmapple17

)
- Fairy Tail, YoI, and Kids on the Slope, BNHA, Soul Eater, Violet Eg (by Unknown)
SaveSave
Save
Save
SaveSave
SaveSaveSaveSave
SaveSave
Thu, 04/07/2016 - 21:22
#1
Go-go, Heather! You can do
Go-go, Heather! You can do it!
Yeeees!
__________________
W

el

c

o

m

e

t

o

m

y

s

s

s

s

sign

a

t

u

r

e
to

very

long one

XD
(actually it isnt very long yet-_-)
lets bet that you wont be able to read it to the end XD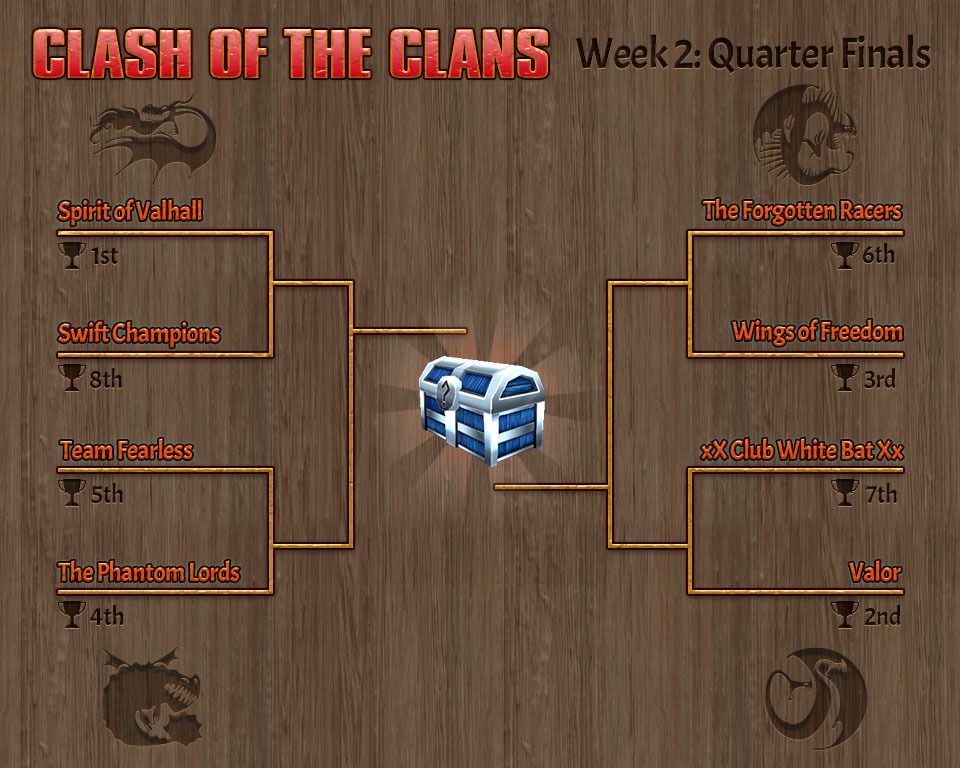 My viking:
Name:

Astra
Age:14
Gender: Female

Clan

: Swift Champions

Main dragon

: Changewing ARTHAS
Trophies: 2600+
Dragon training Level:35
Fishing Level: 30
Farming Level: 18
UDT: 1 gold star (13000+)
​My Facebook: Astra Changewing
My Google+: Astra Changewing
My YouTube: Astra Changewing
My forum name:KrasivaAstra
My in-game name: KrasivaAstra
My OC`s name: Astra Swiftson
My Chatzy name: Ch@ngeAstr@ da LOVE CHAMPION3
MY DRAGONS!!!
1. Monstrous Nightmare RIFE male adult
2. Whispering Deah MOLEY female adult
3. Stormcutter CALCEFER male adult
4. Whispering Death BLIDAPOGANKA female baby
5. Changewing ARTHAS male adult
6. Groncicle AURORA female adult
7. Sand Wraith ZAMIS male adult
8. Scuttleclaw OPHELIA female adult
9. Smoking Smokebreath SIRKO male adult
10. Razorwhip SILVERMOON female adult
11. Typhoomerang FERRARI female adult
12.Fireworm Queen CHRYSAN the MUM female adult
13. Rumblehorn MR CHAFER adult
14. Speed Stinger BLUE teen
15. Tide Glider PEARL female adult
16. Flightmare VEGA female adult
17. Screaming Death GENOQUEEN female teen
18. Shockjaw SPARKY male baby
19.Singetail CAMILA female adult
How many female dragons >.< xD)
<33333 UNDERTALE, GRAVIT FALLS, JURASSIC PARK|WORLD, HTTYD = MY LIFE
MY OC`S STORY!!!
Astra Swiftson - my main oc viking. I will add her photo later.
She lives on Berk with her family. Father - Olex
ander TheBravest (his surname was Windson but vikings named him TheBravest for his bravery in the battles) and mother Leanore Windson. Their farm is very interesting and unusual. Because it is a Fireworm Farm! They make honey for themselves or sell it.
Astra was born when hiccup was at the age of 5. Astra reached this age when Hiccup trained Toothless and now when Hiccup is at the age of 20, Astra has 15 years)))))
Astra loves speed and extreme, adventures and dangerous journeys. Her hobby is traveling but it isnt the only thing she goes in for. Her life is very various and interesting, i think. After her training a changewing her favourite thing became racing. Oh, it is the best thing ever! Flight, wind, sky, speed, clouds...
That was general information which is still under a construction)))...
And now a story of training Artas - Astra`s dragon!
If you want to have dragon you have to pass an exame about dragons and only after it you will get a permission to train a dragon.
Astra wanted a night fury, of course, but noone knows where they live. One boy, Clawet to be exact, hasnt passed the exam but Astra has. He met Astra near her house and said:
- Astra, Im glad that you have won!
- Oh, thank you, Clawet! You had good results, too...
- I have a very interesting deal for you. It is about night furies...
- Really?
- I was walking around Hiccup's house and...Well, I have stolen THIS.
- Looks like a map. You have STOLEN it!!!
- I want to train a night fury but I havent passed the test! And I hoped that you would help me...
- Ok, What do you mean?
- I will give you a map and you will train the night fury...
- !!!
- ...and than you will take me with you and I`ll train my one ,too.
- It`s great but how can I even find night furies...
- You have a map of the Night Isle! It is in your hands now.Ok,I have to go! Goood bye, good luck!
Astra got up very early. She took a map, a rope, a little copy of the book of dragons and one fireworm...Astra became a bit worried and a bit afraid.
Hiccup, Astrid, Fishlegs, Ruffnut and Tuffnut, Snotlout came and said to go to the arena. "It starts in 30 mins" - they said. Astra nodded and took her bag. It was scary to leave her home... Maybe it is the last time she is here, in her house.
There were very many people, the whole village, maybe. Astra sat on Toothles with Hiccup and they flew to theDragon Isle. Hiccup told me the rules:
- We will land on the Dragon Isle. Astrid and I will fly over and around the island. If something happends to you call us. You can spend here at much a week. You can go fishing or hunting. Be very careful because you will be among WILD dragons. You can took your weapons but it isnt allowed to shot at dragons without a reason. Only for a protection, OK?
-OK...
It was really great feeling that you will soon have your own night fury...
- Dont be afraid, I believe that you will manage! - said Astrid when she landed after Toothless.
Astra nodded and run to the forest. There were so many different scary sounds! Astra became really afraid...She had a plan (the plan is to train a random dragon and then to fly to the night isle) and she had to catch some fish. After that Astra climed a tree and saw a deadly nadder not far from her. Astra got down and run to the place where she saw that nadder.
...Nadder attacked by jumping on Astra but the girl rowed and found herself near a large pine-tree. She climed but the nadder fired the tree and it was about to fall.
- It is my chance!
Astra jumped from the pine on nadder`s back. Deadly Nadder was suprised and disappointed. Astra gave the nadder a fish and "trained it with her hand".
Hiccup landed to congratulate Astra but she was GONE!!!
Astra flew on her first trained dragon to the Night Isle. She hoped to train a night fury besides she had some expeirence after a nadder))).
- Come on, Poppy ( she named her nadder this way)! I think that's it, I think.
And really there was an island on the sea line. Suddenly the little smokebreath appeared. There were a lot of different weapons in his jaw. It flew above Astra when one of its axes fell down and hit Poppy's head. She fell uncouncious and stoped flying.
- Oh,Thor...POPPY!!!!!!!!
...First thing she could saw after her falling was a blue-blue sky. "Im probably dead" - thought Astra. But then she could see some pines, stones. She realized thet her arms, legs and practically the whole body had hurt very much.
- Ehm...Well, Im not dead if I still fell pain but where am I? Is it the Night Isle?
Astra made a fire and took some fish from her bag (it is impssible but after the falling it remaind near Astra XD >.<). Fried salmon without salt, sauces and etc wasnt very tasty but there was nothing else. Astra hasnt seen any night furies, she has heard only some scary sounds like "Shooh-shooh-shooh". It was getting dark and Astra fell asleep under a large pine-tree...
...Warm sunlight woke up her. Astra felt great! She looked around and realized that she had found herself in a stone cave. She came to the enter of the cave and looked out. The cave was situated very high on the mountain and pine-trees were so small down on the ground. Suddenly she heard a swish. Something invinsible (try to guess what it is)))) landed. Astra closed her eyes becouse of fright and was ready to meet her death...
But nothing happended. She opened one eye and saw THE CHANGEWING looking at her.
- Oh, my Thor! - whispered Astra, - Arent you going to kill me?
The changewing looked quite kind and Astra tried to train it. And what do you think? The whole her arm remained and the changewing wasnt going to attack.
AND NOW VERY QUICKLY: cHANGEWINGS LEFT ASTRA WITH THEM (REMEMBER SNOTLOUT AND THE CHANGEWING? YES, THATS IT XD) ASTRA LIVED WITH CHANGEWING FOR A LONG TIME, SHE PLAYED WITH LITTLE CHANGEWINGS AND THEY ALL LOVED HER. BUT SHE IS A VIKING AND SHE WANTED TO GO HOME. CHANEGWINGS FELT IT AND CARRIED ASTRA TO BERK. JUST IMAGINE HOW VIKINGS WERE SUPRISED!!!! CHANGEWINGS PRESENTED ASTRA THE MOST EXPENSIVE THING IN THE CHANGEWING`S LIFE -- THE CHANGEWING EGG! IT WAS ARTHAS.
Im very lazy XD XD
What story do you want next?
I cant believe but you have read it all! And as a reward here are some gifs!
MORE INFORMATION SOON
Thu, 04/07/2016 - 21:37
#2
:D
OMG good luck!!!! you would make a great VOTW!
__________________
Swift For Life 3/24/2015-Present
Swifties Swifties Oi Oi Oi!
Viking created Oct 11, 2014 at around 6:40pm PST
Made first friend on Jan 16, 2015 at 5:27pm
Joined first clan on Jan 19, 2015
First time in Single Player ThunderRun Jan 31, 2015 at 11:28pm
SoD Discord banner made by SilverDragonFox
(Above banner made by me, crests used made by Maijic)
The right side clan crest art was made by carmine (SC banner above made by Silence!)
"Swift Chompions "We bite-alot"" -Moondragonfox
SWIFT CHAMPIONS IS CURRENTLY RECRUITING NEW MEMBERS!!!! We love to race and we strive to be one of the best clans in rank and loyalty. We are an active clan and are currently ranked 16. Loyalty within our family is very important. We talk to each other all the time though discord. If you would like to join, apply by clicking here and filling out the form. If you have any questions, you can send me a PM here or contact me on Facebook. I am Tyra Penn on Facebook.
Clay Toothless made by me: SoD #FanartSaturday showcased 9/17/16
Youtube Video made by me: SoD #ShoutOutSunday showcased 2/19/17
Youtube Video made by me: SoD #ShoutOutSunday showcased 4/2/17
I gained a total of 17,040 trophies in the 2016 Clash of Clans Tournament O.O (Banner below made by httyyd!)
Aithusa/me (drawn by MistyNight) Aithusa/me (drawn by Carmine)
Master's 47 Commandments
- Thou shalt not hate thy Master. Thou shalt also have a special name.

-

- Thou shalt maketh a song about thy commandments.

- Thou shalt maketh a poem for thy Master, containing the spleling of her loyalist of servants.

-

-

-Thou shalt weareth thy Master's 'Master Musk' scent

-

- All bleach must be holy bleach. All bleach must be prior blessed by a priest. It is decreed.

-

-

-

-Thou shalt call the color blue by thy true name of ble, for the Master sayeth it is so. One who refuses shalt be a fool.

-

-

-

-

-

- Note, thy Master does not condone nor accept bribes and/or threats. But things magic may happen if either one or the other is used.

-

-

-

-

-

-

-

-

-Thou shalt always quest for the answers. Quessing

-

-

-

-

-

-

-

-

-#catastrophicallyandawkwardlylate: When thou art late to a Master's party, it shalt be catastrophic and awkward.

-When one shalt arrive #catastrophicallyandawkwardlylate, and find all party goers have become waiting ghosts, then thou shalt ascend to fairy-hood to bringeth thy swift ghosts back to thy living.

- Thou must pass gas once in the presence of master, so she knoweth of thy presence

- Master Chan is kawaii af

- Thou shalt not be greedy while receiving highly demanded, not so demanded, gifts. Thou shalt also not be greedy in any other aspect of one's life. Tis unbecoming.

- Only Master can assume (be it the assumption of genders)

- Thou shalt give with abundance to those who are less fortunate AND more fortunate than thyself.

-

-

-

-
-Koda Penndragon-
-Terra-BABY FOX TALES-Spirit-
-Smaug-Luna-Tauriel-Legolas-Lyla-Earth-Merlin-Misty and Meadows-Hailstone-Aragog-Snow White-
-Zack-Loki-Jack Frost-Ralph-Lancelot-Gormogon-Kilgharrah-Temperance-Ichabod Crane-Bazynga-
-Katrina-LOTR-Howard-Nibbles-Forrest Gump-PitBull-Agni-Pitch-Lilith-Tiger-Freya-
-Hot Tamales-August Rush-Nick-Rhino-Arya-Tyrion-Margaery-Fumaca-
-Buddy-Grave Digger-Penny-Icicle-Loch Ness-Gecko-Drake
Oathkeeper-Seahawk-Nymeria-Razanur and Peregrin-
The above art/dragon species was created by me, his name is Swift and he is what I call an Asheous Mare (He is just a baby dragon). Asheous Mares are the mascot of Swift Champions.
(made by me) (made by Victoriae350) (made by me)
Art and Adoptables Made by themasterplan47!
Chrome, Mushu, and Darwin
Adoptables Made by MidnightMare!
Lycaon Pictus (origional creation) my adopted African Wild Dog Fury
P. T Leo, Alex, Rarity, and Terra
Art and Adoptables Made by DuskDaybreak!
Kilgherrah, Hugo, Angela and Araneae!
Sapphire, Twilight, Sunset, and Sapling
Art Made by TosiLohi!
Art and Adopts Made by Kimbenoso!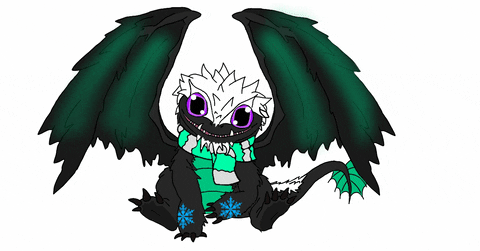 Caimen, Legolas, Swift, Gormogon
Other Art and Adoptables!
Cobblestone (made by Defy), Uther, and Kiwi (both made by chameishida)
This is Milky Way, Asteria, and Cosmos (all Galaxyfurys created by bubbles5498)
Timber (made by blockEdragon) Tony Stark and Black Widow (Both made by AniuRavenwolf)
Lycaon(made by Twistedclaw),Tauriel(made by Mariella), Sable(made by kelcyk123), Arya+Gormogon (made by snowflake12298)
Swift (made by TildenWolfGirl) Sandies (made by Witcherforever)
Petrichor (made by Bavelly)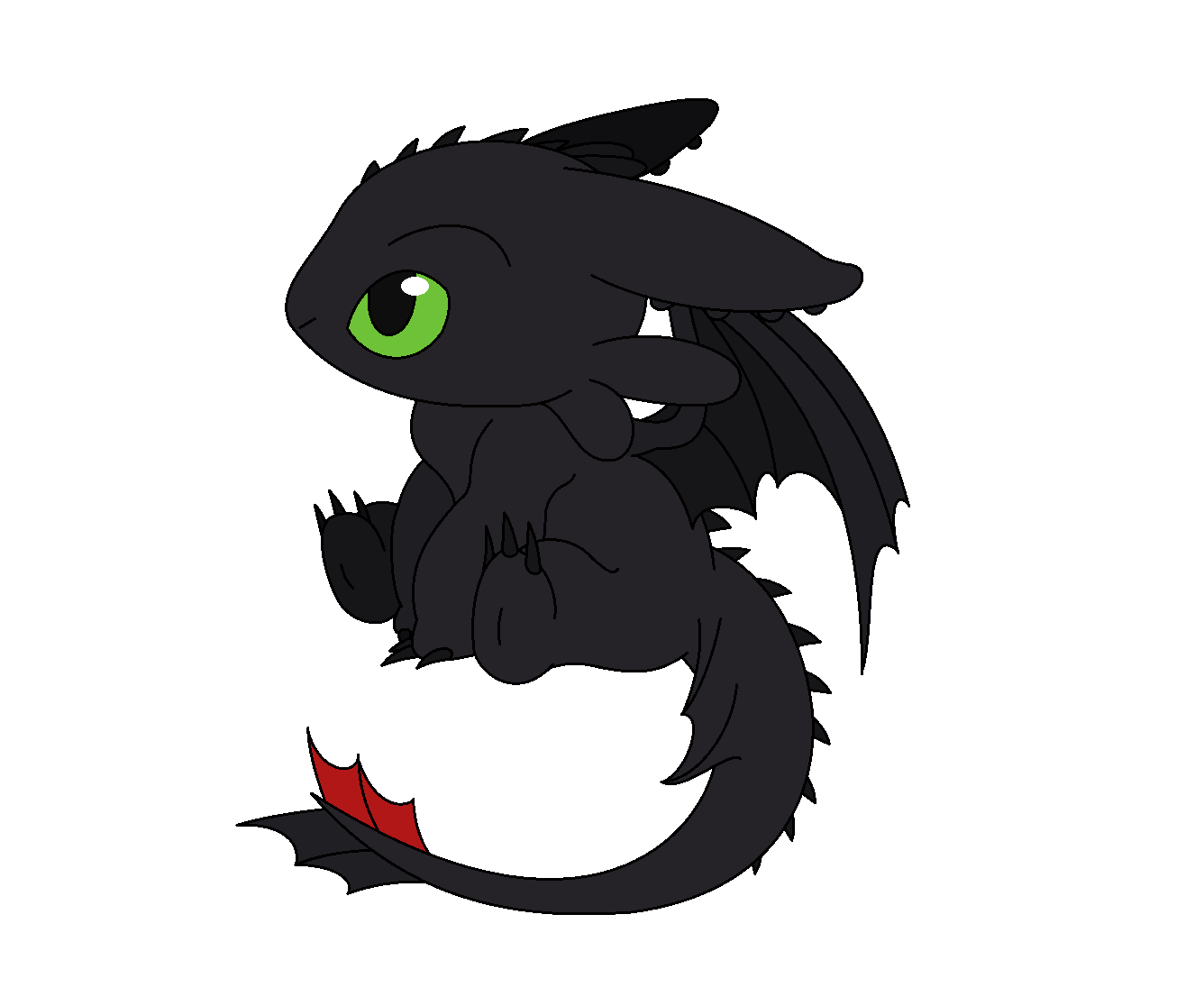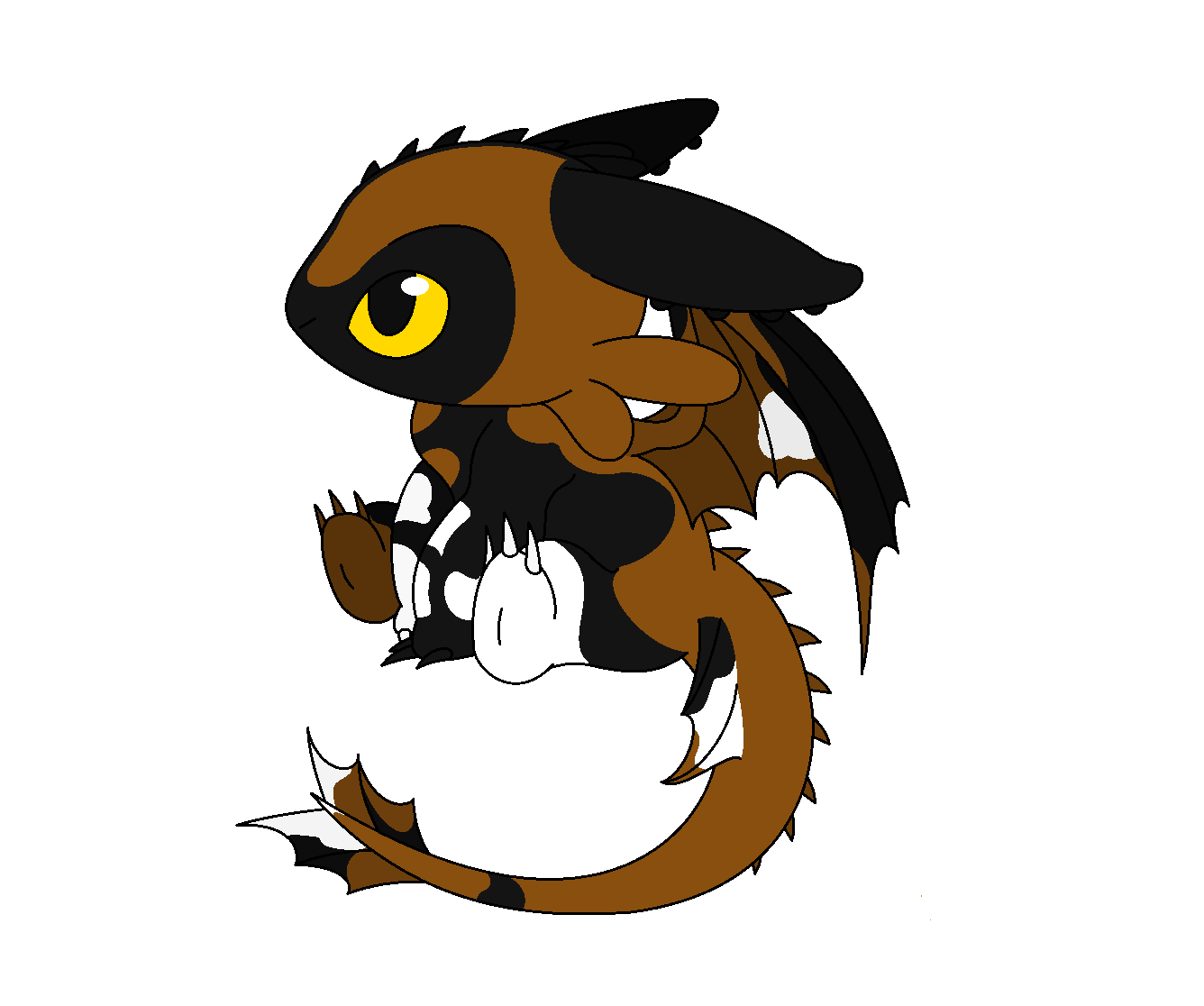 Toothless (first 2 made by NightmareRebuff) Lycaon and Swift! (second 2 made by carmine)
I Love My Babies
Cora (rip), Bella, Kisha (rip), Abby (rip), and Cuddles
Who's online
There are currently 28 users and 186 guests online.