Have a Happy Snoggletog!
I hope everyone had a joy-filled Snoggletog! Show me your themed screenshots to show off the winter season!
Thu, 12/28/2017 - 20:16
#1
Screech the Deadly Nadder says: Happy Snoggletog everyone!
Thu, 12/28/2017 - 23:53
#2
Two years and two dears
I've got comparison shots of the School last Snoggletog and this one.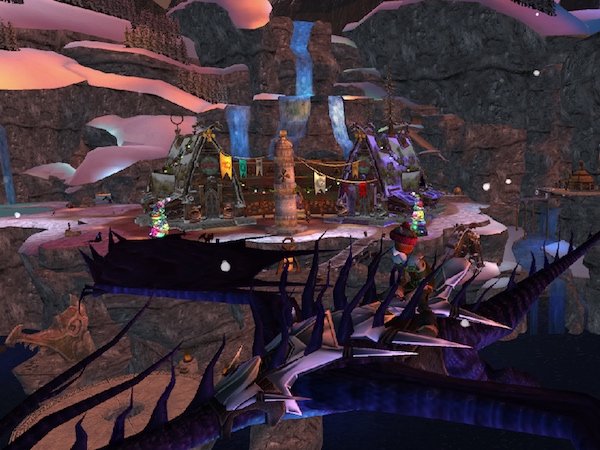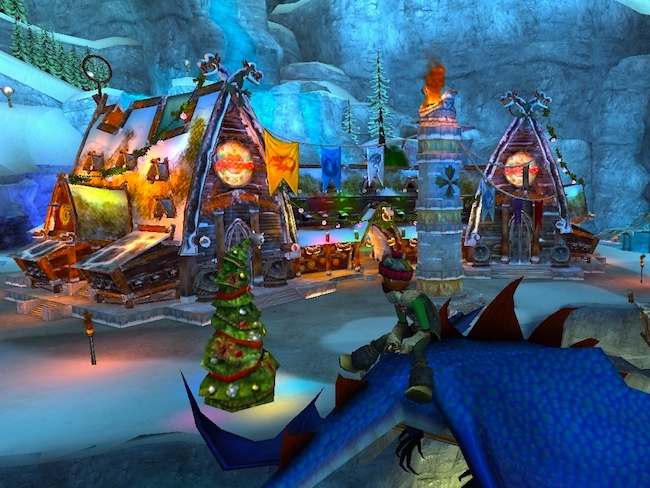 And these are the banners I made.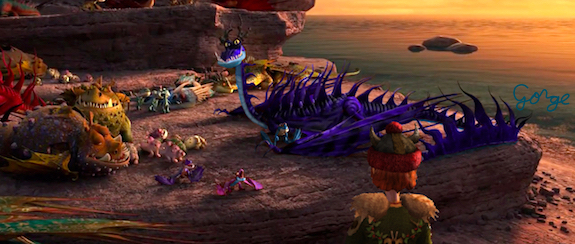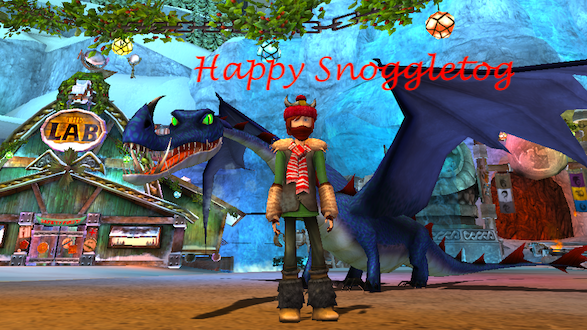 Fri, 12/29/2017 - 18:22
#3
Snoggletog Pics from the Ice Dragons
Happy 5th Day of Snoggletog, everyone! ...Well, I guess we don't know if Snoggletog has 12 days, do we? But Christmas does. And pagan Yule does. So...merry 5th Day of Christmas/Yule!
I have a lot of holiday screenshots I could share, so I'll just try to limit it a little.
Snoggletog 2017 Banner (featuring my main dragon, Winterwind)
Snoggletog 2016 Banner (featuring my Snoggletog Wraith OC, Dasher)
Snoggletog 2015 Banner (featuring Winterwind and Dasher)
Now I had 15 dragons in many Snoggletog pictures this year (all the dragons I could dress up in Snoggletog skins and saddles plus the two Christmas Titan Wings plus my main dragons for my 2 main Vikings, each of which have 2 main dragons). And I also have a few screenshots over the years of my Farm and Hideout and stuff you see flying around. I won't post all of them, but here's a handful.
Brightclaw, my first dragon
My other main dragon, Icevein
Norbert and his main dragon, Frostclaws
Norbert and his other main dragon, Thistle
Meteorblast, my Eruptodon
Stonemaw, my Gronckle
Abominable, my Titan Wing Snow Wraith
Borealis, my Titan Wing Woolly Howl
My Snoggletog Farm
My Snoggletog Hideout
Loki's Maze of Cheer
And Gorge, this screenshot from last year kind of resembles yours! XD
And finally, a wintry gif!