Harbingerz Velocity [~] Expansion Clan of Harbingerz [~] Now Recruiting!
With the exponential growth of the original Harbingerz clan, the need and desire of an expansion clan was finally realized through my 1st Viking, Rogue Wolf.
Harbingerz Velocity
...is now open and recruiting!
The rules of the original Harbingerz clan have been altered to suit a beginning-player atmosphere and capability. Instead of requiring 1,000+ trophies to join with a bare minimum of 500 trophies, players seeking to join Harbingerz Velocity need only 200 trophies! They may start out at 0 trophies, but they will be encouraged and required to race to stay in the clan. "Velocity" isn't in the clan name for nothing. Can't just bask in the glory of the sister clan, aight? Gotta catch up to Harbingerz and race!
Refer to this thread for rules and more Harbingerz Triumvirate clan info!
__________________
[¥]~[¥]~[¥]~[¥]~ATTENTION~[¥]~[¥]~[¥]~[¥]
1. I'll be ghosting the forums every now and then, but I will be on in-game.
2. I need any artist's talent to help me with concept/final art for some OC hybrid species of mine! PM me if you're interested!
[¥]~[¥]~[¥]~[¥]~Some Facts About Me~[¥]~[¥]~[¥]~[¥]
1. You can call me Bo or Critic. I also go by Jei.
2. I'm 100% girl and I would have it no other way, though sometimes being a girl sucks a lot.
3. I am a total boss at roasting people, so say my friends and victims. Beware my fiery words.
4. If I procrastinate in my replies, that means I am being productive someplace else. I have my priorities, and SoD, while high on the list, isn't top. So don't expect lightning-fast replies.
5. If you get on my wrong side, I will beat you senseless with bacon, bury you alive, and dance on your grave. Or the polite equivalent of that.
6. Drama + Me = Your Doom. I make sense. Drama does not. I am logical. Drama is not. I would rather forgive and move forward. Drama would rather spite and drag things on for eternity. You getting my point so far? Aight. Good. If you manage to drag me into any of your drama, I will make it into a personal game/competition that may or may not develop into a personal vendetta, then I will feel justified in roasting you. You have been fairly warned.
7. I am the INTJ personality, if you're into the MBTI personality types.
8. I am an aspiring author and filmwriter. I currently have 187 characters, 25 and counting plotlines, and over 7 book series on my shelves. And 27+ beanie boos keeping those books company.
9. I love cats, books, and coffee, and together those three things form the worldly basis of my life.
10. I stand firm on the foundation of Scripture and Christ, and I believe that God will come again through His Ambassador to take His children to the new earth.
11. Feel free to PM me for anything!
[¥]~[¥]~[¥]~[¥]~In-game Information~[¥]~[¥]~[¥]~[¥]
Been a part of SoD since: August of 2016
Previous Clan Families: The Dragon Racers (JbMiler/httyyd),
The Messengers (alpha zero/Megaboltphoenix)
WARZONE (AlphaSkrillyYT/Trophy Hunter [I, I])
The Forgotten Racers (Knight of fury)
~~~
Viking #1: Rogue Wolf, Elder of Harbingerz
Viking #2: BohemianCritic, proud to lead Harbingerz
Viking #3: DrakanaArcadia , place-holder leader of Harbinger Furiez
Viking #4: StryxStryker, proud elder of The Light Fury Racers
Viking #5: DeviantCritique, Leader of Harbingerz Velocity
~~~
I reject every friend request unless it is from a friend or someone who has notified me they are sending me a request.
[¥]~[¥]~[¥]~[¥]~Discord Servers~[¥]~[¥]~[¥]~[¥]
Clan Leader Lounge | Bohemian's Bunker | Harbingerz Discord Server
[¥]~[¥]~[¥]~[¥]~My SoD Friends~[¥]~[¥]~[¥]~[¥]
flittIngerman | Leafgale | TheBeardedDragonMan |
MysteryXshadowXracer | Milly | EmeraldGemHuntress |
IIXHowliteTerrorXII | JasonBergeron | ishmyth |
Yasashiichan | HashiramaFirstHokage | IIlLordxxFearlII |
hookless | llXValkyrianXBountyXll | Tamra Diamond
[¥]~[¥]~[¥]~[¥]~My Clans~[¥]~[¥]~[¥]~[¥]
Harbingerz
~~~
Together we are unstoppable. Apart we are undaunted.
Forever we are inseparable.
~~~
Clan Trophy Rule: 1,000+ trophies (Bare Minimum is 500 trophies)
Clan Board Rank: 89th
Status: Leader (Viking #2: BohemianCritic)
Total Members: 93/100
Clan Dragons: Venture the Razorwhip
Colors: Mahogany, Navy Blue
Have some clan news you'd like to share? Post it on our Harbingerz News Thread!
Want to join Harbingerz through the forum? Fill out our Recruitment Form!
Do you have some questions about joining Harbingerz? Can't get in touch with a Harbinger in-game or on forum? Look no further: Official Harbingerz Recruitment Thread!
~~~
Harbinger Furiez
Collaborative Tournament clan of Harbingerz and The Light Fury Racers. Closed until CoTC 2020.
Clan Trophy Rule: N/A
Clan Board Rank: N/A
Status: Co-leader (Viking #3: DrakanaArcadia)
Total Members: 1/40
Clan Dragon: Rikkardi the Triple Stryke
Colors: Icy Blue, mahogany
~~~
Harbingerz Velocity
Never stop to doubt. Always look forward.
~~~
Clan Trophy Rule: 200+ trophies (bare min. is 0 trophies)
Clan Board Rank: 1,099th
Status: Leader (Viking #4: StryxStryker)
Total Members: 2/50
Clan Dragon: Trenchblood the Skrill
Colors: Navy Blue, Mahogany
~~~
The Light Fury Racers
Invisible. United. Loyal. Fast.
Masters of the Light
~~~
Clan Trophy Rule: 2,000+ trophies accepted
Clan Board Rank: 29th
Status: Elder (Viking #1: Rogue Wolf)
Total Members: 88/90
Clan Dragon: ? (My safest assumption is the Light Fury XD)
Colors: Light blue, baby blue
~~~
[¥]~[¥]~[¥]~[¥]~My Threads~[¥]~[¥]~[¥]~[¥]
Asterisk Us, Don't Ban us - In-game chat suggestion thread
Mirror Mirror on the wall, Who's the--AAAA OH MY GOSH - Memes thread
Two Truths and a Lie - A Lie Detector Game
Dyslexia! - An Unscramble the Phrase Game
[¥]~[¥]~[¥]~[¥]~Roleplays Hosted by Me~[¥]~[¥]~[¥]~[¥]
Raiders of the Hidden World - Post HTTYD 3 RP [R.I.P... feel free to help me revive this poor RP]
Your Time Begins Now - A murder mystery, virtual reality RP [has not been started; RPer spots still open!]
It was a Dark and Stormy Night - A free-for-all multiverse RP
[¥]~[¥]~[¥]~[¥]~The Blurb Song Series~[¥]~[¥]~[¥]~[¥]
Space Pirates - in progress
[¥]~[¥]~[¥]~The Cardinal quintessence~[¥]~[¥]~[¥]
Tashan = Mind behind Time
Rakjak
= Mind behind Energy
Narcadia = Mind behind Motion
Musefangr = Mind behind Matter
Arktan = Mind behind the Mind
Artist/RP reference forms can be tracked or found on this thread:
[¥]~[¥]~[¥]~[¥]~A Few Favorite Reads
~[¥]~[¥]~[¥]~[¥]
Three Men in a Boat - Jerome K. Jerome
The Hunger Games - Suzanne Collins
How to Train Your Dragon - Cressida Cowell
Keeper of the Lost Cities - Shannon Messenger
Magnus Chase & the Gods of Asgard - Rick Riordan
The Final Empire - Brandon Sanderson
Ranger's Apprentice - John Flanagan
A Tale of Two Cities - Charles Dickens
Assassin's Creed (novels based off the game) - Oliver Bowden
The Strange Case of Dr. Jekyll and Mr. Hyde - Robert Louis Stevenson
J.R.R. Tolkien: A Biography - Humphrey Carpenter
The Maze Runner - James Dashner
The Great Divorce - C.S. Lewis
[¥]~[¥]~[¥]~[¥]~Favorite Musicy Things~[¥]~[¥]~[¥]~[¥]
Imagine Dragons - alt. rock artist
Philter - instrumental/synth/piano artist
EDM - music genre
Toby Mac - Christian music artist
Jekyll and Hyde - song by Jonathan Thulin
Scorecore/Epicore - music genres
Soundtracks - movie tracks/genre
Tungevaag & Raaban - EDM/pop artist duo
Gareth Coker - Videogame artist
Million Lights - song by Tungevaag & Raaban
Silence - Marshmello
Try Again - Tungevaag & Raaban, A7S
Third Date - HTTYD track by John Powell
Grip - song by Seeb and Bastille
Turning Away - song by Celtic Thunder
Monster - song by Skillet
In hidepop - music genre
High Hopes - song by Panic! At The Disco
We are Legends - song by Hardwell, KAAZE, Jonathan Mendelsohn
[¥]~[¥]~[¥]~[¥]~Favorite Things~[¥]~[¥]~[¥]~[¥]
Reading
Writing
Roleplaying
Sleeping
Not running
Skittles
Beanie Boos
Brandon Sanderson and his trilogy, Mistborn
Cats... lots of em
All things medieval
Word play
Correct grammar and spelling
Riddles
Card games
Philosophy
Escape rooms
Murder mysteries (games, parties, movies, etc.)
&nbs
Mon, 05/06/2019 - 22:57
#1
OOH
OOH! We have sister clan now eh? Cool. maybe I'll go there just to annoy all you hidehard Harbingerz..
__________________
What's with calling it a Siggy?
Why not just stick with a plain old
Signature
Well Hello There! if you've gotten this far good job. I usually dont read farther than this on other people's siggys, but that's bc I'm too lazy to wait for them to load...
Here you will find my most of my personal likes, and zero of my dislikes,
because well...I dislike them.
Anyways....
Here is my fav stuff, from HTTYD to my fav animals to
whatever I decide to put here.
If you really want to know what I'm like, dont ask me, ask some of my fellow dragon riders
TheBohemianCritic, HashiramaFirstHokage, xXkiararararaXx, FlittIngerman, Baron Flynt, RosaleetheBrave
xXCardinalxWingsXx, Leafgale and many others whom I cant remember as I type this.
The Terrible Terror is Me trying to roast my friends. They give me a fish at the end out of pity.
Made by EmeraldHuntress65 (Not me)
(Made by Flitt, and is actually pretty cool no matter what she says)
If you want to, Join Harbingerz! We have a recruitment page somewhere on the forums.
A News page too (though there aint much news on it yet)
If you want to find me in game, either friend me (well you have to find me to do that first) or look for me with my loving W. Death Groundbreaker (who's pic won't load so oh well).
GRIMMEL IS THE ULTIMATE VILLIAN!!!
Firefin the Screamborn by Flitt
(The Screamborn is said to be born from the screaming death's dying cry)
This is GravyBoat, and BoatyGravy.
(Done by Flitt who made these out of three words: Lava, Gravy, and Tuffnut)
This is Starchbeard the Potato Dragon by Flitt
Wanna See A REAL LIVE DRAGON?
Look no further, for this dragon can live in your house, and steal your heart.
BEARDED DRAGONS FOREVER!!
(Leviathan 2016-2018)
I love LEGO
Want me to make a build?
PM me and I'll try to make what you requested (no promises, I have limitations people)
This is a Lego rocket car I built that my friend homemade some rocket fuel for.
It didnt go very far but the flame that was created was pretty awesome
(Yes that is real purple fire)
WOW!!
You made it to the END!!
(I usually never, ever, ever make it to the end of peoples siggys, but dont take it personally)
Also, since your here, I've got a special surprise for you.
You are now entitled to call me by the name my loving (or not so loving) friends do.
Lord Alpha Bouncy Unicorn.
Mon, 05/06/2019 - 23:01
#2
If humans have skin, and potatoes have skin, WE'RE POTATOES
I will personally hold your burial service and lower your aggravating car.cass into your billionth grave if you do that... X.X
Mon, 05/06/2019 - 23:03
#3
Edit:
Edit: diehard not hidehard. I have no idea what a hidehard is. unless of course its me. with my thick hide.
Mon, 05/06/2019 - 23:08
#4
WATERMELON... INSIDE... A WATERMELON
Are you trying to admit that you are fat?
Mon, 05/06/2019 - 23:11
#5
Of Course
Of course I am. But it's more like Stoic the Vast fat, not Gobber fat. This might scare away potential clan members if you roast people to hard boss...not to burn you back or anything...cough cough...
Mon, 05/06/2019 - 23:16
#6
Roasting is pretty much my
Roasting is pretty much my only skill. That and making people laugh. What're your skills? Fat and aggravating? Fat does burn pretty well...
I wouldn't call Stoick the Vast "fat"... more like stocky or borderline chunky.
Mon, 05/06/2019 - 23:21
#7
Yes, Yes, and................................................Yes
True True. You shoulda named your clan BBQ cuz of all the roasting that goes on there. Fat...not really, aggravating, well that depends. I guess it's my way of standing out in a crowd. That and it makes people laugh, and cry, and get mad, but they still like me all the same. (for the record I haven't made anybody mad or cry yet)
Mon, 05/06/2019 - 23:26
#8
If humans have skin, and potatoes have skin, WE'RE POTATOES
A clan leader's gotta maintain order and discipline or nothing will get done, you know. You can't just slap a hunk of meat on the grill and expect it to cook itself, can you? You have to roast it yourself till it's just right. Gosh I can't believe I just compared leadership to BBQing. That's one for the books. Have fun with that, Unifarts.
For the record you have made me mad. Mad to the point of burying you for the 45,387th time in my head. But that's beside my point. You have yet to make me cry whether from laughter or hopelessness about your aggravation.
Mon, 05/06/2019 - 23:44
#9
Well, Potatoes do have thin skin...
Well, It's a good thing that I pre-dug all those graves then. Your welcome. I can now tell all my friends that I made someone so mad, then envisioned burying me 45,387 times in their head. That's gotta be a Guiness Word Record! Thanks boss.
This'll probably warrant another few funerals, so anybody who reads this is invited for all the food, and watching Critic Dance. (on my grave that is)
Tue, 05/07/2019 - 02:26
#10
o.o
sister clan? I did not think it was going to happen, ill be right over sending a request with MaddyCrowe. She does not have any trophies yet, though, i have not been able to race because of the darn internet.
__________________
Discover the Dragonbloods in the links below...
I Am Dragonblood: Fury's Friend
I Am Dragonblood: Alpha and Chief
I am now on YouTube!
SoD: flitt Ingerman
chickens!: The Chickeneer
Find me on Wattpad: FlittIngerman

My internet keeps running out so you won't be seeing much of me

BEWARE MY WEARLE OF SIGGY GUARDIANS, THEY DO NOT TAKE KINDLY TO INTRUDERS.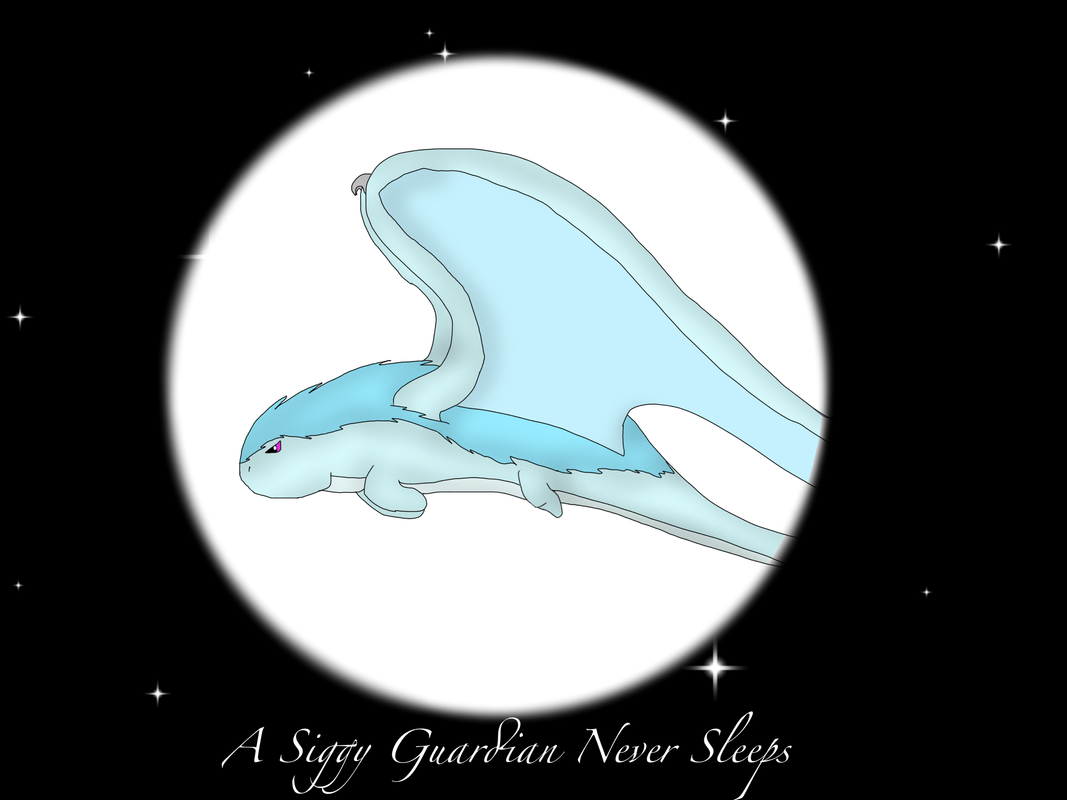 Although if you get to the end you may find something for you.......
thank you to all who have created the dragons for the Wearle!
Ice Woolly and Heckran by Speedyleaf
Dragonriders Fury for the banners!
LissaFish for Infernace
Flickering and Ka Shayam by ImDerpySheylaYT
SilverNight
Piggy
thank you again!
GET RID OF CAPTCHA! It's awful, and won't let
me post ANYTHING!
When I say hrrr, I'm not speaking something from Minecraft, I'm speaking dragontongue from the Last Dragon Chronicles. Right, now that's cleared up...
THIS SIGGY CONTAINS:
My Clans
About me.
Links
Art
Screenshots
My Dragons
Something for You
Thank you, Celene!
~~~~~~~~~~~~~~~~~~~~~~~~~~~~~~~~~~~~~~~~~~~~~~~~~~~
I am
-

FLITT

-
Elder of
Clan gifs made by the brilliant Madoka, thank you!
Made by The Bohemian Critic. :D
Made by EmeraldHuntress65. Thanks!I
~~~~~~~~~~~~~~~~~~~~~~~~~~~~~~~~~~~~~~~~~~~~~~~~~~~~~~~~~~~
-Mythyque
of
Banners made by EmeraldHuntress65. Thank you!
~~~~~~~~~~~~~~~~~~~~~~~~~~~~~~~~~~~~~~~~~~~~~~~~~~~~~~
- Syndryus -
formerly
Thank you EmeraldHuntress65!
~~~~~~~~~~~~~~~~~~~~~~~~~~~~~~~~~~~~~~~~~~~~~~~~~~~~~~~~~~~
About me in game.
main acc: flittIngerman
trophies: over a thousand
dragons: see end of siggy
profiles on flitt's acc:
Mythyque
trophies: over a hundred
dragons: see end of siggy
Fearnix
trophies: ?
dragons: ?
chat ban acc: flittIngerfyre
trophies: don't know
dragons: can't remember
chat ban acc: Syndrius
trophies: don't know
dragons: don't know
inactive acc: WarriorFyre
trophies: don't know
dragons: don't know
racing style: dirty (mainly because I'm not that good)
likes: chatting with friends, racing, firing at the headmaster when he gives me chat ban, looking for glitches, doing battles
dislikes: bad glitches, people shouting, being logged out
A little about me in rl:
I am home educated.
I keep chickens
I've never made a phone call
I draw
I write
I do photography
I love dragons (obviously)
likes: training chickens, storms (don't know why), reading, cacti, whittling, dragons!
dislikes: rabbits, masks, dolls, clowns, when someone says 'let the boys do that ' that really riles me,.when pens are left clicked on, scarves, is it scarves or scarfs? Autocorrect, mushrooms, colds, being bossed about.
I occasionally creat a namesake dragon and send it to someone. You have been warned.
Some of my favourite books:
The Last Dragon Chronicles
The Inheritance Cycle
The Lionboy trilogy
Halo
The Erth Dragons
The Unicorne Files
The Hunger Games
The Books of Beginning
The Promises of Dr. Sigmundus
The Flaxfield Quartet
The Maze Runner
Sky song
Mortal Engines
and the list goes on!
~~~~~~~~~~~~~~~~~~~~~~~~~~~~~~~~~~~~~~~
Some Links:
The Empty Inn || A Short Story
To Be a Dragon || A Dragon's Journal
~~~~~~~~~~~~~~~~~~~~~~~~~~~~~~~~~~~~~~~~~~~~~~~~~~~~~~~
Art by Speedyleaf
Flightingale the Steaming Stormswallower
Backstory: Flightingale never used to be a dragon. She used to be a farmer's slave, beaten, bruised, toiling away in the heat of midday. One night, she was standing by her window looking out at the moonlit mountains, when she heard a small scratching in her tiny room. She turned to see and sitting on her bed, looking quite pleased with itself, was a baby Stormswallow. Of course she was frightened, but it soon became apparent that it wouldn't hurt her. It leapt down to the floor and ran to the window, glancing from her to the window and back. She opened the window for it but it just stood there, looking at her sadly. She realised it couldn't fly, and in sympathy she picked it up, crept down stairs and quietly let herself out. Putting the dragon down she said; 'go on, young one, be free like I wish I could be.' It started to scamper off but then it stopped and turned back. She waved it off and began to make her way back to the house, then pain blossomed in her shoulder. The young dragon had scratched her. but it wasn't a bad pain, it spread through her like fire, kindling a dragons spark in her. That night Flightingale flew free as a dragon.
Ka Ledasio, the skradder, by the amazing Speedyleaf.
Backstory: She is the mysterious leader of the mysterious Whitetalons, a group of dragons who all have the middle claw of their right foot white. She is feared among people, respected among dragons. Like a shadow upon a shadow she soars through the night, like a phantom of fleetness she swoops through the day. Any who meet her bow to get regalness, her strong will, her quick, clever eyes. Like a ghost of a story she flits on the edge of memory, always there, somewhere, yet just out of reach like a dream. She saw Flightingale's first flight, the young Stormswallower grow, Gabryall's loneliness broken. She was there for them all, leading in dreams, thoughts, small whispered words in their ears. Is she real? Or is she just a fantasy? Flying at the edge of minds. Maybe you will meet her, maybe you won't, who know but her and Whitetalons. Maybe, just maybe, she is with you now.
Newt, my flamewhipper
Sath Hansworthy
Thank you!
Art by AndreaEaston
Gabryall the Catastrophic Sentinel
Clawwyng the Tingecutter
Skye, the curly nadder ↑ and Whppersnap, the deadly claw ↓
Kean ↑ and Adwen ↓
the Screaming Death Seance
The Flarehelm Siblings
Hoverstrike in mad mode
Thank you!
Art by ImDerpySheylaYT
Crimson the Giarogia
The grumpy Connwaer
Direhark the Demonic Tailfire
Puffflight the Chichi Mitchy.
Acidian the Acid Death
Firespin the Fire Wraith
Bramble
Cynder
Nightingstorm the Light Gripper
Thank you!
Art by Toshi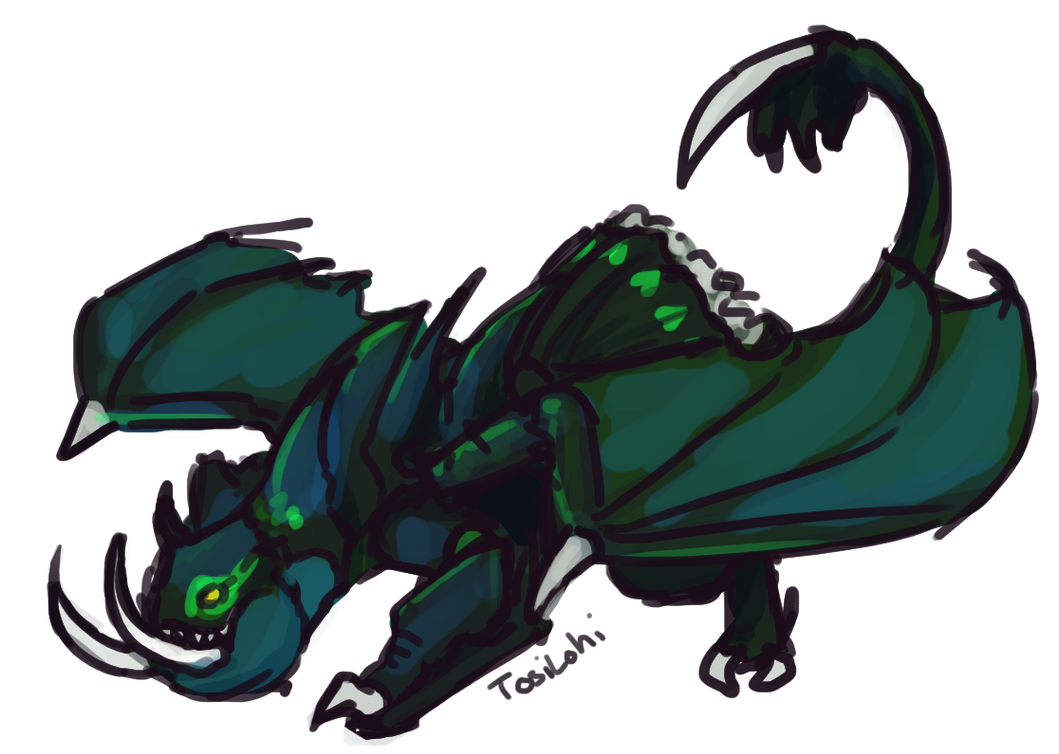 Prettystryke the Tutugripper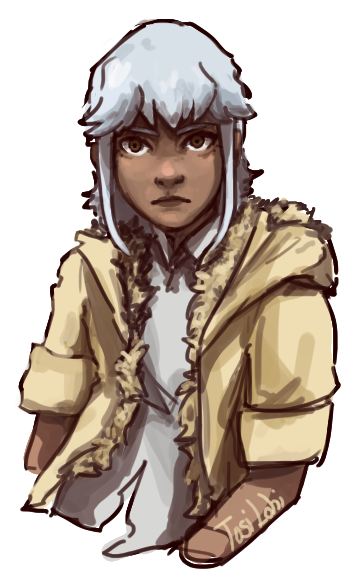 Sath
Thanks!
Art by Lissa
Galaxia the deathsong
Thorn the Desert Thistle
Fearnix the Punda
Thanks!
Arts by others
Vennomm the Poison Dart Fury by LilyStark. Thank you!
Flickering, my flightmare, by SangoMichiko13. Thank you!
Lyulf by the talented ZestyDragonWing. Thank you!
Arianwen my light fury by SangoMachiko13. Thanks!
Shader the Lightning Rod by kasanelover. Thanks!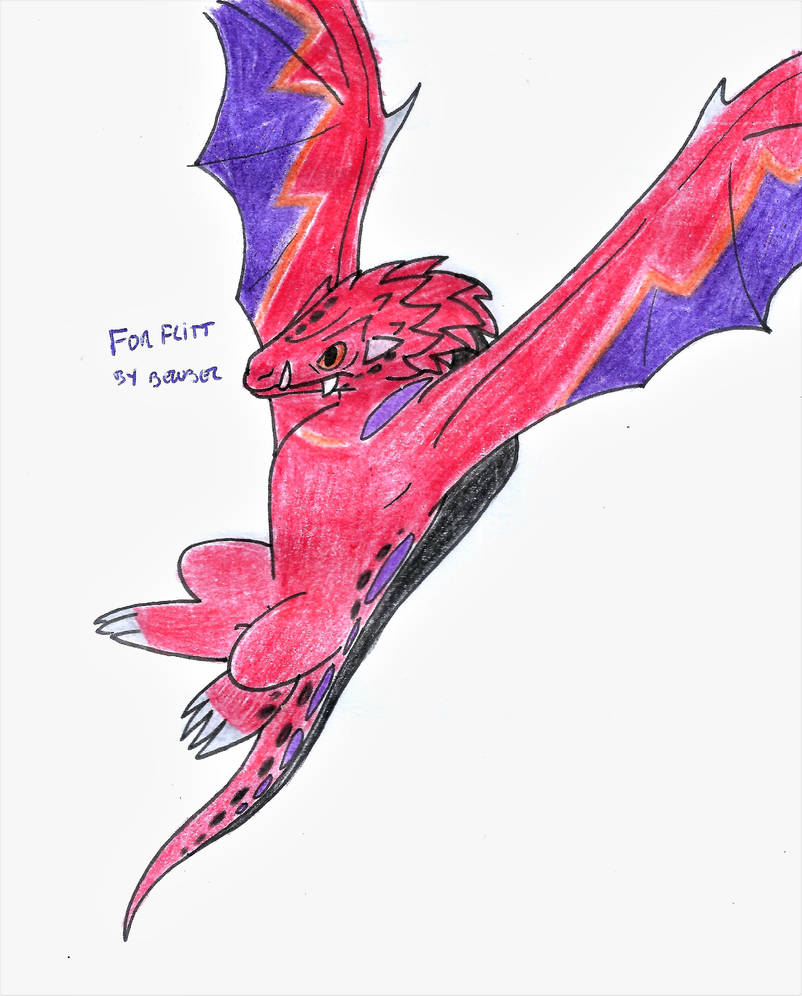 Irefyre the Ire Igneous by belubel, thank you!
Gale the nightlight by StellaMontague, thanks!
flittIngerman, by me.
Skelly the Hopefury by WinterSilverCat. Ty!
flittIngerman and Flickering by the most talented Fireflash, tysm!!!!!
These four Whitetalon Phantoms by the most brilliant Madoka. Tysm!!!
Mythyque by SilverNight. Tysm!!!
Skybreaker the razorwhip by Kaydejesus. Ty!!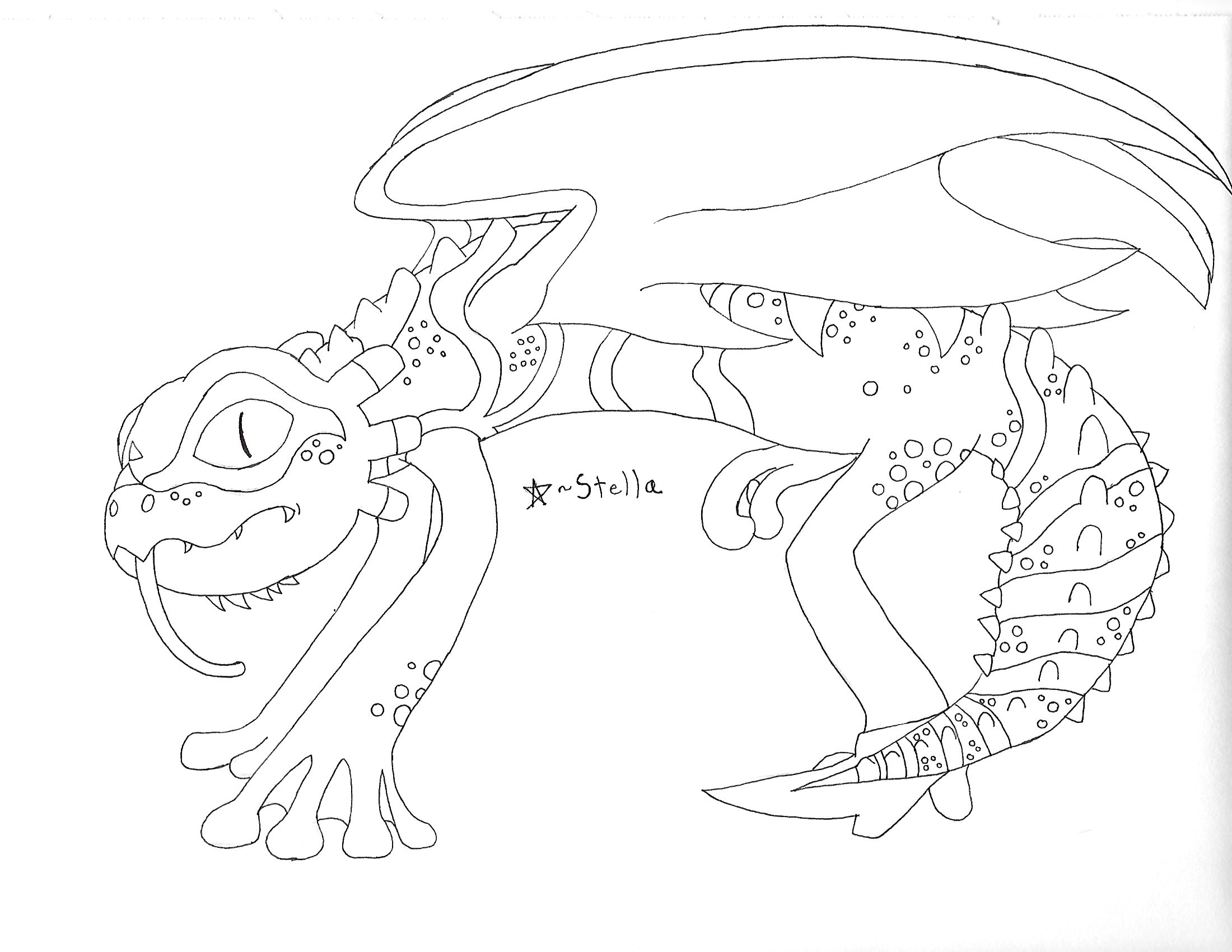 Newt, by warrior. Ty!
Flitt with wings, edit done by Root. Tysm!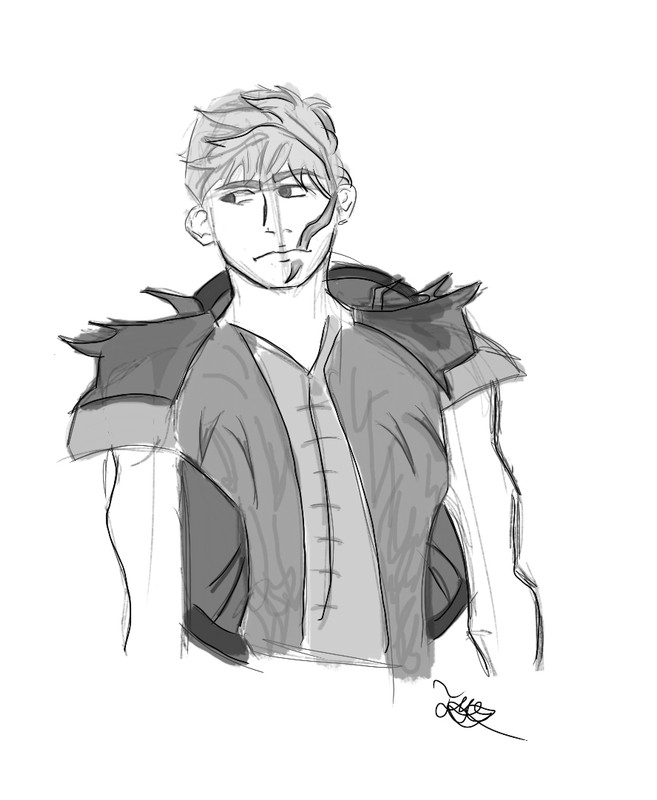 Moonflare by FireNightStar. Thankies!!
Thorn the Desert Thistle by Lissa, tysm!!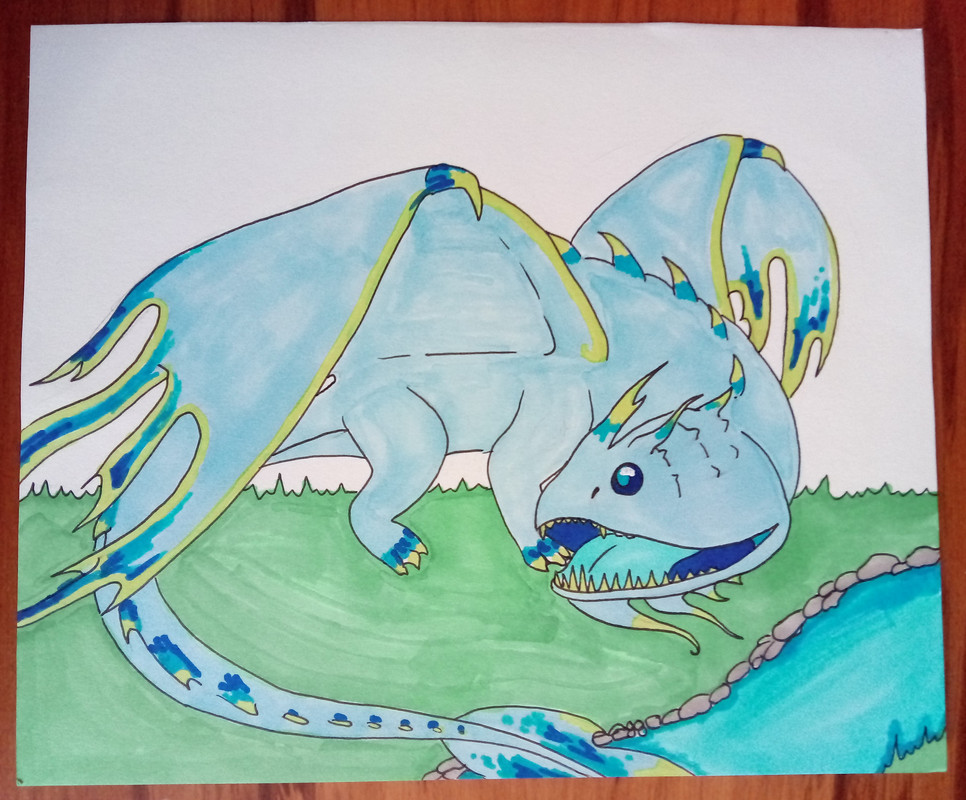 Flickering by Izzy. Tysm!!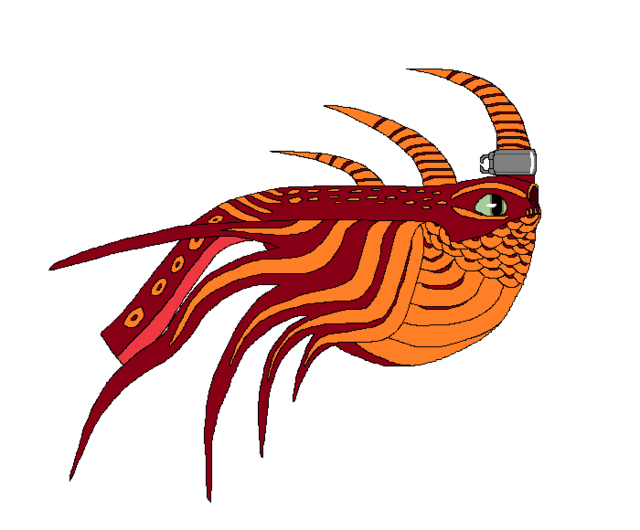 Aquasia by HoneyCloudy. Ty!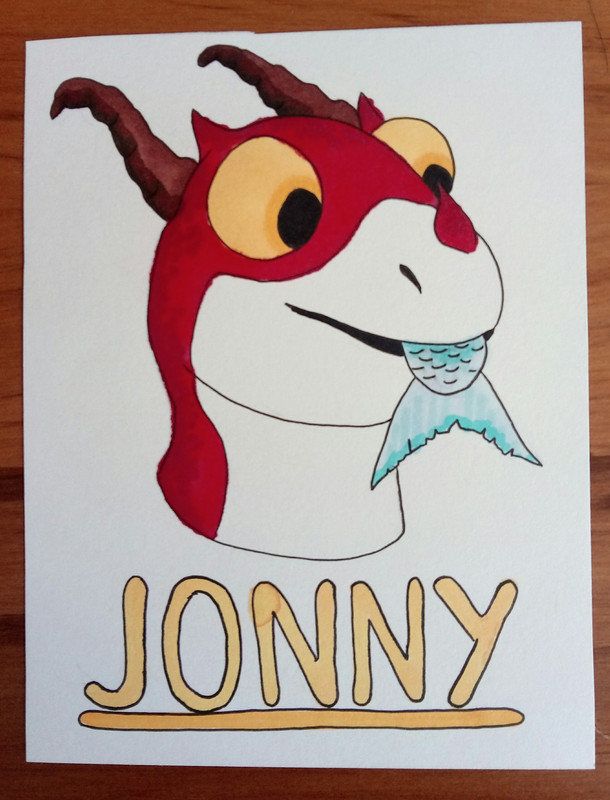 By Izzy ty!
by Kasanelover. Ty!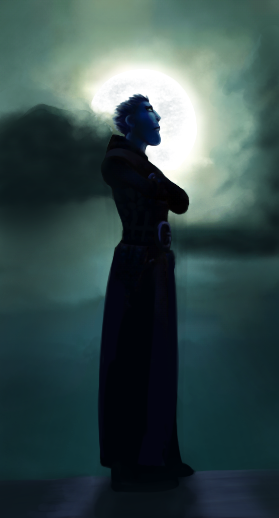 moonlit Grimmel. Edit by dil. Ty!
SeaFury by RainbowSkrillStrike. ty!
Dozeer, by kasanelover. Tyyyyyy!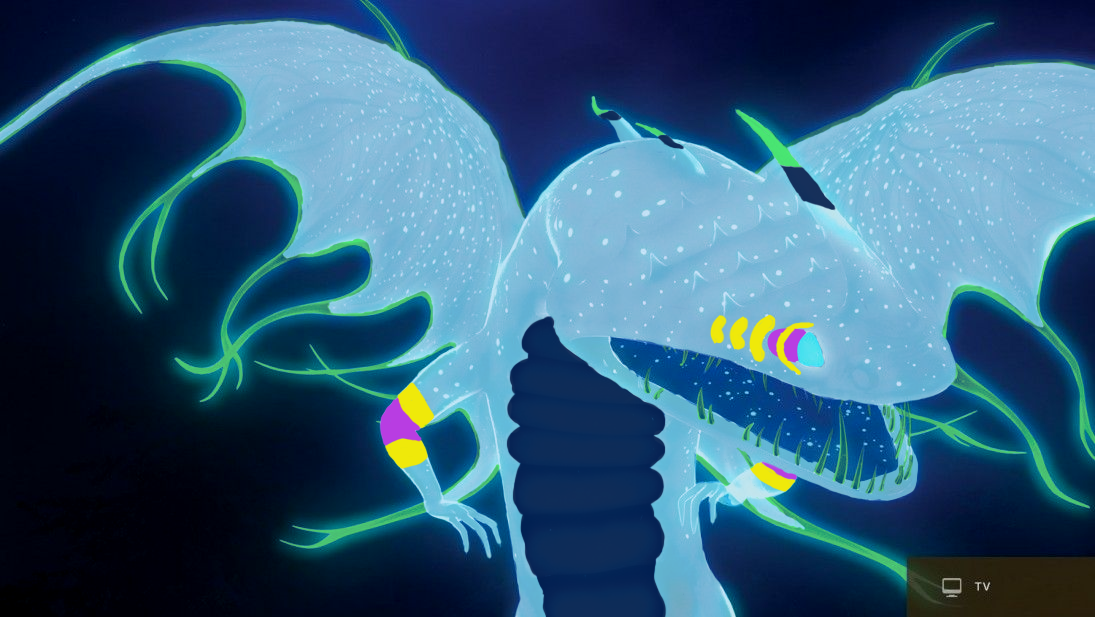 Flickering, edit done by Midnight. Tyyyyyy!
~~~~~~~~~~~~~~~~~~~~~~~~~~~~~~~~~~~~~~~~~~~~~~~~~~~~~~
flitt's Gallery
Flickering, my first dragon
My nadder, Glimmerwing
Conri my woolly howl
Me and Taron flying over the chasm.
Nightspark
Newt
Fyreryft
NightReaper
Meeting Galant for the first time.
Saphron
Galant
Gadzooks
Left n Right have seen something
Watching over the school with Crash n Smash
Flying with Nameless
Crick
Grockle
Jacynder
Sunflare
Galaxia
Unknowable.
Taron
Storm razore
The furious chick, Connwaer
~~~~~~~~~~~~~~~~~~~~~~~~~~~~~~~~~~~~~~~~~~~~~~~~~~~~~
Mythyque's Gallery
I saw someone else with a picture like this, so when Mythyque got Tallique, a sand wraith, I had to get it.
Open wide
THIS IS NOT AN EDIT.
Conri appeared in tg while I was on Myth's profile
~~~~~~~~~~~~~~~~~~~~~~~~~~~~~~~~~~~~~~~~~~~~~~~~~~~~~~~
flitt's dragons:
Flickering - flightmare (titan)

Nightspark - flightmare

Crick - m. nightmare

Nameless - m. nightmare

Grockle - groncicle

Hoverstrike - gronckle

Glimmerwing - deadly nadder

Jinx - screaming death (titan)

Hex - screaming death

Chaser - whispering death

Deadling - whispering death

NightReaper - deathgripper

Fyreryft -fireworm queen

Newt - flamewhipper

Cloudlord - stormcutter

Sunflare - stormcutter

Left n Right - hideous zippleback

Crash n Smash - hideous zippleback

Skybreaker - razorwhip

Galaxia - deathsong

Conri - woolly howl

Velocity - speed stinger

Unknowable - sweet death

Taron - skrill (titan)
Daggawing - armourwing
Jacynder - deadly nadder
Tywyll - flightmare
Storm razore - skrill
Gadzooks - grapple grounder
Galant - crimson goregutter (titan)
Saphron - sliquifier
Fyreking - fireworm
Lyulf - woolly howl
Infernado -typhoomarang
Jonny - Terrible Terror (titan)
Teslawing - Shockjaw
Nomed - Devilish Dervish
Saffire - Fire Terror
Ice Woolly - woolly
Windfall - silver phantom
Toothless - night fury
Arianwen - light fury
~~~~~~~~~~~~~~~~~~~~~~~~~~~~~~~~~~~~~~~~~~~~~~~~~~~~
Mythyque's Dragons.
Tallique - sand wraith
Sandique - sand wraith
Sapphique - skrill
Eruptique - eruptodon
Esnique - raincutter
Unique - speed stinger
Ique - prickleboggle
Chalique - changewing
- grapple grounder
Toothless - night fury
Arianwen - light fury
Didn't think I had that many dragons!
MORE COMING SOON...
~~~~~~~~~~~~~~~~~~~~~~~~~~~~~~~~~~~~~~~~~~~~~~~~~~~~~
pm me the answer to this riddle to get yourself a dragon creation.
If you call my name, I vanish. What am I?
~~~~~~~~~~~~~~~~~~~~~~~~~~~~~~~~~~~~~~~~~~~~~~~~~~~~~~~~
some gifs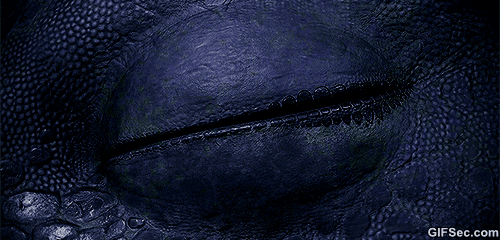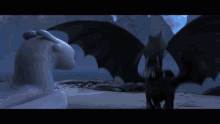 I'll leave you with Sunflare coughing up an invisible fish.
Who's online
There are currently 12 users and 82 guests online.