HACKER?!
__________________
MERP
Welcome to S-Ham's Signature!
Ah, it seems you have decided to enter my signature. Warning: it is kind of long looking, but it is just full of memes, links, and information about me.
In Game Name: gianntgg
Main dragons: Saphirra (titan Razorwhip), Death (Monstrous Nightmare, what an original name), Athena(titan Stormcutter)
Adventurer level: 35
Stars: 1.5 golden stars
Trophies: uh 300+
Clan: Racers from Pure Darkness
Clan Status: Leader
Trained dragons: Umm 25 or something
Un-hatched eggs: 1
Titans: 2- Stormcutter, Razorwhip
My farm: Dragonfarmer (so uncreative ikr)
Playing since: first or second year it came out
Friend code: 6tgfv (but please pm first so I know who you are!)
IRL me:
Name: Ah, well it starts with an S
Age: yeah NO
Birthday: Jan 13
Nationality: merca
Hobbies: drawing, reading,well the list goes on
Favorite Musical Band: Imagine Dragons, Beck
Current Subject: Woah, buddy.
I AM UNABLE TO DO ANY DIGITAL ART AT THE MOMENT DUE TO MY COMPUTER WHICH IS BROKEN
FAVORITE QUOTES!
"I wash my hands of this weirdness." ~Captain Jack Sparrow
"I try not to think. It interferes with being nuts." ~Leo Valdez
"What do you know about the force?" ~Luke Skywalker
"It's a power that Jedi have that lets them control people and... make things float." ~Rey
"Impressive. Every word you just said was wrong." ~Luke Skywalker
"I told you. I don't want to join your super-secret boy band!" ~Tony Stark
"I find that answer vague and unconvincing." ~K-2SO
"Ever had a flying burrito hit you? Well, it's a deadly projectile, right up there with cannonballs and grenades."~Percy Jackson
MEMES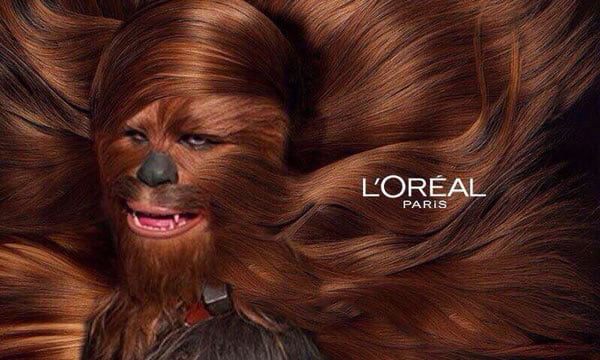 FANDOMS
Percy Jackson and the Olympians
Magnus Chase and the Gods of Asgard
Harry Potter (Ravenclaws Ravenclaws oi oi oi!)
The List Goes On...
REQUESTS (each one opens to a link)! green=open, red=closed
DRAGON OR VIKING EDIT REQUESTS
COLOR OVERS/RECOLORS whatchamacallem
Night Fury Base Requests
THE STORY OF A WARRIOR FANFICTION (it's really not that great)
ROLEPLAYS I'M IN/WAS IN
The Ravers-A SoD RP-Finished-On the Last Page, I Drew Some Art, Check It Out!
EXTRA STUFF
Friends on SoD (game)
(No one you'll know)
Roxlied
queen isabella
Marigold brave
liza the first
Astridrdc
Giantrdc
Friends On SoD (forums)
i dunno who wanna be here! pm me if you consider me a friend
KittyLlama
Profile picture recolored by me
SOME SNAZZY ART!
by KittyLlama (brochacho) tis amazing!
Yeah to be continued..
Fri, 11/10/2017 - 18:00
#1
Oh dear.
it's just a white and light colored dragon in the lighting of the training grounds, i doubt they are hackers.
__________________
Welcome to my Signature
BEWARE 0PAL
AND NightOwl
Beware WhipLash the Cyber FlightMare
Species: Flightmare
Biotech: 60% Robot
Cyber ability: Able to create ice barriers made of enhanced mist used as a shield wall to protect herself or other things to where only heat can penetrate through and paralyze organics that touches the shield.
Rosemary
By KittyLlama
By DemonGuitarz on Da
Thanks a MILLION to Arrowalker for a AW-MAZING Pic of Rosemary!
Rosemary is hiccups sister, she is normally a very outspoken person who does not like strangers. She is shy around few people and loves to talk. she got her dragon when she went to her favorite cave when she saw the egg was hatching she looked over the edge of the cave where she was watching and fell down, the egg hatched and they bonded quickly. Now they soar the skies together with another freind they found injured. Shadow. They found her after escaping the hunters, she come up to them with a hurt leg they took her in and Shadow has been with them ever since.
This is Rosemary's weapon, credit to Mechfighter. Thanks!
Selecta Eye
By, BoomBox74
Selecta, by the amazing KittyLlama!
This is Selecta and Sharp Shot, credit to Arrowwalker, TYSM!
Edit by me, base by animal girl
Name: Selecta Eye
Age: 18
Favorites: Rare dragons, Hunting common ones.
Dragon:Sharp Shot (Titan Whispering Death)
Occupation: Dragon Hunter, on ship and interrogator, not officially though
Backstory:
she is just recently blind and has a hard time getting around, she dislikes people who just assume she can't do things because she is blind. She will try to prove herself which sometimes gets her into trouble. She is not heartless and will free the rare dragons (Behind the other hunters back) She will stand up to the other hunters if one of the dragons or prisoners are being hurt by them. She does not like the riders. Her mother died when she was young, Her father dissapeared at sea, her best friend Nathaniel is still at the base. Her freind and father-figure Ross runs a clothing shop near the middle of the base. She is good with a sword and is good at fighting if she needs to, those methods have been compromised since she has been blind though. She is strong and brave, good-hearted and rooted in her opinion. She loves to take long walks in the forest when on land, when on a ship she loves to talk to the other hunters and prisioners and maybe, if no one wants to talk she will talk to the dragons, she is careful around strangers but will talk to them to find out more, you could say she is an interrogator, but not officially. Once she trusts someone she will give her life for them.
Catherine
Credit To the amazing ArrowWalker!!
Credit to BoomBox74
Credit to Aleyras
Credit to Dylieh
Name: Catherine
Tribe: Berserker
Age: 16
Personality: WiP
This is Blitz, My Solarflare Skrill, credit to Wutend Bonfire
(Some fan art, credit to piggy for the first and Alexandradragonrider for the latter, based off Wutends fan species)
Name: Blitz
Breed: SolarFlare Skrill
BackStory:
Blitz' Story
"Come on, Opal, let's land for the night" Rosemary whispered to her Black and green Titian RazorWhip, Opal. Opal dived down towards a rocky island, the island was home to a variety of rocks and a small lake, with a few fish that you could see swimming along in the sparkling, clear water. Rosemary looks over the rocky terrain and spots a cave, small but big enough to provide the two shelter for the night.
"Opal, let's go down to the pond first, for dinner, then to that cave" Rosemary whispers to Opal, Opal rumbles in agreement as she alters her course to go to the pond.
With a few strong beats from Opal's large wings you come to a stop at the pond. "Feel free to fish, Opal" Rosemary says as she grabs her fishing pole and begins to fish.
As she fished and Opal frolicked in the water a large dragon, with blue spongy wings and very developed legs walked stealthily up behind her, Rosemary only noticed it after she felt it's warm breath on her neck. She froze immediately out of habit, but gathered up her strength and turned around, "It's a-a SolarFlare Skrill!" She whispers to herself as the beautiful beast looked angrily into her eyes, it was filthy, from head to toe (or claw as the case may be) and angry as a hornet. Rosemary gulped and wracked her memory on facts about this dragon, rare, a ground dweller, hates getting dirty. "Wait that's it! Come on, let's go give you a bath" Rosemary said as she attempted to train the female SolarFlare Skrill, which only ended in the dragon attempting to bite her hand off, "Plan B" Rosemary said as she ran into the water, startling the SolarFlare Skrill, and causing it to chase her. Rosemary saw her chance as the dragon stopped and in that moment of unbalanced distraction Rosemary dunked the dragon and began to scrub it with some sweet-smelling leaves that she had found while going through her pockets for something, the leaves were there, Rosemary had no idea how they had gotten there but, (Thanks to Opal) they were there. The SolarFlare struggled for a moment, but when she realized Rosemary was cleaning her she stopped and happily sat there, enjoying being cleaned.
When Rosemary was finished the dragon nuzzled her. "I will call you Blitz, is that ok?" Rosemary asks, the newly dubbed Blitz nodded in agreement. "Ok then, Blitz, nice to meet you" Rosemary said as she put out her hand to tame Blitz, who complied.
Rosemary finished her fishing and the trio went to the small cave, where they ate their dinner and slept for the night.
Ever since that day Blitz has been a constant companion of Rosemary.
OceanSwirl My vesupa, by Bravelly
This is Tearsa, my Muddycri, thanks chameishida!
Name: Tearsa
Breed: Muddycri
Backstory: This little one was found alone, scared and sick by Rosemary. She brought her home and cared for him but once he was better he did not want to leave! So now Tearsa lives with Rosemary and her family, helping keep Rosemary company during the long days at the school.
This is My Slackerish Sluggish, thanks to chameishida!
Name: SwiftWings
Breed: Slackerish Sluggish
Backstory: I found this lazy cutie while flying low over Gronkle Island on Opal, we heard the terrified screeching roar of a frightened baby dragon. We decided to investigate and together, me and Opal flew down. What we found supriesed us. There was three Scauldrons surrounding a baby dragon, not just any baby dragon but a Slackerish Sluggish! It's mother was gone.. I had no Idea what had happened, the small one had a scratch that was bleeding right next to it's eye. The poor thing couldn't protect itself so me and Opal fought off the Scauldrons. We brought the baby home and nursed it's wound and SwiftWings has been with me ever since!
Opal
A human version of Opal by KittyLlama
Thanks a million to Arrowwalker for this EPIC Headshot of Opal!
By BoomBox74, thankies a million!!
Credit to ShiroCageFox for this pic of Opal
Opal quick sketch by ArrowWalker
Thanks to Zikta for this amazing pic of my Razorwip Opal
Thanks to ScarfyWings For a pic of Opal, My RazorWhip
Thanks to Scarfy Wings for a pic of a now-Titan Opal
Opal is a kind dragon with a will of steel. She likes pictures and target practise. She recently just Titaned up, YAY!
By S-ham, thanks!
Ocean Waters
Ocean Waters is a kind, majestic dragon that loves to give. She will help anyone no matter how small.
This is Shadow, my Night Fury Oc, credit to Mega for the base.
Rosemary and Shadow, credt to the always-amazing KittyLlama!
Thanks to WraithSkrill for this edit and the drawing above!
Thanks to NeverEndingSilverstorm
Streak
Streak is the first dragon I ever had on this game, she is happily posing for her picture.
Name: Streak
breed: Deadly Nadder
Backstory: TBD
ColdShear
ColdShear, by Dragonist Hellen
ColdShear Doodle by Dragonist Hellen
Desert Beauty
Thanks to Boombox74 for this pic of Desert Beauty and Rosemary
Credit to Merricup Night Fury
Desert Beauty is happily staring at the water, just offscreen.
This is Desert Beauty and Riptide the Thunderdrum. Rip is Piggyxl's character. Credit to piggy
Name: Desert Beauty
Breed: Sand wraith
Backstory: TBD
Fri, 11/10/2017 - 18:09
#2
K
Oh ok
I had never seen neon dragon s before so i was taking caution
Sat, 11/11/2017 - 02:29
#3
Im sorry to say that but its
Im sorry to say that but its no neon dragon.In different maps the skins look a bit different.In TG and Melody island they get brighter.I have a yellow titan razorwhip and often she shines rly golden.
__________________
You're searching for a competitive clan?
Join us and we will teach you well about racing, dragons and the mysteries of the world around Berk.
(note:non CoC clan)
GO UNITED LEGENDS
"Freedom.Loyality.Friendship"
YOUTUBE:Silvignis The Dragonrider
VIKING: XxAndromedaTheStarRiderxX
Dragons(*=lv30):
Valor(Sandwraith/female)*
Foxy(Sandwraith/male)*
Sephiron(Snad Wraith/male)
Thunderstorm(Skrill/male)*
Ragnell(Razorwhip/female)*
Omega(Speed Stinger/female)
Song Of Storms(Deathsong/female)
Tyranitar(Armorwing/male)
Mangs(Flamewhipper/male)
Yune(M.Nightmare/female)*
Aura(Flightmare/female)
Frostburn(Gronicle/female)
Brave Sting(Nadder/female)*
Echo(Nadder/male)
Angel Of Darkness(Woolly Howl/female)*
Dark Soul(Singetail/male)
Tiamat(Raincutter/female)*
The Great Black(Eruptodon/male)
L(Whispering Death/male)
Bonnie(Tide Glider/male)
Phantom and Plasma(Zipper/male)
Vitalis(Prickleboggle/male)
Minerva(Triple Stryke/female)*
Tyr(Triple Stryke/male)
Bubblebeam(Sliquifer/female)
Shi(Bonenapper/male)
Freddy(Horburble/male)
Phoenixfly(Stormcutter/female)*
Medeus(Timberjack/male)
Hackermuffin(Moldruffle/male)
Idoun(Scuttleclaw/female)
XxxChomperxxX(Terrible Terror/male)
Chica(Snow Wraith/female)
Wild Charge(Shockjaw/female)
Odahviing(Windwalker/male)
Silverfire(Fireworm Queen/female)
Boomburst(Thunderdrum/male)
XxxMLGxxX(Scauldron/male)
Firesoul(Hobblegrunt/male)
Armageddon(Sweat Death/male)
Kamui(Grapple Grounder/male)
Ma best buddies:
XxxMysticalMidnightWarriorxxX(forum acc:AstridTheRogueRider)
StormyEnglish
XxxTheChampionxxX
EragonShadeSlayerx
XxNightFuryGamerxxX
VikingGamerGirl
Eli Elena
My main dragons:
-Phoenixfly(Stormcutter/female)
-Foxy(Sand Wraith/male)
-Yune(Monstrous Nightmare/female)
"Disturb not the harmony of fire, ice or lightning, lest these titans wreak destruction upon the world in which they clash. Though the water's great guardian shall arise to quell the fighting, alone it's song will fail, lest the earth shall turn to ash. O Chosen One, into thine hands bring together all three. Their treasures combined tame the Beast of the Sea."
POKEMON MAIN TEAM:
Gido the Archeops
Loki the Typhloison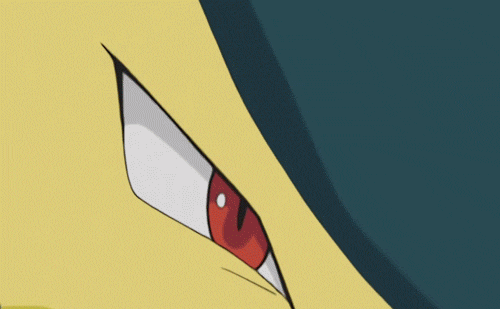 Niord the Feraligatr
Freir the Meganium
Silver the Sneasel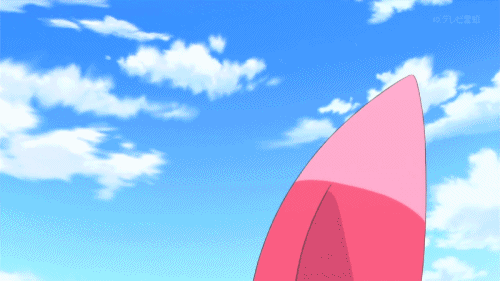 and Kirin the Jolteon
My OC(SIlvignis):
made by:ScaleFeatherz
Who's online
There are currently 16 users and 62 guests online.