Grumpy Cat's adopted dragons
hello everyone!
Pearl Garmadon has been on alot of expeditions recently, and has brought back a dragon in each one.
her stables have now become too crowded for her old and newly trained dragons. due to this, Pearl has moved all the new dragons she has found during her expeditions to an abandoned sancutary created by a bewilderbeast long ago.
all her previous and future rescued dragons will now live there, in the new dragon santuary
(this is code for i have had problems with my siggy and cannot post any more adopted dragons there,
so i have moved them here :D)
so, sit back and enjoy, for i will post every adoptable i have ever adopted, and ever will on this thread,
along with its creator, personality, and backstory!
hope you enjoy! ;D
__________________
"Her soul was too deep to explore by those who always swam in the shallow end."
~Quote from A. J. Lawless
Life is gray & dull, & all i see is dark,
stay by my side & i'll be there no matter what,
though the snow falls faster, & the wind blows louder still,
i'll be there by you're side, to blow away the chill.
~Poem i made for Pearl & Snowdust
WELCOME TO GRUMPY CATS SIGGY!
____________________________________
____________________________________
PEARL GARMADON
& SNOWDUST
(Pearl by my Bff Frytha <3) (drawing of Snowdust by DatOneTrumpet)
Winter can be unforgiving
Hard, evil, and cold.
But if you stay with me,
I promise you'll never be alone.
~Poem by me for Pearl & Snowdust
Meet my Oc's!
Windhurtle
ZANDER'S SHIP CORNER!
Zane Blackhaule X Shielle Pearl Garmadon X Carl Henderson
(Adorable ship pictures by the talented Tosilohi)
Snowdust X Blitz
(Picture of me, Snowdust, my friend, & her Snow Wraith, Blitz taken by me)
(By me XD)
Pearl looked inside & gasped. Sitting there in plain view, was her father's map.
Pearl took the yellowed paper in her hands &amp. She scanned it, her grip shaking h . This was it. The key to finding the Winter Rider.
~Quote from my fanfic, The Winter Rider
I'm currently writing a fanfic called The Winter Rider. Check it out >Here<
(Special thanks to Infinity12356 for the cover)
Short stories
(By me) (By Navlyn Fury)
"It was vicious, relentless, and impossible to see in the white out. The Snow Wraith."
~Gobber translating Gothi's text
"This dragon has notoriously poor eyesight and uses thermal censors to locate its prey.
It camouflages itself in the snow because if it can't see you, it doesn't want you to see it!"
~Dragons: Rise of Berk
"Snow Wraiths have no known vulnerabilities, making them a
supremely formidable force to be rekoned with during battle."
~From howtotrainyourdragon.com
(Mountain Sun by 1flower)
i have WAY to many adopted dragons to put in my siggy. because of that,
i've posted all of them here:
~CLICK HERE FOR MY ADOPTED DRAGONS~
PROUD MEMBER OF THE RESISTANCE!
Name: Deadpool
Species: Cyber Night Fury
Biotech: 72% Robot
Cyber Ability: Equipped with plasma educed claws that burns through
any material/Modified plasma blasts that act like explosive darts
(Attacker/General)
Hackers, we are coming!
PROUD MEMBER OF THE DRAGON RACERS!
DRAGON RACERS, DRAGON RACERS, OI, OI, OI!
((By me))
If you believe in the real meaning of the rainbow, put this in your siggy through the month of June! #RememberTheRainbowReason!
And remember.....
(By Megaboltphoenix XD)
Good job, you made it to the end! Snowdust says goodbye! :D
(Edited Snowdust gif by AlicornBrodie)
Mon, 04/17/2017 - 05:15
#1
DO NOT REPLY DIRECTLY TO THIS POST!
DO NOT REPLY TO THIS POST, IT WILL BE EDITED
(Sorry if you dont want them here. i'll take it off if you want me too)
name:
swooping raven (swoop)
gender:
female
species:
lazerlight vesperwing
creators:
goldenfury360 and nightmarerebuff
appearance:
Personality:
Swooping Raven, or Swoop for short, is a bossy, intelligent, (and sometimes) know it all. She is creative and curious, and being the largest of Pearl's adopted dragons, will be the first to inspect any new hatchlings or shiny objects. She loves to tell Pearl's other dragons what to do, and most of the time they ignore her. But she does have three faithful followers, Cuddles, Snuggles, and Snuffles, Pearl's adorable night terrors. They treat her like a queen, and follow her every order to the letter, which can sometimes lead to the disturbing of Sparky's nap. Swoop also is very creative, and that can range from thinking out a reasonable explamation to a problem, or splashing Pearl's ink and occasional paint on the stable wall to create a beautiful masterpeice. Even though she can come across as bossy and sometimes rude, Swoop cares deeply for her new dragon friends. She just thinks she always knows whats best for them, and that comes out in the form of bossiness. But Pearl and most of her dragons know that, and will occasionally humor her, just because they love making her happy.
Backstory:
Pearl crouched down to examine the vauge tracks imprinted in the snow. She had been tracking a elusive dragon that had broken into the schools food supply and nursery last night. It had taken every last scrap of food and every dragon eggshell, and if she didnt find it soon and take back the food, they would all starve in a few days. The headmaster told her not to worry too much about the dragon eggs, but Pearl still wanted to bring everything back in one piece. She had tracked it since that morning, and still had found nothing except the dragon prints. Pearl's night fury, Sparky, treked along in the snow next to her, grumbling that HE, out of all of Pearls' dragons, had been chosen to go treking though the snow on a new undiscovered island. Cometblaze, Pearl's nadder, frollicked around in the snow beside him, running a few feet ahead to sniff the tracks, then running back to send snow showering over Pearl and Sparky. Pearl giggled as she sent yet another shower of snow raining down on Sparky's head.
Sparky grumbled and shook his head, disdurbing the dragon tracks. "Sparky!" Pearl exclaimed. "I can't see the tracks now!" Sparky made a sort of grin, licked his paw (idk what else to call it) and ran it over his ear. Pearl scowled at the foul tempered night fury and headed farther up the trail. "Comet!" She called. Comet half flew, half ran over to where Pearl was standing. She sniffed at where the tracks were supposed to be, then ran up the side of a hill. Pearl followed her close behind. At the foot of the hill was a large cave made entirely out of ice. Sparky lumbered up beside her and sniffed the entrance. He growled. "Is it in there Sparky?" Pearl asked. He looked at her, then turned around and began to trek down the hill. "Where do you think you're going?" Sparky turned his head to look at her, sniffed, then started walking again. "Fine!" Pearl yelled after him. "go back home! I'll do this all by myself!"
Pearl and Comet ventured into the cave. Inside, icicles hung from the ceiling, and every footstep sounded louder than Hookfang in a fit. Pearl glanced nervously over her shoulder everytime a drop of water fell and echoed across the cave. She should'nt have let Sparky leave. This was dangerous. Who knows what lurked in this shadowy cave? Comet stopped as they reached a fork in the path. "which way, girl?" Pearl asked the nadder. Cometblaze swung her head back and forth, then headed down the tunnel that led deeper into the ice mountian. They went deeper, and deeper, untill Pearl thought that they would reach the end of the earth.
The tunnel finally began to open up. But as Pearl reached the end of the tunnel and stepped out into a brightly iluminated cavern, she suddenly wished that Sparky had stayed with her. In the middle of the cavern, was a giant bewilderbeast. But not just any bewilderbeast. Drago Bludfist's bewilderbeast. (HA! I bet nobody has done THAT before! BAM! XD) Pearl shivered. She had heard the awful storys about the insane dragon commander that had nearly killed Hiccup and taken over Berk. She was glad she hadn't been there when it had happened. Her blood ran cold as she realized that the madman was standing beside the bewilderbeast shouting at it to do something. The bewilderbeast was concentrating on a dragon Pearl had never seen before. It looked like a large wasp, but with shiny scales, four wings, and large fangs.
Pearl pulled out her dragon field guide and began to leaf through the pages. She finally found a match for the strange wasp dragon and began to read. The dragon was aparently called the lazersight vesperwing. Not much was known about it, but that the dragon was always looking for more power, killing off alpha night terrors and fireworm queens to take control of there flocks and hives. Other than that it just said that they were extreamly agressive and hard to train. Pearl groaned and shoved the book back into her shoulderbag. GREAT. Not only did she have to save hundreds of minature night terrors and fireworms and the lazerlight, but she also had to escape Drago and his bewilderbeast. JUST GREAT.
"If only I hadn't sent Spark away." She fretted. "It would have been so much easier if he was still here...." Pearl shook her head. NO. He left. That was his choice. She had to defeat Drago with or without Sparky. She just didn't know how. Pearl had just begun to work out a plan to save the dragons when her foot slipped and sent a few ice pebbles clattering down the side of the cliff. The bewilderbeast stiffened, then slowly turned its massive head torwards Pearl. She gulped as it looked at her with its red, deep set eyes. Pearl had to think fast. She quickly picked up her spear and flung it straight at the bewilderbeast's eye.
The bewilderbeast roared, and Pearl bolted for the entrance. But it was too late. The lazersight vesperwing landed infront of her and shot a sticky almost amber like substence at her. Pearl tryed to move her legs, but the gunk held strong. "go, Comet!" she screamed. Comet was already flying torwards an exit in the top of the cavern. But she wasn't fast enough ether. Night terrors swarmed from all sides, biting her and weighing her down as she desended back into the cavern. Pearl hung her head. They were trapped.
Pearl's blood ran cold as she was forced to her knees infront of Drago Bludfist. (note that i'm not super good at imitating a crazy madman XD) Drago leaned closer and smiled an evil smile. "Well, what do we have here? A stray dragon rider and their dragon?" Pearl gulped. What was she supposed to do? "Nothing to say? Well, i bet you will have plenty to say once we travel back to Berk and i claim my vengance on all of them for defeating me!" (cause what bad guy doesn't want vengance? XD) Pearl jumped as he jabbed his spear inches from her knees. "Whats the matter?" He asked. "Are you scared?"
Suddenly a whisling sound filled the air. Drago suddenly stopped and dropped his staff. "NO! not now!" The roof of the ice cavern suddenly shattered, and three night furies burst into the room. "Sparky!" Pearl cried when her nignt fury landed beside her. "I thought you left me!" As soon as she was freed, she hugged her dragon tightly. The two other night furies were Jewels (one of Pearl's other dragons) and Toothless (Toothless was with Jewels and was wearing his special tail that lets him fly on his own. hiccup rebuilt it after Toothless and Jewels became mates. and yes, i know its weird, but its my otp). Toothless landed on a large spike of ice and roared. The bewilderbeast remembered his first defeat all to well, and broke though the ice into the ocean below, Drago clinging to his side.
Pearl let out a sigh of relief. But it wasn't over yet. The dragons freed from the bewilderbeast's spell were all huddled together behind the lazersight vesperwing. The lazersight roared and charged at Pearl and Sparky. Sparky reared and shot upward, shooting at the lazerlight from above. The lazersight roared angerly as one of the blasts hit its wing, then shot two twin beams of light from its eyes. Pearl gasped as the lasers slashed through the ice above her. It had lazer eyes! That would have been helpful for the book to mention. But while Pearl was distracted, a large beam of ice broke from the ceiling and hit Sparky's wing. He roared as the both plumeted down and slammed against the ice.
The lazersight vesperwing landed nimbly beside them and began to creep torwards Sparky, hissing and baring its teeth ready to go in for the kill. Sparky tried to stand up and fight, but howled as his wing was bent in an awkward position. Pearl grimaced at the pain blaring from her arm. But it didn't matter. She had to save Sparky. Running as fast as she could, she threw herself over Sparky's head. The lazersight vesperwing stopped dead in its tracks. It stared for a long time at Pearl, sprawled over Sparky's head. It seemed to be deciding something.
It began to creep closer, its eyes now filled with curiousity. But before it could reach PEarl, Jewels shot out of knwowhere and pinned the dragon against the side of the wall. The lazersight swirmed, bu Jewels held firm, pressing hard against its belly and neck. Pearl was a bit confused by the vesperwing. Why had it not attacked her? why didn't it kill her and Sparky? Pearl thought about it for a few moments, them commanded Jewels to realise her. Jewels growled, but obeyed. The lazersight looked even more confused now, shifting its head back and forth as if wondering what to do. Pearl began to aproach the vesperwing, holding out her hand. The vesperwing just stared at her blankly. Then a strange look flashed in its eyes. was that, graditude? Pearl wasn't sure for it only lasted for a moment. The lazersight Vesperwing suddnely roared. Her entire colony flew in from different places around the cavern, and began to lift the ice block off of Sparky. Yet more came, struggling with a cage that held Cometblaze.
Pearl was astonished as the lazerlight grabed Sparky in her talons, then began to fly upward. She didnt know what else to do, so she climbed onto Jewels and followed the lazersight vesperwing out of the cavern and to the school of dragons. It was night by the time she, Toothless, Jewels, Sparky, Comet, the lazersight and her colony reached the school grounds. The lazerlight slowly placed Sparky on the ground, then jurked her head to her subjects. Pearl turned around to see them carrying all the stolen food and dragon eggs into the school. They set them down next to Sparky, them joined the rest of the lazersight's colony. Pearl stared at the lazerlight with pure amazement. Why had it done this? I wonder....... Pearl slowly held out her hand.
The lazersight growled, then roared, and took off into the sky, followed closely by her colony. Pearl stared after the dragon. She smiled. Boy, what a story seee would have to tell everyone tonight! She turned, then stared back at where the lazersight vesperwing had been. Maybe, just maybe, she had just made a new friend.
name:
Winterwind and Skyfrost
gender:
female
species:
grumbling rufflewing
creator:
appearance:
personality:
protective, nervous and a bit stubborn, fiercely loyal to their friends
backstory:
winterwind and skyfrost lived with their parents in a cove on an island far, far away all their lives. they had never in there lives seen a human, untill one faithfull day when they decide to go expolring. flying above the island,winterwind and skyfrost looked down. it was so peaceful. at that moment they were insnared in a dragon hunter net. stunned, they fell from the sky.
when winterwind and skyfrost awoke again they were trapped in a cage aboard a ship sailing across the ocean. winterwind and skyfrost had no idea where they were, or how they would get out. they wimpered. would they ever see there parents again?several weeks later, they docked on an island filled with caged dragons. each one told winterwind and skyfrost the same thing: they would never escape this cage. winterwind and skyfrost were placed with the other dragons to await whatever awful fate these creatures had planned for them.
but that night, while winterwind and skyfrost slept, a mysterious dragon rider snuck into the dragon hunter camp. awakening at the sound of other dragons, winterwind and skywind noticed that their cage had been unlocked. overjoyed to be free, they took off into the sky with the other freed dragons happy to return to the wild. they knew they could never find there way back home, so they settled down on the nearest island they could find, icestorm island. there,they began to adapt to living without the aid of others.
5 years after the escape from the dragon hunter camp, winterwind and skyfrost had changed. after many years living in the artic and shedding old scales, they now bore the colors of the northern lights. their personalitys had changed too. they had become cool and hard as ice, trusting no one, but eachother.
after an iccident with the pack of speed stingers that lived on the island, winterwind and skyfrost had been severly injured. they lay under the shimmering colors of the northern lights that night wondering, if this was the end. crunch! crunch! crunch! something was moving towards them. winterwind and skyfrost strained to stand up, but it was no use.
but instead of another speed stinger or a dragon hunter, a young girl riding a night fury appeared out of the shadows. she quickly wrapped up their wounds and carried them back to her home. there, winterwind and skyfrost made there bond with the only human they trust, pearl garmadon. together, they make the perfect dragon rider team, and can sometimes be seem on clear starry nights when the northern lights can be seen.
name:
nuzzle
gender:
male
species:
Keelut
creator:
appearance:
personality:
N/A
backstory:
"wow, Kylie really knows how to throw a party." Pearl exclaimed. she and her friend, Saphiria, were walking back across berk after Kylie's annual dreadfall party. Saphiria brushed back a peice of white hair that had fallen infront of her eyes and nodded. "yea. i didnt expect somone like her to have so much fun."
pearl laughed, then looked back. "Sparky! come on! i want to get back sometime this month!" Saphiria looked back. "i didnt see him at the party at all." "thats because he refused to show his face." 'Why?" Pearl looked back into the shadows of a hut. then she wlaked over, and began to drag sparky out into the moonlight.
sparky didnt like this at all, and fought her off, but Jewels mannaged to help her drag him out. Saphiria stared for a moment, then giggled. Sparky was dressed in a princess gown, with some kind of red stuff smeared over his mouth and a bow around his neck to top it off. Sparky scowled and let out a snort.
Saphiria couldnt contain herself any longer, and burst into a fit of laughter. Sparky turned his back on her and snorted again. "come on sparky, you look great. stop acting like a big baby." just then a yelp sounded in the bushes not far away. Saphiria stopped laughing a instantly and moved behind Jewels.
Sparky rolled his eyes and walked slowly torwards the bush. Saphiria cluched Pearl's shoulder. "what was that!?!?" pearl shook her head. "I dont know, but Sparky can handle it, even if hes in a princess dress." Sparky ignored the comment and looked down at the bush. then he nosed his way into the bash. he let out a sniff, then pulled out a cute green dog like dragon.
the little dragon let out another yelp and churned the air with little fuzz covered paws. saphiria, seeing that there was no real threat, rushed over and scooped up the little dragon. it looked up at her, then let out another whine. "Aww, Pearl isnt it just the cutest thing?" pearl peered down at the dragon. "it looks like its only a baby. whats it doing out here?"
Saphiria squeezed the baby dragon. "i dont know, but i dont really care. its just so cute! ill take it home and feed it and snuggle it and put it to bed and...HEY!" the little dragon had wiggled his way out of saphiria's arms and ran back over to sparky. it let out another yelp, this one sounding a little different, and climbed up onto his back.
Sparky didnt like this new development at all. he tried to catch the little dragon, but it had ran up his tail and was now lying on his head. it let out another yelp and bit down on his ear. this time it was sparky's turn to yelp. he managed to knock the dragon off his head with his paw, but the little dragon held on to it and clamered back up. sparky began to run around in circles, trying in vain atempts to free himself from the clingy baby dragon.
he eventually rolled over on his back into the bush, and lay there, panting. the little dragon bounced up onto his belly as nimble as a nadder, and looked down at him with big, curious blue eyes. then it let out a purr and licked his nose. then it circled around a couple of times, and settled down in the crook of sparky's neck and fell asleep.
"aww." saphiria exclaimed. "sparky made a friend." pearl smirked. "i guess your a mother now sparky." Sparky looked up from the bush, which had turned out to be a thornbush, and groaned. he was tired, sweatty, covered in thorns, and his costume was ruined. all because of a tiny little dragon. pearl scooped up the dragon and layed it next to sparky. the baby dragon twiched, then stuck its tail in its mouth and rolled over closer to sparky.
sparky let out another huff, but he picked up the little dragon by the scruff and carried him off. "What do you think your going to name him, pearl?" Saphiria asked. Pearl tilted her head upward, odviously deep in thought. "what about nuzzle?" Saphiria nodded. "cute. i think it suites him well." "you know what, i agree."
name:
pinkalicious
(or just pinks for short)
gender:
female
Species:
Keelut
Creator:
Appearance:
Personality:
WIP
backstory:
pinks was actually hatched by dragon hunters. they thought she would be a good weapon to use against the
dragon riders, bu once they saw how eak and helpless she was, they threw her out into the night. pinks roamed the
island, wondering what would happen to her. she was wandering too close to a cliff during the night and slipped off
and fell.
when she awoke, she was wrapped up in a warm blanket surrounded by large piles of hay. pearl and her snow wraith
snowdust had been on a mission that night to free all the dragons at the dragon hunter encampment and had come apon her
nearly frozen solid in the snow. she had brought her back with her to her stables and nursed her back to health.
pinks, with the help of pearl's other dragons, was able to recover from the iccident, and now lives peacefully with pearl
and her many other dragons in her stables.
name(s):
Razzle & Dazzle
Gender:
Female
Species:
Glitched Mudraker
Creator:
Appearance:
Personality:
WIP
backstory:
Razzle & Dazzle were born into drago bludfist dragon army. they have known nothing but cruelty and hate their entire lives. when drago and his alpha were defeated, Razzle & Dazzle were still in captivity, trapped in one of the many cages that held his army. they were only freed when hiccup and the dragon riders flew around drago's destroyed ships, setting free all of the captive dragons. but Razzle & Dazzle didnt know how to live in peace with other dragons. when hiccup saw this, he asked Razzle & Dazzle's trainer, pearl garmadon, to train them and show them how to live with other dragons in peace. and thats just what she did.
name(s):
buttermilk (left) and pancake (right)
gender:
male
Species:
Glitched Mudraker
Creator:
Appearance:
Personality:
WIP
backstory:
Pearl yawned and streched. another day of dragon training! but something was different this morning.
she looked around. everything seemed the same. her locket and diary were still in the same place she had left them. her riding outfit was hung neatly in her closet, and her stack of books was untouched. her snow wraith, snowdust was dozing at the foot of her bed.
pearl inhaled deeply. thats what it was. a delicious, warm smell was coming from the fire downstairs. her mom was making breakfest! pearl threw off the covers and slipped into her everyday clothes. her moms cooking was known as the best in berk. if she didnt hurry, her mom would invite some passerby to breakfest, and pearl knew what would happen if she did.
she accidently tripped over snowdusts tail and nearly fell down the stairs. she finally climbed down in one peice and was greeted by the smiling face of her mother. as pearl suspected, her mom was busy cooking something over the fire. "good morning dear." she chirped happily. "sit down at the table and ill get you something to eat."
pearl sat down on the bench and was instantly served a plate of what looked like flatbread. "hey mom, whats this?" she asked. her mother smiled. "its a new recipe one of the neighbors gave me. i think she called them buttermilk pancakes." pearl stuffed one of the pancakes into her mouth. it was rich and creamy, very contrary to the useual food on berk. pearl pollished off her plate in mere minutes. savoring every bite. when she was done, she sighed contently
her mom walked over, carrying a platter piled high with pancakes. "there good, arent they? i made so many, i decided to invite your friend henry and his little sister over." there was a louder then normal bang on the door. "i think thats them now. ill go get it." her mother stood up and walked over. the banging grew louder. "im coming." she said loud enough for whoever it was at the door to hear. "teenage boys," she muttered under her breath. "theyre so impatient."
she opened the door, and screamed. instead of henry, a giant mudcutter with two heads stood in the doorway. in pushed past pearls mom and ran across the room to where pearl was sitting. it trampled the fire and the grittle, then it turned torwards pearl. its tail smacked against the cuboard, and all the dishes there dropped to the floor and shattered.
pearl jumped out of the way just before the mudcutter reached the table. it overturned it with its horns, and began eating the pancakes. pearl stared at it. did it just want to eat the pancakes? only one way to find out. pearl picked up one of the pancakes and slowly moved torwards the mudcutter. "hey there, big guy." she cruned. "are you hungry?" the mudcutter turned both of its heads and thumped its tail on the now mud covered rug.
she threw it the pancake. both the mudcutters heads caught it, and each ate half. they sniffed at the ground, then looked at pearl with pleading eyes. pearl giggled. "im sorry, we dont have more. but if you stay im sure we can make more." the mudcutter thumped its tail agian. pearl turned torwards her mom, who was still on the floor. "its ok mom. i think hes just hungry."
~~~~~
15 minutes later, henry and melody stood wide eyed at the sene before them. the door was barely hanging onto its hinges.
inside, almost all of the dishes were shattered. the rug was covered with dirt and grime. there was mud everywhere. but sitting calmly at the table, were pearl, her mom, snowdust, whom had woken up because of the ruckus, and the mudcutter. they were all sitting calmly at the table with a huge platter stacked at least a foot high with pancakes.
"what happened?" henry asked. pearl blinked at him. "oh, nothing really. were just enjoying breakfest with my mudcutter, buttermilk and pancake." she patted to the spot beside her. "do you want to join us?"
Name:
Yeti
gender:
male
Species:
Eight-Legged Terror-Croc
Creator:
Appearance:
Personality:
WIP
backstory:
"what a day." pearl exclaimed. she and jewels had just finished a long day of training, patroling, and dragon herding.
pearl dragged her feet along the path that lead to the hanger. "I cant wait to get back home for a nice long..."
suddenly Jewels stopped and growled. Pearl scowled at her. "Jewels, it not okay to growl at nothing..."
CRASH! a enormous noise sounded from the hanger. Jewels shot forward, roaring angerly. Pearl followed fast behind.
she ran up to the hanger door and pushed them aside to a sene she didnt expect. a huge white dragon with eight legs and four eyes was fighting the night terrors in the middle of the hanger. Cuddles, pearl's alpha night terror, was leading the
charge, growling and snapping at the bigger dragon.
even though the wild dragon was 10 times bigger then them, the night terrors were handling themselves well.
they were diving in, shooting at its unprotected sides, them swooping back out before it wirled around to snap at them.
Jewels didnt hesitate for a moment. she dove straight into the beast and fastened her teeth in its tail. the dragon roared.
it swung its tail and bashed Jewels against the side of the hanger walls.
"Jewels!" Pearl shreeked. Jewels let out a groan, then collapsed to the floor. the dragon, seeming to know he couldnt fight any longer, let out a roar and barreled out of the hanger. a tiny white bundle hung from its jaws as it flew away. "No, Cuddles!" Pearl didnt know what this dragon was, but she needed to rescue cuddles. she ran over to Jewels and looked her over. she had been bashed pretty hard. even though she wasnt hurt badly, she was extreamly dizzy.
"come on Jewels." Pearl shook her back and forth. "i need you." Jewels groaned once more, then rolled over on her side. pearl dragged jewels into her stable, and shut the door. "dont worry, ill be back soon." even though she tried to sound calm, Pearl was getting desperate. she ran over to one of the stalls. her newly trained changewing, incognito, blinked back at her. "i wanted to give you more training before facing another wild dragon, but i have no choice." Pearl swung open the door and swung her leg over the saddle. incognito seemed to understand and before she had grabbed the horn, she had taken off.
~~~~~
Pearl and incognito raced through the aburn colored trees after the dragon. the beast still had cuddles locked in his mouth, and cuddles was beginning to get quite angery. Pearl pushed her heels deeper into incognito's side. "faster buddy! we need to catch up with them!" incognito took this as she needed to shoot at the dragon. she welled up a huge ball of acid and spit it at the dragon. it missed, but only by a little. the dragon roared angerly and beat its wings faster.
"come on, incognito! you can do it girl! if you catch him, ill give you all the fish you want for dinner." that did it. incognito roared and took off like a rocket. unfortinatly, she was a little too excited, and rammed into the dragons side, sending both her, pearl, cuddles, and the dragon crashing into the ground. Pearl stumbled to her feet and rushed over to incognito. "you alright girl?" incognito lifted her head and let out a sneeze.
pearl smiled. she looked behind her to see cuddles stumbling through the bushes torwards her. "cuddles!" she ran over to him, but he growled and snapped at her outstreached hand. pearl was puzzled. cuddles wasnt a violent dragon, he loved to be pet and cuddled. why was he acting so violent? a bigger crash interupted her thought and the dragon towered over her. it opened its mouth wide and roared. pearl stared into its open mouth.
there was some sort of brown root stuck between its teeth. she had seen it before somewhere. what was it called? dragonroot! the answer shifted all the pieces together in her mind. the dragon must have eatten something, and gotten the root stuck in its teeth! it had gone crazy because of it, and that was why it had attacked the night terrors! and thats why cuddles was acting so strange!
pearl was so lost in thought, that she wasnt paying attention to the dragon anymore. it swung its tail, ready to strike, but incognito emerged from the bushes and lunged at it. she blocked its tail just before it hit pearl and shot a glob of acid before vannishing. the blast smacked the side of the dragons head, and it roared angerly as the acid fizzled and ate away at some of the scales. it turned around and around, trying to find out where incognito had gone.
incognito made herself visible again, and threw herself at the dragon. she pinned up against the side of a tree and growled. pearl saw her chance. she threw herslef at the dragons open mouth. she grabbed the root and pulled with all her might. there was a loud sucking sound, and the root poped out and into pearls hand. "flew." pearl sighed. but it was all to soon. the dragon had thrown incognito away and had now turned torwards pearl.
it picked her up with its long, curved talons and stared at her. Pearl gulped. the dragon was about to roar, but stopped. the anger slowly faded from its eyes and was replaced with a curious, concerned gaze. it gently lowered pearl to the ground and sniffed her all around. pearl giggled. "hey, that tickles." the dragon root had worn off of cuddles too, and he was also sniffing at pearl.
incognito ran out from where the dragon had trown her, ready to fight. as soon as she saw pearl giggling at the dragon, she tilted her head, confused. Pearl laughed. "its ok, incognito. hes a friend. he was just in a bad mood." pearl looked back up at the dragon. it looked back at her and smiled in a way only a dragon could. Pearl giggled again. "you know what, you need a name. how do you like Yeti?" the dragon thumped his tail in agreement. Pearl smiled. "great. now wed better get back. there is alot of cleaning up i need to do before the riders get back."
Name:
Candycanes
Gender:
male
Species:
Sweet Death
Creator:
Appearance:
Personality:
N/A
Backstory:
candycanes lived on dragons edge all his life. well, UNDER dragons edge. he was only recently discovered by the dragon riders, while they were trying to learn more about the cave terrors that lived there. though they tryed many things candycanes would not let anyone near him, lashing out whenever one of them got to close. he was only able to be train beacause his rider, pearl garmadon, had happened to pack some of his favorite snack, chocolate. after he let her come close enough, pearl noticed that he had stepped on one of the weapons left in the caves long ago, and had injured his front foot. she brought him back to dragons edge and nursed him back to heath. they have been together ever since.
Name:
Waffles
Gender:
Male
Species:
Tusked Rockspringer
Creator:
Appearance:
Personality:
N/A
Backstory:
Waffles used to be part of a group of traveling nomad dragons. He and his family wandered around to different islands, stopping for awhile and them leaving before wild dragons or hunters could catch them. One day they were attacked by a pack of speed stingers, and Waffles was left behind. taking him in and raising him as part of their family, the speed stinger pack took care of him untill he was around 12 years old.
When they all migrated from their peaceful island to berk, everything changed. they were collecting more food for their pack, when they were attacked. the speed stinger's were driven away from berk, and Waffles was again left behind. His trainer, Pearl Garmadon, found him in a barrel and took him in. he now lives with her, and spends most of his time helping phegma with weeding her garden.
Name:
Maple Syrup
Gender:
Female
Species:
Tusked Rockspringer
Creator:
Appearance:
Personality:
N/A
Backstory:
maple syrup, maple for short, is waffles sister. the two were very close, and as dragonlings, were always playing new and exciting games. when waffles was left behind, maple was heartbroken. she left her family, and began her frantic search for waffles. she scouered every island for him, day and night, untill she came to rest in the school of dragons.
she curled up under a tree at the edge of a garden, exausted, and fell asleep. when she woke, she was covered in maple sap. she tryed to tug herself free, but she was too small and the sap was too sticky. she sat there, covered in maple sap, all day, waititn for someone to walk by and save her.
late afternoon, pearl and her newly trained tusked rockspringer, waffles, were weeding the garden when they discovered maple. maple was overjoyed to have found her brother, and let out a happy roar when he saw her. pearl freed her from the sap and trained her beside her brother, and they have been together ever since.
Name:
vurple and purkoise
Gender:
Female
Species:
Slithering HornLegs
Creator:
Appearance:
Personality:
N/A
Backstory:
vurple and purkoise lived on their family's island all their life. untill one day, drago bludfist raided their home and captured their family. vurple and purkoise were the only ones to escape. afraid that drago's men would hunt them down, vurple and purkoise flew day and night, not stopping for anything they needed. they were finnaly so tired that they crash landed on a wooded island in the middle of the night.
when they woke up, they had found when they had fallen, they had destroyed a changewing nest in the process! a low growl sounded behind them. vurple and purkoise turned around, to find a swarm of angery changewings surrounding them. vurple and purkooise slumped down and wimpered. they were to exausted to fight. they lowered their heads, waiting for the worst. but nothing ever came.
vurple and purkoise opened their eys, and saw a group of dragons fighting off the changewings. the changewings roared and dissapeared into the night. vurple and purkoise approached the group of dragons, supisous of why they would ever help. then they realized. they had riders! vurple and purkoise started to think. if they protected me from the changewings, maybe they will protect me from drago's men! so from that day on, vurple and purkoise stayed with the dragon riders on dragons edge.
name:
Jade
gender:
female
species:
oceanic seasong
creator:
appearance:
personality:
N/A
backstory:
N/A
name:
lloyd
gender:
male
species:
oceanic seasong
creator:
appearance:
personality:
N/A
backstory:
N/A
name:
jai
gender:
male
species:
oceanic seasong
creator:
appearance:
personality:
N/A
backstory:
N/A
name:
nia
gender:
female
species:
oceanic seasong
creator:
appearance:
personality:
N/A
backstory:
N/A
name:
fate
gender:
male
species:
oceanic seasong
creator:
appearance:
personality:
N/A
backstory:
N/A
name:
cosmo puff
gender:
female
species:
oceanic seasong
creator:
appearance:
personality:
N/A
backstory:
N/A
name:
polaris
gender:
male
species:
oceanic seasong
creator:
appearance:
personality:
N/A
backstory:
N/A
Name:
Goldenswirl
gender:
Female
Species:
Gill Grunter
Creator:
infinity12356 & 1flower
Appearance:
Personality:
N/A
Backstory:
goldenswirl is the little sister of fallowsplash. the two have always been extreamly close, and have never been seperated for more than 10 minites. goldenswirl was waiting for her sister one ordinary morning when she didnt come. she waited and waited, but she still didnt apear. late afternoon, goldenswirl finally heard a faint cry from above the sea. she quickly reconized the cry of her older sister and swam as fast as she could to tell the rest of the family.
goldswirl and her family finally arrived at where she had heard the sound, and burst out from the water, snarling and roaring in anger. goldenswirl swished her tail angerly when she saw fallowsplash shot down and imprisoned on a dragon hunter ship. she fought ferociusly, dodging every attack and firing with all her might in great attepts to free her sister. but they were all in vain.
one by one, her family members fell, untill she was the only one left. she fought, but they eventually hit her with a posinous arrow. the arrow was coate with pink orcal, a dangerous plant that can blind dragon. it hit her between the eyes, and suddenly, everything was cloaked with fog and shadow. goldenswirl roared in pain as she crashed on the dragon hunter ship. she tryed to fight back, but she couldnt see where anything was, just the vage outlines and blobs of cages and the dragon hunters.
the dragon hunters tied her and shoved her into a cage next to some other dragons'. and for once in her life, goldenswirl was scared. then a whisling sound filled the air. people shouted and explosions rang in her ears. she heard the sound of her cage door swinging open. she sniffed, and slowly edged out of the cage. someone stood infront of her, not a dragon hunter, but someone else, someone she knew deep down she could trust.
goldenswirl didnt understand, but she felt compelled to lower her head. gently, the creature infront of her placed her hand on her head. goldenswirl roared, not a loud disruptive roar, but one almost like the purr of a cat. the creature then poured something on goldenswirls' head that ran down into her mouth and her eyes.
goldenswirl blinked, and realized that the darkness was clearing. though she couldnt see everything as clearly as before, she could just make out the smiling face of a brown haired, teenage girl. the girl climbed onto her dragon and slowly lifted goldenswirl into the air. she brought her back to the school of dragons, and even now goldenswirl still follows the brown haired girl around, hoping to repay her for what she did that day.
Name:
Twinkling Stars
Gender:
Female
Species:
Gill Grunter
Creator:
infinity12356 & 1flower
Appearance:
Personality:
N/A
Backstory:
name:
Icefire
gender:
male
species:
whirlpool
creator:
appearance:
personality:
N/A
backstory:
Pearl walked to the snoggletog eve party at the twins house with her dragon snowdust in silence.
Carl whistled a happy tune beside her. "how can you be so cheery?" Pearl finally asked. "anything the twins invite anyone over for means trouble." Carl shrugged. "true. but this IS the first time ive been invited to a party after all." Zander nudged him and sent him barreling into a pile of snow. "hey!" Carl grumbled. "i wanted to get to the party looking NICE zander, not like...."
"a stable boy?" Pearl giggled when he glared at her. "NOT. FUNNY." of course Pearl burst into laughter. "come on." she snickered. "lets get to the party before snowdust decides to join you." the party at the twins house was actually very uneventful. sure, it was still loud and roudy, but nothing super serious. pearl stirred whatever the weird blue green punch was in her cup. maybe they were saving whatever their big prank was for last.
slowly, the visitors drained away untill it was just her, carl, and the twins in the house. tuff disapeared into a back room, while ruff told pearl censored great it was that she had come. "we have a little suprise for you." she told her. pearl wasnt very sure, but it looked like ruff had snickered. great. "i bet carl is in on it too." she thought. "after all, it IS kind of his thing." Tuff came back, carrying a large box. he handed it to pearl and stepped back next to his sister.
she eyed the box suspisously. it wasnt that big, but there were some nasty things the twins did to eachother and others in small packages. "go on." carl urged her. "open it." Pearl gulped. she couldnt be rude. she squeezed her eyes shut and pulled the ribbon holding the box closed. the twins and carl ran and hid behind an overturned table. pearl opened the box. inside, sat a perfectly harmless dragon egg.
pearl raised one eyebrow. "really guys? THIS is what you wanted to prank me with? a dragon egg?" then it happened. they egg cracked. hen again. and suddenly it exploded and sent pearl flying across the room. she sat there, stunned for a second. carl and the twins burst out from behind the table and started laughing. pearl shook her head and blinked. the room was coated in some sort of ice, including her. it wasnt very strong ice, but it was cold all the same. snowdust just sniffed and stuck out her tounge, as if nothing had happened.
"loki'ed!" carl hollered at the top of his lungs. "i hope you like your new hairdo!" pearl stiffened. she pulled out her hand mirror to look at her hair. it was always unruly, so she had kept it in a neat braid. it was now coated with the white ice, slicked back the way the egg had exploded. pearl scowled. she threw her mirror down and stomped out of the room. snowdust ran after her, whimping.
"not now snowdust." she grumbled. of all the things carl had pulled, this had gone too far. it took her hours to comb and briad her hair the way it was. now it would take weeks with this ice! snowdust nuzzled her leg. pearl looked down at her, annoyed. "what is it thats so...." she stopped. in her mouth was a small orange and white colored dragon. the baby whimped and churned its legs in the air.
pearls heart melted when she saw the baby. "how could i forget about the baby?" she scooped it up and cradled it in her arms. the baby cooed and snuggled against her. pearl stroked its head. "aww, isnt it the cutest thing?" snowdust sneezed as if to say yes.
"hey pearl!" someone called. pearl turned around to see carl running after her. "im sorry i made you mad pearl." he apoligized. "it was just meant to be a joke." pearl smiled. "why would i be mad? in fact, i have a little gift for you." her smiled disapeared. "get him snowdust!" snowdust bawed and barreled into him, knocking him into a giant snowdrift. "aaaahhhhh!" he shreeked. snowdust grinned and started covering him in slobbery kisses.
"AAAAAAAHHHHH!!! ZANDER, PEARL, ANYONE, HELP MEEE!!!! IM DROUNDING IN DRAGON SLOBBER!!!!" pearl smirked. "nah, i think we'll just leave you there for awhile." she called to zander. "come on zander, lets let carl have a little alone time with snowdust." "what??? NO! dont leave me here!!!!" pearl and zander walked off torwards pearls hut. she hugged the little bundle in her arms. "i think ill name you icefire."
name:
frecklefern
gender:
female
species:
whirlpool
creator:
appearance:
personality:
N/A
backstory:
frecklefern was having a snack when she first met pearl. she was training icefire, her new whirlpool on hobblegrunt island
and frecklefern noticed. she had never liked humans, but this greatly concerned her. why was a baby whirlpool playing with a human as if it was her mother?
after pearl left, she followed them back and watched them for the rest of the week. she finally decided that the baby whirlpool wouldnt be ok without a proper mother, and snuck into the stables and dragonnapped icefire in the de.ad of night. but her mind soon changed when the little whirlpool began to miss pearl.
she felt sorry for taking her away from pearl and returned icefire to her. pearl (who was very realived to see her)
took icefire and invited frecklefern to stay. she did. she still lives in the stables with icefire today.
name:
Polarstar
gender:
male
species:
titan whirlpool
creator:
appearance:
personality:
N/A
Backstory:
Polarstar, or polar met icefire while he was busy fishing. It was a stormy day and polar loved to fish during the days when no one was around. He was busy wrangling a school together when icefire literally fell from the sky into the ocean (he was trying to fly)
Polarstar dived after him and brought him back to his cave to nuts him back to health. When he was well again, he was able to smell the scent on him to find his home. When he saw his home and family, he was extremely surprised. Poor pearl took him back and thanked him greatly. He nearly left but then decided to stay. He and frecklefern are now mates, and he ha lived with pearl and her other dragons ever sense.
name:
Cinnabon
gneder:
female
species:
titan whirlpool
creator:
appearance:
personality:
N/A
backstory:
cinnabon was always a curious dragon. she had heard stories of berk from her childhoos and finally decided to investigate. she was walking around berk for the first time when she smelled the sent of her favorite treat, cinnamon rolls,
baking in the oven. she went to invetigae. she slipped into the house and ate the steaming hot rolls. satified, she fell asleep.
she woke up to a woman screaming. she got up to run and banged her head on the table, and she blacked out. when she awoke, she was in a bed of straw. a girl with two other whirlpools stood over her. sinnabon didnt like her at first, but slowly she began to like her. after she was fully healed from her misadventure, she decided to stay. she has been with pear ever sense.
name:
trouble
gender:
male
species:
terrible terror
creator:
appearance:
personality:
backstory:
N/A
name:
red fern
gender:
female
species:
thorny sea hound
creator:
appearance:
personality:
N/A
backstory:
Zane kelt down to get a better look at the tracks. they were fresh, no more then a day old.
he had been tracking the progress of a dragong hunter legion for days now. he had never really seen them, only glimses from behind rocks and through the trees, but they appeared to have at least 10 different cages with them, filled with dragons of every kind.
even though he didn't like it, Zane knew that his new duty (ha XD i said duty!) as a dragon rider was to free the
captured dragons, no matter how much he disliked coming in contact with them. what if they noticed him? what if
they decided to hunt him down, and give him as a traitor what he deserved? Solarflare flicked out her bluish tounge and nudged
him out of his dark thoughts. he shook his head. "your right girl." he told her. "i shouldn't let anything like that get to me. after all, im a rider now. all of that is behind me."
solarflare blinked at him, as if knowing he was lying to her and himself. Zane sighed. "your right.
how do i know i am loyal to Berk? am i really a rider, or just a coward swiching sides just to save my skin?" Zanes shoulders slouched and he sighed. Solarflare wrapped her tail around him as if to comfort him.
he stroked her long glowing neck. "thanks solar. i need all the help i can get."
~~~~
Zane aproached the clearing he had last seen the hunters enter. Solarflare growled. "its ok girl." he whispered. "we got them now." he emerged into the clearing riding on solarflares back, and found nothing. Zane scrached his head, puzzled.
where did they go? he scanned the clearing for anywhere the dragon hunters coould hide. an old camp with what looked like an underground tunnel, was the only place they could go.
zane clicked, and Solarflare scuttled torwards it. zane scanned the camp. old campfires, maps long forgotten, arrows,
old traps, and many more odds and ends littered the parched soil. but thats not what caught Zane's eye. cages of every size
and shape also littered the dead clearing. but they wern't empty. dragon bones covered the insides, some still full skeletons,
fighting in hopes of one day, they would receive they freedom that never came. zane nearly shreeked when he saw the full skeleton of a fireworm queen with its skull still sticking out between the bars.
solarflare had already become uneasy, but when she saw the bones of the fireworm queen, she let out a tiny squeek. Zane pulled on the leather straps that acted as reins. he patted her head. "its ok girl, its all right. your not going to end up in a cage again." he steered her torwards the tunnel. hopefully there wern't any more bones in there either. his wish did not come true.
as soon as they entered, he saw the bones of a nadder hanging from the ceiling. that did it. solarflare reared and took offf into the tunnel, shreeking wildly. "solarflare, stop!" zane tried to pull on the reins, but solarflare wasn't listening. they sped by tens of hundreds of caves, all filled with dragon bones. gronckle skeletons were still at their posts waiting for their useual load of metal to turn into gronckle iorn, prickleboggles kept in tiny cages, were crumbled to dust as solarflare whipped by.
zane pulled on the reins harder. a cracking sound. suddenly the ground above them gave way, and a
full barrel filled with dead fish came tumbling down on solarflare's head. she shook her head back and forth, then finally
was able to get the bucket off. that gae Zane an idea. he ripped a red strip of cloth from his shirt sleve and tied it around solarflare's eyes. he patted her head. "ther you go girl." he crooned. "just trust me and you won't have to look at anything."
Zane stopped talking. he was sure he had heard something. he strained his ears to pick up the sound again. there it was!
a faint wail coming from deeper in the tunnel. he clicked, and solarflare scurried through the rest of the tunnel.
Zane pulled her to a hault when they came in sight of the end of the tunnel. the wailing was louder now.
he climbed off solarflare's back and stuck his head into the next room. he gasped. this camp wasn't abandoned at all!
there were at least a hundred cages lining the sides of the cavern. there were so many, some were even stacked ontop of eachother, and every cage held at least one dragon. on one side, ther was a makeshift forgary. piles of metals were heaped infront of chained gronckles and stuffed into their already swollen mouths. another area was littered with different colors spines.
nadders and razorwhips shot the only few spines they had left at the hunters who got the unfortinate job of collecting them.
and near the middle were the titan class dragons. only about three inches of water were suplied in a kid hidepool for about 30 different titan class dragon to swim in. one scaldron was a flaky white, probobly due to the fact that it had no water to wet its scales. a comotion erupted at the far end of the cavern. Zane looked over and saw the hunters he head been tracking energing from another tunnel. they were all pulling on a long rope tied to the neck of a dragon zane had never seen before.
it was definetly a water dragon of some soft, with a large mane of spines around its head like a crown. its tail looked like seaweed, and it had four large fins instead of feet. it was a dull red color, that reminded zane of some of the stories his famliy used to tell, called a red fern. the dragon itself was far from a delecate fern. it was extreamly agitated, snapping and pulling censored the rope that imprisoned it. the dragon turned its head. zane stared wide eyed at the creature. it was staring right at him. zane was so absorved in the dragon, he didnt notice wear he was stepping. "ouch!" he shreeked as he stepped on a broken arrow. uh oh.......
~~~~~~
five minutes later, sparks and fire flew everywhere. zane had managed to open the cage of a monsterous nightmare befor ehte hunters had gotten him, and now they were busy with both that and solarflare. while they were busy fighting, zane ran around to each cage, opening it up and letting the angery dragon join the frenzy. he finally came to the red dragon. it stared angerly down at him.
he held up his hands. "hey, im not with them. im here to save you." he pulled out his sword and cut the rope in one clean swipe. the dragon looked stunned for a moment. it shook its head, then looked down at him curoiusly. "see? i told you i was here to help." he opened the last cage, and then whistled. Solarflare dived and landed next to him. he climbed onto her back.
"ok girl, shoot the ceiling!" solarflare was confused at first, but she roared a bellowed out the largest ball of fire anyone had ever seen. it flew torwards the ceiling of the cavern and hit it with a bang. at first nothing happened. then a crack. then a loud rumble. the hunters seemed to know what was going on and ran torwards the exit. the whole ceiling came down with a crash.
all the freed dragons roared and took off into the sky. Solarflare followed, happy to be out of that horrible place. Zane patted her side. "nice job girl! now lets get all these dragons to a safe island. then we can...offfff!" the red dragon spacked against solarflares side and zane fell onto its back. the dragon roared happily. zane laughed. "i dont think this dragon is going anywhere without us." solarflare huffed. by us she knew he ment him, and that made her a little jelous. zane patted the dragons head.
"i think ill call you red fern. youre going to love berk, i just know it."
Name:
Violet Waters
Gender:
Female
Species:
Seashell Armortail
Creator:
Appearance:
Personality:
violet waters, or most often called violet, is a very timid dragon. she is shy, reserved, and well as i said, timid.
she stumbles over her words alot, and stutters when she talks to other dragons,
which gives her the apperance of being dumb. however, she is not in the least bit dumb. she is very bright,
and is actually one of the smartest dragons in pearls stables.
Backstory:
pearl met violet in a very odd way. she was patrolling hobblegrunt island, like she useually did, when she came across
a band of hunters wrangling violet and trying to trap her in a cage. pearl and snowdust attacked them, and after a small squabble, snowdust was hit with an arrow and crashed. pearl ran to violet and set her free just before the hunters took her away.
violet fled, but she flet guilty for leaving pearl behind. so she went back and rescued her and snowdust from the hunters.
pearl took her back to her stables and cleaned her up as good as new. she doesn't like most of the dragons there, so she decided to stay in an underwater cave near to pearls home on berk. she has been there ever since.
name:
darkhawk
gender:
male
Species:
Stonescale Hunter
Creator:
Appearance:
personality:
darkhawk is skyhawk's mate. he is VERY overprotective of her, and will go to extream legnths to keep her and everything else she cares about safe. was in a fight with humans when he was an adolesent and since then, has never really trusted humans. he is gruff and rude, but if skyhawk thinks something is alright, he will trust her. but he keeps his claws sharp, just in case.
backstory:
skyhawk was patroling her area when she noticed a dragon lumbering through the snow. thinking it would be an easy job, she swooped out of the clouds to scare it. but she had made a big mistake the dragon had been a night fury. it was too late to run, so she fired at the night fury.
standing at its side, was a human. the shot barely missed the human, which made the night fury VERY angery. the night fury lunged at her, and ther two tustled around in the snow.. skyhawk wasnt watching where she was going though, and an old dragon hunter trap snapped around her side. she howled in pain and tried to break free, but its iorn teeth just dug deeper into her.
the human slowly moved torwards her. it removed the trap from around her leg and bandaged her injured parts. skyhawk didnt really understand, and as soon as the human had stepped back, took off to her den and her mate. darkhawk was waiting for her, and was amazed to hear her tell him about the human who had saved her. she was begining to warm up to the human and wanted to go look for it.
darkhawk didnt like humans one bit, but agreed to help her find the human again. they followed her sent trail to a large island. they landed inside and sniffed out the human. the human was in a cave with many other dragons, and was bandaging up the night fury that had attacked skyhawk. skyhawk walked up to the human and sniffed. the human, jumped back in suprise, but let her cover her in sniffs.
skyhawk looked around the cave and told darkhawk she liked it there. darkhawk, didnt at all, but agreed to staying there. at least, for a little while.
Name:
skyhawk
Gender:
Female
Species:
Stonescale Hunter
Creator:
Appearance:
pearsonality:
skyhawk is, well, a sky hawk. she has excelent eyesight, and is always patroling her territory from high above the clouds. she is very protective of what is hers, and will fight if nessisary to keep it safe. most of the time, if she sees a dragon in her terriotory, she will swoop down out of the clouds and scare them with her size so she doesnt have to fight. she useually doent like to fight, but she thinks that it is the only way to survive. but she avoids it whenever she can. under her tough exterior, she is very loyal. she cares, but is very gruff and never wants to show it. she used to live on icestorm island, but after pearl found her, she lives with all her dragons in the stables.
Backstory:
N/A
Name:
Bubbiling Breeze
Gender:
Female
Species:
Lullaby Wavewhisper
Creator:
Appearance:
Personality:
free spirited, rambuncous, and loyal. she may like to do her own thing, but she is always ready to swoop in if Pearl or one of her other dragon friends needs it.
Backstory:
N/A
Name:
Sassyfras
Gender:
Female
species:
Speed stinger
Creator:
appearance:
egg
hatchling
personality:
sassy, proud, vain
backstory:
N/A
name:
Fusion
Gender:
Female
Species:
Triple Stryke
Creator:
appearance:
Personality:
cool, collected, wise
Backstory:
WIP
Name:
Kai
Gender:
male
Species:
Triple Stryke
Creator:
appearance:
Personality:
hot-headed, stubborn, loyal
Backstory:
N/A
Name:
Hexagonix
Gender:
male
species:
snow wraith
Creator:
Appearance:
Personality:
N/A
backstory;
pearl met hexagonix, or hex for short, on a trip to ice storm island. snowdust went off to find some friends to play with,
leaving pearl with no knowledge of where she had gone. when pearl did find her, she saw her playing with hex in the snow. hex & snowdust liked playing with eachother so much, that hex decided to stay. he has been with snowdust ever sense, playing fun games in the snow.
Name:
Fizzie Soda
Gender:
Female
Species:
bonenapper
Creator:
Appearance:
Personality:
N/A
Backstory:
Fizzie soda was looking for her favorite drink, (a fizzie water) when she found her way to Berk. she found it in Pearl's best friends house, Carl and stole it, along with carl by accident. Pearl went after her to rescue Carl, (who was really enbaresed btw) and fought fizzie sode to get him back. She saw after the fight that Fizzie didn't mean any harm, so she brought her back with her. But she has a special connection with Carl after the whole inncident, & is mostly his dragon. She lives in his stables with Zander & Kordi.
Name:
Ivon
Gender:
Male
Species:
Albaraptor
Creator:
Appearance:
Personality:
Ruthless, Cruel, & Violent. Ivon has a nasty behavior, careless on valuing a life. But he fits in very well in a battle, if he doesn't cause one. Ivon would be ok with you eventually and will sometimes get the scence knocked into him by your other albaraptors. He adapts slowly so do your best to make him confortable.
Backstory:
N/A
Name:
Dax
Gender:
Male
Species:
Albaraptor
Creator:
Appearance:
Personality:
Sly, Devious, & Sarcastic. Dax is the prankster of the group. He always knows a good trick when escaping or defeating his foes. Sly, but he can be a softie for Matell. He always shows affection by teasing his friends and making a laugh every once in a while. He is a good fire breather and he knows some techniques.
Backstory:
N/A
Name:
Matell
Gender:
Female
Species:
Albaraptor
Creator:
Appearance:
Personality:
Bonding, Loyal, and Savage
Backstory:
N/A
Name:
Tigeris
Gender:
female
Species:
Rocky Mountain Davus
Creator:
Appearance:
Personality:
Skiddish, wise, talkitive
Backstory:
N/A
Name:
Pardus
Gender:
Female
Species:
Ukrainian Mistus
Creator:
Appearnace:
Personality:
N/A
Backstory:
N/A
Name:
Komono
Gender:
Male
Species:
Glowy Cave lizard
Creator:
Apperance:
Personality:
N/A
Backstory:
komono lived on an island far away from berk. He lived happily, unroll some smugglers captured him in hopes of either skinning him or selling him on the black market. Komono didn't have much hope, until a dragon rider attacked the smugglers ship, and set all the captured animals free. The dragon rider, who was an older man with gray hair, took komono back to his home, where he gave komono to his daughter. Kimono has stayed there ever sense.
Name:
Webhead
Gender:
Male
Species:
Feathered Fan Wing
Creator:
Appearance:
Personality:
N/A
Backstory:
Webhead was busy trying to find his favorite treat, prickleberrues, when he came across a larger dragon. It had taken over the prickleberrie patch as it home & as soon as it saw webhead he roared & attacked him. Poor webhead was small, & didnt have any good defences against the bigger dragon. he would have been seriously hurt if carl, pearls best friend, hadnt flown by to save him. he chased the big dragon off, & took webhead back home with him. once there, webhead saw that prickleberries also grew by Carls home. So ever since then, webhead has lived close by, gorging on delicious prickleberries.
Name:
Shadowspirit
Gender:
male
Species:
Shadow Hunter
Creator:
Appearnace:
Personality:
N/A
Backstory:
Shadowspirit lives alone in a cave on a deserted island. He hated humans, & in a way, still does. But after he decided to go on an adventure, everythign changed. He was busy collecting rocks (His favourite thing in the world, dont ask) When some man juped out of no where & caught him. He struggled, but the man took him anyway. He shoved him into a small cage. Shadowspirit would have been ther forever, if he hadn't been rescued by afireworm queen & its rider. after they had defeated the men that had caught him, the fireworm queen & its rider let him go. Shadowspirit still doesn't like humans, but because of that one act of kindness, he has grown to like them. At least a little bit.
Name:
Leapordsnow
Gender:
Female
Species:
Roaming Sand Devil
Creator:
Appearnace:
Personality:
N/A
Backstory:
Lepoardsnow, unlike her species, loved the snow. She lived in it, played in it, & sometimes even ate it, just to be silly. However, that meant none of her same species liked her. Whenever she got together with the others, they would ignore her, & talke amongst the others. This made lepoardsnow extreamly depressed. She loved making firends, but she loved the snow even more. She couldn't give up the snow for other dragons to like her. Hopefully, one day, she'd find someone who loved snow as much as her.
Name:
Cherry blossom
Gender:
female
Species:
Singing Fin Wing
Creator:
Appearance:
Personality:
N/A
Backstory:
Cherry blossom used to live far away in a cherry tree. She loved smelling the flowers everyday. One day, however, some woodsmen came along & chopped her cheerry tree down! cherry was heartbroken. So she set off to find a new cherry tree to call home. While she was looking, she came across a place called the summer isles. There, she found an even bigger & more beautiful cherry tree. She decided to live there from then on. A while later she met a girl by the name of Robin, who also loved the cherry tree. Ever since then they have been best friends.
Name:
Furr Monster
Gender:
Male
Species:
Ice Piercer
Creator:
Appearance:
Personality:
N/A
Backstory:
Furr Monster, or furr lived with a group of snow wraiths on icestorm island. He was raised by them, & all his life thought he was one. One day, his siblings went off the attack a group of invading creatures. Furr Monster stayed in the cave, alone & far away from any strange creatures. Athough, while he slept, one of the strange beasts wandered into his home. when he woke up, he saw the strange beast. He thought it was very funny, walking on two legs & all. After watching it for a while, he decided he liked it.
After it left, he told his family he was leaving to follow the strange creature. So he left them & went to follow the strange beast. He followed it to Berk, & decided he liked the cold, but not too cold weather there. He finally met up with the creature, which seemed to live there, & he's been there ever sense.
Name:
Whale
Gender:
Male
Species:
Stormchaser
Creator:
Appearance:
Personality:
N/A
Backstory:
Henry Mcnire was yet again fishing with his thunderdrum, windhurtle near the deeper ocean waters, as he always did. He was just pulling up a net filled with deep sea fish when suddenly the waters began to stirr. Windhurtle roared & took off higher into the sky. The calm water around them suddenly transformed into a giant whirlpool! Fortinatly because of Windhurtle's uick thinking they were far enough away to avoid getting pulled in. However, another dragon who happened to be close by wasn't so fortinate. It roared & swam as fast as it could, but it was no match for the gigantic whirlpool that was determinded to swallow it up.
Henry couldn't just watch it die! Windhurtle didn't want to either. With a great roar, he blasted a large sonic boom into the vortex. There was a loud screeching sound as the whirlpool dispersed, leaving the other dragon who had gotten caught in it stunned, dazed, confused, & even hurt. Henry couldn't leave it there, so he took the dragon back to berk with him. With help from his friends, he was able to nurse it back to health. He decided to name it whale, for it looked just like one. Whale has resined on Berk ever since.
Name:
Sky Smasher
Gender:
Male
Species:
Windstriker
Creator:
Appearance:
Personality:
N/A
Backstory:
Shielle was walking peacefully through the woods one day with her windstriker, Jubilee when they came across Scensoredmasher. He was busy preening his wing after a fight when he noticed Jubilee. Being the dragon he was, he decided to make a good first impression & went over to introduce himself to the pretty blind Windstriker. Shielle was quite surprised at Scensoredmasher's friendliness, & instantly took a liking to him. Jubilee, however, felt just the opposite. They stayed for a while in the woods, until it was finally time for them to leave. Even though Scensoredmasher was dissapointed at them leaving, he vowed to visit them again. Its only a matter of when.
Name:
Henbit
Gender:
Male
Species:
Fireworm Scream
Creator:
Appearance:
Personality:
N/A
Backstory:
Henbit was always a strong dragon. He was one of the fastest, strongest, & most powerful on the island. He always smiled & thought. "There is no one who is better then me." However, one day that all changed. As he left his cave as usual, & ate is breakfast, as usual, & he went on a flight around the island as usual, something unusual happened. Far below, on the beach, was one of the biggest dragons he'd ever seen. It looked a lot like him, but instead it glowed brightly. By its side was a human. henbit scoffed. "What? A dragon better then me? No dragon is better then me!" And with that he flew down & landed smach dab in front of the glowing dragon. He roared. "Go away! This is my home!"
The glowing dragon hissed. "Stop wining. We aren't here to take over your home. We're just camping for the night." Henbit had no such intention of letting anyone stay on his island, especially all day & night. He hissed. "NO! Leave now, And i might let you live." The glowing dragon hissed back. "Oh, so your challnging me & Zane here? Well i know who's going to end up going home with his tail between his legs!" And so a fight began. It raged all day & ended that night. Henbit sat scarred & confused, beaten by the glowing dragon & the puny human. "H-how did you beat me? I'm the best!"
The glowing dragon snorted. "Well, not anymore." She turned to leave. "Wait! I want to know something. Why were you better then me? What did you have that i don't? I have everything!" The glowing dragon shook her head. "I have something you don't. I have a rider who looks after me & helps me when i need it." Henbit stared at the human, confused. "Your right! i don't have a human!" He looked back up at the glowing dragon. "Is there anyway i could get one of my own?" The glowing dragon sighed. "I'm sure Zane wouldn't mind taking you back with us." Henbit grinned a toothy grin. Now he would finally be the best! Henbit has been on Berk with Zane & his fireworm queen, Spirit ever since that day. And he still drives both of them crazy.
Name:
Bizmuth
Gender:
Female
Species:
Dwarf Death
Creator:
Appearance:
Personality:
N/A
Backstory:
Boom! Robin frowned, then whipped the smoke from her already grease streaked face. "Yaknogg! I was sure it would work this time!" She picked up the now useless pile of junk & threw it across the table. Cackatoo sniffed it curiously, then cocked her head & blinked her eyes curiously at her rider. Robin sighed. She had been working on this invention with her dragon for days, a week by now. She had tried every which way to make the hunk of junk work, but it had been uncooperative, & just now, had blown up in her face. "Yeah, I know you wanna try again, but i'm fed up with this thing. Why don't we go outside & get some fresh air instead?" Cackatoo licked her scaly lips & swished her spiny tail back & forth, showing her approval of the idea. Robin grinned. "Good. Then let's go." Robin got up from her chair & pushed the door to her little workshop open. Outside the room was her sister's bigger potion brewing area, or what she called it, her laboratory. Robin wasn't too sure about her older sister, Abigail, the chief's favorite daughter, town pretty girl, alchemist, & all around little miss perfect. Robin never really had a good relationship with her, & this recent argument about their work spaces put her even more on edge. Abigail had taken over her old workshop, & in return stuffed her in that closet. They had argued for the past two weeks about it, but Abigail had always won. Robin found it frustrating when she was given as much respect as a Gronckle. Cackatoo seemed to know she was thinking. She curved her spiny head around Robin & nuzzled her cheek. Robin smiled at her affectionate Hackatoo & hugged her in return. "Thanks girl, I needed that. I don't know what i'd do without you."
By now they had walked across her entire autumn village & reached the forests of the Summer isles. Cackatoo instantly brightened up at being surrounded by trees. Robin smiled. "Go ahead girl, but just a few." Cackatoo instantly let out a roar of happiness & plunged into a large thicket. Robin giggled at her dragon's childish behavior. She knew how much Cackatoo loved the woods. And why she loved them. Being the kind of dragon she was, a hackatoo, she loved to cut down trees. That is, if she didn't get her shiny axe like snout stuck in it first. Robin smiled to herself, only to stop at the desperate desperate cry of her dragon. "Oh no! Don't worry Cackatoo, I'm coming!" She ran through the thicket of trees, through some bramble bushes, then stopped. She laughed. Cackatoo had her snout stuck in a particularly large Maple tree. Her snout was wedged in between the bark of the tree. She averted her usually cheerful eyes from her rider's & let out an indignant snort. Robin laughed even harder. "Oh Cackatoo, you're always getting yourself stuck! Come on, lets get you out." She grabbed ahold of her tail & pulled. Her dragon sunk her claws into the bark & pushed with her. There was a cracking sound, & Cackatoo & Robin went flying backwards into the bushes. "Offh!" Robin exclaimed, rubbing her behind. "Well, I think thats enough excitement for the day." Cackatoo shook her exotic blue head clear of the foliage & let out a disappointed sigh. "Don't worry girl, i'm sure no one saw you. This time. Now, would you mind helping me up?" Cackatoo smiled sheepishly, then grabbed her rider by the belt & pulled her out, then set her gently down in the soft grass. "thanks Cackatoo, now lets-" She stopped when she noticed a gleam of light in the bushes near the damaged tree. She walked over, stooped down, & reached in-between the arching fronds of a fern. Her hand grazed something hard. She reached out, & pulled out a medium sized rainbow egg.
It was hard & calloused, with a thick sticky substance around the side. A small crack ran down its side, gradually growing bigger. Robin gasped. "Oh no! Cackatoo, we have to help this poor egg! I think we broke it!" She ripped off a piece of her clothing & wrapped it around the egg. Hopefully it would stop it from breaking any further. Cackatoo looked a bit downcast. "Its ok girl, I know you didn't do it on purpose. Just hurry, before it's gets worse!" She climbed up onto Cackatoo's back & grabbed ahold of the saddle. And with a mighty roar from Cackatoo, the two took off, carrying the broken egg with them.
~~~~~~
Robin threw open the wooden door, bursting into her previous workspace. "Oh great." She thought to herself. "Abigail is back." Indeed she was right, for her pretty raven haired sister stood stirring a wooden spoon in a pot of boiling….something. She turned as Robin & her Hackatoo came in. "Robin! Nice to see you!" Robin grumbled inwardly. She didn't have time to talk to her sister. Her sister didn't even notice her annoyance. "Well, I'm glad your here. I need you to make dinner tonight. It seems that my work tonight will take a bit longer then normal, & dad is always hungry when he comes back home. Would you do that for me?" Robin nodded & rushed by. "Okay, sure." It wasn't really okay. She hated cooking. All those sharp knives….but she had to help this egg……even if it did mean making carrot soup. Robin rushed into her workshop, making sure to shut the door behind her & Cackatoo. She didn't want anymore annoying discussions with her older sister. She brushed aside the remains of her project, took an old blanket & wrapped the egg with it. Then she set it down on the table. Cackatoo sniffed it curiously, then gave her a look. Robin shrugged. "What?" Cackatoo nudged the broken egg, then looked at her again. Robin smiled sheepishly. "Uhhh, I don't exactly know what to do with it." Cackatoo gave an exasperated snort. "What? I thought i'd know once I got here! I'm not exactly a dragon master like Pearl or Shielle." Suddenly the egg lurched to the side. It crackled & popped, then collapsed into a pile of egg bits. Robin gasped. The egg had hatched! A tiny, multicolored dragon sat where the full egg had once been, still speckled with egg bits. It shook them off, then raised its tiny head & looked at Robin & her dragon with four beady red eyes.
Robin reached out to it. The pretty multi colored dragon sniffed her hand, & cocked its head to the side. Then, it cooed & rubbed its nose against her hand. Robin let out a sigh for relief. "See? I knew I could handle this." Cackatoo didn't seem to believe her, but didn't mind anyway. She bent her long curvy neck down to touch noses with the little colorful dragon. The baby seemed very perky for just hatching, for she gurgled & latched onto Cackatoo's nose. Robin scratched the back of her head while Cackatoo played with the new hatchling. Okay, she had just hatched a dragon she knew she wasn't allowed to keep. Her father, the chef of the Summer isles, was already getting used to the idea of not fighting dragons. He had barely let her keep Cackatoo, she could only imagine what he'd do if she brought home another, a baby at that. She had to think logically about what to do with it now. "Lets see." She thought to herself. "I can't keep it, & Thor himself couldn't convince me to give the responsibility of taking care of a baby dragon to one of the villagers. So what do I do?" Robin thought & thought. The noise her sister was making was unbearable. What could she be doing in their that would make such a ruckus? She grumbled & massaged her temples. Maybe this wasn't the right job for her. If only she was a dragon expert like her friends, not a rag tag tinkerer…..wait! That was it! She jumped to her feet. She knew just the person to help.
~~~~~
"So, you say you just, found this egg in the bushes?" Robin nodded. "Yes, & it was broken. I-I mean me & Cackatoo thought it was best to bring it back with us. I didn't exactly know what to do with it, & since your so good with dragon's Shielle, I thought i'd bring it to you." Her short ginger haired friend blushed. "Well, I'm not that good, but i'm glad you brought this little one to me. Did you name her?" Robin thought for a moment. "Bismuth. Thats her name." Shielle smiled. "A lovely name for such a colorful dragon." Robin sighed. She didn't have time for small chat with her friend, even though it would be better then going back home. She had to get dinner started soon. "Do you know what species it is?" She asked hastily. Shielle nodded, seeming to get the message. "Its a dwarf death, a very rare species. I'm surprised you we able to find one, alone at that." Robin shivered. A dwarf Death? She was so glad she hadn't wanted to keep it. "Shielle, what do you mean alone?" Shielle tickled the little dragon's tummy with her finger. "Dwarf death's are attached to a sibling in the egg stage, & live with their sibling until they find a mate. So I'm very surprised you found this little girl out all by herself." "So what should I do?" Shielle handed her the baby Dwarf Death. "Take the little one back to the tree where you found it. Chances are its sibling is looking for her."
~~~~~
"Alright Bismuth, there you go." Robin gently set the newly hatched baby dragon down by the very same bush she had found her in. Bismuth sniffed it, then looked back up at Robin with her beady red eyes. Robin nudged her with her hand. "Go ahead Bismuth, its okay. go find your family." Bismuth took one last look at Robin & Cackatoo, then scurried off into the bushes. Cackatoo let out a disappointed sort of grumble. Robin stroked her scaly flank. "Don't worry girl, she'll be fine." And just as she spoke, two happy roars echoed through the autumn forest. Robin smiled. "Well, I guess thats that. Now why don't we go cook dinner like i promised to do?" Cackatoo nodded her narrow blue head, agreeing with her rider. Robin's eyes twinkled. "But i've got a quick stop to make first."
~~~~~
"Robin! What are you doing here! You're supposed to be making dinner!" Robin brushed past her cranky sister. "I'll get started in a minute. But first, i've got a few adjustments to make to my newest invention." She ran into her workshop, pulled up a stool, & set to work on the hunk of junk that exploded earlier. She screwed & hammered & welled, until it was almost done. "Hand me that rock over there Cackatoo." She asked her hackatoo. Cackatoo reached her long scaly neck over another table, picked up a shiny rainbow rock in her teeth, then set it down infant of her rider. "Thanks girl." Robin scratched her dragon's neck, then grabbed the shining rock & screwed it into place. "I think that will do it. Now the final test." She walked over to the blazing fire & held the object up to it. The tiny room was instantly filled with a colorful display of various colors. Robin grinned. "its finished."
Name:
Birdy
Gender:
female
Species:
Spectral leviathan
creator:
Apperance:
personality:
N/A
Backstory:
N/A
Name:
Personality:
N/A
Backstory:
after pearl trained pumpkin, she brought her to the stables.
her other dragons instantly took a liking to her kind and helpful spirit. well, everyone except grumpy old sparky.
since pumpkin was still new to the whole,
"being trained" thing, pearl decided it would be best for her to ajust slowly.
she took jewels, sparky, and pumpkin to her hut, and they had somewhat of a "sleepover."
there, her mom and pumpkin took an instant liking to eachother. from that day on,
pumpkin spent her days with pearl's mother, helping her with the cleaning,
baking, and anything else.
Name:
Kappa
gender:
Male
Species:
Alpha Night Fury
Creator:
Appearance:
Personality:
N/A
Backstory:
Kappa instantly fell in love with jewels when he saw her. After pearl trained him and the others, she
Brought them back to her stables. He is now one of the leaders of the entire stables.
he follows jewels around like a dog, and makes sure she is safe every second of every minute.
Name:
Socks
Gender:
Female
Species:
Night Fury
Creator:
Appearance:
Personality:
N/A
Backstory:
Mon, 04/17/2017 - 05:15
#2
Donut reply! XD
Name:
Creeper
Gender:
Male
Species:
Septic Fury
Creator:
Buddyfan1
Apperance:
Personality:
hard-headed,stubborn,exposive temper,hence the name creeper
Backstory:
creeper stayed away from humans most of his life. he didnt bother them they didnt bother him. untill one night when some dragon hunters dragonnapped his sister and dissapeared into the night. he was severly injured in his fight to save her. creeper would have died if pearl garmadon, his trainer, hadn't found him. she nursed him back to health, and together, pearl and creeper will oneday, find his sister.
name:
Greenfire
gender:
male
species:
sawback
creator:
appearance:
personality:
greenfire is feircely loyal to those he loves. he may act gruff and intimadating, and may have questionable methods
when it comes to battle, he will always be there to lend a claw to those in need.
backstory:
greenfire was always a stubborn dragon. when dragon hunters attacked his home far, far away from any dragon riders
could help, he decided to go against his friends urges to flee and attacked the ships all on his own. he held out well, but after a long and grueling battle, he was knocked out of the sky and locked away below deck.
when he awoke greenfire was already well on his way to auction island where he and many other dragons would
be sold to the highest bidder. he was unloaded and placed near the front of the auction arena. many stopped to look at him, and he hated them all. however, late in the night, three shadows cloaked under complete darkness flitted around the island, and opened all the cages, letting all the drgon free.
greenfire didnt understand, so he followed the trail one of the figures had left behind to berk. there, he met the person who had rescued him in the night. pearl was suprised to see greenfire. greenfire was just as suprised. he had thought that all humans were evil. he decided to stay with pearl, to learn about "good" humans, and has been with her ever since.
Name:
Colorburst
Gender:
Female
Species:
Deadly Nadder
Creator:
Archery & Dragons
Apperance:
Personality:
N/A
Name:
Duskfall
Gender:
male
Species:
Noelani
Creator:
hootowllighbulb
Appearance:
Personality:
N/A
Backstory:
N/A
Name:
Fall
Gender:
Female
Species:
Haunted Husk
Creator:
Linkwolf
Apperance:
N/A (cant find it :P)
Personality:
Name:
Scoops
Gender:
Male
Species:
Vanilla chocolate chip wraith
Creator:
Kattistal
Appearance:
(forget the name)
Personality:
N/A
Backstory:
N/A
Name:
hoarfrost
Gender:
Male
Species:
hopless Deathtrail
Creator:
snowflake12298
Appearance:
Personality:
N/A
Backstory:
hoarfrost, also known as horror, lived on outcast island. the outcasts were always afraid of him, always looking over their shoulder to see if he lurked in the shadows. when the outcasts were again attacked by this elusive dragon, they finally begged berk to rid them of the beast. pearl garmadon, a dragon trainer in training, was sent to rid the outcasts of what they called, the chilling horror. when pearl found him though, she found he was not visous or evil, but depressed and lonley. his mate had long ago been killed by the outcasts, and ever since then, he has been terrorizing them for what they had done. pearl, after earning his trust (which was NOT easy to do) was trained and brought back to the school where he now lives with Jewels, Sparky, and the rest of pearls adopted dragon family. has a secret crush on Jewels, pearls night fury. (dont tell her! XD)
name:
sky high
gender:
male
Species:
Timberjack
Creator:
Appearance:
personality:
stubborn, hyper, and hot-headed
Backstory:
Below
name:
sky blue
gender:
female
Species:
Timberjack
Creator:
Appearance: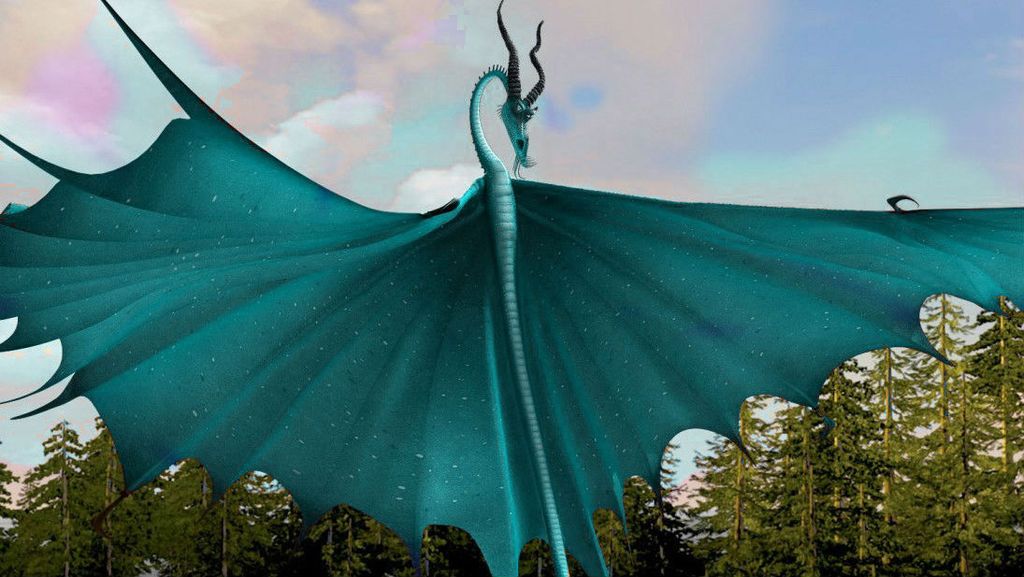 personality:
compasionate, even tempered, patient, and kind
backstory (for both of them):
it was a dark stormy night when pearl first met the two timberjacks. she had just started heading home when
a storm that had been hovering over berk for the past couple of hours finally broke lose.
jewels didnt like getting wet and sparky just hated the rain, so instead of going to pearl's house,
they took the short trip to the stables instead. inside, pearl fell back on a pile of hay and fell asleep.
when she awoke, there were two baby timberjacks sleeping ontop of her.
one was curled around her leg, wheile the other had wrapped its not so sharp wings around her neck.
when they woke she fed them, and named them sky blue and sky high. they didnt have any parents as far as pearl knew,
and they didnt belong to anyone in the village, so she decided to keep them. they still live in the stables with the other baby dragons to this day.
Name:
Autumn
gender:
female
Species:
Rufflewing
Creator:
Appearance:
Personality:
N/A
backstory:
"hurry up pearl!" called her friend, carl. "were going to be late for training!" pearl opened the door to her hut and
stepped out. "did you just say late for training? what did you do with the real carl?" carl rolled his eyes. "ha ha, very funny. now come on, i actually wanted to fly my dragon today." "okay, geese, whats gotten into you?" Pearl rushed back inside and litterally dragged out sparky. he yawned contently and rolled over. pearl kicked him in the side. "come on you lazy reptile, get up!"
sparky rolled his eyes and rolled over. Pearl scowled at him and sighed. "oh well, i guess ill just have to take Jewels. too bad though, i was going to give the dragon who came with me a treat..." at the mention of the word treat, sparky instantly shot upward. pearl smiled. "thats my boy. now come on, we need to get going before carl yells at me again."
~~~~~~~
Pearl looked down over berk. the summer had ended, and the leaves on the trees had turned beautiful arrays of red gold, and brown. the wind wisked through them, stirring them into a frenzied dance, then settling back down on the bare ground once more. "isnt it pretty calr?" Pearl asked. Carl rolled his eyes. "all i see are a bunch of dead leaves and bare trees." Pearl sighed. "well i guess i just see the beauty in nature." carl rolled his eyes again. "good greif. hey, whats going on down there?" pearl looked down torward where calr was pointing.
a small blur raced across the leaves inbetween the houses, followed closely by a group of young boys. pearl pulled on sparky's saddle and steared him torwards it. "where are you going?" Carl asked. "im going to go see what the rucus is all about." Sparky swooped downward, and unfolded his wings, gracefully gliding over the tips of the viking's huts. pearl looked down.
below, a leaf colored dragon sat backed up against a hut. the group of boys had surrounded it on all sides, snickering loudly at their helpless prey. they began throwing rocks at it. a few of the rocks hit the dragon, which made it whimper every time. pearl couldnt take it any longer. "stop!" she cried.
she jumped off sparky, slid down the slanted roof, and landed between the group of boys and the dragon. "get away from that dragon." one of the boys stepped forward. "why? we caught it." Pearl hesitated for a moment. "well....its my dragon. and if you harm a scale on its head, Sparky will deal with you." the kids snickered. "sparky? whos that, a terrible terror?" just then sparky made his entrance.
he swooped down a spread his wings out as far as they could go. he shoved his snout not two inches from the first boys face and growled. the boy gulped. "er, nice night fury." the boys didnt need to be told twice. they bolted out into the open and disapeared in different derections. Pearl looked down at the dragon and smiled. she held out her hand. "dont worry, your safe now."
the dragon seemed hesitant at first, but slowly excepted pearl. it rubbed its head againt pearl's hand and purred. pearl stroked the dragon's head and smiled. calr had landed not far away and had just run over. "what happened? did i miss anything?" pearl looked up at him. "not much." "well, are you ready to go train now?" "you go on ahead carl, ill catch up with you later. i need to get my new dragon settled in back at the stables."
Name:
Pumpkin pie
Gender:
Female
Species:
Rufflewing
Creator:
Appearance:
Personality:
N/A
Backstory:
"Come here, Autumn." Pearl crooner. Autumn hesitated at first, but eventually gave in and dove at the price of fish.
She gobbled it down and licked her lips with satisfaction. Pearl giggled. It had only been a week since she had found little Autumn, but her training had gone well. Autumn was getting used to life with the other, bigger dragons now, and they were excepting her warmly (literally XD).
Pearl stroked Autumn's head, then heard a crash from coming from Autumn's stall. "What was that?" She wondered. She picked up the closest thing to her, which happened to be a broom, and moved slowly forwards Autumn's stall. She peeked inside. Something was moving under the hay. She crept slowly forward, and sniffed.
Did she smell, cinnamon? She took the end of the broom, and flicked the hay off whatever it was that was under it. A small dragon, The same kind as Autumn, peered up at her. It blinked its eyes and let out a happy purr. "Aww." Pearl picked up the little dragon and cradled it in her arms. "Aren't you just the cutest little thing?"
Autumn flew up onto her shoulder and barked happily. The other dragon barked back. It flew out of pearl's arms and barreled into Autumn. The two tussled playfully on the floor for a few minutes, then fell back into The hay. Pearl smiled, and for the first time noticed how alike they looked. "Aww, are you to related? Well, we certiantly can't break up the family now can we?" The two both barked happily, and that was the end f that.
name:
Skeleton
Gender:
Male
Species:
Rufflewing
Creator:
Apperance:
Personality:
N/A
Backstory:
Pearl was just going home after another dreadfall party. "Come on henry, I want to get home before my mom
Sends out the search party." "Don't worry." Henry reassured her. "I'm sure your mom knows your alright."
"Then you don't know my mom very well." Henry folded his arm around her. "I told your mom that you were going to be home a little late. Now, how about that flight I promised you earlier"
Pearl reluctantly gave in. "Fine. But I want to get back soon enough to get a decent nights sleep before
The big party at saphiria's tomorrow." Pearl climbed onto windhurtle, Henry's thunderstorm and they took off. Pearl wrapped her arms around his waist to keep from falling off and held on tightly. They flew in silence for awhile, staring at the gorgeous whole moon that hovered in the sky.
Suddenly a dark figure flew by and Henry let out a sharp cry of pain. "Aaaahhhhh!" "What? What happened? Are you ok?" Henry cluched his arm and hissed. "That dragon scratched me!" "With its wings? Here, let me see." Pearl looked over his arm. Blood ozed from a scrape on his arm, not serious, but it looked like it hurt. "Here." She pulled a handkerchief from her pocket and wrapped it around his arm. He hissed in pain.
"Oh hold still. I'm trying to help." The Dragon circled around and dove back at them. Windhurtle was angry at the little dragon for hurting his dragon, and roared, releasing a sonic blast at the Dragon. The poor dragon didn't stand a chance against windhurtle, and fell, stunned, into pearl's lap. Pearl let out a little surreal of surprise. The Dragon shook his head and sniffed at pearl. It climbed up and around her shoulders to her bag.
It sniffed at it, then dug its head inside and pulled out one of the cookies she had brought back from the party. It chomped it down in an instant and pulled out another. Pearl laughed. "So that's what the fuss has been about, cookies?" She pulled out another. "Here." The Dragon seemed cautious, but gave in and took it.
Henry looked down at it. "THAT is what just hurt me?" The Dragon looked up at him and blinked. It let out a squawk and began nibbling the cookie again. Pearl giggled. " apparently. I like him. I think I'll name him...skeleton, because we found him during dreadfall." And that was that.
Name:
Candy
Gender:
Female
Species:
odd jelly-bean-crossed-with-a-slime-looking-creatures
Creator:
xXPhinaXx
Apperance:
Personality:
Loves candy but make sure she doesn't go on a sugar rush (YOU HAVE BEEN WARNED...)
Backstory:
N/A
Name:
Mud
Gender:
Male
Species:
odd jelly-bean-crossed-with-a-slime-looking-creatures
Creator:
xXPhinaXx
Apperance:
Personality:
Great at hiding therefore very shy but a great companion nonetheless
Backstory:
N/A
Name:
Solarstrike
Gender:
Female
Species:
Night Fury
Creator:
Linkwolf
Appearance:
Personality:
shy,kind, and nervous. Solarskrike is a very kind level-headed dragon and would be the last one you would expect to start a fight. she is nervous around people she has just met, but as time goes on, you could see yourself with a very loyal companion. she loves night time flights around dragons edge when everything is sound asleep.
Backstory:
N/A
Name:
Sunstrike
Gender:
Male
Species:
Night Fury
Creator:
Linkwolf
Appearance:
Personality:
hot-headed,stubborn, supisous of (mostly)everyone.
Backstory:
all his life he has seen his fellow dragons fall at the hands of vikings. after the death of his parents, he was tasked with protecting his siter solarskrike. because his parents were killed by vikings, he became hard and cold to everyone, except his sister. even after peace was made sunskrike refused to belive. he only started to trust vikings after he was saved by pearl garmadon, after a battle with a fierce changewing, to protect his sister. though so far, he only trusts pearl, he is starting to warm up, and hopefully will be able to live in peace with other vikings.
name:
paintsploch
gender:
female
species:
night fury
creator:
frytha
appearance:
personality:
playful, spirited, joyful, sometimes a bit hard-headed
backstory:
N/A
Name:
Rainbow
Gender:
Male
Species:
Night fury
Creator:
unknown
Appearance:
Personality:
N/A
Backstory:
N/A
Name:
Firefawk
Gender:
Male
Species:
Gryffindor Golden Snitch
Creator:
IisRandom
Appearance:
Personality:
Firefawk is most well described like a Griffin. He prides himself in being high and mighty, even though most of the time he is not. He's snarky and sarcastic, lots of the time making fun of others. Firefawk can also be a bit er, forgetful. He's forgotten many things over the years, and even lost his orb once, snitch made him very frantic. He's also VERY proud and stubborn; almost nothing can move him. But he is also very heroic and caring. Once you gain his complete trust he will be with you to the end.
Backstory:
Olivia yawned and closed her spell book with a slap. Studying shapeshifting was hard work. Especially when your neighbors were so loud. She yawned once more and glanced up at the clock. Then she jumped to her feet. "Oh no! I'm late to meet Brooklyn and rayven!" Brooklyn and rayven, her two best friends at the school, were supposed to meet her at the bridge. They were going to practice their broom flying. Olivia hurrily stuffed her books into her bag, along with her wand, then ran as fast as she could out of the library.
She was still tired, but she had to get to the bridge before she missed them. She ran out of the school gates, then stopped when she noticed a gleaming by the stone walls. Olivia walked over and bent down, curious. "What is this?" She picked up the golden orb. Then she stopped. She could feel the hot breath of something behind her. She turned slowly, and came face to face with a dragon. It had fiery eyes and its tails looked like they were aflame. It growled at her and spread it wings menacingly.
Olivia planted her hands on her hips. "Oh what do you want you overgrown lizard?" The Dragon stopped when she said that and stared surprised at her. No one had talked to him like that. Olivia, however, was no longer paying attention. She picked up the orb and stuffed it into her bag. "Now if you'll excuse me mister grumpypants, I've got a meeting I'm late to. And then I need to find the owner of this orb." The Dragon roared in her face, then snatched the bag from her.
"Hey! That's mine!" Olivia shrieked. The Dragon shook out the contents then picked up the golden orb. It cradled it in its claws caringly. Olivia seemed to understand then. "Oh! That was YOUR orb, wasn't it?" She snapped her fingers. "Darn! I knew I should have played more attention in mythical beasts class!" The Dragon seemed to laugh at her. Olivia frowned again. "What? Are you laughing at me? I'm a wizard for your information! I could zap you in..offff!"
The Dragon suddenly picked her up in his talons and flew up into the sky. "Hey! Watch it! Your talons are sharp!" The Dragon glided over the bridge. Down below, Olivia could make out the tiny shapes of her friends. "There they are! Hey big guy, would you mind dropping me off? I'm late, remember?" The Dragon looked down to where she was pointing, then nodded his head up and down. He folded in his wings and they both plunged down.
The Dragon re-opened his wings once they were close, then tossed Olivia onto the bridge. Olivia stumbled then fell to a heap in front of her friends. She dusted herself off then yelled after it. "Hey! I wanted go get here in one piece!" She grumbled some more as she dusted herself off. "Dragons, so inconsiderate." She turned to her two friends. "Sorry about that. I think my new friend as being grouchy."
Brooklyn's mouth stood wide open. "How did you of all people train a dragon?" Olivia shrugged. "I didn't. Apparently he just wanted to give me a lift." Rayven shook her head. "I don't think so. That was a golden snitch. They only bond with people who are compatible with them in personality." Olivia frowned. "So your saying I'm as grumpy as him?" Rayven smirked. "Much more. Now come on, enough talk about your new dragon pal. Let's get to our broom flying." Olivia shrugged. "Ok." She glanced back to where she had seen the Dragon last. "Hope he doesn't stay away too long. That flight was kinda fun."
(Pre-backstory)
Firefawk sat hunched over in a bush, his little golden orb clasped tightly in his clawed hands. It was a cold day, & even his fire seemed barely anything against the howling wind. He squeaked when he heard some voices. big voices. He liked to pretend he was big, but humans were HUGE. Firefawk huffed & snorted out a plume of steam. Why did he have to be the size of a small housecat?
He curled up tighter around his orb & layed his claws over his snout. The voices got louder. Friefawk grumbled & used both claws to cover his ears. These humans were getting unbearable. Maybe he could scare them off. But then again he was tiny. Why did everything revole around size? Suddenly a beam of light shot out of no where and struck him in the chest. The jolt acted like a lightning bolt & send waves of energy rocketing through his body. He fell backward from the force & gripped his ball tightly in his claws.
What was going on? The energy kept getting stronger, & now that he was holdin his ball the energy went into that too. It started glowing like the golden sun. Suddenly everything around him began to shrink & he started going up, & up, & up, untill he was as big as the stone wall. He yawned a big gapping yawn as if he had been sleeping for centuries, then lowered his neck down to the humans. He scoffed. "Ha!" he thought. "These humans aren't as big as i thought. And they look so puny and terrified! Why was i afraid of them before?" He sucked in a deep breath, then roared as loud as he could muster.
The humans dropped their wands & ran, screaming inside the walls of the fortress. Firefawk spread his now big and majestic wings. He grinned a big, toothy grin. "This is perfect! Oh how i'm going to love being bigger then a human!" he looked downward, scooped up his now much bigger & better golden orb, & took off lumbering through the bushes. "Just wait till i show everyone how big i am! This is just perfect!"
Name:
aura
Gender:
female
Species:
Gribtuk
Creator:
Bavelly
Appearance:
Personality:
N/A
Backstory:
N/A
Name:
Bowser
Gender:
Male
Species:
Spike Roller
Creator:
blackpanther0211
Appearance:
Personality:
stubborn, reserved, and kind.
Backstory:
Bowser used to live on a peaceful island not far away from berk. He enjoyed it there, rolling through his flowering meadows all day long. One day, humans came to his peaceful home and ruined his lovely flowers. He was extremely am very, and drove them off.
Life was again peaceful. He went back to rolling through his flowers all day. But he began to feel lonely. One day h met another human. He was about to drive it off too when he noticed it was different. Instead of ruining his flowers, it was stopping and admiring them.
Bowser decided he liked this human. Even though he didn't trust it, and he would never cozy up to the human, it was kind to his flowers. And that was enough for him.
name:
bookworm
gender:
female
species:
glowworm
creator:
mesaprncss
appearance:
personality:
shy, quick-witted, caring, and kind.
backstory:
bookworm was never a normal glowworm. she would always end up looking at something new for hours, or watch the moon rise, rather than hunting and hiding in caves like the others. one day, she caused a terrible accident, and was banned from her home. tired and hungry, bookworm wandered away from the cave she had lived all her life, and went in search of a new home.
She eventually wandered into the wilderness, and made her new home at the back of the darkest cave. she was napping one day when she met her trainer, Pearl Garmadon. bookworm was confused at first, because Pearl's dragon, Jewels, had eatten some glowing alge. (dont ask, its a long story) bookworm let Pearl approach her. Pearl then held out her hand. bookworm didn't understand at first, but slowly she pushed her nose into Pearl's hand. and thats how bookworm met pearl.
name:
sunset shimmer
gender:
female
species:
pygmy
creator:
selethesis
appearance:
personality:
strong willed, spirited, and sometimes wild
backstory:
N/A
name:
cow
gender:
female
species:
night stinger (night fury speed stinger hybrid)
creator:
hellen the dragonologist
appearance:
personality:
cow is an easygoing, even tempered dragon. she is a motherly and caring dragon, and will gladly take in any orhpan or egg that needs a home. she is also she rarely ever gets angery, and sometimes even resembles the personality of a hotburple. but cow is not lazy, she just preferes to do nothing exciting. she can useually be seen slowly moving among the grassy hills of berk.
she can calm almost anything down with her kind easygoing nature. she also is the only other dragon that can stomach blue oliander, which is extreamly posionous to all dragons except the scaldron.
backstory:
N/A
name:
harry
gender:
male
species:
elemental grass dragon
creator:
dragonrider01115
appearance:
personality:
N/A
backstory:
N/A
name:
breathless
gender:
female
species:
elemental fox dragon
creator:
jada
appearance:
personality:
N/A
backstory:
N/A
Who's online
There are currently 14 users and 69 guests online.