Growing Crystals!
Decided to grow a little purple crystal! I'll post a new photo of it whenever it grows bigger!
Maybe by Christmas it will be fully grown! :)
__________________
She shall be the Chosen Child of Thor, given the power of Storms, and lead all Lightning Dragons into a battle that shall decide the fate of the Archipelago: Destruction or Freedom.
My Viking, Firesome, is the legendary child of lightning and thunder, which is the Great God Thor's main element hence her steed being the mighty Skrill itself. She is destined in a prophecy to one day be the queen of Skrill, leading them into battle against Drago Bludvist and his Dragon Army to unleash her full power of Lightning. And with her Skrill, Azyru by her side, almost nothing can take them down!
Strike Class Forever!
We will remember you, Princess Twilight Sparkle and Toothless!
Princess Twilight Sparkle and Mane 6
Oct. 10 2010 - Oct. 12 2019
Toothless and Hiccup
March 26, 2010 - Dec. 3, 2019
Ponies and Dragons forever!
Youtube Channel:
My Hogwarts House: Ravenclaw! (And Gryffindor!)
Or yet in Wise old Ravenclaw, if you a ready mind.
Where those are wit and learning
Will always find their kind.
Sorting Hat (Harry Potter and the Sorcerer's Stone)
My Patronus: A Black Stallion
Here's some info about my Viking character: Firesome and my beloved Skrill soulmate, Azyru!
Name: Firesome
Gender: Female
Eye Color: Hazel
Hair Color: Light Brown
Title: The Phantom Skrill Rider
Name: Azyru
Species: Skrill
Gender: Female
Color: Gray with Purple Highlights
Titan Wing Color: Black, white spines, and turquoise blue highlights
Eye Color: Violet
Viking Companion/Sister: Firesome
Azyru:
Bio:
Azyru acts like a sister to Firesome. Always loving her and protecting her, but she also enjoys a bit of adventure every now and then. She was rescued by Firesome from Dragon Hunters who had planned on selling her to their dreaded leader, Viggo. Ryker had blinded her in one eye with his dagger, and she vows for revenge one day. She loves Firesome like a sister and will never leave her side.
Firesome:
Bio:
Firesome arrived mysteriously on Berk on the back of the second most feared Dragon: the Skrill after hearing of the peace between men and dragon. Upon meeting Hiccup, he was so in awe at the bonding between Firesome and her soulmate dragon friend, a female Skrill called Azyru that he invited Firesome to train dragons for him while he is on guard for Dragon Hunters to take their leaders, Viggo and Ryker down and reclaim the Dragon Eye once and for all. Firesome has trained many dragons, common, rare, and new. 68 in all!
My Beloved Dragon Family:
1. Azyru - (Female Titan Skrill)
2. Spinetail - (Male Titan Deadly Nadder)
3. Toothless - (Male Night Fury)
4. Thunderwing - (Male Thunderdrum)
5. Grindheart - (Male Whispering Death)
6. Sweetie - (Female Gronkle)
7. Glowmist - (Male Flightmare)
8. Scorcher - (Male Typhoomerang)
9. Merida - Female Smothering Smokebreath)
10. Tadashi and Hiro - (Male Hideous Zippleback)
11. Skipper - (Male Stormcutter)
12. Smaug - (Male Titan Monstrous Nightmare)
13. Geode - (Male Snafflefang)
14. Aurora - (Female Fireworm Queen)
15. Flynn - (Male Scauldron)
16. Sunset Shimmer - (Female Changewing)
17. Crusoe - (Male Raincutter)
18. Nyra - (Female Screaming Death)
19. Ragestorm - (Male Woolly Howl)
20. Stoick - (Male Rumblehorn)
21. Soren - (Male Sand Wraith)
22. Elsa - (Female Groncicle)
23. Milo - (Male Speed Stinger)
24. Luna - (Female Moldruffle)
25. Shelly - (Female Boneknapper)
26. Typhoonblast - (Male Sliquifire)
27. Snowdevil - (Male Snow Wraith)
28. Windswipe - (Female Razorwhip)
29. Apollo - (Male Deathsong)
30. Hydra - (Male Snaptrapper)
31. Discord - (Male Devilish Dervish)
32. Kendra - (Female Chatastrophic Quaken)
33. Shira - (Female Armor Wing)
34. Kion - (Male Prickleboggle)
35. Sharpwind - (Male Timberjack)
36. Arlo - (Male Night Terror)
37. Sylvia - (Female Slithersong)
38. Stormfin - (Male Shockjaw)
39. Pigwidgeon - (Male Hotburple)
40. Yoshi - (Male Grapple Grounder)
41. Godzilla - (Male Thunderpede)
42. Higgins - (Male Scuttleclaw)
43. Iceflame - (Male Shivertooth)
44. Sonata - (Female Tide Glider)
45. Voltage - (Male Skrill/Azyru's firstborn son)
46. Firespirit - (Male Singetail)
47. Lavastone - (Male Eruptudon)
48. Shattermaster - (Male Gronkle/Dagur's lost dragon)
49. Coral - (Female Sweet Death)
50. Shadowbolt - (Female Skrill/Azyru's daughter)
51. Willowbreeze - (Female Windwalker)
52. Stryka - (Female Night Fury/Sand Wraith cross-species)
53. Sulley - (Male Shovelhelm)
54. Blazer - (Male Monstrous Nightmare)
55. Adagio - (Female Deathsong)
56. Aria - (Female Slithersong)
57. Scourge - (Male Terrible Terror)
58. Silverstrike - (Male Silver Phantom)
59. Buffie - (Male Buffaloard)
60. Icebane - (Male Skrill/Azyru's third-born son)
61. Padmè - (Female Flame Whipper)
62. Yakone - (Male Mudraker)
63. Wynter - (Female Triple Stryke)
64. Dreadfall - (Male Titan Flightmare)
65. Thor - (Male Elder Sentinel)
66. Neytiri - (Female Sentinel)
67. Sharpclaw - (Male Grim Gnasher)
68. Gantu - (Male Dramillion)
69. Inferno - (Male Fire Terror)
70. Silverstream - (Female Light Fury)
71. Tigerclaw - (Male Deathgripper)
72. Ronno - (Male Crimson Gorcutter)
73. Bunga - (Male Hobgobbler)
74. Riley - (Female Night Light/blue eyes)
75. Hiccup/Bing Bong - (Male Night Light/green eyes)
76. Joy - (Female Night Light/green eyes)
77. Wicket - (Male Titan Hobgobbler)
Mon, 12/02/2019 - 15:22
#1
Magnificent arnt they?
__________________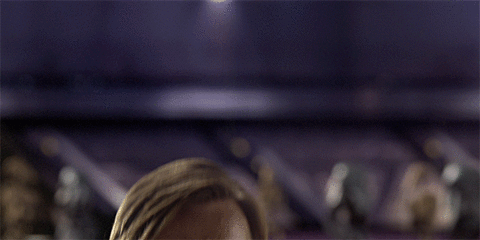 Welcome to my Siggy!
Bit o Info: Ive never been on a forum before soooo SORRY IF I DO THINGS WRONG! :D
You can call me Master Fury or Jedi ;)
I Joined SOD in 2015 and have been a d.ie hard player ever since!
I have been ghosting the forums for awhile now but now I really want to be part of discussions and make some new friends!
SIGGY IS ALWAYS UNDER CONSTUCTION :D
Table of Contents:
About Me
SOD STUFF :D
Dragons O.O
MEMES O__O
Art :)
About Me:
Name: Secret for now ;)
Age: Prefer not to say but old enough to know better XD
Gender: Female :3
Country: US of A :D
Birthday: Christmas day :)
Religon: CHRISTIAN!
Favorite verse: Psalm 28
Fav things to do: Draw dragons, play SOD, Swim, Listen to music, and Ski!
FANDOMS: HTTYD, Star Wars, MCU, Harry Potter
Hogwarts House: GRIFFONDOR
Favorite Tv shows: Clone wars, Race to the edge, and Once Upon A Time (DONTJUDGE MEH)
Favorite Star Wars characters: Anakin, Obi wan, Ahsoka, Qui gon
Favorite Marval characters: Iron man, Dr strange, Loki, Spider man, Drax
SOD STUFF :D
Vikings:
*Yawns*
ColetteJohn (Main, Me)
Soren Hoole( For Fun ;)
ColetteJohn:
Rank: UDT BABY! XD
Points: 40000
Lvl:50
Trophies: 6338 and counting!
Dragon Count: 67
Main Dragon: Shadow (Woolly Howl)
Backstory: (Pending)
Soren Hoole:
Rank: One and a Half Gold star :D
Points: 145217
Lvl: 39
Trophies: 200
Dragon Count: 46
Main Dragon: Sir Derpington (Titan Deadly Nadder)
Backstory: (Pending)
Clan:
ETHEREAL JEDI!
(Banner coming soon)
Favorite Things to Do you ask?
TRR
DT
Speedstinger Racing (Ask me about it :D)
Playing tag
Flying in the Hidden World with my best friend Greatana!
Divebombing Grimmel XD
Exploring different islands
Roleplaying
Where can you find me in game?
Pretty much anywhere XD
(Including the "Super Secret island" from time to time)
Look for hidden places and youll probably find me!
I AM AGAINST HACKING IN SOD!!!!
NO ONE should EVER take a game or a persons account and "Play with it"
The game is not yours and you could really hurt a persons reputation and feelings.
If I EVER see and hacker or a person who is threatening another with hacking, I WILL PERSONALLY SEE TO IT THAT THEY ARE REPORTED AND BANNED!!!!!! >:(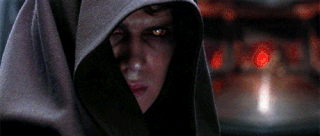 YOU HAVE BEEN WARNED!
*Heavy breathing* Ehem...
Moving on....
Dragons O.O
Note: I am only listing the dragons of my main viking ColetteJohn
*Breaths in* ok... LETS DO THIS!
Key: Male, Female, *(Main Dragons), BOLD= Titan
*Ender (nightmare) Amethyst and Saphira (razorwhips) Thorn( whispering Death)
*Spyro and Silhouette(stormcutters) *Zaroc( Screaming death) Warrior(armorwing)
Ragnarök(Fireworm King) Frostbite(Gronicicle) Pluto (Devilish Dervish)
*Shadow, Hailstorm, *Obi wan Kenobi, Rudolph (Woolly Howls)
Auron, Gizmo, Gentleman, Morpho, GypsyDanger (Deathsongs)
*Blizzard (Shivertooth) Eragon and Anakin Skywalker(Sand Wraiths)
Tempesto (Timberjack) Yondu(speed stinger) Echo and Bandit (Smokey's)
Toothless (Night fury) Whirlpool (Thunderdrum) Morrowseer and Freedom (Boneknappers)
Nemitz (Singetail) Smolder and Snoggletog(Eruptodons) Rhino( Rumblehorn)
Hurricane (Windwalker) Python( Grapple Grounder) Apophis( Snapptrapper)
Tsunami( scaudron) Stargazer( Silver Phantom) Boga( Flamewhipper)
Halo (Nadder) Jambu( Hobblegrunt) Anemone and Pike (Tidegliders) Winter (Snow Wraith)
Eclipse and Supernova (Triple Strikes) Igneous(Gronkle)
Blazer, Pheonix, Cinder (Typhoomerangs) Maleficent ( Moldruffle) Chameleon(Changewing)
*Emperor Palpatine (Skrill) Guardian( Elder Sentinal) GreatanaFang(Dramillion)
Tide and Ocean (Zippleback) Darkfang (Grim gnasher) Banshee (Flightmere)
Jabba the Hut (Snafflefang) Calypso( sentinel) Alta( Light Fury)
*Sabertooth(deathgripper) Glory (Raincutter) Einstein ( Shovelhelm)
Sleepbasher (Hotburple) Moray( Sliquifer) *ENDGAME( Smitten Hobgobbler)
*Scruffrunner (Nightlight)
(No I will not post any screenshots of dragons
HOWEVER, There might be some fanart in the art section :D)
MeMeS :D
you will find many in my posts....
YOU HAVE BEEN WARNED XD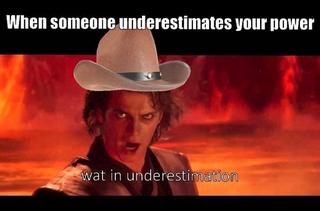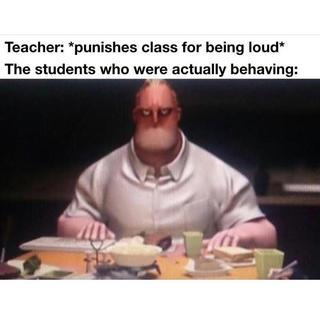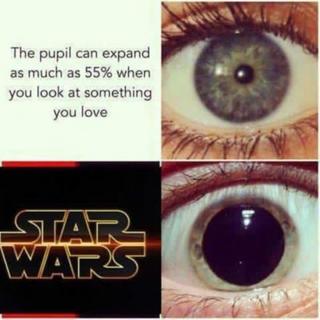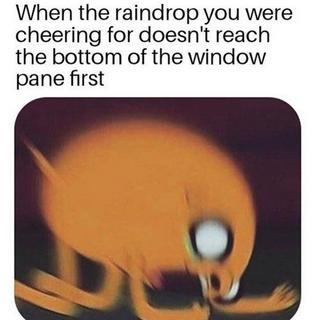 Art:
I just wanna say guys, thank you so much for these its really cool that you have such amazing skills and would take the time to use them to create these amazing images! :D
perhaps someday I will do an art thread......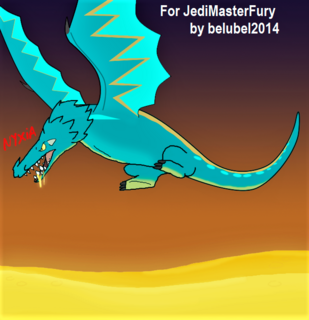 My Ire Ingeous: Nyxia Drawn by the amazing Buebel2014!
Thank you so much :D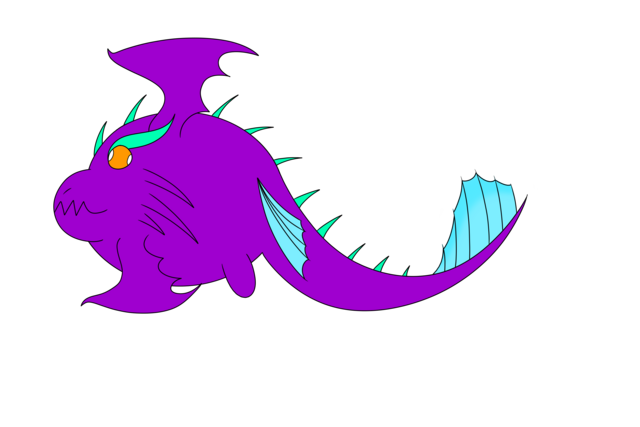 Spyro, the Luxurous potato stormcutter By The fabulous Kasanelover!
THANKS!!! xD

Hurricane the Windwalker! By The Talented Sohki!
SO CUTE! X3
JediMasterFury! By the awesome Hookess
HAHA XD Love this!
End of Siggy :D
Now get out...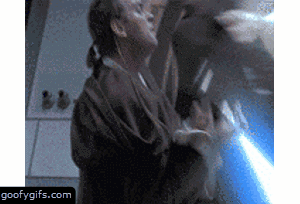 .
.
.
WHY ARE YOU STILL HERE?!
Who's online
There are currently 31 users and 133 guests online.