Grow Your Own Tomatoes! Easy!
Hello Vikings!
I recently planted some tomato slices and they just sprouted, it was so amazing I decided to share with you guys how to plant your own tomatoes!
Here I planted 3 slices, you can see where the slices were planted!
After your plant starts getting bigger, you can use a tomato cage ring to help hold up the plant and make picking tomatoes easier!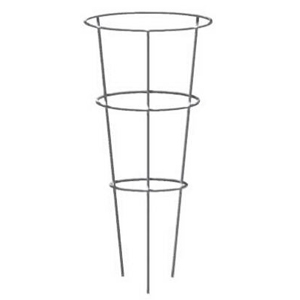 Happy planting!
-Chakuu
__________________
Click to view my art thread! http://forum.schoolofdragons.com/content/chakuus-art-thread
RIP Wings of Royalty, You will be missed

Bouncy Nadder and WoR banners created by Rae
Bouncy Whisper created by me
Bouncy Scauldron created by me
Banner and Gronckle created by Kaz
Bouncy Toothless and Sparkle chickens created by me
Grapple Grounder made by SleepyRaccoon
Bee bouncy nade by OwlyDragons
Warriors of Royalty banner by: aprikoze
Sat, 03/18/2017 - 21:28
#1
This is a very random but
This is a very random but wonderful post
__________________
Soon her ice dragon would come for her, and she would ride on its back to the land of always-winter.
~George R. R. Martin, The Ice Dragon
WhispertheWolf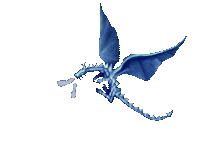 Ice Dragon Trainer
Whisper and Winterwind by Arrowalker
Lover of animals, all things icy and wintry, and How to Train Your Dragon.
I do dragon fan theories!
I come up with theories about dragons and post a new set of theories for a specific dragon species every Saturday. Click the link below to check them out!
In-Game Dragons in School of Dragons
Strike Class
Winterwind: female Woolly Howl (main dragon)
Dasher: male Woolly Howl (Snoggletog Wraith stand-in; main Christmas dragon)
Borealis: male Titan Wing Woolly Howl
Avalanche: female Snow Wraith
Abominable: male Titan Wing Snow Wraith
Icebones (in-game name Stormblaze): male Skrill
Galewing: female Titan Wing Skrill
Slashtail: male Triple Stryke
Boulder Class
Icevein: male Groncicle (2nd main dragon)
Hoarfrost: male Groncicle (Icevein's father)
Permafrost: female Groncicle (Icevein's mother)
Crystal (in-game name Krystal): female Groncicle (Icevein's sister)
Snowblast: male Groncicle (Icevein's brother)
Firn: female Groncicle (Icevein's sister)
Coldnip: male Groncicle (Frozen Groncicle stand-in)
Stonemaw: male Gronckle
Fireball: female Titan Wing Gronckle
Ironmaid (in-game name Honormaid): female Hotburple
Boulderdash: male Catastrophic Quaken
Redwolf: male Grapple Grounder
Meteorblast: male Eruptodon
Sawblade (in-game name Sawfang): male Whispering Death
Bramble: female Titan Wing Whispering Death
Furious: male Screaming Death
Merciless: female Titan Wing Screaming Death
Gemtooth: female Snafflefang
Charity: female Shovelhelm
Stonefist: male Thunderpede
Sharp Class
Frostclaws: male Shivertooth (main racing dragon)
Solstice: female Shivertooth (2nd main racing dragon)
Thistle: female Prickleboggle (main battle dragon; tiny Prickleboggle stand-in)
Oakthorn (in-game name Oakclaw): male Timberjack
Fleetsteps: male Speed Stinger
Spitfire: male Scuttleclaw
Jadeheart: female Titan Wing Scuttleclaw
Silvershard: female Razorwhip
Swiftslice: male Titan Wing Razorwhip
Windrider: female Stormcutter
Owleyes: male Titan Wing Stormcutter
Rainshed: female Raincutter
Shadowhunter: male Devilish Dervish
Tracker Class
Brightclaw: female Deadly Nadder (starter dragon)
Horntail: male Titan Wing Deadly Nadder
Echo: female Mudraker
Bullheart: male Rumblehorn
Tidal Class
Splashwing: female Sliquifier
Seacry: female Thunderdrum
Darkbreather: male Titan Wing Thunderdrum
Fjord: male Sand Wraith
Shorewind: female Titan Wing Sand Wraith
Sparky: male Shockjaw
Wavedancer: female Tide Glider
Riptide: male Scauldron
Freyasfang: female Windwalker
Mystery Class
Professor: male Flightmare (main Halloween dragon)
Starshine: female Titan Wing Flightmare
Sneak, Snip, Snap & Trap: male Snaptrapper (Leafy Snaptrapper stand-in)
Scourge: female Boneknapper
Wishbone: male Titan Wing Boneknapper
Nightingale: female Sithersong
Doomfang: male Death Song
Evermore: male Tiny Tooth Death Song
Bandit: male Armorwing
Flower: female Changewing
Double & Trouble: female Hideous Zippleback
Short & Snout: male Titan Wing Hideous Zippleback
Honey: female Sweet Death
Fortitude: male Buffalord
Mistwalker: female Smothering Smokebreath
Stoker Class
Sparrow: female Terrible Terror
Van (in-game name Slurg): male Titan Wing Terrible Terror
Legacy: female Silver Phantom
Eclipse: female Night Terror
Brightsoul: male Singetail
Scout: female Flame Whipper
Firegale: female Monstrous Nightmare
Ridgeback: male Titan Wing Monstrous Nightmare
Lionheart: male Moldruffle
Sunheart: female Fireworm Queen
Cyclone: male Typhoomerang
Fireflight: female Hobblegrunt (Threadtail stand-in)
Original Characters
Profile Links
Trainer Sprites by Blackwolfen
Links are in blue, all open in a new tab
The Wolf and the Howl Characters:
Extra Winterwind Links
Whisper and Winterwind: A Poem by Wolflight
The Real Winterwind: Jetta
Made by SouloftheFoxy
The bond between Man and Beast...
...is not just fiction.
Links to My Screenshot Comics
The Wolf and the Howl: The Song of Death
The Wolf and the Howl: The Dragon at Dreadfall
The Wolf and the Howl: Dragon Sledding
The Wolf and the Howl: A Winter's Ride
The Wolf and the Howl: Matchmaker
The Wolf and the Howl: The Mysterious Chicken Caper
The Wolf and the Howl: Terror Loose on Dreadfall
Extra: Dasher's Snoggletog Countdown
[She] liked winter best of all, for when the world grew cold, the ice dragon came.
~George R.R. Martin, The Ice Dragon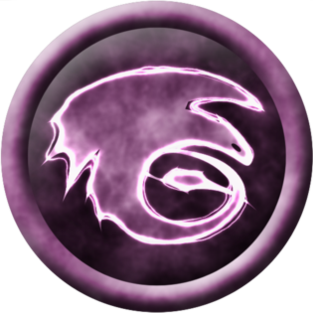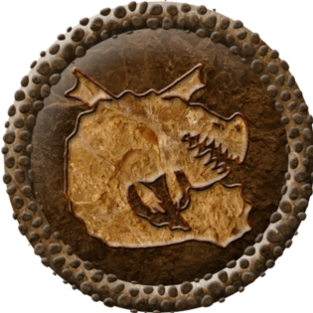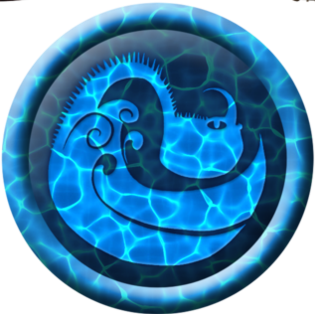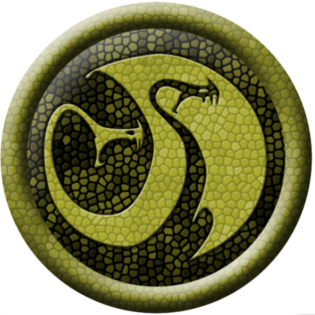 Wingdnasher Fan
Prickleboggle Fan
Ice Dragon from the How to Train Your Dragon Book Series: The Doomfang
Doomfang by themasterplan47
And only a Winter Child, and the ice dragon who loved her, could save her world from utter destruction.
~George R. R. Martin, The Ice Dragon
Tue, 03/21/2017 - 10:37
#2
Every once in a while SoD
Every once in a while SoD posts sciency crafts and things to do irl so this is kind of like one of those
the last one they posted was about making invisible ink with vinegar!
Sun, 03/19/2017 - 04:44
#3
TOMATOES!!!!!
Huh, I'm growing tomatoes in my Sciance class right now. <D
__________________
Welcome to my Siggy 4.0
Table of Contents
Lincs
OCs
Franchise Designs to Book Dragons
Other Accounts
SoD
Adoptables
Bases
The Bottom
~~~~~~~~~~~~~~~~~~~~~~~~~~~~~~~
Art Bizarre Animals Chat Vikings FAQs(Q&A)
~~~~~~~~~~~~~~~~~~~~~~~~~~~~~~~~~~~~~~
OCs
Other
Jaguar Oca Lagar Aslan Durkaanthurnax Vector Alen Ungolf Rhiana Ky Adaia
~~~~~~~~~~~~~~~~~~~~~~~~~~~~~~~~~~~~~~~~~~~
Franchise Designs to Book Dragons
Pictures contain Lincs
~~~~~~~~~~~~~~~~~~~~~~~~~~~~~~~~~~~~~~~~~~~~~~~~~~~
Other Accounts
Scratch Steam YouTube Deviantart
~~~~~~~~~~~~~~~~~~~~~~~~~~~~~~~~~~~~~~~~~~~~~~~~~~~~~~
SoD
~~~~~~~~~~~~~~~~~~~~~~~~~~~~~~~~~~~~~~~~~~~
Adoptables
Open/Closed/Under Renovation/Coming Soon (no linc)
Fan Dragons
~~~~~~~~~~~~~~~~~~~~~~~~~~~~~~~~~~~~~
Bases
Cat Bases
[Part 1]
[Part 2]
Dragon Bases
Wave 1 Wave 2 Wave 3 Wave 4 Wave 5 Wave 6 Wave 7 Wave 8
Requestable Dragon Bases
Animals
Animal Bases + a Wooly Howl base
~~~~~~~~~~~~~~~~~~~~~~~~~~~~~~~~~~~~~~~~~~~~~~~~~~~~
You reached to this point of my signature. The bottom actually. Bubba isn't doing his job very well *whispers* he's a slacker.
~~~~~~~~~~~~~~~~~~~~~~~~~~~~~~~~~~~~~~~~~~~~~~~~~~~~~~~~~~~~~~~
There are only 2 signs before our savior returns. First, the gospel will be translated in all languages and received to all world tribes to hear the word. The second sign is all of the nations will turn against Israel and plan to destroy the Jews once and for all. As the armies arrive, Jesus will emerge as pure and fight all the armies all against one. There begins the rapture to break down the old world, then form a new one.
Today the bible has been translated to 98% of all languages, and now Obama wishes to plan offences against Israel.
Jesus is coming back this century
Sun, 03/19/2017 - 12:18
#5
tallyra
Offline
Supreme Viking Champion
I'm 31, do I still have to
I'm 31, do I still have to ask an adult to help me?
__________________
Thanks SentinelSoul! Oh, and we are recruiting - visit our clan thread or search for us in-game!
OK, I'm officially addicted! Please help me raise my eggs and hatchlings by clicking on them!
Meet the adults here: http://dragcave.net/user/tallyra