A Great Man Has Fallen
The American Osamu Tezuka, left this world today. May he rest in Peace.
To any and all other marvel Fans out there, young, old, new or longtime followers, may we all remember him fondly, his amazing tallent and wit, and his skill with sorytelling. Never will he be forgotten.
__________________
Who am I? I'm Rheithebrave!
Please do not steal any of my art, if you would like art done by me then you can PM me and request some. Do not reuse images or information, or characters in my siggy!!!! Or I will have all of my over 100 dragons hunt you down and tickle you!!!!
Don't have a FAQ yet!
My HTTYD Fan Artists Discord Server
Proud supporter of #CollegeofDragons
So I am currently remaking my OCS
Main OC: Rheileen Tomahona
Other OCs: Alakan, Feaflena, Breeze
Minority Backspace OCs: Thane and Yashia, Irishakan and Tilancian
Modern OC's: Stacy Byrns
I have four vikings In Game
xRheileenx
Rheithebrave
xRheiDragonHeartx
Feaflena
xXYashiaXx
xXBreezeWavemakerXx
(Glitch Character) xXxBreezeWavemakerxXx
Main Viking? xRheileenx
What dragons do I have? Most of them!
Completed Expansions
Icestorm Island
Return of the Deathsong
Battle for the Edge
Return to Dragon Island
Secret of the Leviathan
Rise of Stormheart
Wrath of Stormheart
Favorite Dragons: Nightfury, Woolly
Howl, Sandwraith, Skrill, Triple Strike
My girl Rhei
by me
Name Rheileen
(Include Photo/Screenshot)
Rhei has dark copper blonde hair, that in certian lights may appear to be brown, it hangs down slightly over her aqua eyes, the left of which has three scars running over it from an incident with a skrill when she was a child. Her body and face were scarred during multiple stages of her younger life, so she tends to cover up, and wears a long sleeved black dress/tunic, leggings, gloves/bracers, boots, and a red face scarf. Rhei also loves hoodies, and will most likely be seen wearing a black nightfury hood. Lastly, when she flys at high speeds, Rhei tends to wear a pair of goggles, which otherwise, may either danfgel around her neck, alongside her family medalion, or sit in the pouch she has on her belt.
She carries twin sabres as her weapon of choice.
Age: 16
Gender: Female
Personality: Rhei is a hardworker, and rather mature for her age, this doesn't stop her from loving to kick back and goof off however, and she loves hanging out with people like herself, or even new groups. She works best in a classroom, or team enviorment. Whule she loves free time, she can never truely relax, because her brain is always racing a mile a minute. Rhei loves reading, and enjoys seeking out the parallels between the real world, and that of books. Including finding her role in each story, and trying to pinpoint the major characters, she may or may not talk about this.
While Rhei is typically peacefull and doesn't like picking fights, she will 100% stand up in a fight, and finds it hard to back down, she has a rather quick temper, and as such, won't leave a fight till she has managed to make the other guy remember to not try that sort of thing again. She is also highly protective of her friends and dragons.
Skills: She is highly trained in most forms of sword-fighting, and knows some acrobatics and martial arts, she is a relatively good cook, and an up and coming healer. So while her healing skills aren't the best, she can manage in a pinch, and keep you alive until a real healer is around. Also, she is an up and coming master of speaking Dragonese.
Weaknesses: Rhei has a strong fear of falling, and therefor of heights. If however she is on her dragon, the fear will subside, and she can manage. She is a poor swimmer, and can get anxious if grabbed in a dragons claws, this is mostly due however to her time fighting and fearing dragons as a child.
Other: Rhei is not native of Berk, and actually comes from a French settlement further south. Fortunately, she learned Norse from visiting traders, so this means she is skilled in speaking French as well as Norse.
Yashia (Also by me)
Form pending.
I also have more art done by me! It will be awhile in the
comming however, as I need to finish it still. (I tend to put
that off I am afraid.
Thank you for reading/veiwing my siggy
(Zifinia bouncy made by RedHoodJason)
Mon, 11/12/2018 - 21:46
#1
Even Heroes Fall.
A great man has indeed fallen. He is a legend to all writers and dreamers as a man who left an amazing legacy.
May he always be remembered for the heroes he created. For those heroes are not just figments of imagination, nor are they ink on paper.
Those superheroes are hope. Hope for the young kids. Hope for those who want to believe in the good in people. Hope that there are those out there that put others before themselves.
And that is only part of Stan Lee's legacy. If I had half as good of a legacy as him, I think I would be happy.
Here's to you, Stan Lee.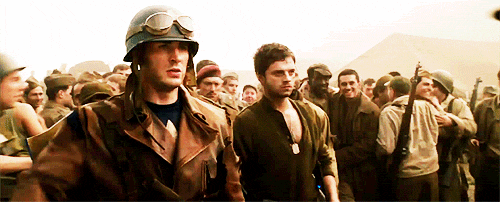 __________________
CHECK OUT THE NEW FAN-FICTION SECTION!
LACK LUNASON
(I figure you've probably already figured that out, but I thought I'd play it safe.)
Here, take a gift.
Hi, I'm Lack Lunason. I'm called that because I lack many things, and I'm a lunatic. I just put son on the end to make it sound more like a viking name. I'm also a Christ follower.
Here are just a few things that I am:
A procrastinator.
Nice (mostly).
Kind (don't listen to those that say otherwise).
Adventurous.
Lazy.
A dreamer.
And I'm slightly crazy.
I've been around SoD for a long time. I think I was one of the first thousand to leave Berk and sail to the school. I'm happily part of the bold clann known as POTATO BROTHERS. I have over four-thousand trouphies, although, I don't like racing much. On the other hand, I'm a master farmer.
I will spare you the details of how much I like HOW TO TRAIN YOUR DRAGON and just skip to my favorite things about HOW TO TRAIN YOUR DRAGON. My favorite dragon would probably be the Terrible Terror. My favorite viking is Tuffnut. My favorite villain is actually not a villain any longer. It's Dagur.
On the ranking on the forum, I've completed/on the following: Jarl, Forager, Wilderness Explore, Viking Warrior, Dragon Trainer, Drott, Dragon Master,Chief, Berk's Power Player, and......
SUPREME VIKING CHAMPION
(Respect my Authority!)
Now onto some random stuff. This part will grow over time.
Fan-Fiction And Short Stories:
Shrieks From The Shadows Series:
Once Bitten, Twice Shy
Chapter 1 Chapter 2 Chapter 3 Chapter 4 Chapter 5
Things I am a Fan of
How To Train Your Dragon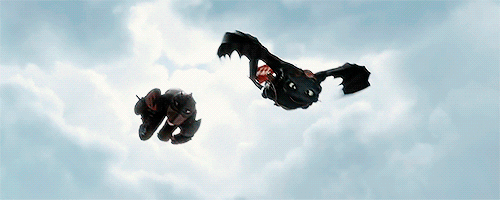 GODZILLA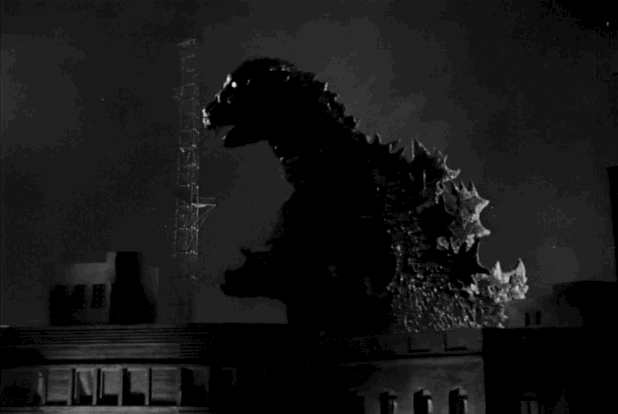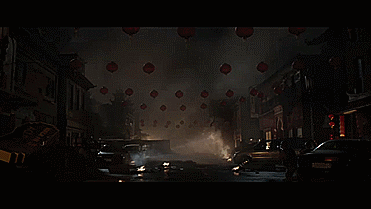 TEEN TITANS
Lego Elves
Quotes I love
"Once I set the sea alight with a single fiery breath....
Once I was so mighty that I thought my name was death....
Sing out loud until you're eaten, song of melancholy bliss....
For the mighty and the middling all shall come to THIS...."
The Green Death, How To Train Your Dragon: book 1. Cressida Cowell.
"WE WILL FIGHT THEM ON THE BEACHES! WE WILL FIGHT THEM IN THE BRACKEN! WE WILL FIGHT THEM IN THOSE BOGGY MARSHY BITS THAT ARE SO DIFFICULT TO WALK THROUGH WITHOUT LOSING YOUR SHOES! WE WILL NEVER SURRENDER!"
Stoick The Vast. How To Train Your Dragon: Book 5. Creessida Cowell.
"I sailed so far to be a King, but the time was never right.....
I lost my way on a stormy past, got wrecked in starless night....
But let my heart be wrecked by hurricanes and my ship by stormy weather....
I know I am a Hero...and a Hero is....FOREVER!
In another time, another place, I could have been a King....
But in my castle's ruined towers the lonely seabirds sing.....
I burned up my Tomorrows, I cannot go back ever....
But I am still a Hero....and a Hero is.......FOREVER!
Up with your sword and strike at the gale......
Ride the rough seas for those waves are your home......
Winters may freeze but our hearts do not fail.....
Heroes.......Hearts......FOREVER!
You are never alone if the sea is your friend......
Riding the waves of impossible quests.....
If it doesn't end well, then it isn't the end.....
A Hero.....Fights.....FOREVER!
The hero cares not for a wild winter's storm.....
For it carries him swift on the back of the wave.....
All may be lost and our hearts may be worn.....
BUT A HERO.....FIGHTS.....FOREVER!"
Grimbeard the Ghastly's Last Song. How To Train Your Dragon: Book 11 and 12. Cressida Cowell.
"That's how we're going to win. Not by fighting what we hate, but by saving what we love."
Rose. Star Wars: The Last Jedi.
That's about it. I give full credit for.....well, everything, to GOD. Have a good day. And, in the words of a Vulcan, "Live long and prosper."
Bye for now!
FURTHER STUFF IS UNDER CONSTRUCTION .
.
.
.
.
.
.
.
.
.
.
.
.
.
.
.
.
.
.
.
.
.
.
.
.
.
Wait, you're still here?
Who's online
There are currently 27 users and 70 guests online.