A Great Man Has Fallen
The American Osamu Tezuka, left this world today. May he rest in Peace.
To any and all other marvel Fans out there, young, old, new or longtime followers, may we all remember him fondly, his amazing tallent and wit, and his skill with sorytelling. Never will he be forgotten.
__________________
Who am I? I'm Rheithebrave!
Please do not steal any of my art, if you would like art done by me then you can PM me and request some. Do not reuse images or information, or characters in my siggy!!!! Or I will have all of my over 100 dragons hunt you down and tickle you!!!!
Don't have a FAQ yet!
My HTTYD Fan Artists Discord Server
Proud supporter of #CollegeofDragons
So I am currently remaking my OCS
Main OC: Rheileen Tomahona
Other OCs: Alakan, Feaflena, Breeze
Minority Backspace OCs: Thane and Yashia, Irishakan and Tilancian
Modern OC's: Stacy Byrns
I have four vikings In Game
xRheileenx
Rheithebrave
xRheiDragonHeartx
Feaflena
xXYashiaXx
xXBreezeWavemakerXx
(Glitch Character) xXxBreezeWavemakerxXx
Main Viking? xRheileenx
What dragons do I have? Most of them!
Completed Expansions
Icestorm Island
Return of the Deathsong
Battle for the Edge
Return to Dragon Island
Secret of the Leviathan
Rise of Stormheart
Wrath of Stormheart
Favorite Dragons: Nightfury, Woolly
Howl, Sandwraith, Skrill, Triple Strike
My girl Rhei
by me
Name Rheileen
(Include Photo/Screenshot)
Rhei has dark copper blonde hair, that in certian lights may appear to be brown, it hangs down slightly over her aqua eyes, the left of which has three scars running over it from an incident with a skrill when she was a child. Her body and face were scarred during multiple stages of her younger life, so she tends to cover up, and wears a long sleeved black dress/tunic, leggings, gloves/bracers, boots, and a red face scarf. Rhei also loves hoodies, and will most likely be seen wearing a black nightfury hood. Lastly, when she flys at high speeds, Rhei tends to wear a pair of goggles, which otherwise, may either danfgel around her neck, alongside her family medalion, or sit in the pouch she has on her belt.
She carries twin sabres as her weapon of choice.
Age: 16
Gender: Female
Personality: Rhei is a hardworker, and rather mature for her age, this doesn't stop her from loving to kick back and goof off however, and she loves hanging out with people like herself, or even new groups. She works best in a classroom, or team enviorment. Whule she loves free time, she can never truely relax, because her brain is always racing a mile a minute. Rhei loves reading, and enjoys seeking out the parallels between the real world, and that of books. Including finding her role in each story, and trying to pinpoint the major characters, she may or may not talk about this.
While Rhei is typically peacefull and doesn't like picking fights, she will 100% stand up in a fight, and finds it hard to back down, she has a rather quick temper, and as such, won't leave a fight till she has managed to make the other guy remember to not try that sort of thing again. She is also highly protective of her friends and dragons.
Skills: She is highly trained in most forms of sword-fighting, and knows some acrobatics and martial arts, she is a relatively good cook, and an up and coming healer. So while her healing skills aren't the best, she can manage in a pinch, and keep you alive until a real healer is around. Also, she is an up and coming master of speaking Dragonese.
Weaknesses: Rhei has a strong fear of falling, and therefor of heights. If however she is on her dragon, the fear will subside, and she can manage. She is a poor swimmer, and can get anxious if grabbed in a dragons claws, this is mostly due however to her time fighting and fearing dragons as a child.
Other: Rhei is not native of Berk, and actually comes from a French settlement further south. Fortunately, she learned Norse from visiting traders, so this means she is skilled in speaking French as well as Norse.
Yashia (Also by me)
Form pending.
I also have more art done by me! It will be awhile in the
comming however, as I need to finish it still. (I tend to put
that off I am afraid.
Thank you for reading/veiwing my siggy
(Zifinia bouncy made by RedHoodJason)
Tue, 11/13/2018 - 06:31
#5
The hardest part is gonna be
The hardest part is gonna be when I forget and try to look for him in a new Marvel movie
__________________
Like my art? Interested in buying me a coffee? ko-fi.com/vickydechu
Much appreciated!!
A multifandom lass from Argentina who's into way too many fandoms to write here, but some include: HTTYD, Haikyuu!!, Brooklyn 99, Dragon Age, Red vs Blue, The Adventure Zone, Boku No Hero Academia, etc etc.
Also a huge shipper, I ship about anything, and in How To Train Your Dragon I mainly ship the OT6 (Basically the gang together thanks to a girl in tumblr who enlightend me) and also Heather with the gang (mainly Astrid and Fishlegs because they really are super cute together) I'm going to stop talking about my ships now.... Unless anyone doesnt want me to stop, ok fine.
My friend code if you wanna add me: FLHJ2Y
** Art corner **
Other people's beautiful art <3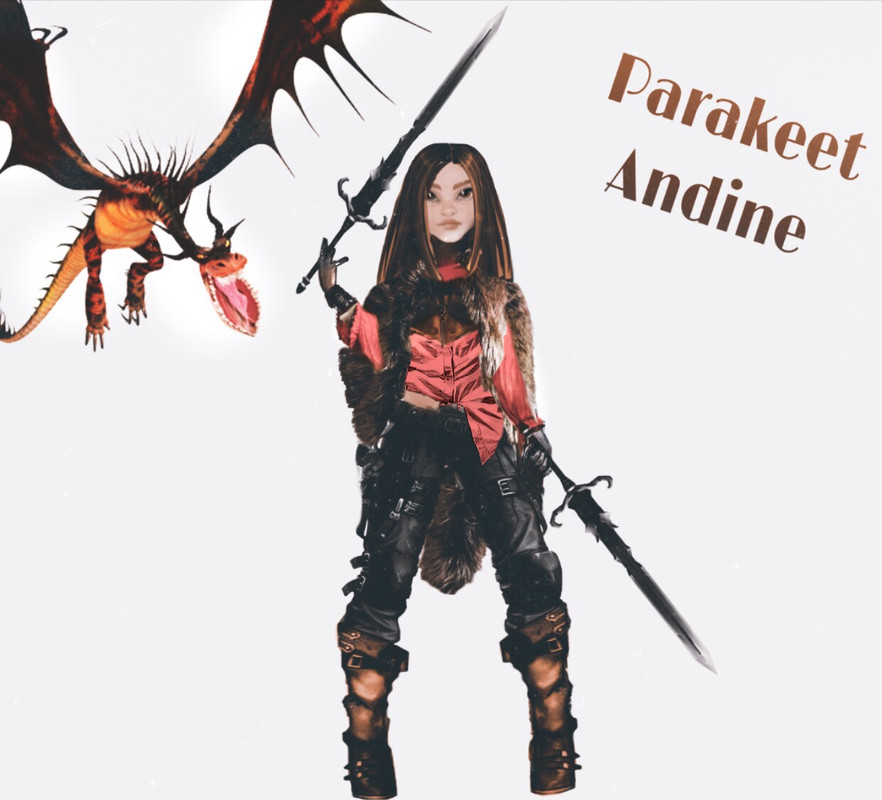 Made by X Katerina Pettrova X
__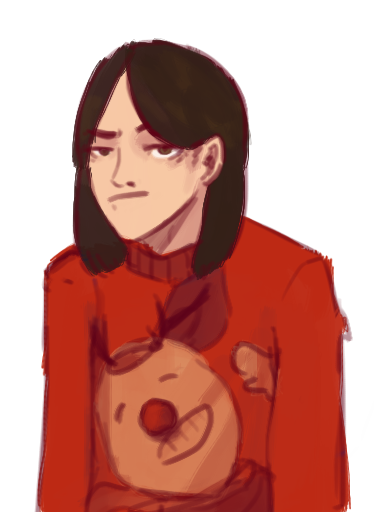 Made by TosiLohi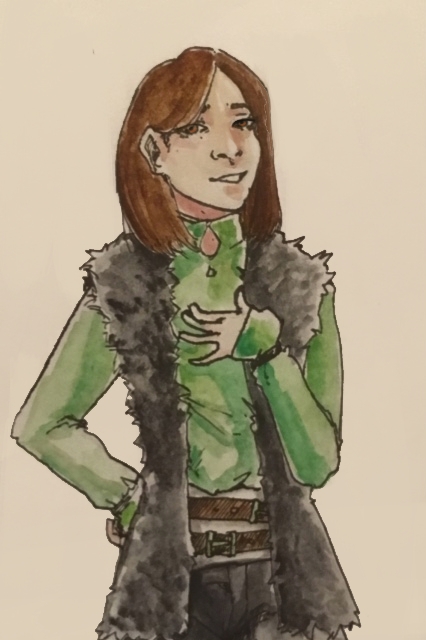 Made by TosiLohi
__
Made by piggyxl
__
Made by Zikta
__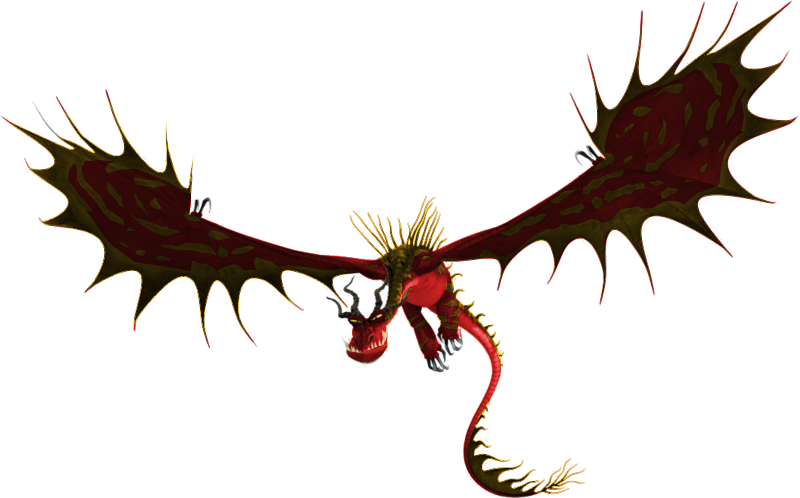 Made by nathanviking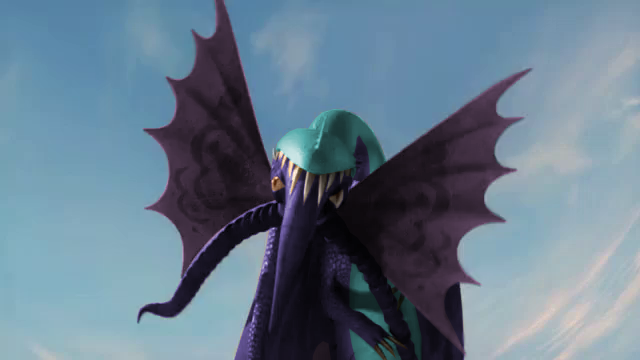 Made by nathanviking
Dragons I own and love as if they were my children:
(I didn't plan on having this many dragons lmao, so here's the short list and below that is the detailed one if you feel like it. The dragons are the last part of the signature)
Grandcanyon - Male Sandwraith
Firebringer - Female Monstrous Nightmare
Iceberg - Male Groncicle
Grimmer - Female Whispering Death
Shockjaw - Male Skrill
Seafoam - Male Scauldron
Swampdiver - Female Mudraker
Torchnight - Male Monstrous Nightmare
Ironclaw - Female Armorwing
Acidrain - Female Flame Whipper
Goldwing - Female Razorwhip
Sirencall - Male Deathsong
Shiverbeast - Female Stormcutter
Oceaneyes - Female Raincutter
Bonfire - Male Monstrous Nightmare
Bass & Wood - Male Hideous Zippleback
Pinkspark - Female Singetail
Lonquimay - Male Eruptodon
Gildfang - Male Thunderdrum
Grandcanyon - Male Sand Wraith
The first dragon that Parakeet owned, since is the one she helped escape from the Hunters. Basically the Dad Friend of the Dragons, endless pacience and loyalty. Loves to bury himself in sand, and often runs around in two legs
Firebringer - Female Monstrous Nightmare
Not the brightest Monstrous Nightmare in the bunch, but she tries, she is the first dragon Parakeet ever trained since hatched, she acts like an annoying big sister and likes to bite a lot, an habit that she got from when she was a baby, and Parakeet never corrected. She also saves Parakeet from falling a lot
Iceberg - Male Groncicle
Enjoys Berks climate, doesnt particularly enjoy Firebringer's attention, likes to chill (hehe) with Parakeet rather than do flips in the air, prefers islands with snow, and is a picky adventurer. If dragons can eyeroll, he's doing it all the time. He just doesn't have the patience to deal with his new trainer but still does, cause he appreciates the help she offered him
Grimmer - Female Whispering Death
When Valka gave Parakeet a Whispering Death egg, she wasnt very sure to be able to train her properly, since Whispering Deaths are terrifying. Now she thinks her Nightmare Eyes are endearing and even climbs into her mouth to show how gentle she can be. Although Grimmer is prone to jealousy she has a soft spot for Seafoam, whom, alongside Parakeet, she saved from a sinking Outcast ship as an egg
Shockjaw - Male Skrill
A very hard to read guy, Parakeet isnt sure of his personality, since he doesnt seem to show any, even tho he got him as an egg. He loves to fly and do tricks, but outside it, he's a mystery. If there's anything Parakeet learned from him, is that he is competitive, and enjoys racing, so Shockjaw is her main go to dragon from when she wants to race
Seafoam - Male Scauldron
He likes to spit his boiling hot water at people when he's happy. Look out. Parakeet has her shield in hand at all times because of this. He's learning to just create bubbles, but it's a work in progress. Considers Grimmer his mom, mostly because she doesn't let other dragons aproach him much
Swampdiver - Female Mudraker
Loves to swim around, with all of her family members, and sleep on her trainer's chest (wich was cute when she was small...) she probably believes Parakeet is another small dragon since she always tries to drag her into the water and not let her go. That or she's trying to drown her... Let's hope for the first one
Torchnight - Male Monstrous Nightmare
Altho not the first Monstrous Nightmare she trained, Torchnight prooved to be a very hard case to work with, since the dragon would just not listen to her and go off to his own business, often hitting her with his tail without realizing. The only command he seems to understand on land is when Parakeet hits her chest to call him, wich is when he just launches himself towards her. It was cute when he was younger and it worked, now it's coming back to haunt her and pin her to the ground
Ironclaw - Female Armorwing
Because of the abuse of the Hunters, Ironclaw is very shy and defensive, but with care and the other dragons help she's coming to be a very curious girl. She loves to watch Parakeet work and will often try to take her helmet off to put into her armor
Acidrain - Female Flame Whipper
A mischievious prankster who loves to play hide and seek with her trainer, she always cheats by hiding in places Parakeet can't access on her own. Likes to surprise and scare dragons and people alike, as well as sleep on the job. Loses her tail all the time whenever she gets scared
Goldwing - Female Razorwhip
Responsible and serious, almost doesnt like to play, only when she's sure Parakeet is done with any quests she has, talk about the mom of the group. Rarely plays with the other dragons, gets along the best with Grandcanyon, silently judges the rest, come on girl, you gotta have more fun.
Sirencall - Male Death Song
A sweet, sweet boy. Playful and kind, like a little brother for the rest of the dragons, also a little prankster, he likes to sing to lure other dragons, and then just flies around with a flock of dragons behind him. Kind of hard to explain to other trainers that he's a bit excentric, to not say otherwise. If fed up Parakeet will start to sing real loud to shut him up, wich offends him but succesfully gets the point across
Shiverbeast - Female Stormcutter
Surprisingly gets scared of storms, she can't fly through one, Parakeet learned this the hard way, loves to swim and "fly" underwater, a great explorer of the great seas. Well, the sea during storms is scary, perhaps that's the reason. Rather small for her breed, but she's also young, so it's to be expected, she eats as much as the others after all
Oceaneyes - Female Raincutter
Like most Raincutters, Oceaneyes loves to fly through rain (looking at you Shiverbeast), and do tricks, the only problem is that in the rain she becomes more slick and it gets hard to get a good grip on her, so no tricks allowed until we get a saddle for you girl, she gets moody if the weather isn't optimal for her, if there's high winds, or too much sun she rather sleep. Loves to fly off in the morning dew, and Parakeet would love to join her, if she was a morning gal. "Also, hehe, duck feet" Parakeet, probably
Bonfire - Male Monstrous Nightmare
Much younger than the other Monstrous Nightmare, he is like the spoiled little brother. A master at playing victim, likes to sleep on top of Firebringer and Torchnight, even when neither of them like it most of the time he gets his way. Likes adventuring but gets scared really easily, so Parakeet can't fly with him through the night. When he lights himself on fire his flames are weaker than most other Nightmares, Parakeet still doesnt understand why. His smaller size, once tought by Parakeet to be because he was younger, is actually due to him being a runt, same reason why his flames are weaker
Bass & Wood - Male Hideous Zippleback
Bass is the gas, Wood is the spark, they hate each other and are constantly snapping and trying to bite the other, Parakeet has to pet both at the same time if she wants to have peace. They barely get anything done, including flying, except when they're practicing with Astrid and Parakeet, that's the only time they'll work together
Pinkspark - Female Singetail
She's more wild than trained, absolutely refuses to get a saddle on her, so Parakeet has given up on that. Sometimes sleeps in the stables, sometimes flies away for entire weeks before coming back to Parakeet, needless to say she was terrified at first and didnt sleep right until she knew Pinkspark was safe. Equal times playful and serious, gets reasonably along with the other dragons.
Lonquimay - Male Eruptodon
He likes napping more than he does anything else, and Parakeet can relate to that. He doesnt often do anything else other than sleeping or eating, but Parakeet likes to fly around with him when he feels like it, cause she feels high and mighty on top of the dragon. Other than that, she also enjoys napping with him or just reading some books while resting alongside him.
Gildfang - Male Thunderdrum
Stubborn like any Thunderdrum, Gildfang likes to submerge himself underwater when he doesnt feel like listening to his trainer, prefers to travel through water, and is faster that way. When traveling underwater his higliths become more prominent and help him see around especially at night or at very deep level wich is why Parakeet allows him to keep going deeper underwater (even tho its terrifying). Gets rather well with the other dragons, especially Seafoam and Shiverbeast, whom are his water loving buddies.
Who's online
There are currently 25 users and 165 guests online.