Going to see My Little Pony: The Movie tomorrow!! :D :D
I'm so nervouscited!!
Who else is going to see it?
__________________
She shall be the Chosen Child of Thor, given the power of Storms, and lead all Lightning Dragons into a battle that shall decide the fate of the Archipelago: Destruction or Freedom.
My Viking, Firesome, is the legendary child of lightning and thunder, which is the Great God Thor's main element hence her steed being the mighty Skrill itself. She is destined in a prophecy to one day be the queen of Skrill, leading them into battle against Drago Bludvist and his Dragon Army to unleash her full power of Lightning. And with her Skrill, Azyru by her side, almost nothing can take them down!
Strike Class Forever!
My Hogwarts House: Ravenclaw!
Wise old Ravenclaw, if you a ready mind.
Where those are wit and learning
Will always find their kind.
Sorting Hat (Harry Potter and the Sorcerer's Stone)
My Patronus: A Black Stallion
Here's some info about my Viking character: Firesome and my beloved Skrill soulmate, Azyru!
First, an Azyru bouncie to make you smile!:
Name: Firesome
Gender: Female
Eye Color: Hazel
Hair Color: Light Brown
Title: The Phantom Skrill Rider
Name: Azyru
Species: Skrill
Gender: Female
Color: Gray with Purple Highlights
Titan Wing Color: Black, white spines, and turquoise blue highlights
Eye Color: Violet
Viking Companion/Sister: Firesome
Bio:
Azyru acts like a sister to Firesome. Always loving her and protecting her, but she also enjoys a bit of adventure every now and then. She was rescued by Firesome from Dragon Hunters who had planned on selling her to their dreaded leader, Viggo. Ryker had blinded her in one eye with his dagger, and she vows for revenge one day. She loves Firesome like a sister and will never leave her side.
P.S. Check out my YouTube/Dailymotion channel, Blazefire19! :D
Bio:
Firesome arrived mysteriously on Berk on the back of the second most feared Dragon: the Skrill after hearing of the peace between men and dragon. Upon meeting Hiccup, he was so in awe at the bonding between Firesome and her soulmate dragon friend, a female Skrill called Azyru that he invited Firesome to train dragons for him while he is on guard for Dragon Hunters to take their leaders, Viggo and Ryker down and reclaim the Dragon Eye once and for all. Firesome has trained many dragons, common, rare, and new. 63 in all!
My Beloved Dragon Family:
1. Azyru - (Female Skrill)
2. Spinetail - (Male Deadly Nadder)
3. Toothless - (Male Night Fury)
4. Thunderwing - (Male Thunderdrum)
5. Grindheart - (Male Whispering Death)
6. Sweetie - (Female Gronkle)
7. Glowmist - (Male Flightmare)
8. Scorcher - (Male Typhoomerang)
9. Merida/Anna - (Female Smothering Smokebreath)
10. Tadashi and Hiro - (Male Hideous Zippleback)
11. Skipper - (Male Stormcutter)
12. Smaug - (Male Monstrous Nightmare)
13. Geode - (Male Snafflefang)
14. Aurora - (Female Fireworm Queen)
15. Flynn/Rider - (Male Scauldron)
16. Sunset Shimmer - (Female Changewing)
17. Crusoe/Angus - (Male Raincutter)
18. Nyra - (Female Screaming Death)
19. Ragestorm - (Male Woolly Howl)
20. Stoick - (Male Rumblehorn)
21. Soren - (Male Sand Wraith)
22. Elsa - (Female Groncicle)
23. Milo/Rudy - (Male Speed Stinger)
24. Luna - (Female Moldruffle)
25. Shelly/Ellie - (Female Boneknapper)
26. Typhoonblast - (Male Sliquifire)
27. Snowdevil - (Male Snow Wraith)
28. Windswipe - (Female Razorwhip)
29. Apollo - (Male Deathsong)
30. Hydra - (Male Snaptrapper)
31. Discord - (Male Devilish Dervish)
32. Kendra - (Female Chatastrophic Quaken)
33. Shira - (Female Armor Wing)
34. Kion - (Male Prickleboggle)
35. Sharpwind - (Male Timberjack)
36. Arlo - (Male Night Terror)
37. Sylvia/Galadriel - (Female Slithersong)
38. Stormfin - (Male Shockjaw)
39. Pigwidgeon - (Male Hotburple)
40. Yoshi - (Male Grapple Grounder)
41. Godzilla - (Male Thunderpede)
42. Higgins - (Male Scuttleclaw)
43. Iceflame/Borealis - (Male Shivertooth)
44. Sonata - (Female Tide Glider)
45. Voltage - (Male Skrill/Azyru's firstborn son)
46. Firespirit - (Male Singetail)
47. Lavastone - (Male Eruptudon)
48. Shattermaster - (Male Gronkle/Dagur's lost dragon)
49. Coral - (Female Sweet Death)
50. Shadowbolt - (Female Skrill/Azyru's daughter)
51. Willowbreeze/Flicka - (Female Windwalker)
52. Stryka - (Female Night Fury/Sand Wraith cross-species)
53. Sulley - (Male Shovelhelm)
54. Blazer - (Male Monstrous Nightmare)
55. Adagio - (Female Deathsong)
56. Aria - (Female Slithersong)
57. Scourge - (Male Terrible Terror)
58. Silverstrike - (Male Silver Phantom)
59. Buffie - (Male Buffaloard)
60. Icebane - (Male Skrill/Azyru's third-born son)
61. Padmè - (Female Flame Whipper)
62. Yakone - (Male Mudraker)
63. Wynter - (Female Triple Stryke)
64. Dreadfall - (Male Flightmare)
65. Thor - (Male Elder Sentinel)
66. Neytiri - (Female Sentinel)
67. Sharpclaw - (Male Grim Gnasher)
68. Gantu - (Male Dramillion)
Thu, 10/05/2017 - 13:22
#1
HAPPINESS IS EVERYTHING!
I want to go see it, but I'm sparing my dad, so I'm waiting for the DVD to come out. Besides, nobody in my family wants to hear the music on really loud speakers. XD
__________________
Oi, potatios!
Profile and drawing below by BoomBox74. Thanks, senpai, they're beautiful. :3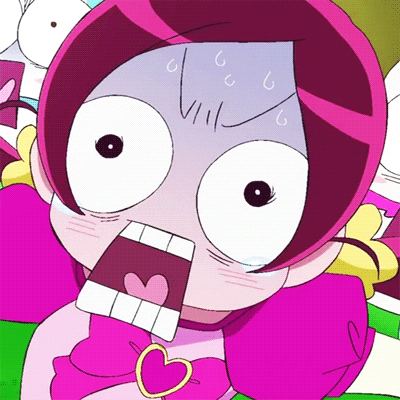 Uh, oh! Looks like you've just stumbled upon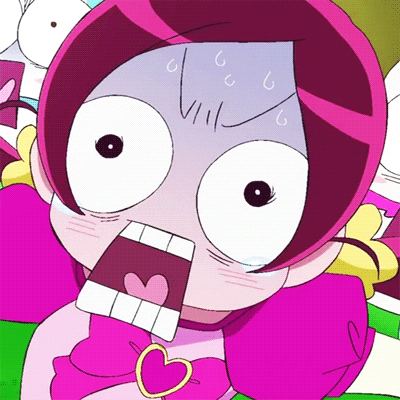 Marg's signature!
It's gonna be a WILD ride.
~My Art Thread~ ~My FAQs~ ~The Small Holidays~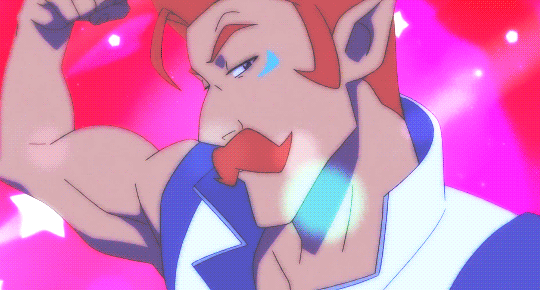 | Part Hippie| Artist| Writer| Nerd| Reader| Video Gamer| Musician |
| Very Proud Member of the Club for Crazies |
If ya ever need a friend, you can PM me!
(by ToshiLoshi)
(by Qibli207)
Adoptibles by jada:
Friends:
Dragon
taught me what love is.
Being friends with Dragon (AKA, jada) has been a real treat. She's a very understanding person, an amazing artist, and has written one of my favorite stories.
Thunder
taught me that anyone can have friends.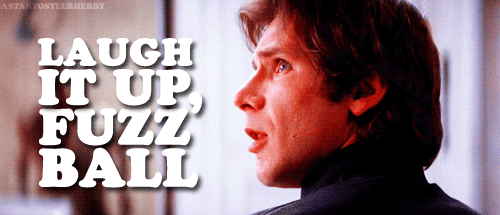 Thunder was one of my first real friends to ever have. Even though we're both awkward, our friendship still lives.
Charly
​taught me that the smart ones always win.
I've known Charly as long as Dragon, but I didn't really get to know her until the past year and a half. She's a book-worm and will make grammar jokes with me whenever.
Jess
taught me that brownies are more than just tasty.
The couple of years I've known Jess have flown past so quickly, I don't know what hit me. He's super funny and loves Undertale and Minecraft.
Numb
taught me that some of the funniest jokes are the lamest.
Once upon a time, Numb and I were constantly mad at each other and always at each other's throats. That all changed a little while after our worst fight, and now we throw bananas and tell bad jokes with each other.
Master
taught me a level of patience I never knew.
Master's a cool dude, however depressed he may be. I can't help but to call him a friend.
FlyingFury
taught me that sometimes randomness brings great things, like friends.
Fury's an amazing person. For some reason, she answered my random message and now we chat about Nintendo, Frank Sinatra, and Paul McCartney.
Grim
helped me become more social.
Grim's my newest friend, but she's also one of my best. She's a sweet, funny person and can always bring a smile to my face. Plus I loaf her art.
Boom
showed me hope.
Boomy was bored, I was lonely. What better way to make a friend? He's like a salted-caramel chocolate bar-- sweet, but salty-- and has made lots of days brighter.
I love them all more than I love pecan pie on Thanksgiving, and there's
nothing I wouldn't do just to know that they're happy.
It be da truth!
You smile. You're their happy friend-- it's your job.
You always smile and try to make them smile. Why wouldn't you?
But sometimes you fall.
But you try to smile anyway. It's your job.
Then you see your friends, and that weight called sorrow is lifted and you don't have to try...
It comes naturally.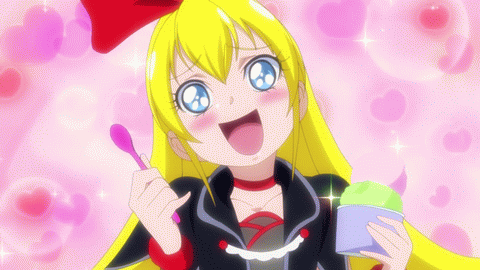 I love you guys. <3
I know this shouldn't be, but I envy those who are closer to my beautiful friends than I. I shouldn't, because I am lucky enough for them to have accepted me as a friend. I'm sorry.
Thu, 10/05/2017 - 16:31
#2
I'm pondering on wether to finish the series first or not. AAAAGH I FORGOT MY PLACE!!! I'm gonna have to start from the beginning again aaaaa
__________________
------------------------------------------------------------
Drawn by Katarile!
Brodie/Fury|15|She|Wolf/Trico| Realm Keeper
Character List
Clickable links
Alicornbrodie, is a fun-loving artist who dreams about fantasy and magic. She likes Dreamworks Dragons, Ace Attorney, Professor Layton and Stampylongnose. Her YouTube channel is going to be packed with videos in The Realm (Animations and Minecraft). With so much to come, and many adventures awaiting, she can't wait for you to join her in this epic Journey!
YouTube (Coming soon...)
Discord (Coming soon...)