Going to see Cars 3 tomorrow!!
I'm heading over to our theater tomorrow with my mom and dad to see Cars 3! Can't wait! :D
__________________
She shall be the Chosen Child of Thor, given the power of Storms, and lead all Lightning Dragons into a battle that shall decide the fate of the Archipelago: Destruction or Freedom.
My Viking, Firesome, is the legendary child of lightning and thunder, which is the Great God Thor's main element hence her steed being the mighty Skrill itself. She is destined in a prophecy to one day be the queen of Skrill, leading them into battle against Drago Bludvist and his Dragon Army to unleash her full power of Lightning. And with her Skrill, Azyru by her side, almost nothing can take them down!
Strike Class Forever!
My Hogwarts House: Ravenclaw!
Wise old Ravenclaw, if you a ready mind.
Where those are wit and learning
Will always find their kind.
Sorting Hat (Harry Potter and the Sorcerer's Stone)
My Patronus: A Black Stallion
Here's some info about my Viking character: Firesome and my beloved Skrill soulmate, Azyru!
First, an Azyru bouncie to make you smile!:
Name: Firesome
Gender: Female
Eye Color: Hazel
Hair Color: Light Brown
Title: The Phantom Skrill Rider
Name: Azyru
Species: Skrill
Gender: Female
Color: Gray with Purple Highlights
Titan Wing Color: Black, white spines, and turquoise blue highlights
Eye Color: Violet
Viking Companion/Sister: Firesome
Bio:
Azyru acts like a sister to Firesome. Always loving her and protecting her, but she also enjoys a bit of adventure every now and then. She was rescued by Firesome from Dragon Hunters who had planned on selling her to their dreaded leader, Viggo. Ryker had blinded her in one eye with his dagger, and she vows for revenge one day. She loves Firesome like a sister and will never leave her side.
P.S. Check out my YouTube/Dailymotion channel, Blazefire19! :D
Bio:
Firesome arrived mysteriously on Berk on the back of the second most feared Dragon: the Skrill after hearing of the peace between men and dragon. Upon meeting Hiccup, he was so in awe at the bonding between Firesome and her soulmate dragon friend, a female Skrill called Azyru that he invited Firesome to train dragons for him while he is on guard for Dragon Hunters to take their leaders, Viggo and Ryker down and reclaim the Dragon Eye once and for all. Firesome has trained many dragons, common, rare, and new. 63 in all!
My Beloved Dragon Family:
1. Azyru - (Female Skrill)
2. Spinetail - (Male Deadly Nadder)
3. Toothless - (Male Night Fury)
4. Thunderwing - (Male Thunderdrum)
5. Grindheart - (Male Whispering Death)
6. Sweetie - (Female Gronkle)
7. Glowmist - (Male Flightmare)
8. Scorcher - (Male Typhoomerang)
9. Merida/Anna - (Female Smothering Smokebreath)
10. Tadashi and Hiro - (Male Hideous Zippleback)
11. Skipper - (Male Stormcutter)
12. Smaug - (Male Monstrous Nightmare)
13. Geode - (Male Snafflefang)
14. Aurora - (Female Fireworm Queen)
15. Flynn/Rider - (Male Scauldron)
16. Sunset Shimmer - (Female Changewing)
17. Crusoe/Angus - (Male Raincutter)
18. Nyra - (Female Screaming Death)
19. Ragestorm - (Male Woolly Howl)
20. Stoick - (Male Rumblehorn)
21. Soren - (Male Sand Wraith)
22. Elsa - (Female Groncicle)
23. Milo/Rudy - (Male Speed Stinger)
24. Luna - (Female Moldruffle)
25. Shelly/Ellie - (Female Boneknapper)
26. Typhoonblast - (Male Sliquifire)
27. Snowdevil - (Male Snow Wraith)
28. Windswipe - (Female Razorwhip)
29. Apollo - (Male Deathsong)
30. Hydra - (Male Snaptrapper)
31. Discord - (Male Devilish Dervish)
32. Kendra - (Female Chatastrophic Quaken)
33. Shira - (Female Armor Wing)
34. Kion - (Male Prickleboggle)
35. Sharpwind - (Male Timberjack)
36. Arlo - (Male Night Terror)
37. Sylvia/Galadriel - (Female Slithersong)
38. Stormfin - (Male Shockjaw)
39. Pigwidgeon - (Male Hotburple)
40. Yoshi - (Male Grapple Grounder)
41. Godzilla - (Male Thunderpede)
42. Higgins - (Male Scuttleclaw)
43. Iceflame/Borealis - (Male Shivertooth)
44. Sonata - (Female Tide Glider)
45. Voltage - (Male Skrill/Azyru's firstborn son)
46. Firespirit - (Male Singetail)
47. Lavastone - (Male Eruptudon)
48. Shattermaster - (Male Gronkle/Dagur's lost dragon)
49. Coral - (Female Sweet Death)
50. Shadowbolt - (Female Skrill/Azyru's daughter)
51. Willowbreeze/Flicka - (Female Windwalker)
52. Stryka - (Female Night Fury/Sand Wraith cross-species)
53. Sulley - (Male Shovelhelm)
54. Blazer - (Male Monstrous Nightmare)
55. Adagio - (Female Deathsong)
56. Aria - (Female Slithersong)
57. Scourge - (Male Terrible Terror)
58. Silverstrike - (Male Silver Phantom)
59. Buffie - (Male Buffaloard)
60. Icebane - (Male Skrill/Azyru's third-born son)
61. Padmè - (Female Flame Whipper)
62. Yakone - (Male Mudraker)
63. Wynter - (Female Triple Stryke)
64. Dreadfall - (Male Flightmare)
65. Thor - (Male Elder Sentinel)
66. Neytiri - (Female Sentinel)
Thu, 06/15/2017 - 06:13
#1
Omg cars 3?? CARS 3???!!!! OH MY GOD I DIDNT KNOW IT WAS THIS CLOSE TO RELEASE!!!! AAAAAAAAAAA
__________________
Fury|15|She|Trico| Trico Trainer
Character List
Clickable links
Alicornbrodie, is a fun-loving YouTube gamer and an artist who dreams about fantasy and magic. She likes Dreamworks Dragons, Professor Layton and Stampylongnose. Her channel isn't just going to be gaming videos however, as she also enjoys animating small ideas she comes up with while playing through her main series, Minecraft. With so much to come, and many adventures awaiting, she can't wait for you to join her in this epic Journey!
YouTube (Coming soon...)
Discord (Coming soon...)
Thu, 06/15/2017 - 09:17
#2
Mater? Like Tow-Mater, but without the Tow.
IKR! I'm going to go see it tomorrow too... and maybe Saturday... and then when my sister can go. XD
__________________
Rest in Peace NarixuZen. 2004-2017

Member/Group Leader of S.O.D.A.H.T
Click here to report a hacking:
Or
http://forum.schoolofdragons.com/content/sod-anti-hacking-team-open-all-forum-users
Also use this form to help better keep track of the hackers: (click here for the Hacker Report form)
Links to my chapters are below along with links to my other three fan-fics.
On the Edge of Mystery
Finally posted links to

Chapters 17-24

in the threads and my signature.
Chapter 24 -
Sudden Turn of Events
On the Edge of Mystery, my fourth fan-fic in two years! Updates every Friday Night!
Proud Leader and fellow member of:
Here are links to the chapters of my fan-fic, The Clue of the Missing Socks.
Chapters 1 and 2 Chapter 3 Chapter 4
Chapters 8 and 9 Chapter 10 Chapter 11
Chapters 12 and 13 Chapters 14, 15, and 16 Chapter 17
Chapter 18 Chapter 19 Chapter 20
Chapter 21 and 22 Chpater 23 Chapter 24 and 25
Chapter 26 - There is a hidden surprise. Can you find it?
Chapter 27 Chapter 28, Part 1 Chapter 28, Part 2
Chapter 29 Chapter 30 Chapter 31
Chapter 32 Chapter 33 Chapter 34
Chapter 35 Chapter 36 Chapter 37
Chapter 38 Chapter 39 Chapter 40
Chapter 41 Chapter 42 Chapter 43
Chapter 44 Chapter 45, Parts 1 and 2
Here are links to my sequel fan-fic:
The Mysterious Frozen Fire
Chapter 1 Chapter 2 Chapter 3 Chapter 4 Chapter 5 Chapter 6
Chapter 7 Chapter 8 Chapter 9 Chapter 10 Chapter 11 Chapter 12
Chapter 13 Chapter 14 Chapter 15 Chapter 16 Chapter 17 Chapter 18
Chapter 19 Chapter 20 Chapter 21 Chapter 22, Part 1 Chapter 22, Part 2
Epilogue/Preview for my Third Story!
Here are links to my Tri-quel fan-fic:
Thoughts of Guilt
Chapters 1 and 2 Chapters 3 and 4 Chapter 5 Chapter 6 Chapter 7
Chapter 8 Chapter 9 Chapter 10 Chapter 11 Chapter 12, Part 1
Chapter 12, Part 2 Chapter 13 Chapter 14 Chapter 15 Chapter 16
Chapter 17 and 18 Chapter 19 Chapter 20 Chapter 21 Chapter 22
Chapter 23 Chapter 24 Chapter 25 Chapter 26 Chapter 27
Chapter 28 Chapter 29 Chapter 30 Chapter 31 Chapter 32
Chapter 33 Chapter 34 Chapter 35 Chapter 36 and 37
Chapter 38, Part 1 Chapter 39, Part 2 Chapter 40, Part 3 Chapter 41
Chapter 42, Parts 1 and 2 Chapter 43 Chapter 44
Chapter 45, Part 1 Chapter 45, Part 2
On the Edge of Mystery
Chapter 1 Chapter 2 Chapter 3 Chapters 4 & 5 Chapter 6, Parts 1 and 2
Chapter 7 Chapter 8 Chapter 9 Chapter 10 Chapter 11 Chapter 12
Chapter 13 Chapter 14 Chapter 15 Chapter 16 Chapter 17 Chapter 18
Chapter 19 Chapter 20 Chapter 21 Chapter 22 Chapter 23 Chapter 24
Chapter 25 Chapter 26 Chapter 27 Chapter 28 Chapter 29 Parts 1 and 2
Chapter 30 Chapter 31 Chapter 32 and 33 Chapter 34 Parts 1 and 2
Chapter 35 Part 1 Chapter 35 Part 2 Chapter 35 Part 3 Chapter 36
The Secret Symbol
Chapter links coming soon!
A quick google or forum search with title of the book, chapter, and chapter number will get you to the chapters.
≈≈≈≈≈≈≈≈≈≈≈≈≈≈≈≈≈≈≈≈≈≈≈≈≈≈≈≈≈≈≈≈≈≈≈≈≈≈≈≈≈≈≈≈≈≈≈≈≈≈≈≈≈≈≈≈≈≈≈≈≈≈≈≈≈≈≈≈≈≈≈≈≈≈≈≈≈≈≈≈≈≈≈≈≈≈≈≈≈≈≈≈≈≈≈≈≈≈≈≈≈≈≈≈
Pics done by me. If you want to use them, give me credit please.
My Favorite Cars Character
≈≈≈≈≈≈≈≈≈≈≈≈≈≈≈≈≈≈≈≈≈≈≈≈≈≈≈≈≈≈≈≈≈≈≈≈≈≈≈≈≈≈≈≈≈≈≈≈≈≈≈≈≈≈≈≈≈≈≈≈≈≈≈≈≈≈≈≈≈≈≈≈≈≈≈≈≈≈≈≈≈≈≈≈≈≈≈≈≈≈≈≈≈≈≈≈≈≈≈≈≈≈≈≈
I love Thunderdrums!
My awsome Grapple Grounder made by Sleepyraccon
Request your own at: http://forum.schoolofdragons.com/content/make-your-own-grapple-grounder
Awesome Windsong by goldenfury360. Go read his fan-fiction: Alpha and the Shadow. It is epic!
Thu, 06/15/2017 - 10:32
#3
...
I'm so excited! I can't wait to see it! I'm hoping to go Sunday afternoon to see it with my mom and sister. They're calling for storms here on Sunday though so if they say they're going to be severe, we'll have to wait until next weekend to go. A theater recently had its roof blown off during a severe storm near here so there's no way I'm going if there's supposed to be severe storms. I really hope I can see it on Sunday because I don't want to have to wait until next weekend to see it.
__________________
Want to know a little about me? Scroll through my signature to get to the About Me section
(Legends sung by Kelsea Ballerini)
(from the song: Don't Judge a Book by its Cover, background for Star Wars banner and the one above from Google Images)
(clan banner made by the talented piggyxl)
Looking for a clan? Check out the Isle of Gazoo Clan Recruitment thread to see if Isle of Gazoo is right for you. If you're interested in joining, let me know even if all the spots in the clan are full. I might be able to find a spot for you.
The greatest treasures are not gold,
nor jewels, nor works of art.
They cannot be held in your hands-
They're held within your heart.
For worldly things will fade away
As seasons come and go.
But the treasure of true friendship
Will never lose its glow.
(Poem from the Disney movie Tinkerbell and the Lost Treasure)
(Background found on Google Images)
(Background for Prequels Banner and Sequels Banner found on Google Images)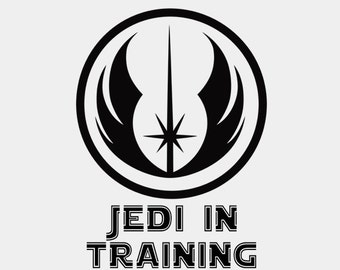 About Me:
The first and most important thing you should know about me is that I'm one of Jehovah's Witnesses. I enjoy studying the Bible and learning from it. I live by Bible standards and strive to apply Bible principles in my life everyday. Of course, I'm not perfect and would never claim to be. However, when I make a mistake I learn from it and try not to repeat it. I apologize when neccessary and accept correction where it's needed. I happily talk about my religion and beliefs with others but I don't force it on them. If they aren't interested or tell me they don't want to talk about it, I respect that.
For more information on Jehovah's Witnesses, for answers to your Bible-based questions, or for information on a varity of topics, some of which include: animals, countries, how to deal with bullies, how to have a happy family life, how to make real friends, and depression, please visit jw.org.
.
Favorite Colors: Purple and Pink
Favorite Food: Pizza, Peanut Butter and Jelly Sandwiches and almost anything Chocolate (I say almost anything because there are some things chocolate I don't like. For example chocolate covered cherries)
Favorite Music: Country, Pop, and Disney Songs
Favorite Seasons: Spring and Summer
Favorite HTTYD Characters: Hiccup, Toothless, Astrid, and Tuffnut
Favorite Things To Do: read, sing, listen to music, play computer games, video games, board games, card games, watch tv/movies, and spend time with my mom and sister
Things I Collect: Books, Dvds, Cds, stickers, stuffed animals, Star Wars stuff, and dolls (dolls I collect include Barbie, Monster High, Ever After High, Bratz, Moxie girls, Disney Princess and others)
Favorite Dragon Species: Night Fury
Favorite In-Game Dragons: Woolly Howl, Windwalker, Sand Wraith, and Deadly Nadder
Favorite Vegetables: Corn and Potatoes
Favorite Fruits: Grapes and Bananas

Who's online
There are currently 38 users and 94 guests online.