Glowing NPCs in the Hidden World!
The first time I went to the Hidden World I was awestruck! I mean, that is truly amazing and the soundtracks in it, just gorgeous! As much as I appreciate the Hidden World, I'm somewhat bothered by the fact that no other dragon glows so beautifully. And there's only one of each dragon. Where are the baby dragons in the Hidden World (not the Night Lights)? Where are other Titans? If there are no fishing spots what do the dragons there eat?

I have many questions. But it would be great if more accuracy was added to the Hidden World. The Hidden World was an ENORMOUS contribution to the whole trilogy, not just the third movie. It blew people away. The game clearly tries to accurately depict its material, my suggestion would be to do so with the Hidden World, make it more like the movie.
__________________
Aka Cryp or Cryptic, occasionally Fang. I have the same username in the game (my main viking). I have all three Night Lights. Ruffrunner is my favorite and I really hope they become available for Dragon Tactics since that's my favorite minigame. AND I REALLY HOPE DREAMWORKS ALLOWS ADULT NIGHT LIGHTS BECAUSE THEY HAVE EVERYTHING TO GAIN AND BECAUSE MY LIL FURIES WOULD LOOK SO COOL GROWN UP!
Dragons (to date):
Rumblehorn (Flaire)
Nadder (Neopunk)
Stormcutter (Kagome)
Stormcutter (Floral)
Death Song (Luminescent)
Dramillion (Mayu)
Woolly Howl (Floofy)
Whispering Death (Fangfull)
Groncicle (Kokoro)
Skrill (Lavander)
Tide Glider (RedTide)
Moldruffle (Dude)
Zippleback (Mister)
Zippleback (Nibbler)
Zippleback (Zippy)
Snaptrapper (MultiPanda)
Raincutter (Rain)
Snafflefang (Foli)
Eruptodon (Hosenki)
Armorwing (Fresco)
Singetail (Fireblaster)
Elder Sentinel (Shade)
Razorwhip (Darba)
Flame Whipper (Joker)
Triple Stryke (Stratos)
Smitten Hobgobbler (Kernel)
Hobgobbler (Bobble)
Crimson Goregutter (Gordon)
Deathgripper (Centurion)
Deathgripper (Tryst)
Scauldron (Tibby)
Gronckle (Gronk)
Monstrous Nightmare (Nightmon)
Night Light (Dart)
Night Light (Ruffrunner)
Night Light (Pouncer)
Sand Wraith (Crystalline)
Scuttleclaw (Pepper)
Prickleboggle (Dot)
Speedstinger (Vena)
Changewing (Acidic)
Fireworm Queen (Kirby)
Thunderdrum (Nono)
Zapplejack (Apple)
Galeslash (Pingu)
Typhoomerang (Thwap)
Thu, 01/16/2020 - 22:57
#1
o_o
CrypticMoonFang wrote " Where are the baby dragons in the Hidden World (not the Night Lights)? Where are other Titans? If there are no fishing spots what do the dragons there eat? "
Isn't it obvious? Due to a lack of "fishing spots", the dragons are eating the babies and the Titans.
__________________
Maverick the Woolly Howl
Brooks the Drowned Night Fury
Rest of siggy pending
Thu, 01/16/2020 - 23:09
#2
D:
Ugh this glitched-gif that was supposed to end up in my siggy is ruining my forum posts.
(Edit: now that I have replied, the gif has moved off of my forum post)
Fri, 01/17/2020 - 07:18
#3
Wiggles the whispering d.eath ate my subject
I can still see the glitched Gif. Maybe you should remove it from your sig. It's in a spot that could be a problum at some point as it might get in the way of some types of replys.
Edit; Now your glitched Gif. looks like it's on top of my post here at the time where I'm typing this.
__________________
Bumbles the candy loving Lazersight Vesperwing who likes to stalk me for my food.
Adopted from goldenfury360 who made the species.
Lineart done by NightmareRebuff.
Flint the over curious gluespit.
Adopted from chameishida.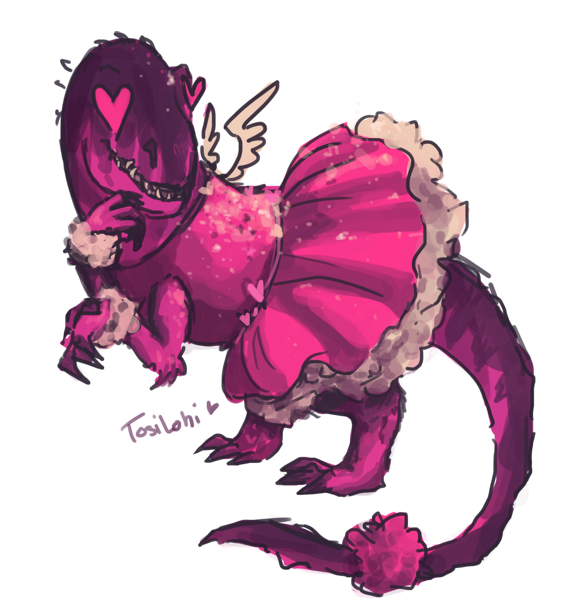 Chelsy, the least frightening indominus rex there ever was. Color shifting joke charicter extrodinare. Art by TosiLohi.
Thu, 01/16/2020 - 23:06
#5
* BOOM BOOM *
I think thats a really great idea! I would love to see those changes in the Hidden World!!! Especially the one at New Berk, that would make it even better!!! :D
__________________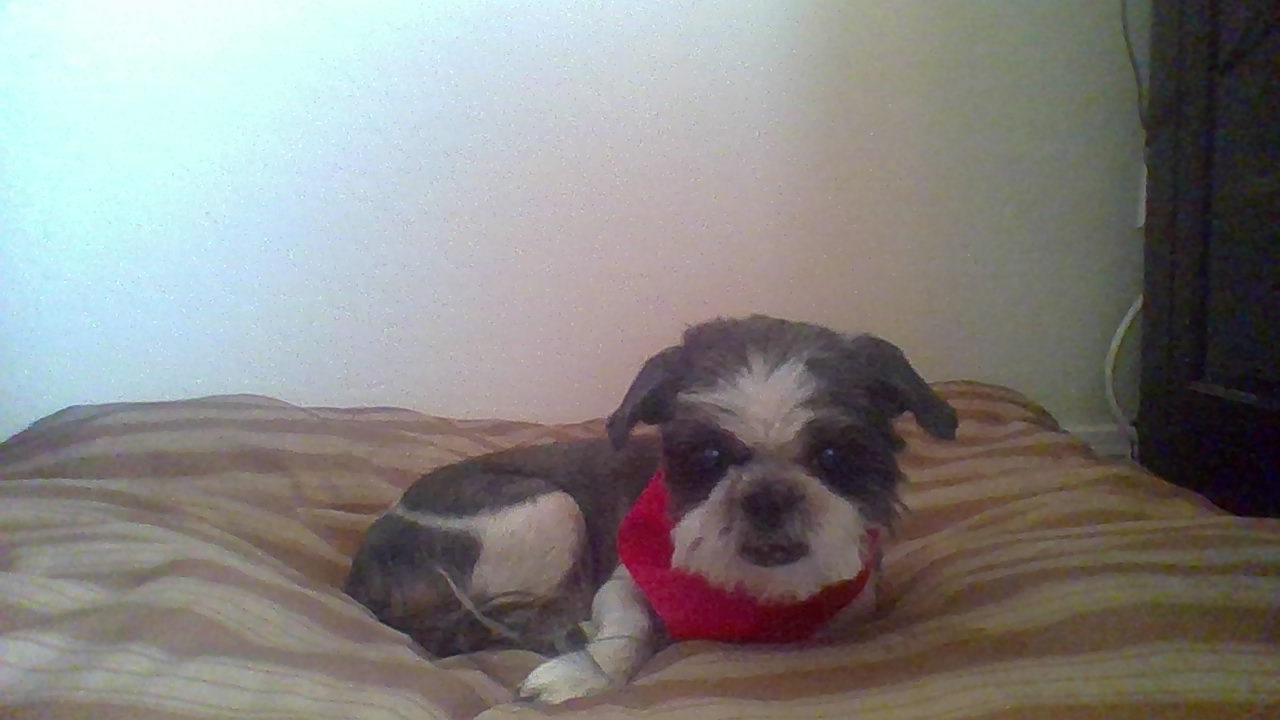 In Loving Memory of Daisy The Best Dog and Friend Anyone could ask for, My best friend is gone... 2006- 2019
Welcome to my Signature!
My favorite dragon is Hypnos (Ruffrunner)! I love him very much!

A Secret Santa Gift Made By Silver Phantom! 8D
Hello! Here is a quick way to find some of my latest art! :D Dreadfall Dragon Drawings Snoggletog Fury Art Lady's Fury/Viking Art- (Art Thread?)

My siggy guardian Cyclone doesn't take kindly to anyone messing with my siggy. >:D
By The amazing Sohki!
buddies on forums and in SoD
Ella, Tilly, Hookless, Flitt, Sohki, DreamingSong, Anic, The Bohemian Critic, Janovia, Madoka Miyazono, Stellabertgrimborn, Warmetalgarurumon, Meeeky, twoface765 (Abyss), LissaFish, JediMasterFury, Silver Phantom, Speedyleaf, Marcella-Chan and many more peoples that I am proud to call my friends!
WARNING: If I see anyone being rude or intending to hurt my friends, I will not be nice about it. You dare to speak to or of my friends in a bad way, I would watch your back... I will not tolerate that behavior... Don't mess with me or my friends or I will send Helios after ya. He's not very friendly when you mess with me or those I care about.
You can call me Lady fighter, Lady, or fighter. My name is based off the medieval times when female knights were called "Lady". The fighter part of my name comes from all the times I've been knocked down from fighting my demons or things that hold me back... In the end I get back up and I fight back. I'm a fighter. I'm the Lady fighter~
By the ever amazing, Sohki! <3
Friend Code: PM me for my friend code.
My main dragons right now are,Helios (Pouncer, Night Light), Hypnos (Ruffrunner, Night Light), Nyx (Dart, Night Light), Moondust (Light Fury), Midnight (Night Fury), Deadly Shadow ( Zippleback), Demons (Prickleboggle), Fang Blazer (Monstrous Nightmare), Hurricane (Titan Deadly Nadder), Sphera (Whispering Death), Titan (Gronckle Baby), MadamMuglug (Gronckle), Warrior (Scauldron), Bonekeeper/BoneScream (Boneknapper), Storm (Thunderdrum), Haru ( Woolly Howl ), Saphira (Deadly Nadder), and Phoenix (Monstrous Nightmare)
I am the proud Leader of The Furious Alpha Furies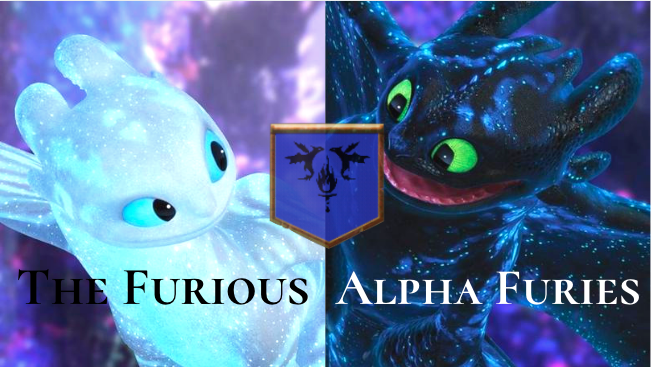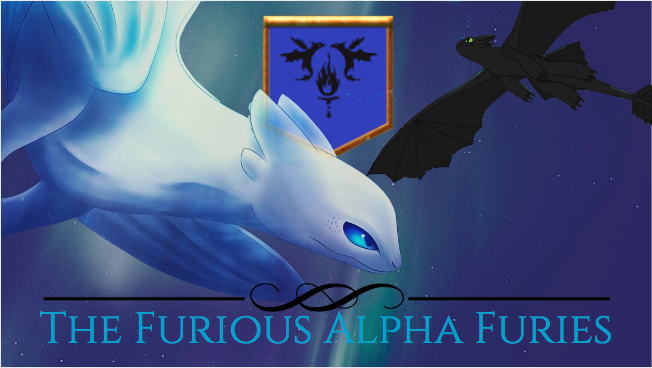 The Light Fury in this banner was made by NyctToma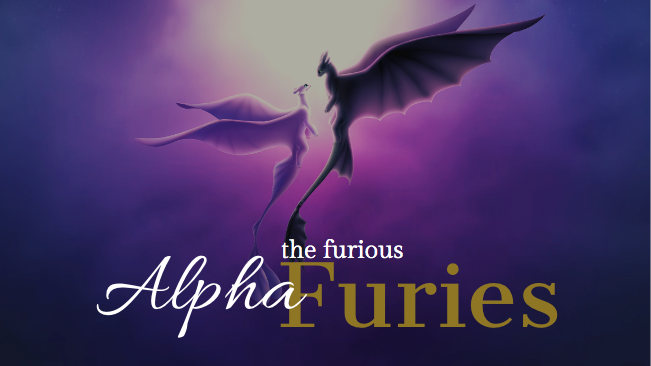 All made by The AMAZING EmeraldHuntress65!
My favorite class is: Strike!!!
Amazing art of Helios (Pouncer)! :D
Helios banner made by DragonRider's Fury! :D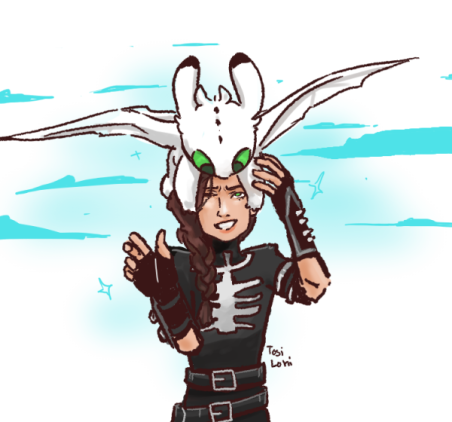 Helios and I Made by Tosi Lohi! Also my profile picture!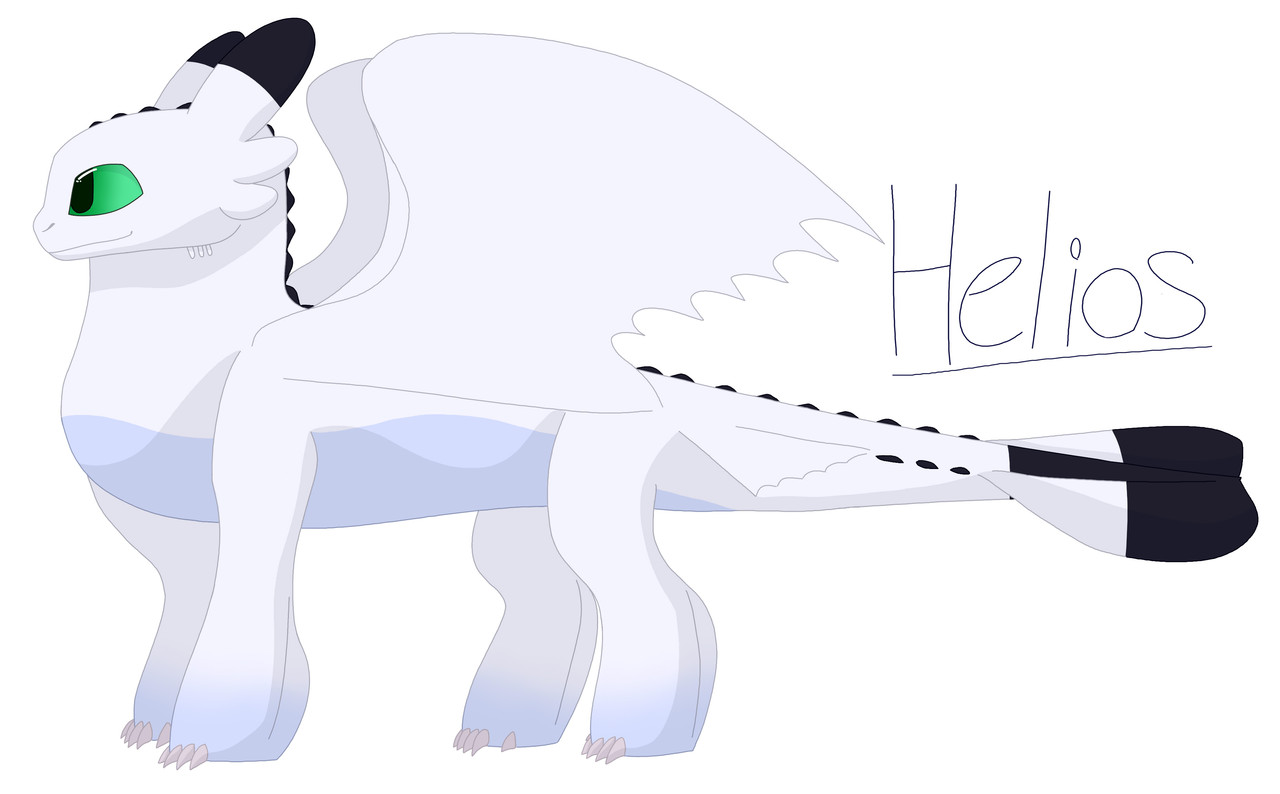 Helios made by TigerLi1y!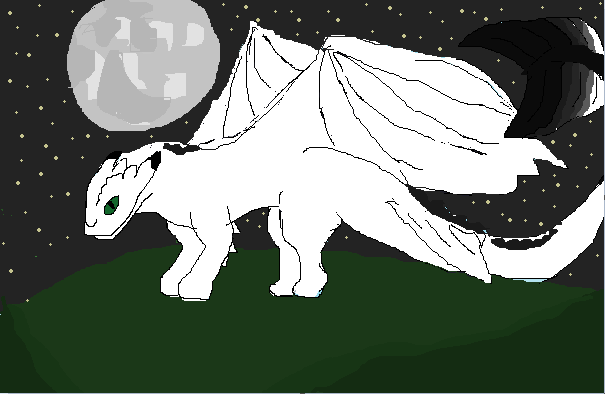 Helios made my Maz!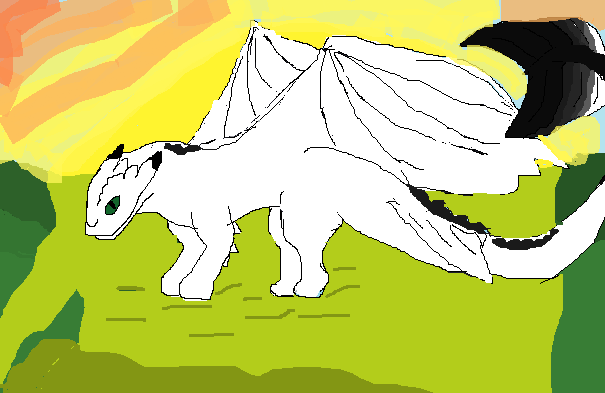 Helios again by Maz!


Amazing Banners of Nyx and Hypnos by DragonRider'sFury!!! :DDD
Amazing drawings of Nyx and Hypnos the Night Lights. :3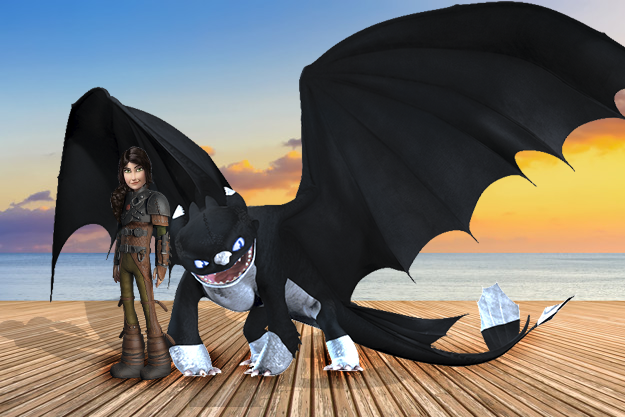 This amazing edit of me and Nyx was done by Equestwestherider! Also my profile picture!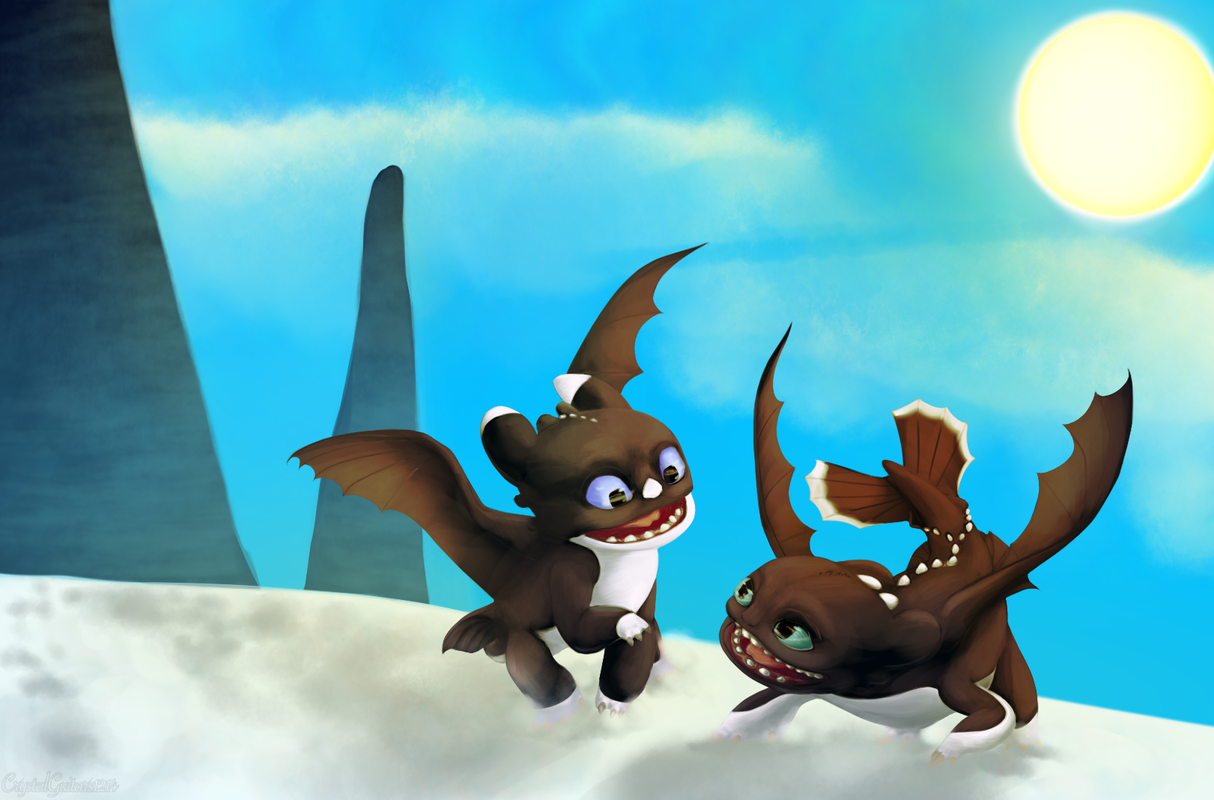 By Dylieh!!! :D :3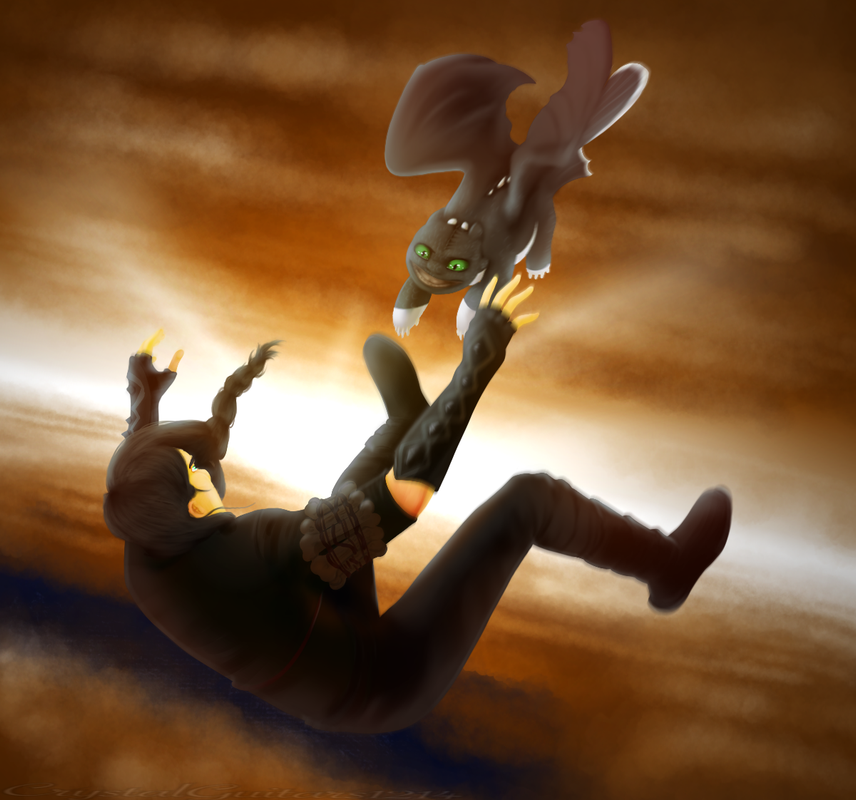 A drawing of Hypnos trying to catch me as I fall was made by Dylieh! Thanks Dylieh!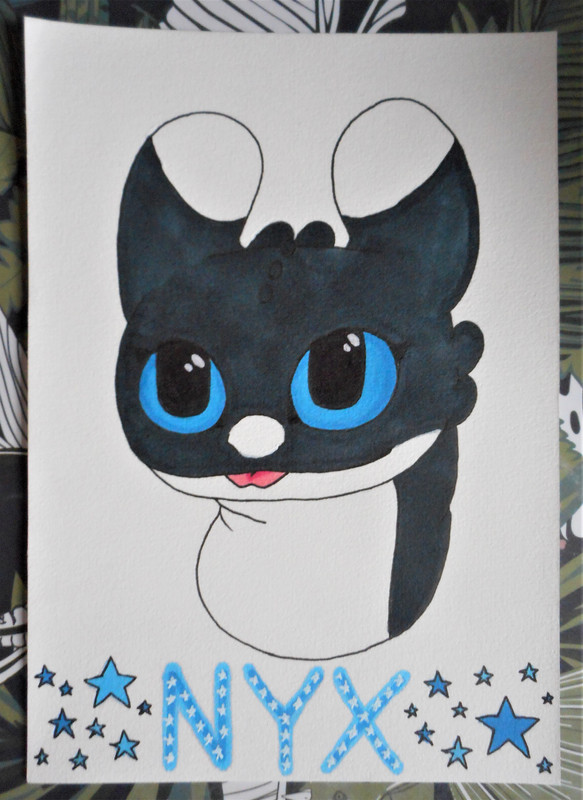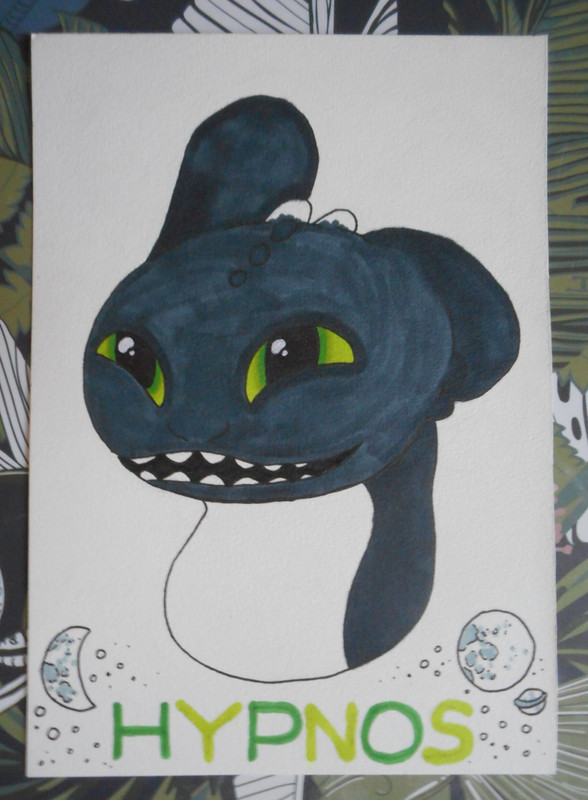 By Izzydrawsdragons. :D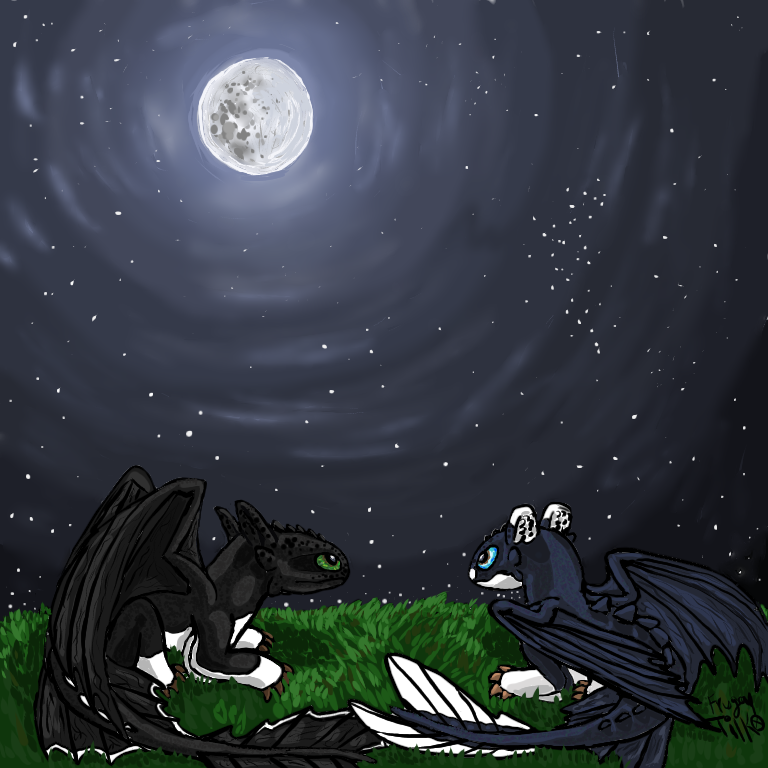 By Frugal. :D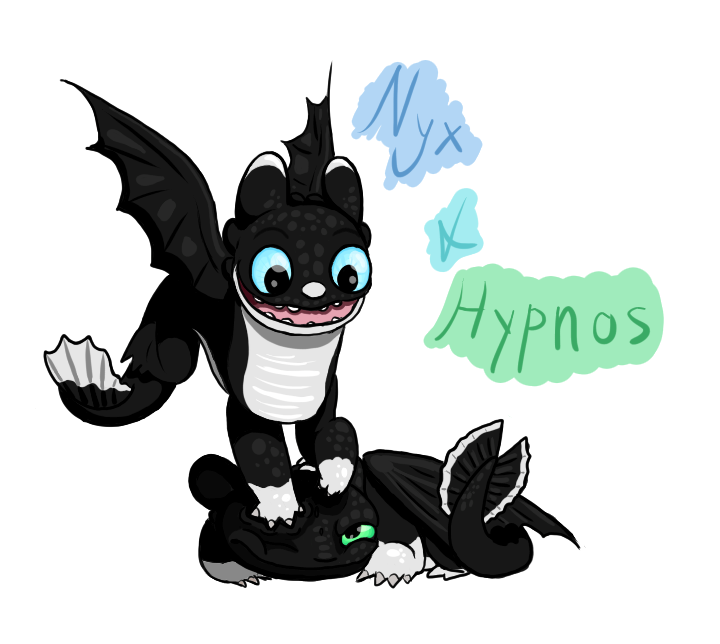 By Icee Glacier. :P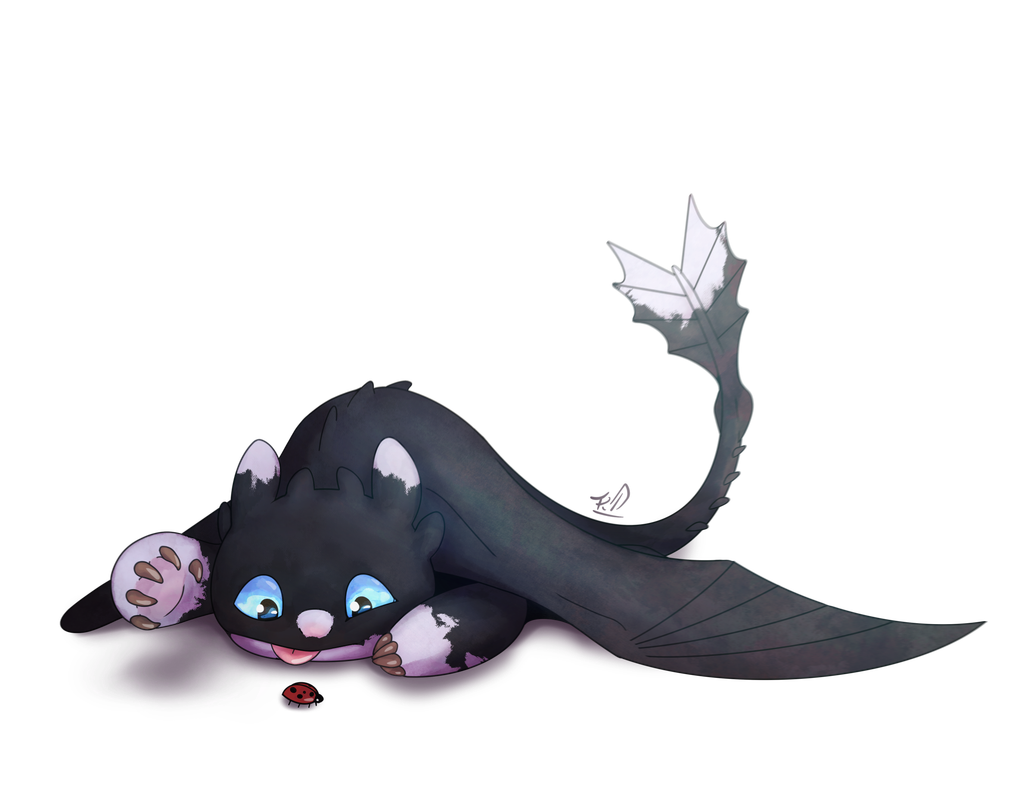 By Speedyleaf. :D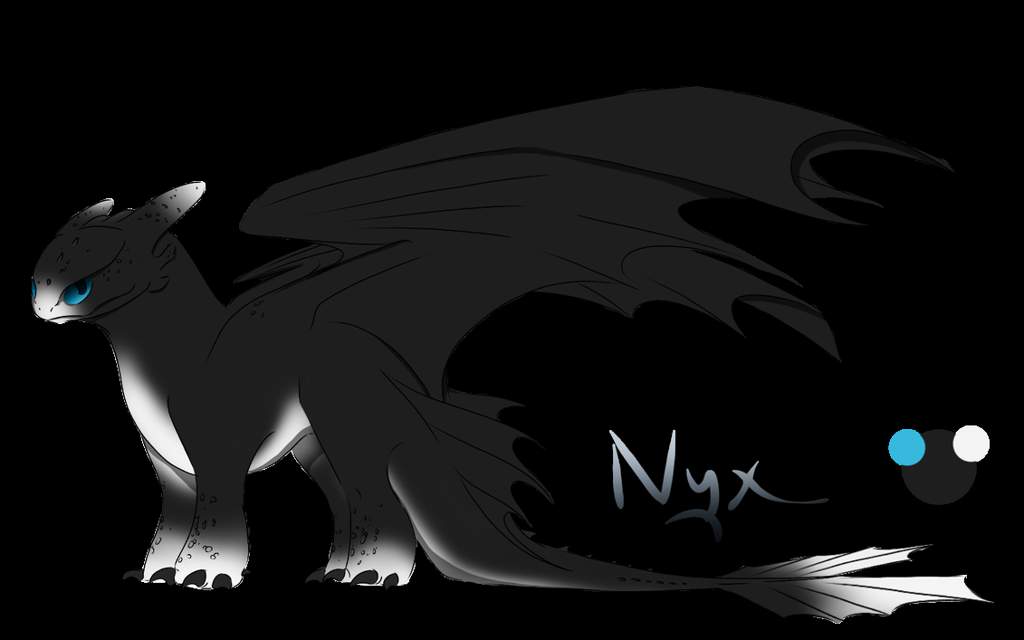 By AndreaEaston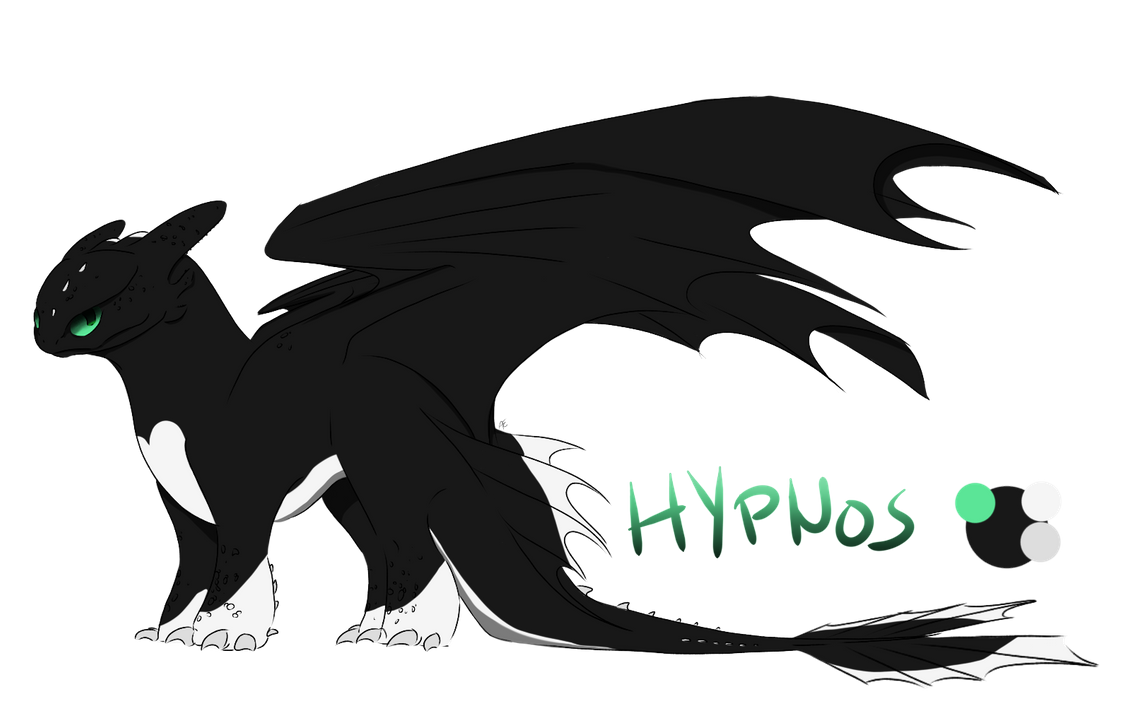 By AndreaEaston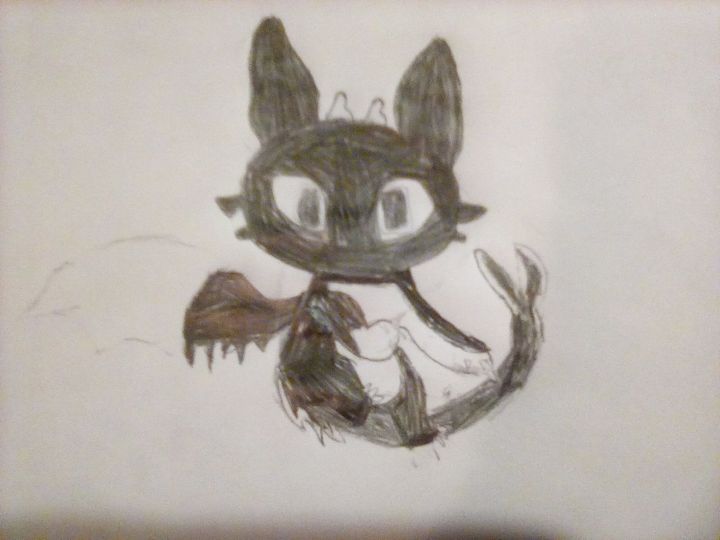 By Anic101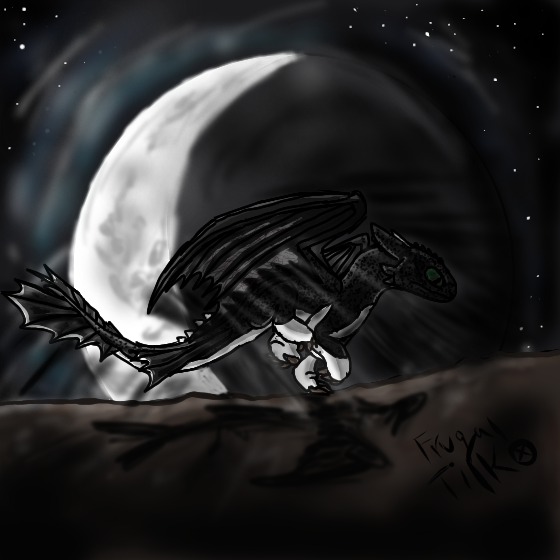 By Frugal. :D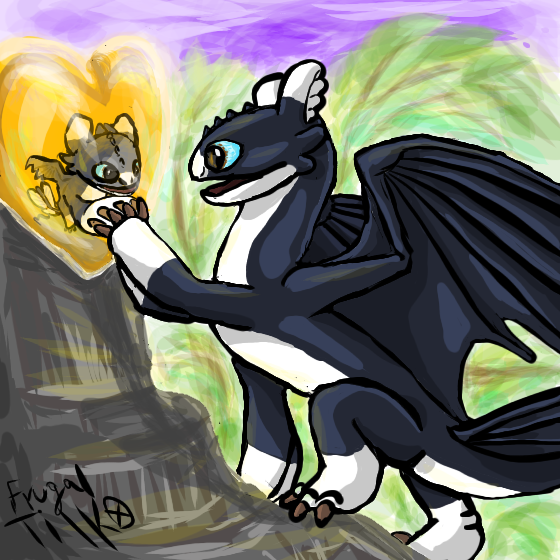 By Frugal :P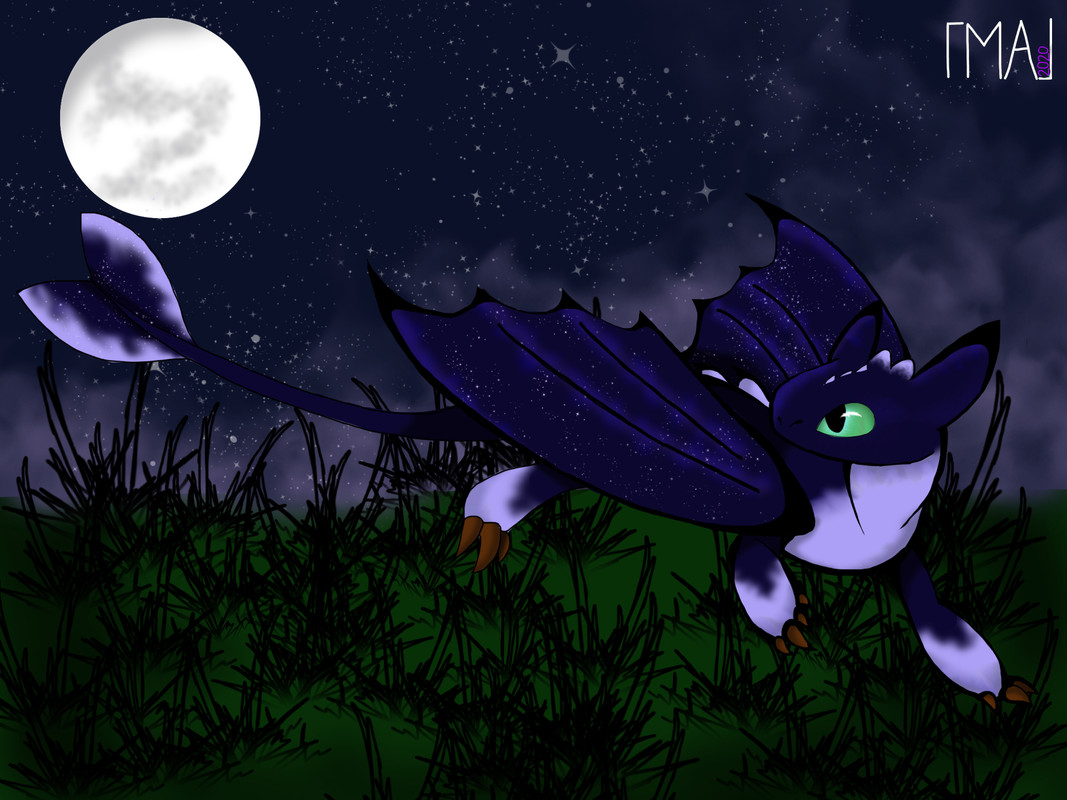 By Madoka Miyanzono :3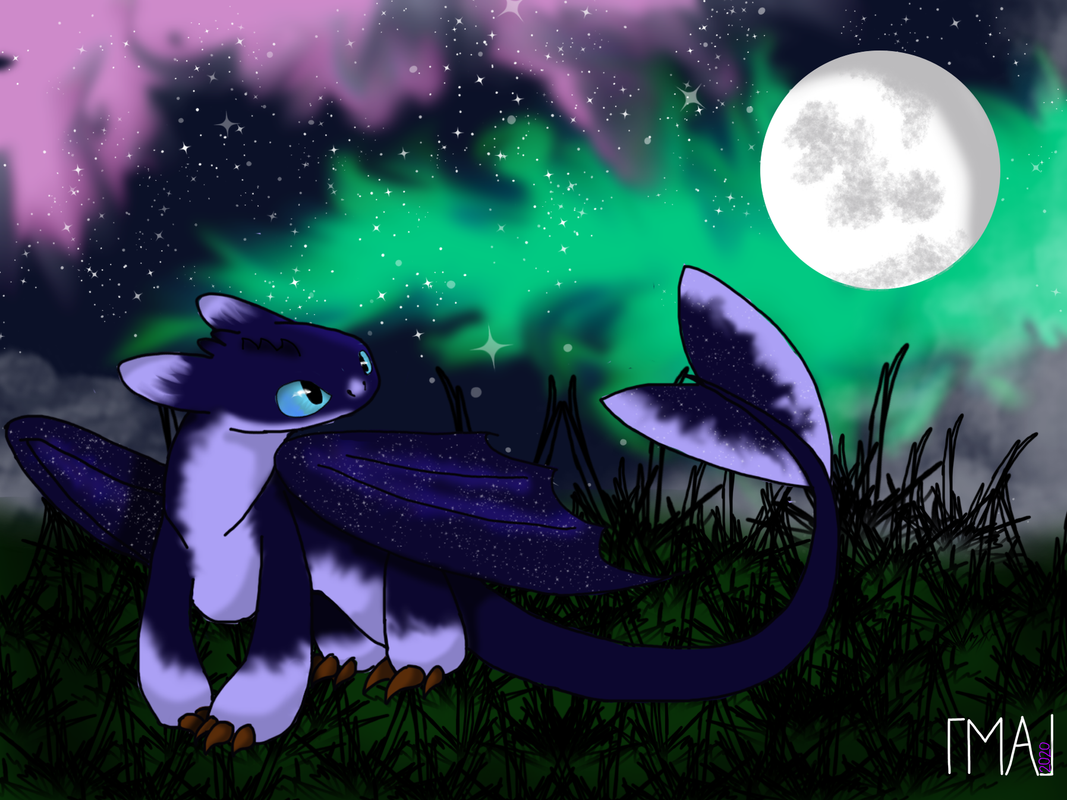 By Madoka Miyanzono :D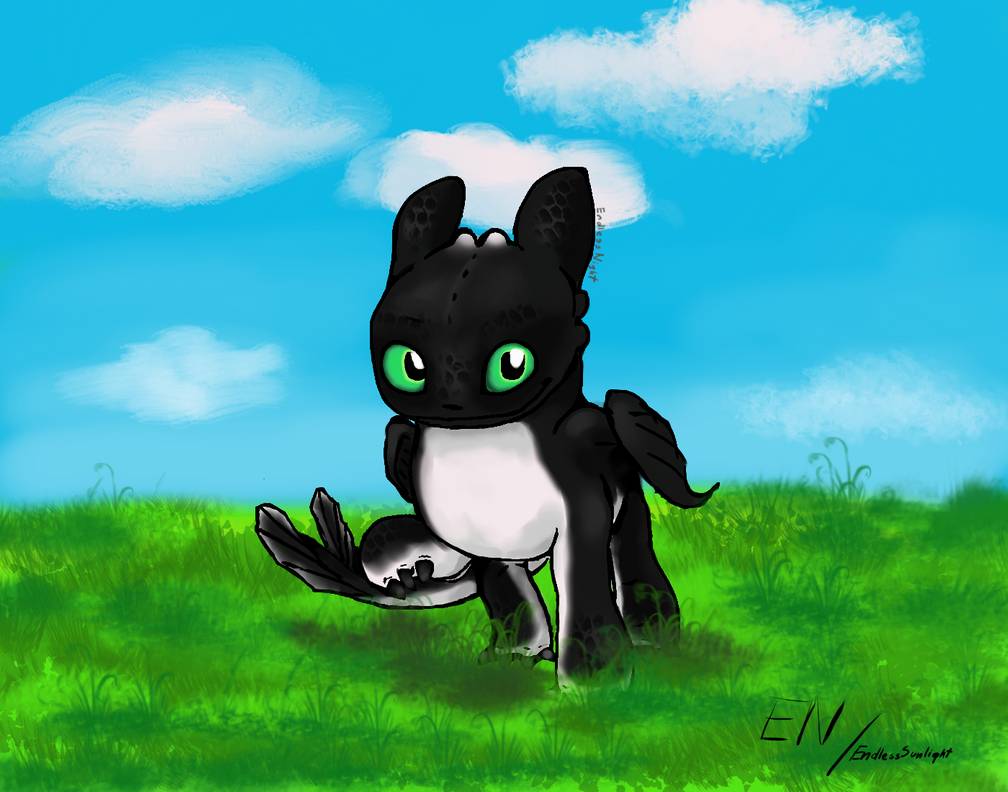 By EndlessNight :)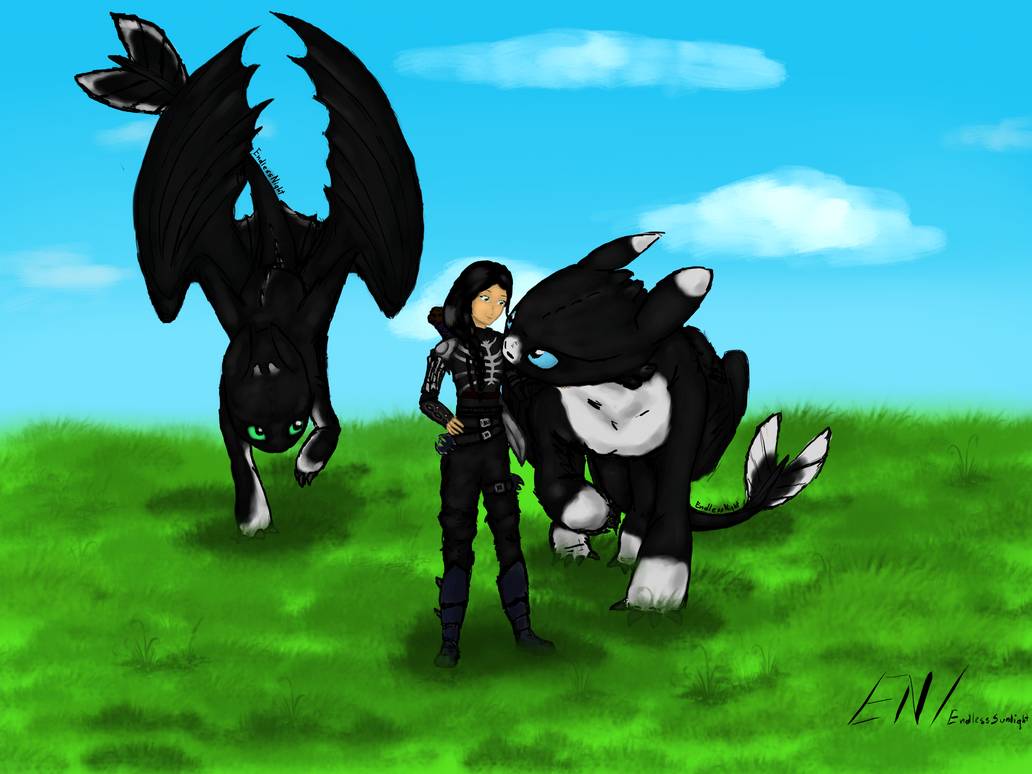 By Endless Night! :D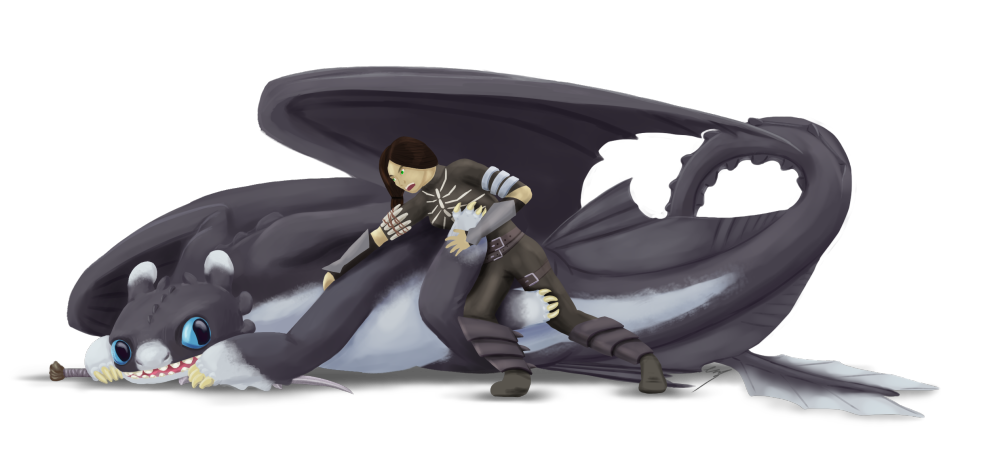 By the ZestyDragonWing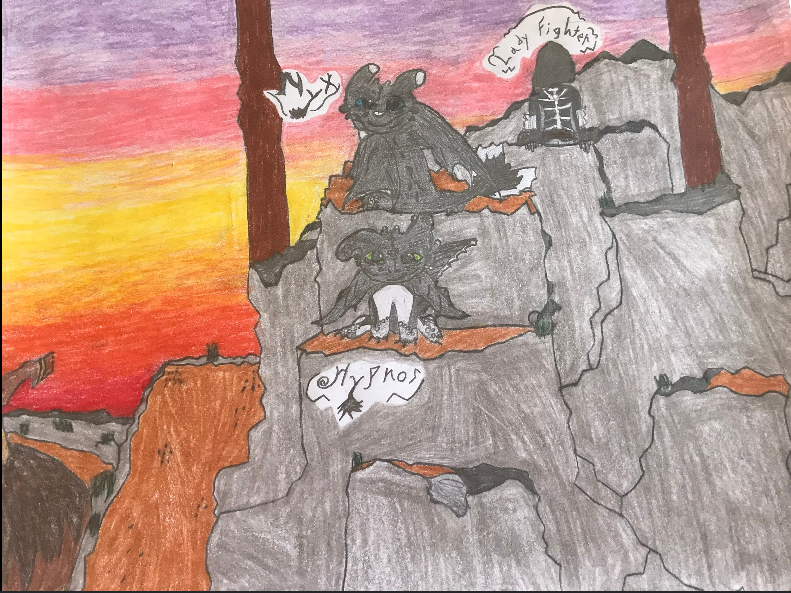 By Silver Phantom :D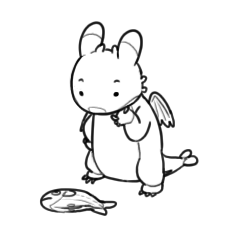 By VicZarSky :P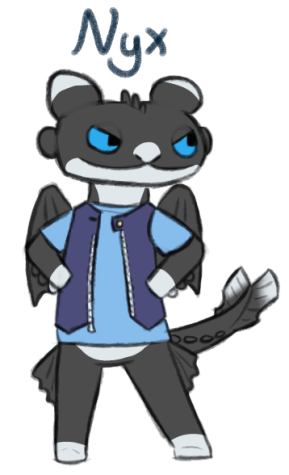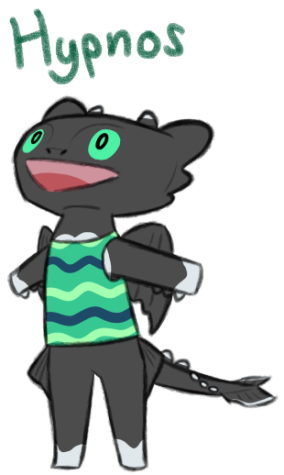 By ZestyDragonWing By ZestyDragonWing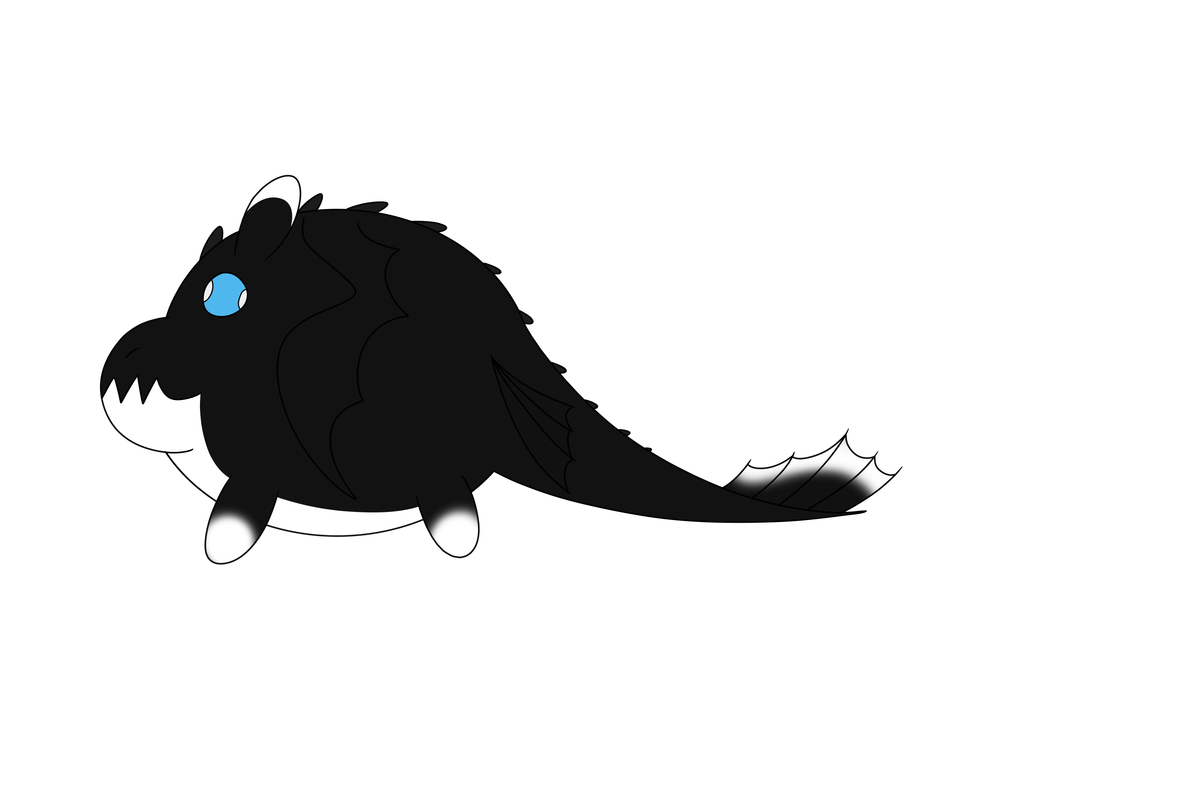 Potato Nyx by Kasane lover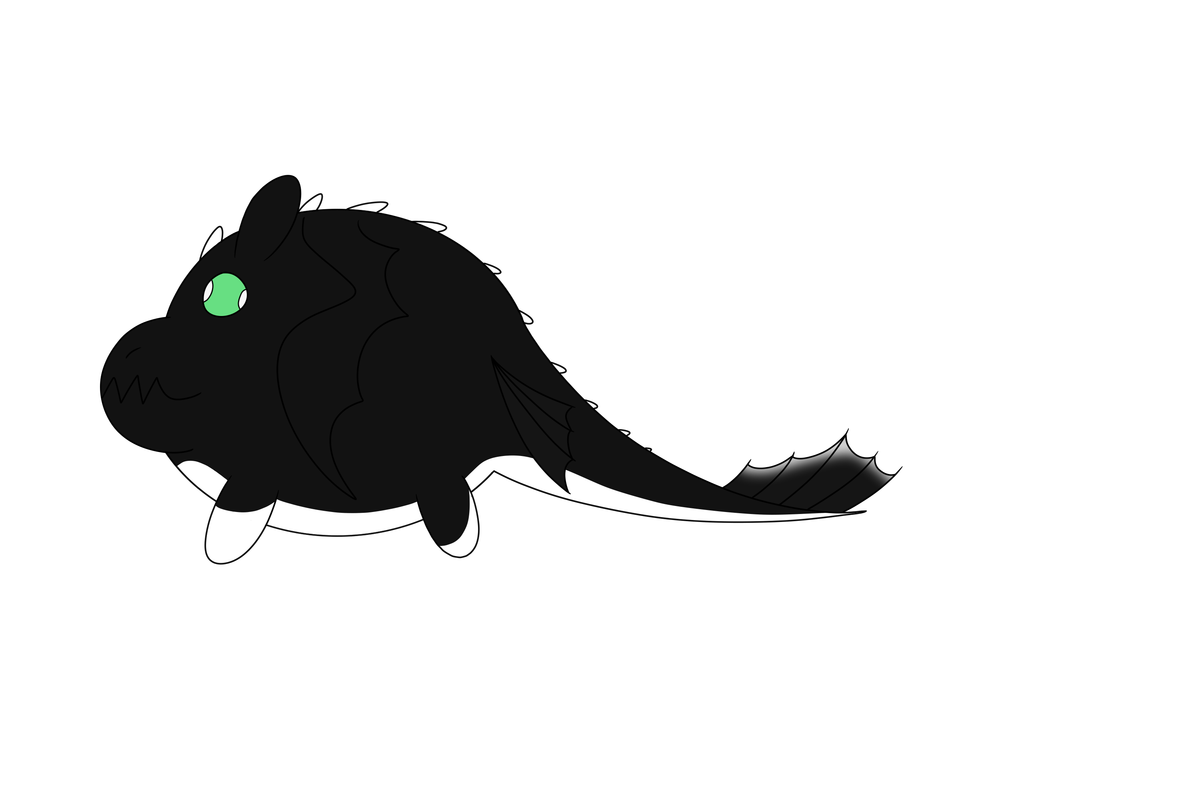 Potato Hypnos by Kasane lover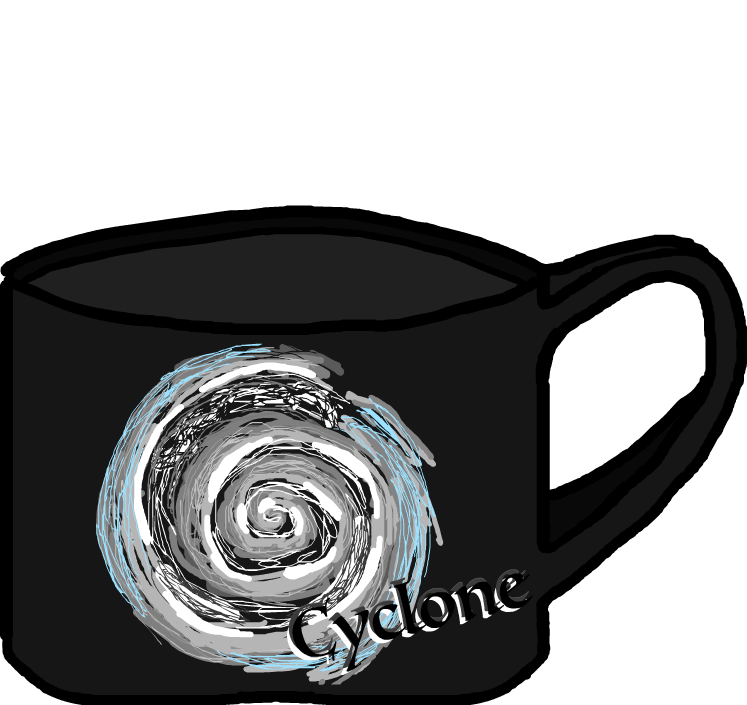 Cyclone The Windwalker by Sohki the amazing Windwalker Queen. xD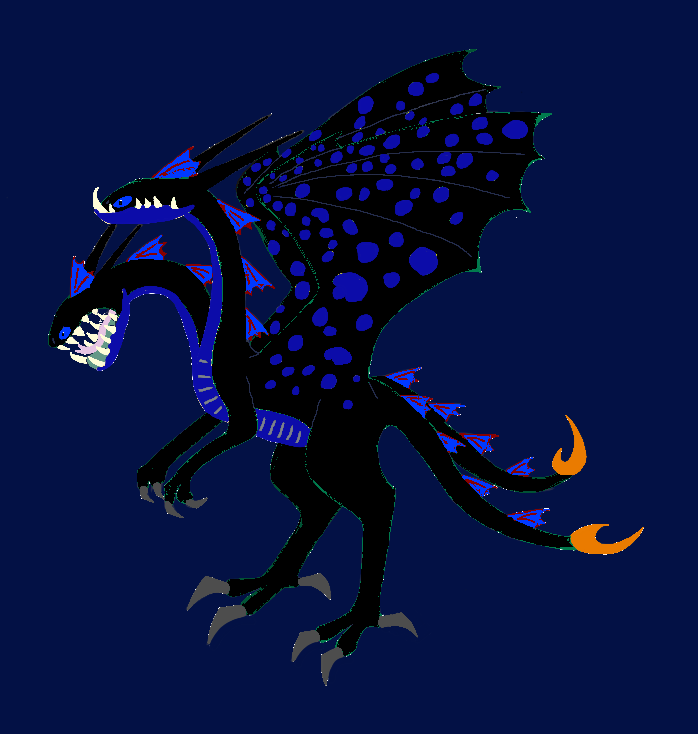 BackDrop By the awesome Flitt!!!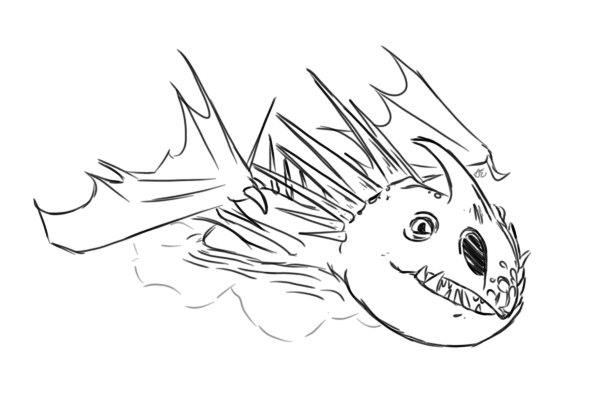 FireStorm done by the Amazing Andrea!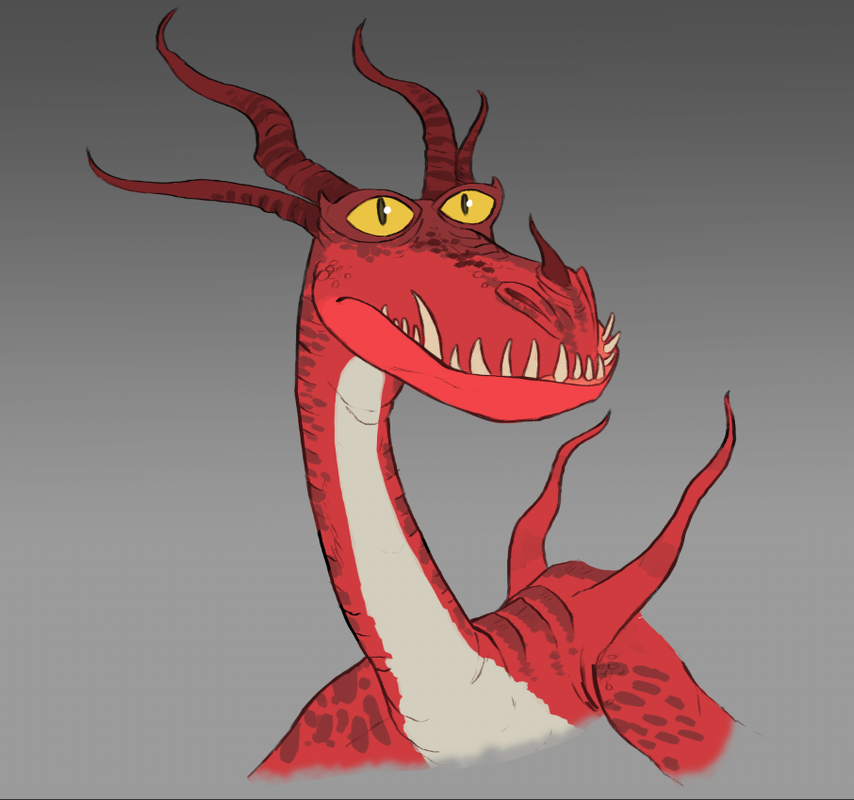 FangBlazer by the talented Peregrinecella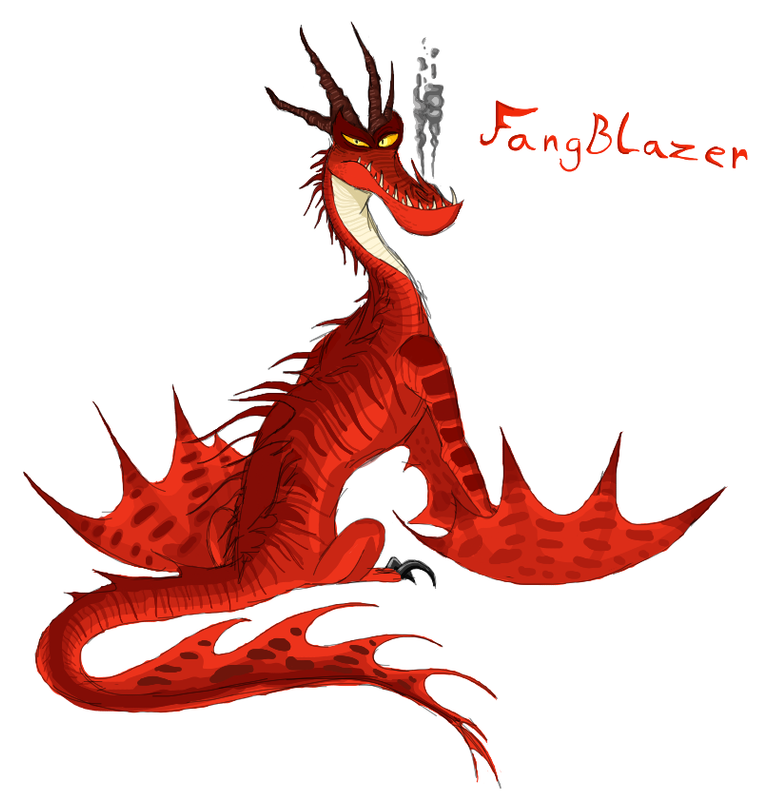 FangBlazer by the awesome Icee Glacier!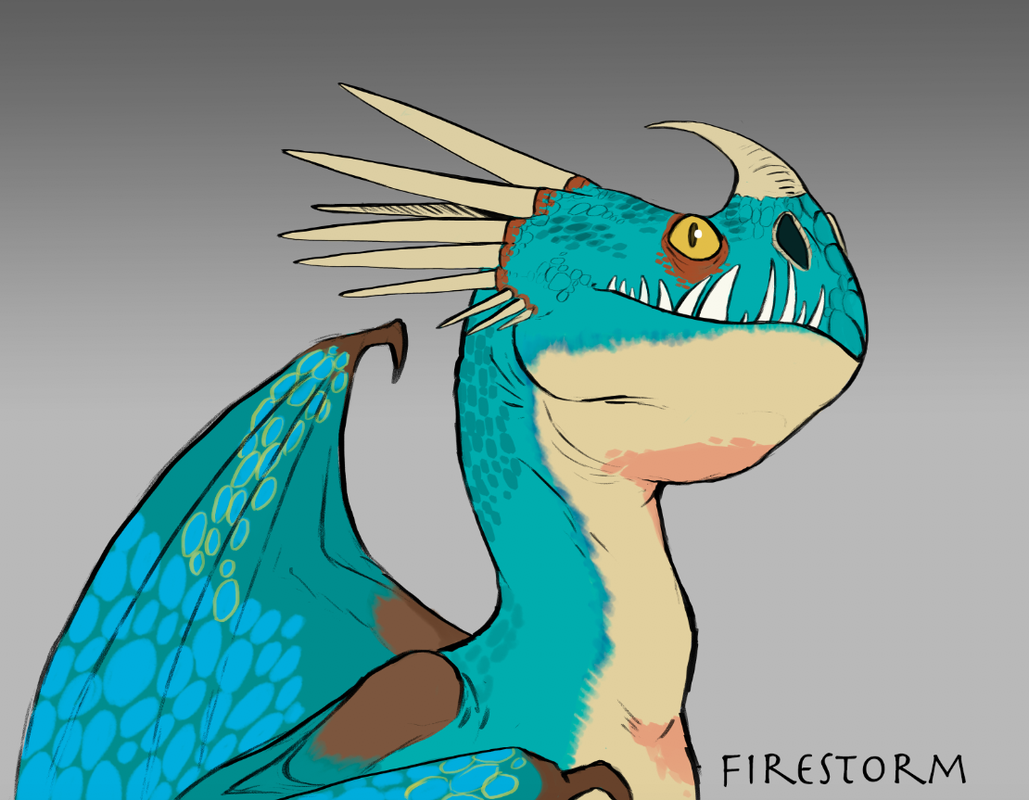 FireStorm by the talented Peregrinecella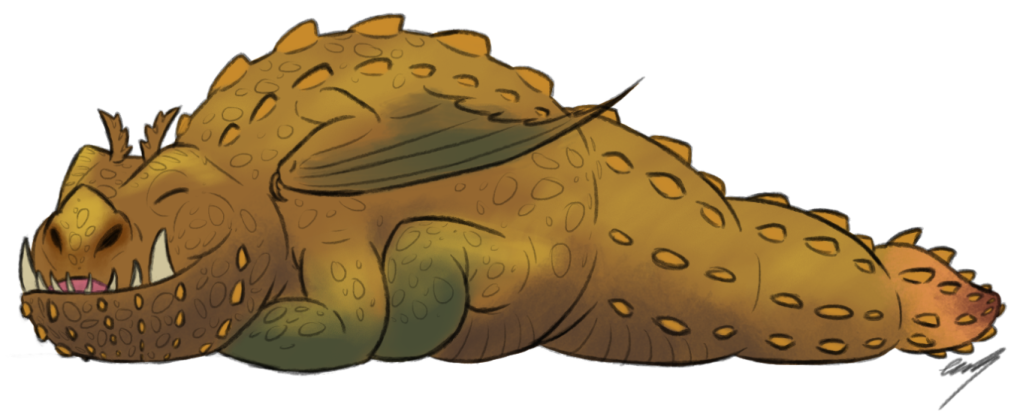 MugLug done by the awesome ZestyDragonWing!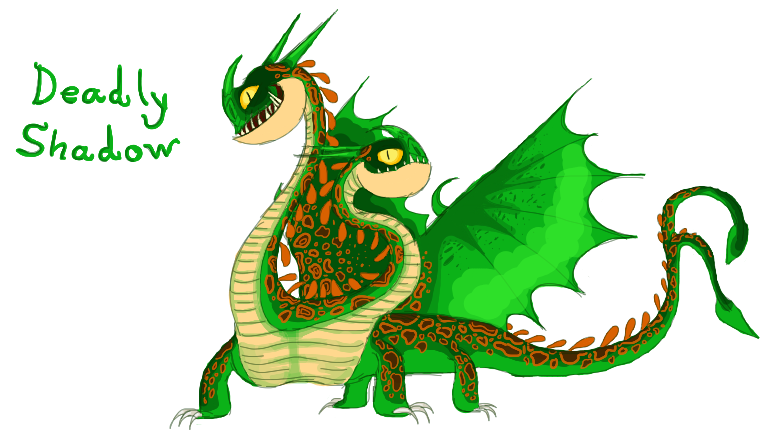 Deadly Shadow done by the AWESOME Icee Glacier!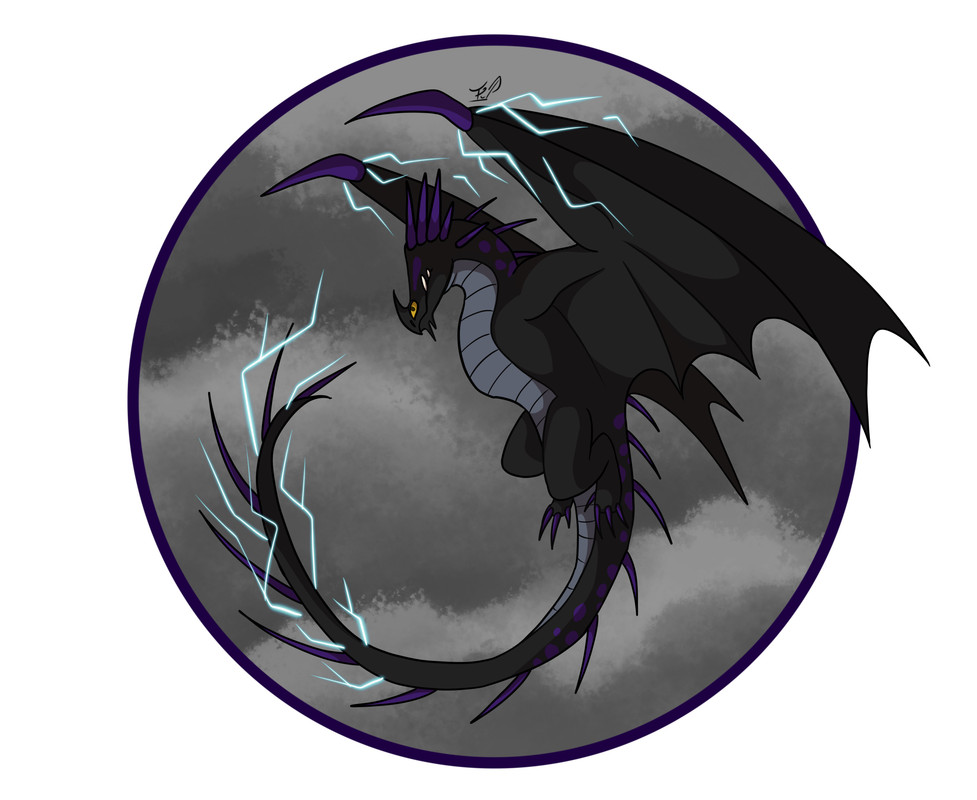 Phantom by Speedyleaf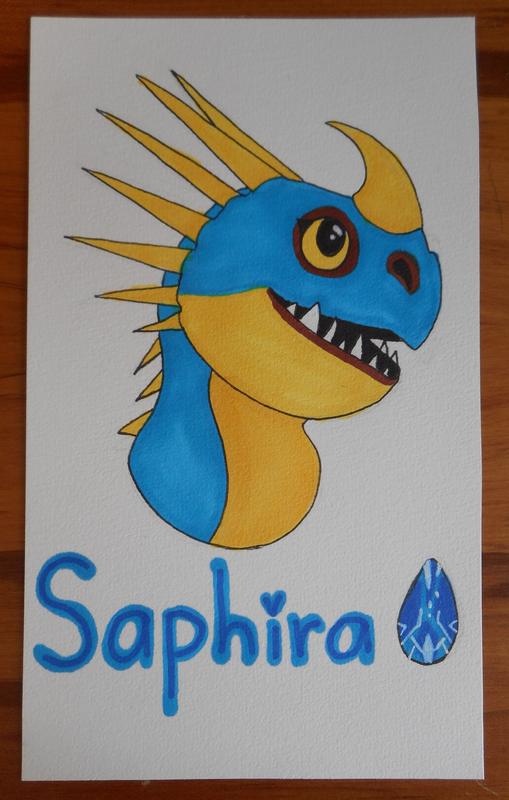 Saphira done by the amazing Izzydrawsdragons
Fri, 01/17/2020 - 10:50
#7
*Crashes the Subject* :D
:D
I love this idea! It would be amazing if there were more dragons!
After the event they should put the nightlights in the new berk loaction with their parents x3
__________________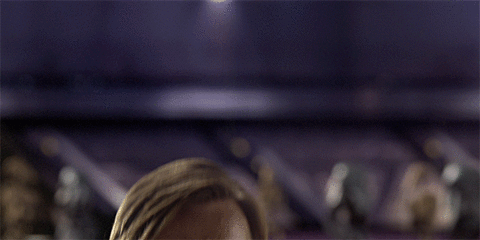 Welcome to my Siggy!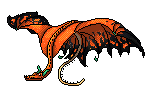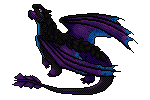 (Credit to Aetherna and Chameishida for these awesome dragon pixels!!)
Bit o Info: Ive never been on a forum before soooo SORRY IF I DO THINGS WRONG! :D
You can call me Master Fury or Jedi ;)
I Joined SOD in 2015 and have been a d.ie hard player ever since!
I have been ghosting the forums for awhile now but now I really want to be part of discussions and make some new friends!
SIGGY IS ALWAYS UNDER CONSTUCTION :D
Table of Contents:
About Me
SOD STUFF :D
Dragons O.O
MEMES O__O
Art :)
About Me:
Name: Its a Secret ;)
Age: Prefer not to say but old enough to know better XD
Gender: Female :3
Country: US of A :D
Birthday: Christmas day :)
Religon: CHRISTIAN!
Favorite verse: Psalm 28
Fav things to do: Draw dragons, play SOD, Swim, Listen to music, and Ski!
FANDOMS: HTTYD, Star Wars, MCU, Harry Potter
Hogwarts House: GRIFFONDOR
Favorite Tv shows: Clone wars, Race to the edge, Star wars Rebels
Favorite Star Wars characters: Anakin, Obi wan, Ahsoka, Qui gon, Captain Rex, Kanan, Ezra, Grand Inquisitior
Favorite Marval characters: Iron man, Dr strange, Loki, Spider man, Drax
Favorite Dragon Species: Woolly Howl, Hobgobbler, Deathgripper, Zipplejack, Etc.. (I love all dragons XD)
SOD STUFF :D
Vikings:
ColetteJohn (Main, Me)
Soren Hoole( For Fun ;)
ColetteJohn: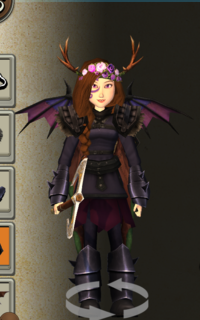 Rank: UDT BABY! XD
Points: 40000
Lvl:50
Friend code: uhhh why whould I put that on here?
Trophies: 7566 and counting!
Dragon Count: 76
Main Dragon: Shadow (Woolly Howl lvl 50)
Backstory: (Pending)
Soren Hoole: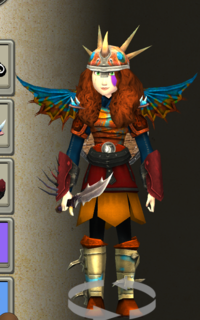 Rank: One and a Half Gold star :D
Points: 145217
Lvl: 39
Friend code: NA man
Trophies: 200
Dragon Count: 46
Main Dragon: Sir Derpington (Titan Deadly Nadder lvl 26)
Backstory: (Pending)
Clan: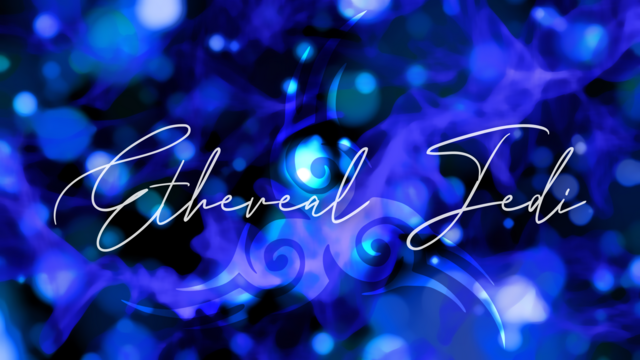 Mystery Clan Banner by EmeraldHuntress-65!

Beautiful banner of my boi by Equestwesttherider!
Favorite Things to Do you ask?
TRR
DT
Speedstinger Racing (Ask me about it :D)
Playing tag
Flying in the Hidden World with my best friend Greatana!
Divebombing Grimmel XD
Exploring different islands
Roleplaying
Where can you find me in game?
Pretty much anywhere XD
(Including the "Super Secret island" from time to time)
I AM AGAINST HACKING IN SOD!!!!
NO ONE should EVER take a game or a persons account and "Play with it"
This game is not yours and you could really hurt a persons reputation and feelings.
If I EVER see a hacker or a person who is threatening another with hacking, I WILL PERSONALLY SEE TO IT THAT THEY ARE REPORTED AND BANNED!!!!!! >:(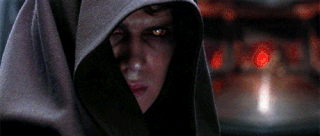 YOU HAVE BEEN WARNED!
*Heavy breathing* Ehem...
Moving on....
Dragons O.O
Note: I am only listing the dragons of my main viking ColetteJohn
*Breaths in* ok... LETS DO THIS!
Key: Male, Female, *(Main Dragons), BOLD= Titan
*Ender (nightmare) Amethyst and Saphira (razorwhips) Thorn( whispering Death)
*Spyro and Silhouette(stormcutters) *Zaroc( Screaming death) Warrior(armorwing)
Ragnarök(Fireworm King) Frostbite(Gronicicle) Pluto (Devilish Dervish)
*Shadow, Hailstorm, *Obi wan Kenobi, Rudolph (Woolly Howls)
Auron, Gizmo, Gentleman, Morpho, GypsyDanger (Deathsongs)
*Blizzard (Shivertooth) Eragon and Anakin Skywalker(Sand Wraiths)
Tempesto (Timberjack) Yondu(speed stinger) Echo and Bandit (Smokey's)
Toothless (Night fury) Whirlpool (Thunderdrum) Morrowseer and Freedom (Boneknappers)
Nemitz (Singetail) Smolder and Snoggletog(Eruptodons) Rhino( Rumblehorn)
Hurricane (Windwalker) Python( Grapple Grounder) Apophis( Snapptrapper)
Tsunami( scaudron) Stargazer( Silver Phantom) Boga( Flamewhipper)
Halo (Nadder) Jambu( Hobblegrunt) Anemone and Pike (Tidegliders) Winter and Grand Inquisitor (Snow Wraiths)
Eclipse and Supernova (Triple Strikes) Igneous(Gronkle)
Blazer, Pheonix, Cinder (Typhoomerangs) Maleficent ( Moldruffle) Chameleon(Changewing)
*Emperor Palpatine (Skrill) Guardian( Elder Sentinal) GreatanaFang(Dramillion)
Tide and Ocean (Zippleback) Darkfang (Grim gnasher) Banshee (Flightmere)
Jabba the Hut (Snafflefang) Calypso( sentinel) Alta( Light Fury)
*Sabertooth(deathgripper) Glory (Raincutter) Einstein ( Shovelhelm)
Sleepbasher (Hotburple) Moray( Sliquifer) *ENDGAME( Smitten Hobgobbler)
*Scruffrunner (Nightlight) Maximas (Crimson Goregutter) Quicksilver(Scuttleclaw)
Boltron (Shockjaw) Palicite (Zipplejack)
Voltspark (Skrillknapper)
(No I will not post any screenshots of dragons
HOWEVER, There might be some fanart in the art section :D)
MeMeS :D
Post them I do...
Clean they are..
XD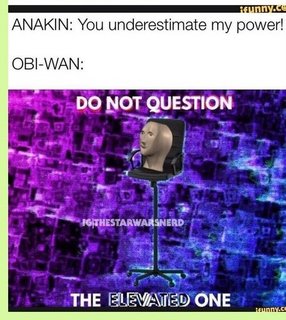 I also enjoy fanmade comics XD (I also make them ;)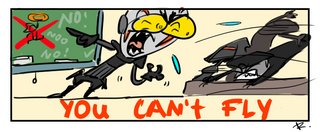 Credit to whoever made this XD
Art:
I just wanna say guys, thank you so much for these its really cool that you have such amazing skills and would take the time to use them to create these amazing images! :D
perhaps someday I will do an art thread......
(note: some people have expressed concerns about their art being stolen... if you wish to have ANY of your art removed from my siggy for ANY reason, please PM me and will remove it as soon as I see your PM.)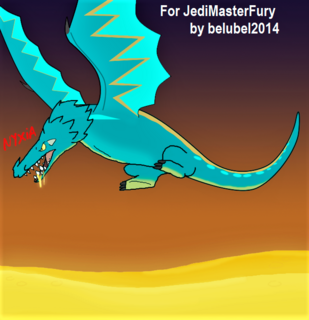 My Ire Ingeous: Nyxia By the amazing Buebel2014!
Thank you so much :D (First art request)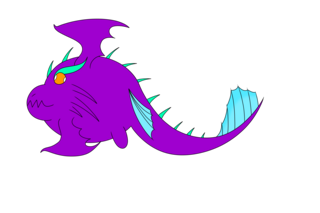 Spyro, the Luxurous potato stormcutter By The fabulous Kasanelover!
THANKS!!! xD

Hurricane the Windwalker! By The Talented Sohki!
SO CUTE! X3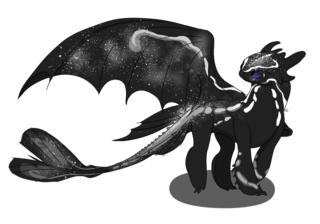 JediMasterFury By the wonderful AndreaEaston!
Amazing!! :D

Hobgripper By the Stupendous Chameishida!
THE END IS NEAR!!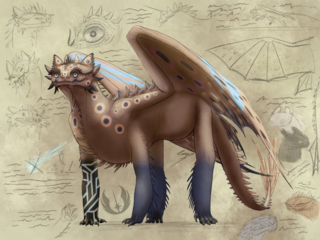 Anakin Skywalker the Blight Fury By the Marvalous ZestyDragonWing
Absolutly amazing!!! XD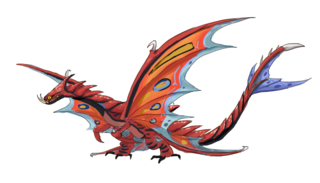 Grimsinger the Deathly Singflyer By the Stupendous Chameishida!
SO COOL! XD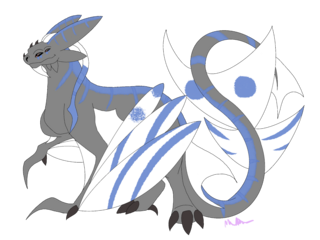 Kamino The Ikran-fury! By the pop culture patriot Toothless0603!
Thanks for my new Starwatch buddy! XD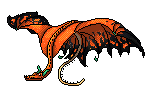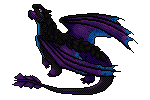 My Bois Shadow and Tempesto done by the Talentented Aetherna!
Thank you so much!
End of Siggy :D
Now get out...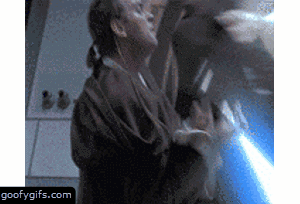 .
.
.
.
.
.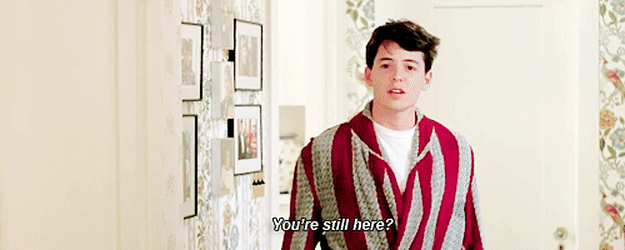 Its over....Go home...
Fri, 01/17/2020 - 12:06
#8
On the topic of the Night Lights...
The Night Lights will probably become one of two things after the event: membership dragons (if you don't have them from event) or NPCs, most likely in the Hidden World.
Who's online
There are currently 31 users and 102 guests online.