Glitch in the Lab
I was messing around with the items from an experiment and kind of glitched things XD
__________________
*Going under construction soon*
~~~~~~~~~~~~~~~~~~~~~~~~~~~~~~~~~~~~~~~~~~
Welcome to my signature!
~~~~~~~~~~~~~~~~~~~~~~~~~~~~~~~~~~~~~~~~~~
In-Game Info:
(Main Viking)
Joined: September 1st, 2013
Viking Name: zxXNightwingXXz
Friend Code: 1DWQQ
Trophies: 2000+
Adventure Level: 50
Clan: Permanent Damage
~~~~~~~~~~~~~~~~~~~~~~~~~~~~~~~~~~~~~~~~~~
About me:
Gender: Female
Age: 16
Fandoms: HTTYD, DC Comics, Pokemon, Star Wars, Wings of Fire
Favorite TV Shows: Teen Titans, Justice League, Race to the Edge
Favorite Movies: HTTYD Movies, Shazam!, Aquaman, Spirit SOTC, Teen Titans the Judas Contract
Favorite Music Groups: Imagine Dragons, Maroon 5, Panic! At The Disco, One Republic, and a lot more I don't feel like listing
Favorite Holiday: Halloween
DeviantArt: https://www.deviantart.com/midnight2558
Youtube: https://www.youtube.com/channel/UC5b5tx0fxu5zmy2Dqf4g4bQ
(Don't really do much on youtube anymore but thinking of coming back)
~~~~~~~~~~~~~~~~~~~~~~~~~~~~~~~~~~~~~~~~~~
Dragons:
Stormy- Female Deadly Nadder
Whisper- Male Whispering Death
Bluemoon- Female Whispering Death
Thunder- Male Thunderdrum
Frostbite- Male Groncicle
Magma- Male Eruptodon
Eruptor- Male Eruptodon
Swordsnatcher- Male Armorwing
Steelwing- Female Razorwhip
Bronzewing- Male Razorwhip
Darkmelody- Male Death Song
Blaze- Male Singetail
Sneaky- Female Flame Whipper
Scorpion- Male Triple Stryke
Guardian- Male Elder Sentinel
Warrior- Male Deathgripper
Camouflage- Male Changewing
Aurora- Female Flightmare
Fang- Male Monstrous Nightmare
Shadow- Male Monstrous Nightmare
Lemon and Lime- Male Hideous Zippleback
Salt and Pepper- Female Hideous Zippleback
Snap,Trap, Clap, and Wrap- Male Snaptrapper
Dash- Male Speedstinger
Riptide- Male Tide Glider
Coral- Female Tide Glider
Rocky- Male Gronkle
Wintermoon- Female Wooly Howl
CursedTrick- Female Hobgobbler
Mystery- Female Silver Phantom
Stormseeker- Male Skrill
~~~~~~~~~~~~~~~~~~~~~~~~~~~~~~~~~~~~~~~~~~~~~~~~~
Side Viking Dragons:
Nightwing- Male Skrill
Starfire- Female Flightmare
Red Hood- Male Flamewhipper
Batman- Male Elder Sentinal
Arkham Knight- Male Razorwhip
Beast Boy- Male Mudracker
Joker- Male Singetail
(Stormcutter by Kasanelover)
~~~~~~~~~~~~~~~~~~~~~~~~~~~~~~~~~~~~~~~~~~
Clan:
Proud member of Permanent Damage
~~~~~~~~~~~~~~~~~~~~~~~~~~~~~~~~~~~~~~~~~~
Art:
Me and Stormy by Fireflash
My Viking by Kaydejesus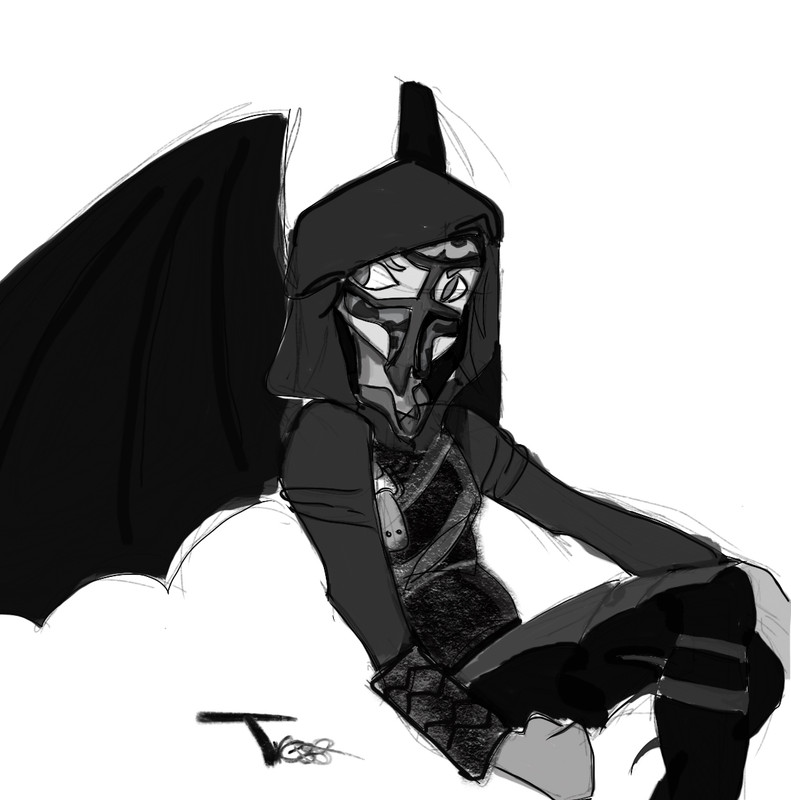 My viking by FireNightStar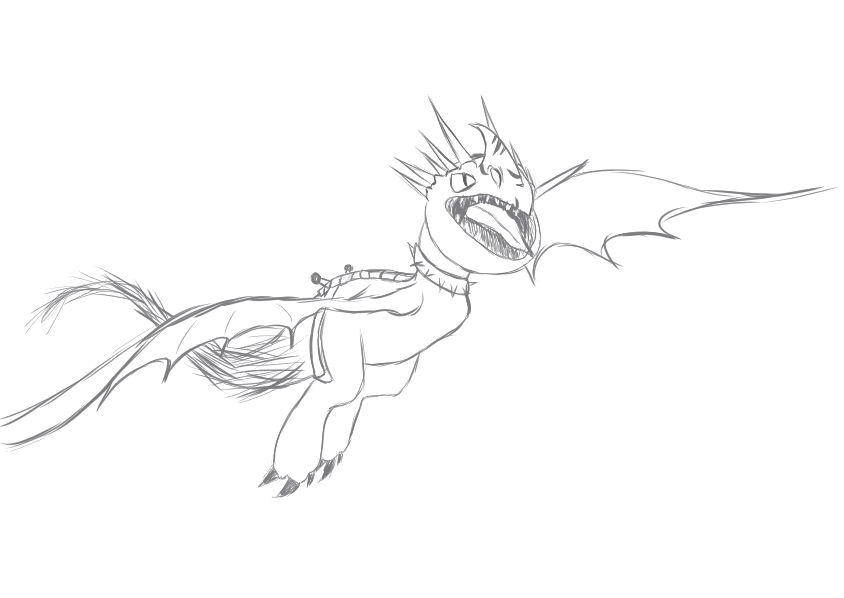 Stormy by Celestial Dragon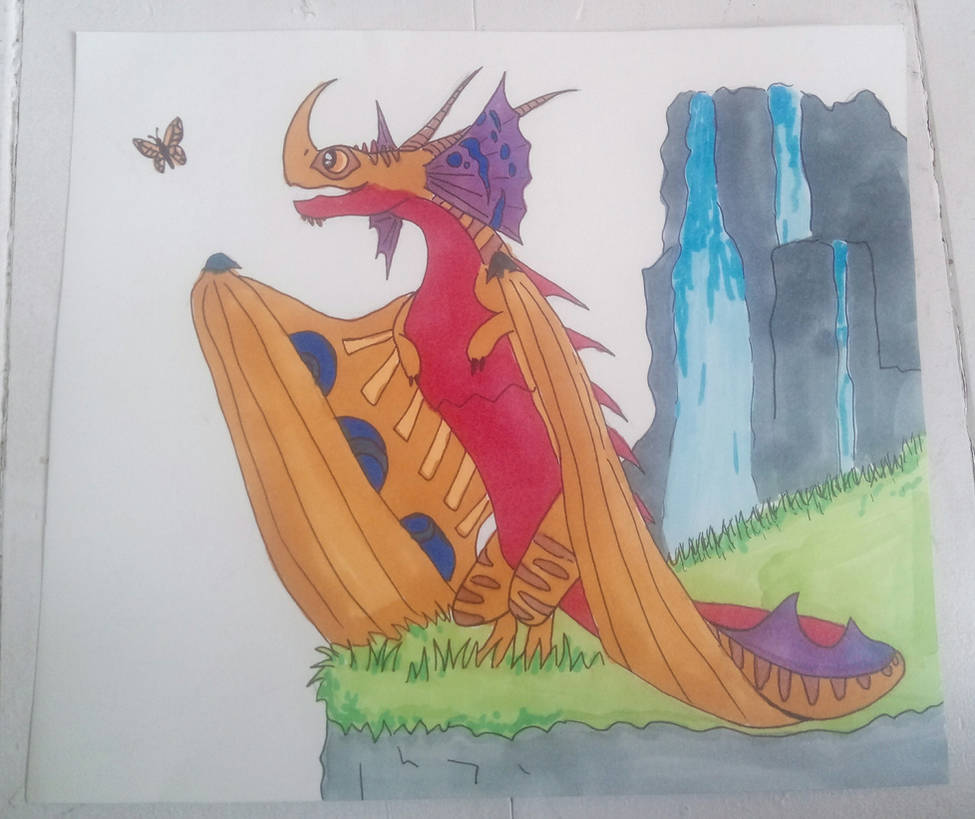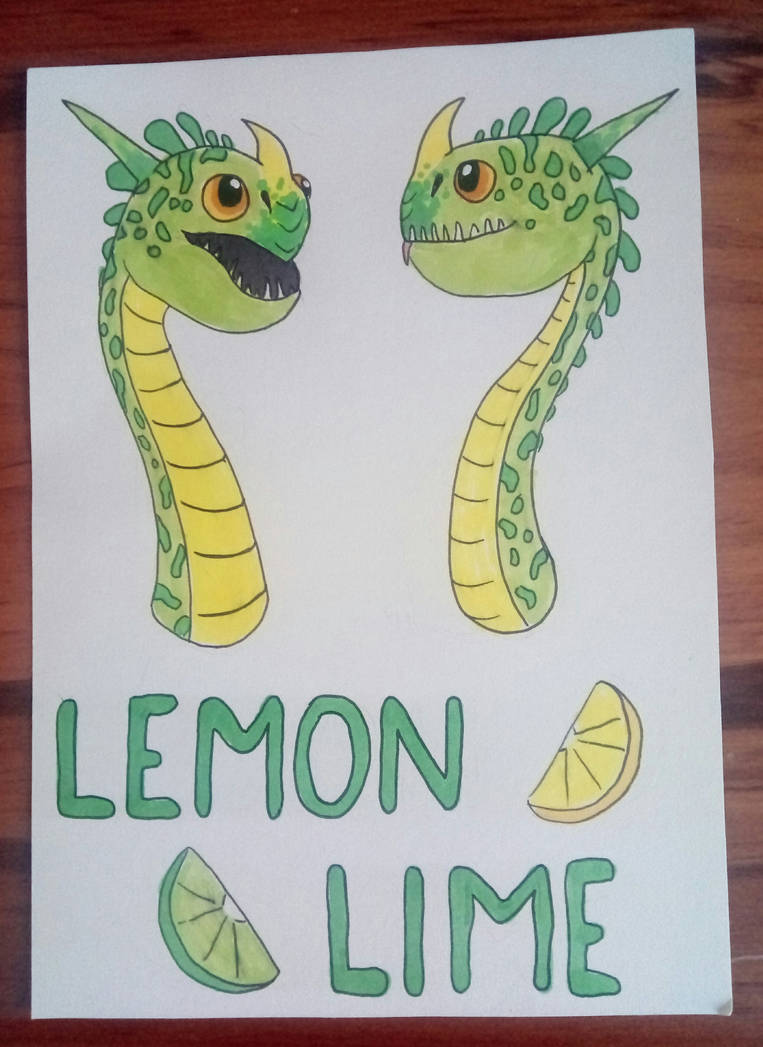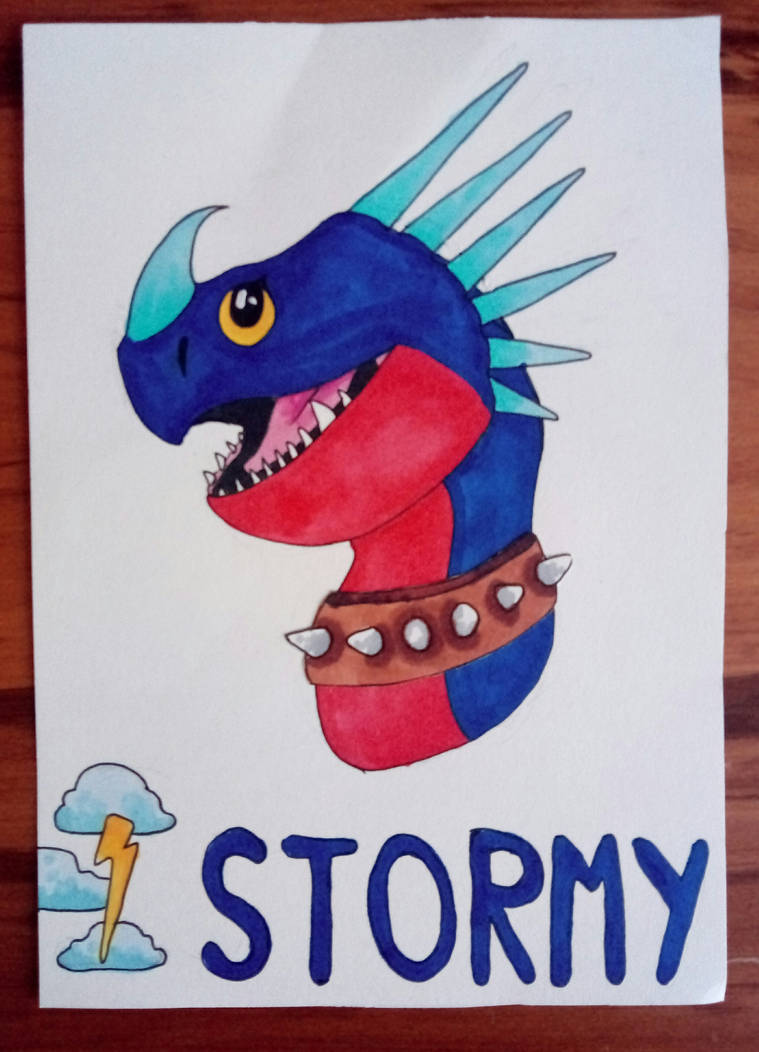 Darkmelody, Lemon & Lime, and Stormy by Izzydrawsdragons
Sky by The Ecliptic Eight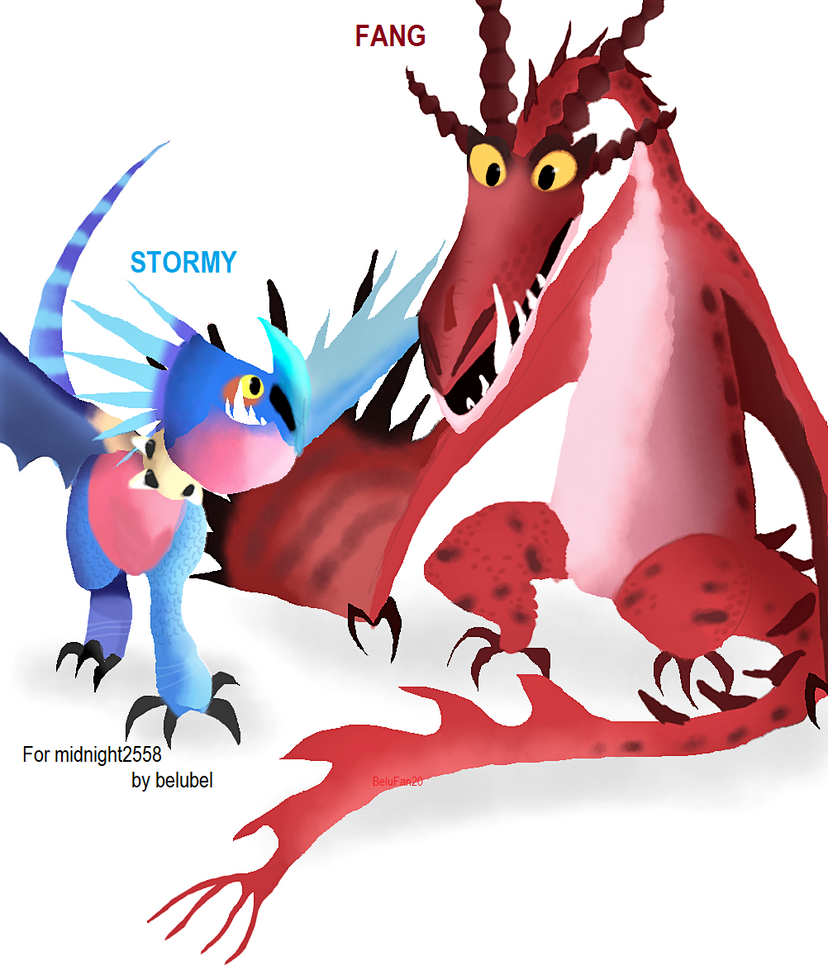 Stormy and Fang by belubel2014
Me and Stormy by Eleftheros
Me and Stormy by Frugal
~~~More art will be linked soon--Don't want to make siggy too long~~~
~~~~~~~~~~~~~~~~~~~~~~~~~~~~~~~~~~~~~~~~~~
Stuff by Me: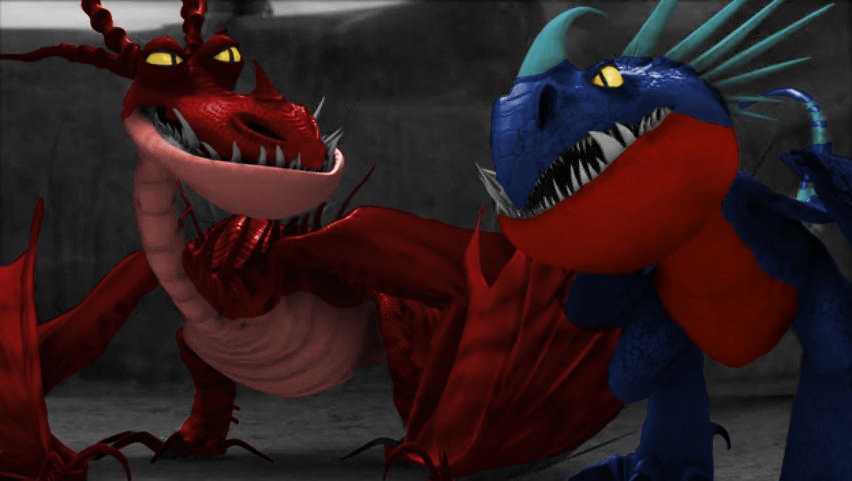 Fang and Stormy edit
Scorpion Edit
Sky Edit
~~~~~~~~~~~~~~~~~~~~~~~~~~~~~~~~~~~~~~~~~~
Congrats, you made it to the end!
Sat, 08/10/2019 - 17:19
#1
...
Just watched it and I love it! The semi transparent rocks were so funny at the end, Midnight XD
__________________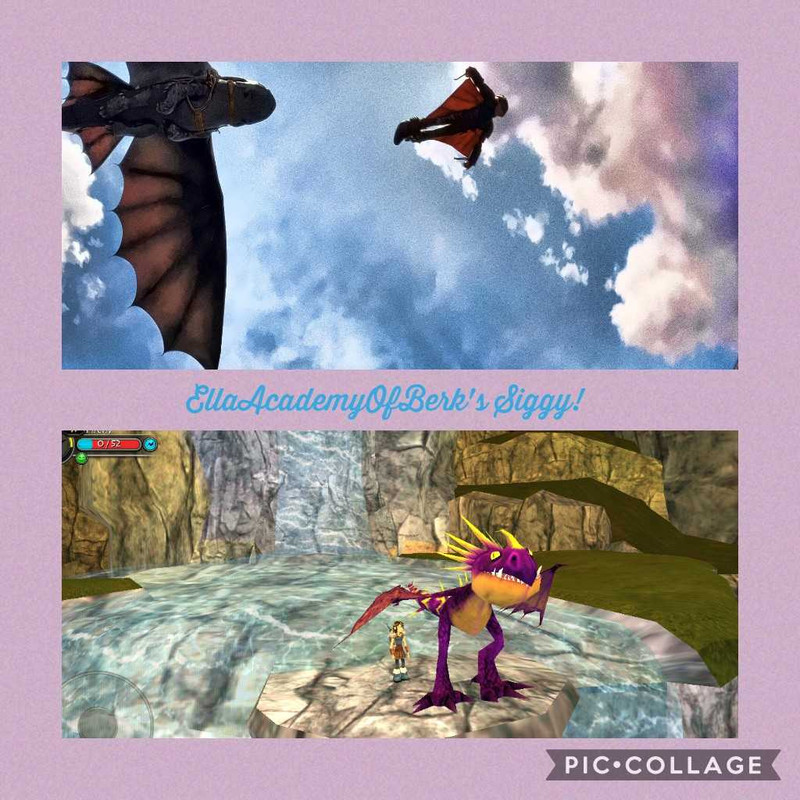 Hey guys! Before you head into my siggy I've got a little message for you. Yes, you. Everyone here has their own opinions, and in the siggy you will see dragons and shows I dislike. Please remember that someone else can adore the same dragon that I despise, so I just wanted to give a quick reminder. In that case, carry on into my siggy! :D
Things in my siggy:
1. About me in real life
2. Friends
3. Info about me; HTTYD wise
4. Toothless fangirling section
5. Art made for me by others
6. End!
Well hello there! Thank you for visiting :D
Fair warning before you enter: I can randomly start fangirling or freaking out about Night Furies!
About me in real life!
Name: Just call me Ella! Friends can call me Ellie :D
Age: My b-day's November 6th!
Location: United States of American
Nationality: American & European
Zodiac Sign: Proud to be a Scorpio ;)
Education: I'm homeschooled :)
Favorite book(s): Percy Jackson, Heroes of Olympus, Trials of Apollo, Magnus Chase, How To Train Your Dragon, The Hunger Games
Favorite Movie(s): HTTYD 1, Spirit: Stallion of The Cimmaron, Lego Ninjago.
Least Favorite Movies(s): HTTYD 3 wasn't up my alley and waaaaaay too emotional.
Favorite TV series: Dragons: Race To The Edge, Dragons: Riders of Berk, Dragons: Defenders of Berk, Lego Ninjago, The Worst Witch, Free Rein, Rescue Riders. (A certain big sis of mine, (It's Tilly XD) change my view point on it. Also my brother's been watching it and I can't help but like it.)
Favorite color(s): Red and Lavander / Purple
Least Favorite color: Don't have one!
Favorite Animal(s): DRAGONS and dogs :)
Disliked Animal(s): I'm not particularly fond of cocoroaches.
Friends!
You are all awesome people here on the forums, but here are a few special peeps that I'd like to write in:
TILLY - You are seriously the best friend a girl could ask for. I don't know how my days would be without you, you and our crazy Hunger Games fanigirling (Finnick is AMAZING girllll XD), a person to talk to, a shoulder to cry on. I am proud to be able to call you my best friend <3
Lady Fighter - I hope you know I'll always be there for you if you need me to Lady <3

Made by the amazing Dragonriders Fury!
Info About Me; HTTYD Wise!
Favorite Dragon: For those who know me and those who don't... NIGHT FURIES RULEEEE!
Least Favorite / Disliked Dragon: Light Fury. Just... don't mention her while I'm there please XD
Favorite Class(es): Tidal and Strike. Don't make me choose because I simply can't!
Least Favorite Class(es): None!
Favorite dragon rider: Hiccup Horrendous Haddock III
Least Favorite Dragon Rider: None! I love 'em all each for specific reasons.
Favorite cannon dragon(s): Toothless, Stormfly, Windshear.
Favorite Cannon Dragon(s): As if I could even have a least favorite! XD
If it wasn't toooo obvious, I adore Night Furies, and therefore needed them to have their own spot in my siggy. Welcome to Night Fury Corner!
None of the above images or gifs were made by me... rather they were pulled from Google for being EXTRA cute. :D
This is art made for me by others. Thank you guys! :D
This is my Viking, Ella. She was drawn by Mimu. Thanks again!
This...is Firefly! I love her and my Razorwhip, Seaside, to the death. Made by the extremely talented Andrea! Thank you so much!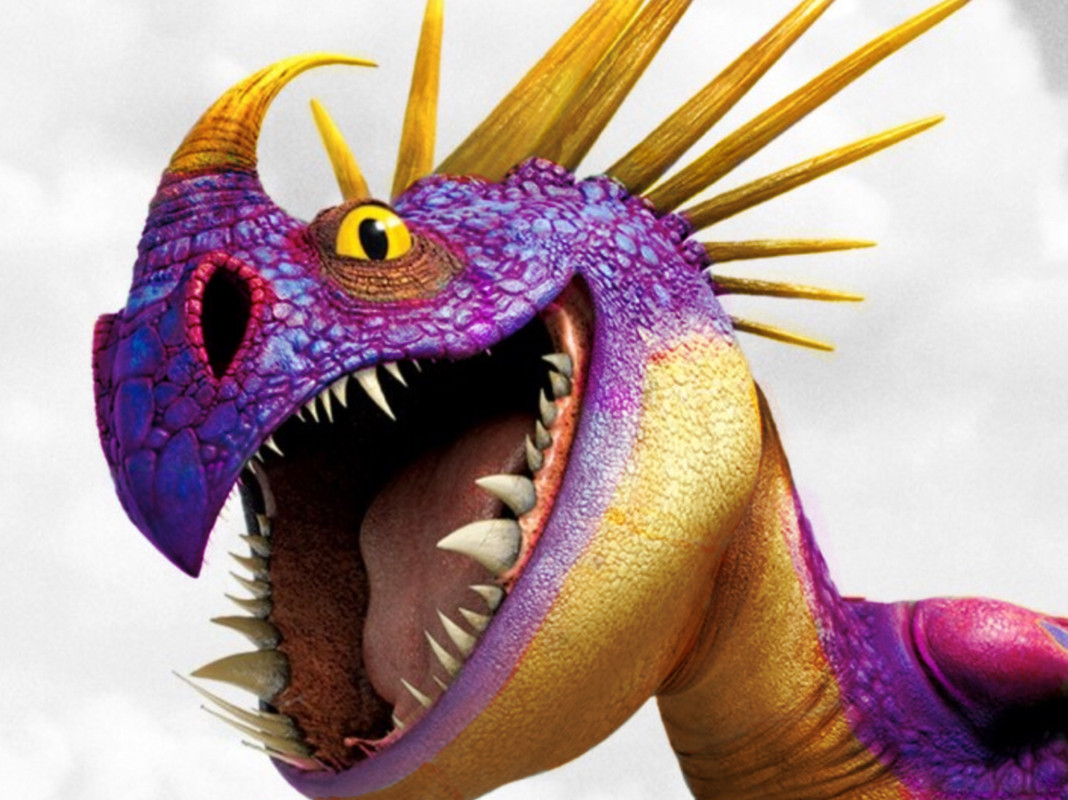 This AMAZING edit of my Nadder Firefly was done by DragonfIy! Thank you so much, it looks truly spectacular <3 :D

Razorwhip banner made by the epic Dragonriders Fury! :D
Above gif was not made by me but my God it was so cute I had to add it!
Well my friend, thank you for making it to the end of my Night Fury filled siggy! I hope you enjoyed it :D
Feel free to pm me, we can chat about total randomness or scream about RTTE, DoB, RoB, or anything really! (I mean it, don't be scared to pm me, I don't bite. XD)
Have a fantastic day, and may God Bless You! :D
Who's online
There are currently 13 users and 157 guests online.