Get the Chance to Train the incredible Skrillnapper!
Dreadfall treats and surprises have come a long way this season but only a few Vikings have been able to train the incredible Skrillnapper! The first of its kind and the rarest dragon Vikings will ever get the chance to train!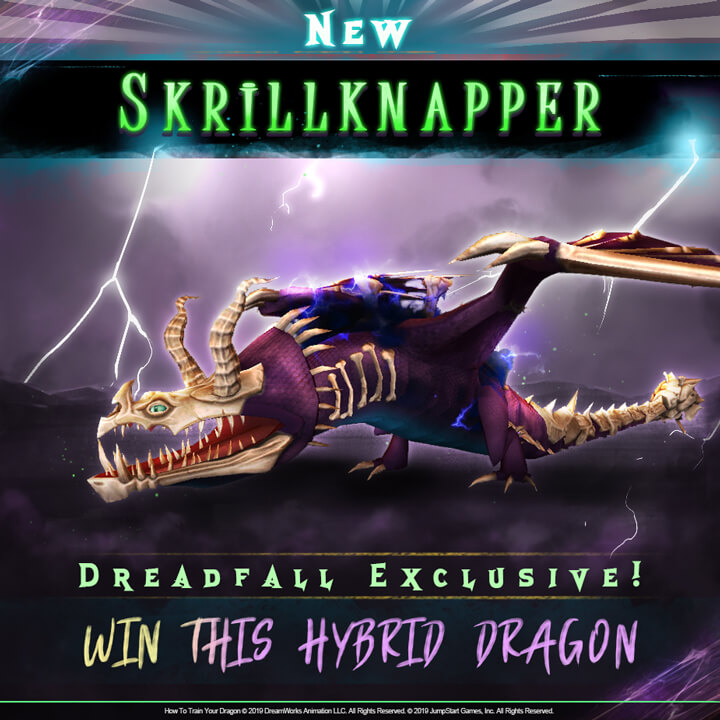 As Hiccup and Astrid roamed around the deep corners of New Berk searching for old scraps to use on Hiccups new armor project, they suddenly heard a shuffle behind the bush. Already spooked out during Dreadfall season, they imagined this was another a prank from their old pals Tuff and Ruff, but no one seemed to give up on the joke. Realizing it wasn't the twins, Hiccup and Astrid cautiously walked closer when out stumbled a dragon. Unaware of its kind, they asked help from Fishlegs but he didn't know the answer either. Eager to learn more about the dragon, Hiccup took it upon himself to train him. Fishlegs joined Hiccup and after careful studying, Fishlegs was able to determine this was a hybrid dragon between a Skrill and a Boneknapper. By being a hybrid, it holds similar traits to these two dragons, and both Dragon Riders were ecstatic at realizing they had discovered a new species!
This dragon is highly intelligent and possesses various powers, from high electric bolts to hot fiery bursts. They have a powerful body protected by bone armor, able to create electric charges, and has high amounts of strength; this dragon combines the most impressive traits of a Skrill and a Boneknapper. They love to take flight during dark and stormy nights and can keep soaring amongst the clouds with their high amount of stamina. They have certainly been an incredible discovery for all Dragon Trainers around!
For only a limited-time Hiccup has allowed the incredible Skrillnapper to roam campus for Vikings to earn and train during the exclusive Dreadfall event. Head to School to collect enough candy to win the ultimate reward this Dreadfall season and be amongst the first Dragon Trainers to train the powerful Skrillnapper!
Sat, 10/12/2019 - 13:38
#5
Thumbtack, bring back that subject!
What a cool looking boi (girl?) you got there! *-*
I'd say (s)he's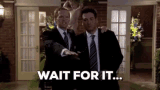 GORegutterGEOUS.
I'm sorry, I'll go back to my corner now.
Sat, 10/12/2019 - 13:43
#6
RotomDex Roasted My Subject...
Such a fitting joke yet I laughed xD *Le claps*
And das a boi, Cerbere meh boi :3