*Gasp* No Spam?
Anybody else appreciate our first weekend without forum spam in Odin knows how long? Many thanks to the Admins if you're the reason the why.
__________________
♦♦♦ Raising dragons since February 2014 ♦♦♦
"

S

ince reports on the use of hacks and cheats first began, our team has been working tirelessly to monitor and investigate all suspicious activity in the game. As a reminder, the use of hacks and cheats is not tolerated and those who find a way to do so will eventually be caught and penalized. We take our time to verify these users and do it the appropriate way.

"

W

e appreciate seeing the anti-hacking groups, forum threads, social media messages and most of all, the solidarity of this community standing up for the game you love. For those who have voiced what you've seen and helped us identify these people, we thank you. We will always have your back as much as you have ours and together, we will rid the hacking once and for all.

"
Sun, 11/18/2018 - 11:27
#1
I noticed!
Wonder what they did? Maybe something new for new accounts?
__________________
! ! ! ! ! ! ! !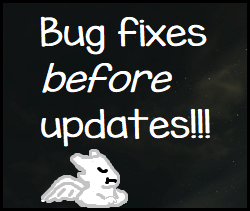 ! ! ! ! ! ! ! !
Dragons:
Rivu (Starter)- female Titan Monsterous Nightmare (42) ll Nasail- male Titan Monsterous Nightmare (37) ll Fioled- female Adult Monsterous Nightmare (12) ll Fellous- male Teen Monsterous Nightmare (6)
Deniz- male Adult Scauldron (50)
Halvard- male Adult Whispering Death (39) ll Terra- female Adult Whispering Death (30) ll Azibo- male Adult Whispering Death (10) ll Rosey- female Baby Whispering Death (4)
Glacia- female Adult Groncicle (36) ll Icelee- male Adult Groncicle (30) ll Frostbite- female Adult Groncicle (10) ll Iceland- male Baby Groncicle (1)
Hagedorn- male Titan Deadly Nadder (39) ll Tuija- female Adult Deadly Nadder (15) ll Eiche- male Adult Deadly Nadder (10)
Rain and Cloud- female Titan Hideous Zippleback (36) ll Thump and Wallop- male Adult Hideous Zippleback (15) ll Twist and Turn- female Teen Hideous Zippleback (9) ll Snare and Trap- male Baby Hideous Zippleback (1)
Solveig- male Adult Gronckle (33) ll Avanti- female Adult Gronckle (15) ll Anaru- male Adult Gronckle (10) ll Drusilla - female Baby Gronckle (1)
Toothless (3-month skin) (44)
Hestia- female Adult Singetail (30)
Corentine- female Adult Typhoomerang (30)
Volkan- male Adult Eruptodon (27) ll Houri- female Adult Eruptodon (13)
Nereus- male Adult Tide Glider (30) ll Tethys- female Adult Tide Glider (15)
Algar- male Adult Armorwing (17)
Sigrdrifa- female Adult Deathsong (50)
Lagi- male Adult Razorwhip (30)
Flugurite- female Adult Skrill (32)
Taima- female Adult Thunderdrum (28)
Morana- female Titan Boneknapper (34)
Hoshi- female Adult Flightmare (26) ll Toshi- male Adult Flightmare (12)
Datura- female Adult Flame Whipper (27)
Yamanu- male Adult Changwing (18)
Elysia- female Adult Shockjaw (23)
Oseye- male Adult Hobblegrunt (24)
Sana- female Adult Fireworm Queen (11)
Beowulf- male Adult Sweet Death (11)
Gavina- female Adult Smothering Smokebreath (10)
Horus- male Adult Sand Wraith (11)
Who's online
There are currently 19 users and 54 guests online.