"Garden Dragon" appears in Rise of Berk!
Don't know why I was a bit pleasantly surprised to see this in ROB this morning! Perhaps it will also be a nice surprise for those of us who are wanting the Book Dragons to appear in the Franchise :)
In ROB, it is describes as:
"The warm spring weather brings these garden-variety Terrible Terrors back to Berk every year. It's a good thing their dragon droppings make fantastic fertilizer!"
So they are a kind of Terrible Terror sub-species. I think this is fair, considering we know that the Terrible Terror is based off Book Toothless, who is thought to be a "Common or Garden Dragon". There's no info up yet on the Wikias yet.
__________________
Visit the Earthguard Clan Forum Thread!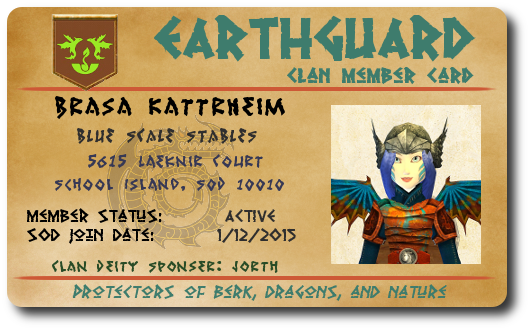 :::::::::::::::::::::::::::::::::::::::::::::::::::::::::::::::::::::::::::::::::::::::::::::::::::::::::::::::::::::::::
~ OC HTTYD Characters and their Adopted Fan-Dragon Species ~
* VISIT: Hertha the Honey-Maid and her HoneyBumble Littl-Rus
(Honeybumble dragons created by SpaceyQueen)
(Pygmy Dragons created by Selethesis)
*VISIT: Storsik Fiskrspordr and his Shadowing Wyvern KnotFish
(Shadowing Wyverns created by Spy GIrl)
*VISIT: Bogbert Margrkind and his Swamp Scrape Quagmire
(Swamp Scrape species created by Grumpyforlife2)
*VISIT: Solfrid the Splendid and her GlowWorm Foxfire
(GlowWorm dragons created by mesaprncss)
*VISIT: Ichor the Impossible and his Septic Fury Mid-Mon
(Septic Furies are created by Buddyfan1)
*VISIT: Marit the Mother and her Oceanic SeaSong Lyric
(Oceanic Seasong species created by Adopto66)
*VISIT: Finngeirr Margrkind and his Gill Grunter Gilly
(Gill Grunters created by Infinity12356 and drawn by 1Flower)
*VISIT: Tawnylda the Dyesmith and her Noelani Dragon WeldWing
(Noelani Dragon species created by Hootowlighbulb)
*VISIT: Wilfred the Wacko and his Scuttling Twin Stinger Zippy
(Scuttling Twin Stingers created by GrumpyForLife2)
*VISIT: Bulljorn Burlyboots and his Hopeless Deathtrail BrendleBlood
(Hopeless Deathtrails created by Snowflake12298)
*VISIT: Beita Thorstabitur and her Thorn Devil Hvasseggr
(Thorn Devil dragons created by Shataikislayer)
*VISIT: Fjara Thorstabitur and her Lullaby WaveWhisper BlueFin
(Lullaby WaveWhispers created by WitcherForever)
*VISIT: Blasik Fiskrspordr and his Thunderthief SeaTrick
(ThunderThief Dragons created by Wutend Bonfire)
*VISIT: Scampr Scrimpskull and his Shivertooth Shivers
(Artwork by Witcherforever, for a player-sponsored Hideout Competition)
*VISIT: Molda Fungisteinn and her Cave Raider FilchFlame
(Cave Raider dragons created by Valoris620)
*VISIT: Leikny Hrindasnaer and her Icecrusher SnowMunch
(Icecrusher species created by Chameishida)
*VISIT: Tarvald the Trader and his Thorny Sea Hound Arni
(Thorny Sea Hounds created by WitcherForever)
*VISIT: Jofast the Jokers' Help and her Field Sprinter Hornswoggle
(Field Sprinter dragons created by Valoris620)
*VISIT: Skammel the Stonesmith and his StoneScale Hunter Pumpkin
(StoneScale Hunters created by WitcherForever)
*VISIT: Birgr the Brash and his Cave Runner DappleLeaf
(Cave Runners created by Selethesis)
*VISIT: Diggr Margrkind and his Spike Roller SmashSnout
(Spike Rollers created by BlackPanther0211. Lineart by NightmareRebuff)
*VISIT: Qiajuk the Wanderer and her Gribtuk WolfWings
(Gribtuk Dragons created by Bavelly)
*VISIT: Ongull Oltorsk and his Sawback RidgeRump
(Sawback dragons created by Buddyfan1)
*VISIT: Gerta the Grandmother and her Armorhead Jordbaer
(Armorhead Dragons created by FloofQueen)
*VISIT: Nauma Margrkind and her WebHead dragon BoarBreath
(WebHeads created by dragon34611)
and her Signal Fire dragon FlashFlare
(Signal Fires created by donnala)
*VISIT: Bera Brawnyboots and her Mistwhirl ShadeShift
(Mistwhirl dragons created by Zitka)
*VISIT: Herbjert Svellheim and his Whirlpool dragon Naught-Eye
(Whirlpools created by DatOneTrumpet)
*VISIT: Ketiley Margrkind and her Feathered Fan Wing Tatters
(Feathered Fan Wings created by ScarfyWings)
*VISIT: Gaukr Gullbatr and his Singing Fin Wing Yodel
(Singing Fin Wings created by ScarfyWings)
*VISIT: Ylva Yammertung and her Solarflare Skrill Scar-Light
(Solarflare Skrills created by Wutend Bonfire)
*VISIT: Snotra Snozzlestein and her Glowy Cave Lizard Candle
(Glowy Cave Lizards created by ScarfyWings)
and her Clicking Claw Scuttles
(Clicking Claw Dragons created by Wutend Bonfire)
*VISIT: Barnakarl Thorstabitur and his Dwarf Death SlobberClod
(Dwarf Deathscreated by Wutend Bonfire)
This is Zitkana, the Rocky Mountain Davus Dragon. ----->
She is living here until she can have a page and
story of her own. This species was created by
<---- SharkBeard the Spectral Leviathan
is waiting for a place to live of his
own. Spectral Leviathans are the
creation of Wutend Bonfire.
Fierce FrostFang is waiting ------------>
impatiently for his own page to
hunt on.Ice Piercers are the creation
of ScarfyWings, and can be found on
<---------------- This shocking lady is Static,
the Ukrainian Mistus, created by MegaBoltPheonix.
Visit this thread for more information!
ScarfyWings created DashDust --------------->
the Roaming Sand Devil. He is waiting
here for a page of his own. Visit ScarfyWing's
<-------- This is StrikeFast the Storm Chaser,
created by ScarfyWings. He is waiting
here - not very patiently - for his own story.
Visit ScarfyWing's Adoption Thread to see if you
can adopt your own!
This fellow is a Perilous Pollen-Puffer, ------------>
created by Mariella! Presently, requests
of Mariella are limited to Earthgaurd
Clan Members at the Earthgard Trading Post.
This is a Vesupa dragon, made by Bavelly.
She is waiting her for her own page.
Check out Bavelly's Vesupa Adoption Thread!
<------------ CleaverClaw the Slitherwing is a creation
of Chameisheda. She is awaiting her own story.
Visit the Slitherwing Adoption Thread!
This is the Deepfisher, GlimmerGills. ------------>
She is awaiting a story of her own.
Deepfishers are the creation of Hootowllighbulb.
Visit the adoption thread!
<--------- CropCruncher is burrowing into
this siggie until he has a page of his
own to live on. Garden Diggers were
created by ScarfyWings on the adoption
thread, "Scarfy's Adoptables".
:::::::::::::::::::::::::::::::::::::::::::::::::::::::::::::::::::::::::::::::::::::::::::::::::::::::::::::::::::::::::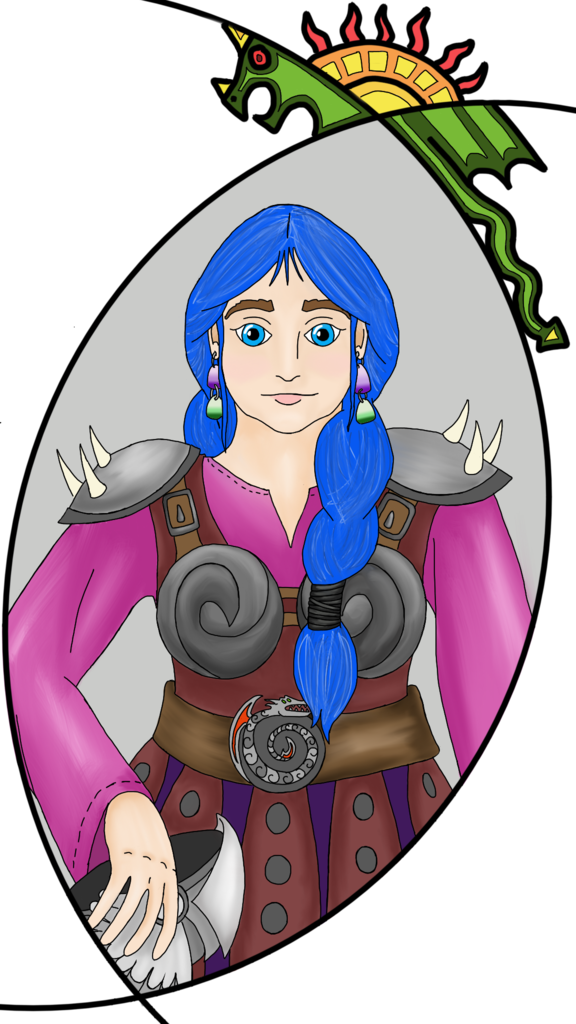 Lady Brasa's BLUE-SCALE Stables
Bluet the Deadly Nadder
Aster the Tide Glider
Teasel the Flightmare
Thistle the Scuttleclaw
Tigerlily the Monstrous Nightmare
Trillium the Fireworm Queen
Chicory the Hobblegrunt
Laurel the Gronckle
Henbit the Screaming Death
Foxglove the Sand Wraith
Salsify the Scauldron
Skullcap the Typhoomerang
Maypop the Thunderdrum
Nettle the Screaming Death
Honeysuckle the Changewing
Germander the Hideous Zippleback
Violet the Skrill
Periwinkle the Raincutter
Bergamot the Sweet Death
Clover the Rumblehorn
Vervain the Woolly Howl
Hyacinth the Smothering Smokebreath
Skullcap the Boneknapper
Yarrow the Shivertooth
Mullein the Shockjaw
Hepatica the Snafflefang
Rue the Speed Stinger
Redbud the Groncicle
Avens the Groncicle
Mazus the Groncicle
Spurge the Moldruffle
Witchazel the Stormcutter
Jimson the Mudraker
Gaura the Hotburple
Cohosh the Grapple Grounder
Agrimony the Snow Wraith
Parsley the Sliquifier
Fern the Prickleboggle
Ironweed the Devilish Dervish
Twayblade the Razorwhip
Bellflower the Deathsong
Tephrosia the Snaptrapper
Puccoon the Catastrophic Quaken
Senna the Thunderpede
Bouncing Bet the Night Terror
Sasparilla the Timberjack
Loosestrife the Armorwing
Mistflower the Slithersong
Clintonia the Shovelhelm
Perilla the Singetail
Betony the WindWalker
Plum the Eruptodon
Blackberry the Eruptodon
Pipsissewa the Terrible Terror
Cowslip the Buffalord
Datura the Silver Phantom
OswegoT the Flame Whipper
Mon, 04/10/2017 - 06:59
#1
I haven't seen any details
I haven't seen any details yet but I remembered login to day and saw that thawfest promo pack art and I was like is it just me or that terrible terror looks more like book!toothless than normal terrible terror. So glad I wasn't imagine things XD
__________________
(click for the customizable)
(grey means closed)
Tahno and Her Dragons, The Drake-seven
Tahno: The seemingly mute viking who prefer isolation and dragons over human social, She marked a territory in a cave in a forest and live with her dragons. After her traumatic past, she and Manta the thunderdrum then started exploring, away from civilization and get to know more dragons. She's currently an alpha of a pack of dragons known as the drake six, an ellite dragon that with Tahno's lead would protect the area from all viking and human's harm!
Manta: Tahno's bestfriend and her main ways of traveling, the Thunderdrum is always seen by her side. Despite being a thunderdrum, Manta does not share the stuborness of his kind and tend to have more of a soft-hearted, loyal and obedience nature but shall protect his rider and willing to do anything for her
Drain: A Skrill that Tahno saved. As oppose to Manta, Drain tend to be more wild, agreesive and unfriendly towards other, however, he is as loyal and as protective to Tahno as the thunderdrum for their history. The Skrill makes up for Manta lack of hostility and act as their strong arm, willing to do the nasty job for them. The skrill and a thunderdrum also share an unlikely bond and act like they're brothers which make it less worrying for Tahno that they will fight if she chooses to ride one more than the other
Springfill: Springfill is a wild Scauldron who, consequently, lives near where Tahno and her friends hang out. After sometime The rider and the dragons somehow earn his trust and liking, enough for him to, from coming to play with them himself, to protect them from harms and even let Tahno riding him sometimes.
He has been seen following or stay with Tahno more often but for now he's still the only one in the drake-six who has his place in the ocean and not her place and still part of the ellite
Snapjaw: Snapjaw, like Springfill, is an older wild dragon. She attacks Tahno one day in the forest but later Tahno gained her trust and like the scauldron and the skrill, they begin to develope trust. However, unlike Springfill, Snapjaw decided to keep her company around the group as she feel guilty about their first meeting. She is hot-headed and get angry easily but also caring.
Bellblue: Like Root and Manta, Bellblue was found and hatched by Tahno, makes him the second youngest member of the crew. And like most of other Stormcutters, Bellblue tend to be very confident and proudstuck, high on ego, love to taking control but loyal to tahno with no end. Still pretty young, Bellblue is noticable very small compared to fully grown stormcutters.
Bluejay:
Sometime Navyjay or just Jay as Tahno likes to call. They first met during the inccident, where Tahno got seperate form her dragons in the wood. There she met a friendly snafflefang and end up spent a lot of quality time together, by then Bluejay wouldn't leave her side! They share a somewhat besty-like friendship. Personality wise, Bluejay is very similar to Manta, soft-heart, and chill and when it comes to lighten the mood in the group up, he is very good at it!
Eggplant:
The latest addition the the pack, Eggplant's everyone's baby girl. being rescued by Tahno as a baby. Much like Root in her early years, Eggplant's enthusiastic in proving herself and she's done a great job so far. Because of her age however, she mostly being keep out of any serious missions. She's already swift and brave for her age now however.
Northernlight: The old flightmare that mysteriously appears one day and protects Tahno and the gangs from the territorial changwings. Since then she acts as their guardian and follow Tahno everywhere. Her backstories and whereabout is unknow but it might related to the lost of her child or rider, or that she was a netural alpha and have protective instinct or that she's just kind. She is the oldest and undoubtly the most mature. At the present time her ages weakening her that she's no longer suit to be the alpha or in their ellite, but she still gain respect as always and currently spend the rest of her life resting and happy in Tahno's place
Root: Root's origin is quite similar to Manta's. Tahno found and hatched her, make her the youngest members to this crew, "baby girl" as what Tahno called her time to time. However, despite her love of dragons, Tahno held somewhat grudge against the whispering death species due to her past and even though she tries to be open-minded, she still unintentionally give Root a hard time. Unfortunately, this result in Root distancing herself from the group. And result in her ruthless nature, however, she still love Tahno dearly even when she's no longer in her pack
The Queen: previously known as Flamebringer, She's not exactly part of the group but she shared a strong bond with Tahno and her dragons. Like Torch, She was found as a hatchling in a hand of the trappers, Tahno resqued her but mistaked as a normal male fireworm due to the size. After sometime together, Tahno decided it is better to return the fireworm to her nest. They later met again when she became the queen of the nest. At first Tahno didn't recognize her but the queen did and she shown her affectionate as gratitute. Unfortunatly being the queen stopped her from spend times with the viking. However, Tahno still come to visit her every so often and if it's really need, the dragon is willingly to come and help.
Rivercry: Tahno may like and understand dragons, but this poor sandwraith is the example of her miscommunication. The sandwraith happened to be near where she lived and in every trouble she brought, the sandwraith ended up caught in it most of the time. A lot of her action unintentionally made this sandwraith suffering. He likes to complain and never in a good relationship with the group. Ironically, spending his time these troublemaker kinda made them grow to him a bit, or maybe he got used to them, still he won't admit it easily!
Crowl: Somehow this Eruptodron were able to survive faraway from the volcano and still have enough strength to scar away Tahno and her friend upon encounter, Tahno however was so amused by this new dragon that she keep wanting to get close, so much she later discovered that no matter how much this young energetic male hide it, he's dying. With some afford, she able to guide the eruptodron to the nearest volcano and thus all the grudge and hatred was dropped. Crowl's greatful enough to let this girl continue to get too excited when she see him and sometime even let her ride on his back.
Mon, 04/10/2017 - 10:17
#2
Nice!
It even looks more like Book Toothless than the common Terrible Terror! That's so cool!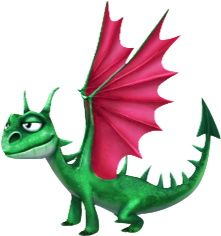 __________________
Soon her ice dragon would come for her, and she would ride on its back to the land of always-winter.
~George R. R. Martin, The Ice Dragon
HTTYD2 Concept by Jason Scheier, Woolly Howl edit by me
Whisper the Wolf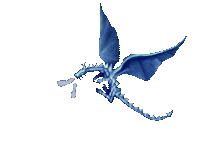 & Winterwind
Whisper the Wolf by Pixel Winterwind by Nessie
Links
All links open in a new tab.
Whisper and Winterwind: A Poem by Wolflight
The Real Winterwind: Jetta
Made by Owlsbane
The bond between Man and Beast...
...is not just fiction.
Character Links
Trainer Sprites by Blackwolfen
Links are in blue, all open in a new tab
The Wolf and the Howl Characters:
In-Game Dragons:
Links to My Screenshot Comics
The Wolf and the Howl: The Song of Death
The Wolf and the Howl: The Dragon at Dreadfall
The Wolf and the Howl: Dragon Sledding
The Wolf and the Howl: A Winter's Ride
The Wolf and the Howl: Matchmaker
The Wolf and the Howl: The Mysterious Chicken Caper
The Wolf and the Howl: Terror Loose on Dreadfall
Extra: Dasher's Snoggletog Countdown
[She] liked winter best of all, for when the world grew cold, the ice dragon came.
~George R.R. Martin, The Ice Dragon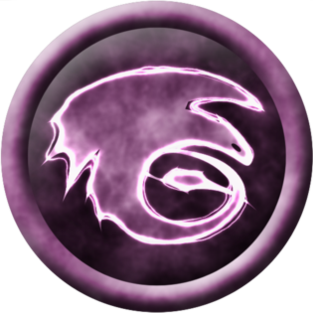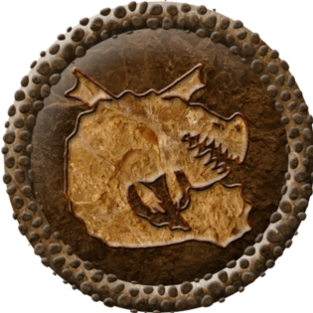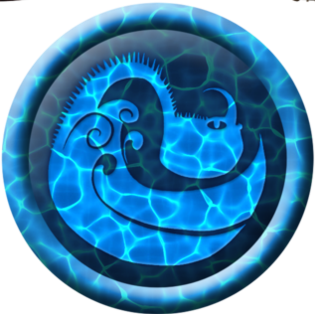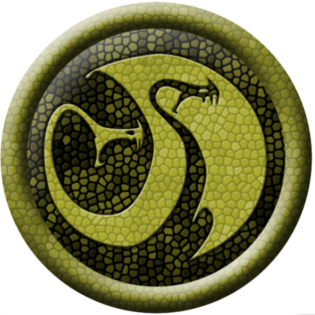 Wingdnasher Fan
Prickleboggle Fan
Ice Dragon from the How to Train Your Dragon Book Series: The Doomfang
Doomfang by themasterplan47
And only a Winter Child, and the ice dragon who loved her, could save her world from utter destruction.
~George R. R. Martin, The Ice Dragon
Who's online
There are currently 41 users and 65 guests online.