Game crashes & missing textures!
For the last few weeks I have struggled to get the game to run smoothly without freezing after a few minutes or even seconds. Sometimes it works for half an hour and other times it doesn't even finish loading before it becomes unresponsive. About a dozen times it made my computer crash and restart. I run the game on Steam with my MacBook Air. Any ideas for how I can solve this issue or work around it?
Another problem I notice quite often is a blue, red and green grid pattern replacing one of the textures in the landscape. In the screenshot below even Sparkflare was covered in a transparent layer of the same pattern.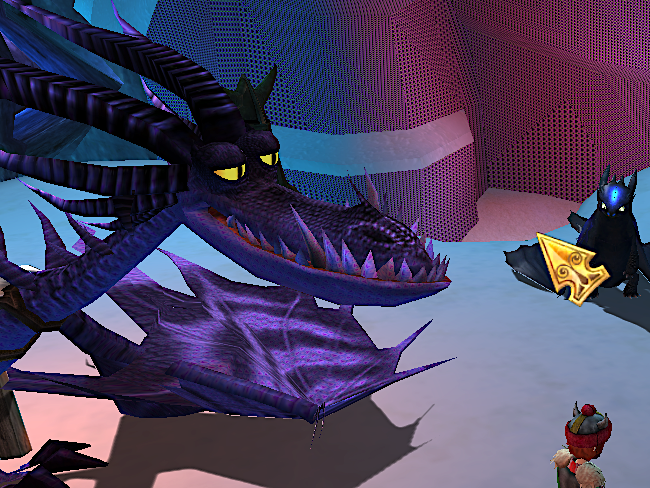 (The game was also frozen at this point, so I couldn't move the pointer out of the way!)
Mon, 12/18/2017 - 19:39
#1
This may help
I had a similar issue in the past and thought I'd post a possible solution(s):
1.) Make sure that you have the latest driver for your graphics card. This usually resolves the issue.
2.) If that doesn't work, you can reduce the quality of the graphics a bit. While holding down the SHIFT key, click on the SoD shortcut to start the game as usual. A window should pop up where you can choose the graphics quality. If I remember correctly, the default is set to "fantastic". Try setting the graphics quality to "good" and see if that works. Don't change any of the other settings. I have a Windows 10 operating system so the second solution may not be available if you have another operating system.
I hope this helps you get back in the game.
Kees the Valiant
The Dragon Racers