Free art requests!!!!
ART REQUESTS
by Percy
So, I haven't really been active on the forum for a really long time and I have been having some issues with the game so I'm unable to play.
I have spent the past couple of months in school and riding and drawing in my free time.
I need some dragons to draw since I haven't drawn any in a while so I was hoping that someone here would want a sketch of their derg(s) (maybe even a finished piece if I really love your dergs design)
Fri, 01/12/2018 - 20:35
#2
A wild post appeared!!!
Dragon appearance(pic or good des.):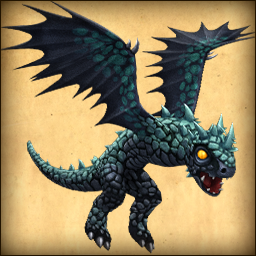 This is a titan Sentinel, however, Topaz is a normal, regular sentinel, just with this blueish-teal colorscheme. Her eyes are the misty-blue of the normal sentinel.
Extra: Due to improper incubation, Topaz is a tad smaller than a usual Sentinel and a scar across her belly that is devoid of scales, instead it is just soft, vunerable skin. Nyx, Topaz's rider has used Paz's shedded scales to create a plate of armor on the area to better protect the soft skin underneath.
Fri, 01/12/2018 - 17:09
#5
Fri, 01/12/2018 - 18:22
#11
Aw, sweet!
Could you save me a spot? I have 2 possibilities for you:
1) Just my dragon
My dragon is a classic night Fury (all black, green eyes) with extra large, clumsy wings, too-big tail fins, and a long, bendy tail. Her name is Shadow, and she is sweet and lovable and a little bit dorky at times. She was teased a lot by the other night furies (mainly siblings) because of her large appendages, and never had a real friend until her (kinda) rider came along: The Dragoness. Which brings me to the second option:
2) Shadow with the Dragoness
The Dragoness is a girl who was transformed into a Draconian (part human, part dragon). (Long story. Someday, I'll put it down on paper.) She has night Fury wings that are bright green at the bases, night Fury ears, green eyes with slits for pupils, and a long black tail with an acid-green barb at the end. She wears a forest green, three-quarter-sleeve, thigh-length tunic with a slim brown belt, gray leggings, and knee-high brown boots. Her skin is nicely tanned, and she has curly, coppery-brown hair. Her face is oval, with a splash of freckles on her nose. She's a little shy and insecure at times, but she's strong. She's also mischievous (never misses the chance to play a prank), fiercely loyal (you mess with her friends, you're going to REGRET IT), and rather sly (very manipulative and devious when she wants to be). But she has a good heart, and is determined to save the dragons.
You don't have to do either if you don't want to. But I would be so happy if you did! I am an aspiring artist (can't do digital art yet, though) and I love seeing how other people draw, and learning from them.
Thanks so much!
Sat, 01/13/2018 - 10:39
#13
Pfft, whatever...
I'm sure it's gonna be AWESOME!
When I get a phone, I'll start doing art requests...which might not be for a few years, but it'll happen!
Sat, 01/13/2018 - 10:54
#17
Cinderflower and Whisperingwinds
Definitely tracking! Once I have time I'll post my OC's info! Quick question though, are you only doing a dragon or a Viking? Or can you do both in the same drawing? I'll be back! Thanks!
Sat, 01/13/2018 - 15:41
#19
Whisperingwinds
I don't mind waiting! Let me fill out le form!
Mon, 01/15/2018 - 06:45
#20
Whisperingwinds~ Le Form
Whisperingwinds:
Whisperingwinds my precious Woolly Howl.
Edit:
I found another Whisperingwinds pic!
Cinderflower:
Hand drawing of my OC Viking Cinderflower from a RP with a friend. Sorry it's sideways!
Another hand drawing (embellished hand drawing) again sorry it's side ways!
Edit done by a friend
A digital art done by Toshi(I can't remember the whole name sorry)
An unfinished hand drawing done by me
Sorry I don't have more pics on Whisperingwinds, once I put them in a file, I'll post them! Thanks again! And I give you freedom to choose a pose of my OC'd together! Thanks so much! Can't wait to see the final product!!
Wed, 01/17/2018 - 08:12
#21
ひまわり
It's amazing!!!!! Thank you so much!!!!! I absolutely love it!!!!!! May I put it in my siggy?
Mon, 01/15/2018 - 15:02
#24
-
This is my dragon Frightfoot, a black and white titan Flightmare.
I love your art style and I'm excited to see what he'd look like if you decided to draw him. Let me know if you need more references :)