=Flightrising Art Requests!=
Heyo! I've been wanting to do something like this for a while now.
I'm taking Flightrising art requests!

Just send me a reference pic of your dragon/familiar. Please tell me if you would like your familiar in the same picture as your dragon!
All drawings will be traditional.
There are five spots. I will save spots for 24 hours.
THE RULES:
Two dragons per person. I will do up to two familiars as well.

Be kind and polite.

No complaining! If you have an issue, talk to me. We can figure something out.
THE FORM:

Reference pic:
Name((Optional)):


Very simple. But remember to say if you would like a familiar in the drawing as well, or would prefer me to draw them separately.


=DO NOT REPLY YET!=
Sat, 03/28/2020 - 11:11
#2
I'M HEREEEEEEE!!!!!!!!
Yeek! I love your drawing!
Reference pic: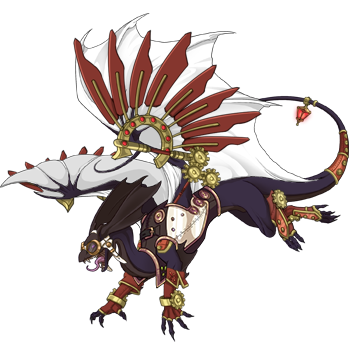 Name: Shadowlust
Familiar: could you make her a bit more mechanical? If not, that's fine :)
Just thought I'd add t this in: Shadowlust is the first of the Artifs to rebel. Unlike most of the mechanical dragons and creatures to colonize Ackcross, she is part organic and has more free will than others like her. She now leads the Rebellation against the control of the central computer, setting out to free all the inhabitants from the mind control of technology.