Flightmare Memorial
Let us commemorate the original beauty
of our Flightmares in this memorial thread,
featuring images taken before Dreadfall 2019.
In loving memory of
~ DIVALICIOUS ~
Jan 12, 2016 — Oct 10, 2019
Much like Viserion, victim to the Night King's resurrection as a wight...
What is dead may never die... but you are no longer my dragon.
Sat, 02/15/2020 - 09:18
#2
*sniffles* :c
Unfortunately, I don't have any screenies of my past flighties...
But that one is very Beautiful, Stry...
Rest in Peace, our scaly friends... :I
__________________
Sooo, first things first. When I made this account I choose hookless as my username because hookfang and toothless were my two favorites out of the gang's dragons at the time, and I combined their names. I just want to clear that up so people don't take it the wrong way. :)
This siggy is guarded by my great Titan Hob, Lord Plorple Plurflesnurf...Better known as just Plorp xD
My Viking! (new account made on 9/20/19 but I'm no noob XD)
Name: Bolt Stormhunt
Gender: Female
Clan: Harbingerz (Go for the gold! :D)
Rank in clan: 3rdish
Current Trophy Count: 4,000+
Favorite activities: Dragon Tactics, Racing, Battle Events, Fishing, hanging out with my friends and chatting (when I don't have a chat ban xD)
Backstory: Pending
A few smol things about me...
Fandoms: MCU, HTTYD, TMR, DBH, and JW
I am an arteeeesssssttt....but have never made an actual request thread xD
Favorite Youtuber:

Jacksepticeye

(He's a more amazing person than anyone gives him credit for...So much more then the funny let's player...He's a hero to so many people, and I will always love him for that. #PMA)
Just your local night-owl and enthusiasm junkie...(I'm that weirdo who can stay up til five am on a whim an still function the 'next day')
I'm a girl xD
About 99.999% of all things I say are banter, jokes, and not at all serious. It's all in good fun and I rarely am serious about anything here...
However, I can be very serious when I want to, and it usually shows, especially if I'm defending friends. Though I don't naturally seek out and/or participate in drama, if I feel the need, I'll add my two-cents then disappear.
Loves doggos and reptiles and birbs
Wants to be a Youtuber....should I?...Maybe? :'D
Queen of Potats...Also may or may not be leader of the potato and pancake cult on this forum xD I have no idea how it happened xD
I'm a Christian!
~Now. I'd like to say that Matthew West is my favorite artist of this list. His songs have beautiful messages, and you don't have to be a Christian to get the messages. They're songs of hope and joy and life, and they inspire people. And I love that.~
My favorite bands directly relate to that. I love to sing.
~For King & Country~
~Matthew West~
~Evan Craft~
~Casting Crowns!
~Hillsong United~
~TobyMac~
~MercyMe~
Other artists/music
~Zayde Wolf~
~Avicii~
Rest in peace, Tim Bergling. You will forever be missed, always be loved, and never be forgotten. :')
~Imagine Dragons~
~P!nk~
(There are several singular songs that I like of certain artists but haven't listened to them a lot xD
Maannnyyyyy different soundtracks...from movies, video games, and tv shows...like...a lot...xD
My bestest forum buddies:
From the bottom of my heart, I'm grateful that you guys are my friends. I really don't know what I'd do without you. You're sometimes the first ones I say good morning to and always the last I say goodnight to. You've helped me grow so much over the time I've known you. I could be feeling like everything is going downhill, but you guys always make me smile. You're the ones I go to when I need to vent all the emotions inside or when I need to do some high-quality fangirling. I've bounced countless ideas and random blurbs at you, and you're willing to laugh and discuss them when no one else would. You make me a better person.
Internet friendship is such an interesting thing. You get to know that person from the inside. You get to know them through who they really are, not the money they may or may not have, not through appearances. You know their true heart and thinking. You have a shoulder to cry on and someone to celebrate with even if you've never met each other, never seen each other. They know you better than anyone in your reality does, and they accept you for who you are on the inside, not what you look like on the outside. You meet people with the same fandoms, same hobbies, same idealogies, same morals as you do. You relate to these people who you've never met. People you don't even know the names of. People who could live half a world away from you. People who you never would have met otherwise. These people, these friends. They support you no matter what. They understand you. They love you.
It's a beautiful thing, this type of friendship. It's completely backwards from real life, because you never see them. You just know them. "Don't judge a book by its cover." can't even apply. You have no cover to judge. You just get right to the wonderful pages. Everyone who I've met here proves that the internet can be a wonderful thing. And that there are so many good people in this world full of darkness.
You guys are like siblings to me. You aren't even just fri(end)s anymore, because there's an 'end' in friend. You guys are fam(ily). Ily means "I love you."
...And I love you all 3000 <3
Bluetheraptor | DyliehIdol1214
The Bohemian Critic | Speedyleaf
choraki | TillyO5
Icee Glacier | Sohki
xXkiararararaXx (only in-game)| xStellabertx (only in-game)
Fossilfigalpha | Lady Fighter
toothless0603 | Lissafish
The Dragoness | Flitt
Ginger and Jaxomis | EllaAcadomyofBerk
Anic101 | JediMasterFury
Hillevi | VicZarSky
Proud founding member of the Midnight Inklings!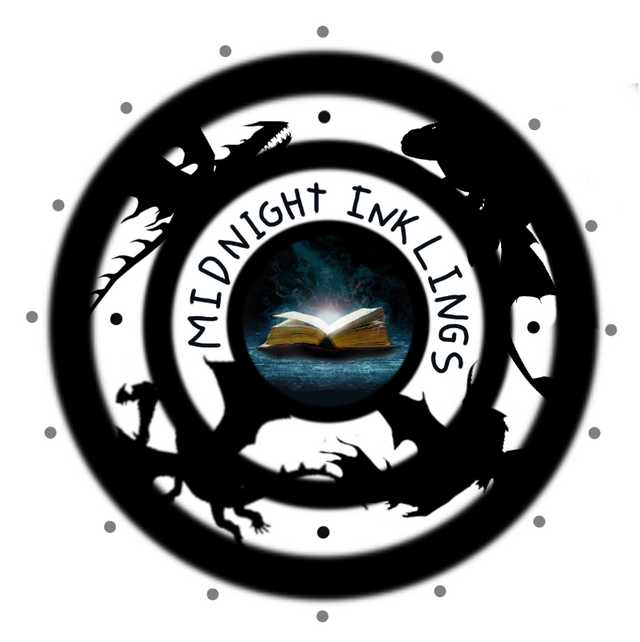 <>
<><><>
<><><><><>
<><><><><><><>
<><><><><><><><><>
"The minute you think of giving up, think of the reason you held on for so long." ~Jacksepticeye
Who's online
There are currently 6 users and 102 guests online.