Flight Club and Cogs achievements glitched
Meldo Lady
Offline
Wilderness Explorer
So I completed the achievements where you have to get 45 A+s and do 45 levels in Flight Club, and also get 120 stars in the cog minigame. However, I didn't get gems after finishing any of them, even though overall I should've gotten 400. This is really frustrating as these achievements take time to do and now all that time was wasted. This hasn't only happened to me either, because a lot of other people in a Discord server said the same thing happened to them. Logging out and closing the game hasn't helped either. Can this be fixed?
__________________
Viking name: meldolady
My clan is Isle of Gazoo :]
Dragons: 69 (45 males, 24 females) (dd/mm/yy)
Stargazer - Armorwing (Adult, Lvl.43, 06/08/2016)
Darksteel - Armorwing (Adult, Lvl.11, 23/09/2016)
Graveship - Boneknapper (Titan, Lvl.20, 19/10/2016)
Grovereaper - Boneknapper (Baby, Lvl.1, 04/09/2017)
Snowfall - Changewing (Adult, Lvl.11, 02/10/2016)
Warwarrior - Changewing (Adult, Lvl.10, 10/09/2017)
Spineshot - Deadly Nadder (Adult, Lvl.15, 02/11/2016)
Tearswipe - Deathgripper (Adult, Lvl.10, 12/08/2021)
Oceanpearl - Deathsong (Titan, Lvl.20, 08/08/2016)
Sweetwrapper - Devilish Dervish (Adult, Lvl.11, 19/12/2016)
​Fruitrock - Elder Sentinel (Adult, Lvl.10, 12/08/2021)
Rockdriller - Eruptodon (Adult, Lvl.26, 08/08/2016)
Thistleberry - Eruptodon (Adult, Lvl.10, 31/07/2021)
Midnightsun - Flame Whipper (Adult, Lvl.10, 28/08/2017)
Stormbreeze - Flightmare (Titan, Lvl.32, 14/10/2016)
Glowmist - Flightmare (Adult, Lvl.10, 01/09/2017)
Deathkiller - Grapple Grounder (Adult, Lvl.12, 15/10/2016)
Raindropper - Groncicle (Adult, Lvl.24, 15/08/2016)
Iciclecrash - Groncicle (Adult, Lvl.10, 03/09/2017)
Fishmeat - Gronckle (Adult, Lvl.15, 20/08/2016)
Solar and Flare - Hideous Zippleback (Adult, Lvl.11, 06/11/2016)
Dreampool - Hobblegrunt (Adult, Lvl.12, 15/08/2016)
Fleetfang - Hobgobbler (Adult, Lvl.10, 26/07/2021)
Chunkbug - Hotburple (Baby, Lvl.1, 27/07/2021)
Light Fury - Light Fury (Adult, Lvl.11, 24/07/2021)
Skywalker - Monstrous Nightmare (Titan, Lvl.30, 02/08/2016)
Dirtraider - Mudraker (Baby, Lvl.5, 08/09/2017)
Toothless - Night Fury (Adult, Lvl.30, 21/10/2016)
Dart - Night Light (Adult, Lvl.10, 27/07/2021)
Pouncer - Night Light (Adult, Lvl.13, 27/07/2021)
Pouncer - Night Light (Teen, Lvl.2, 04/08/2021)
Ruffrunner - Night Light (Adult, Lvl.10, 27/07/2021)
Flowerpetal - Prickleboggle (Adult, Lvl.10, 25/11/2016)
Ringdancer - Raincutter (Adult, Lvl.12, 13/08/2016)
Nightshadow - Razorwhip (Titan, Lvl.50, 06/08/2016)
Sleekwing - Razorwhip (Adult, Lvl.10, 30/08/2017)
Bulkshield - Rumblehorn (Adult, Lvl.10, 15/12/2016)
Candyblast - Sand Wraith (Adult, Lvl.11, 17/12/2016)
Desertspike - Sand Wraith (Baby, Lvl.3, 06/09/2017)
Fluffycloud - Sand Wraith (Baby, Lvl.3, 03/09/2017)
Tideswifter - Scauldron (Titan, Lvl.27, 24/10/2016)
Shearstorm - Screaming Death (Titan, Lvl.28, 24/08/2016)
Holewhisper - Screaming Death (Teen, Lvl.9, 07/09/2017)
Gemstone - Scuttleclaw (Titan, Lvl.24, 05/11/2016)
Icecrystal - Shivertooth (Adult, Lvl.10, 21/10/2016)
Strikebolt - Shockjaw (Adult, Lvl.11, 13/12/2016)
Leafwrecker - Shovelhelm (Adult, Lvl.12, 14/09/2016)
Flamethrower - Singetail (Adult, Lvl.11, 07/08/2016)
Bladeclaw - Skrill (Titan, Lvl.20, 07/09/2016)
Sealove - Sliquifier (Adult, Lvl.14, 27/08/2016)
Cloudruler - Smothering Smokebreath (Adult, Lvl.11, 03/10/2016)
Bouldercrasher - Snafflefang (Adult, Lvl.24, 10/08/2016)
Blastchiller - Snow Wraith (Adult, Lvl.17, 08/12/2016)
Daydream - Speed Stinger (Titan, Lvl.20, 18/08/2016)
Lovestream - Speed Stinger (Adult, Lvl.10, 29/08/2017)
Tailsweeper - Speed Stinger (Adult, Lvl.10, 02/09/2017)
Windrider - Stormcutter (Adult, Lvl.16, 09/08/2016)
Songdove - Stormcutter (Adult, Lvl.10, 02/08/2021)
Sugarsalt - Sweet Death (Adult, Lvl.10, 18/12/2016)
Spacetraveller - Thunderdrum (Adult, Lvl.12, 31/10/2016)
Riptide - Thunderdrum (Baby, Lvl.1, 05/09/2017)
Lakeguardian - Tide Glider (Adult, Lvl.10, 31/08/2016)
Treeslicer - Timberjack (Adult, Lvl.11, 28/10/2016)
Poisonoak - Triple Stryke (Titan, Lvl.20, 28/08/2017)
Cyclonespinner - Typhoomerang (Adult, Lvl.10, 14/12/2016)
Roseshear - Typhoomerang (Adult, Lvl.10, 31/07/2021)
Thunderlake - Whispering Death (Adult, Lvl.24, 17/08/2016)
Zipstriker - Windwalker (Adult, Lvl.11, 03/11/2016)
Braveheart - Woolly Howl (Titan, Lvl.20, 04/11/2016)
Wed, 07/28/2021 - 12:27
#1
.
That glitch was patched a while ago, now no one can get gems that way
__________________
Welcome To My Signature!
Hello, im Blue, but u can call me THE QUEEN OF SHADOWS or just simply Blue...
Coconut, my Howlain, is my Signature Guardian, and he can kill you with the power of cuteness!
Made by Chameishida
My other Signature Guardian, the Elder Sentinel, his name is Guardian, and he is the Co-Guardian
He is too old to be up front, no one wants him to get hurt, but he wanted the job,
so he didn't get the up front job, but the Co-Guardian job, and did you know, he is 683 years old!
Made by Chameishida
I am a new forum user. But NOT new to SoD
My request threads:
None, I quit forever!
Just to let you know, I am NEVER EVER doing role plays EVER AGAIN
Some stuff about me!
(im a bit crazy, so im just telling you that im human, in case you didnt know...or maybe im a night fury, who knows)
Name: cant tell u (no, my name is not "cant tell u", thats just weird)
Fav animal: WOLF
Fav HTTYD dragon: SAND WRAITH, WOOLLY HOWL
Gender: female
Age: 11
Fav books: Wings of Fire, Pax
Fav movies: How to Train your Dragon, Star Wars
Bugs and glitches that have happened to me so far in-game:
i get daily pink blobs in some maps, also daily my dragons dissapear, (did i spell it right?) and you can't mount them, also once when i was doing a quest to age up my teen Whispering Death, Sparksaw, i had her mounted and my finger pressed the "show avatar" button, but my viking didn't dissapear, my dragon did! then i was sitting on nothing and i spun and couldn't control it! the joystick wasn't working, so i had to reload the game, but when i got back the quest restarted.
Clan: I am a proud member of Shield Heros!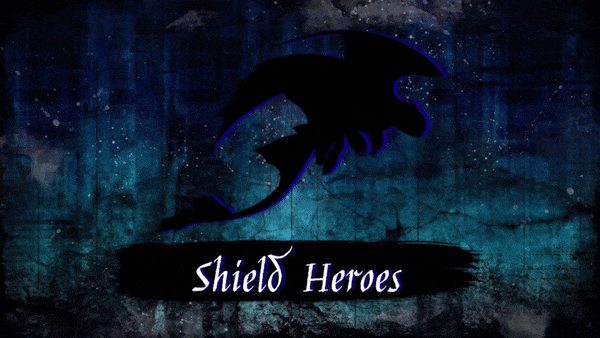 An amazing clan banner made by StormySavage
Banner by EmeraldHuntress65
psssssst! if you see me ingame, just chase me and shoot fireballs at me, and if i see you ingame, i'll prob do the same...
Meet Coconut's friend, Valor, the Titan Gluespit!
Made by Chameishida
My forever growing dragon family:
Strike Class
Frostflake-adult female woolly howl
Sharp Class
Star-adult female stormcutter
Papercut-adult female razorwhip
Tidal Class
Blacksand-adult male sand wraith
Dream-adult female sand wraith
Wave-adult male thunderdrum
Basil-teen female thunderdrum
Goldrush-baby male thunderdrum
Monster-baby male thunderdrum
Electro-adult female shockjaw
Bubble-adult female shockjaw
Starglow-adult female windwalker*
Tracker Class
Dawnstar-adult female deadly nadder
Duskstar-teen female deadly nadder
Glorystar-baby female deadly nadder
Moonlight-baby female deadly
Ocean Star-adult female deadly nadder
Prism-baby male deadly nadder
Gum-adult female deadly nadder
Grechn-baby female deadly nadder
Indigo-baby female deadly nadder
Bullcrown-adult male rumblehorn
Stoker Class
Charcoal-adult male nightmare
Va-teen female nightmare
Shadow-baby male nightmare
Golden Fury-baby female nightmare
Ignis-adult male nightmare
Venom-adult female flame whipper
Boulder Class
Plum-baby female gronckle
Skittles-adult male gronckle
Klad-baby male gronckle
Coldvein-teen male groncicle
Iceberg-adult male groncicle
Sparksaw-teen female whispering death
Snuggly-adult male whispering death
Ella-baby female whispering death
Geode-adult female snafflefang
Neptune-teen female eruptodon
Noodle-baby male grapple grounder
(eruptodon still in hatching)
Mystery Class
Glimmer-adult female flightmare
Ice-adult female flightmare
UltraViolet-adult female flightmare
Theif-adult male armorwing
Bandit-adult male armorwing
Pinky-adult female armorwing
AirFire-adult female armorwing
Spark and Sparx-adult male/female** zippleback
Sugar and Spice-baby female zippleback
Dude and DJ-baby male zippleback
Red and Sus-baby male zippleback
Trixy and Trickster-baby female zippleback
Sweetclaw-adult male sweet death
(this spot is saved for NonToxic, my slitherwing)
*Starglow has the same powers as Mistroll from RoB
**Spark is male and Sparx is female, in my imagination
My little pixel dragon army were made by Chameishida!
ART CORNER!
(yes, i know its not a corner just-uhhh...)
Snow the Night Fury by Dravas
Titan the Chimeragon by Dravas
Ekkar done by Toothless0603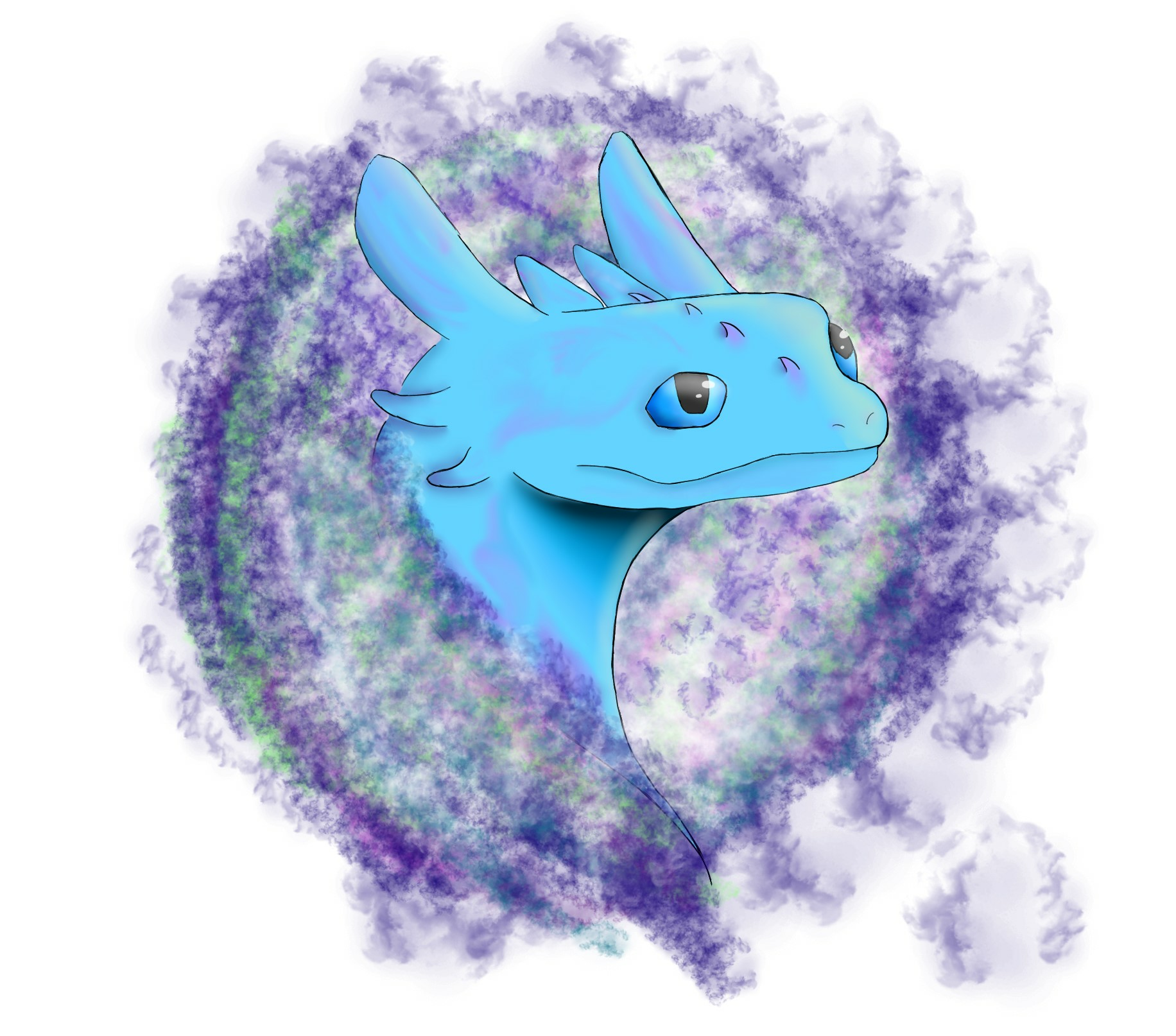 Stardust done by Frost Shards
These two wonderful Ikran-Hybrids are made by the fantastic Toothless0603
Frostflake by DyliehIdol1214
The Guy XD by Joy_The_Terrier
Zephyr by toothless0603
want a skyfyre like this? its my fandragon! get one here:
http://forum.schoolofdragons.com/content/skyfyre-dragons-need-homes
Nyx the Brawler Stryke by ZestyDragonWing!
ART OF BLACKSAND DOWN HERE!
Blacksand by LissaFish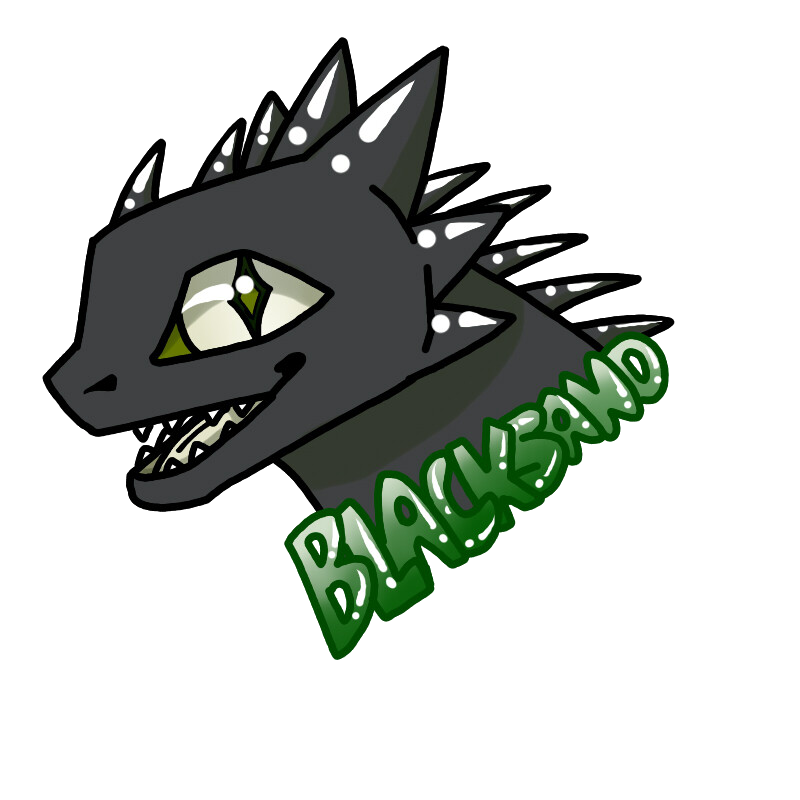 Blacksand by Tigerli1y
Blacksand by WoollyHowlEra
Wed, 07/28/2021 - 12:51
#2
Meldo Lady
Offline
Wilderness Explorer
.
But why would you not be able to get gems that way anymore? They're still shown as a reward ingame, and they were working normally a few hours ago. The glitch itself is that people aren't recieving them.
Wed, 07/28/2021 - 12:45
#3
I understand from this post
I understand from this post that you found something that told you that you would be given gems; can you clarify where this came from? If it was in-game, customer service is happy to assist with missing rewards, but if this was from an exterior site that information may not be accurate about rewards: particularly if this was an exploit site.
__________________
Viking Name: Malkath
Professional Quaken Roller
GAME DESIGNER: Dragon Tactics, Stable Quests, Expansions, Flight, Dragon Attributes, Excessively Awesome Cutscenes, and sometimes Racing when they let me out of my box
Wed, 07/28/2021 - 12:59
#4
Meldo Lady
Offline
Wilderness Explorer
It was the achievements Cog
It was the achievements Cog Master, Flight Club Master and Flight Club Enthusiast. They're in-game and I think this glitch started happening today a few hours ago where people would complete them and get the achievement but not the rewards
Wed, 07/28/2021 - 17:40
#5
...
The achievement for doing 45 flight club levels no longer gives gems. It was switched to coins a while back. However, you should have gotten gems for the 45 A+'s one and the Cogs one. I suggest creating a ticket about it on the support site. Click the picture of Hiccup and Toothless that says "Contact Customer Service" on the right side of the forum to get to the support site.
__________________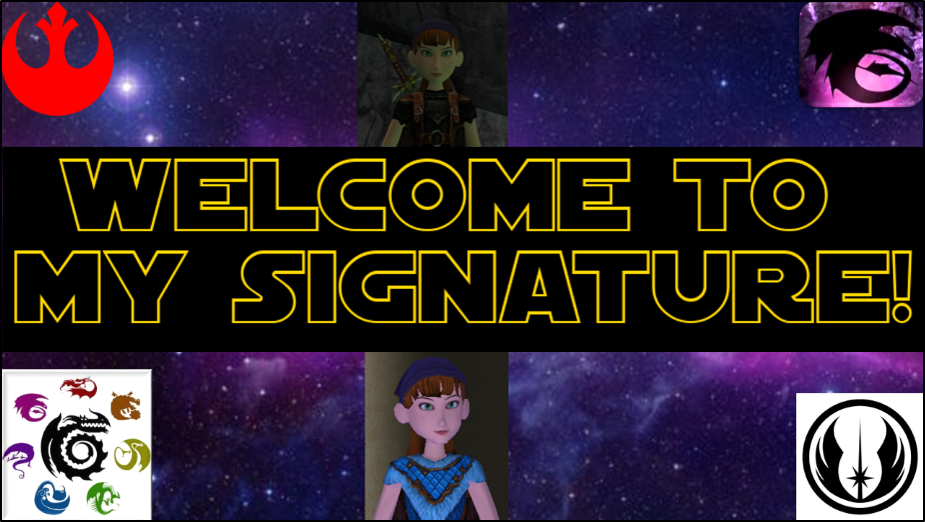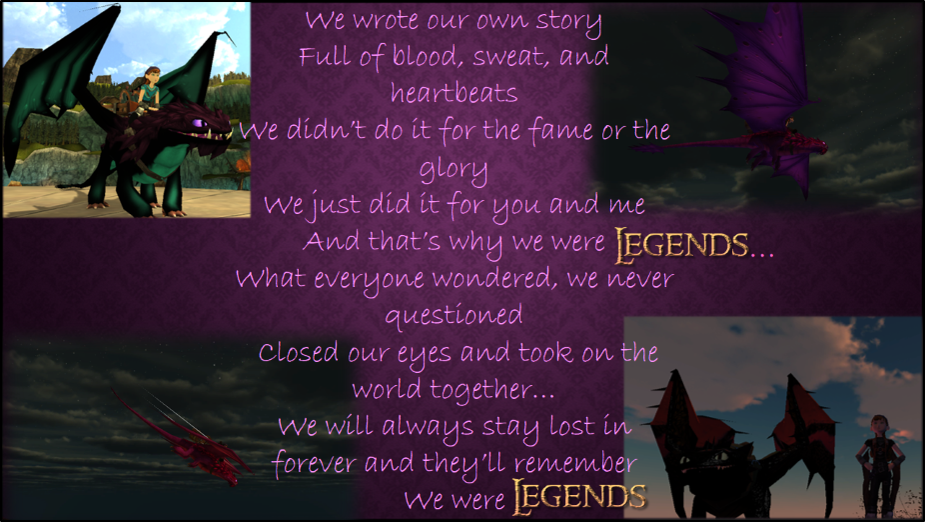 (Legends sung by Kelsea Ballerini)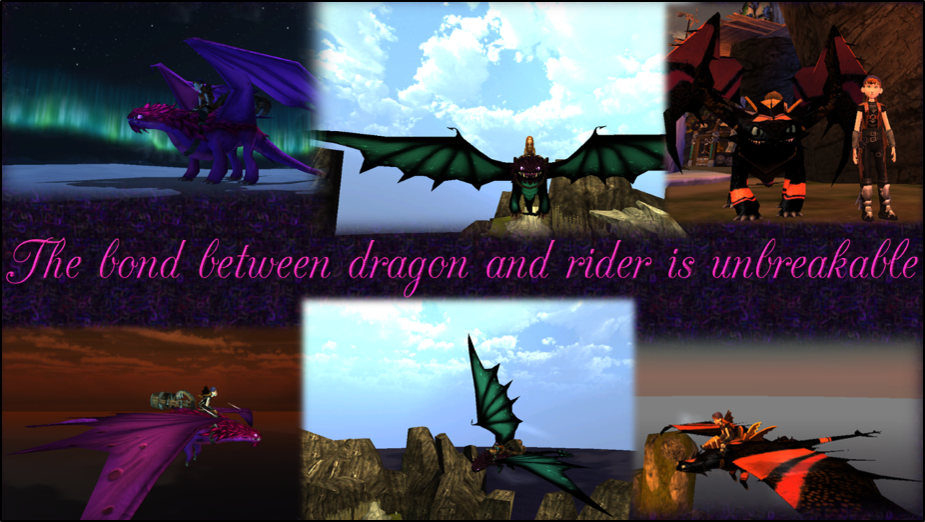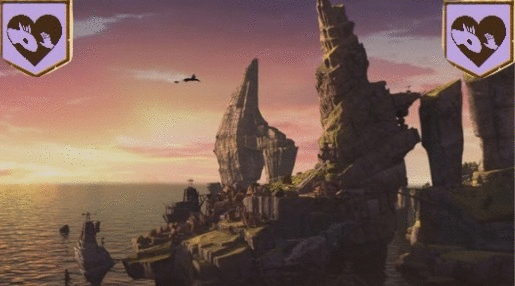 (clan banner made by the talented piggyxl)
Looking for a clan? Check out the Isle of Gazoo Clan Recruitment thread to see if Isle of Gazoo is right for you. If you're interested in joining, let me know even if all the spots in the clan are full. I might be able to find a spot for you. If you put in a join request in game and you don't reply on the Recruitment thread, if you could please put a brief message stating you've seen the Recruitment thread on the forum instead of the standard "Hi. Please let me join your clan." that would be greatly appreciated. :)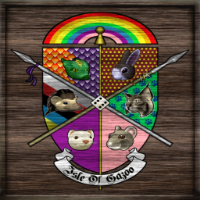 Isle of Gazoo Clan Crest given to me by Gertie Gazoo and made by a friend of her's(don't know the name of the friend)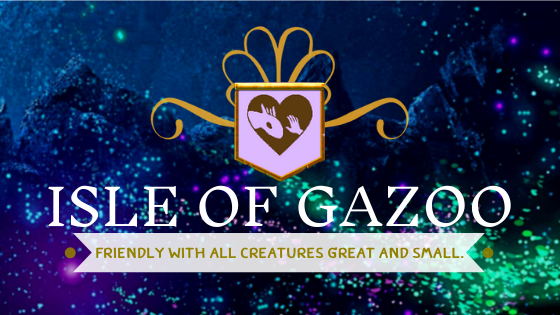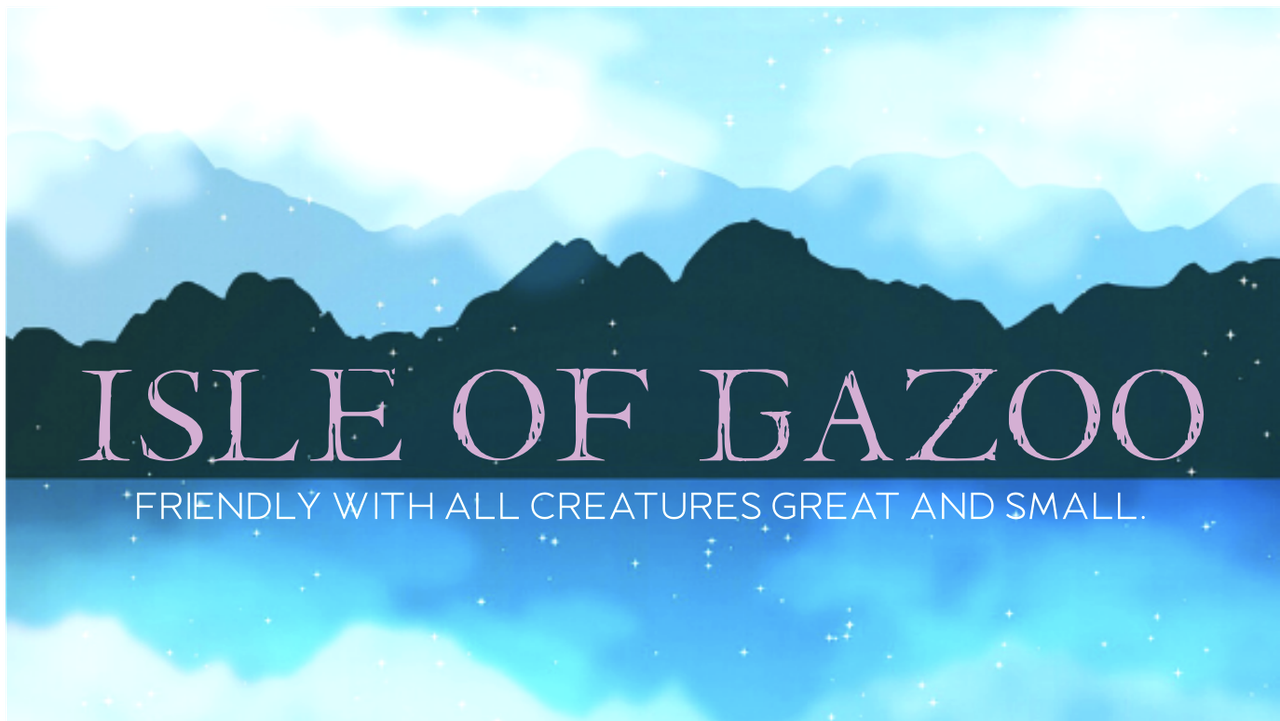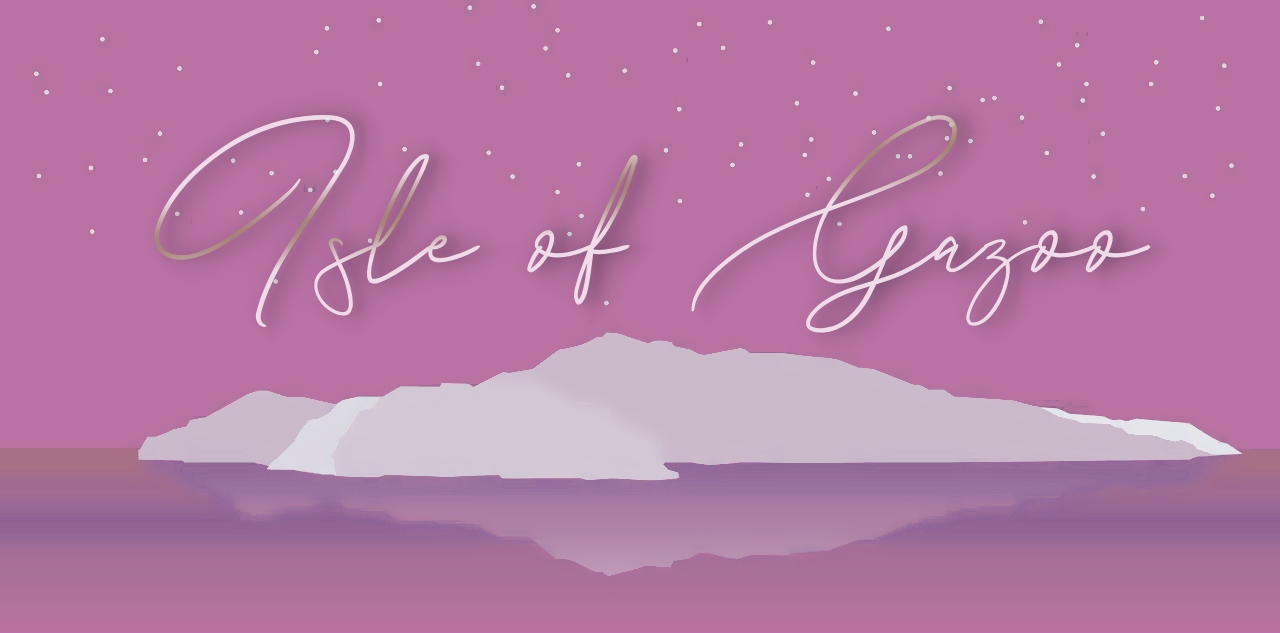 Isle of Gazoo banners made by EmeraldHuntress65
The greatest treasures are not gold,
nor jewels, nor works of art.
They cannot be held in your hands-
They're held within your heart.
For worldly things will fade away
As seasons come and go.
But the treasure of true friendship
Will never lose its glow.
(Poem from the Disney movie Tinkerbell and the Lost Treasure)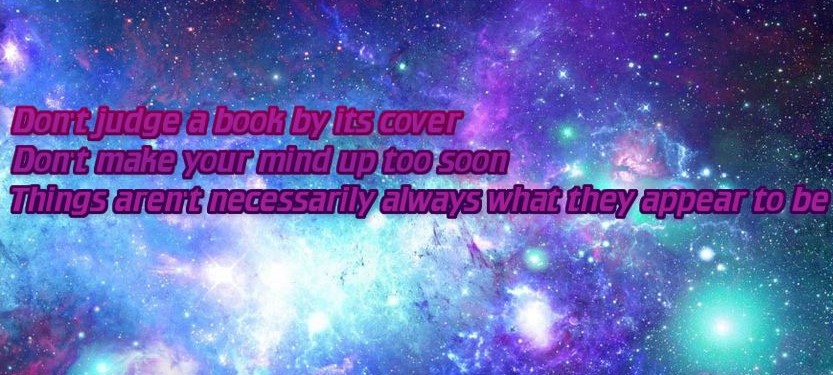 (From the song Don't Judge a Book By Its Cover)

HPowers banner by Gertie Gazoo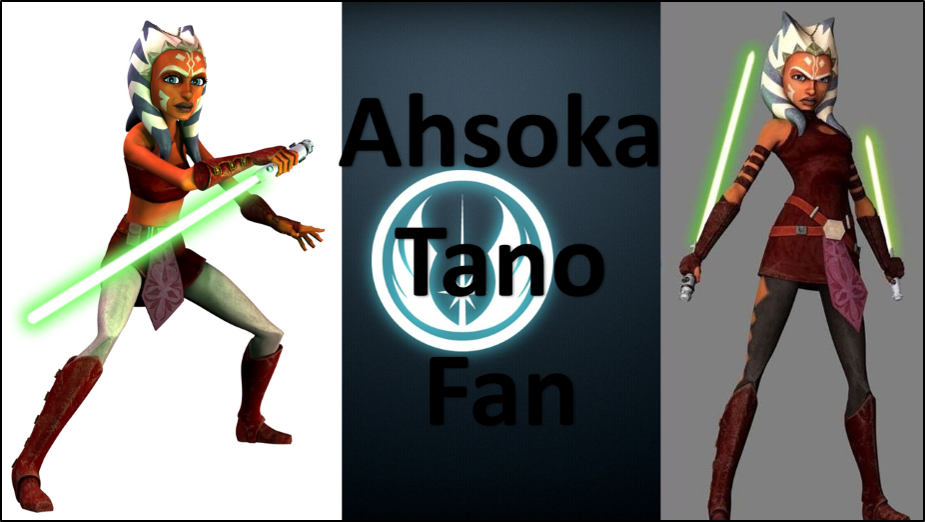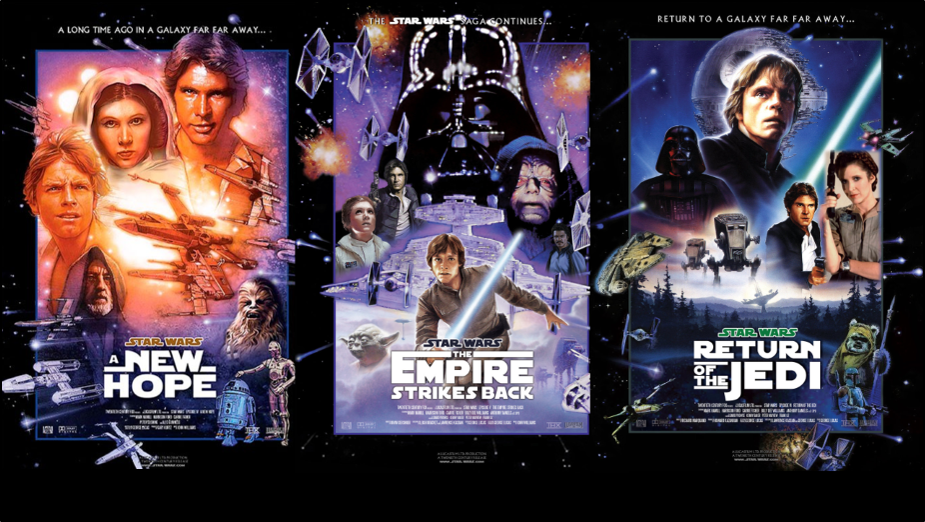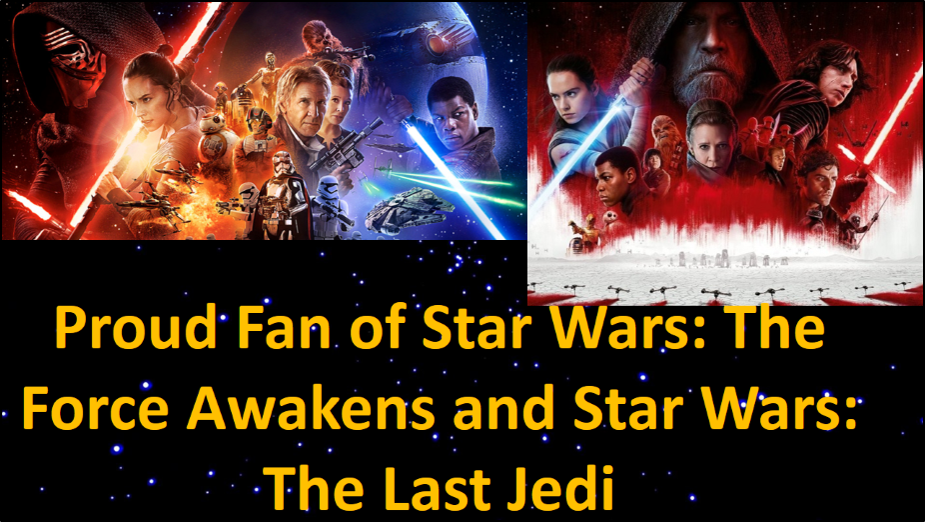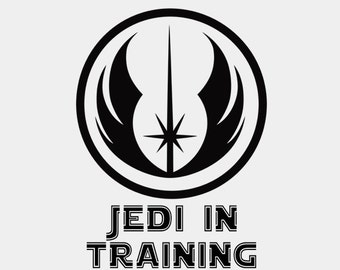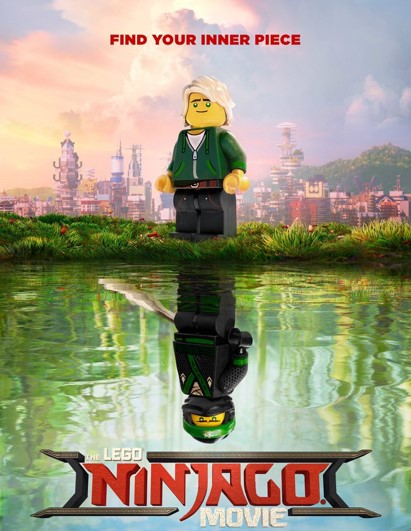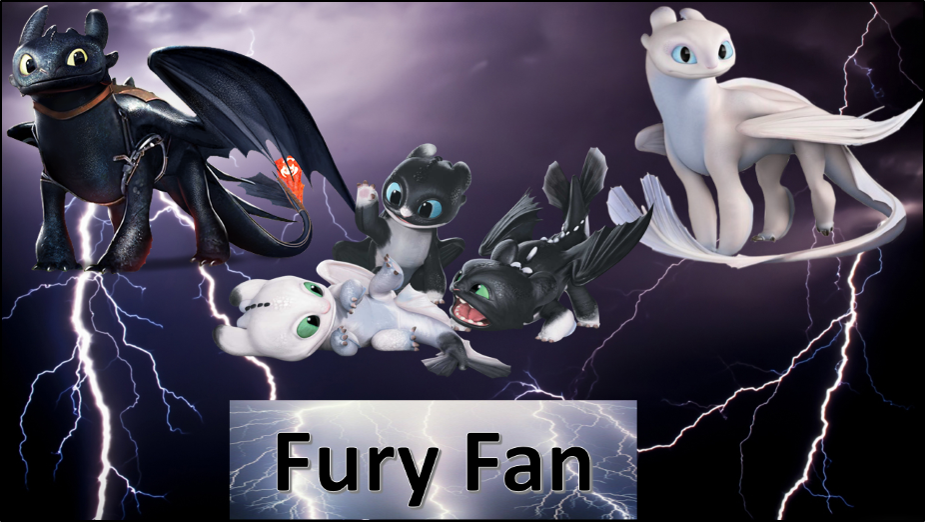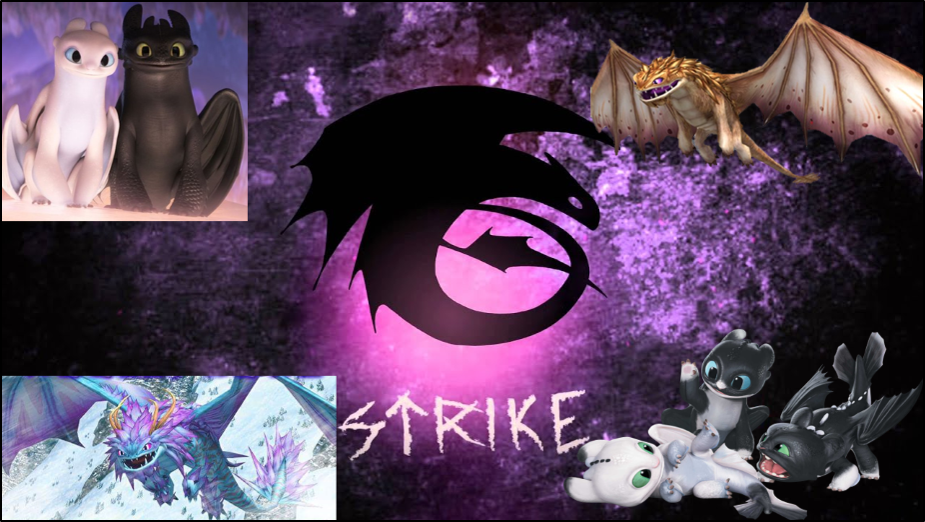 About Me:
The first and most important thing you should know about me is that I'm one of Jehovah's Witnesses. I enjoy studying the Bible and learning from it. I live by Bible standards and strive to apply Bible principles in my life everyday. Of course, I'm not perfect and would never claim to be. However, when I make a mistake I do my best to learn from it and then do my best not to repeat it. I apologize when neccessary and accept correction where it's needed. I happily talk about my religion and beliefs with others but I don't force it on them. If they aren't interested or tell me they don't want to talk about it, I respect that.
For more information on Jehovah's Witnesses, for answers to your Bible-based questions, or for information on a varity of topics, some of which include: animals, countries, how to deal with bullies, how to have a happy family life, how to make real friends, and depression, please visit jw.org.
Favorite Colors: Purple and Pink
Favorite Food: Pizza, Peanut Butter and Jelly Sandwiches and almost anything Chocolate (I say almost anything because there are some things chocolate I don't like. For example chocolate covered cherries)
Favorite Music: Country, Pop, and Disney Songs
Favorite Seasons: Spring and Summer
Favorite HTTYD Characters: Hiccup, Toothless, Astrid, and Tuffnut
Favorite Things To Do: read, sing, listen to music, play computer games, video games, board games, card games, watch tv/movies, and spend time with my mom and sister
Things I Collect: Books, Dvds, Cds, stickers, stuffed animals, Star Wars stuff, and dolls (dolls I collect include Barbie, Monster High, Ever After High, Bratz, Moxie girls, Disney Princess and others)
Favorite Dragon Species: Furies(Night Fury, Light Fury, and NightLights)
Favorite In-Game Dragons: Woolly Howl, Windwalker, Sand Wraith, and Deadly Nadder
Favorite Vegetables: Corn and Potatoes
Favorite Fruits: Grapes and Bananas
Please Note: I do not have Facebook, Discord, Instagram, Twitter, or any other form of social media. If you wish to contact me, here on the forum or in game are the only ways to do so.(I've had some people ask me about this so I decided to add this to my siggy.)
Star Wars Favorites
(Yes, I must have a favorites section devoted to Star Wars XD)
Female Characters: Leia, Padme, Ahsoka, and Rey
Male Characters: Luke, Han, Anakin, Obi-Wan, and Yoda
Droids: R2-D2, C-3PO, BB-8, and K2-SO
Villians: Darth Vader and Kylo Ren
Clone: Captain Rex
Ships: Han x Leia, Anakin x Padme, Cassian x Jyn, Finn x Rey, Kanan x Hera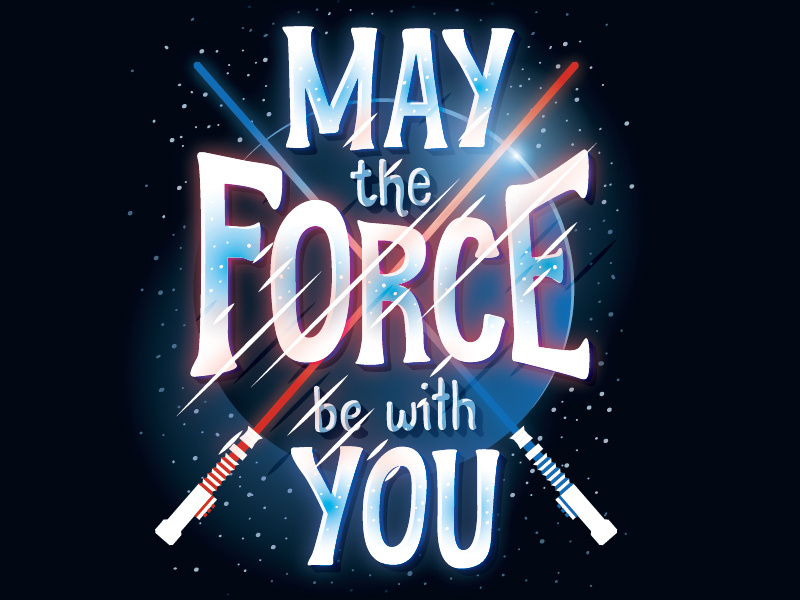 Wed, 07/28/2021 - 18:53
#6
Meldo Lady
Offline
Wilderness Explorer
.
I had no idea the 45 flight club levels got switched to coins a while ago, the rewards on my screen still show 50 gems. Probably another glitch I'm not even aware of lol
Wed, 07/28/2021 - 20:49
#8
.
Also free ways to earn gems aren't available during events, it won't let me watch ads every hour, and battle events were my main way of getting gems. (I just got my prickleboggle who is teen but I do battle events while swimming, XD I just can't wait!)
Wed, 07/28/2021 - 21:38
#9
Was this on your second or
Was this on your second or third account cuz if it was you won't get the gem trust me I have tryed
hope this helps!
__________________
Warning
Flashing Lights

I would like to give credit to DefenderBryhilda For this Art
Under construction
My signature is a mess right now soo NOO LOOKYE
Jk you can look you just cant judge
**Weclome To My Siggy**
Done by the amazing Randomgirl2010Also my friend
Eggnog Gardians of my siggy Salamy
Done by VicZarSky
AABBOOUUTT MMEE
ART Done By Me
Coming soon hopfully

ART
SeaQuin by Slargvarg
Eclipse done by ZestyDragonWing
Kang done by ZestyDragonWing
Teke done by ZestyDragonWing
Lano Done by Penguin or flame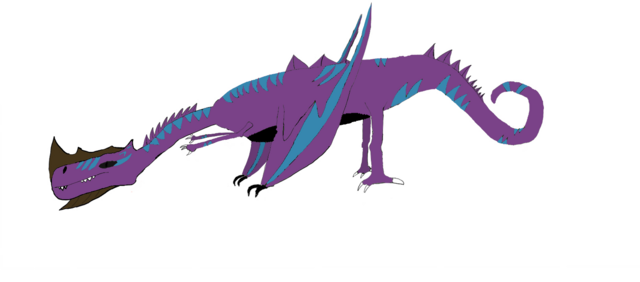 Pixel art done by Chamishida
Pouncer Dart And Ruffrunner done by xIXYrsaXLx

By ZestyDragonWing
SheQula done by Sundoo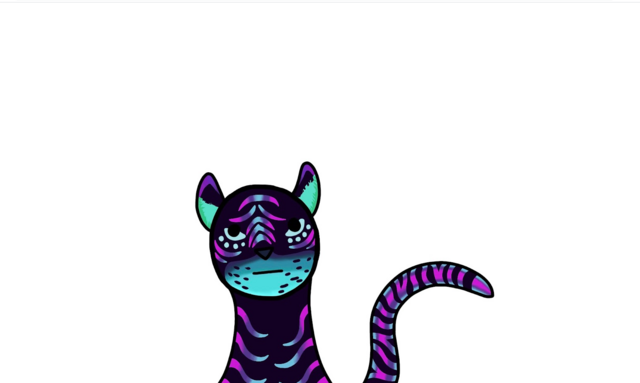 Lin done by ImDerpySheylaYt
Kaiju Done by imDerpySheylaYt
Done by Yrsa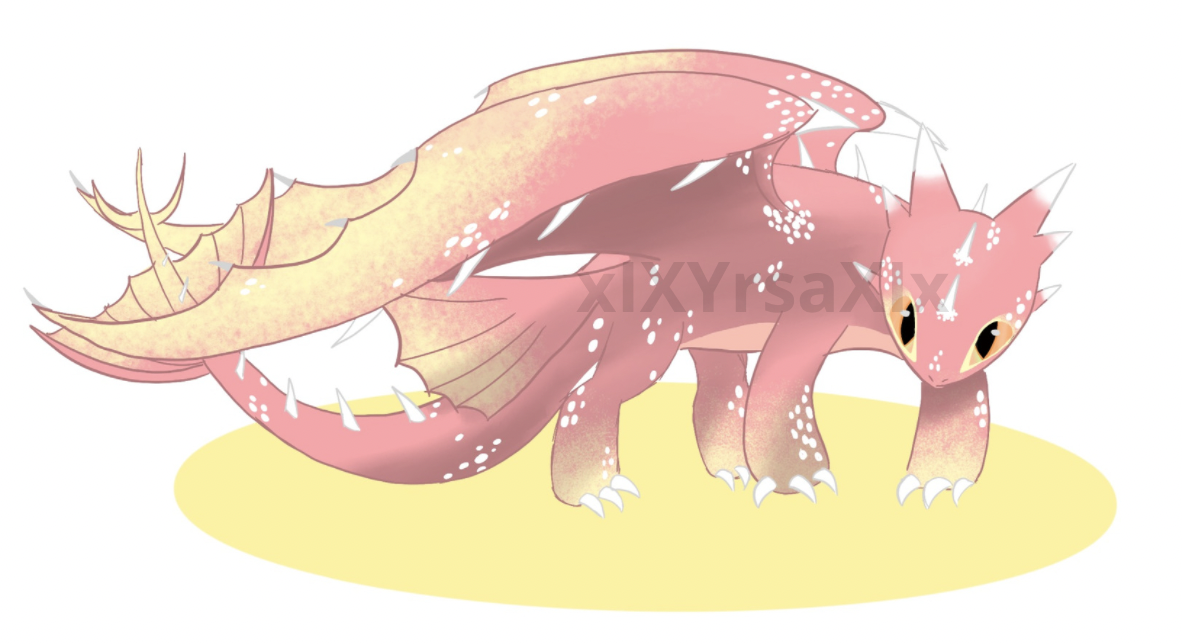 Snow Breath done by Chameishida
Garfield my cat who pasted away in 2021 done by LillyTiger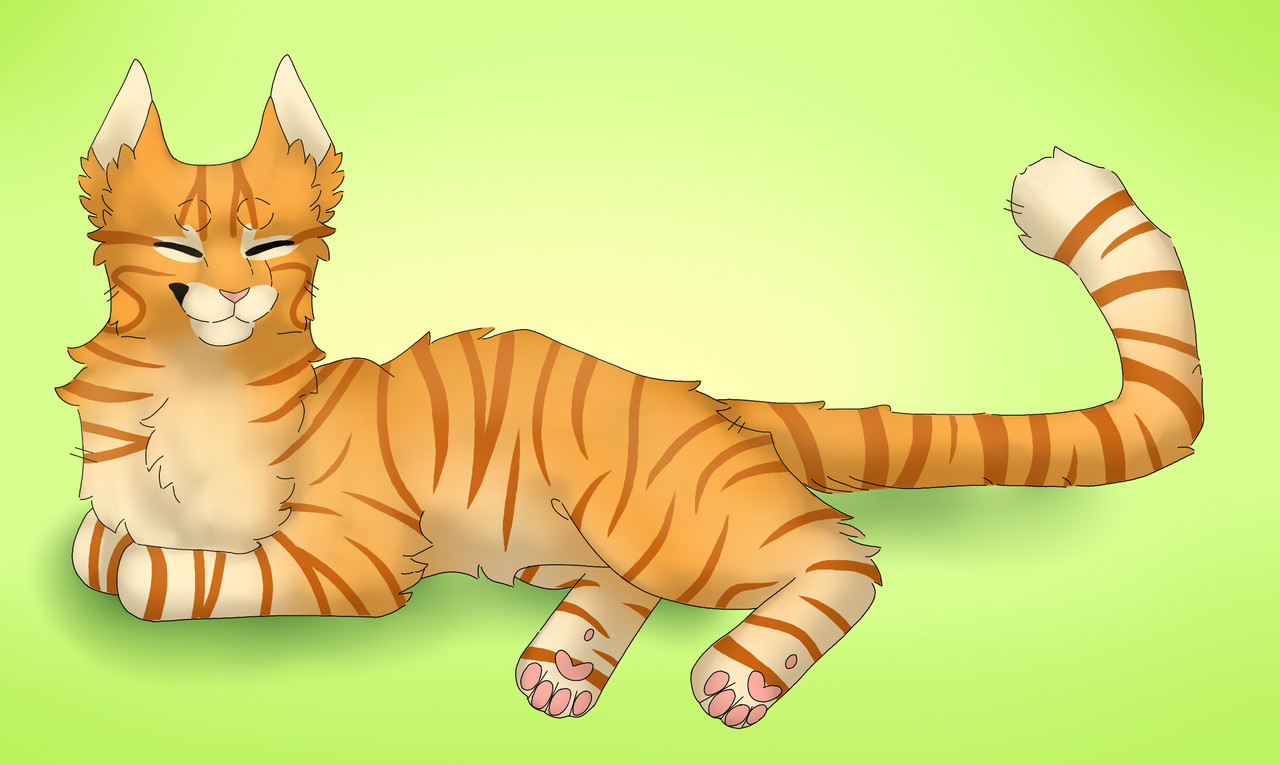 LLemonZest Done by Chamishida
Skull done by Lilklake
Sabar Done by Liklake
Thank you all soo much for the art!


**My Dragons**
Nadders
Scull( i know i spelt it wrong i was young what i named it)
Mandrak Titan
Garfield
DimondWing
Charcole
Cal
Starburst
SeaStorm
Aphrodite
Whispering Deaths
Thunder
Red Death
Yellow Death
Swin
Stride
Whooly Howls
Winter Titan
Sahara
Monstrous NightMares
Tailon
Lilly
Lactose
Gronkles
IceMaster( Ice Gronckel)
FishMeat
Shellah
SingeTails
Sting
Triple Strike
Lark
RazerWhips
MidNight Titan
Razer
ThunderDrums
Tronato
SonicBoom
ArmorWings
Stailon
Quaken
Plauge
Eruptidon
Strike
Trex
Sentidnals
SeaNight Elder
Flame Whippers
Rascal
DeathGipper
Shaloo
Hobgobbler
Buggsy
Iggy Titan
Grim Gnasher
Larva Titan
MavintheMartian
Veres
Typhomerang
TysonJr
Deathly GaleSlash
Stray
Skrill
Zues
Smothing SmokeBreath
Mayhem
DreadStrider
StarBright
SandWraith
Percy Titan
PrickleBoggler
Elwinn
TimberJack
SharpGem
SlitherWing
NightShade
ScreamingDeath
Morgarath
ShovelHelm
Scandle
ShiverTooth
Trixy
GrappleGrounder
cap
TideGlider
Glid
BoneNapper
Scorch
Devilish Dervalish
Neon
FlightMare
Memory
StromCutter
Imera
Chermaragon
Appa
Silver Phantom
Pheonix
DeathSongs
Crystals Titan
Scaldrens
JermeyLars Titan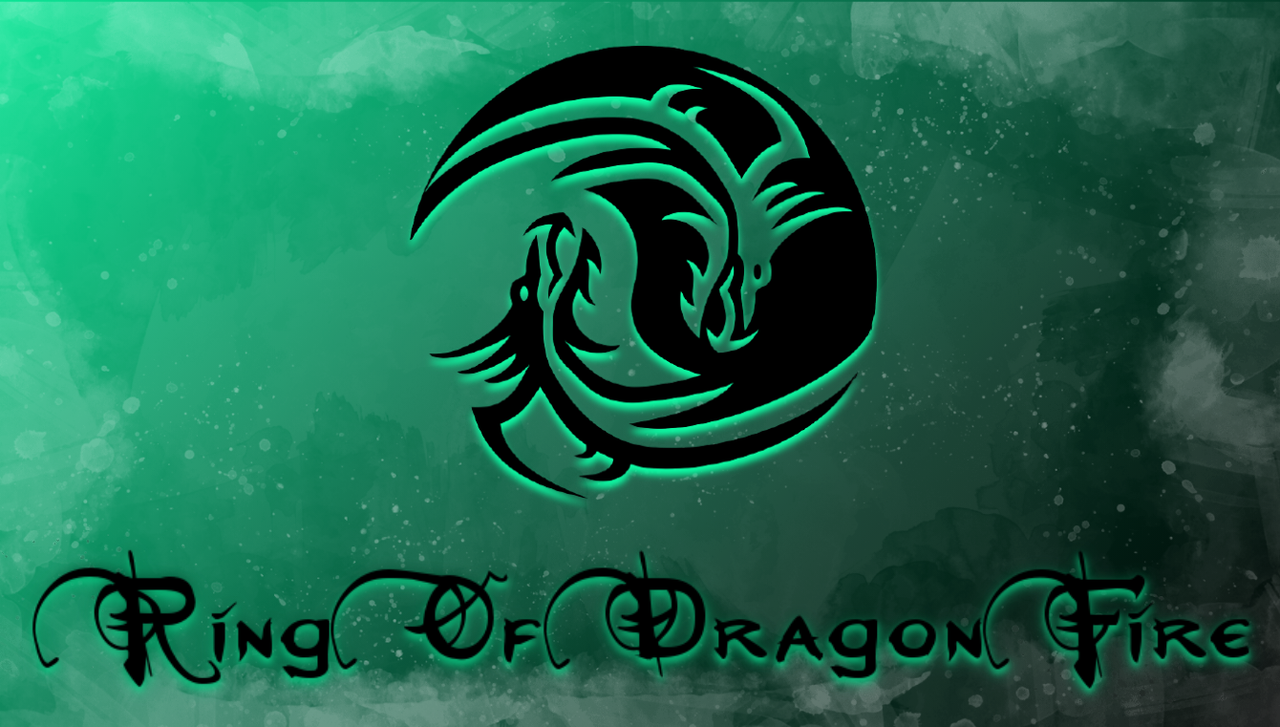 ~~~~~~~~~~~~~~~~~~~~~~~~~~~~~~~~~~

~~~~~~~~~~~~~~~~~~~~~~~~~~~~~~~~

Thu, 07/29/2021 - 06:19
#10
My Deathsong ate my subject again..... >:(
Umm I finished the flight club master achievement for that 200 gems and I got the 200 gems ( yes I spent it on a chest in the store afterwards for the summarhildr event)
__________________
✧・゚: *✧・゚:* Welcome to my siggy *:・゚✧*:・゚
Pixel dragons by Chameishida
Devilish Dervishes
Nighthunter-Baby
Raincutters
Stormslicer-Teen
Razorwhips
Whiplash-Adult
Silverlash-Adult
Windscar-Baby
Speed Stingers
Flashstinger-Titan
Armorwings
Tincan-Adult
Changewings
Colourchange-Adult
Deathsongs
Garffiljorg-Adult
Sirena-Titan
Dramillions
Wingmaster-Adult
Flightmares
Starmist-Adult
Hideous Zipplebacks
Cough and Spit-Adult
Hobgobblers
Gobble-Adult Smitten Hobgobbler
Smothering Smokebreaths
Little breath-Adult
Snaptrappers
Lily,Violet,Daisy,Rose-Adult
Catastrophic Quakens
Stonecrusher-Teen
Eruptodons
Firecracker-Adult
Charcoal-Adult
Groncicles
Icesmasher-Adult
Gronkles
Rubble-Adult
Rocky-Baby
Sentinels
Chiefwing-Elder
Whispering Deaths
Groundwhisper-Adult
Thornwhisper-Baby
Fireworm Queens
Firefly-Adult
Flame Whippers
Bubblegum-Adult
Hobblegrunts
Heatwave-Adult
Monstrous Nightmares
Fangwing-Teen
Fangsta-Baby
Singetails
Sparktail-Adult
Typhoomerangs
Torch-Adult
Deadly Nadders
Spinefly-Adult
Sharpspine-Baby
Deathgrippers
Dartfang-Adult
Light Fury
Night Furies
Toothless-Normal version
Nightlight Furies
Dart-Adult
Skrills
Thunderstorm-Adult
Triple Strykes
Deathstryke-Titan
Sand Wraiths
Sungazer-Titan
Scauldrons
Scaulder-Adult
Seastormers
(Yes I know this pixel is a Seashocker)
Shock and Volt-Adult
Shockjaws
Waveshocker-Adult
Sliquifiers
Oceana-Adult
Thunderdrums
Wavesplitter-Adult
Tide Gliders
Riptide-Adult
Siggy still under construction
Who's online
There are currently 17 users and 150 guests online.