Finals Have Arrived!
As the journey comes to an end, we have seen several clans strive to stay on top but only 2 clans have remained undefeated. Week by week clans have given it their greatest effort to make it to the final round but these top clans have defeated it ALL! With sweat, hard work, and dragons as their armor, they have been unstoppable. Finals have arrived and only one clan will get the chance to declare victory!
Enter the battlefield to witness greatness as Finals kickoff now!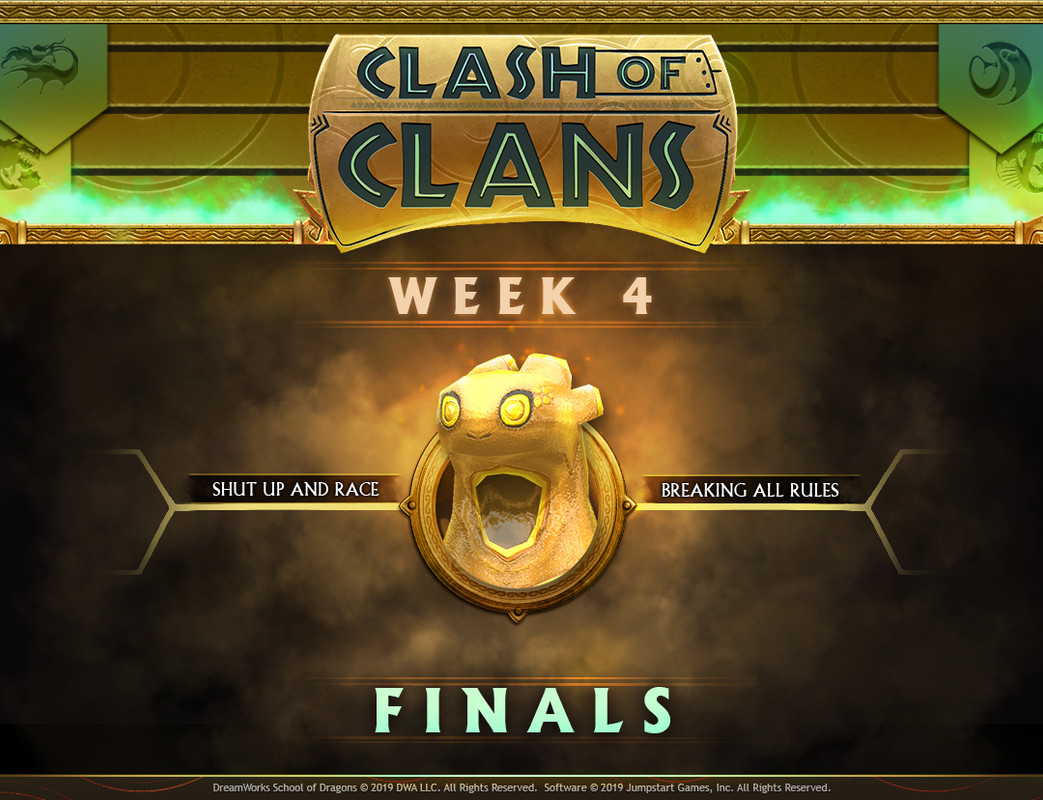 These last 2 clans will clash against each other in this last round as they compete for the ultimate title. But only one clan will remain victorious and be announced as the CoTC 2019 Champion!
If needed, stop by the
"Announcement"
post for a refresher on all tournament details and rules. We thank all clans who have participated this year and stayed until the end of the journey, hard work and courage shall be repaid in a series of prizes. Stay tuned as prizes will be dispersed once the winner has been declared.
Vikings set your course to the racing tracks and cheer for your favorite clan one last time!
May glory fall upon your clan!
Wed, 04/24/2019 - 07:46
#2
Mind- Blown!
"SHUT AND RACE" clan has only four members. If they win this, that means Only four people in this game will that golden light fury headgear.ONLY FOUR!! . That would be MIND-BLOWING. :O
Thu, 04/25/2019 - 16:00
#3
Clans
Hey nakataGreenThumbs, I thought I recognized your name from the Clan list :) We're both in Isle of Gazoo :D
Thu, 04/25/2019 - 18:25
#4
"Subject? It's r- Flash, STOP eating my subject!"- Raineir