Fighting arena or something like this?
I love fights and bc RoB has fighting now, too i wish that for SoD. The dragons would have special attacks like spine shot(Nadder), getting invisible(Changewing) etc... You would play as your dragon bc the most things would be to dangerous for the viking like the monstrous nightmare thing. You have no target points and you need to fire "trough" the model of ur opponent to hit. A win would mean 10 trophies, a lose 2.
What do ya think of this :)?
__________________
GO UNITED LEGENDS
"Freedom.Loyality.Friendship"
YT: Silvignis The Dragonrider
Insta :artistic_lightgreen_nightfury
Viking: xAndromedaTheStarRiderx
Dragons(*=lv30):
Valor(Sandwraith/female)*
Foxy(Sandwraith/male)*
Sephiron(Snad Wraith/male)
Thunderstorm(Skrill/male)*
Ragnell(Razorwhip/female)
Omega(Speed Stinger/female)
Screech(Death Song/female)
Tyranitar(Armorwing/male)
Mangs(Flamewhipper/male)
Yune(M.Nightmare/female)
Aura(Flightmare/female)
Frostburn(Gronicle/female)
Brave Sting(Nadder/female)*
Echo(Nadder/male)
Angel Of Darkness(Woolly Howl/female)
Dark Soul(Singetail/male)
Tiamat(Raincutter/female)*
The Great Black(Eruptodon/male)
L(Whispering Death/male)
Bonnie(Tide Glider/male)
Phantom and Plasma(Zipper/male)
Vitalis(Prickleboggle/male)
Minerva(Triple Stryke/female)
Tyr(Triple Stryke/male)
Bubblebeam(Sliquifer/female)
Shi(Bonenapper/male)
Freddy(Horburble/male)
Phoenixfly(Stormcutter/female)*
Medeus(Timberjack/male)
Dew(Moldruffle/male)
Idoun(Scuttleclaw/female)
XxxChomperxxX(Terrible Terror/male)
Chica(Snow Wraith/female)
Wild Charge(Shockjaw/female)
Odahviing(Windwalker/male)
Silverfire(Fireworm Queen/female)
Le five main dragons:
Foxy
Omega
Brave Sting
Phoenixfly
Yune
My Soul Legendary:Aeroblast the Lugia
Ma best buddies:
XxxMysticalMidnightWarriorxxX(forum acc:AstridTheRogueRider)
StormyEnglish
XxxTheChampionxxX
EragonShadeSlayerx
XxNightFuryGamerxxX
VikingGamerGirl
Eli Elena
"Disturb not the harmony of fire, ice or lightning, lest these titans wreak destruction upon the world in which they clash. Though the water's great guardian shall arise to quell the fighting, alone it's song will fail, lest the earth shall turn to ash. O Chosen One, into thine hands bring together all three. Their treasures combined tame the Beast of the Sea."
"Long ago, three nameless Pokemon lived in Ecruteak City. During a lightning storm, they were inside the Brass Tower when it got struck by lightning. The tower went up in flames and the three pokemon perished.After the fire went out however, the legendary Pokemon H o-oh appeared from the sky and revived the three pokmeon with its mystical powers. The pokemon gained new life as Raikou, Entei and Suicune, much to the shock of the citizens of Ecruteak City, who found their revival to be unnatural. They used violence agaisnt the three pokemon, after which they fled Ecruteak, never to be seen again. Legends say that they will show up again when they gain trust in humanity again."
POKEMON MAIN TEAM:
Gido the Archeops
Loki the Typhloison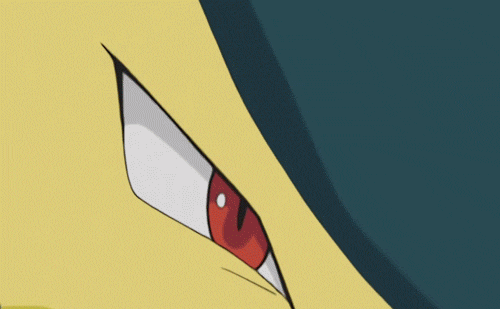 Niord the Feraligatr
Freir the Meganium
Silver the Sneasel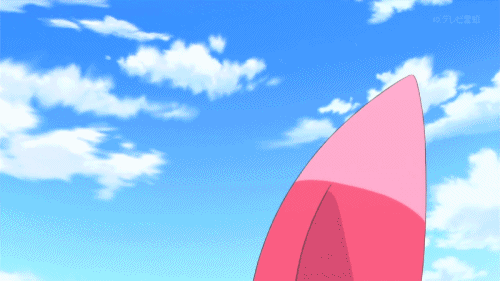 and Kirin the Jolteon
Sat, 11/11/2017 - 04:30
#2
Like Fireball Frenzy, but
Like Fireball Frenzy, but better. I'm in
__________________
Hello, tis I, the
ZestyDragonWing
Friend Code: PM me
If you see me in game, yell 'DANCE' at me and I shall
<-----0----->
Latest News Regarding Me:
AotMP Chapter 3 released
<-----0----->
The Creatives
Art Requests
Currently Open! PM me with the details of the drawing you want done. I'm best with dragons, working on human skills, and can create digitally, or on paper with graphite, pen, and/or watercolour. Examples of my work can be found throughout my signature, either directly or through links.
Edit Requests
Currently Open. I'm still practicing so quality may vary
Open Request Pages
Upcoming: Thunderthief Reboot
Fanfiction
The Alpha Trilogy
Reign of the Deep Queen | Refuge of the Blue King | Age of the Midnight Prince
We know that Vikings settled in the Archipelago a little over 500 years ago, but what stopped them before that? In the Dragon Nest, a stolen child must try to overthrow a tyrant. Her descendant, a volitile soul, runs from revenge until he cannot go any further. His son, a strong-willed leader, takes on a new name and builds his own empire until the past catches up with even him.
Writing Requests
I also take short story commisions. Depending on the length, I might ask for something in return. PM me if you're interested.
<-----0----->
Clans
Leader of
Member of
Sand Wraith Banner design by Silver Night, digital interpretation by me.
<-----0----->
Characters!
In Progress
Main Characters
Secondary Characters
These are guys that I use once for something like an RP, or just have for the fun of it. You can borrow these guys for your own stuff, as long as you PM me first!
Who's online
There are currently 40 users and 60 guests online.