FanFiction is down. :(
Is anybody else having trouble logging in? I was just about to finish a story.
__________________
She shall be the Chosen Child of Thor, given the power of Storms, and lead all Lightning Dragons into a battle that shall decide the fate of the Archipelago: Destruction or Freedom.
My Viking, Firesome, is the legendary child of lightning and thunder, which is the Great God Thor's main element hence her steed being the mighty Skrill itself. She is destined in a prophecy to one day be the queen of Skrill, leading them into battle against Drago Bludvist and his Dragon Army to unleash her full power of Lightning. And with her Skrill, Azyru by her side, almost nothing can take them down!
Strike Class Forever!
Youtube Channel:
My Hogwarts House: Ravenclaw! (And Gryffindor!)
Wise old Ravenclaw, if you a ready mind.
Where those are wit and learning
Will always find their kind.
Sorting Hat (Harry Potter and the Sorcerer's Stone)
My Patronus: A Black Stallion
Here's some info about my Viking character: Firesome and my beloved Skrill soulmate, Azyru!
First, an Azyru bouncie to make you smile!:
Name: Firesome
Gender: Female
Eye Color: Hazel
Hair Color: Light Brown
Title: The Phantom Skrill Rider
Name: Azyru
Species: Skrill
Gender: Female
Color: Gray with Purple Highlights
Titan Wing Color: Black, white spines, and turquoise blue highlights
Eye Color: Violet
Viking Companion/Sister: Firesome
Bio:
Azyru acts like a sister to Firesome. Always loving her and protecting her, but she also enjoys a bit of adventure every now and then. She was rescued by Firesome from Dragon Hunters who had planned on selling her to their dreaded leader, Viggo. Ryker had blinded her in one eye with his dagger, and she vows for revenge one day. She loves Firesome like a sister and will never leave her side.
YouTube Channel:
https://www.youtube.com/channel/UCZw7QKBNwYTmytnEzfwLGIg
Bio:
Firesome arrived mysteriously on Berk on the back of the second most feared Dragon: the Skrill after hearing of the peace between men and dragon. Upon meeting Hiccup, he was so in awe at the bonding between Firesome and her soulmate dragon friend, a female Skrill called Azyru that he invited Firesome to train dragons for him while he is on guard for Dragon Hunters to take their leaders, Viggo and Ryker down and reclaim the Dragon Eye once and for all. Firesome has trained many dragons, common, rare, and new. 68 in all!
My Beloved Dragon Family:
1. Azyru - (Female Titan Skrill)
2. Spinetail - (Male Deadly Nadder)
3. Toothless - (Male Night Fury/Member)
4. Thunderwing - (Male Thunderdrum)
5. Grindheart - (Male Whispering Death)
6. Sweetie - (Female Gronkle)
7. Glowmist - (Male Flightmare)
8. Scorcher - (Male Typhoomerang)
9. Merida/Anna - (Female Smothering Smokebreath)
10. Tadashi and Hiro - (Male Hideous Zippleback)
11. Skipper - (Male Stormcutter)
12. Smaug - (Male Titan Monstrous Nightmare)
13. Geode - (Male Snafflefang)
14. Aurora - (Female Fireworm Queen)
15. Flynn/Rider - (Male Scauldron)
16. Sunset Shimmer - (Female Changewing)
17. Crusoe/Angus - (Male Raincutter)
18. Nyra - (Female Screaming Death)
19. Ragestorm - (Male Woolly Howl)
20. Stoick - (Male Rumblehorn)
21. Soren - (Male Sand Wraith)
22. Elsa - (Female Groncicle)
23. Milo/Rudy - (Male Speed Stinger)
24. Luna - (Female Moldruffle)
25. Shelly/Ellie - (Female Boneknapper)
26. Typhoonblast - (Male Sliquifire)
27. Snowdevil - (Male Snow Wraith)
28. Windswipe - (Female Razorwhip)
29. Apollo - (Male Deathsong)
30. Hydra - (Male Snaptrapper)
31. Discord - (Male Devilish Dervish)
32. Kendra - (Female Chatastrophic Quaken)
33. Shira - (Female Armor Wing)
34. Kion - (Male Prickleboggle)
35. Sharpwind - (Male Timberjack)
36. Arlo - (Male Night Terror)
37. Sylvia/Galadriel - (Female Slithersong)
38. Stormfin - (Male Shockjaw)
39. Pigwidgeon - (Male Hotburple)
40. Yoshi - (Male Grapple Grounder)
41. Godzilla - (Male Thunderpede)
42. Higgins - (Male Scuttleclaw)
43. Iceflame/Borealis - (Male Shivertooth)
44. Sonata - (Female Tide Glider)
45. Voltage - (Male Skrill/Azyru's firstborn son)
46. Firespirit - (Male Singetail)
47. Lavastone - (Male Eruptudon)
48. Shattermaster - (Male Gronkle/Dagur's lost dragon)
49. Coral - (Female Sweet Death)
50. Shadowbolt - (Female Skrill/Azyru's daughter)
51. Willowbreeze/Flicka - (Female Windwalker)
52. Stryka - (Female Night Fury/Sand Wraith cross-species)
53. Sulley - (Male Shovelhelm)
54. Blazer - (Male Monstrous Nightmare)
55. Adagio - (Female Deathsong)
56. Aria - (Female Slithersong)
57. Scourge - (Male Terrible Terror)
58. Silverstrike - (Male Silver Phantom)
59. Buffie - (Male Buffaloard)
60. Icebane - (Male Skrill/Azyru's third-born son)
61. Padmè - (Female Flame Whipper)
62. Yakone - (Male Mudraker)
63. Wynter - (Female Triple Stryke)
64. Dreadfall - (Male Titan Flightmare)
65. Thor - (Male Elder Sentinel)
66. Neytiri - (Female Sentinel)
67. Sharpclaw - (Male Grim Gnasher)
68. Gantu - (Male Dramillion)
69. Inferno - (Male Fire Terror)
70. Silverstream - (Female Light Fury/Member)
71. Tigerclaw - (Male Deathgripper)
Windstrider:
A mysterious loner who appears on Berk with a Male Light Fury, a Sand Wraith, a Skrill, a Changewing, a Smothering Smokebreath, and a Speed Stinger. She rarely speaks to anybody and no one can figure out where she came from or how she found and befriended another Light Fury.
1. Lightstreak - (Male Light Fury)
2. Sandstorm - (Female Sand Wraith)
3. Flash - (Male Skrill)
4. Fortunata - (Female Changewing)
5. Smokey - (Male Smokebreath)
6. Speedy - (Male Speed Stinger)
Sat, 03/17/2018 - 15:04
#1
The point of a subject is?.... -cricket noise-
Yes!
So I wasn't the only one... annoying... wonder what's up?
__________________
A LONG TIME AGO IN A SIGNATURE FAR FAR AWAY....
Warning! my signature will be very very long cuz I like it that way none of these gifs are made by me


Things to know:
1. Any Artwork in here, click on it to see who made it.
2. My Profile Picture is by 1flower.
3. Do not take anything from this sig and put it in yours, unless its a gif, just no art or things made exclusively to my OCs.
Signature is going through some serious revamping!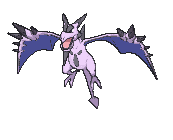 "They're not what we think they are. We don't have to kill them." -Hiccup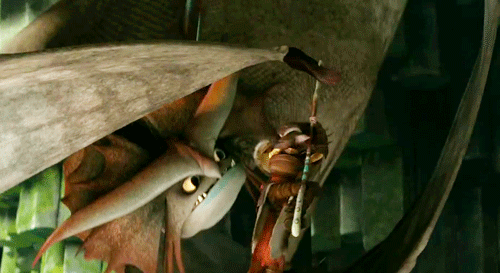 "We can do this. You and me, as one" -Hiccup
My (MAIN) Account:
Name: Athena Grithorne Clan: None
(as of right now, I do not think I should join one; not active enough)
To see all my dragons check out my blog
Main dragon(s): Tropical; Shockjaw; male, Unnamed (Called Toothless); Night Fury; male, Obliveon; Windwalker; male, Camo; Changewing; male, Prismwing; Titan Deadly Nadder; male, Neon; Titan Flightmare; male, Shiftclaw; Hobblegrunt; male.
Racing dragons: Tropical; Shockjaw; male, Klondike; Snow Wraith; male, Draco; Sand Wraith; male,
Pixel; Grapple Grounder; male, NightStorm; Night Fury; male, Sparks; Skrill; male, Rubix; Deathsong; male
Fistnado; Thunderpede; male, Neon; Flightmare; male, Blizzard; Woolly Howl; male, Desert; Sand Wraith; female, Voltage; Shockjaw; male.
Battle dragons: Tropical; Shockjaw; male, NightStorm; Night Fury; male, Guardian; Prickleboggle; male, Excalibur; Razorwhip; male, Draco; Sand Wraith; male, Blizzard; Woolly Howl; male, Ocean; Scauldron; Male, Camo; Changewing; male.
Star Level: 1 Platinum
Trophies: coming soon...
Dragon Count: coming soon...
More coming soon...
~--------------------------------------------------------~
Things to know about me-
Main HTTYD dragon OC: Hydro the Shockjaw/Night Fury hybrid.
Main Viking OC: Athena the Berkian.
Main OCs: coming soon..
Secondary Main HTTYD OCs: Cascade the Night Fury, Zenix the Deathsong/Hobblegrunt hybrid, Xeno the Marsh Tiger.
Favorite Books/Series: Percy Jackson/Heroes of Olympus, Wings of Fire, The Interetence Series, Spirit Animals, Ga'hoole Series, Diary of a Wimpy Kid (personally just for laughs :D).
Favorite Games: School of Dragons (of course!), Minecraft, Trove, Manyland, Fossil Fighters, Pokemon, Super Mario games, Surivalcraft, Crossy Road, Goat Simulator, Block Story, Angry Birds, various other apps, various other DS games.
Favorite Animals (including mythical and extinct): Dinosaurs, Dragons, Reptiles, Birds, Weasals (and any relatives), Eels, many other mythical creatures, Horses, Zebras, Goats, Pigs, Seals/Sea Lions, Llamas/Alpacas, various other animals I cannot think of as of now.
Favorite Movies/Series: Star Wars, Rio 1/2, Pokemon, Disney Movies, Dreamworks Movies (including Httyd ;]), various other movies I cannot think of as of now.
Favorite Pokemon: Aerodactyl, Silvally, Charizard, Salamence, Dragonite, Umbreon, (just some out of many).
Other Favorite Things: Science, Fantasy, History, more coming soon...
I just realized something... most of my dragons are boys, yet Im a girl.
~--------------------------------------------------------~
My Blog's going under a major revamp!
OCs:
The Shock of My Life-
Athena Grithorne
Tropical (or SurgeBolt)
Electro
Obliveon
ShiftClaw
Unnamed Night Fury OC
Unnamed Light Fury OC
Prismwing
Neon
Galaxy
Xeno
Camo
Zenix
Awa Storm
Shocklight
Jade
Hawsen Ibertson
TrapClaw
SongSire
Windy
More coming soon...
OCs Art Dragons Adoptables 1 Adoptables 2
"Whose soul reflected my own."
- Valka Haddock, Hiccup's mom.
"I looked at him and I saw myself."
- Hiccup Horrendous Haddock III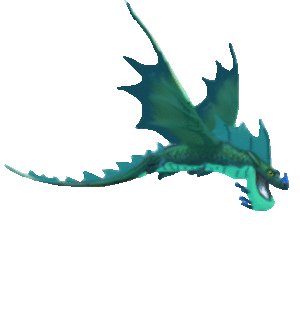 "But Toothless (Tropical) became more than just my friend. He became the friend, that gave me my purpose."
- Hiccup Horrendous Haddock III
"You never cease to amaze me, bud. Thank you."
- Hiccup Horrendous Haddock III
~--------------------------------------------------------~
Pokemon!

There is
a place
for every
Pokemon in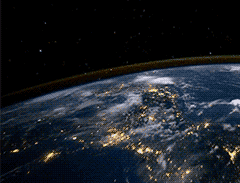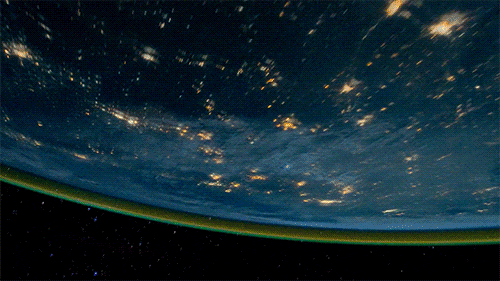 this world

"Those whose memories fade seek to carve them into their hearts... all dreams are but another reality. Never forget..."
-inscribed tablet, on southern island, in Hoenn.
"We do have alot in common, the same earth, the same air, the same sky. Maybe if we started looking at what's the same... instead of always looking at what's different.... who knows?"
-Meowth
You may think your alone
but your really not alone
As long as you have friends
Your never alone for they are there for you.... always
"Memories are Pearls! Friendship is a Diamond!!"
"When every life meets another life, something will be born"
Who's online
There are currently 17 users and 100 guests online.