Fan-Fiction Contest - Entry Links/Voting Link
Sat, 02/24/2018 - 13:54
#12
"There will always be a Hiccup and Astrid. Always."
__________________

SIGNATURE UNDER CONSTRUCTION!
About me:
My main fandoms are How to Train Your Dragon and Star Wars. (Don't ask me which one I like more, I'm undecided. They're both so amazing!) I also like Stranger Things, Studio C, POTC, Harry Potter, The Emporer's New Groove, Napoleon Dynamite, and LoTR, but this list goes on and on forever. My favorite TV show is Race to the Edge (obvioulsy) and Star Wars: The Clone Wars. Fandoms aside, I love reading, hiking, playing with my dog, writing stories and fanfics, and HICCSTRID! (More on that farther down) As far as sports, I run Cross Country and Track/Field for my school. That's pretty much it, I'm not that interesting!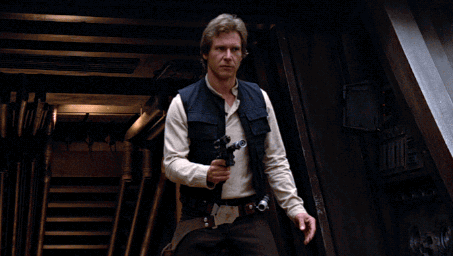 I AM ALWAYS WILLING TO COLLAB ON STORIES OR TAKE WRTING REQUESTS! (if that's a thing)
I ALWAYS LOVE ADDING FRIENDS! MY BUDDY CODE IS E73RXG. I WOULD LOVE TO MEET UP ANY TIME IN THE GAME AND CHAT ABOUT RACE TO THE EDGE, HICCSTRID, HTTYD, OR ANYTHING ABOUT LIFE IN GENRAL!
A drawing of my main battle/racing dragon, Tranchant Rouge, drawn by the FABULOUS Scalefeatherz!
A screen edit of Tranchant Rouge (sorry, I love this dragon) made by the super talented Blackwolfen!
About my Viking:
Name: EllietheSavage
Age: 14
Gender: Female
Apperance: She has medium-length sandy blonde hair, which she always keeps up in a messy bun. Tan-ish skin, with sea green eyes and a scar on her left. Though she is short, she doesn't let that stop her even when it means she can't reach that one thing on the top shelf.
Personality: EllietheSavage is a very ambitious, stubborn, adventerous, brave, and intelligent viking. Most days she prefers to act first and think later, which can sometimes land her in trouble. She will never hesitate to stand up for anyone, and watch out, because she can roast you faster than a Stoker class dragon. Despite this, she is kind and social, and loves people almost as much as her dragons.
Likes/Disklikes: She likes FF, TRR, talking to friends on the sea stacks in the Training Grounds, inventing stunts with her dragons, and shooting at Trader/Traitor Johann even though it never actually does anything. EllietheSavage does not like the Lab (sorry Heather), hackers, Johaan, and the thought of dragons leaving in HTTYD 3. Ellie prefers to fight with a Bow and Arrows, but she is also very skilled at sword fighting.
Level:
1 Gold Star
Adventurer Level: 35
Fishing Level: 26 (RIP the time I actually went fishing)
Farming Level: 27
Trophies: 425 (I know, I suck at TRR, and I never see people to verse in FF)
My Dragons:
Firehorn: Level 30 Rumbelhorn, rescued from Drago's Army (Male)
Firethorn: Level 30 M. Nightmare, hatched from the Hatchery (Female)
Dawnfire: Level 30 Groncicle, trained on Icestorm Island (Female)
OiOiOi: Level 30 M. Nightmare, prize box in Loki's Mirage (Male)
ChickenandMacey: Level 30 H. Zippleback, bought from Johann's trading post (Female)
SquittheLit: Level 17 Gronckle, prize box at the school (Male)
Snake Spine: Level 11 W. Death, rescued from the tunnels under Berk (Male)
Valkyrie: Level 11 Deadly Nadder, prize box on Icestorm Island (Female)
Tranchant Rouge (French name meaning Sharp Red): Level 4 Razorwhip, rescued from the Ship Graveyard (Female)
XxStickyVickyxX: Level 10 Death Song, trained on Melody Island (also thank you to typhoomarangmaster338 for this name, it made me laugh!) (Female)
Pictures of Dragons:
Firehorn, who is gruff on the outside but soft on the inside
Firethorn, a motherly and headstrong dragon who excells at Fireball Frenzy
Dawnfire, who is cautious and caring. Loves racing around Icestorm Island
(insert picture)
OiOiOi, the most stubborn and competitive of all the dragons
Chicken and Macey, who, like most zipplebacks, do not know the meaning of responsibility or well behaved
Squitthelit
Snake Spine
Valkyrie
XxStickyVickyxX
Tranchant Rouge, fiercely loyal and protective, also my main battle and racing dragon
CLAN:
I am a proud elder in the clan Hiccstrid Forever! We are an invite only clan, but anyone who ships this pairing is welcome, as long as you have a decent amount of trophies! (We've been recently getting alot of submissions with 0 trophies, and its really bringing down our rank, but if you really like Hiccstrid and just can't get any trophies, you're still welcome!)
(Picture to come once I figure out how to add it in)
We are a clan dedicated to the greatest OTP (and winner of 2017's best couple in fandom) ever, and "We fight together no matter what!" Our wonderful clan leader is Fasterid, and we have several amazing elders! If you ship it, and are looking for a clan, send in your submission; we'd love to add you!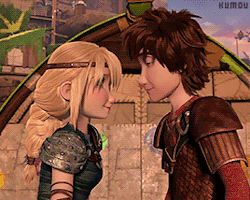 Ships/OTP's:
Hiccstrid!!! (If that wasn't obvious :))
When I first watched HTTYD, I thought that they were a cute couple, and I lked the moments that they had together. Two years later, when I got into the fandom, I watched Blindsided with my sister, who thought it was disgusting but I thought it was adorable. I don't know just when, but I guess a week or so later I realized they were my new OTP!
I write fan fiction for them,(never fan art, I cannot draw to save my life) but I never publish it anywhere; I'm to shy. Most of it is on the side of school worksheets, but I always write it down on the computer later. I rotate every day between watching the Hiccstrid moments on YouTube. I think I'm past the point of no return, but they're so cute!!! For sure my OTP, not just for HTTYD but for fandom in general.
I really hope that they get married either in HTTYD 3 or in a wedding short. I was kind of dissapointed we didn't get to see Hiccup propose, but maybe Viking society just works that way. Either way, I'm glad we got to see more in Season 5. Of course I would never say that enough was enough; that's just me.
If I had to choose a favorite Hiccstrid moment,I would say when he tells her that "there will always be a Hiccup and Astrid", and then tried to kiss her. I think that this was such show of support and bravery to confess his feelings like that! Second would definatley be either the end of Sandbusted or Blindsided. Ok, I'll stop with the rant. But they're so cute!
Sorry for the long and unesscary rant!
Other ships I like from HTTYD are
HeatherxFishlegs (Heathlegs)
From other fandoms, my OTP's are:
Star Wars-
HanxLeia
AnakinxPadme
ObiWanxSatine
AhsokaxLux
KyloRenxPainfulDeath
POTC-
WillxElizabeth
Stranger Things-
MikexEleven
Steve HarringtonxHis Nail-Bat thing ;)
My Star Wars Section:
(Because I have to have something)
I can't even begin to talk about Star Wars without making this annoying, so I'll keep it short. When I was 12, I was finally allowed to watch all the movies out at that time (Star Wars 1-6) In ten minutes, I had forgotten even my own name because I was so engrossed in the movie. The lightsaber fights, the story, the skywalkers, the weapons, the lore, the fandom, the romance, the plot twists, THE LIST GOES ON AND ON!! Okay, I need to calm down now. But man, Star Wars. Is. My. Life. I know EVERYTHING about it, including all the obscure charecters and blaster names.
Favorite Movie (of Star Wars): Episode 5: The Empire Strikes Back
Favorite Charecters: Han Solo, Jyn Erso, Padme Amidala, Princess Leia, Anakin Skywalker, Ahsoka Tano, Captian Rex, Poe Dameron
Favorite Part: I love you, I know or No, I am your father scene
Also, I am the co-preisdent of the I.R.H.K.R. club (I Really Hate Kylo Ren), founded 12/18/15. We are dedicated to hating Kylo Ren for killing Han Solo and being an overall dissapointment.
Other things I like:
#viggoprotectionsquad-he is amazing!
Save Shattermaster!
Thinking of painful ways to end Johann and Drago
TIMBERJACKS!!!!!

THE REST IS STILL UNDER CONSTRUCTION! MORE ADDED LATER!
Really random, but Toothless is so cute!
Who's online
There are currently 45 users and 77 guests online.