Exclusive Sale and Quest for Hiccup's Birthday!
The entire campus is in celebration mode in honor of Hiccup! Come join us as we celeberate with a limited-time sale on Hiccup's Dragon Armor and an exclusive quest!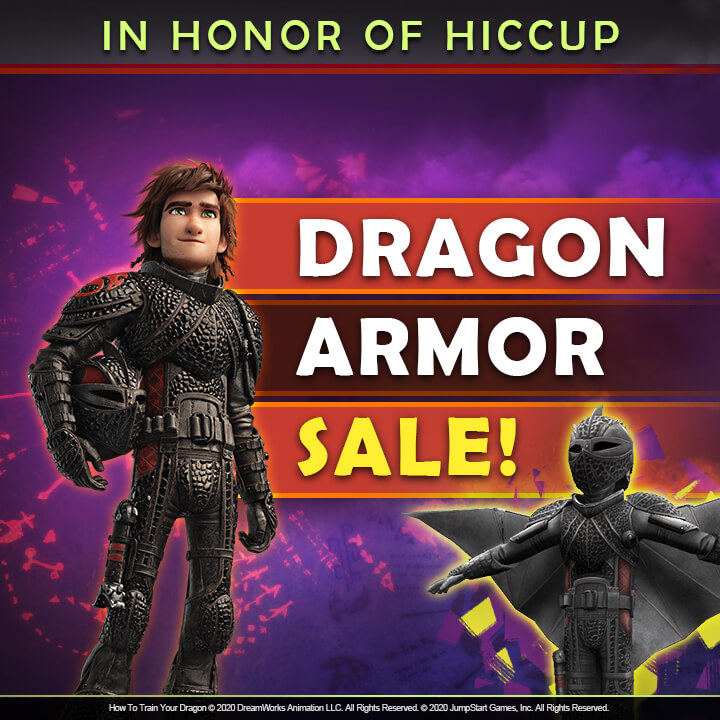 Astrid has been busy all week with Hiccup's ultimate celebration and is hoping that Vikings pay him a visit as a distraction, so she can finish some last-minute things. She and the rest of the Dragon Riders have been decorating his Hideout with twinkly lights and Toothless tails. They've also been rushing around for some ingredients from the farm and Phlegma's garden in hopes of making some delicious sandwiches for everyone.
Doesn't that sound like a party!
But the best thing of all is that the Headmaster has a special sale at the Trading Post for Hiccup's Dragon Armor and is granting an exclusive time-limited quest. Vikings will be able to receive a special insignia that can be placed at their Hideout when completing it. So, from a sale to a gift all this is just right darn amazing!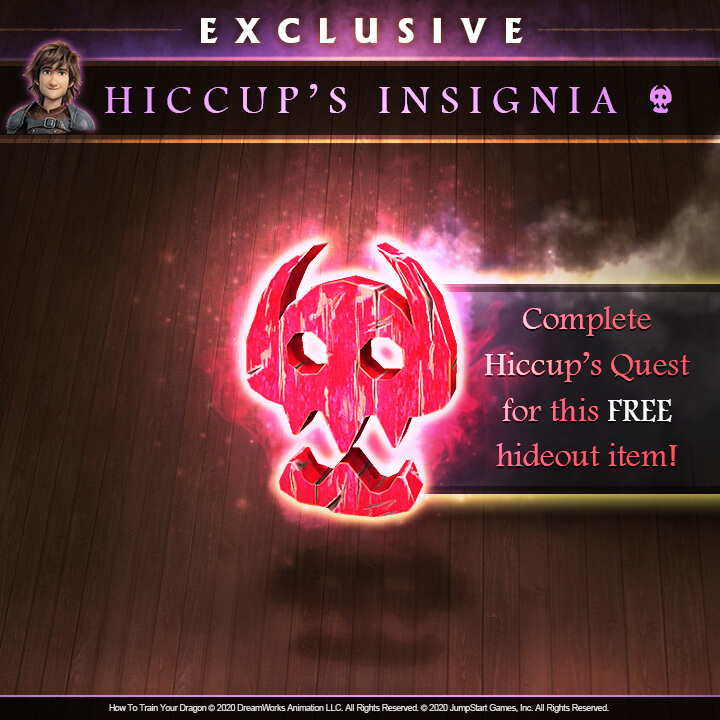 Vikings ready to celebrate Hiccup can head to School to embark on this limited-time adventure alongside Hiccup and the rest of the Dragon Trainers at campus!
Fri, 02/28/2020 - 09:30
#3
Free gift! Thanks Hiccup!
Thanks! It looks pretty cool on my hideout's wall!
__________________
PROUD ELDER OF DUST RACERS!!!
Username: Kaizar The Sneak
Tribe: Ingerman
Clan: Dust Racers
Previous Clans: True Heart of Gold, Fire Furiez, WARZONE
Favorite Minigame: Battle Tactics
Favorite Game: Maces and Talons
Favorite Hangout Spot: Melody Island
Trophies: 8,400+
Signature Main Dragon: Surge (Triple Stryke)
Signature Thunder Run Racing Dragon: Powder (Dreadstrider)
Signature Battle Tactics Dragon: Spike (Elder Sentinel)
Signature Battle Event Dragon: Heathz (Prickleboggle)
Signature Special Ops Dragon: Bag and Drag (Zapplejack)
As an in-game character, I'm a a stealthy viking of the Ingerman tribe who prefers to stay to himself. I'm an avid Thunder Run Racing Flyer and Battle Event competitor as well as a seaonsed Dragons Tactics Fighter. Right now, I'm studying freak, dragon hybrids such as the Dreadstrider and Skrillnapper. On my free time when I'm not racing or battling dragon hunters or studying dragons, I like to play Maces and Talons with Heather and Fishlegs.
Maces and Talons Champion!!!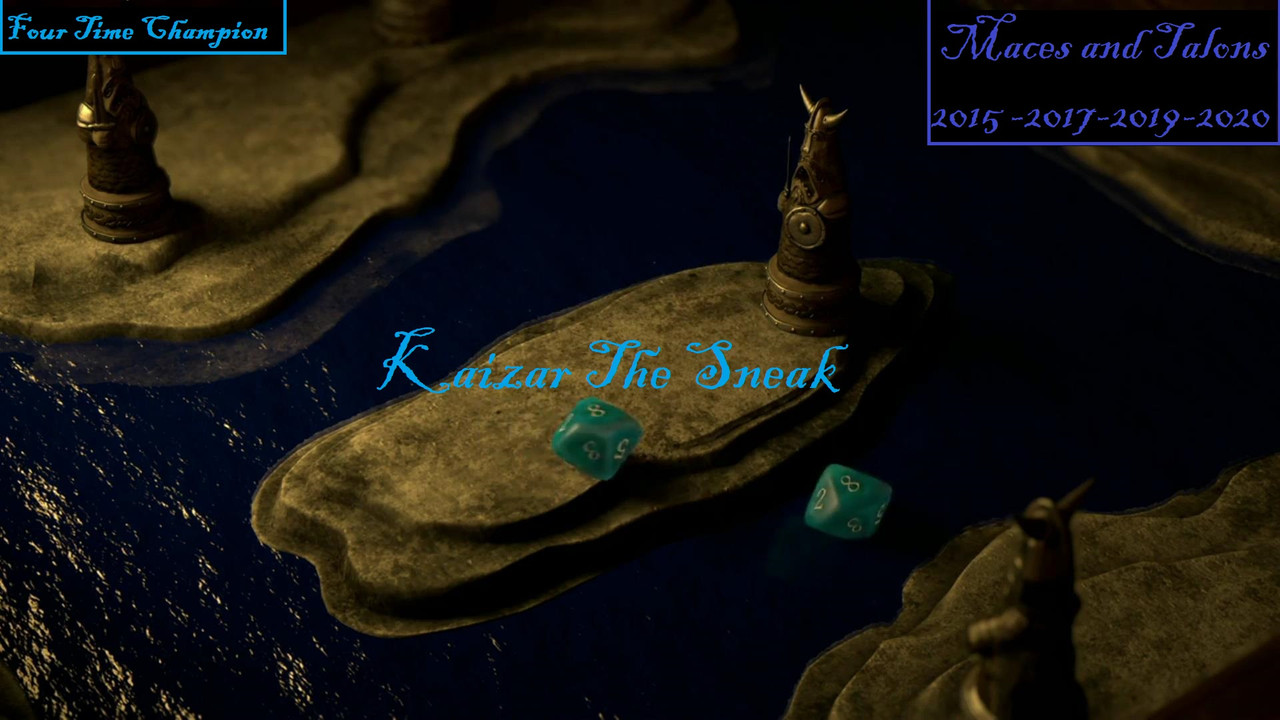 Only The Smartest Survive...

-----------------------------------------------------------------------------------------------------------------------------------------
In real life, I'm a Computer Science Major transfer, and I like to play Chess, learn Spanish, build robots, and code websites and programs, as well as build with LEGO on my spare time. (Besides playing School of Dragons of course!)
I also am a Creationist who loves to study, watch, and learn more about the wonderful world that God has created for humans, and the importance humans have in caring for nature.
I fell in love with HTTYD a few years ago, when I watched the first film. Since then, I've watched every TV episode and movie about HTTYD and even written two full-length, fan fiction book as sequels to HTTYD: The Hidden World.
I'm also a huge fan of Big Hero 6 - and would love to think I'd be accepted into the San Fransokyo Institute of Technology if it existed. Hiro and Tadashi can be alot like me at times.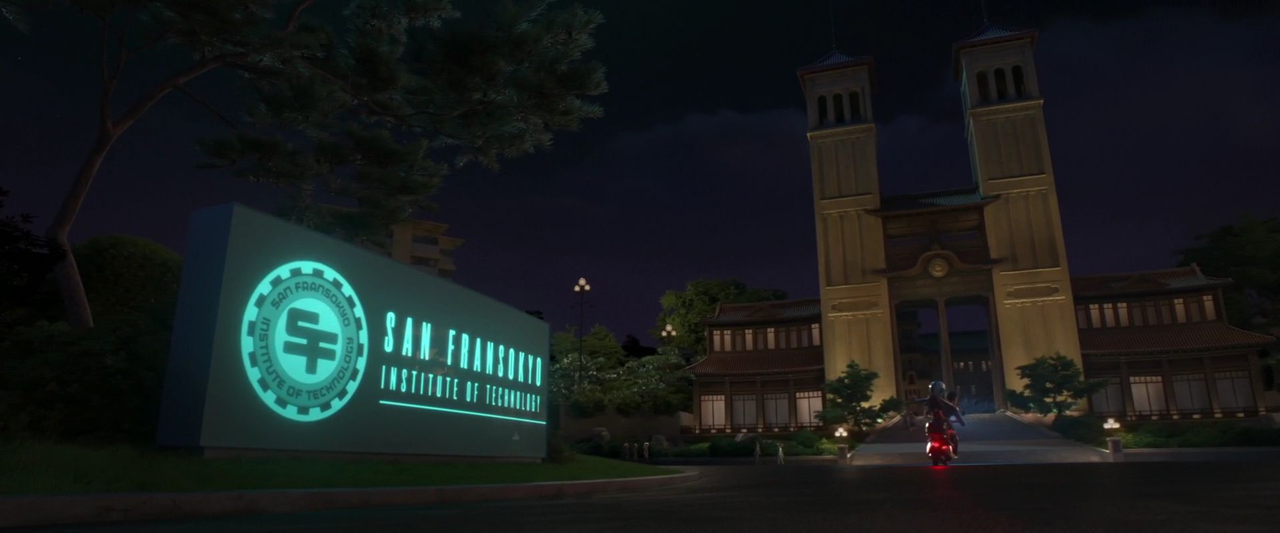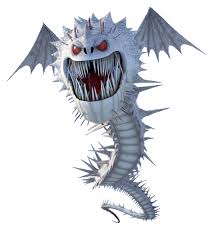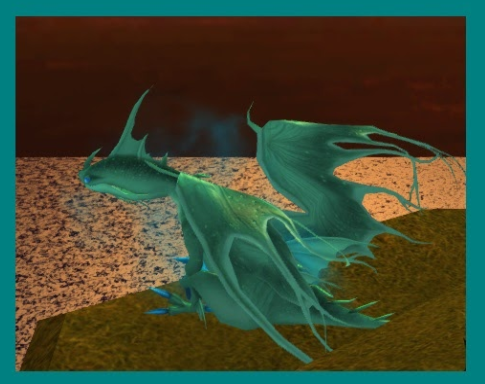 Who's online
There are currently 28 users and 153 guests online.