End of Light Fury Confusion
A few days ago, I went onto the HTTYD official website, and here's a screenshot from the front page: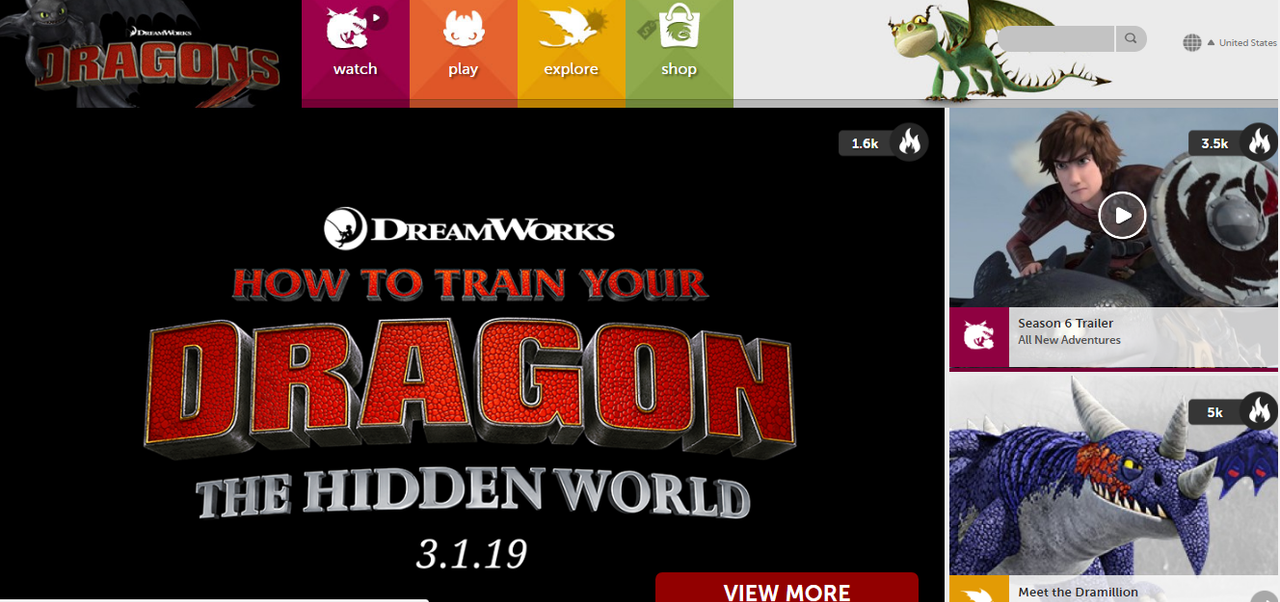 It is getting more exciting! Anyway, I clicked the "view more" button and it said, "You are leaving httyd.com" or whatever, and it took me to https://www.dragonshiddenworld.com/.
Read the synopsis! It says a "female Night Fury" Not this "Light Fury" that an article helpfully caused confusion about. It is confirmed that they will meet another NIGHT FURY! THE SAME SPECIES AS TOOTHLESS! I told you Dreamworks wouldn't let us down!
Mon, 05/07/2018 - 09:02
#1
Finally!!! I wouldn't really
Finally!!! I wouldn't really like to see a white/albino night fury or a light fury or anything else except a nother night fury. I mean if they added a light fury, which I am sure would be very rare just like the night fury, the night fury would not be the only species that is near extinct. Now that they will find another night fury, Toothless will loose his rarity as the only night fury yet but in a more nice way (that is just my opinion).