Emmy The Parakeet Is Gone...
I've had Emmy for month's... She passed away early this morning... I was unable to say good-bye... I haven't seen her in a week due to my Dad having Corona virus... She was at his house... So I was shocked when I called my Dad to check up on them and he told my lil' Emmy was gone... I'm in a fury of emotions raging... Here is what she looked like before she passed away..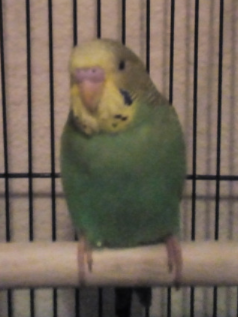 Mon, 07/06/2020 - 18:53
#3
bloop
I had a similar situation with my first bearded dragon TJ. He was 4 and passed away from an unknown cause as well just after my oldest cousin got married - that was about 7, 8 years ago now. I got my current bear hideSniper a week later around Rosh Hashana (the Jewish New Year) in honor of him since that's when I first got TJ. We used to do an open house so I got to show him off. We'd stopped doing it by the time I got sniper so she didn't have the same experience
Mon, 07/06/2020 - 19:15
#4
Ok, this is not the time...
Alright...I'm just gonna say this. I'm sorry for your loss with your bearded dragon, but this is not the place to express all the information that you did. It's very innapropriate to just throw in something like this when someone is grieving.
It's better to say something along the lines of "I understand your pain." or "I'm so sorry for your loss. I understand how difficult that an be" or saing something even remotely sympathetic.
Saying your entire experience on someone's thread devoted to their tragically lost pet comes off as attention seeking and honestly, quite insensitive. You even make it sound like you're proud of what happened and want to show it off to the world, which is frankly weird. You said nothing about Lady's situation and only about yourself, and I find that rather disgusting. So, please consider your words more carefully in the future.
Mon, 07/06/2020 - 19:31
#5
bloop
I guess I was sort of giving too much information. Thanks for your feedback Hookless. Sometimes my brain just does that (I'm high functioning autistic so it's hard to filter sometimes). I think that's because I was trying to say "I'm sorry for your loss" but I got a little side tracked. So sorry about that Lady. I really am sorry for your loss. I should've been more clear about that instead of going off in a tangent about my own experience with pets