EMBALA'S FAN SPECIES
EMBALA'S FAN SPECIES
Hi everyone! I've recently got into making fan species, so rather than posting them on their own, I decide to just make a thread instead! I've already posted the Harvest Hunter on its own, but I'm going to add it here anyway. I plan to make request threads for each species after I've released them. Hope you like and enjoy my fan species! :D
__________________
By the incredible ToshiLoshi, thank you so much!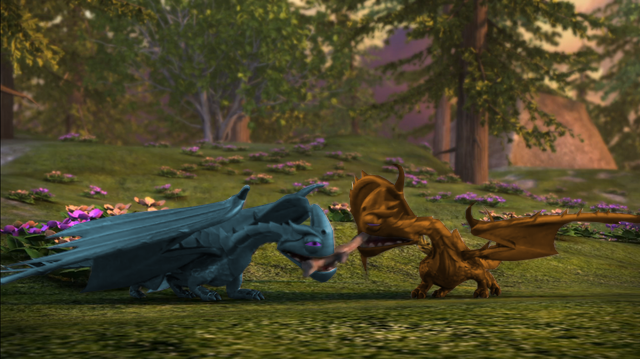 Wonderful edits of Tsunami and my Razorwhips by nathanviking!
Thanks to HummerTruck for taking these pics of me and Tsunami!
(Profile pic by RedHoodJason)
Random stuff about me! (In real life XD)
~ I enjoy writing, drawing, guitar and reading. I love all colours, but if I had to pick one, it would be blue. My favourite book series is Wings Of Fire! (I'm obsessed XD) ~
~ My favourite Movie/T.V shows are HTTYD one and two, Race to the edge, Gravity Falls and James Cameron's Avatar. ~
~ My favourite dragons species (in no particular order) are Skrill, Scauldron, Stormcutter, Deadly Nadder, Deathsong, Slithersong, Razorwhip, Light Fury, Seashocker, Dramillion, Flightmare, Hobblegrunt, Razorwhip ~
Have some cute, baby dragons! :D
Viking stuff...
Name: Embalathedragonhatcher (Just Embala for short!)
Title: Senior Scauldron Whisperer
Clan: The Dragon Racers
Occupation: Huntress, artist, and amature healer
Trophies: 397 (lol I need to race more often)
Member?: Not usually, but just for the next three months!
Trainer points: 134334
Stars: 2 and a half gold stars
Adventurer level: 40 something? I forgot...
Dragons: 28
Favourite activities: Flying, racing, battles, taking screenshots of my dragons, farming…
Friend code: EZCTZF Friend me!
Embala OceanHeart is a young, dragon loving viking, who currently resides in Berk. She also has a hideout on a small tropical island, where she often travels to study wild dragons. Embala taught herself the art of tracking and has quickly become become an advanced dragonologist. She bonded with her first dragon Tsunami after the scauldron rescued her from a huge tidal wave. Soon after travelling to Berk and defeating a rogue hunters ship, she rescued Volcanus. An adult male sand wraith whos sand fire had been used to fire up the hunter's ship's engine and make glass for the ships weapon hoard. Many more dragons were to join her team after, and more dragons are to come!
My dragons (Organised by class)
Blazewing - Male Monstrous nightmare (Brother to Duskflap)
Duskflap - Female Monstrous nightmare (Sister to Blazewing)
Embershot - Male Singetail
------------------------------------------------------------------------
Geode - Male Gronckle
Amethyst - Female Gronckle
Groundsplitter - Male Whispering death
Brittlespine - Female Whispering death
Tunneltwister - Male Whispering Death
Snowberry - Female Groncicle
Lava Chaser - Male Eruptodon
Kilauea - Female Eruptodon
------------------------------------------------------------------------
Lavender - Female Deadly nadder
Sharpthorns - Female Deadly nadder
Thistle - Female Deadly nadder
Rosebud - Female Deadly nadder
Porcupine - Female Deadly nadder
------------------------------------------------------------------------
Fuchsia and Violet - Female Hideous zippleback
Rhythm - Female Deathsong
------------------------------------------------------------------------
Tsunami - Female Scauldron (Best battle dragon)
Volcanus - Male Sand wraith (Best racing dragon)
Echo - Male Thunder drum
Lagoon - Female Thunderdrum
------------------------------------------------------------------------
Skydancer - Female Razorwhip (Nickname Sky)
Sunburst - Female Stormcutter
Swordtail - Male Razorwhip
------------------------------------------------------------------------
Nightshade - Female Triple stryke
Vespa - Female Triple stryke
Indigo - Female Skrill
------------------------------------------------------------------------
Fanspecies/oc dragons (Not ingame)
Auklet - Female Scauldron (Daughter to Tsunami)
Prickle - Female Deathgripper
Jaguar - Female Night fury
Moonflower - Female Light fury
------------------------------------------------------------------------
Heliconia - Female Plume tail (Fan species by me)
Butternut - Female Harvest hunter (Fan species by me)
Kumquat - Male Harvest hunter (Fan species by me)
Kingfisher - Male Storm tail (Fan species by Wild Vanity)
Cuckoo - Female Gluespit (Fan species by Chameishida)
Quartz - Female Crystalize (Fan species by ImDerpySheylaYT)
Tinsel - Female Cristmas wreath (Fan species by AndreaEaston)
------------------------------------------------------------------------
Screenies!
Photobombed by a yodeling eruptodon XD
Exploring the forgotten dragon nest (spooky!)
Unlocking the secrets of the dragon eye...
Indigo exploring the majesty of the mountains
Baby Sunburst and Lavachaser (Idk what else to put lol)
------------------------------------------------------------------------
Welcome to the Art Corner!
Big thanks to all the artists who made me the fantastic art below :D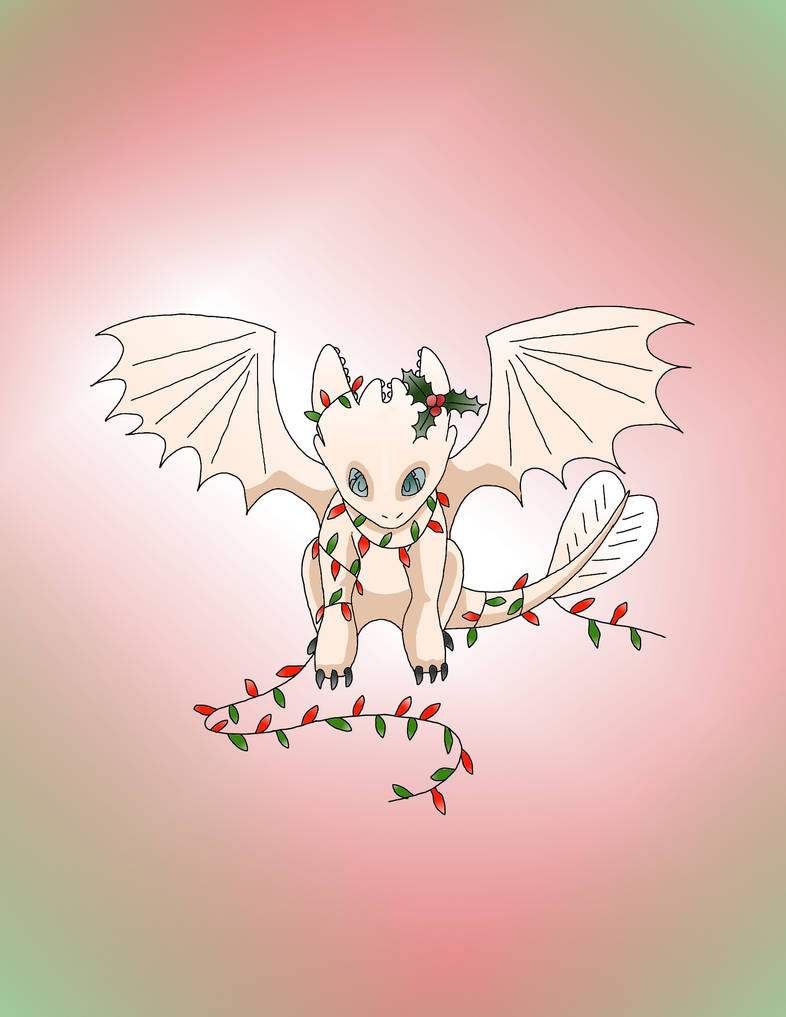 Secret Santa gift by RedHoodJason, thanks so much and Merry Christmas!
My first ever dragon ingame, Volcanus, by LissaFish!
Tinsel the Christmas Wreath by AndreaEaston!
Awesome pic by RedHoodJason! (Just had to put this here again!)
This adorable derpy edit of Tsunami and Embala is by X Katerina Pettrova X
My nadders, Lavender and sharpthorns by the absolutely amazing Mistyshadowz!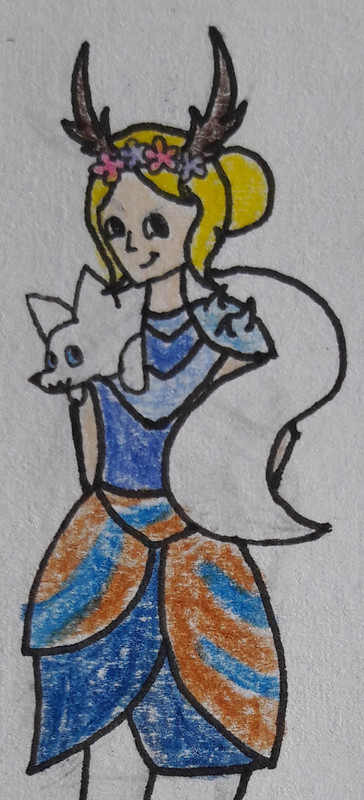 Credit to Zikta for this beautiful portrayl of my viking Embala!
Kingfisher the Stormtail by Wildvanity!
Tsunami the Scauldron and Prickle the Deathgripper both done by ImDerpySheylaYT!
Thankyou to Chameishida for Cuckoo the Gluespit, in adult and titan form!
Jadetalon the Jewel Spinner by DyliehIdol1214! Thankyou so much!
Quartz the Crystalize by ImDerpySheylaYT! (Seriously, your art is awesome!)
It's Prickle again! Credit goes to Andrea Easton for this amazing drawing!
Sharpthorns by Purple Holking! (Aka The Blobfish Queen!)
Jaguar the Night fury by LisaFish!
THE END!
(And don't return!)
XD
Tue, 11/20/2018 - 20:00
#1
Introducing... the Harvest Hunter!
Harvest Hunter
Class: Tracker
Fire type: Golden sparks and torch like beam of light
Features:
- Leaf like tail
- Wave shaped back spines
- Uniquely patterned scales
Abilities:
- Prehensile tail
- Incredible sense of smell
Colours: Varying shades of orange, green, brown and yellow
Diet: Pumpkin, gourds, dragon nip
Habitat: Viking farms and crop fields (Autumn)
Status: Common
Trainable?: Yes
Development and concept
The Harvest Hunters body shape is based off of that of a Flightmares, with its main appearance supposedly resembling a pumpkin. This is an autumn/harvest based dragon designed for the fall season.
Description
"Mischievous and cheeky, the small but fierce Harvest Hunter has earned its name around villages for robbing local vikings of their autumn crops, especially pumpkins! Once culled of and chased out of Berk for devastating farms, Harvest Hunters were previously renowned as a nuisance and treated the same as all dragons, vikings following the popular phrase "kill on sight". But, after the union of vikings and dragons, the Harvest Hunters have returned once again for the dreadfall season, ready to be trained!"
Physical Appearance
One of the smaller dragon species, the Harvest Hunter grows to about the size of a viking's hand. They usually come in shades of orange, green, brown and yellow mimicking the crop fields they call home. As yet another method of camouflage, their tail is shaped like a leaf. Beautiful unique markings run down the lengths of their bodies, complemented by a wavy crest and spine.
Abilities
Torch fire
Instead of projecting a regular blast of flame, the Harvest Hunter produces a series of sparks in its throat to trigger a beam of bright light. This is usually used to help the dragon find its way in dark conditions, but can be used as a method of defense by a quick flare of light in its attackers eyes, giving the dragon a vital few seconds to escape.
Sense of smell
The Harvest Hunter has an extremely good sense of smell, and it is often said that it can pick up the scent of viking farms from hundreds of meters away!
Speed and agility
Lightweight bones and and powerful wings make the Harvest Hunter a quick and nimble flyer. In addition its small size allows it to maneuver through gaps that larger dragons can not.
Strength
Despite the Harvest Hunters size, it can pack a powerful punch with its sharp bite. Although it can only lift a little on its own, when a swarm unites, there is almost nothing they can't lift.
Weakness
Although its size can play as one of its advantages, the Harvest Hunter can become easy prey to larger dragons due to this. It can easily be crushed by large boulders or fallen objects.
Behaviour and personality
Although they can be slightly cautious at first, Harvest Hunters are naturally curious dragons. During their crop raids on viking farms they have been known to collect or gather small objects they may find interesting and carry them about. These dragons are extremely social animals and will get lonely when separated from their swarm. They form close bonds with any friendly being they come across, whether it be viking, dragon or even animal.
Migration
Harvest Hunters are one of the few dragons to follow a yearly migratory pattern, hopping from island to island until they reach Berk in the Autumn, where they stock up on on crops ready to move on to the next island. Here they go into hibernation for the cold winter months. After this they awake in the spring to nest and raise their young. Then the swarm moves on once again, lounging in the warm summers sun until they reach Berk just in time for the Dreadfall season, the cycle beginning again. The Huge swarm of dragons splits up into smaller groups of about fifteen to twenty five dragons.
Nesting and young
Harvest Hunters pair for life and raise one or two chicks a year. They build a delicate forest floor nest made of bracken, grass and soft moss. Both parents help care for the chicks, taking turns gathering food and keeping guard. Parents and grown young form tight bonds and stay close together throughout their lives.
Taming and care
All it takes to befriend this dragon is kind words, a sprig of dragon nip and of course, pumpkin!
As for care Harvest Hunters enjoy plenty of attention and like a temperate stable with a warm spot for them to bask in the sun. Fresh crops in their food trough is always a must. Harvest Hunters will gladly perch on your shoulder or wrap around your hand to accompany you on adventures. But, remember when winter arrives to give them a warm sheltered spot to hibernate.
Facts and Trivia
- It is said that these dragons were used as makeshift candles and kept in
jars, bottles and at one point carved pumpkins! Hinting at the fact they were
perhaps used in Jack o lanterns.
- Harvest Hunters have been known to accidently set fire to crop plots when
activating their fire power with a shower of sparks.
- Although meat isn't part of a Harvest Hunters diet, with good training they
can be taught to catch fish and small rodents for their owners.
Adoptable/request thread
Click here! (Open)
Who's online
There are currently 18 users and 97 guests online.