Editing pictures
Hi everyone!
I just learnt how to edit pictures!
I'll edit yours.
Rules-
1. One per person
2. First in first edited
3. Don't make the request impossible
4. I have the right to decline in it's too hard
5. HTTYD/SOD related stuff only
6. You must credit me
Form-
Dragon/ Viking
Picture-
Picture to edit-
Changes:
Colour changes-
Patterns-
Extra-
If your picture has more then one character to edit, you must fill in a form for each one.
Here are examples of my work-
http://forum.schoolofdragons.com/content/can-somebody-please-drawedit-my-night-fury
__________________
*UNDER CONSTUCTION*


Backstory-
VexyLu's family were warriors.
They have lived on Berk for generations.
Always training, VexyLu was an expert fighter.
She was also smart, logical, strong and very pretty.
She had fought countless people, all had failed to win.
But VexyLu's parents wanted her to be even better.
She was enrolled in school of dragons, so she would be unstoppable.
As soon as she enrolled, Berk was under attack from dragon hunters.
VexyLu was there and was required to help the dragon riders.
Apon mounting toothless, VexyLu successfully helped defeat the dragon hunters.
That is when she noticed there was a trapped dragon.
VexyLu picked the lock and there was a magnificent, purple sandwraith.
VexyLu and the dragon immediately bonded.
She called her Nibbles.
And that is how VexyLu became a dragon rider.
Since that day, many years ago VexyLu has been on countless adventures with Nibbles.
They have helped many Vikings around the school and Berk.
They have dealt with many enemies like; a death song, dragon hunters, green death, and more.
VexyLu has helped discover an ancient Viking civilisation.
Along the way, VexyLu has trained many other dragons.
VexyLu joined the Berk guard.
Every time an enemy ship approaches, it is taken down quickly.
She often rescues dragon eggs from the sinking ships.
VexyLu has a hut on dragons' edge.
She lives partly there, and partly at Berk.
In her spare time VexyLu enjoys hanging with her friends, racing, helping new students, and of course training.
She is an even better fighter than before and her parents are proud.
You can often find VexyLu at the training grounds, Berk, the edge, or ice storm island.
She often patrols these areas, looking for dragon hunters.
TBC
Personality-
TBC
By FireFlash
By TosiLohi
By Bluemoon20523
By Werewolfgirl1253
~
*WORKING ON DRAGON BACKSTORIES*
Dragons-
Sandwraith- Nibbles
Nibbles is my first dragon that I rescued from a cage.
Groncicle- Vexy
I found Vexy on johann's ship. I helped her find her way back to ice storm island.
Nadder- Lulu
I got Lulu out of the hatchery's collection of eggs.
Death song- Melody
I rescued Melody from her mum's nest, after she was abandoned by her.
Armorwing- Armor
I saved Armor from dragon hunters and she bonded with me.
Smokebreath- Smog
Smog is the second smoke breath I got. I won him in battle.
Smokebreath- Skyfog
Skyfog is the first smokebreath I got. I also won her in battle.
By Nightfuryatom4
Whispering death- Groundwhisper
I got groundwhisper after finding her egg in the tunnels under Berk.
Whispering death- Groundquake
I won groundquake in battle.
Whispering death- Groundshake
I also won Groundshake in battle.
Whispering death-
I won Is battle.
Screaming death- Screech
I won Screech in battle.
Razorwhip- Cut
I found Cut's egg in an abandoned ship.
Razorwhip- Snip
I won Snip in battle.
Hotburple- Grunt
I won Grunt in battle.
Snafflefang- Fangsnaffle
I won Fangsnaffle in battle.
by dogloven
Flightmare- Frightmare
I won Frightmare in battle.
by Scarfywings
Moldruffle- Mold
I won Mold in battle.
by Umbreon27
Speed stinger- Sting
I won sting in battle.
By Okamisusi
Fireworm queen- Helios
I won Helios in battle.
Shockjaw- Helpfulwarrior
I won Helpful warrior in battle. I named her after one of my friends.
Hobblegrunt- Wobbles
I won wobbles in battle.
Snafflefang- Fangsnaffle Jr
I won fangsnaffle in battle.
Eruptadon- Flare
I needed help, and didn't have a dragon that could fly into the depths of a volcano, so I got Flare's help.
Singetail- Frizzle
I saved Fizzle from being auctioned by dragon hunters.
Flamewhipper- Firelash
Firelash stowed away on my dragon, after my journey on impossible island.
Snowwraith- Blizzard
~
~
Hi guys!
The following part of my signature is currently under construction.
I plan on doing a lot more with the art I have drawn for me.
I am currently looking for people to draw my dragons, so if you think you can draw one, please DM me.
Thanks!
Adoptables-
*Im working on including names, etc
Scenseredshocked, my Shellfire, by Bluemoon20523
Hibiscus, my Sequin Wing, by Flowercrystal
Amethyst, a FriendFriend draggo, by 1flower
Stormrider, a Stormchaser, by Scarfywings
Sunfly, a Gardendigger, by Scarfywings
Galaxywhip, a Vesupa, by Bavelly
Peach, an Infertide, by Alicornbrodie
DeathSky, a baby nightfury, by Nightfuryatom4
Mysterystripes, my Marshtiger, by themasterplan47
PurpleFuzz, my Woolly Howl, by Wutend Bonfire
~
Thank you to all the amazing artists who have done art for me!
Fri, 03/17/2017 - 19:29
#1
Request list DNR
Done
Started
Not started
1. Aperturenightfury12345
2. Archery and dragons
3. Zikta
4. Shamara30
5. StormcutterStar
(Unlimited spots)
Sat, 03/11/2017 - 19:24
#2
starshadow?    
starshadow?
__________________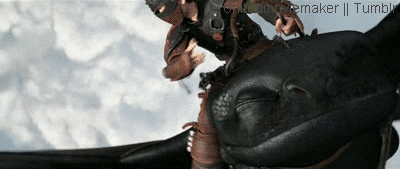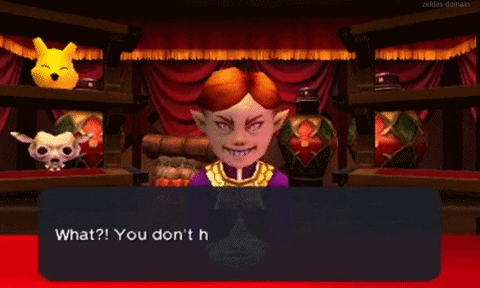 what redeads do in their spare time
Captain "Fatula gone Cray
My Dragons:
StarShadow: credit to MetaBoltPhoenix
ShadowWhisper
Sat, 03/11/2017 - 19:33
#4
MEEEEEEEEEEEEEEEE
Dragon/ Viking- Dragon
Picture-
Picture to edit-
Changes: red eyes and red eye marking
Colour changes- red
Patterns- none
Extra- scar going from over her right eye to her left lip like this:
(edit by me)
THANKS!!!
__________________
I am accepting art requests. The things I will draw and edit are vikings, dragons, non-HTTYD edits, and some animals like horses. PM me with any questios.
Click here for my Deviantart!
Here's some info about me:
I aspire to be an animator for Dreamworks or Disney!
I am 16 years old.
I am a girl.
My name is Morgan, so if you want, you can call me that.
I love Harry Potter and HTTYD.
I am a proud Mugglenorn Slytherin, determined by the Queen, J.K. Rowling herself!
​I am a member of the Resistance.
Name: Kinetic
Cross-Bred: 70% Woolly Howl/ 30% Sand Wraith
Species: Arctic Wraith
Biotech: 70% robot
Cyber Ability: Can create a plasmetic barrier through the cyber space that blocks out hackers
BLACKBIRD HAS BEEN ASSASSINATED. THIS IS INTREPID.
He is, without a doubt, the happiest Night Fury ever. he is injured in the same way as Toothless, being his second cousin and all. He's bubbly, but can be kind of....clueless.
Glacierstorm by AnoraSterkinstein!!! TYSM!!!!!!
Isnt it amazing? Such TALENT!
Sonicala (M) Silhouette (F)
Shadowbreath (M) Razorwing (F)
Carmen (M) Tia Dalma (F)
Comet (F) Toxin (M)
Reaper (M) Phoenix (F)
Folklore (M) Alpha (F)
*Deep breath*
*Straightens nonexistent tie*
*Exits in silence*
Sat, 03/11/2017 - 19:37
#5
Hi I will start yours
Hi
I will start yours soon.
You still haven't seen the drawing I did for you?
Sun, 03/12/2017 - 05:19
#8
Gless?
Form-
Dragon/ Viking Dragon
Picture-
By me
By Nessie
By Nessie
By donnala
By LunarPride
By LunarPride
By me
By me
By Archery and Dragons
By LunarPride
Picture to edit-
__________________
Hi and welcome to my
siggy!
Hi guys! Let me tell you something about me :)
My viking name: Zikta
Short viking name: Zit
Main dragon: I haven't got a main dragon because I love all my dragons the same
My country: Poland
My hobbies/interests: Doctor Who, My Little Pony, How to train your dragon, cats, dragons, reading
My viking, Zikta by talented TosiLohi
My Night Fury Gless by me
Amazing edit of Gless by Georginia47
Little and cute Christmas Bird by Selethesis
Zikta by amazing TosiLohi
Stratus the Mountain Davus by super-talented Megaboltphoenix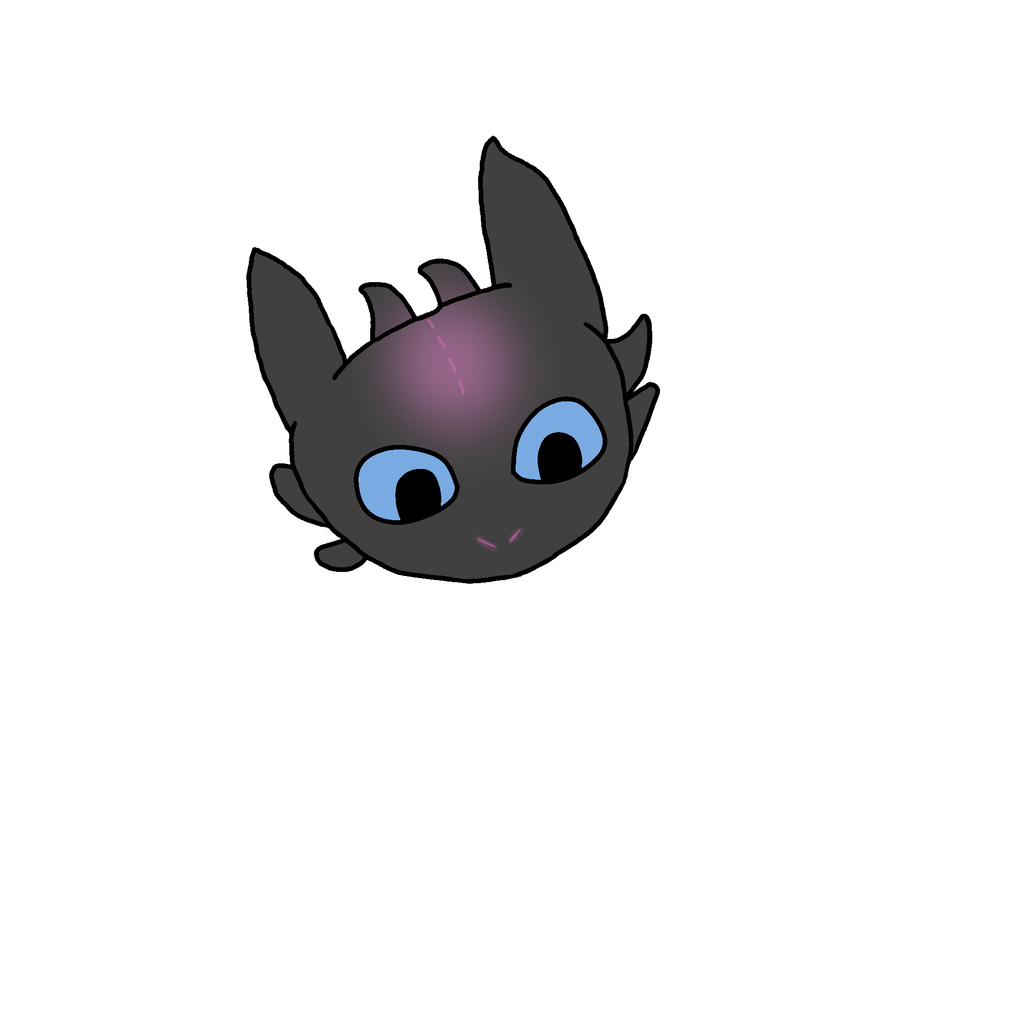 Wonderful Gless' headshot by FloofQueen
Fantastic Gless' headshot by Nessie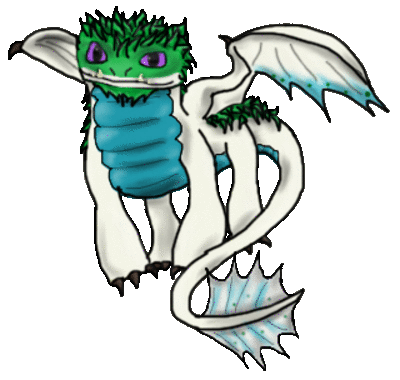 Absolutly cool blinkie of Śniegopuch the Woolly Howl by Nessie
My Sand Wraith Maze by talented donnala
Edit of Gless by me
Amazing Gless' headshot by donnala
Fantastic Gless blinkie by Nessie
Amazing drawing of Maze the Sand Wraith, base by Megaboltphoenix, coloured by Vanilia Viking
Maze by amazing dogloven
Błyskawica the Speed Stinger by fantastic Nessie
Maze by super talented Nessie
Maze by talented drawer Azura
Verto the Bloodtooth by spectacular Sand Wraith Girl
A full body view of Verto by amazing Sand Wraith Girl
Absolutly adorable edit of Gless by donnala
Super cute edit of Gless by LunarPride
Edit of Gless by awsome Werewolfgirl1253
Fantastic edit of Błyskawica by LunarPride
Śniegopuch by amazing donnala
Dico, my Signature Protecter by amazing Werewolfgirl1253
Neon, my Signature Dragon Guardian by magnificent Witcherforever
Edit of Gless by epic VoSpader
Stolmo the Sprectral Leviathan by legendary Wunted Bonfire
Edit of Gless by amazing Lovlytigerss
Adorable Night Fury base by Megaboltphoenix
Another amazing Night Fury base by Megaboltphoenix
Another fantastic base by Megaboltphoenix
Another spectacular base by Megaboltphoenix
Another cute Night Fury base by Megaboltphoenix
Drawing of Błyskawica by one and only Laykary
Drawing of Śniegopuch by super talented Laykary
Super cool Gless blinkie by Laykary
Pixel Gless blinkie by fantastic kimbenoso
Gless in chibi by amazing Vanilia Viking
Really cute drawing of chibi Śniegopuch by Vanilia Viking
Chibi Maze by talented Vanilia Viking
Adorable drawing of Błyskawica in chibi by Vanilia Viking

Śniegopuch by magnificent Okamisusi
Super drawing of Błyskawica by Okamisusi
Mig the Night Terror by amazing Chrisanthimum
Chameleon, my Signal Fire by wonderful donnala
Vilnox, my Roaming Sand Devil by unbelievably talented ScarfyWings
Gless by amazing nightfuryatom4
Shrimp the Wind Walker and Mig the Night Terror by so talented Azura
Zikta by epic TosiLohi
Zikta by one and only TosiLohi
Flitzy, my Night Hunter by super-talented Bluemoon20523
Edit of Gless by fantastic Cinderflower
My Beastly Rectangular called Tiger by amzing donnala
Achindus, my Ukrainian Mistus by legendary Megaboltphoenix
Edit of Gless by talented artist and very good friend LunarPride
By magnificent LunarPride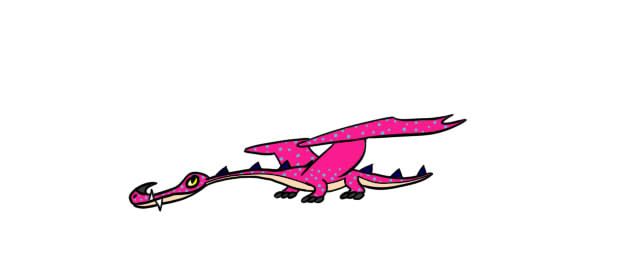 Shrimp by one and only FloofQueen
Edit of Gless by me
Edit of Gless by me
Lovly drawing of Gless by Laykary
Edit of Gless by me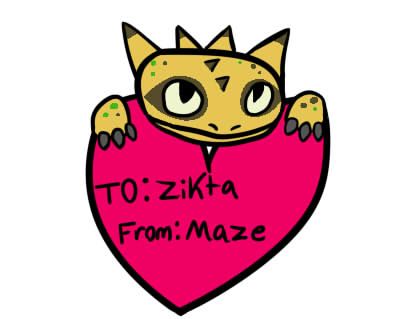 Maze and his valentine for me by very talented FloofQueen
Gless by one-of-a-kind wildfire78
Valentines day Gless by amazing donnala
Bleetus, my Ice Piercer by a very good artist, ScarfyWings
Gless, gif edit by me
Zikta by magnificent VexyLu
Speed Stinger base by super amazing Megaboltphoenix
Megaboltphoenix's adorable Night Terror base
Gless by talented Bluemoon20523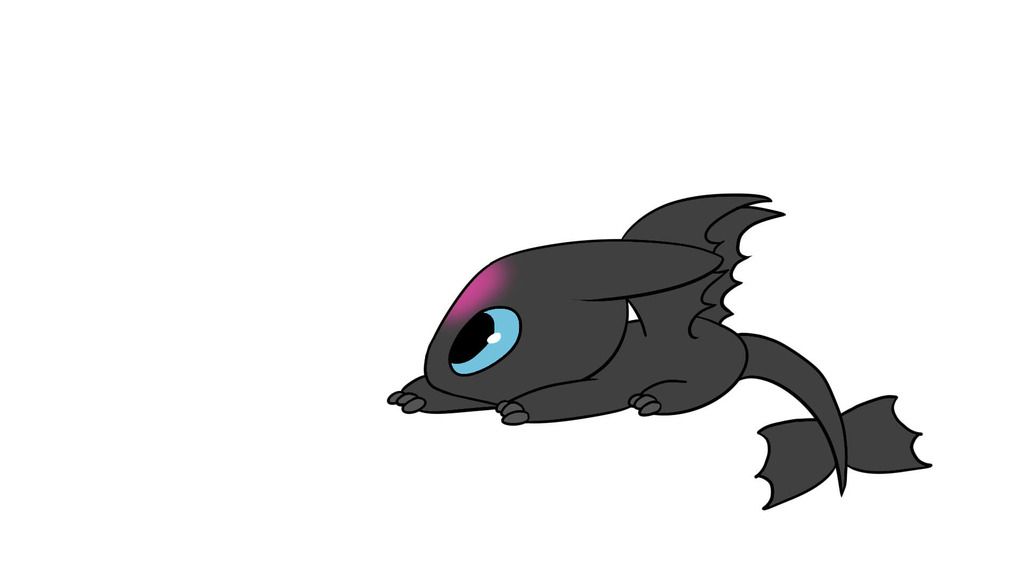 Very cute drawing of Gless in chibi by FloofQueen
Vin, my Vesupa by o-so-talented Bavelly
Spectacular drawing of Maze by Okamisusi
Zikta by awsome LuvStarz
Adorably cute edit of Gless by Werewolfgirl1253
Edit of Gless by so talented artist and editor Archery and Dragons
Zikta by TosiLohi, one of the best artists I've ever met
Drawing of Gless by epic LunarPride
A "friendship edit" by my bff EvelynFreya
Hydroplasma, the Solarflare Skrill by legendary Wunted Bonfire
Astilla the Garden Digger by o-so-talented ScarfyWings
Zit and Gless by legendary artist kimbenoso
My Infertide, Allis by amazing Alicornbrodie
Ter, my Vesupa by epic Bavelly
Easter Gless by o-so-talented Laykary
Maze wishing happy (related) Easter by amazing umbreon27
Gless by epic ScarfyWings
Maze by legendary ScarfyWings
Headshot of Błyskawica by one-of-a-kind Okamisusi
Sun, 03/12/2017 - 05:38
#9
Sun, 03/12/2017 - 08:35
#11
Dragon
Dragon :StarShadow
Picture:
Changes:
Color changes: none
Patterns: Darker blue around both eyes
Extras: none
Sun, 03/12/2017 - 19:15
#13
No! Bad Tigerus and Euphrates!!! Do not eat my subject!!
Omt! Your edit of Astrid is sooo good!!!!! I love how you kept the textures! Can you edit my Deadly nadder?
Pic to edit:https://goo.gl/images/Zbkl0A
Dragon
Color changes: Skyfire is mainly blue, and her details are red.
Form:I don't know what that means.
Patterns:none
Extra: none
__________________
Hello! I am Shamara30! I am new to the forums but I've been watching and I have read a few fanfics too!
I plan to do more with this!&
(Profile pic edited by Varku)
Post in your signature if you agree! (Made by MegaboltPheonix)
My OCs
Name:Shamara
Age:17
Backstory: http://forum.schoolofdragons.com/content/how-i-trained-my-dragon-1
Appearance: working on it!!!
Weapon:A gronkle iron staff that the ends light on fire. It can also split in half the long way to reveal a leather sheet that works like her own version of Hiccup's flight suit.
Personality: when Shamara sees something she has to know how it works. This makes her good at quite a few things because she knows about them.
Skills:fighting,singing,and flying with Carmen
Dragon:Carmen
Species:deathsong
Unique traits: just as chicken makes Stormfly go faster eel makes Carmen go faster. It brings her speed from 17 to 19 and natural training makes it 20
Pet Dragon
Name: Coal
Species: terrible terror
Colors: black with a grey underbelly and highlights
Other: Shamara has a thin scar across her left eye. She made matching necklaces in the shape of a music note for her and Carmen. She is the leader of a team of Dragon Riders called The OS Dragon Riders.
Name: Vanessa
Age:18
Backstory: no one can know. When Vanessa was five years old her village was attacked by dragons. Her father sent her and her mother into the woods to hide while he defended the village. On their way to the safe house they had built they were attacked by a monstrous nightmare. Sadly Vanessa's mother died protecting her. Ever since then her father has hated dragons. Even worse he blamed her for what happened. He disowned her. While living on the streets she befriended a singetail and named it compass. This made matters worse between her and her father. Now he not only banished her from his life he also seeks to kill her. Vanessa is on the run when she comes across an ally who is also her father's worst enemy. But they cannot know her secret. Everything she had built up would be lost if they knew the truth. She would be cast out if they knew who her father really was.
Haha! Now you must live with this until I write it!!!! MWAHAHAHAHA!!!!!!
Appearance: black hair, Brown eyes
Weapon:sword from her father
Personality:keeps to herself and in constant mental pain
Skills:sword play, herbal medicine and cooking
Dragon:Compass
Species:Singetail
Unique traits: he always knows which way is north which is why he is called Compass
Name:Addi
Age:15
Backstory:Addi lives on berk a year after httyd 2. Life is good for Addi and her friends Shey, Robin and best friend Gustav but when they are enrolled in Dragon training their lives are turned upside down.
When a dangerous enemy approaches berk and the dragon riders call on them for help they must learn the true meaning of friendship and see how far they will go for each other.
Ha! Again!
Appearance: strawberry blond hair cut to shoulders, bright green eyes
Weapon: Shield like Hiccup's
Dragon:Silver
Species:Shockjaw
Colors:Grayish turquoise with silver fins.
And lastly...
Name:Naomi
Age:17
Backstory:the dragons have left many years ago and many don't believe anymore. But one girl does. When the dragons return led by an angry Toothless Naomi befriends him. Together they begin the search for Hiccup. Will they find him? (Not all the kinks worked out in this story.)
Appearance:Brown hair, eyes that appear to be changing color
Weapon:none
Skills: understanding dragons, sword play
Dragon: ha! You may not know yet!!!!!!!!
And now, meet my newest OC!
Name:Alyssa (Aly)
Age:20
Backstory: Aly's parents died when she was a baby leaving her in her uncle's care. One day, when she was five, her uncle took her in a fishing expedition but the boat was attacked by wild dragons. Her uncle sent her off in a small rowboat and Aly was never sure what happened to her uncle. After many days floating around(the oars had been lost to the dragons) she fell asleep. When she awoke she found herself surrounded by dragons and a young woman. She learned that the woman's name was Valka and she lived with and trained dragons.
Valka nursed Aly back to health and after that the thought of leaving never entered her mind. She grew up among dragons and even bonded with a yellow and green triple stryke which she named Hunter.
At the time of httyd 2 Aly was on a trip to find more dragons wounded by Drago Bludvist and take them to the sanctuary.
Appearance: she dresses like Valka and had similar hair.
Weapon: stick thing like Valka's.
Skills: Training dragons and thankfully, cooking.
Dragon:Hunter (triple stryke)< Other:Aly speaks dragonese since she grew up with dragons. /p>
Dragons I hope to get
Name: Echo
appearance: (both done by The talented VexyLu. Thanks!)
Here is baby Echo by nightfuryatom4! TSYM!
And here is my first Dragon, Skyfire! (Also by VexyLu;-)
Okay! I plan to do a lot more with this but thank you for reading my OCs!!!! So long dragon riders!!!!
Mon, 03/13/2017 - 00:42
#15
No! Bad Tigerus and Euphrates!!! Do not eat my subject!!
Yes. What is a "form" for future reference?
Mon, 03/13/2017 - 00:59
#16
"Form"
What I mean by form, is what you filled in.
It is what you call all the answers on a survey together.
It is a noun.
Example.
Form:
Name- VexyLu
Gender- Female
Etc...
Sorry, I am bad at exposing stuff.
Mon, 03/13/2017 - 22:05
#17
No! Bad Tigerus and Euphrates!!! Do not eat my subject!!
Thank you! Is there any way I could request another one when you have time?
Mon, 03/13/2017 - 22:20
#18
Maybe...
Possibly, after I have finished everyone else's. You would be a waiting a little while though, as I'm really busy.
Mon, 03/13/2017 - 22:32
#19
No! Bad Tigerus and Euphrates!!! Do not eat my subject!!
No problem!!!! I just thought I'd ask.
Mon, 03/13/2017 - 22:41
#20
Your picture is complete....
But I'm having trouble loading the website I use for uploading pictures.
So hang in there.
Mon, 03/13/2017 - 22:51
#21
Tinypic...
Tinypic is down right now...
So I'll upload your photo when it works again.
Hopefully that is soon
Mon, 03/13/2017 - 14:38
#26
My Form
Hi! This is my form...
Dragon: Starlight the Night Fury
Picture:
(white with turquoise eyes)
Picture to edit:
Color changes: none
Patterns: none
Extra: nothing
Thank you!
__________________
StormcutterStar's Signature
WORK IN PROGRESS...
- - • - -
1. The Viking
2. The Dragons
3. The Adopted Dragons
4. The Clan
5. Toothless
6. Starlight
<•><•><•><•><•><•><•><•><•>
THE VIKING
Normal
Stormcutter Night Fury Deadly Nadder
Name: StormcutterStar
Gender: Female
Favorite dragon species: Stormcutter
Favorite dragon class: Strike
Clan: The Dragon Racers
By Pixel
<•><•><•><•><•><•><•><•><•>
THE DRAGONS
Sparkoda (Singetail) Tambu (Thunderdrum)
Pumpkin (Hobblegrunt) Shadow (Sand Wraith)
Solarya (Fireworm Queen) Tiamat (Scauldron)
Skydancer (Stormcutter) Zafiro (Deadly Nadder)
Adalinda (Devilish Dervish)
King (Timberjack)
Razorwing (Timberjack)
Lucky (Raincutter)
Tempest (Raincutter)
Silverwind (Razorwhip)
Zafiro
Gender: Male
Species: Deadly Nadder
Class: Tracker
Hatching day: 28th October 2015
------------------------------------
StormcutterStar's first dragon. This clever Deadly Nadder is the alpha of StormcutterStar's dragons. He enjoys sleeping, but won't hesitate to fight fiercely if his friends are in danger. Zafiro likes helping out with experiments in the school's lab.
------------------------------------
By Nessie
===============================================
By Sky and Ocean
<•><•><•><•><•><•><•><•><•><•><•><•><•><•><•><•>
Tambu
Gender: Male
Species: Thunderdrum
Class: Tidal
Hatching day: 29th October 2015
------------------------------------
Tambu is strong and stubborn like most Thunderdrums, but he also has a gentle side. He likes swimming and catching fish for his trainer. Although he might seem aggressive, he always lets baby dragons play on his back.
------------------------------------
<•><•><•><•><•><•><•><•><•><•><•><•><•><•><•><•>
Torch and Scorch
Gender: Male
Species: Hideous Zippleback
Class: Mystery
Hatching day: 5th November 2015
------------------------------------
This Hideous Zippleback is the most unpredictable dragon around. He has the odd habit of sleeping with his heads biting his tails. From the rider's point of view, Torch is the head on the right and Scorch is on the left side.
------------------------------------
<•><•><•><•><•><•><•><•><•><•><•><•><•><•><•><•>
Skydancer
Gender: Male
Species: Stormcutter
Class: Sharp
Hatching day: 6th November 2015
------------------------------------
The bond Skydancer and his rider share is very similar to the one between Hiccup and Toothless. Their friendship is really strong. This Stormcutter loves flying more than anything else.
------------------------------------
By Witcherforever
===============================================
By 1flower
===============================================
By Okamisusi
===============================================
By Archery and Dragons
<•><•><•><•><•><•><•><•><•><•><•><•><•><•><•><•>
Adalinda
Gender: Female
Species: Devilish Dervish
Class: Sharp
Hatching day: 29th November 2015
------------------------------------
Adalinda's name means noble serpent. This Devilish Dervish really dislikes getting dirty, so she always cleans her scales in lakes or rivers. She is usually calm, but gets angry very easily if she doesn't sleep enough.
------------------------------------
<•><•><•><•><•><•><•><•><•><•><•><•><•><•><•><•>
Storm
Gender: Male
Species: Skrill
Class: Strike
Hatching day: 30th November 2015
------------------------------------
Storm is StormcutterStar's fastest dragon, and he's very good at racing. He is quite competitive, and his desire to win a race sometimes leads him to collide with obstacles.
------------------------------------
<•><•><•><•><•><•><•><•><•><•><•><•><•><•><•><•>
King
Gender: Male
Species: Timberjack
Class: Sharp
Hatching day: 27th December 2015
------------------------------------
King always tries to look majestic and imposing. He likes to spend time in the Wilderness and help vikings cut trees.
------------------------------------
<•><•><•><•><•><•><•><•><•><•><•><•><•><•><•><•>
Razorwing
Gender: Male
Species: Timberjack
Class: Sharp
Hatching day: 27th December 2015
------------------------------------
King's brother.
------------------------------------
<•><•><•><•><•><•><•><•><•><•><•><•><•><•><•><•>
Lucky
Gender: Male
Species: Raincutter
Class: Sharp
Hatching day: 27th December 2015
------------------------------------
StormcutterStar named this dragon Lucky because his egg was taken from the Outcasts, who would have done terrible things to him if he had grown up on their island.
------------------------------------
<•><•><•><•><•><•><•><•><•><•><•><•><•><•><•><•>
Tempest
Gender: Female
Species: Raincutter
Class: Sharp
Hatching day: 27th December 2015
------------------------------------
Lucky's sister.
------------------------------------
<•><•><•><•><•><•><•><•><•><•><•><•><•><•><•><•>
Shadow
Gender: Male
Species: Sand Wraith
Class: Tidal
Hatching day: 31st December 2015
------------------------------------
This dragon is really fast, and he likes being alone. According to some vikings, his speed and scale color (that is quite unusual for a Sand Wraith) could mean he is part Night Fury...
------------------------------------
By Nessie
<•><•><•><•><•><•><•><•><•><•><•><•><•><•><•><•>
Silverwind
Gender: Male
Species: Razorwhip
Class: Sharp
Hatching day: 1st January 2016
------------------------------------
Silverwind is a very agile dragon, and he can attack with his tail in less than a second. It's quite difficult to earn his trust, but there is nothing this Razorwhip wouldn't do for the one who succeeds in doing it.
------------------------------------
<•><•><•><•><•><•><•><•><•><•><•><•><•><•><•><•>
Serpent
Gender: Male
Species: Whispering Death
Class: Boulder
Hatching day: 2nd January 2016
------------------------------------
Serpent is usually an aggressive dragon. He attacks everything around him when he gets angry, and only StormcutterStar can calm him down at that point. He loves having his teeth taken care of, but most vikings are too scared to go anywhere near his mouth.
------------------------------------
<•><•><•><•><•><•><•><•><•><•><•><•><•><•><•><•>
Magnus
Gender: Male
Species: Gronckle
Class: Boulder
Hatching day: 3rd January 2016
------------------------------------
Magnus loves sleeping and rolling around in grass. This dragon is a bit lazy, but in the end he always helps those in need.
------------------------------------
<•><•><•><•><•><•><•><•><•><•><•><•><•><•><•><•>
<•><•><•><•><•><•><•><•><•>
THE ADOPTED DRAGONS
Summer
Gender: Female
Species: Deadly Nadder
Class: Tracker
Adopted from: SolarFury29067
Image edit by: SolarFury29067
<•><•><•><•><•><•><•><•><•><•><•><•><•><•><•><•>
Kakortok
Gender: Male
Species: Keelut
Class: Tracker
Adopted from: ladybrasa
Image by: ladybrasa
Who's online
There are currently 49 users and 155 guests online.