Earn Cookies with Farm Animal Bundles!
The Chief has seen many Vikings trying to save cookies and has delivered a special surprise at the Trading Post, a limited-time sale on the farm animal bundle!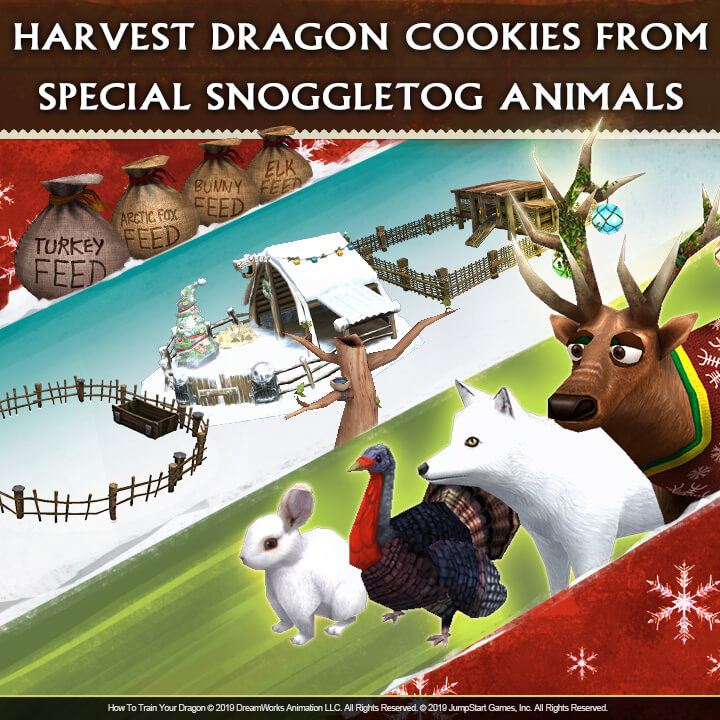 The Snoggletog event has delivered some incredible rewards at campus that have made Vikings excited about collecting them all. Hiccup knows that earning rewards is hard work and has made a sale on farm animals to give them an extra hand in earning cookies!
The sale will consist of farm animals, pens, and feed to help Vikings shelter and raise the animals with ease.
Farm animals available are:
All bundles will give Vikings some extra cookies to get closer to their next favorite reward!
Don't wait until the end to earn cookies, head to the Trading Post and grab ahold of a bundle with this limited-time sale at the Trading Post!