Dreadfall Last Call!
The end of Dreadfall is nigh, and as such, the Dreadfall-themed Dragon Tactics levels are making their final victory lap!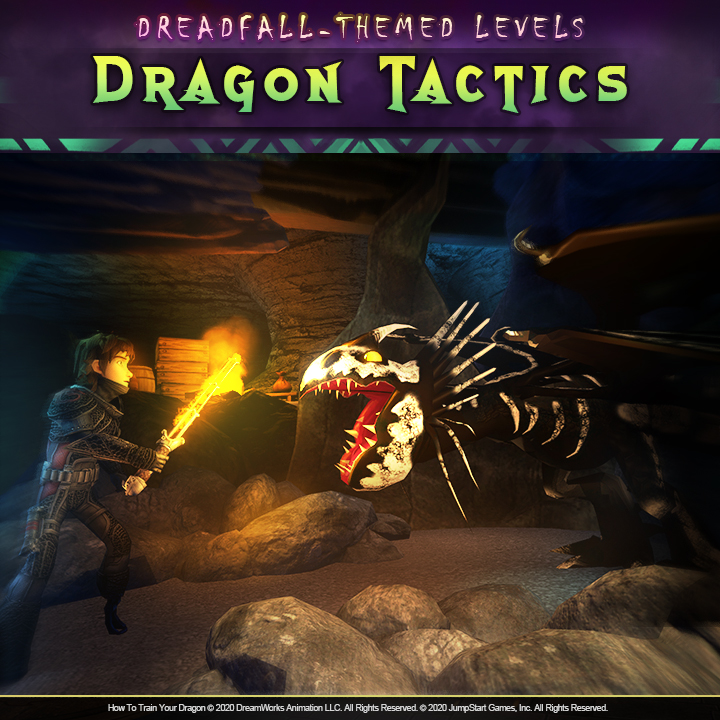 ... But the Dreadfall-themed Dragon Tactics aren't the only feature on the way out. Only ONE DAY LEFT to participate in all things Dreadfall before the grace period begins, so don't forget to embark on those Dreadfall-themed missions, earn those candies, and snag the Bonestormer (complete with the Dreadfall-themed skin!) while you can!
Sun, 11/15/2020 - 14:13
#2
That's actually a really cool render!
I finally earned the ultimate prize yesterday, so I was just in time! Thanks for the work you all put into this event, Team! ...Even though the quests were glitchy at best (and completely broken at worst), the Dreadfall Valley racetrack never functioned in multiplayer, and I feel the story of the Boneknapper and Bonestormer was never really satisfactorily wrapped up.
Still though, I had a lot of fun doing this, and am happy to have participated! :)