Dreadfall Drops into Campus!
The arrival of Dreadfall has brought along the grisly tunnels of the Fright of Passage maze, which has opened its doors to the daring Vikings on campus who are willing to face its fog-filled caves!
These brave Vikings will have to make their way through moving platforms, hidden whispering deaths, and falling stones all while evading a glowing Boneknapper. Once they have reached the last stage of the maze, they will be faced with a treasure chest which holds a new potion, which has never been seen on campus before!
This vial is exclusive for dragons turning them into glowing fierce creatures of the night and is inspired by the radiant Flightmare. Upon drinking this potion, the dragon will glow bright and strong as they fly through the night sky. This glow will only last for an hour, but Vikings can get more at the Trading Post. These will allow dragons to shine for up to 12 hours!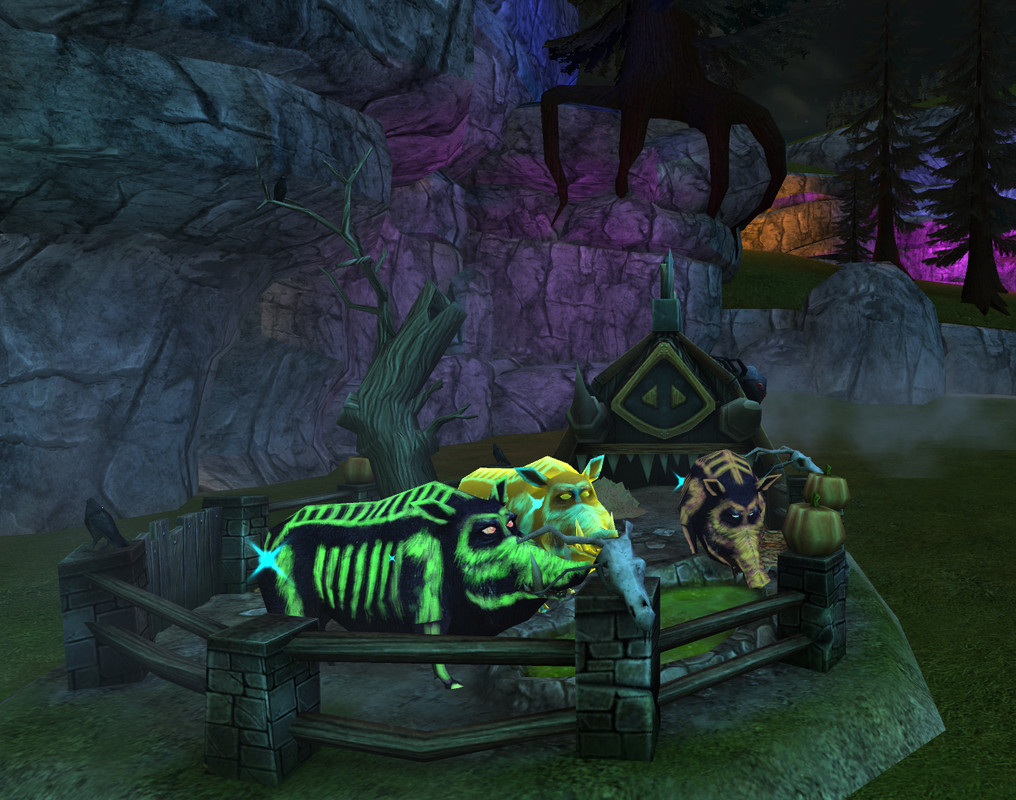 The dragons are not the only creatures glowing through the night, the farm animals are also shinning. The bone-rattling yak, sheep, chicken, and boar have taken over the Trading Post for the season and are chilling the farms on campus. These animals will only be available for a limited time before their light fades away.
Vikings ready to enter these eerie caves will be faced with hair-raising challenges and only the bravest of them will reach the light at the end of the tunnel, so be ready to embrace Dreadfall and walk into the Fright of Passage maze!
Thu, 09/27/2018 - 08:14
#2
Cheesecake and Chill.
As much as I love these, I do find the timer on the glow potion to be a bit of a disappointment.
If the timer only worked when you were in game that would be fine but not the way it is.
Other than that, I really enjoy the potions and the rest of the updates. :)
Well done!