Dreadfall Art Requests
I've recently been getting in the Dreadfall spirit so I've decided to open up my Dreadfall Requests! They will stay open (you can request) until the first of November. I will complete all the forms around then and I'll TRY to do everyone's. You can request as many times as you want. (Someone last time requested around 5 times and I really enjoyed getting to draw their dragons) Don't feel like Your giving me too much to do, I can always work on your art during lunch at school or before school and then after.
Form (Viking):
Gender-
Reference image-
Accessories-
Full or headshot-
Pose and expression-
Form (Dragon):
Gender-
Species-
Reference image-
Accessories-
Full or headshot-
Pose and expression-

DNR
__________________
Viking:
::::::::::::::::::::::::::::::::::::::::::::::::::::::::::::::::::::::::::::::::::::::::::::::::::::..
Name: Mychael (pronounced Michael)
Nicknames/Title: WIP
Gender: Male
Age: 19
Residence: With Earthguard
Personality: Michael is always thinking logically and doesn't understand jokes. He is smart enough to understand them but always takes things literally. For example "Mercy then replied "Hey look Michael's back!" Not understanding Michael asked "What! What's on my back?". Michael prefers to be alone and hates being the center of attention. He is always serious and doesn't understand why Vikings socialize. Michael isn't quick to trust people but once you gain his trust he will risk his life to save them. He is very intelligent and thinks outside the box. Not many people want to be his friend because he is so odd. Even though he likes to be alone that doesn't mean he doesn't feel sad about it. In fact often he is often depressed that he doesn't have any friends. Michael is brave though his main weakness is that he has low self esteem. All Michael really needs is a friend he can trust. Michael loves to learn new things and to explore new places. He is more interested in dragons than spending time with Vikings. Michael hates to make speeches and presentations. He loves to teach others and dreams of teaching young Vikings the history of Berk. He is a know it all and often is bullied because of that. Michael keeps a journal of all the dragons he knows about and their stats and it is his most prized possession.
History: For unknown reasons Mychael was forced to be a hunter at a young age. He hated hurting dragons but was beaten very badly when he tried freeing a couple. While there each hunter was given a dragon to control and Mychael was given Scuttles. They both were scared but found comfort in each other. Unlike the other hunters, Mychael was very skinny and smart. He was bullied and punched many of times and he knew he had to escape. Then all off a sudden one day he awoke on a shore with Scuttles, surrounding them were a group of vikings and dragons. They didn't trust him at all at first and when his book on how to kill dragons fell Eslig threatened him with her bow. After a while they trusted him a little and brought him back to their camp (Present RP)
​Likes: dragons, heights, cold, flying, swimming, exploring, learning, teaching, being near people he trusts
​Dislikes: Making speeches, being the center of attention, crazy people, huge dragons, chains, blood, people or dragons hurt, dragon hunters
Do you want to reserve a color for your Viking? If Yes, what color? How about Dark Cyan
Dragon:.
Name: Albatross
Gender: Male
Species: Shockjaw
Age: Broadwing
Residence: With Mychael
Personality: Albatross is aggressive to anyone he doesn't trust. Also he loves competition and hates to lose. Hates taking orders from other dragons or Vikings. Albatross is easily annoyed and super protective. In fact if anyone lays a finger (or Talon) on someone he loves, Albatross will attack to kill. His past was rough and hates most humans. Being easily aggravated many people call him a monster though he is only doing what he was taught. He doesn't understand how Dragons An day Vikings live in peace
History: The day Albatross hatched he was born into captivity. His parents had been killed by hunters and he was a runt and very weak since he had no one to teach him how to fight. He was immediately sent to work in the Arena and was bullied by the bigger dragons. In the arena he was forced to battle against Vikings to train them. After only a few days Albatross learned he had to fend for himself and only worry about himself. As he grew older he became stronger and soon everyone feared him (other dragons in the arena I mean) On night he finally broke free and escaped. As he flew out many dragons roared for him to free them too but he didn't for Albatross only cared for himself. Knowing the hunters were capturing and killing many dragons a day he set out to seek his revenge by attacking all the other villages not stopping until every Dragon feared him. Though one day when attacking Berk he was injured by their weapons and for years was stranded. Then one day a group of Vikings stumbled apron him and... (will be descided in the RP)
​Likes: Flying, being alone, Rue, Mychael, being in charge, fighting
​Dislikes: Young dragons, hyperness, having others help him, Drift, most dragons and Vikings, chains
Pet:.
(Without armor)
(With Armor)
Name: Scuttles
Gender: Male
Species: Terrible Terror
Age: Teen
Residence: With Mychael
Personality: Scuttles is very playful and has a ton of energy. Even with that said, Scuttles still can be calm when needed. He loves to explore new places and meet new dragons. He isn't very found of people, except for Michael who this little dragon thinks of as his brother. Him and Michael share a close bond even though both of them lost their memories and don't know why. Scuttles doesn't have nightmares of his past like his "brother" but still knows his past was awful. He is easily scared but feels safe around larger dragons and Michael. Even though We is easily scared doesn't mean he will back down on a fight, instead Scuttles loves to fight. Now what Scuttles calls Fighting is more like playing violently or in other words horse playing. He acts like an energetic wolf cub and is loyal like one too. Scuttles will protect those he cares for (even though he might not be able to help that much) even is it means risking his life.
History: Scuttles doesn't remember his past, all he knows is one day he awoke on the shore with a human. Even though neither can remember anything they still feel a deep connection with each other.
Likes: Playing, having fun, being around Mychael, being around larger dragons
Dislikes: Storms, bossiness, obeying selfish people, being cold
Tue, 09/18/2018 - 19:00
#2
Form (Dragon):   Gender-
Form (Dragon):
Gender- Male
Species-Night Fury
Reference image- his spines are all orange and has ink on him
Accessories-
Full or headshot- Full
Pose and expression- angry
__________________
What you need to know about me.....to survive the boy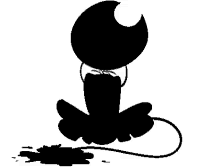 Name:ApertureNightFury12345 ( Harper )
Gender:Female
Well, I'm a severe Whovian and BaTIM fan, Portal fanatic, Artist ( though can't make bases ) Pic edittor, RolePlayer, and a Diabetic ( type one ) AND a Ketoacidosis survivor and happy to be alive to this day as well, I started my drawings from night fury eyes to Shoutmon headshots AND one full body night fury and good at paper mache as well, This forum is THE best family I've ever had in my life and I have a birb, hamster and a beagle. I like my roleplays because I gain good friends and family and I let people use their OCs and canon characters how they wish and love to see the stories we all come up with over time and how close everyone can become and let their imaginations run wild.
Hobbies: Rp, Edits, Gaming, Nerding, Running, Caring for Animals, Sleep, Exploring
Fave Quotes:
"But I am the Führer!"
Well now you're the Führer of the cupboard."
"Back to your mum. It's all waiting. Fish and chips, sausage and mash, beans on toast... No! Christmas! Turkey! Although, having met your mother, [sotto voce] nutloaf would be more appropriate."
Mr Finch: [sneers] You... bad dog!
K9: [smugly] Affirmative!
This is a list of my Roleplays:
2.
The Guardian from the stars
3.
A Digimon Story: open roleplay!!
Chaos Travelers: A Sonic X OPEN and unlimited roleplay
I love the Inoraptooorr!!
and the light fury
Dragons:
DayBreak the DawnKnapper
done by the famous AndreaEaston
NightTrail
Toothless httyd3
My BaTIM pledge:
Let's race these black walls unscathed
searching every corner
we may fall but we have each other to look out for one another all the same
We have trials and tests to face, but we'll pass them..together, channeling our inner demons
and tread these shadows fearlessly...
as a family of the shadows
dragons 3
Bubbles and Blitzy
ShadowTail the Small Shadow
(thanks to MegaboltPhoenix )
SharpShot the Night Terror Turret Hybrid
Bendy, done by the talented Madoka :D
Inky also by Madoka
My c.ruddy drawings XD FOR SHAAMMMMMME!!!
Dal by Kasanelover
NightTrail by AndreaEaston
Bendy also by AndreaEaston
Till next time folks!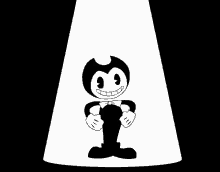 Who's online
There are currently 24 users and 145 guests online.