Dragons in way to the Hidden World, stories with new dragons by belubel2014
Please do not reply directly..
__________________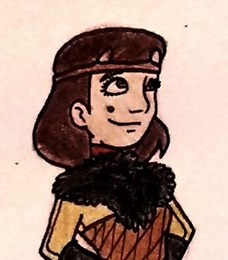 Name: Belen
Age: 28
I like: Drawing, sing, cooking
Birthday: April 9th
Languaje: Spanish (but I can understand some of english)
Favourites tvshow and movies: The Secret Saturdays, Pokemon and obviously HTTYD
I like the fiction, fantasy. I love dragons and dinosaurs.
My drawing page:
______________________________________________________________________________________________
Adoption line:
Here my dragons adopted by artists from here! Thank you!..
1-
My new friend Rainbowcutter, specie made by chameishida. Very thank you very much!!
_____________________________________________________________________________________________________
Some of my drawings of dragons:
(The white dragon with plumage/fur does not belong to me, that dragon is the creation of Quetzy Dinodragon)
___________________________________________________________________________________________________________________________________
Fan drawings of my dragon:
this was made for FLITT. MY BABY!, thank you!!
Tue, 07/14/2020 - 19:51
#2
1rst story
The history of dragons is not yet over, some dragons have not yet reached the Hidden World and the Alpha Night Fury knows this. His name is Toothless, he was shot down and wounded by a young viking who later became his friend. They lived together for years until one day he met a female, a dragon both similar and different at the same time. The dragons decided that they could not coexist in a world still full of evil and took refuge under a great waterfall. The Alpha Night Fury, Toothless has a family; three hybrid offspring of him and his dragon. The Light Fury, Toothless partner, loves her family but knows that Toothless still has a special attachment to the young viking. She does not want to leave her refuge but she knows that Toothless is right, and they must rescue the rest of the dragons that have not crossed to the dragon's home. This is how the first of many adventures of Toothless and her partner begins. The adventure begins with them mainly flying above the clouds observing their surroundings to see if they find more dragons to protect ... when they see a huge island. Stealthily they approach to see that he lived there, with the slightest danger they gave the retreat. On this rather forested island there were some very small dragons, white with wings in the shape of a heart, and later there were more dragons. Many were new species, only recognizing the Terrible terrors. The Light Fury seemed more curious than usual and cautious at the same time. Toothless looked around before leaving. When the alpha Toothless approached the small group that was near a small puddle he asked:
"Why do they live here? - to whom the little ones looking at each other say:" because it is our home, we live here "
Toothless watches them and says: "But they don't have to live here, follow me ... there is a better place, where they are safer, the HIDDEN WORLD offers security and without any danger of being attacked by a human"
The dragons look at each other and say: "We are fine here, we are not at risk"
Toothless says: "Some humans are bad and take advantage of everything they see or touch, if they get here, how do they protect themselves?" - the dragons look at him and say:
"We are not weak you know, plus as long as we have our alpha we are fine."
Toothless raising his wings says "I am the alpha of ALL dragons" to what the little ones say: "You are not the alpha here, but you can talk to our alpha and he will decide the best" - Toothless relaxes and says - "Where's your alpha?"
"You can find him over there on the beach" - says one of the dragons and Toothless nods and takes flight. On the beach there was a huge dragon with more dragons surrounding it, they were more new species, it landed and approached - "mister alpha, I am Toothless the alpha of ALL dragons, I come to ask you to agree to come with us to the Hidden World, a space for ALL dragons where I assure you more protection "- the dragon observes it with curiosity -" how did you become alpha? "- Toothless replied:" I defeated the Alpha Bewilderbeast and that made me an alpha "- the dragon raised his head -" the sBewilderbeats huh ?, because I take you at your word "- Toothless continued -" come with us, the Hidden World is a place where no human can access " - The dragon replied - "Thanks for the offer but we are fine here, we have what we need" - Toothie complained - "but humans could .." - and was interrupted by the great dragon - "I do not doubt that, but we are careful with our environment, we have an excellent sentry "- he said looking up. Toothless did the same and saw a blue dragon circling on the beach. Toothless looked at the alpha of the place and continued:" they would not need that in the Hidden World "- the dragon looked at him and spoke -" I don't doubt it and I didn't want to ero disrespect him but for now we are fine, at the time we will go but not now "- suddenly the blue dragon landed in front of the great dragon -" there is nothing approaching sir "- the dragon nodded and relaxed -" take a break Stains "- Stains, the blue dragon bows and flies to the upper area -" and you also relax alpha, eat some fish and don't worry "- Toothless looks around, he knows he can't stay long there. As they walked around watching the dragons rest on the grass, Toothless remembered their time living there. Part of him wanted to regain that life, while the Light Fury, who approached him, stroked him with his head and then denied it.
"I know you miss him, but we do not belong here, our world is in the Hidden World, we live and belong there" - Toothless under the head, and remembered that he is right, now he lives with her, he has a family and they are safer. Having no choice in how to convince the dragons to follow them, they decided to take flight and return home. When they arrived, Cloudjumper rushed over to them and said, "Sorry but your hatchlings ran away." - it only occurred to Toothless to go back out and look for them but they had no idea where they might have gone. In full flight out of the Hidden World again, the Light Fury suggested if they had attempted to return to Berk but Toothless denied that assumption. They despaired of not knowing this time where they had gone. As they flew, they asked each little dragon that passed by, describing them as three hatchlings similar to them, being two black and one white. No one reported seeing them and as they flew higher, they recognized a certain dragon they had seen previously. When the dragon stopped in front of them, Toothless asked: "Are you that dragon from the island from a while ago? What are you doing here?" - The dragon without changing his expression said to them - "I am flying where I want" - Toothless continued - "What do you think if we guide you to the Hidden World? That place you can be safer" - the grumbling dragon and said - "I'm perfect here thanks" - Toothless again tried to convince him but the dragon replied more annoyed - "Who told you that our home is under a great waterfall? We have the same right as humans and I'm not going anywhere if I don't want "- Toothless was not going to discuss anything at that time since he was more worried about his young and asked him -" Didn't you see three young like us pass by here? They are two blacks and one white "- the grumbling dragon and He denied having seen them. Toothless shouted to heaven and was answered with a sharper scream. Behind the blue dragon a white dragon like a bird approached and the blue dragon brushed her with his head - "who is she?" - asked Toothless and the dragon replied - "she is my female and I know she is squeaky" - suddenly more sharp cries were heard behind them, they were three small dragons similar to the blue dragon but with the plumage of the white dragon. Toothless approached and sniffed them and one of them bit him lightly with his almost toothless mouth - "Are you raising yours?" - The dragon only answered affirmatively. Toothless asked if anyone could help them find their young, the blue dragon suggested separating and searching. The blue dragon suggested waiting because they should shelter the young and then search. Toothless worried because too much time passed and they didn't know if a hunter already had them. The blue dragon suggested a nearby island to leave their young and the less time they took, the faster they would search. Toothless and Light Fury had no choice, they were also parents so they followed them. On a small island, there were a couple of dragons and the blue dragon approached to ask for help. After a small conversation, the dragons agreed to take care of their young and the blue dragon, its female and more the two Furies went out in search of the young NIGHT LIGHTS. While Toothless and the blue dragon (Stains) separated towards one end, Angel (the dragon pair of Stains) and Light Fury looked for another end, thus covering more ground. They searched all possible islands and across the sea, while on a huge island, a ship was arriving, giving a view of a large castle, two little twins were fighting when their father entered announcing their arrival with a gift. He puts the cage on the ground and ... there were 3 little dragon hatchlings, 2 black and one white. The excited siblings claimed the offspring but since there were only three, who was left with the last ?.
Twin 1: I want both blacks!
Twin 2: Why is he going to have two? I deserve it.
The discussion father decided that the third would belong to him but that he would divide the task between the two to take care of him. The brothers, still annoyed by any of them, stayed with the last one, accepted and put chains on them so that they would not escape. The little dragons were terrified, and their father had warned them to be careful with humans. It was already dark and Toothless and Light Fury were stressed, Stains suggested a single course that was missing but was risky, a large island, inhabited by humans. They did not know what to expect and if they were prepared, but they were willing to do anything for their young. Hours later, some men approached their king and proclaimed their displeasure at the situation:
- "Sir, you can't seriously let them have these things here" - said one of them. The king affirmed that it was not a problem but the man claimed - "but they are dragons, reptiles spit fire" - to which the king replied - "they are babies, they are not a problem, also think about it, if we raised them from this age, adults will serve us to conquer lands "- to which another of the men claimed -" but what if their parents appear? " - the king exclaimed - "we should not worry about that, remember; we are smarter than any other human being and more than those creatures, my plan is infallible" - the men did not agree and decided to leave. It was getting dark and the king asked his children to prepare for a meeting later, so the children chained the dragon babies in their rooms. As the king and his sons enlisted, the baby blue-eyed baby was trying to find a way out, for the first time her white-green-eyed brother was unhappy with what happened to them and blamed her baby blue-eyed sister. She grumbled as her parents approached the island. The dragons knew that they must be cautious, as they did not know how armed these humans were. They managed to spot a huge castle and Stains suggested investigating there, also taking on the role of a sentinel to ensure that humans would not discover them. Walking around the castle to see if there were no humans nearby. Fortunately, the humans were not in the castles as they would all attend a meeting that night. Stains landed on the ceiling and watched. They were more advanced than the vikings and wore armor on their body. Toothless climbing up the ceiling I look for an opening, I enter the castle holding on to the ceiling. He checked around him and then released himself and walked on the ground sniffing. The Light Fury was more direct and flew inward and remained in midair. The young, who were chained in a room, lay down while the blue-eyed black female still thought about what trouble she would get into now if her parents found them. Toothless grazing his nose on the ground sniffing in every space of each door until he felt the familiar scent and let out a slight roar. The young were alerted and felt the scent of their father. Toothless began to rip open the door in an attempt to open it, he gave a slight roar to his female and she sniffed in the small opening as well. Tooth and Light Fury charged their plasma shot and smashed down the door. The young were glad to see them and their parents went straight to them, observed the chains and smelled them. Then with their force of jaws they pulled to unhook them, they had to pull several times to break one of the beams of the bed to break the chain, while Stains who was watching, warned two humans to approach and tried to warn the Furies that there were problems . The humans who were the king and a soldier, plus the two children who returned to the house for having forgotten something and to observe the young, one of the children looked up and pointed to the great golden-winged dragon that was watching them from the ceiling . Stains began to charge his shot, the king alerted more guards and the soldier next to the king stood in front of the children and took out his shield just as the blue dragon fired. When more warriors arrived they began to shoot and the blue dragon (Stains) continued to shoot to give the two Furies time to escape. Some guards plus the king entered the castle only to see how two huge dragons left the castle with the young. The two Furies shot towards these windows breaking the glass. The guards continued firing trying to shoot down the two giants while the blue dragon announced the retreat and took flight with his female. The people watched 4 winged beasts soaring above them while Stains shot to keep them at bay. The king got a little frustrated but they had already warned him and he thought that next time they would arm themselves more and that they would be more anticipated of this. The children complained and cried about losing their pets but the father assured them that it would not happen again. As they left the island, Manchas and his female went the opposite way to the two Furies since they had to retrieve their young. Toothless asked them again if they did not want to follow them into the hidden world and Stains again refused to stay locked up. As they watched them walk away they decided to scold their young, again blamed the blue-eyed black and then returned to the Hidden World.
Who's online
There are currently 21 users and 176 guests online.