Dragon Head Shots Round 2 - Taking Requests!
If you want your dragon drawn, then you've come to the right place! Last time I drew headshots of peoples dragons it was quite popular and gave me something to do in my spare time, so I'm doing it again!
Examples from my last thread!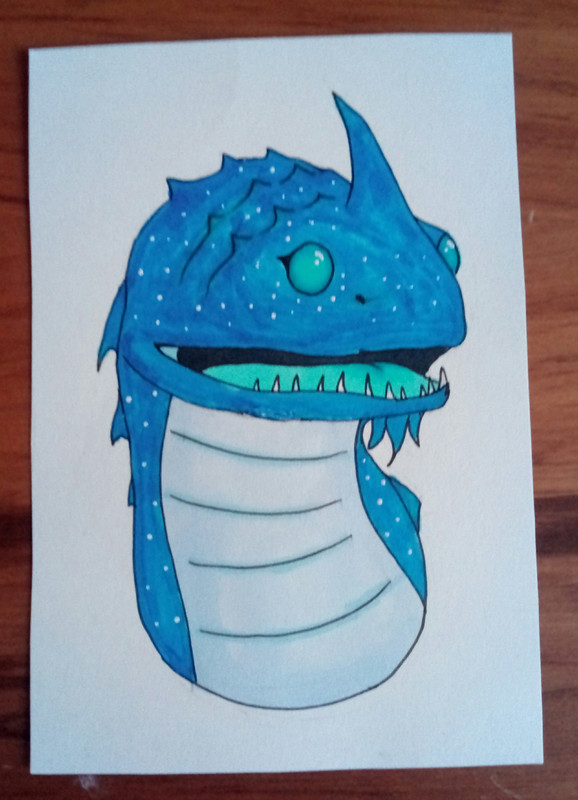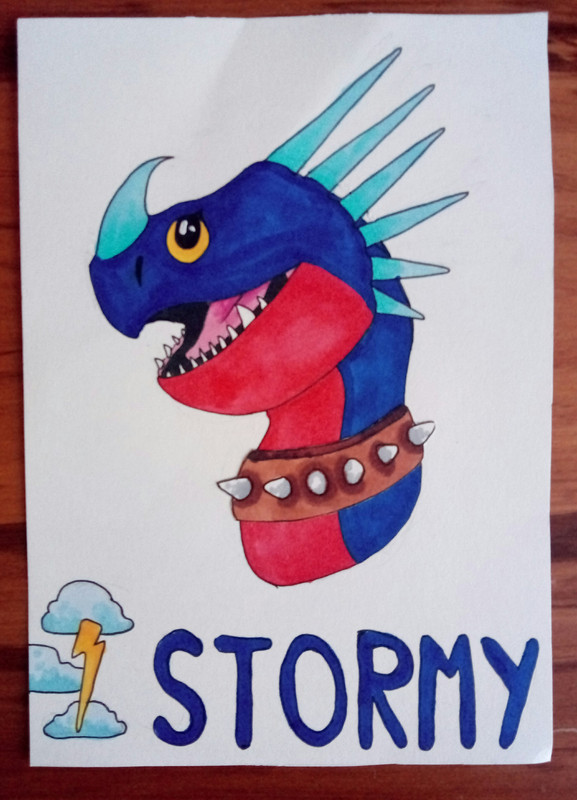 Art for DrakeTheDragon5567, ApertureNightFury12345, midnight2558 and 737Captain.
Stuff to take note of…
- If you choose to have your dragons name on the picture, I will select the colour. Also, I might end up designing and adding a logo-type thing.
- Adding a picture of your dragon is optional, I understand if you can't provide a screenshot or art, but please give a good/detailed description of their colours.
- One dragon per picture, but you can request multiple times! (Dragons with multiple heads like zipplebacks and snaptrappers still count as one dragon.)
Form
Dragon's name:
Gender:
Species:
Description/pictures (please include scars/special markings):
Accessories/extra (e.g flower crown, fish, collar):
Name on drawing?:
Spots are unlimited! I will try hard to finish everyone's requests, it just might take a while.
You may now request! :D
Sat, 09/21/2019 - 18:41
#1
I LOVE THESE!!! :D :D :D
Here we go! :D
Dragon's name: Recluse Venomheart
Gender: male
Species: Triple Stryke
Description/pictures (please include scars/special markings):
Accessories/extra (e.g flower crown, fish, collar):
He has a patch of scales on the left side of his face (It starts under his eye and sweeps behind it across his face) that glow dark blue. The pattern looks something like this:
Name on drawing?: Yes please! :D
(extra) Personality:
Recluse is just what his name suggests: a recluse. He doesn't like people or dragons, save for his one human companion. If someone gets close or irritates him in any way, he will strike back and relentlessly attack, especially if they threaten his companion. Most think he's a vicious, ruthless monster, but contrary to popular belief, he does have a patient side.
This calm, caring side of him only shows itself when he's alone with his human charge, an eight year old boy the triple stryke has named Hunter. Hunter is the closest thing to a son the triple stryke has, and will probably be his only. When Recluse is with his boy, he's about as harmful as a puppy, and he enjoys playing with the kid as much as he can. Recluse grew up with a rough hatclinghood, and he's determined to help Hunter have a better one, since Recluse is Hunter's only "family". The dragon is incredibly protective of Hunter and will attack any human that dares come near, which has happened on occasion since a large triple stryke with an eight year old boy is concerning to most.