Dragon Fan Banners~ by SilverNight
I am making Dragon Fan Banners! I know it has been done before, but I wanted to make some of my own!
Banners will be in the DNR post.
__________________
My DeviantArt:
https://silvernight290.deviantart.com/
CURRENT THREAD:
I write fanfiction! Here's the one I'm doing now.
I will take requests for short stories featuring your viking and dragon! Just PM me the appearances of both and the general plot of the story.
Mon, 03/26/2018 - 11:36
#2
-omg yeeees
Plz make a Swordstealer one :D!
__________________
"Beeing a good Dragon Rider is not about how long you are,it's about what you're making out of it."
-Silvignis
You're searching for a competitive clan?
Join us and we will teach you well about racing, dragons and the mysteries of the world around Berk.
GO UNITED LEGENDS
"Freedom.Loyality.Friendship"
YOUTUBE:Silvignis The Dragonrider
VIKING PROFILE:
Name:XxxSilvignisTheLastLegendxxX
Level:35
UDT:~560000
Trophies:22000+
Clan: The United Legends
Total Dragons:45(Toothless is not count)
Dear Admins, please add the Sworstealer to the game. I would love to see another dragon like the Tide Glider, that has no role in the series.
Oh and please fix the age up glitch. It doesn't affect me but many people want to play.
(made by SilverNight/hope you can see it)
Please let it happen n_n
Dragons(*=lv30):
Valor(Sandwraith/female)*
Foxy(Sandwraith/male)*
Sephiron(Sand Wraith/male)
Mangle(Sand Wraith/female)
Thunderstorm(Skrill/male)*
Ragnell(Razorwhip/female)*
Omega(Speed Stinger/female)
Song Of Storms(Deathsong/female)
Tyranitar(Armorwing/male)
Mangs(Flamewhipper/male)
Yune(M.Nightmare/female)*
Aura(Flightmare/female)
Frostburn(Gronicle/female)
Brave Sting(Nadder/female)*
Echo(Nadder/male)
Angel Of Darkness(Woolly Howl/female)*
Dark Soul(Singetail/male)
Tiamat(Raincutter/female)*
The Great Black(Eruptodon/male)
L(Whispering Death/male)
Bonnie(Tide Glider/male)
Phantom and Plasma(Zipper/male)
Vitalis(Prickleboggle/male)
Minerva(Triple Stryke/female)*
Tyr(Triple Stryke/male)
Bubblebeam(Sliquifer/female)
Shi(Bonenapper/male)
Freddy(Horburble/male)
Phoenixfly(Stormcutter/female)*
Medeus(Timberjack/male)
Hackermuffin(Moldruffle/male)
Idoun(Scuttleclaw/female)
XxxChomperxxX(Terrible Terror/male)*
Chica(Snow Wraith/female)
Wild Charge(Shockjaw/female)
Odahviing(Windwalker/male)
Silverfire(Fireworm Queen/female)*
Boomburst(Thunderdrum/male)
XxxMLGxxX(Scauldron/male)
Firesoul(Hobblegrunt/male)
Armageddon(Sweat Death/male)
Kamui(Grapple Grounder/male)
Durnevhiir(Elder Sentinel/male)
Kamirane(Changewing/female)
Kukulkan(Grimgnasher/male)
Looking forward for(oldie=had this dragon before my vikings were deleted):
Thorax(Dramillion/male)
Perish Song(Death Song/male)oldie
Azura(Slithersong/female)oldie
Denaerys(Sentinel/female)or Golem(Sentinel/male)
Pharynx(Swordstealer/male)
Smidvarg(Night Terror/male)oldie
Silversoul(Shivertooth/male)oldie
A Snaptrapper
A Smokebreath
A Typhoomerang
Desertjumper(Sand Wraith/female)oldie
Kujikukan(Sand Wraith/male)oldie
Sephira(Sand Wraith/female)oldie
Shadowclaw(Sand Wraith/female)oldie
Sandstorm(Sand Wraith/male)oldie
Sandclaw(Sand Wraith/female)oldie
Ma best buddies:
XxxMysticalMidnightWarriorxxX(forum acc:AstridTheRogueRider)
StormyEnglish
XxxTheChampionxxX
EragonShadeSlayerx
XxNightFuryGamerxxX
VikingGamerGirl
Eli Elena
My main dragons:
-Phoenixfly(Stormcutter/female)
-Foxy(Sand Wraith/male)
-Yune(Monstrous Nightmare/female)
-Durnevhiir(Elder Sentinel/male)
-Kamriane(Changewing/female)
-Kukulkan(Grimgnasher/male)
"Disturb not the harmony of fire, ice or lightning, lest these titans wreak destruction upon the world in which they clash. Though the water's great guardian shall arise to quell the fighting, alone it's song will fail, lest the earth shall turn to ash. O Chosen One, into thine hands bring together all three. Their treasures combined tame the Beast of the Sea."
POKEMON MAIN TEAM:
Gido the Archeops
Loki the Typhloison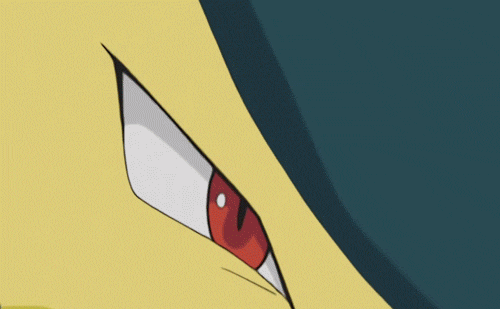 Niord the Feraligatr
Freir the Meganium
Silver the Sneasel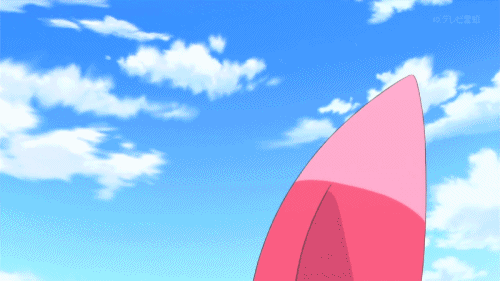 and Kirin the Jolteon
Art/Edits of me and my babies:
My OC(SIlvignis):
made by:ScaleFeatherz
Minerva
made by:Merricup
Yune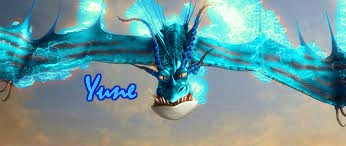 made by:Zikta
Who's online
There are currently 25 users and 100 guests online.