Dragon amor
I need help picking what armor to save up for >.<
I'm rlly leaning towards night fury armor, but I also kinda want black death song armor.... and the sand wraith outfit looks interesting >.<
Any suggestions? Or maybe a really cute mix?? If you're suggesting a mix, can you maybe post a picture of it
(if you have some of the items )
so I can get an idea of how it would look? Thanks in advance for your help!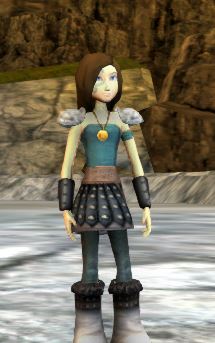 Thu, 04/11/2019 - 20:42
#1
HULLO!
It really depends on what you want.
I personally love how the Boneknapper chestplate looks with the balck Death Song pants, but overall, I love the Night Fury look.
ARGH ALL OF THEM ARE SO BRILLIANT I CAN'T CHOOSE! (I didn't help out at all XD )
Thu, 04/11/2019 - 21:09
#3
Captcha. For the last time, I'm NOT a robot!
I have a very heavily influenced Nadder outfit! I have the shirt and boots and am looking to get more things though I personally like those two the most out of the combination. I really like pairing it with Stormcutter pants because I'm not a big fan of the skirt... and shoulder pads are also Stormcutter. Wristbands are just brown with spikes. :D
Basically, I think that the Nadder combo with Stormcutter mixed in is a really cool outfit! It also makes me quite unique because I have barely ever seen someone with the same as me. Most people have the Night Fury armour which does look good but for me it's too popular.
The Sand Wraith outfit looks AMAZING as well though! :D
Thu, 04/11/2019 - 22:48
#5
ahbcmdhab
((I read the title as dragon love lol))
Mix n match! The best outfits come from the mixing of sets. Yes, the sets do look great by themselves, but it's always neat to see a fun new outift creation! Personally I mixed the stormcutter and sand wraith armor, and I'd like to add some nadder eventually
also, the stormcutter armor is free so it makes for a nice cheap outfit