Distortion
This is my take on Grimmel's backstory. It's based on his little monologue about his past, a couple strange coincidences, and my gut feeling. Enjoy.
__________________
*this user is no longer accepting PMs*
*disclaimer*
Author is prone to excessive fangirling and fits of giddiness. You have been warned.
Hello, everybody! I'm the Dragoness (but you can call me Ness). First and foremost, I am forever and always a
PROUD MEMBER OF THE CHURCH OF JESUS CHRIST OF LATTER-DAY SAINTS
(also known as Mormons, but we prefer the title above. Long, isn't it? ;)
I take commissions!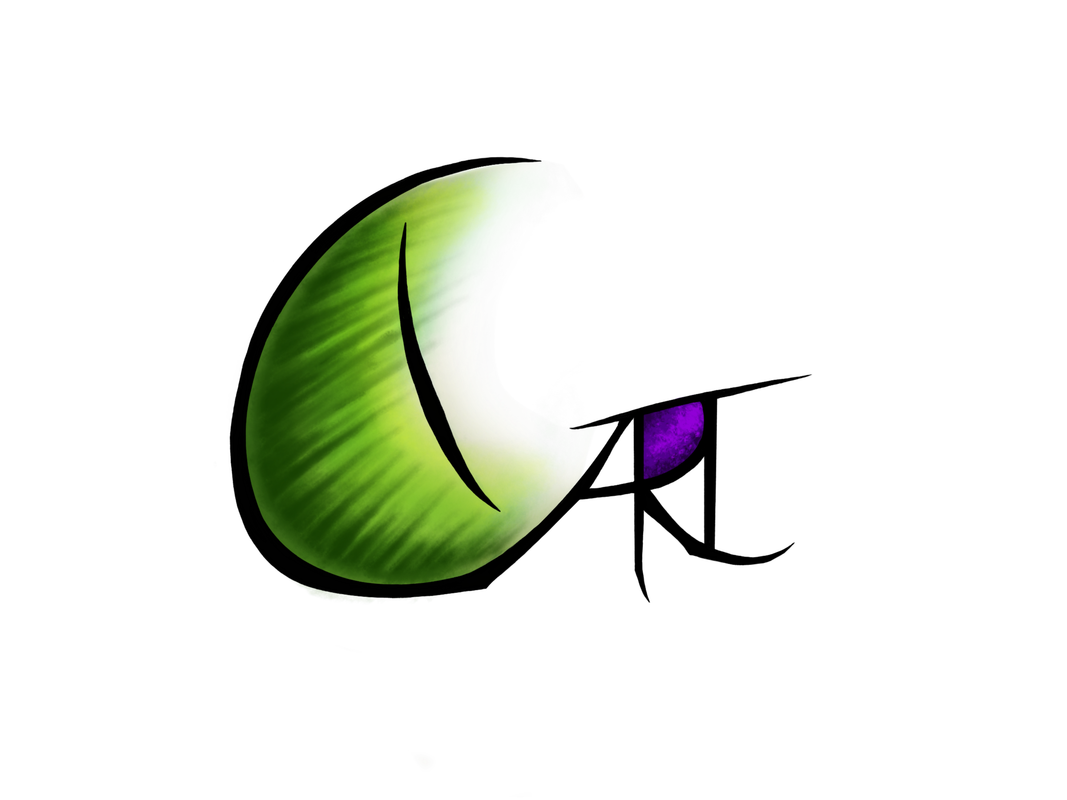 You can email me directly or via Instagram (just click on the logo)
Another thing you should know about me:

I AM AN AVID NIGHT FURY LOVER. ANY FALSE OR PRETENDED SUBSITUTES FOR MY PRECIOUS DRAGON WILL BE DESTROYED ON SIGHT. #sorrynotsorry
Also, thanks to Dragonriders Fury for indulging my Night Fury obsession with an incredible banner! It's awesome!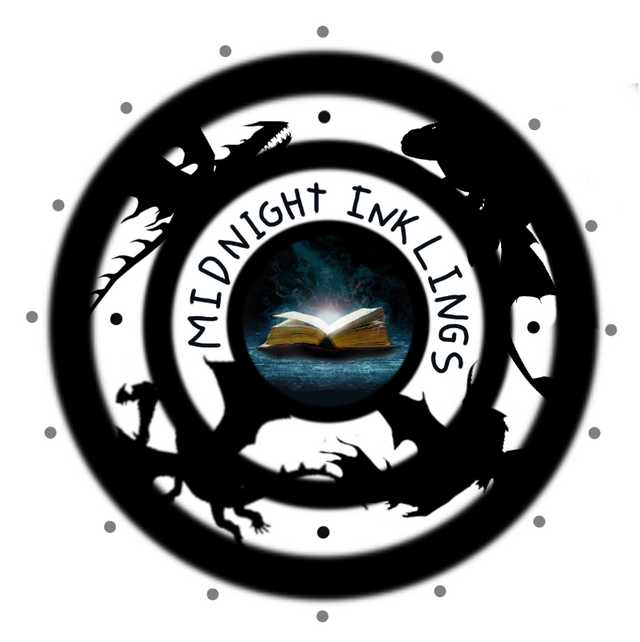 Proud member of the Midnight Inklings
I love to write! While I am also trying to complete a novel, I love to write fanfictions and other random ideas that pop into my head.
___Fanfictions by Yours Truly___
(Sporadically) Still Updating:
The Dragoness Backstory: Fanfiction
Finished:
My vikings belong to the clan The Wildborn. However, since I'm not planning on being particularly active in-game anymore, if anyone would like to assume command of my little clan, just contact me on any of the threads I comment on (NO pms, sorry) and I'll get you set up! :D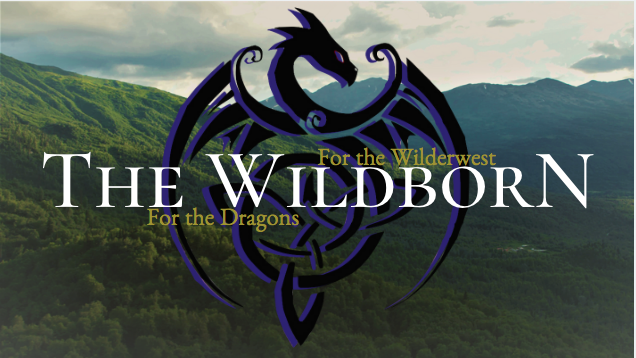 (I LOVE this banner. Thanks, EmeraldHuntress!)

(This one was made by The Bohemian Critic--thank you, it's so beautiful!)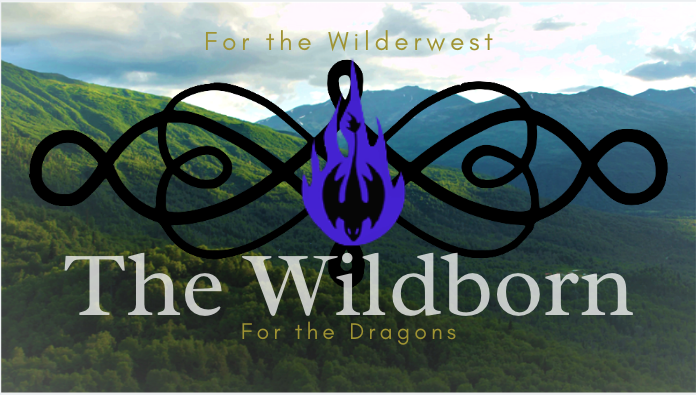 (Again by EmeraldHuntress. What, I loved them both!)
FANDOMS
Ordered by preference, of course
(used to be top ten, but I have too many things that I love!)
HTTYD books/movies
(obviously, but I HAD to put that in there, it really is my favorite)
The books were SO GOOD. No swearing, no (extreme) violence (does getting eaten by a lava dragon that dives into a volcano count? Or Grimbeard the Ghastly killing his own son?) Okay, scratch the violence, but it really is pretty awesome. The characters are SO well put together, each with his or her own little quirks that make them unique, and they're all (mostly) lovable in their own way (Alvin and Exellinor are irredeemable). The little lessons Cressida Cowell teach by inserting them into the plot are truly inspired. Can't wait for her to write more!!! (Also, I love the quirky way she capitalizes random words to make them a little bit more important. It's just funny to me.)
I'll leave off mentioning all the characters of the movies, because you guys know them all aready! But you may not know the Heroes who came first...
First (of course), Hiccup Horrendous Haddock III.
Rather a longish name for a smallish Viking. Hiccup is a member of the Hairy Hooligan tribe. He has bright red hair and about a million freckles. the series starts when he's ten-and-a-half, and progresses until he is fifteen and King of the Wilderwest. His best (and, for a few books, ONLY friend) is Fishlegs.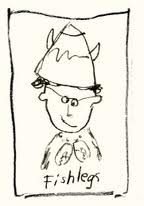 Fishlegs is scrawny, allergic to reptiles, pretty much scared of everything, and the only sane one of the group (well, the only sane one when Hiccup is making a Plan). But he's fiercely loyal to Hiccup, and a good deal stronger and braver than he thinks.
Next is Camicazi, who's a little too brave and fierce.
She's a Bog-Burglar, a member of an all-girls tribe of people who, well, burgle things. She is a very accomplished thief and a master escape artist.
Narnia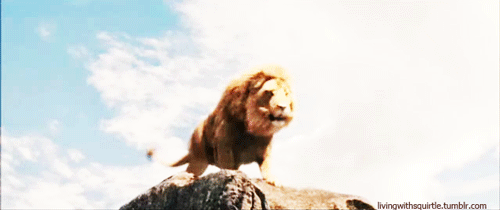 Second in the fandom world is--you guessed it--Narnia. I have loved this world since before even HTTYD, I think. Though I'm not quite ready to meet Alsan, I would love to slip through the wardrobe for a few days--or years.
The False Prince
OH MY GOSH THIS IS AMAZING!!!
Okay.
So the story is set in a medieval world in the land of Carthya. It's about an orphan named Sage. The storyline is great, the main character (Sage) is very well-rounded, believeable, and goes through some great character growth (not to mention he's snarky and smart and super funny). I LOVED it, and it's seriously amazing. If you read it, you will NOT be disappointed! (P.S. If you're one of those people who likes to read the end first, don't. Trust me, it's worth it to wait)
Artemis Fowl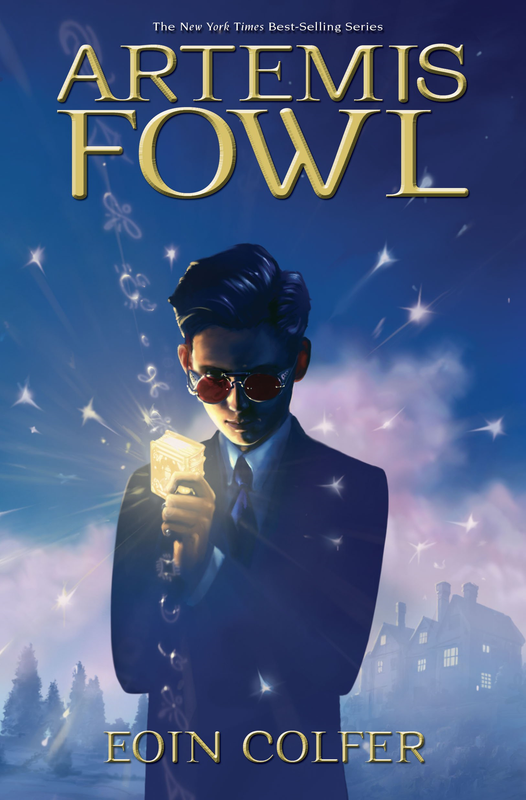 OH MAI GAWSH I LOVE THIS SERIES. Artemis' gradual arc and his heists and jokes (on the rare occasion he demonstrates a sense of humor) are just the best thing EBER. ALSO! Holly Shory is the best LEPrecon to ever wear a set of wings. (Also if you wanna see an incredibly imaginative and accurate crossover fanfic about the Avengers meeting Artemis Fowl, this is where it's AT!) But don't watch the movie, ooohhh no. Disney still needs to apologize for giving a perfectly written anti-hero morals. The audacity!
The Magic Thief/The Lost Books/Sarah Prineas in general
The Magic Thief: MY PRECIOUS LITTLE CHARACTERS I WILL PROTECT YOOOOUUUUU!!!
I LOVE this series, it ended far too quickly for me (maybe cause I read it all in one day, hmmmmm). Connwaer and the magic and all of it are just so HILARIOUS and EXHILIRATING and FRUSTRATING to read about and STOP BLOWING THINGS UP, CONNWAER!!!
The Lost Books: MORE! MORE! I NEED MORE! (Seriously, when does the next book come out?)
Anyway, it's about Alex, a librarian, and Kenneret, a queen, and her brother Charlie. Oh, and the books are alive (that's enough to make any bookworm hyperventilate with happiness, isn't it? ;D )
Dragonfell: YESYESYES THIS IS WHAT IT IS TO BE A DRAGON!!....ahem.
Attention to all the dragon-touched: This is a must-read. Go. Read it.
The Silver Eye
This is an INCREDIBLE webcomic by one Laura Hollingsworth (also the only webcomic/comic I have ever read, BUT STILL). The world is beautiful, the characters are funny and awesome (Apen and Joe are my favorites), and the art is incredible! It uploads a page EVERY FRIDAY and the story is so good!
Keeper of the Lost Cities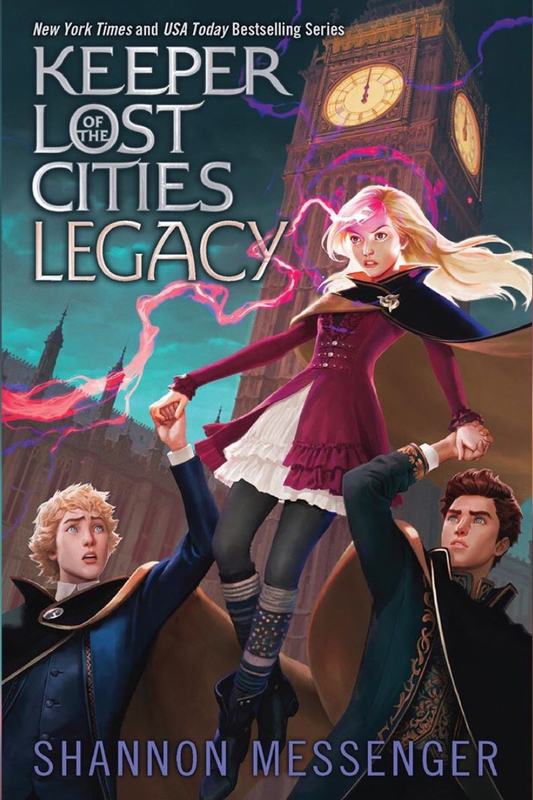 "Team Foster-Keefe will always be cooler."--Keefe
....
Yup, couldn't have said it better myself. Team Foster-Keefe all the way! I have read Legacy and it was...what I expected (-_-) BUT UNLOCKED (Keeper book #8.5) looks so exciting! Can't wait!! 8D
Maleficent
ALL HAIL THE MISTRESS OF ALL EVIL, MASTER OF MAGIC AND ALL FAERIES UNDER HER REALM!!
...and birds. And wicked-looking staffs. And cute little blondies called Beastie.
Wasn't a fan of her outfit for like 90% of Maleficent 2 but the rest of it was great! Better than a certain movie I could mention *cough*TheHiddenWorld*cough*.
Wizards of Once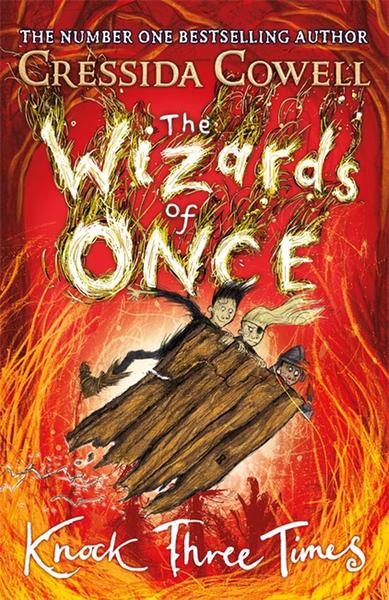 *anxiously jittering about the Unknown Narrator*
*casually stressing about Xar's Witchblood stain*
*hopelessly shipping Xar and Wish when Bodkin is probably going to get the girl*
Dwight in Shining Armor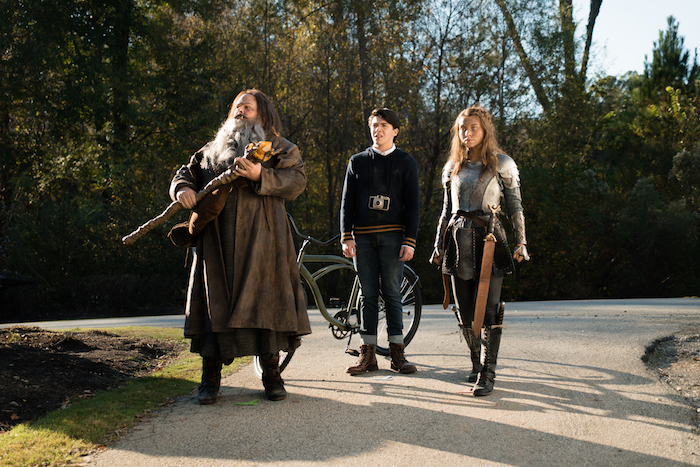 I get a kick out of this every time I hear Dwight's shriek in the intro. BYUTv is the best!...at making things funny, clean, and SUPER awkward. But it's still great.
Story Thieves
My favorites are actually Kiel and Owen. No girls this time around, which is really unusual for me. But these two are special. Hope they have all the adventures they can imagine...and maybe a few safer ones.
The Ever Afters (EAS)
This series is pretty good. Aurora--excuse me, RORY Landon is so gutsy and flawed and lovable and I love her.
Brave (Merida)

Just gotta say, I LOVE this girl. Best Disney princess ever. Also--this isn't really related to the movie but it IS technically part of the franchise so imma say it anyway--her accent is gold. I friggin LOVE Scotland and the accent and the culture and lore and landscape and language and--okay, gushing aside, the point of this mini-rant is that I loved Merida in Wreck-it-Ralph 2. It was also the only thing I loved in Wreck-it-Ralph 2.
Pete's Dragon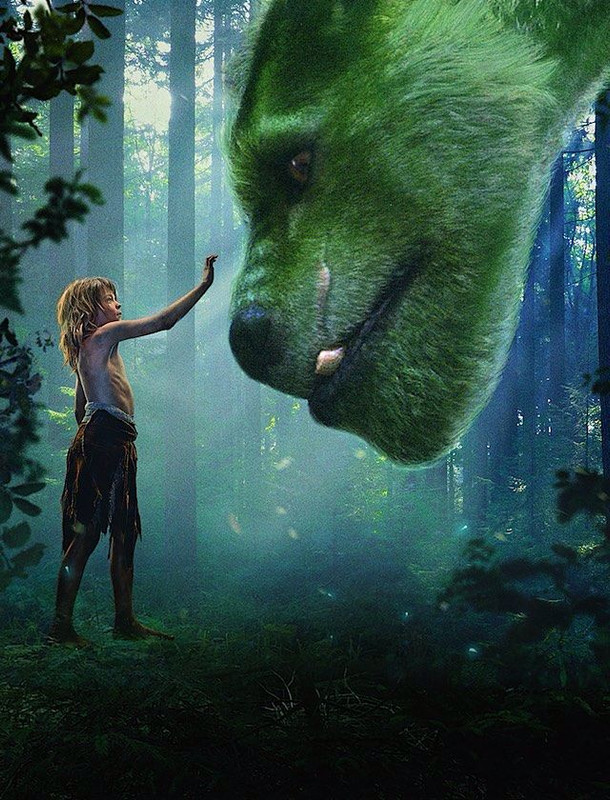 The Map to Everywhere
One word: Unrealities.
Three more words: Future Dragoness fanfiction.
If you reached the end of this fandom section, and you haven't read some of the books, you might have noticed some spoilers. I am an avid lover of spoilers and all insider knowledge, so....sorry for ruining it, I guess? But at the same time....NOT! XD please don't hurt me...
ART DONE FOR ME
Look! See how pretty!
Okay, just a heads up, I am still collecting art from previous requests, so if you did something for me and it isn't up yet, I promise I haven't forgotten; I love all the art that is done for me!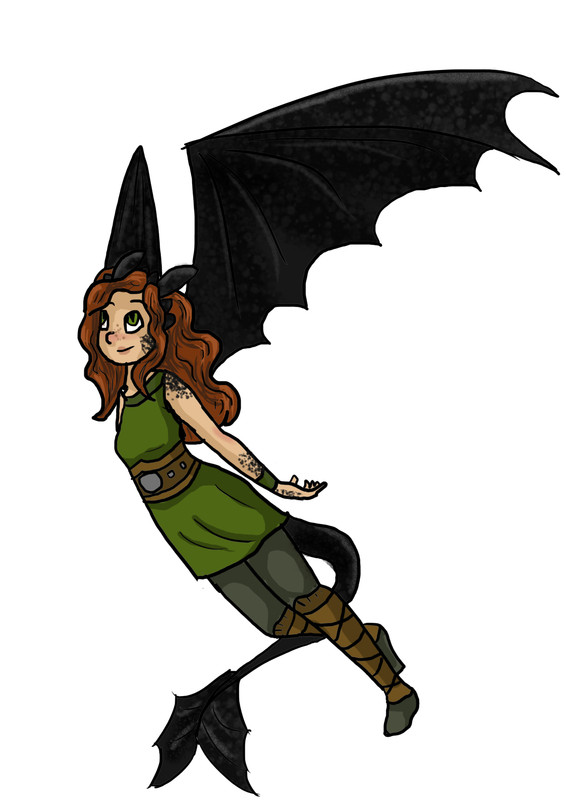 This was done by the incredibly talented Katarile!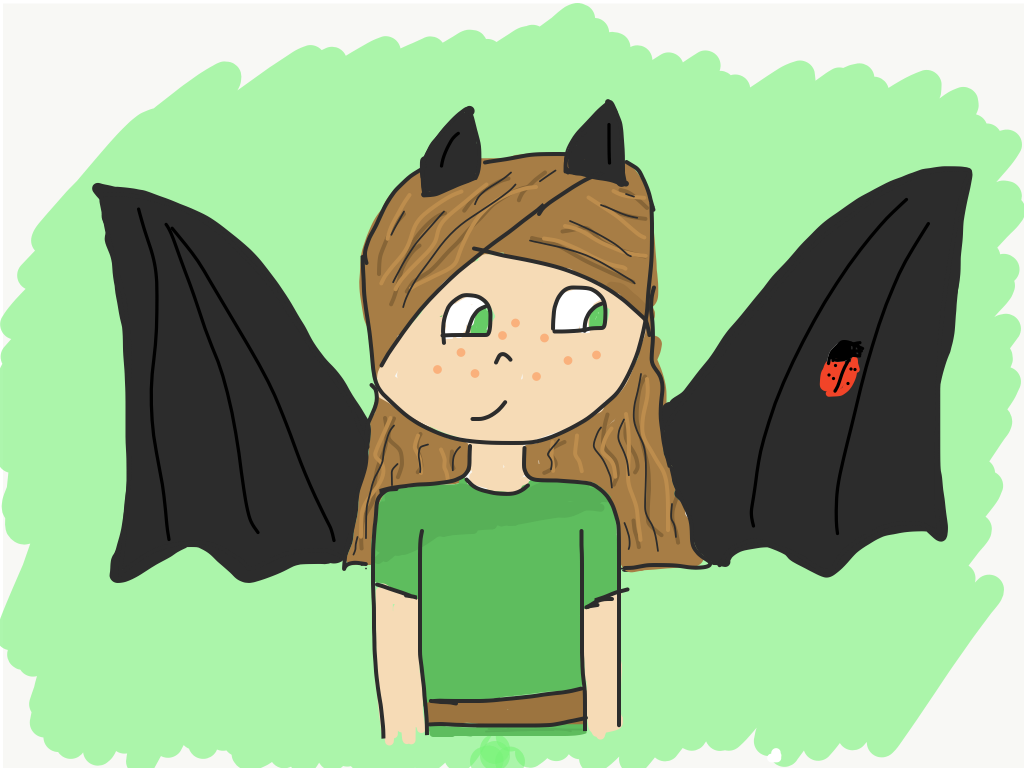 This adorable picture was made for me by Hestia82
THIS is my perfect Night Fury, Shadow, drawn by LissaFish.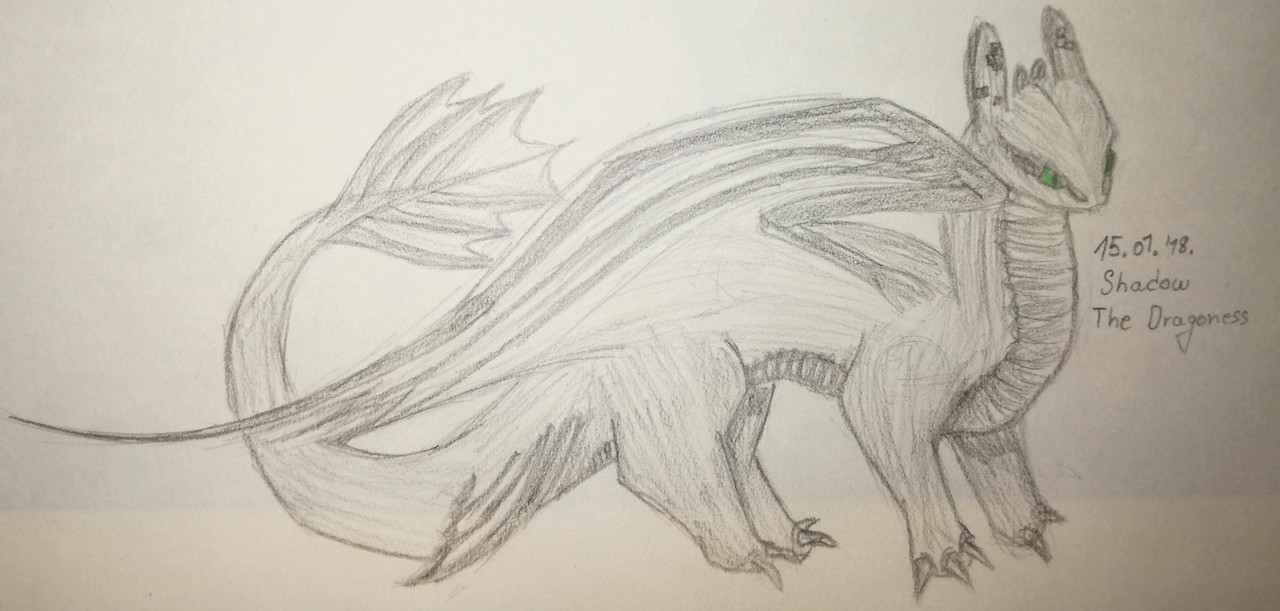 Shadow (again) by MajaPercuilum.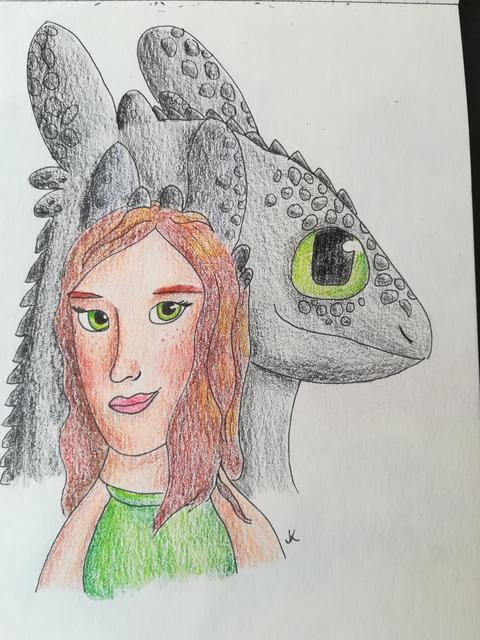 Shadow and The Dragoness together (by The Blobfish Queen).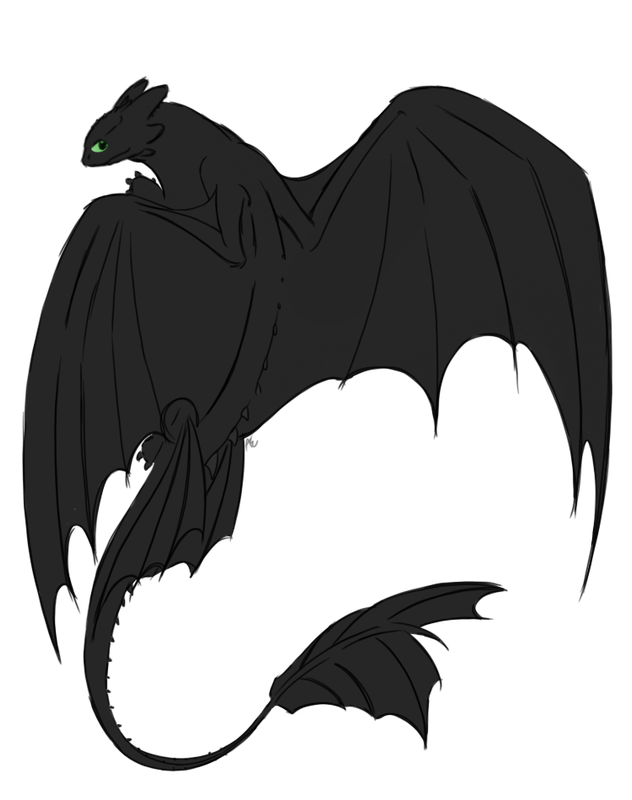 The ever-mischievous Shadow (again, jeez XD) by AndreaEaston!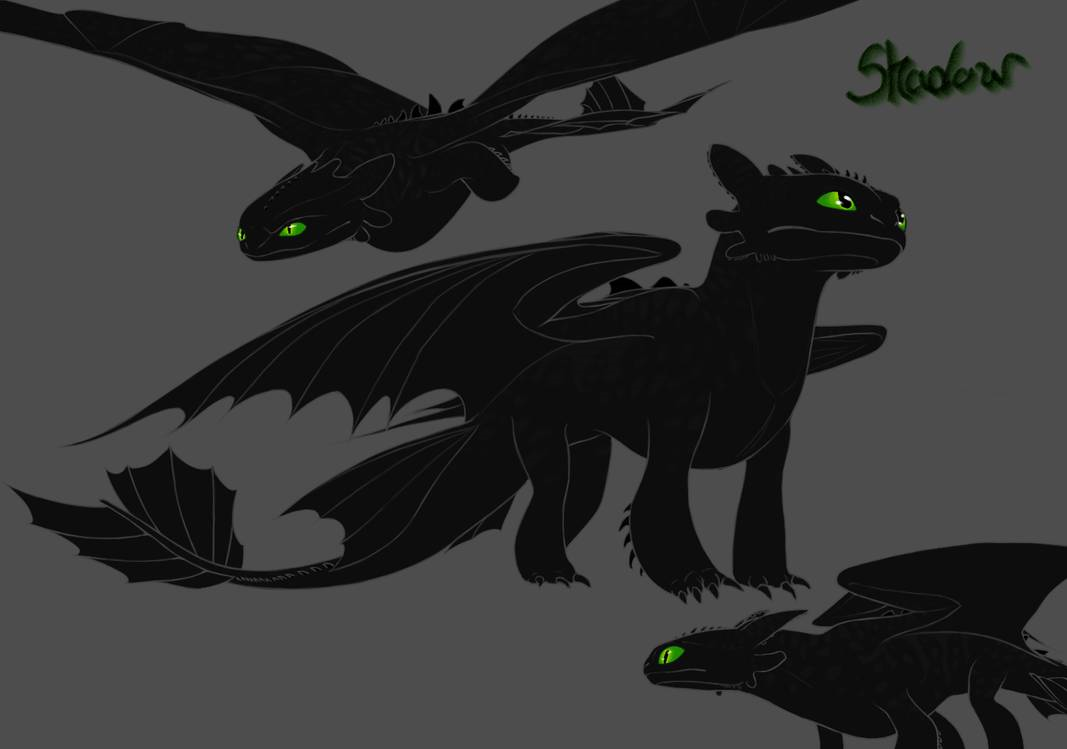 Shadow (last time I promise! *crossing fingers behind back) by DyliehIdol1214.
(Adoptables)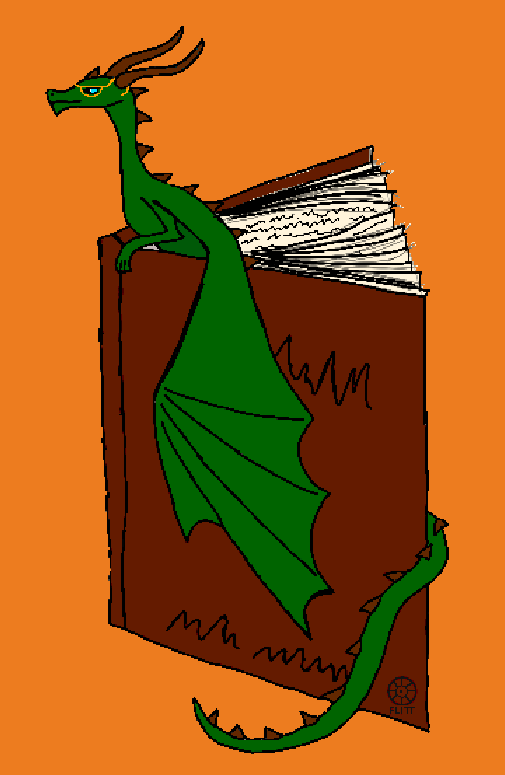 This is my beautiful Bookwyrm, Aldwyn (drawn by Flitt-thank you!)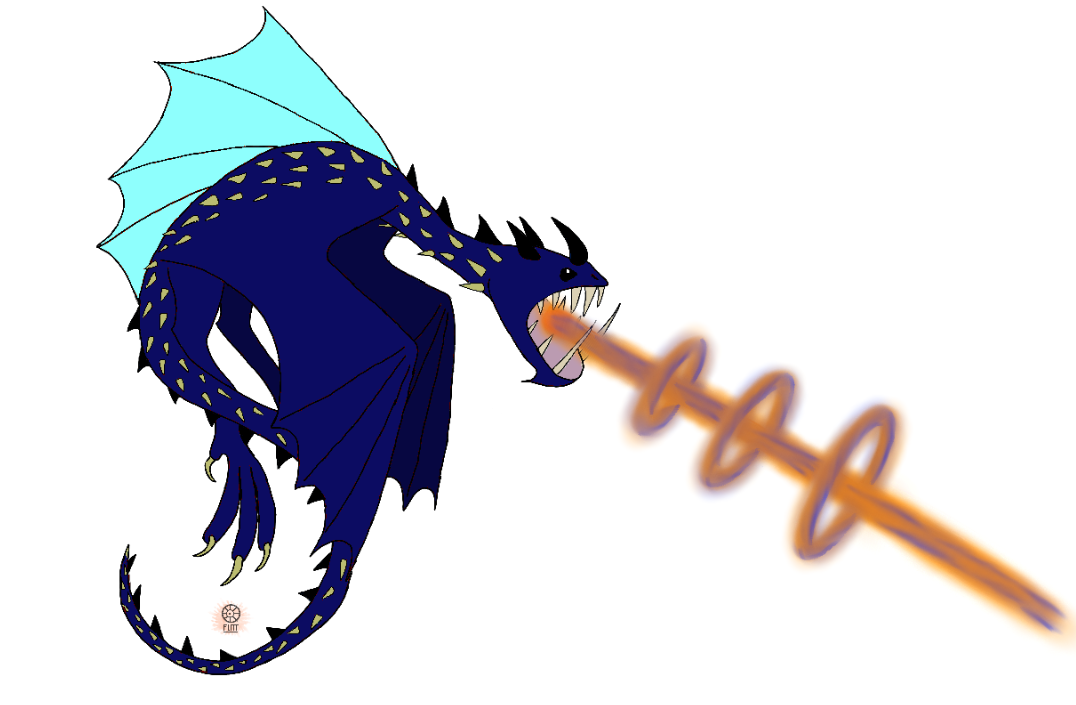 And THIS is ocean-happy Ashera, also drawn by Flitt.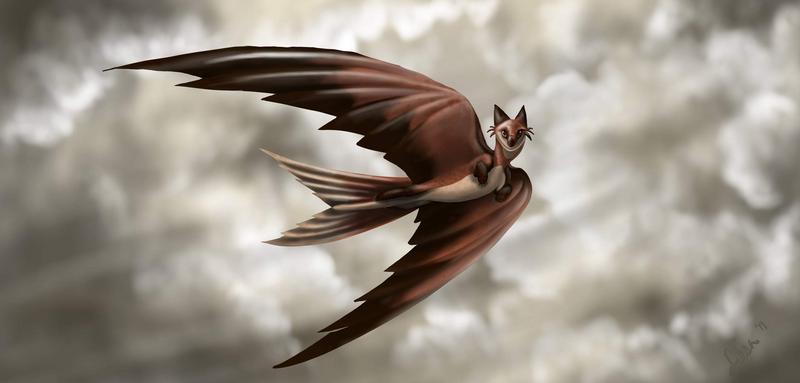 Russet, my mischievous Kyte. Thanks, LissaFish!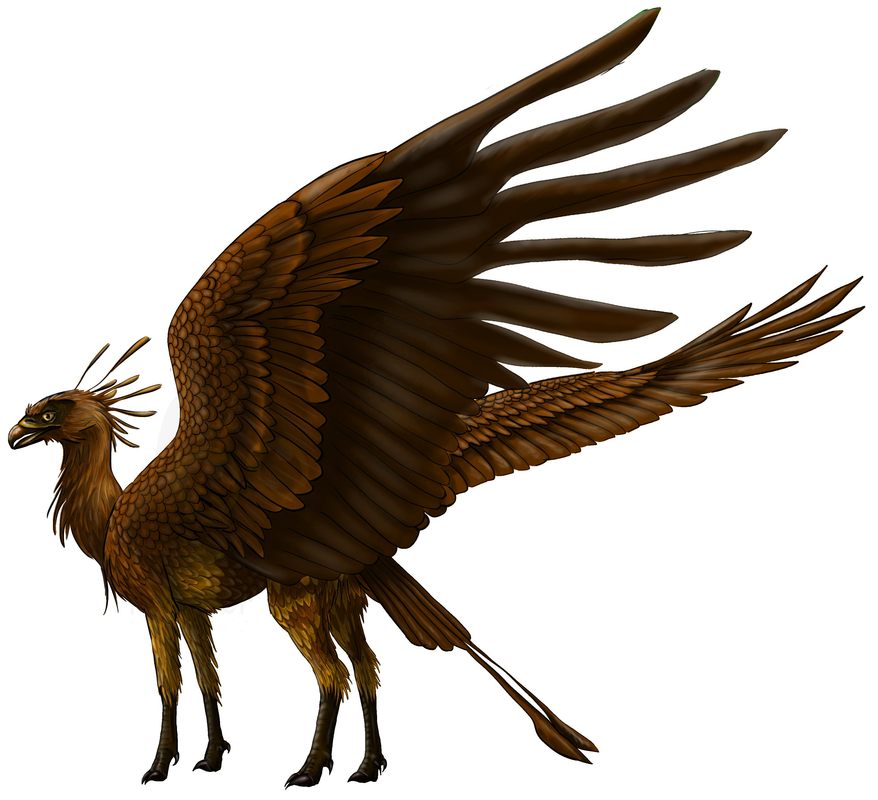 Luster, my proud secrai, drawn by LissaFish!
Okeydokey, I'm
ALLLLLLL DONE!
Byee....

Fri, 08/16/2019 - 18:53
#39
Chapter 6
-THE BLACK HAZE-
Grimmel sharpened his dagger and slipped it into the sheath strapped to his forearm. When the most recent patrol came in, it would be his turn to search the woods for the Thief.
Grimmel was fitted for war, for it was a war the village was waging. He had his dagger of course, as well as a short sword hanging from his belt. He was wearing leather strips for bracers and wrapped around his boots for added protection. He dispensed with the usual helmets and breastplates--those were heavy and obscured his vision, and he preferred to be light on his feet. Playing with Spirit had given him the reflexes of a dragon.
Grimmel's father stalked into the room and snorted. "And what good do you think you'll do? Scrawny, weak--wont even wear decent armor."
Grimmel set his jaw. Just wait until we catch the Thief, he thought. And then you'll see what I can do.
And then maybe his father would finally be proud of him.
After about an hour, the next patrol, the one Grimmel was in, had gathered in the center of town. Everyone looked around fearfully, gripping their spears and swords tight.
One voiced what the others dared not. "What happened to the other patrol? They should have been back already."
Grimmel's father looked grim. "We'll look for them on the way."
It was a grim party that ventured into the woods. While his father thought that HE was leading, Grimmel subtly steered them along the trail the other patrol had taken. A deep feeling of unease had overtaken him, leaving him twitchy and even more glacial than ever.
They continued like this for more than half an hour, everyone's nerves fraying.
Just when they were at the breaking point, they stumbled into a clearing. Not Spirit's clearing in the Deep woods, but something similar. In fact, Grimmel thought he recognized it--it was one of Spirit's old ambush sites, where she waited for unsuspecting deer. She hadn't used it for about a year now.
But something else had. And they hadn't attacked deer.
The villagers gasped and Grimmel pressed his lips together to keep from doing the same.
They had found the patrol.
Blackened, scorched co.rpses littered the clearing. The remains of their last stand. They looked like they'd been in a wild explosion.
Grimmel nudged the nearest body over with his toe.
It was Skorjin.
Grimmel's mouth twisted. He'd hated Skorjin. But no one deserved a fate like this. Not even Skorjin.
Cries of sorrow and dismay echoed as, one by one, the villagers identified friends and loved ones. The cacophony of hurt seemed to swirl around and into everyone, a thick white fog of grief.
They carried the bodies back to more cries and more grief. No one slept well that night. Least of all Grimmel.
His father was in a terrible, horrible mood. It was a combination of fear, frustration, anger, and grief--not a good mix for anyone to bear.
"Blasted waste," he growled at Grimmel as he passed. "Told ya you wouldn't be any good. Shoulda thrown you into the ocean the moment you were born."
Grimmel paused. "Well, then why didn't you?"
Whenever he asked this question, the answer he usually got was a hand to the face. But instead his father turned to face him, blind fury written over every inch of him.
"Because your mother wasn't as strong as she thought. She wouldn't let me, and I've paid for that moment of weakness a thousand times over." He stalked out of the room and stormed up the stairs.
Grimmel stayed frozen, staring into the ffire. He'd thought that nothing his father could say would hurt him anymore. But how very wrong he was.
It had all been a lie. He hadn't been wanted, had never been wanted. The only person who had wanted him was dead, and nothing would bring her back.
He didn't sleep, just stared at the ceiling. His heart was beating black and heavy.
Thump.
Tha-thump
Thump.
Tha-thump.
Thump.
* * * * *
It was a few days after, when Grimmel was on patrol, that he realized that he hadn't visited Spirit in days. What with the burials and his father's outburst, he hadn't had time to tear himself away.
Tonight, he promised her silently. I'll come tonight.
There was a brief period at night when there was a gap in the patrols. That was when he could sneak through.
He crept through the darkness like he was a dragon himself, flitting so softly, so smoothly, you would never have noticed him at all. He passed through the main square and slipped closer to the woods, where the sheep were penned.
A stealthy CRACK! brought him up short. He knew that sound. It was the sound of a sneaking dragon.
It was the Thief.
Slowly, he advanced towards a large haystack towards the corner of the sheep pen. The rustlings grew louder and louder, until Grimmel, heart pounding, drew his knife.
The keen-soft sound cut through the night.
The rustling stopped. And then a head popped up.
Grimmel barely registered straightening from his crouch or the knife slipping from his fingers. All he noticed was the familiar face--as familiar to him as his own hands--staring back at him, with those beautiful yellow-green eyes, and a deep, crushing disappointment and betrayal.
The Thief was...Spirit.
"Spirit?" he whispered hoarsely, as if begging for it not to be true.
But it was. Oh, but it was.
Spirit's ears twitched up to a sound only she could hear. She growled, eyes turning to slits, and disappeared into the night.
Grimmel made it back to his house, and then his bedroom, somehow without getting caught. He rolled over and over in his bed, dozing off and on, soaked with a cold sweat.
His dreams taunted him.
'Runt.'
A flicker of movement in the forest.
'Blasted nuisance.'
'Run along, little hiccup!'
A rasping tongue.
Skorjin's body, charred and dead.
Wings soaring, a sky of stars.
Falling, ever falling, into a pit of betrayal and hurt and green, glittering eyes.
Grimmel's eyes opened.
It was morning. The sun was shining.
Grimmel got up and swung his legs out of bed. He buckled on his dagger and sheath and headed downstairs.
His father was away on patrol. Good.
Grimmel strode towards the forest. He had business there.
He walked the familiar route like a stranger. Everything seemed right and yet so, so out of place.
He reached the clearing. Spirit was sleeping on her usual ledge. Her ears twitched but she didn't wake up.
Silently, with the ease of long practice, he pulled himself up beside her, sitting next to her neck--his usual spot. Once there, he cradled his head in his hands and on his knees.
Echoes of his dream throbbed in his skull. She had been his best friend--his only friend--for two years. He KNEW her--she couldn't... she wouldn't...
But she had.
His breath came in rapid bursts. A black haze was building in his head, clouding his eyes and his thoughts. She had killed. She had stolen. Thief. Murderer. If he did this...then no one else would suffer.
And his father would be proud of him.
Hands shaking, he slowly drew out his knife.
Spirit twitched again. She was in a lighter sleep now. She would wake soon.
Grimmel stood. The next few seconds were a clouded blur. A silver flash, a sickening tearing of sinews and flesh, and a blur of black scales, and then two yellow-green eyes were staring at him in complete shock and hurt, and Grimmel knew in his bones that those eyes would haunt him for the rest of his life.
Then the eyes closed and fell away, and Grimmel's world shuddered and broke.
* * * * *
Grimmel walked slowly into the village square. Villagers peeked out and saw him. Then they saw the bloody knife in his hands and their eyes widened. They stepped out and followed him as he pressed ever onward, towards the main hall that they were using as a base. Grimmel's father stood in front of the door, talking to some fellow leaders. They fell silent as he approached.
He walked up to them and threw down the knife. It spattered red over the faded wood.
"I killed the Thief," Grimmel said coldly.
Silence.
Then, a slow, measured clapping. His father was applauding. "Well done," he said--and he meant it.
Grimmel lifted his chin and turned away. Once, he would have basked in that praise-and part of him did, in a detached way. But the life that he had once had seemed to have drained away. He was more lifeless and glacial than he'd ever been.
He walked away, hands stained red. The villagers watched, awed, and whispers followed, but instead of jeers they were whispers of praise and thanks. He had saved them from the Thief. He was their hero. He had saved them.
But he had lost himself.
Who's online
There are currently 9 users and 726 guests online.