Diary of a Dragon Rider
The New Student
Hi, my name is Rialynh Nightwalker. I have heard from my friends already at your academy that dragons are the best thing to happen to Berk since sliced bread! No offense, but I'll believe it when I see it. By the way, my friends call me Ria for short. My family wants me to learn about dragons since the troublemakers live on my home island as well. Sure we have Deadly Nadders and Zipplebacks and Terrible Terrors, but we don't have much else here. I want to learn more about different types of dragons, Night Furies in particular. We have a pet Terrible Terror I plan on sending this with. His name is Lyall and he's sort of the island messenger dragon. He always finds whoever we're sending letters to even if he doesn't know them. He's sitting with me as I write this and I hope he finds you soon. Watch for a crimson and gold patterned dragon – that will be Lyall.
I hope to hear from you soon Hiccup, my friends told me to send this to you since you're the Berk dragon master and all!
Yours Truly,
Rialynh Nightwalker
I sit back as I finished my letter, glancing at the little red and gold Terrible Terror that sits on my desk snoozing in the corner. I know I have to send this letter before the new school year starts at the Berk Dragon Academy, but I'm so nervous that even my mother's Nadder notices and sticks her head in the window with a concerned snort that wakes a startled Lyall and he chirps in annoyance at the bigger dragon.
"Don't worry about me Naga, I'm fine girl. Just nervous about sending this letter to the Academy that's all. Everyone's talking about how hard it is for some of us to be accepted there! Come on, let's get this going Lyall. Berk is only a three hour flight from here, but I'm still nervous. Mom's taken you there before and you've meet Hiccup, but I haven't! It was Mizuki who suggested I write a letter and she said she'd put in a good word for me with Hiccup after all." I tell the dragon as I pull out a message tube and tie it to Lyall's back and the little dragon makes a sort of purring sound as I tie a sky blue ribbon to show the message was important but not an emergency before strapping it to the Terrible Terror just before he took off out my window and Naga snorts in relief before pulling her head out.
Three hours later, it's time for dinner. I'm not hungry and mom notices while dad glances up from where he was whittling me a new ocarina to replace the one I lost three years ago. Suddenly we all glance up as Lyall comes swooping in the window chirping happily as he lands in front of my plate of salmon and potatoes and I stand up to see the letter with the red reply ribbon as I slide the letter from the tube and unroll it so I can read.
Hello Rialynh,
I am Hiccup Horrendous Haddock III. I received your letter and it sounds like you're very interested in taking part in our Berk Dragon Rider Academy. I recognized Lyall from when your mother last came to Berk for dragon supplies. I hope my letter found you at a good time because I have good news. You've officially been accepted as a student at the Berk Academy. I look forward to teaching you all we know about dragons and how to ride them! Toothless says to say hello as I write this reply. Ha, crazy Night Fury! You will get your own dragon to raise and train once you arrive. Classes start in two weeks – so be sure to bring clothes that can handle being around dragons for a few years!
Yours Truly,
Hiccup
PS, You can bring Lyall with you. Seems to me like that little fella likes being near you because he kept making sure I was writing only good things in this letter and gave a sort of happy cheer when I finished.
I read the letter twice to make sure my eyes weren't playing tricks on me and I nearly fell out of my chair at the good news! I was going to train at the Berk Dragon Academy! I whooped so loud that Naga poked her head in the window with a confused look on her silver, blue and white face and Dad looked up from his whittling while mom was startled out of her chair at my reaction.
"Ria, what was that all about sweetie? Did you get a reply from the Berk Academy? Ever since Mizuki left, you've been so down and out lately. And now all of a sudden – you get so excited that you scared Naga!" Mom asked as she stood up in her red apron that Naga seemed to love seeing her in as Lyall perched on my shoulder chirping and purring happily with a smug look on his face and I rubbed the little red and gold menace behind the ears before replying.
"Mom, I just got accepted into the Berk Academy alright! I just got a letter from Hiccup and he says that classes start in two weeks! Oh man, wait until the guys here about this! I've wanted to learn about dragons ever since we'd made peace with them five years ago! I can't wait to get my own dragon! And I'll actually get to meet a Night Fury! I've heard that besides Hiccup's dragon Toothless, they were pretty much extinct!" I told my parents dancing around the room holding Lyall by the front paws despite his protests before realizing I had to run and pack since the next boat for Berk's Caldera would be leaving in two days for the School and that alone was a two day trip.
A few weeks later, I was ready for my first flying lesson with Hiccup and Toothless. I was waiting with Mizuki and her Monstrous Nightmare Kingpin while the purple and red dragon cooed something at her as a streak of black landed in front of us and its rider dismounted to greet us when I noticed that his rider had a peg leg for the first time. I had seen Hiccup around the school with Toothless from a distance, but this was the first time I was going to actually meet him. I had already meet Astrid, Snotlout, Fishlegs, Ruffnutt and Tuffnutt and talked to them about their dragons, but I had already begun incubating my own Deadly Nadder egg and was looking forward to when it hatched.
"Hey Mizuki, is that your friend you were telling me about? I'm Hiccup and this is Toothless. Whoa! Huh, apparently he seems to like you! He never takes to strangers that fast! I can see why you wanted to come here. Apparently you've got quite the talent with dragons. And I see you've brought Lyall with you! And here's one more surprise for you, you get to ride Toothless!" Hiccup told me and I felt my jaw almost hit the ground as Toothless nudged his head up into my hand so I could scratch an itchy spot and the black dragon purred as I scratched him behind the ear while Lyall perked up from his perch on my shoulder and chirped encouragement as he flew over and sat on Mizuki's as Kingpin snorted his approval.
"No way! I actually get to ride a Night Fury?! But, I've never even ridden a dragon except my mom's Nadder Naga in short hops around the farm!" I told Hiccup glancing between him and Mizuki as Toothless stood up and sat on his hind legs giving me the same sort of reassuring look that Naga always had given me as a kid before we went on our flights.
"You'll be fine! All of us get to ride Toothless for our first flying lesson! Hiccup's the best flying teacher around and he'll teach you everything you need to know about flying a dragon! It's the same rules for all dragons so we all learn on this oversized salamander! No offense Toothless!" Mizuki assured me as Toothless used his red sailed tail to smack her upside the head making me laugh because Naga used to do the same sort of thing to me whenever I said the wrong thing back home! I made a nervous whimpering sound but Toothless made a purring noise that calmed me down as he stood once again on all fours and Hiccup boosted me onto his dragon partner's back and sat behind me in the saddle for my first flying lesson.
"Alright, now Toothless is the only dragon here with an artificial tail fin, but otherwise flying is really simple! All you have to do is tell your dragon where to go and hang on to the saddle! From what I understand, you've done short hops on your mom's Nadder right? Well, this should be a bit different from a low flight over the farm, but it's still pretty intense." Hiccup told me over my shoulder as I glanced back and he put his hands over mine to show me where to grip the saddle and how to move my foot to position the red skull sail he had put on Toothless' tail to replace the sail he had lost from an old injury.
"Yeah, I used to ride Naga all the time back home! Flying should be easy once I get Toothless into the air. The one thing I'm worried about is falling off at five thousand feet in the air! Mom would never let me go over a thousand feet so that we could do some crop dusting!" I told Hiccup glancing nervously down the cliff that we stood on while Toothless spread his wings and dropped off with me screaming at the top of my lungs at the speed. I instinctively twisted my foot in the stirrup to adjust the sail and Toothless immediately leveled out so that we were gliding over the water at over five thousand feet in the air.
"That's it, you're getting it! Wow, you're a natural at this! Alright, now to bank you – whoa! That's the ticket! Yeah, now have Toothless do a 180 and we'll head back in! Mizuki was right about you! You definitely have a way with these guys kiddo! Hey, Gobber told me that your egg should hatch sometime today or tomorrow! You'll have a Nadder big enough to ride by the end of next month!" Hiccup told me as I instinctively had Toothless bank to avoid a rock formation in the Caldera bay whooping as we dodged the formation without so much as scrapping a wingtip while Mizuki watched from the back of her hovering Nightmare about a thousand feet away from us. I grinned back in response and whispered a command to Toothless and we zipped just inches over Mizuki's head and she yelped as she ducked the dragon and I laughed whooping as Toothless took us in for a flawless landing a moment later.
"Hey come on, that was not cool Ria! I know you know how to fly already, but that was ridiculous! That was some amazing flying out there – not bad for your first time over five thousand feet! Hey, I sent Lyall to check with Gobber to see if your Nadder egg was ready to hatch! Come on; let's go see if the little thing hatched already!" Mizuki told me and I slid off Toothless with numb legs and I nearly fell over (and would have if Hiccup hadn't grabbed my arm to steady me) before regaining my balance as I glanced up to see Lyall circling making his excited chirping sound as Astrid came running with Stormfly right on her heels. The Nadder chirped a greeting a Toothless and Lyall as Astrid struggled to catch her breath before greeting all of us and Lyall landed on my shoulder curling his tail loosely around my neck.
"Hey, Ria, you'd better get your tail over to the hatchery fast! Gobber says your Nadder egg is going to hatch any second! If you wanna get a Deadly Nadder this week instead of next week, you'd better get there!" Astrid told us excitedly and I jumped to my feet and asked Hiccup if I could borrow Toothless and he barely had time to give his consent as I hopped back on the Night Fury and we flew right into the Hatchery. We scared Gobber so badly that the poor blacksmith/dragon dentist nearly wet his pants as I slid off Toothless and Stormfly flew in with Hiccup and Astrid on her back with Kingpin and Mizuki right on their tails.
"Oi! Watch it there will ya lassie? Yeesh, nearly wet my britches there when ya came zipping in on that Night Fury! Ah, Hiccup, there ya are! Good, everyone's here. Er, Rialynh, that egg ya picked out of the Nadder bunch is about to hatch, so I recommend ya get yer tail over there and hurry if ya wanna get one!" Gobber told me as I stood next to Toothless and the black dragon nudged me with his round alligator-like head as he pushed me over to where the Nadder eggs were situated near the lava pit that kept the cavern warm. One egg in particular, a blue and bronze striped egg was rocking in its nest and a little spiked head poked out with a bronze spiked frill and nose horn on its face as the little dragonet inside took its first look around and locked eyes on me.
"Aw! Isn't he just the cutest little dragon you've ever seen?! Look at those cute little spikes! I can't wait until he's big enough to race against Kingpin! That should take what? About a month right Hiccup? This little guy is going to be the fastest dragon on Berk!" I told the guys as they gathered around to take a closer look at my new friend and Lyall chirped his excitement and Astrid gave me a warning look that I merely rolled my eyes at since I knew that NO dragon on Berk was faster than Stormfly and Toothless. Gobber chuckled and Hiccup knelt beside me and scratched the little dragon under the chin as I fed him his first meal of chopped fish and chicken bits that Astrid brought in a bucket for me while Mizuki leaned against Kingpin and the purple and red dragon rumbled a greeting at the new hatchling.
"So, whatchya going to call the little nipper lassie? Little fella there has to have a name after all lassie! All dragons have names, even if they don't belong to anyone. We even give the wild dragons who live around here nicknames after all!" Gobber asked as he clapped me on the shoulder and Lyall scolded the blacksmith for disturbing his perch on my shoulder while my little Nadder fell asleep in my arms as I stood up carefully. I glanced at my friends while Astrid leaned against Stormfly and the older Nadder snorted as she sniffed at my new charge while I thought about what to call the little sweetie.
"Um, I think I'm going to call him Garenth. It means "bronze one" or something like that I think. He may be blue but he does have some bronze in him! I look forward to learning more about him! Astrid, I was wondering if you could help me learn more about Nadder. All I know about them was what I learned from taking care of Mom's dragon Naga back home." I told a surprised Hiccup and Lyall chirped his approval of the name and I scratched the little guy behind the ear as Astrid agreed to help me take care of him until he was big enough to hunt for himself. I can't wait to learn more about dragons. Hiccup says it takes about two to four months before Nadders are big enough to fly and ride and Astrid says the same thing, so I guess the next entry in my journal will be how I take care of the little trouble maker known as Garenth. Right now he's tugging at my boot while I write this so I better go take him outside to play! Man, that dragon loves his ball! More coming soon!
Rialynh Nightwalker (6/23/2014)
__________________
Warning: Long signature of dragon images
List of current dragons in game and fan based (blue = in game dragons, green = fan dragons, orange = dinosaurs, black (default) = Dragon Cave animals, purple = pet based dragons)
Dragon Cave Dragons(Please help these darlings hatch! Feel free to PM me name ideas for my dragon cave buddies when they hatch!)
HTTYD Dragons (Both fan and in game)
Garenth = Deadly Nadder, Male

Naga = Deadly Nadder, female

Jambu = Changewing, Male

Darksteel = Whispering Death, male

Cliffjumper = Hobblegrunt, Male

Wrecker = Hobblegrunt, male

Penguin = Groncile, male

Phesant = Gronkle, male

Naga = Deadly Nadder, female

Zephyr = Grapple Grounder, male

Starburst = Speed Stinger, female

Moonracer = Flightmare, female

Violet = Skrill, female

Navi = Stormcutter, female

Elsa = Monstrous Nightmare, female

Topaz = Monstrous Nightmare, female

Toothless = Night Fury, Male (borrowed from Hiccup)

Aurma = Razorwhip, female

Cobalt = Razorwhip, male

Bruiser = Rumblehorn, male

Coen and Broderick = Night Terrors, male

Twister = Typhoomerang, male

Holly and Coral = Seashocker, female (holiday dragon, not yet hatched in game)

Aran = Armorwing, Male

Lyall = Terrible Terror, male

Blue = Terrible Terror, female

Koyi = Oriental Serpentfang, female

Winter = Frost Fury, female

Astrea = Oceanic Seasong, female

Sky-Strike = Oceanic Seasong, male

Cordula = Noelani, female

Panther = Noelani, male

Daesha = Wolf-Faced Desert Runner, female

Dinek = Wolf-Faced Desert Runner, male

Storm Chaser = Storm Fury, male

Naritha Moon (Narith) = Storm Fury, female

Saber = Sabertoothed Horntail, male

Aurora = Spike Roller, female

Echo = Screaming Death, female

Makani = Starring Deciever, female

Starchaser = Stingtailed Flamethrower, male

Gamma = Armored Midnight Fear Stalker, male

Aquamarine = Spotted Mistwalker, female

Moonstone = Spotted Mistwalker, male

Jadewing = Whispering Whisp, female

Chiheru Bronze = Woolly Fury, female

Tiba Emerald = Woolly Fury, female

Spectra Violet = Wooolly Fury, female

Moondancer = Night Fury, female

Skyfighter = Night Fury, female

Swiftwind = Night Fury, female

Anzu Autumn = River Fury, male

Shakka = Prisim Fury, male

Icefall = Cammo Fury, female

Iris = Greater Banded Geckus, female

Thrush = Greater Banded Geckus, male

Delta = Tri-Horned Dragon, female

Charlie = Tri-Horned Dragon, male

Nitidus = Tri-Horned Dragon, male

Beau = Racing Dragon Gold-Star Class, male (borrowed from Artha Penn in Dragon City)

Goldwing = Racing Dragon Silver-Star Class, female

Jin-hoh = Sand Wraith, male

Melody = Psyche Keeper, female

Argentum (Argen) = Psyche Keeper, male

Fjord = Psyche Keeper, male

Hersche = Spacial Beauty Dragon, male

Persei/Percy = Spacial Beauty Dragon, male

Zenith = Spacial Beauty Dragon, male

Riaryth = Spacial Beauty Dragon, female

Isis = Spacial/Egyptian Beauty Dragon, female

Bluestar = Spacial Beauty, female
Bluebell = Spacial Beauty, female

Avatre = Masked Ridgewing, female

Sky Dancer = Royal Flashbang, female

Heru = Sky Valkerie, male

Hecate = Haunted Hallows, female

Undine = Haunted Hallows, female

Marina = Wavestroker, Female

Snowfall = Horned Flight Fury, female

August = Horned Flight Fury, male

Artemis = Banded Featherlure, female

Verdentus = ShimmeringSeascale, male

Mesi = Dilowyrm, female

Vetra = Jabberjaw, female

Silver = Light Fury, female

Borealis = Light Fury, male

Flurry = Grapple Fury, male

Gambit = Albino Night Fury, male

Skull Stalker = Skull Screamer, male

Ghost Whisper = Skull Screamer, female

Puru = Ominous Storm Rider, male

Moana = Mystic Wave Rider, female

Serefina = Gallant Flashfire, female

Frey = Forest Wanderer, male

Jinhai = Cursedfire Wyvern, female

Ayano = Skyvern, female

Aqua Rainbow = Thornridge, female

Thunderwing = Thunderthief, male

Ivinna = Field Sprinter, female

Asia = Velociraptor, female

Artemis = Velociraptor, female

Sniper = Bearded Dragon Fury, female

Abalone = SeaWing, Female (Wings of Fire OC)

Amber = MudWing, female (Wings of Fire OC)

Mariah = gold Fire Lizard, female

Nitidus = Blue fire lizard, male

Garenth = Bronze Pernese dragon, male

Viper = gold and purple ikran, male
My art and adoptables (along with a few special dragons from other artists):
Flurry The Grapple Fury Me and Garenth, done by Scorpio Kardia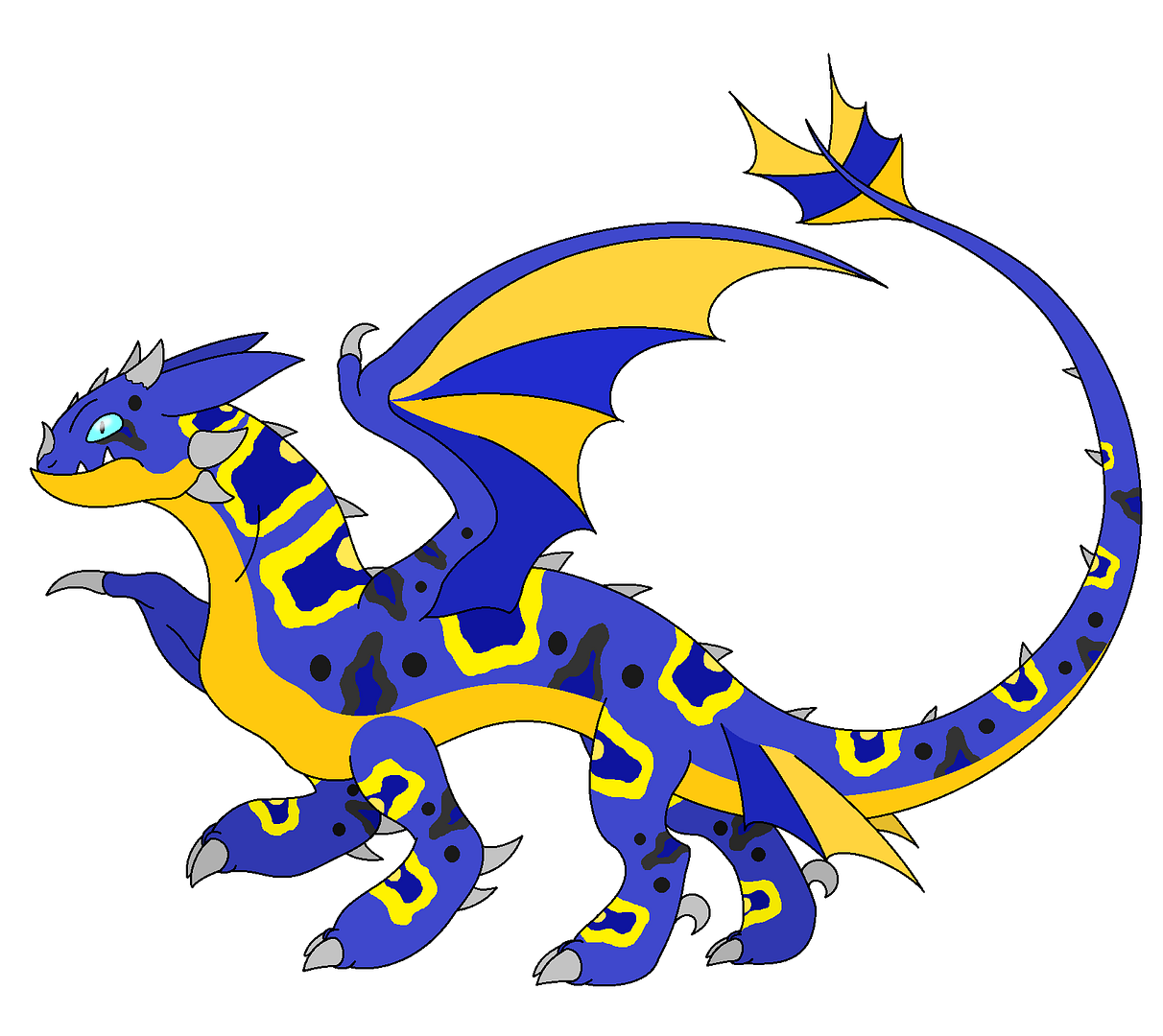 Flurry Kimbenoso Flurry Revamp Nightmarerebuff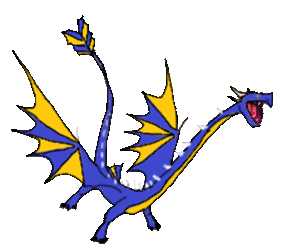 Flurry the bouncie Grapple Fury (Nessie)
Coen and Broderick version 2 courtesy of Iron Man 2000
I am a member of the SOD forum Fan Fiction Club!
These guys are available for adoption! Flurry here is my pride and joy! Check them out on my adoption thread "Introducing the Grapple Fury!"
DuskDaybreak's Art
Veritas the Utahraptor Asia the Velociraptor
Me and Chiheru Bronze Tiba says Happy Halloween!
Haunted Hallows
Hecate Undine
Character Furies
Optimus Prime Bumblebee Captain America Smokescreen 1
Smokescreen 2 Arcee White Tiger/Ava Ayala
Other dragons and art (including the new Velociraptor Draconis!)
Gamma Jadewing Birthday Raptor Razor Hunter
Moana
Dragon Bouncies
Speed Stinger Garenth Starburst Wrecker
Cliffjumper Naga Darksteel Elsa
Topaz Moonracer 1 Moonracer 2 Beau
Beau 2 Goldwing
Pern Art by Mechfighter
Garenth the Bronze Dragon Mariah the Gold Fire-Lizard
Nitidus the Blue Fire Lizard
Other Artists (nothing personal guys, but a lot of my art comes from Duskdaybreak)
Me and Aran at Sunset on Halloween - thanks to ToshiLoshi!
Astrea and Sky-Strike the Oceanic Seasong (Adopto66)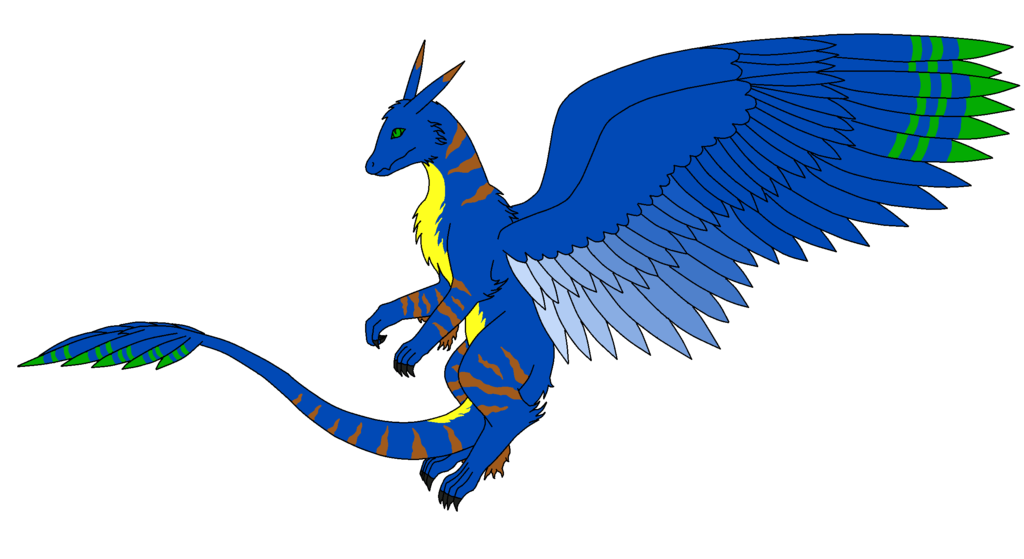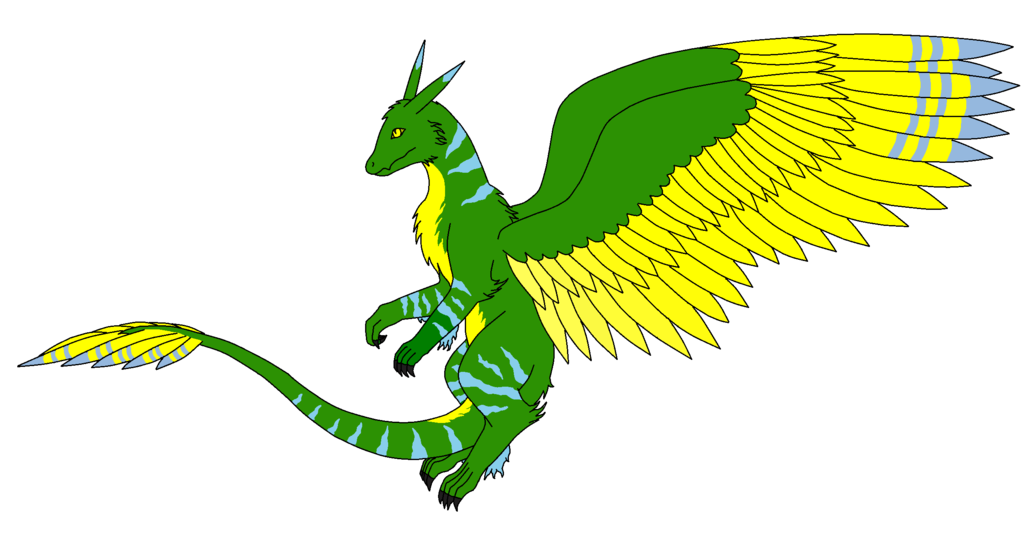 Artemis and Faore the Banded Featherlure (Amberleaf)
Field Sprinter egg (Valoris620)
Ivinna the Field Sprinter hatchling (Valoris620)
Ivinna the Field Sprinter (Valoris620)
Cordula and Panther the Noelani (hootowllighbulb)
Team Mystic Banner Nightfuryatom4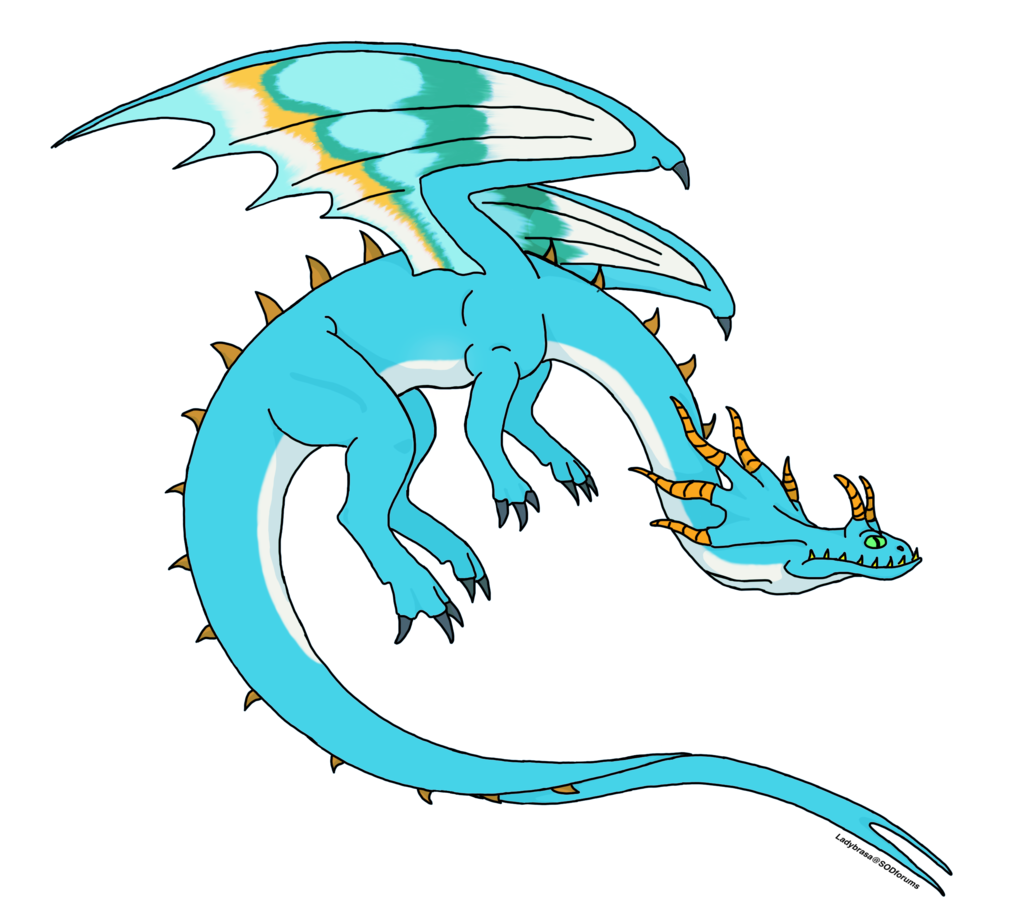 Aqua Rainbow The Thornridge(ladybrasa)
Cliffjumper and Wrecker the Hobblegrunt (Dorina the Dragon Trainer)
Viper the Ikran/Forest banshee (Kimbenoso)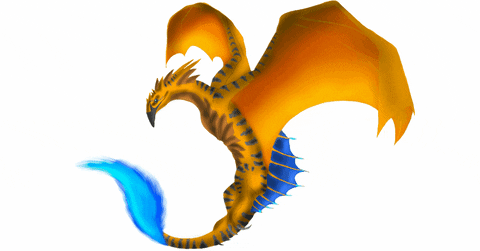 Jinhai the Cursedfire Wyvern gif (Kimbenoso)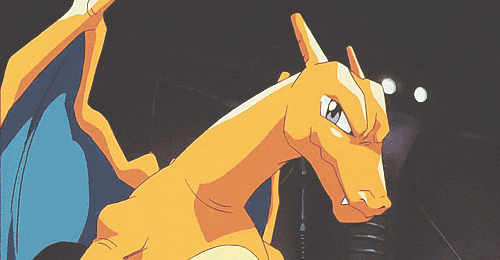 Charizard Gif courtesy of Pyrelyth
Holly and Coral the holiday Seashocker (WingsofValor)
Frey the Forest Wanderer (chimchim24)
Moonracer the Flightmare (Dorina the Dragon Trainer)
Makani the Starring Deciever (chimchim24)
Serefina the Gallant Flashfire (Golden Scarlet) Twister the Typhoomerang (Bow Ie)
Abalone the SeaWing (EpicShadows) Amber the MudWing (EpicShadows)
Skull Stalker the Skull Screamer (Golden Scarlet) Ghost Whisper the Skull Screamer (Golden Scarlet)
Me and my Charizard Charlie (Sky and Ocean)
Dragon License (Nessie)
Toothless and Smidvarg's Gang (courtesy of Dreamworks and Smidvarg)
Crystal the Dewmist (Cerebellum) Puru the Ominous Storm Rider (Golden Scarlet)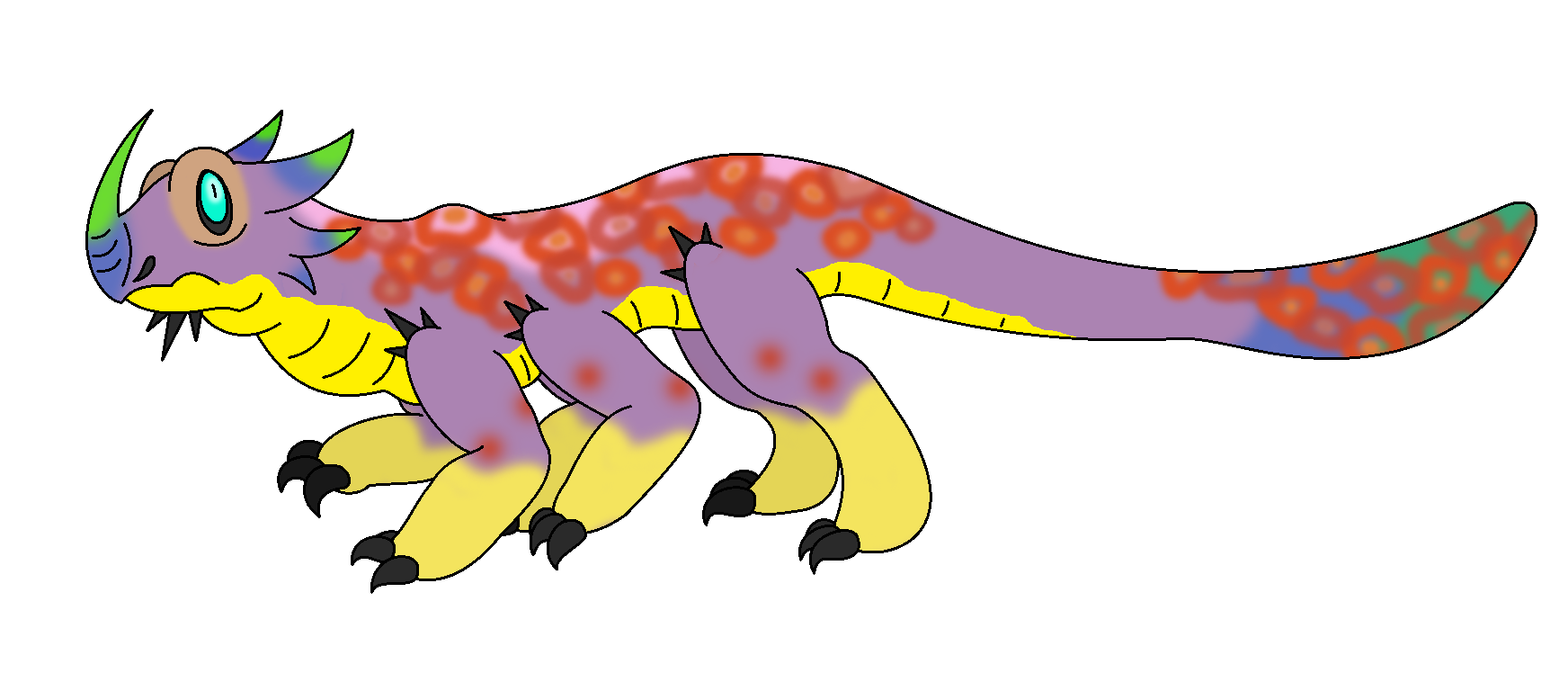 Koyi the Oriental Serpentfang (NightmareRebuff) Harper the Paranoid Sandskitter
Winter the Frost Fury and Queen Elsa (StellaMontague) Winter the Frost Fury - as an actual Night Fury! (Toothlessnightfury)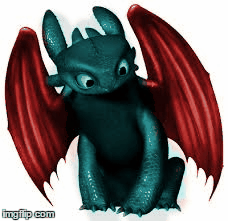 Icefall the Camo Fury and Shakka the Prisim Fury Sniper the bearded dragon lizard as a Night Fury(Toothlessnightfury)
Moondancer the Night Fury and Saber the Sabertoothed Horntail (Fury of the Night)
Moondancer the Night Fury (LinkWolf)
glitter text done by fury of the night
Clan Banner 1 and 2 Shadow Hunters of Berk (Amerissa)
Pokédex and Ashley Kashu and Dragonite (Sky and Ocean)
Auruma the Razorwhip (Colress)
Me and Garenth (edit done by the fabulosly talented AniuRavenWolf)
Snowfall and August the Horned Flight Furies (babybrothers3)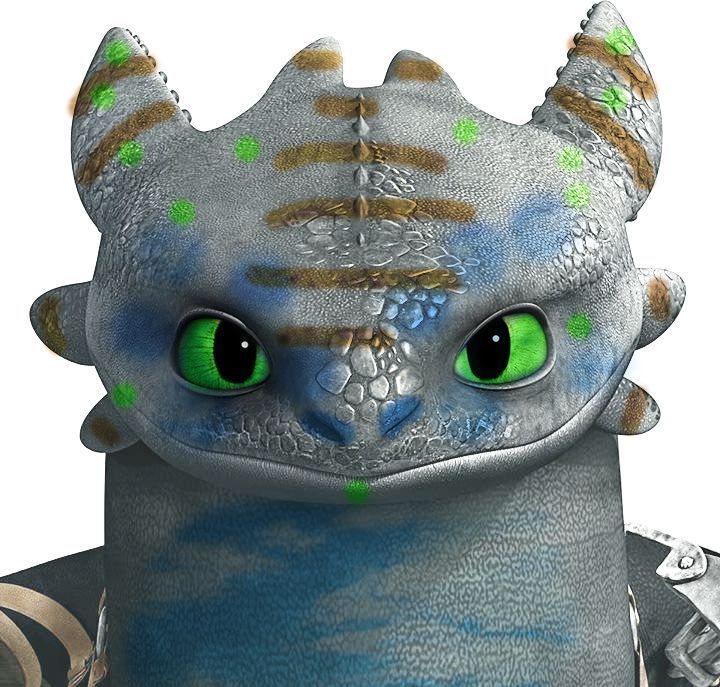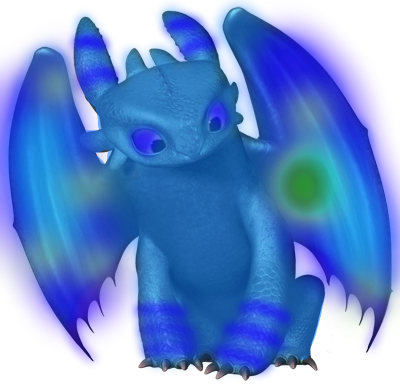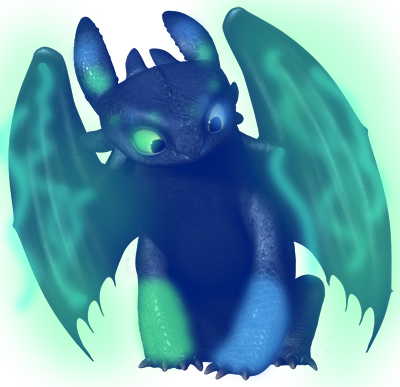 Silver,
and Borealis the Light Fury (mesaprncss)
Siamese Night Fury (xxHallaxx)
Calico Night Fury (xxHallaxx)
Heru the Sky Valkerie (Scobidous)
Garenth (Beareptilelover)
Artemis Beareptilelover)
Bruiser version 1 (Beareptilelover)
Bruiser version 2 (Beareptilelover)
White Tiger bouncie Fury (Twistedclaw)
Wrecker Banner (Autum5467)
Zephyr the Grapple Grounder (Black saphir) Baby Zephyr the Grapple Grounder (Stiger23)
Zephyr the Grapple Grounder (hrepetti)
Daesha and Dinek the Wolf-Faced Desert Runner and Thundwing the Thunderthief Avatre the Masked Ridgewing (Wutend Bonfire)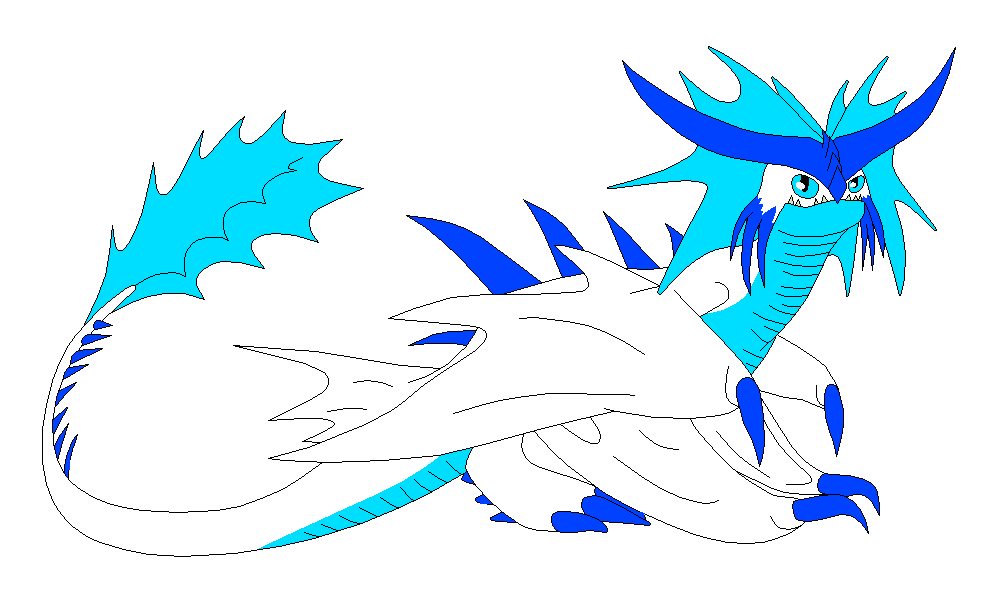 Navi the Stormcutter (Slyga)
Navi the Stormcutter bouncie (mesaprncss = color,
X

a
box-DS-Gameboy

= ba
se
)
Marina the Wavestroker and Mesi the Dilowyrm and Sky Dancer the Royal/Siren Flashbang (Goldenfury360)
Icefall the Camo Fury, Gambit the Albino Night Fury, Vetra the Jabberjaw (The Ecliptic Eight)
Asia the Velociraptor (Elsa II)
Verdentus the Shimmering Seascale (Coolerthandragons) Violet the Skrill (Zero the Ruthless)
Glory the Vinenecked JungleClaw (Skyler Smile)
Echo the Screaming Death (Candyblast)
Iris the Greater Banded Geckus Thrush the Greater Banded Geckus (TheMasterPlan47)
Aurora the Spike Roller (blackpanther0211)
Starchaser the Stingtailed Flamethrower (dragonlover0204)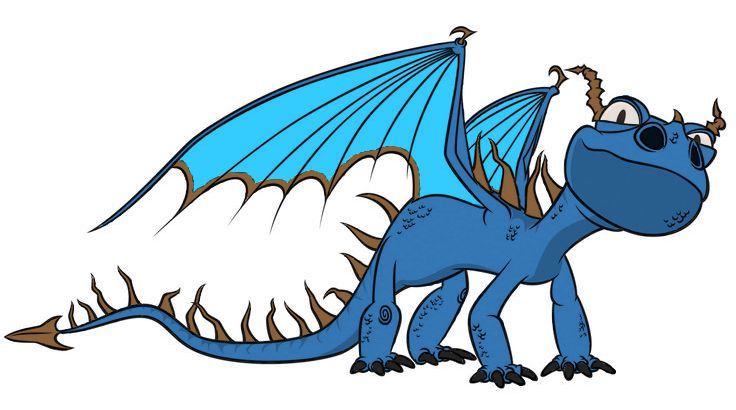 Lyall and Blue the Terrible Terrors (Snowflake12298 and Basrolo)
Delta, Charlie and Nitidus the Tri-Horned Dragons (EloraTm)
Skyfighter the Night Fury (Frytha) Swiftwind the Night Fury (Frytha)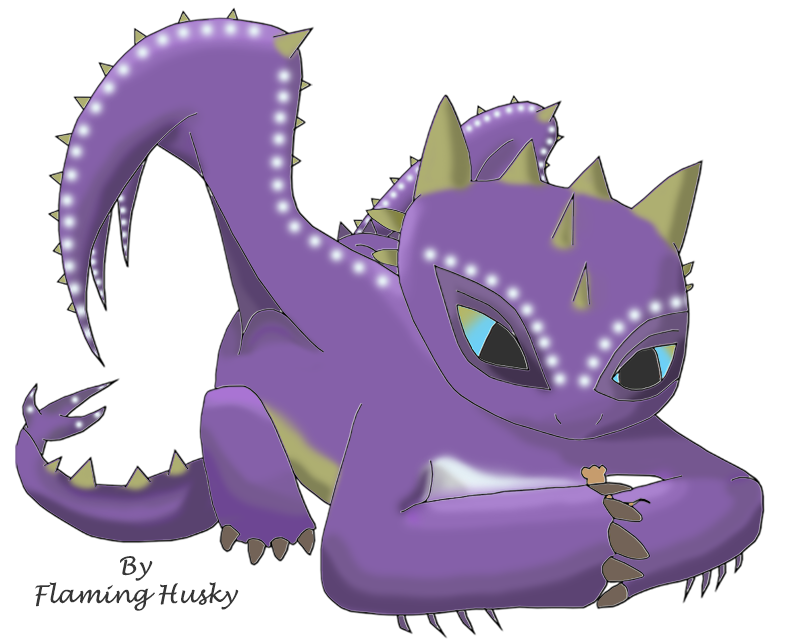 Jin-hoh the Sand Wraith (Flaming Husky)
Jewelsong and Moonsong the Deathsong (Stiger23)
Thu, 03/26/2015 - 17:13
#3
The Berk Watch
Hey Mom and Dad!
It's been a few weeks since I've joined the Berk Dragonrider Academy and things are going great! I hope Lyall finds you well when ya get this because I have a lot to tell you! I have my own Nadder now for one thing! His name is Garenth and he is a gorgeous adult male of 3 months out of the shell! Astrid has been helping me train him in private lessons since she says I catch on to dragon skills faster than anyone she's seen. She says I may even make Berk Watch and help patrol the island in case of trouble – mostly meaning Alvin and the Outcasts and the Berserkers who tend to cause trouble here from time to time. Mizuki is already a member with her Monstrous Nightmare: The purple and red menace known as Kingpin. I'm even thinking of getting another dragon to keep Garenth company, but I don't know what type yet. Hopefully a Monstrous Nightmare like Mizuki's but I'm not sure yet! Kingpin and Garenth get along great, but I don't think Lyall likes Kingpin very much. Garenth gets along fine with Lyall by the way. Well, that's all for now, I'd better go before I'm late for Astrid's combat training class! We're learning about archery today and you know I rock the bow and arrow!
Talk to you soon!
Rialynh
I glance up from my letter to home to check the time on the wall clock Hiccup made for my birthday last week and realize I am almost late for Astrid's combat class alright. I look to where Garenth is still sleeping on his bed and where Lyall is sitting on my desk waiting for the finished letter with his leg stuck out for the message tube to be tied on so I grab a tube, stick on a green greeting ribbon and tie it to the little guy's leg. I hate to wake my dragon from his well deserved rest after yesterday's flight session, but Astrid says that we need our dragons today for archery practice.
"Alright, time to wake up you lazy pile of dragon bones! Come on Garenth, it's time to go to combat class dearest! You know you love it as much as I do! Astrid is teaching today and that means Toothless is going to be there!" I tell my dragon as I slap his sky blue hide and his bronze spines glint wickedly in the sunlight streaming in through my window as the dragon stirs and looks at me. The look in his eye clearly says "Why the heck did you wake me?" and I laugh as my dragon snorts as Lyall takes off for home to deliver my letter. I laugh as the bigger dragon stands up and stretches his deep blue wings and I pull on my boots as I leave with Garenth right on my heels just as someone yells "INCOMING!" and I look up just in time to see my dragon catch a black sheep falling from the back of a Hideous Zippleback that I immediately recognize.
"Ruffnutt, Tuffnutt, what are you guys doing with these sheep?! Are you going to use the wool to knit a sweater or something? If you're up to your usual pranks, I'm going to tell Hiccup! Remember the Nadder in the farmhouse fiasco? Ugh, that was something that we students did NOT want to see!" I tell the Twins as Barf and Belch greeted me and Garenth by touching their horned heads to ours and I laugh as Belch licks my face. I push the Zippleback's head to the side and glance up to see Ruffnutt's helmeted head leaning on her hands while Tuffnutt hopped off Belch's neck to scoop up the sheep. Garenth had just put the thing down and Tuff grinned at me in his mischievous Loki style grin and I prayed to Odin that these guys weren't up to any mischief.
"Nah, relax! We're not up to anything Ria – in fact, we're on legit business!" Ruff tells me as Tuff tosses up the sheep and Tuff swung back onto Belch's neck holding onto the horns. The poor black sheep was dumped unceremoniously into a net hanging between the two necks of the Zippleback before Tuff continued Ruff's explanation.
"Yeah, Hiccup needs these guys for racing class today! Here's a hint as to what you'll be doing this afternoon! Sheep scooping! Be ready for some mega fun and some intense obstacles! You'll actually have something to write home about after this class!" Tuff confirms and I glance nervously at Garenth because considering what these twin Loki spawn considered fun was probably going to be considered mischief to the rest of us. I glance at the sun and realize I'm going to be late for class as I brush past Barf's head with the Zippleback snapping at me before I apologize. I run into the training arena as I sling my favorite longbow over my shoulder with the quiver on my back and Mizuki mouths "Your late" as I notice that Astrid had already begun class and I curse the Twins for delaying me.
"So, who can tell me the best way to disable an enemy dragon without putting either the dragon or the rider in danger? Ah, Ria, so glad you could join us! This is your first time being late so I'll let it slide this time. So let's recap. Here's the scenario: you're surrounded by Berserkers and enemy dragons. You're cornered with nothing but a bow and your dragon's natural skills to escape. But the only escape is through the enemy horde and you have to fight dragons of all sorts. What do you do? Ria, perhaps you can tell us?" Astrid asks and I sigh in relief since I have done practice situations like this with Mizuki and her Kingpin as I think about the scenario. I glance back at Garenth and over at Astrid's dragon Stormfly and the older Nadder nods at me reassuringly while her rider leans against her shoulder waiting for my response.
"That's easy! If you're only hope is to get through the enemy horde, there is only one way to do it! Divide and conquer! If you have a dragon like say, a Hideous Zippleback or a Nadder like mine, you can use the gas flame or the spines from your dragon as your weapon! You can use them to split the enemy forces down the middle and use the opening to escape!" I shoot back and she smiles in approval with a calculating look on her face that I can't interpret. Mizuki smiles at me when I hear another Nightmare rider nearby mutter something about me being a teacher's pet that I ignore as Garenth shoots a warning spike at the heckler that just misses his foot.
"Not bad Nightwalker, not bad. In fact, that's the kind of situation we'll be practicing how to deal with today! We'll be playing a game of capture the flag to make this more fun! We'll be splitting into two teams! I want Nightwalker and Northson as team captains! Pick your teams and we'll get this show on the road!" Astrid told us and the other Nightmare rider glared at me – the boy's name was Jayden Northson and he was miffed at me for beating him and his Monstrous Nightmare, a black and silver beast named Hecate after some Greek goddess we were learning about in mythology class. I glanced up and immediately called picking first and chose Mizuki as my second in command for this game. I had a feeling I knew what Astrid had in mind for this game.
"Nice work today everyone! Ria, you did especially well with that amazing strategy of splitting the team into groups of two and cornering individual members to take them out! Alright, let's take an hour for lunch and we'll meet back here for racing training with Hiccup! Lunch is being served in the school's Great Hall and make sure to feed your dragons because they'll need the energy!" Astrid told us after my team had snatched the red enemy flag from its place on the wall of the arena and Northson's team groaned in disappointment as we claimed victory. I landed Garenth next to Mizuki's Kingpin and he snorted a greeting and I slid off my dragon to talk with my friend before Astrid ran to catch us just as we were entering the Great Hall moments later.
"Hey Astrid, did I forget my bow in the arena or something? Cause I've got the thing right here. I never leave my weapons anywhere unless I'm at home! Or if this is about Garenth, I just fed him and after lunch I was going to check on my choices for new dragons to keep Garenth and Lyall company." I asked glancing nervously at Mizuki and she shrugged before I gestured for her to go into the Great Hall without me. Astrid merely laughed and clapped me on the shoulder as other students filed past us and she tossed Stormfly a piece of chicken before replying.
"No, I promise, you're not in trouble kiddo! In fact, I actually have good news! You know how some of us have formed what we call the Berk Watch to watch for trouble from the Outcasts and the Berserkers and other such threats? Well, Hiccup and I have been keeping an eye on you and Mizuki for some time now. You two seem to have a pretty good rhythm together. We want you both to join the Berk Watch and help us keep an eye on things around here." Astrid explained and I felt my eyes bug out of my head and my jaw drop when I realized what she was saying. Astrid then led me inside and told Mizuki the good news and she probably had a look similar to mine on her face as she spat water from her mouth and we exchanged a glance before we regained enough composure to respond to the news.
"Wait, wait, wait a minute! You're saying you want us to join the Berk Watch? Those are like, the elite riders of the Academy and the surrounding islands! That means we actually get to put our fighting skills to use! Ha! I knew all those years of practicing archery at home with Naga and the other dragons would pay off!" Mizuki told Astrid in surprise and we both high fived each other just as Lyall returned from his morning letter delivery run home chirping an inquiry as he landed on my shoulder and I passed him a piece of the chicken we were having for lunch that day.
"Mizuki's right Astrid, why us? The Berk Watch is made of the top echelon of dragonriders around here! That includes you, Hiccup, the Twins, Snotlout, Fishlegs and some of the top students of the school! I don't think we're quite ready yet! First year students like us never get asked to join the Berk Watch!" I told the older girl and Astrid grinned at me as Hiccup joined us with Toothless greeting me by licking my face startling me so bad that I nearly fell off the bench. I shove the black dragon's head out of my face as Hiccup sits down and tossed his partner a fish that Toothless snatches out of the air.
"We've been watching you two since you both arrived at the school, and from what we've seen, you've got what it takes to deal with Alvin and the Outcasts as well as the Berserkers. You've both got amazing talents with the dragons and not just taking care of them. Why, I haven't seen such bonds between riders and dragons except between those of us on Berk Watch and our own dragons!" Hiccup told us as he swallows his own bite of salmon as a Terrible Terror I had never seen before landed on his shoulder and chirped a greeting at us. It delivered a message that held two gold medals and new shirts for both of us in blue and green, our favorite colors and I held up the shirt noticing that it had no sleeves but for the one armband that went with each shirt.
"By the way, we have a clutch of Monstrous Nightmare eggs hatching soon. I heard a rumor you were interested in getting one as a companion for Garenth Ria. If you hurry, you might be able to get one. They're hatching right now so you might wanna hustle on over to the Hatchery." Hiccup told me and I leapt to my feet since I had been dying to get my hands on a second dragon – particularly a Monstrous Nightmare like Mizuki's Kingpin – and I rushed into the nearby Hatchery building only to almost trip over a Nightmare hatchling searching for its trainer. It chirped in protest lighting itself on fire and rushing to another girl who had obviously just gotten the thing when I saw there was one egg left. I ran over to it nearly bumping into a full grown Gronckle as it passed by ducking as it swung its clubbed tail at me in protest.
"Oh, good, I love the feeling I get from this egg! I have a feeling that Garenth is going to have a little sister soon! What? I can usually tell what gender a dragon is going to be just by the feeling I get from an egg! How do you think I knew Garenth was male before he hatched?! Mom says that this ability is a gift from the gods or something. She says all females in our family can sense vibes from the dragons and understand them for some reason or other." I told a surprised Astrid as she caught up to me just before Hiccup, Toothless, Mizuki and Kingpin joined me just as the egg cracked and a small head poked out with the baby Nightmare chirping as it fell out of the egg. It shook off the eggshell bits still adhered to its gorgeous green, gold and blue hide as Lyall returned with his reply to my morning letter home as he landed on my shoulder with a chirp of approval at the latest addition to our dragon menagerie.
"Aw, she's so cute! What're you going to name her? We can't use a wolf name or a dragon name like Garenth's. It wouldn't make sense for this little sweetie." Mizuki asked as she stroked the little Nightmare's head and Kingpin warbled his approval turning his head towards me sending a whiff of sea salt and fish oil smell in my direction when he breathed on me. Kingpin then chittered something at Toothless who nodded and grumbled something indistinct that I couldn't quite understand before Garenth relayed the message back to me by slapping me upside the head with his tail.
"Are you guys sure about that name? Wait, are you sure about this? Elsa is the perfect name for the little cutie! Elsa is the same name as the queen from the land my mom comes from!" I told the dragons noticing the confused looks on my friends' faces before explaining that my mom came from a land called Arendelle in the North where she had worked in the palace before retiring and coming to our home island. The newly christened little dragon Elsa cooed something and I realized she was hungry as all hatchlings were when they first hatched as I led her over to where the steaming piles of fresh cut meat were waiting pulling out a bucket of beef for her to devour.
"You know you're going to have to write back to your mom about this right? She'll want to hear if you get a new dragon! Everyone back home has nothing but Nadders and Terrors around so they'll wanna know when one of us gets a different kind of dragon!" Mizuki reminded me and since classes were over for today anyways, I glanced at Hiccup silently asking for permission to go back to my house before writing home to tell mom the good news. Everyone already knew I had Garenth since I had written home as soon as he hatched but I had only just announced I was getting a Nightmare recently.
Dear mom and dad,
I would normally write this in my dragon journal, but since I have already done that, I am copying this information to you. Guess what? I've got a Monstrous Nightmare now! Mizuki is watching out for little Elsa while I write and I can see them playing outside with Garenth right now. She is a gorgeous ice blue color with emerald green and sunflower gold markings all over. The ice blue is her base color while the emerald green and sunflower gold form a sort of tiger stripe pattern on her wings and hide. I can't wait to start riding her! I beet Queen Elsa herself would be pleased to share her name with such an adorable little dragon. Uh-oh; gotta run. Elsa just set my personal barn on fire and I better go help Mizuki go put it out. At least Nightmares don't use the same hot magnesium that powers a Nadder's flame!
Talk to you soon,
Rialynh (9/12/14)
Who's online
There are currently 17 users and 81 guests online.