Dear Admins,
Thank you for your hard work on this game. I love seeing all the new things that are added, and finding new favorite things in the game.
I would love to tell you what a good job you've done, and I'm sure you've done a VERY good job, but I do not know exactly WHAT you've done, because I do not have an hour to wait for the game to load. Could you please make the game better for play? I know you've been receiving a lot of complaints, and I apologize for the inconvenience, but it's hard to like this new update when it won't even let you play the game.
Thank you,
The Dragoness
__________________
*siggy under construction*
*warning*
*Author is crazy*
*You have been warned*
HIIIIII!!!!!!!!
Oops, sorry, let me try again.
Hi!!! (Oh, much better)
I'm the Dragoness!
First thing you should know about me: I am forever and always a
PROUD MEMBER OF THE CHURCH OF JESUS CHRIST OF LATTER-DAY SAINTS
(also known as Mormons, but we prefer the title above. Long, isn't it? ;)
Now, on to business!!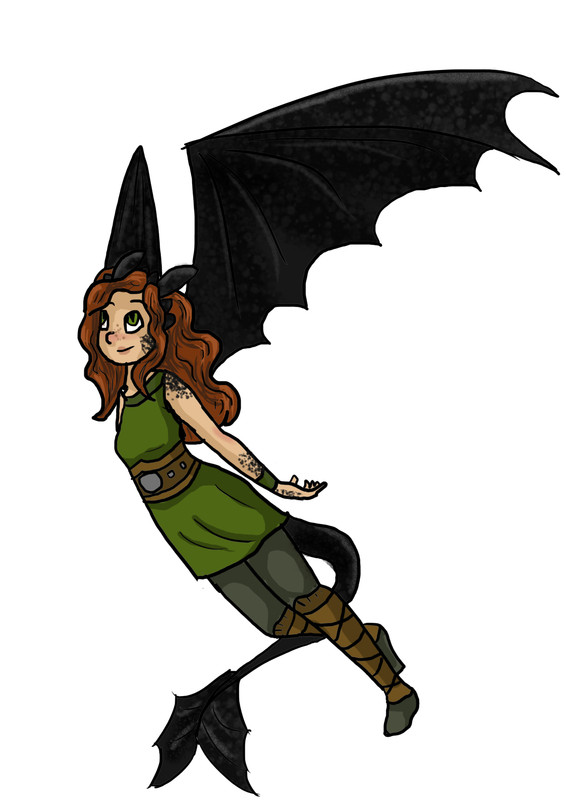 My profile pic (a stunning beauty) was made for me by the amazing, talented Katarile!
For the backstory on this character, click here: http://forum.schoolofdragons.com/content/dragoness-backstory-fanfiction#comment-697687
Here are my ALL-TIME favorite fandoms! (Used to be top ten, but I have too many things I love!!!)
HTTYD books/movies
(obviously, but I HAD to put that in there, it really is my favorite)
The books were SO GOOD. No swearing, no (extreme) violence (does getting eaten by a lava dragon that dives into a volcano count? Or Grimbeard the Ghastly killing his own son?) Okay, scratch the violence, but it really is pretty awesome. The characters are SO well put together, each with his or her own little quirks that make them unique, and they're all (mostly) lovable in their own way (Alvin and Exellinor are irredeemable). The little lessons Cressida Cowell teach by inserting them into the plot are truly inspired. Can't wait for her to write more!!! (Also, I love the quirky way she capitalizes random words to make them a little bit more important. It's just funny to me.)
I'll leave off mentioning all the characters of the movies, because you guys know them all aready! But you may not know the Heroes who came first...
First (of course), Hiccup Horrendous Haddock III.
Rather a longish name for a smallish Viking. Hiccup is a member of the Hairy Hooligan tribe. They live on a bleak, soggy island called Berk. He has bright red hair and about a million freckles. the series starts when he's ten-and-a-half, and progresses until he is fifteen and King of the Wilderwest. His best (and, for a few books, ONLY friend) is
Fishlegs.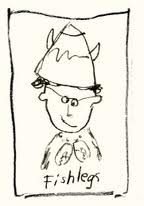 Fishlegs is scrawny, allergic to reptiles, pretty much scared of everything, and the only sane one of the group (well, the only sane one when Hiccup is making a Plan). But he's fiercely loyal to Hiccup, and a good deal stronger and braver than he thinks.
Next is Camicazi, who's a little too brave and fierce.
She's a Bog-Burglar, a member of an all-girls tribe of people who, well, burgle things. She is a very accomplished thief and a master escape artist.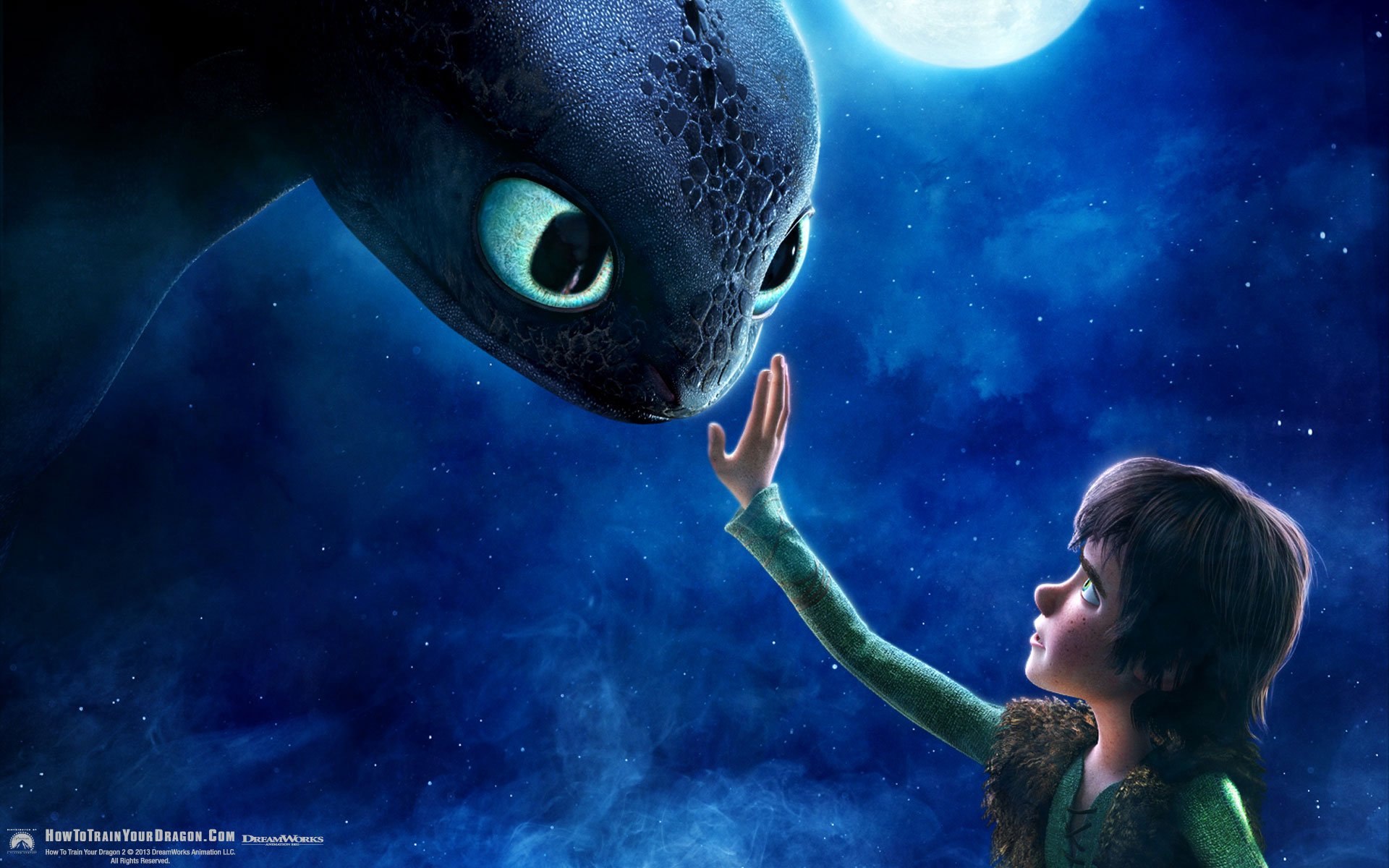 The movies I mainly love because all the characters are so lovable, and because ever since I have wanted a Night Fury of my Very Own (I want to fly. I want a pet. A pet that can take me flying? YAAASSSSSS). And honestly, Race To The Edge was a pretty decent, except—*gag*—for all the mushy romance—*retch*—I'm sorry, I can't stand that stuff. *retch*
*psst! are you okay?*
*No.*
Narnia
Second in the fandom world is--you guessed it--Narnia. I have loved this world since before even HTTYD, I think. Though I'm not quite ready to meet Alsan, I would love to slip through the wardrobe for a few days--or years.
The Dragon Prince
I don't really watch cartoons (too cheesy) but I actually enjoyed this one--ugh, Nalda is going to throw a party when she sees this. (Oh, who's Nalda? Long story. I don't even know all of it. Maybe I'll get her to tell it some time.)
First up: Ezran.
One, two, three, awww!
Ezran is a cute little kid that has a good heart (according to Rayla, it's super annoying.) He has a glowtoad (named Bait), and a penchant for jelly tarts. He's sweet and innocent and he can talk to animals. Oh, and he's the crown prince. Did I mention that?
He loves his big (step)brother, Callum.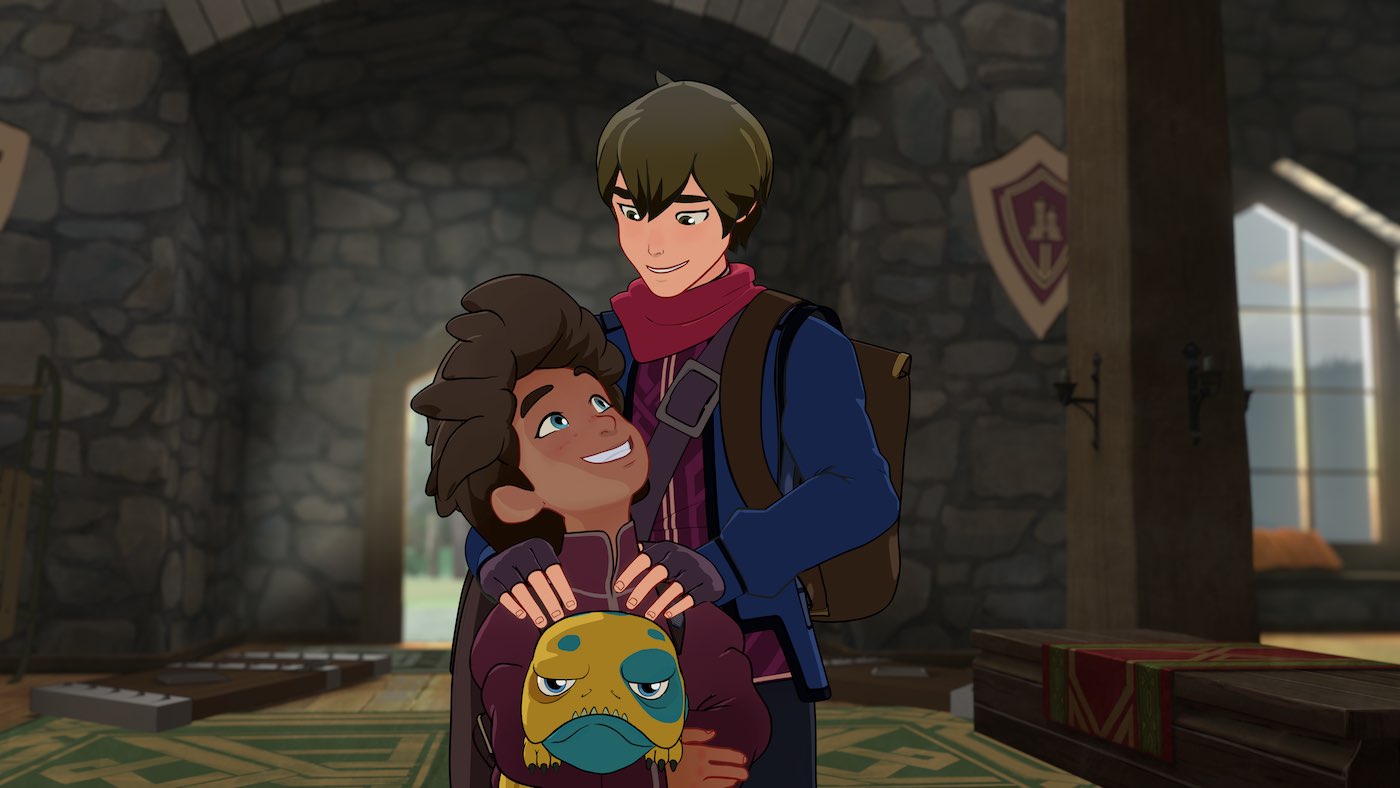 Which brings us to Callum.

Callum (the step-prince; poor Callum, no one ever lets him forget it) isn't really good at much--just art, sarcasm, and, you know, magic. (no one but he, Rayla, and Ezran know about his magic, though. I can't wait to see Soren pee his pants when Callum blasts him with lightning! Well, if that ever happens)(-_-) He only knows a few spells, but he uses them pretty darn well. Nalda and Melorenna (again, long story) and I have a theory that he might be able to do magic without a primal source (long story. Watch the series), but who knows. Season 2 is so far awayyyyy! *muffled sobs*
This is Rayla. She's a Moonshadow elf--
(called this because they go all shadowy when the moon is full, see?)
--assassin--but don't worry, she doesn't kill anybody. Honestly, I'm not sure she ever will. She's pretty stubborn and tough but super funny, and highly protective of the princes. Honestly, I'm not sure what will happen to Claudia and Soren when they find Callum and Ezran...Rayla's pretty fierce. But don't let that fool you into thinking she's a grump with no happiness. She's a big softy.
awwwwwwwww
Rayla is definitely my favorite,
(I did this picture of her)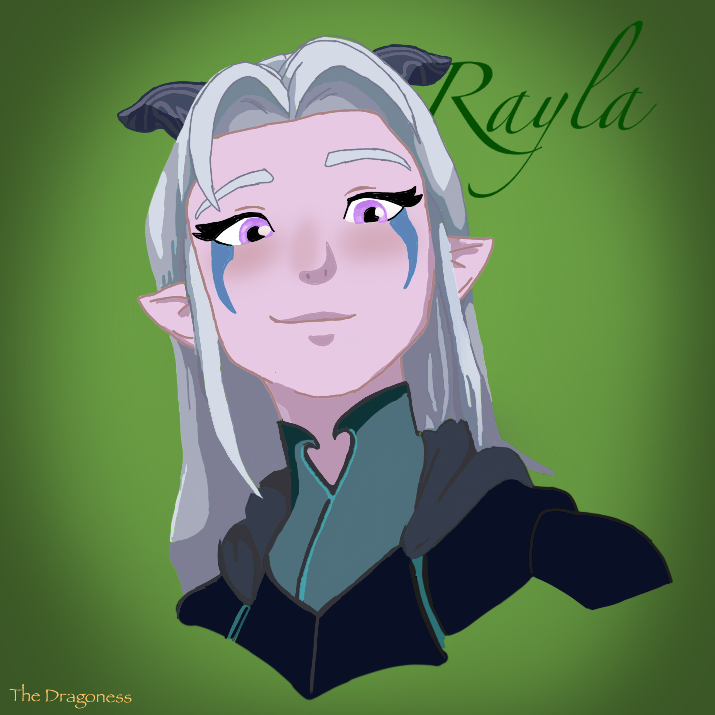 but the three main characters represent my three main traits: fighting (Rayla), art (Callum) and food (Ezran) (and not bad fighting; remember, Rayla is an assassin that never actually killed anyone. Poor girl was about to lose her hand and she still wouldn't kill. Then again, she had befriended Ezran at that point. Kinda tough to kill your own friends). The one thing I couldn't get over, though, (besides the king dying in the second episode) was that Rayla stole Hiccup's line:
"This. Changes. Everything."
Except she's got an Irish/Scottish accent, so it sounds a little more like:
"This. Chaenges. Evra'thin."
BLAAAAARRRGGGHHHHHHHH
Other than that, It's pretty great. I highly recommend it.
The Ever Afters (EAS)
I LOVE this series SO MUCH!!! ESPECIALLY Aurora--excuse me, Rory Landon. She is so determined and brave and gutsy and flawed and I love her.
This is Rory. Best picture of her I could find, sorry.
Rory is incredibly determined and very kind, and if not kind, then fair. Not being raised a Character really influenced her decisions for the better, in my opinion. What's funny is that all her fighting to not be famous like her parents and not be like the Snow Queen was really what made them so much like them, only better (and by better, I mean more good and more awesome).
Rory is very loyal to her friends. Wel, two friends in particular, really: Chase and Lena.
This is Chase. Except in the books he had curly hair. Book covers don't always speak truth.
Chase Turnleaf is a little cocky, a little showy, but he's not only believable, he's lovable, something that's not easy to pull off when you're cocky and showy. He's pretty cool, what with being Jack and the Beanstalk/Jack the Giant Killer's son, but his Fey mom makes up for his inattentive dad--or is it the other way around? Hmmmm... Anyway, he's incredibly loyal, especially to Rory. But he's tricky. Veeeery tricky.
Lena LaMarelle is a mad scientist.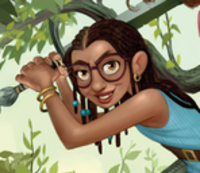 Okay, not really, but she is a magical inventor. She's really good at it, too. She is kind and always knows how to cheer Rory up. Rory is particularly protective of her, because lena isn't much of a fighter and, though her inventions are pretty cool, she tends to be on the absentminded side, thus needing a bit more protection.
Story Thieves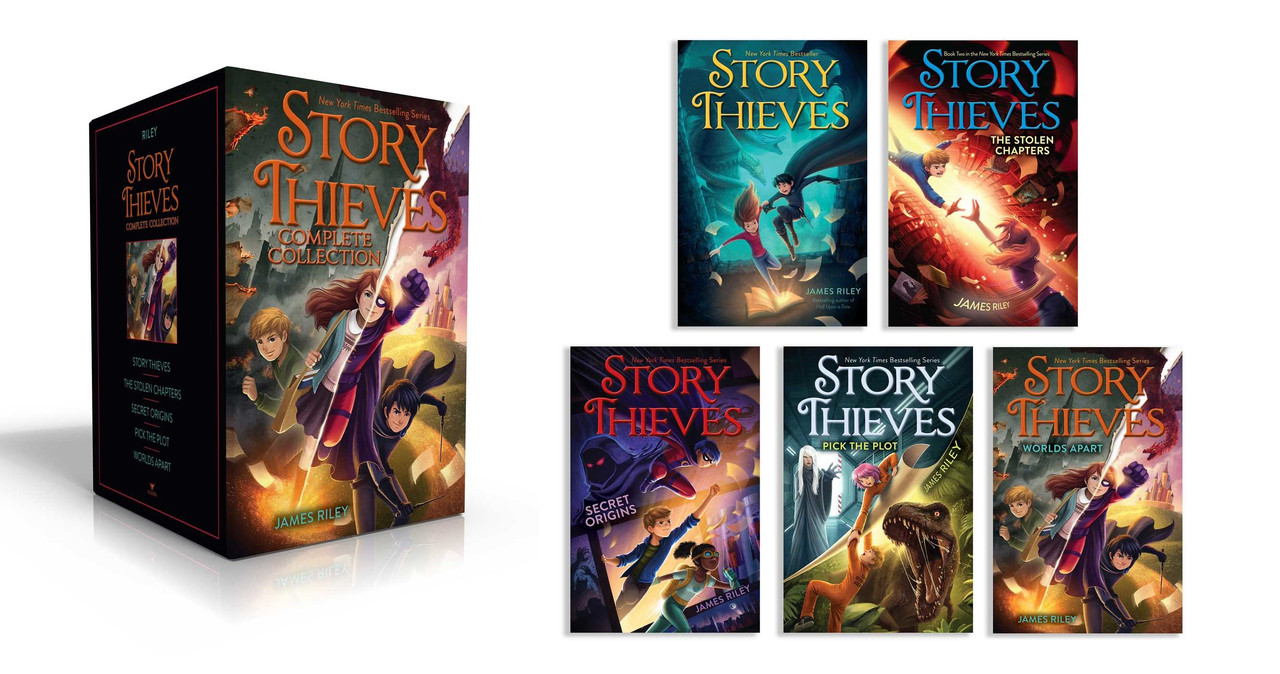 Oh, hooray, it's time to introduce the team! (I love these people)
Unfortunately, I could find no pictures of these amazing heroes. *sigh*
Anyway, Bethany Sanderson is the red-haired girl on 60% of the covers. She's half-fictional--she had a dad that was fictional, and a mother that was not. He disappeared when she was four, and she's been jumping into books (oh, yeah, she can do that--half-fictional and all) to find him ever since.
Owen Conners (the dirty-blond guy on 80% of the covers) is a normal boy who wants a big adventure (don't we all, kid). He is constantly reading and is basically wikipedia for every fiction ever. He catches Bethany jumping into a book and asks her to take him into the Kiel Gnomenfoot Series, where he...messes everything up. Way to go, Owen.
Kiel Gnomenfoot, master of magic (until he forgets it all--not his fault) and hero extraordinaire is a bit of a show-off at first, but he actually becomes really nice and a very good friend to Bethany. He talks and brags a little too much sometimes, but that's a hazard of being a fictional character.
Charm is Kiel's friend, kinda like Hermione and Harry. Kiel's talented at magic, sure, but Charm is incredibly smart, and half-robot to boot. Don't get on her bad side by acting stupid (or existing), and do not, under ANY circumstances, tell her any puns. You have been warned.
Kara Dox is the final person to join. She's a time traveler that is immune to paradoxes, due to being born in a time bubble, or something like that. Wierd, huh? She's the girl with pink hair on the 4th book, Pick the Plot (which, btw, is an actual pick-a-plot book--SO MUCH FUN, just don't get Owen eaten). She's incredibly loyal and very protective of Owen, due to the prophecy that her best friend will hideor whatever (which several future Owens have, actually. Time travel is confusing).
My favorites are actually Kiel and Owen. No girls this time around, which is really unusual for me. But these two are special. Hope they have all the adventures they can imagine...and maybe a few safer ones.
Half Upon a Time
Keeper of the Lost Cities
Brave (Merida)
Pete's Dragon
Wizards of Once
The Map to Everywhere
Harry Potter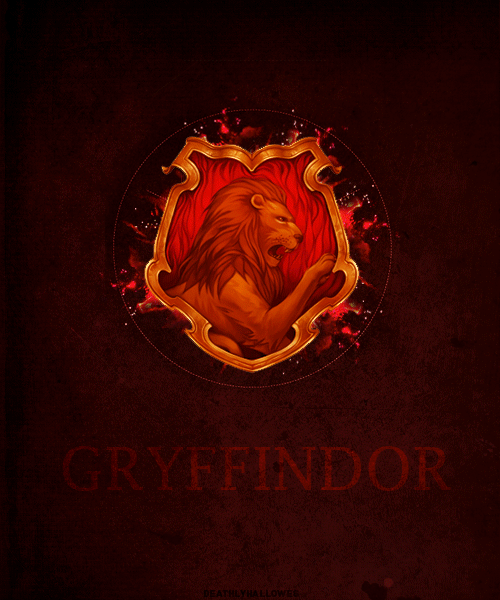 I am a proud Gryffindor/Thunderbir--okay, yes, I am Gryffindor, but I'm really a Pukwudgie. A PUKWUDGIE. NO. WAY. This is a FICTIONAL UNIVERSE and I will NOT BE CONTAI-- sorry, I have really strong feelings about this. Let's just say that I prefer to be a six-winged magical bird that controls the weather instead of a hairy arrow-shooting house elf.
Harry Potter is a pretty cool universe to imagine yourself into, but I honestly don't love the books as much as I used to. I found a lot more fandoms that are just more...me.
That being said, I loved Fantastic Beasts and Where to Find Them and I'm REALLY looking forward to the new one. I just hope it's not rated R...or has anything bad in it...fingers crossed.
Spirit Animals
Brotherband Chronicles
Ranger's Apprentice
The Dragon with a Chocolate Heart
The Frog Princess/The Wide-Awake Princess
Leven Thumps
The Land of Stories
Wait, don't go...
Did I forget to...Yeah, I did. I didn't warn you, did I? Okay. Ahem.
THERE ARE SPOILERS IN THE LITTLE
EXPLANATIONS OF MY FANDOMS. I
APOLOGIZE FOR THE
INCONVENIENCE. #sorrynotsorry
One thing you must learn about me VERY fast is that I love spoilers and will hunt them down at every opportunity. I also enjoy giving spoilers and withholding them on a whim. I know, I'm cruel.
I recently got into digital art. This is my very first drawing: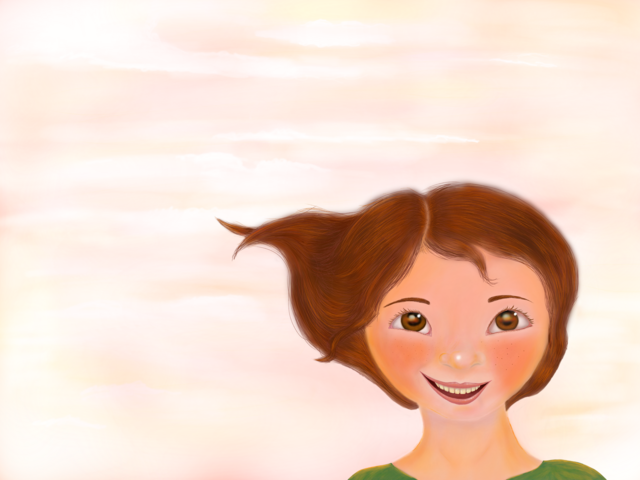 I'll do art trades and such, but they probably won't be very good, and they might take a while. I have a lot to learn!
I'Z DRAWN NIGHT FURIES!!!!!! LOOK HOW PRETTY!!!!!
...I REALLY love Night Furies, in case you hadn't noticed. I love them to the point that Light Furies are heresay in my mind (sorry, but it's a fact).
I saw Lissa Fish's griffins and was just blown away. So, I looked at the pictures clowely and tried to replicate the technique...kinda. Didn't turn out quite like hers, but that's okay. I'm improving!
Fri, 12/29/2017 - 22:55
#1
I agree.  Everything seems so
I agree. Everything seems so much more hidden too.
I cant seem to 'move' chat either, i know there's a way but i cant find it. i ply on mobile and i cant drag it around the screen. Also anything with repling to a friend or viking on a board, inviting, or anything in that circle, is now 'going around the block to get next door' so to say. They need to bring friend chat back and in the store, whatever the idem you select, in the window, it flickers. Plus the window needs to be larger like it was. The way we had it before the update was great, it just needed a few bug fixes. NOT A WHOLE REDESIGN!
We need to see thosefriend requests popping up too. Not have to look at the 'system' every time.
On the plus side, i noticed that the sand wraiths, and perhaps other dragons, now have air waves coming off them when they fly, which is super cool. We should keep that!
but now, i dont seem to want to play that much anymore because of this. I think that's how many feel now, and i hope the developers or admins or whatever see or will soon see that and change it back with fixes. At least fix these little things about it.
__________________
gift waiting at sig end!
my discussion: Miraculous Ladybug-season 2
To join Unique Legacies, pm members! (info below)
(LEADER) Unique Legacies. We are all unique in our own way!
Me and Toothless II ~ 12-21-16 Edited by the amazing Donnala :)
I am
Art website down below!
CristalWings
(known as XCristalWingsX in SOD)
Having difficulty seeing gifs? Scroll outside the signature and back again!
Cristal...in her sweet self.
by the talented and wonderful: Byanne
i'm a big fan of miraculous...discussion link at top.
season 2 is coming to an end. :'( Waiting for last episodes.
But don't worry! Imma start season 3 thread soon! ;)
its a big time for us fans! check out the thread, + theory vids and episodes on yt and Neflix.
you might just become a fan yourself!
....Tales of Ladybug and Cat Noir
Adrienette umbrella scene (where it all started)
Marichat forever!
random MLB sentences I made/like.
-puuurrrrincess.
-That's a pawful cat pun.
-What? That was punny!
- eyeroll
-hawkmoths new name: Butterfly Freak! lol
- Rediculous, utterly rediculous...what are you? a cow? lol
- Cat you totally blow it, mentioning the total home lockdown.
-Am I the only one who wants to smack Marinette and tell her to get a hold of herself and go talk to him like she's ladybug...because she is? HONESTLY!
- imma smack Adrien 'we're just friends' Agreste if he says it one more time!
~
Art that has been published by CelebratingArt -no copying! without consent
"Colors of The Wind"~pestals -2015
"Anterior Poppies with Reading Woman" by Anna Ancher
my copy of it -acrilics
2017
Join my clan, #51
newest clan banner made by me. Free to clan members. credit me for art.
Our join page is not avaliable anymore, the form is useless, so...
To join Unique Legacies either click this link to see our chat page,
unique-legacies-recruitment-page-new and improved
...or PM elders with your
- forum name
-game name
-friend code
- trophy number
-how often you play
-if you promise to do what you can to help the clan and be a part of it.
Active Top Elder: tizzilizzie
>Active elder:VasyaM2000(framherjaOfGods)
Currently on No. 51 in top clans. We value uniqueness! Make your legacy yours! We are very friendly and always wanna hang out with friends or clanmates. We help each other who is in need.
Clan Leader: Me
Current Members: 52/100
Current Elders: , TizziLizzie, Holaciao, firethefighter, Vasya2000.......
Clan Rules:
1. Must have at least 100+ trophies to join
2. Must be friendly and helpful
3. Respect each other
4. Win trophies every so often you play so we will move up(be active often)
5. No hackers (if u see a hacker from the clan report to me w/ proof)
6. Make your Legacy yours and have fun! :)
We are very nice to each other and are like family! Each one of us is unique in our own way! If you want to join, follow instructions above. Must have at least 100+ trophies to join! To automatically become an elder, you must have 2,000 trophies! If you are axcepted, you may introduce yourself in our chat page, Unique Legacies Talk Show! in the Barracks. Make your legacy yours! Thanks!! And good luck!! ~CristalWings :D
I am a member of the SODPD. I will not hesitate to take your keyboard in!
listen:
enjoy more!
Toothless II, my herd alpha, who protects my signature.
credit to: Rebell
Type: Young Lady
Nickname: Cristal
(did you know Cristal is only
my avitars n.n.? yep)
Age: 18
B-DAY IS: Feb,12th
adventure level:35
farm level: 23
stars: 2 gold
Clans: Unique Legacies
The Dragon Racers
Rank: Leader
member
Leader: UL: Me (formally fire the fighter)
Trophies: 1950+
Country: mid-Eastern USA
Besties: ClayCanyon,
TizziLizzie,
ThunderBird, formally xXSadieCaneXx,
Andlangur,
sPLANTWINGs,
framherjaOfGods)vasyaM2000)
Floof dom(floofqueen)
QueenAbagail
(previously known as Springvneedham),
FireTheFighter
(previously Firefighter),
Ivy is Deadly,
Olivia is Amazing,
and TightWing.
Special someone: xWaveRyderx
Hang out: Wilderness, Training Grounds, & Edge
Friend codes: PM me for it
Personalities: Loyal, Kind, Encouraging, Forgiving, Caring, Patriotic
Art
Art website: http://snpart.wixsite.com/creationbybrush
My second and up to date drawing of CristalWings, holding the flower given to her by her special someone.
My first hand drawn viking drawing of me.
My first hand drawn drawing of a friend, now Thunderbird, and her dragon, Melody.
My viking, done by my wonderful friend, ThunderBird, or xXSadieCaneXx
10-15-17
newest clan banner made by me. Free to clan members. credit me for art.
Unique Legacies Crest- handmade- free to members (credit-by CristalWings)
Unique Legacies Clan-based dragon- by Wutend Bonfire
free to members-credit wutent bonfire
Legacy:
These dragons act as an omen of peaceful passing. Between their resting posture of a hung head, and tri-pupiled eyes, it's easy to see how this calm dragon would spawn legends and myths around it. In the wilds, they live by ocean cliffs or among rockpools, scavenging molluscs and seagrasses, plus the occasional trapped fish. They are better at swimming than running or flying, and often their wing shape and patterns can be just as entrancing as their eyes.
Real-Life favorites:
winter
blue
horses
purses
art
singing
acting
music
dogs
(chihuahuas alot)
cooking
movies
friends
httyd
miraculous ladybug
I Love:
1. Hanging out with friends!
2. Taking car of clan!
3. Winning races!
4. Getting new dragons!
5. Quests!
6. Soaring through the sky!
Current Dragons:
in received order
1. Jewel (lady nadder)
2. Zap (guy shackjaw)
3. Red Amber (lady deathsong)
4. Valor (guy armorwing)
Fav. 5. Gold (lady razorwhip)
6. Raphael (guy singetail)
7. Rocky (guy erutadon)
Fav. 8. patriot (guy typhoomerang)
Fav. 9. Toothless II (guy sand wraith)
10. Queen Elsa (lady groncicle)
11. Aquada (lady sliqifier)
Fav.12. Leena (lady sand wraith)
13. Gecko (lady flame whipper)
14. Silver Moonlight (lady whoolly howl)
Me and my Flame Whipper, Gecko, as a baby.
Cristal's origins:
Cristal is Astrids cousin and friend. Her dad was Fearless Finn Hofferson, brother to Astrids Dad. Cristal is 2 years younger then Astrid though she sometimes thinks and often shows she just as smart. She has a more caring personality and connects more with dragons on a soul and mind level. Just the same Cristal admires and loves her cousin above all. She was born with really light blue black hair but after exposure to a dragon it lightened to an aqua blue unseen by Vikings before. At first she was teased because of this but at age 12, she made her first breakthrough to a pink blue nadder in front of all of Berk. Now she is known as a sort of "dragon whisperer." On her first flight on the pink blue Nadder she named Jewel, it was chaotic but she soon gained her trust and they flew flawlessly. After that Cristal was given the name CristalWings because of her great flight skills with dragons. Currently, Her sand wraith, Toohless II(aka Tooth) is her loyal companion and alpha of her trained dragons. Tooth has a little sister sand wraith that Cristal named Leena. Leena is a bit spoiled as she hatched with a beautiful rare pink dragon skin and she refuses to get it dirty. At first Leena was reluctant to learn to fly and she was a little wobbly for a while but now she glides through the blue skies with ease. Cristal lives in the one hut below and to the left of buckets house in berk. She isn't a part of the "gang" but she is considered a dragon rider. When the dragon training began she very much wanted to join but it wasn't meant to be. She does however join and help them occasionally. She's currently the leader of the clan Unique Legacies. She trains dragons by being on their level to gain their trust. She also uses her gift of song to soothe and be one with them. She is devoted to the well being of dragons and is a protector of berk.
Gamer's Biography:
Hello everyone! I'm CristalWings! I'm Leader of the rank #51 clan, Unique Legacies, and a member of top 10 clan, The Dragon Racers! I have been playing SOD for 2 years now and a forum for over 1! I love all of the HTTYD movies and seasons! (but i like the first best!).
I also adore Miraculous Ladybug! Like really adore. I have a fan page for it at the top. Pound it! ( kudos to those who know where that's from!) Like most I adore Hiccup and Toothless! I am not a member sadly but I dont like the idea of paying real money to play a game. (that doesnt mean im not a serious player!) But I have done a free month of membership and did quite a bit of the packs!
I love painting, (my account pic is one that I painted!!) singing,acting and of course playing SOD! My favorite music artists are TobyMac, Britt Nicole, Mandisa, and For King and Country! I often watch game videos on youtube! LOVE super mario odyssey!!! I love dogs and horses! My favorite color is light blue which is how i came up with my name.
I have bought the Edge, Icestorm Island, Impossible Island, Return to dragon island, and the deathsong pack. Whenever i find an argument i try to stop it with everyone leaving happy so i guess im a Peacemaker here in the game. Im always posting something cool so check out my track! I love God and I love you all! Keep on shining!!!
~ CristalWings :D
free to members(credit- by firefighter-inactive)
My Screenshots
Happy Friends Day!!
Me and my groncicle Queen Elsa on the lookout.
Me and my younger sand wraith Leena.
Puffinsss
ME
GIFS
Majestic Toothless
How to Train Your Dragon movie poster
inventive
Duh da duh We're dead. (love it!)
How To Train Your Dragon 2
Doesnt Toothless have a cheshire-like smile in this picture!!! So cute and different!
friend fight
3..2..1..HES DOWN!!!
Funny POTC gifs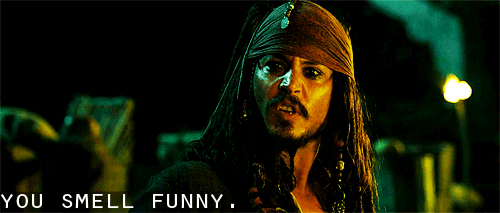 lol lol lol :D
WOW! You made it to the end! Congrats...thanks for viewing!....hope you have found some intresting info from it! Maybe a laugh or two! and here's a cute chihuahua pic for your sig. Have a spetacular and sparkly day!~CW<3
Here's the link for it if you can't see it.
Wed, 01/03/2018 - 01:52
#2
Dear dragoness
I'm pretty sure it must be ur PC ( or whatever u play on) because I play on tab and it works perfectly. Try reinstalling it tho, it may work
Who's online
There are currently 9 users and 83 guests online.