Darting Into Campus ALL-NEW Grim Gnasher!
Hiccup was doing a patrol near Armorwing Island when he spotted a mysterious looking dragon. Upon closer inspection, the Chief discovered the sleeping dragon was a sharp looking Grim Gnasher Titan!
The Chief of Berk was on a routine patrol when he spotted a dragon sleeping among the rocky hills of Armorwing Island. It took a few minutes for Hiccup to recognize the dragon as its bright colors and long horns were slightly unfamiliar. It wasn't until he stepped off Toothless that Hiccup realized he was looking at a Grim Gnasher Titan!
Hiccup decided to back away and fly back to campus, but to his surprise the Titan dragon followed him! Once in the School grounds, Vikings were able to take a closer look and notice all the differences on the Grim Gnasher Titan.
The mischievous Titan can now be found sporting larger wings and horns. Its back is also covered in sharper and larger spikes that are ready to protect this fierce dragon. Its scales are now a pale purple with a bright pink back, allowing it to stand out among the general Grim Gnasher.
Vikings, who are up for a challenge can start flying to Titan Island where they will be able to grow their dragons into a Grim Gnasher Titan!
Tue, 06/05/2018 - 11:07
#2
In my deference, I was left unsupervised.
It's a nice titian. I'd give it a7/10. But the hot pink scales are annoying.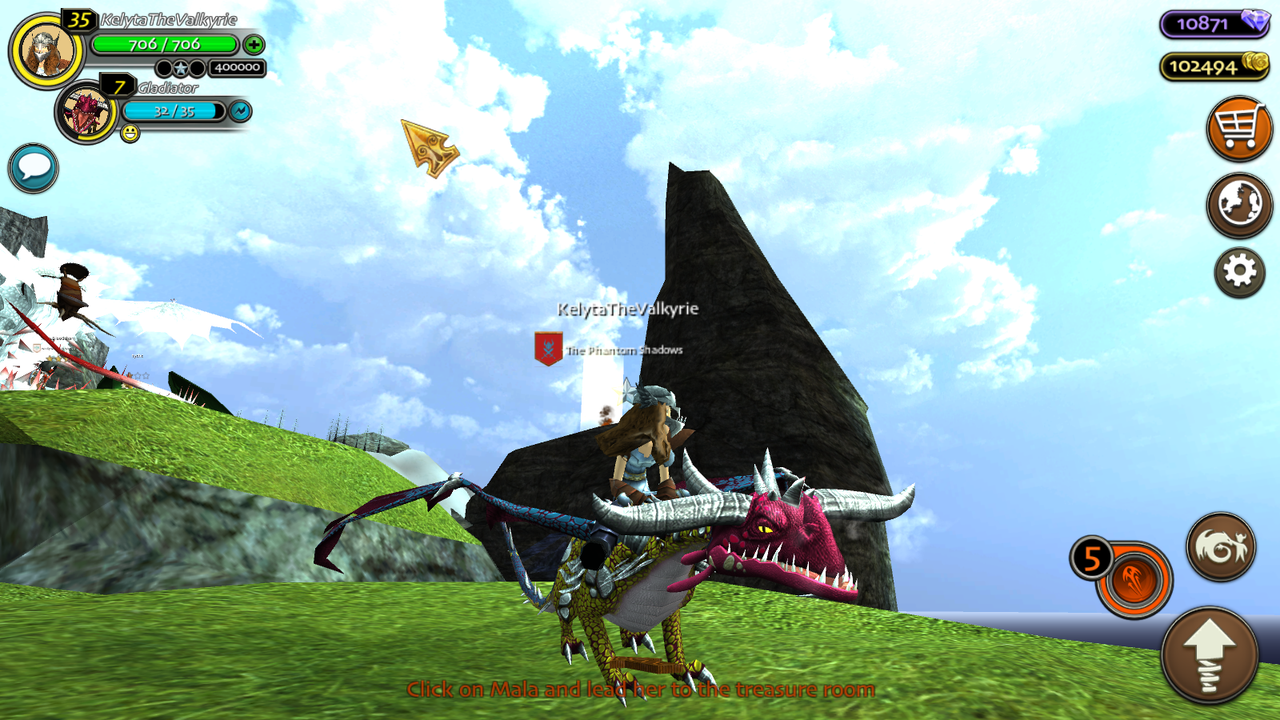 __________________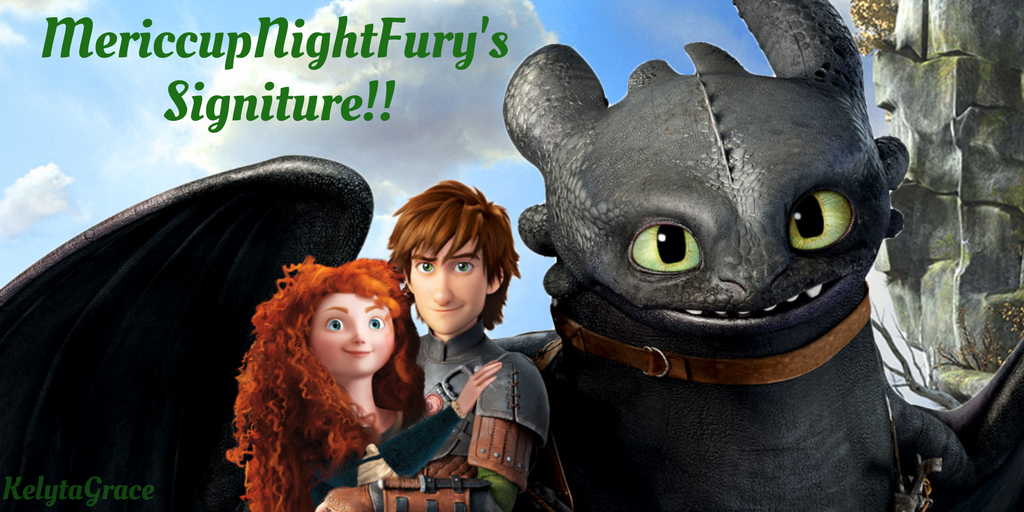 I normaly don't respond to privet messaging. If you wish to contact me please do so here:
http://forum.schoolofdragons.com/content/mericcupnightfurys-chatqa-thread-d
Instagram: https://www.instagram.com/kelytagrace/
Tumblr: https://kelytagrace.tumblr.com/
DenviantArt: https://www.deviantart.com/kelytagrace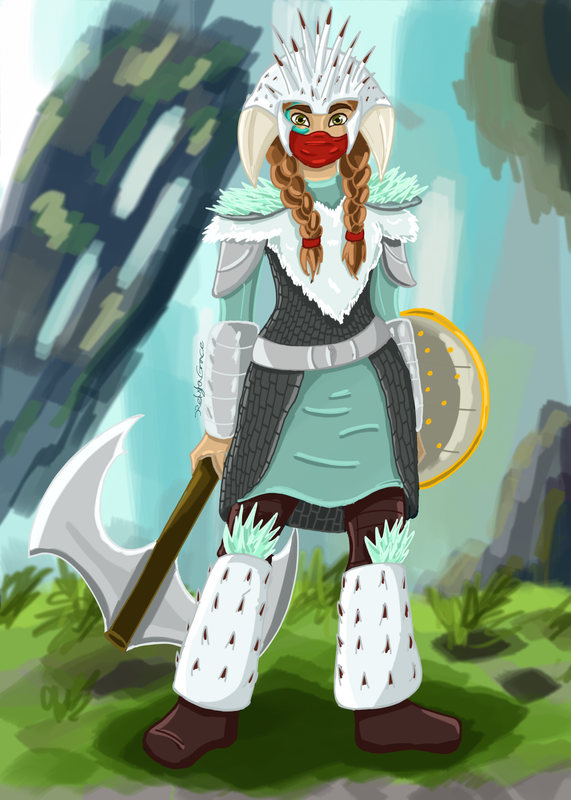 Profile... stuff:
In-game Info:
Name in Game: ALostPrincess
Age: 18ish
Gender(boy/girl): Girl
Clan: The Phantom Shadows
UDT: 400,000
Stars: One Gronkel Iron Star
Trophies: 4,000+
Member: Nope
Dragons: 78
Titains: 30
Elders: 1
Main Dragon(s): Varda(Titain Wooly Howl)
Favorite Dragon Class: Strike Class
Favorite Dragons: Night Fury, Wooly Howl, Skrill, Triple Stryke, & Stormcutter
Favorite Activity: Dragon Tactics
Out-of-game info:
Name: None of your bisness XD
Age: Between 12-30 yrs
Gender(boy/girl): Girl
Religion: Christain(Presbyterian)
Nationality: American
Favorite Activity: Drawing, baking, playing SoD and going to WDW.
My Dragons:
Strike Class:
Varda: Titain Wooly Howl, Female
Kiume Simba: Titain Wooly Howl, male
Kralovna: Titan Wooly Howl, female
Beowulf: Wooly Howl, male
Hela: Titain Skrill, female
Magnum pi: Skrill, male
Zury: Skrill, female
Plumaria: Triple Stryke, female
Askari: Triple Stryke, male
Mushu: Snow Wraith, male
Ragnhild: Titan Snow Wraith, female
Stoker Class:
Kafka: Thyphoomarang, male
Maleficent: Thyphoomarang, female
Johhnny Rebal: Mounstous Nightmare, male
Tara: Titian Mounstrous Nightmare, female
Galaderial: Fireworm Queen, female
Larry: Hobblegrunt/Threadtail, male
DreamFinder: Singetail, male
Pascel: Titian Terible Terror, male
Joanna: Flame Whipper, female
Ikran: Silver Phantom, male
Kidogo: Smothering Smokebreath, male
Grendel: Moldruffle, male
Kahn: Fire Terror, male
Boulder Class:
Atlantis: Elder Sentinel, male
Samurai: Titian Sentinel. male
Mordu: Titain Whispering Death, male
Nazgul: Titain Scearming Death, male
Clawhauser: Titan Gronkel, male
Lohi: Hotburble, male
Bluegrass: Snaffelfang, male
CannonBall: Groncicle, male
Smokey: Eruptodon, male
Tiitus: Grapelgrounder, male
Tidal Class:
Elgar: Titain Sand Wraith, male
Kope: Titain Sand Wraith, female
Stitch: Sand Wraith, male
Gharial: Windwalker, male
Erza: Windwalker, female
Adaliah: Scauldron, female
Kinaara: Scauldron, female
Sannr Vinr: Sliquifirer, male
Segger: Tide Glider, male
Mogwai: Titian Thunderdrum, male
Maji: Titan Shockjaw, Male
Tracker Class:
Seamist: Titain Deadly Nadder, female
MacGyver: Titan Deadly Nadder, male
Juddy Hopps: Deadly Nadder, female
Eeyore: Titan Rumblehorn, male
Bongo: Mudraker, male
Sharp Class:
Solvi: Titain Razorwhip, female
Lani: Razorwhip, female
Pippin: Scuttelclaw, male
Hatari: Titan Scuttelclaw, male
Tarakona: Scuttelclaw, female
Figment: Titain Stormcutter, male
Okoa: Titain Stormcutter, male
Imara: Titan Stormcutter, female
Lavani: Stormcutter, female
Delta: Titan Speed Stinger, female
Frozone: Shivertooth, male
Gladiator: Titian Grim Gnasher, male
Naseem: Raincutter, male
Changa: Prickelboggle, male
Clementine: Timberjack, female
Mystery Class:
Nalu: Deathsong, male
SweetTea: Titan Deathsong, female
Abbot & Costello: Titain Hideous Zippelback, males
Senegal Sal: Titain Hideous Zippleback, females
The A-Team: Snaptrapper, males
Aragorn: Armorwing, male
Patriot: Titan Flightmare, male
Eomer: Titan Bonenapper, male
Cincinatus: Changewing, male
Ajagar: Titan Buffalord, male
Sakaria: Sweet Death, female
Aladar: Dramillion, male
THE END!!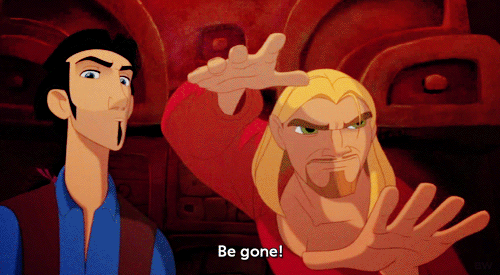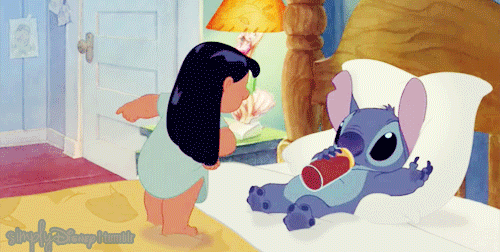 Who's online
There are currently 9 users and 117 guests online.