The Dark Sides of Us ( Unlimited Spot RP )
~Dragons, werewolves, vampires. They are just myths. But what if I told you that they were real?
A parasite from a faraway planet makes its home in a hidden area that can't be seen by humans. Rapidly increasing in numbers, the queen sends her army to find victims. This creature is about the size of an ant, barely visible to our eyes. It attatches itself to the victims neck, then stinks it tiny fangs into the flesh, injecting it with a green goo. The victims can't feel this bite, but a few days later is when symptoms kick in. Symptoms include eyes changing to an unnatural color, evil thoughts, bloodlust, and green slashes appearing on the neck. The parasite is capable to removing genes from humans and replacing them with genes of a mythical or supernatural creature. Whichever creature it chooses from its victim to be is what is shall be for the rest of its life. Dragons will grow wings, a tail, and will breath fire. Werewolves will grow sharper teeth and claws and will be incredibly strong. Vampires grow fangs and have a thirst for blood.
You are one of the many victims during the time of the parasite's reign. Two days after you are bitten, the symptoms start to take effect. Your creature that the parasite has choosen for you takes control of you and goes on a rampage. You have no control over it because it is unstopable. Unfortunately, you were at school that day. Innocent lives were taken and the school was destroyed. Before your creature could destroy the town, a sharp object strikes you in the neck and you instantly go unconscious.
When you wake up, you realize that you are on an island. There is an invisible boundary that protects the island on all sides, proventing you from leaving. A person comes up to you, introducing his name and where you are. He explains that you were taken here to keep you from killing others. There is a totally different school here, where you will learn about your species and learn how to control your creature. But was this really the best thing to do? The species on this island hate each other, and there are rumors of a war starting soon.
You are told to hang around others of your species, and nobody else. Breaking this rule is followed by a huge punishment. But will you listen? The answer is up to you.
Rules
1. No godmodding/controling characters of others without permission.
2. No OP characters.
3. There are no hybrids. You can basically be any mythical or supernatural creature you want.
4. No replying to DNR posts.
5. Don't move on to the next part of the RP without my permission.
6. Keep blood and gore to a minimum.
7. There can be romance between characters, even between two total different species. The more drama the better!
8. Put the species your character is as your subject.
9. There will be no killing others without permission.
10. We start with our character sitting in class and the symptoms start to kick in.
11. Please don't make this an all dragon RP. I will put a limit on the amount of dragons I'll allow.
12. Please stay active or you will be kicked from the RP.
13. You may have up to two characters and as many side characters as you want.
14. Since this is an AU, I may allow you to have a character that already exists/is canon/is a fandom character/etc.
Form
Name:
Gender:
Age: ( 15-20 )
Creature:
Appearance: ( Human )
Appearance: ( Creature )
Personality: ( Optional )
Abilities: ( Fire-breathing, super-strength, etc.)
Extra: ( Optional )
Sat, 02/04/2017 - 13:36
#8
Stymphanlian Bird and Mngwa
Name: Cere
Gender: Female
Age: 18
Creature: Stymphanlian Bird(Large Birds of Prey with Bronze feathers,a metal beak and claws. Also known as half harpies if they are able to turn into a human, or were a human previously)
Appearance: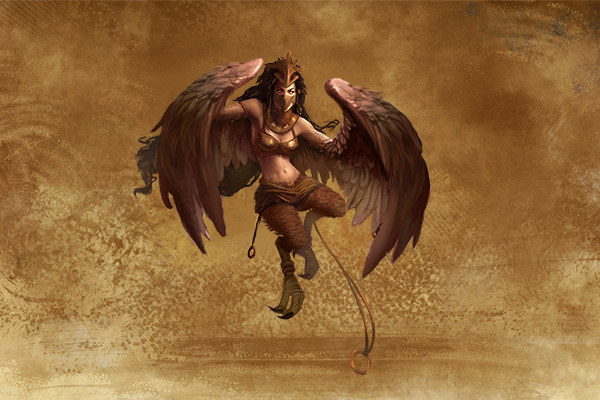 (Credit to HVII) Cere's eyes are a light shade of blue-grey.
Feathers, and hair are a shade of auburn red.
Appearance:
Feathers are more red then grey or black.
Her chosen Stymphanlian Bird form is a Peregrine Falcon.
Personality:
Cere approaches tasks with a casual disregard for anything, and she seems to enjoy certain situations with a hidden sadistic nature. She rather enjoys tricking other enemies by sensually messing with them or beating them up in a playful, yet brutal manner. The Harpy tends to avoid close contact with others and prefers to do things herself to avoid the loss of a loved one. She can be considered impatient, especially those who talk a lot. With these traits, she can come off as nonchalant or callous towards other characters, but later learns to grow used to them as time goes on. Her determination knows no bounds if someone she cares about is in trouble, and she isn't quick to turn against former allies if something goes wrong. Cere can get shocked, but she quickly adjusts, meaning she's very adaptable.
Abilities:
HERES a video of how she attacks in "human" form.
Gift of Prophecy: Like most Harpies, Cere has the ability to foresee the future in surprising detail.
Quick Reflexes and brains: Cere is smart, even before the parasite got to her, and with her wings she learned to move faster and dodge even the quickest attacks.
Wind: Harpies are the creatures of destructive wind, and so Cere has the ability to harness wind to give her an extra boost in speed or push others around.
Other then this, Cere has the natural abilities of sharp talons, protective bronze armor, and able to fire those feathers at others.
Extra:
Constantly preens her feathers, also uses her feet, as the parasite removed her front hands.
And yes, she is open for any romantic partner, as long as they are male.
2nd form
Name: Luka Redgrave
Gender: Male
Age: 20
Creature: Mngwa
Appearance:
(Credit to Mykage found HERE)
Appearance: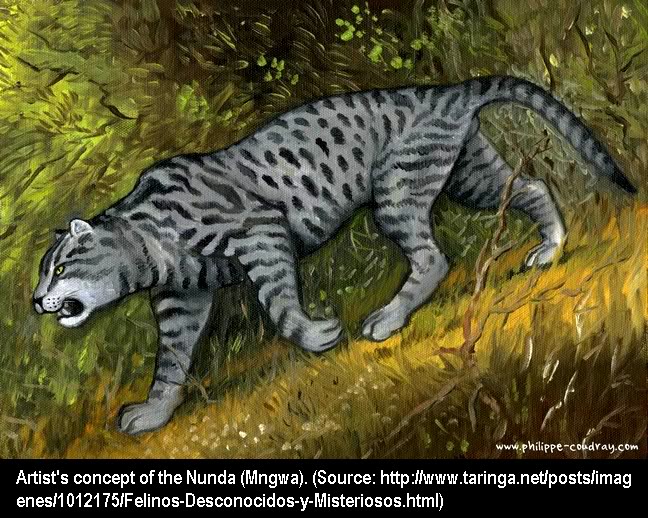 Personality:
Luka is a flirtatious journalist that is eccentric about finding the best story wherever it could be. He prides himself as the best of the best in writing when in actuality he's very clumsy and trips over himself all the time. He tries to act cool around any sort of girl(except for Cere of course, she sees right through him) but he has a caring heart and at least tries to do his best at covering it. He's the type of person you find comforting another after a traumatic or heartbreaking situation. He's a self proclaimed ladies but can be very serious when talking about his journalism or investigations. Unlike Cere, Luka is often caught off guard, and quite often.
Abilities:
Natural abilities:
Mngwas are huge, and are the size of a pony. They have sharp deadly teeth and huge razor like claws.
Strength- Mngwa are so strong and ferocious that it could kill a human in a single bite or strike of its claws. It is mightier then the powerful lion.
Speed- Mngwas are faster then a leopard, and more deadly. Its so fast it rivals the cheetah, but beats them in endurance.
Defense- Mngwas have a thick layer of fur, and so most attacks are absorbed through its dense fur.
However, this is Luka we're talking about.....He doesn't dodge or do nothin' of the sort. Just pure, graceful attacks(That sometimes miss)
Extra: Gives out roses to people(where does he get so many roses!?)
Is availed for a romantic partner(He will not be paired up with Cere)